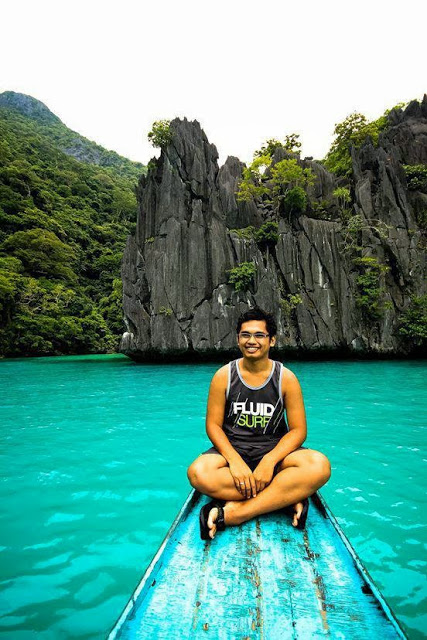 I created this world thus I am the king, the owner – The Blogger. I am Jherson Jaya  The lone writer of this blog called LonelyTravelogue. I am an amateur blogger.  A wanderer by passion.          Why do I blog?   You may ask why LonelyTravelogue – simple because I love travelling alone. I didn't say I do not want a travel buddy, I like that. It's just I feel the real essence of travelling whenever I am alone on that bus, train or boat celebrating solitude. Oh, that's my own kind of travelling. It excites me more realizing I will have time to seat on the bus. I hate plane travels because it bores me. I can't see the beauty of the earth.   On a more specific reason for the word "Lonely" as many people are quite, hmmm you know – questioning that. Aside from lonely comes from the word "lone" which means having no company, I got it from Lonely Planet – a travel show during my childhood. And yes they publish travel guides. LP is what inspire me to travel. It brought me to the most untouched soil of this planet.   So there I got my name 😉    I didn't have the reason when I started this online diary or journal. Purpose or reasons though may come as you continue to live what you do – like these.   
I need an outlet – Not everybody in my circle has the same passion as mine. There are actually but they are not that close to me for a conversation. My stories should not only be in my head. Stories, in whatever forms, are made to experience by us to inspire and teach other people. Every story whoever it came from has a juice that the world can lean on.
Spread Information – there were days that I finding it hard to look for a sample itinerary and budget summary online. There are but I find it obscure and incomplete (not all). Though that didn't prompt me to create my version at first, it gave me an idea of how to attack this blog.
Promote the Philippines – Though I travel overseas, I realize that I'm up with promoting the shores and peak of this archipelago – the Philippines. 
Label it a travel blog but this still is my personal blog – my home. Every published post is the product of my experience on and off the road.