Now, we're not calling you an idiot, but this is a guide for someone who knows nothing about Malaysia.
We're talking basic facts here, people. So if you're looking for
Malaysia 101, then you've come to the right place.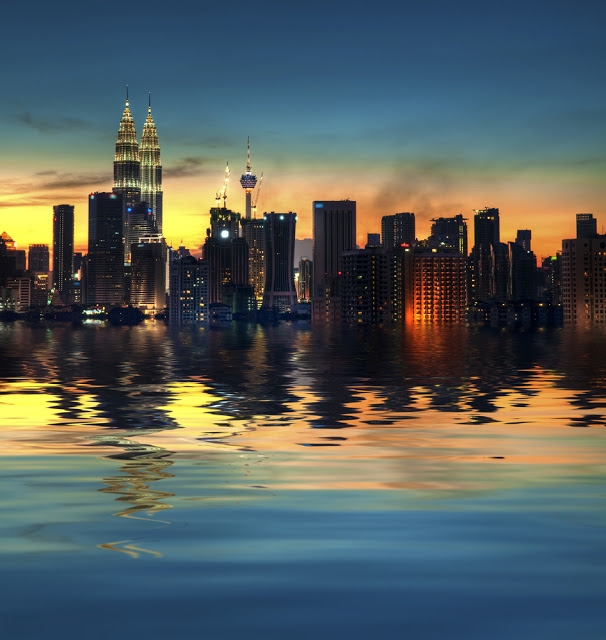 Malaysia has a rich cultural history,
made beautiful by a blend of Malays, Chinese, Indians and more. With
a variety of festivals, architecture, beaches and rain forest, you can
see why it is a popular
destination for the whole world to visit.

Brief History

Malaysia is in Southeast Asia, split
over two landmasses, partly on the Asian mainland and partly on the
northern third of Borneo. Hinduism and Buddhism dominated Malaysia's
early history, but Islam established itself in the 14th
and 15th century, and has had a huge influence on the
country. In the 16th century, the British (and before them
the Dutch and the Portugese) established themselves as rulers. It wasn't until the First World War that the country was invaded with
success again, this time by the Japanese, who occupied the country
from 1942-45.
Climate
The climate in Malaysia is pretty
consistent all year round – hot and humid with rain. The low season
(between March and June) is the best time to go, as you will avoid
the worst of the humidity and the tourists. You should expect rain
whatever time of year you go, however.
Money
Malaysia's currency is the ringgit,
which is divided into 100 sen. At the time of writing, the exchange
rate is £1 to 5.6RM. It is slightly more expensive as a
country when it comes to food and accommodation than Thailand;
however in comparison to Indonesia, it is cheaper. Feel free to
haggle in markets and small shops, but not for meals or
accommodation.
Places You Shouldn't Miss
Petronas Towers – these are the
world's largest
twin towers, and they dominate the skyline no matter where you
are in Kuala Lumpur. With 88 storeys, they reach a height of 451.9
metres. Melaka – Once one of the greatest
trading posts in Southeast Asia, it is now a melting-pot city with
Portuguese, Dutch and British buildings as well as indigenous
influences. Cameron Highlands – an area that has
an eco-system substantially different from the rest of the country.
It is home to hundreds of rare floral species, as well as fauna
including the mountain peacock-pheasant and sumatran serow. George Town – one of the most
touristy cities, it is the capital of the state of Penang. Largely
Chinese, it combines old and new, offering colonial and modern
architecture, rattan weaving, fortune telling and woodcarving.