Langkawi is situated in the Northwest part of Peninsula Malaysia. It sits on the border of Thailand and Malaysia. I do not know this fact until our boatman in one of the tours asked if we have our passport with us and if we do he might drop us in Thailand. Later on, my friend who is based in Penang got a text welcoming him to Thailand. 
This trip to Langkawi was the most expensive spontaneous trip I had. Thanks to the credit card, I had more flexible terms to pay for everything. As of this time, everything has been paid off. Thank God! But I have no regrets about doing this expensive spontaneous trip. In fact, Langkawi made my Malay trip complete. I have a lot of stories and memories, some are not meant to be shared, stored in my memory bank that I doubt will be deleted, not in my lifetime or maybe even the afterlife.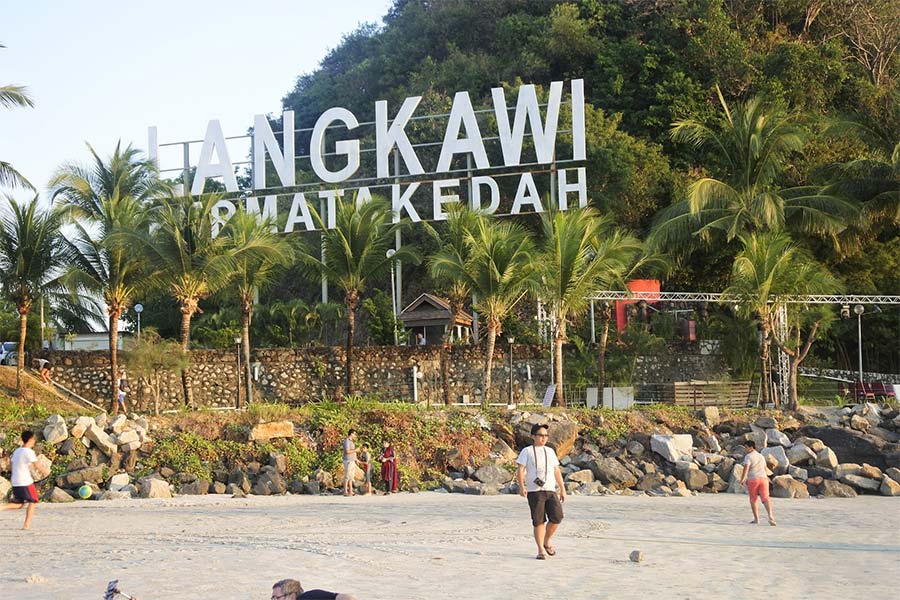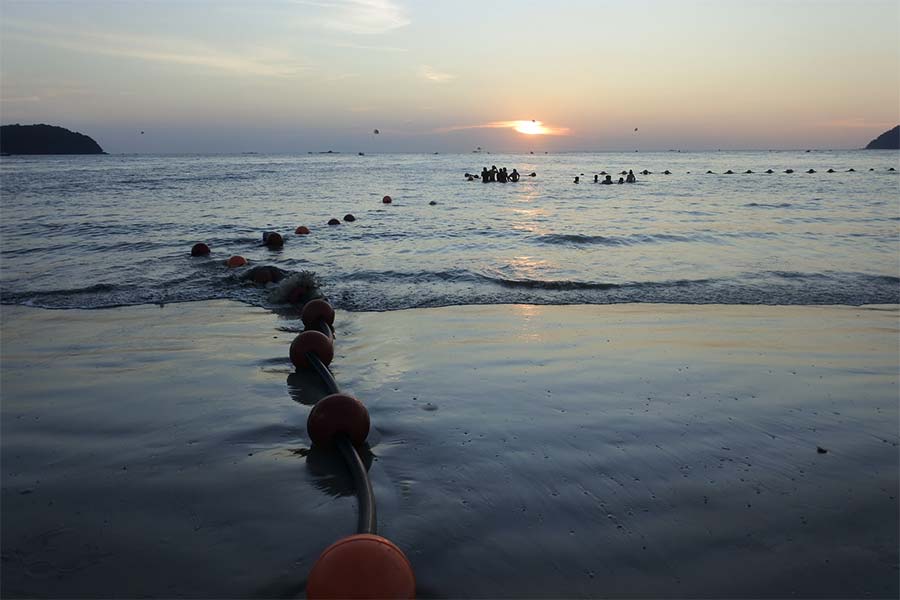 Brennan of Baktin Corporation, my host in Penang, asked me if I want to splurge. I asked then what his definition of "splurge" then he said the magic word "Langkawi" Instinct told me to just say yes then the rest was excitement and dreaming of a beach new year's evening.    Since we were set to take the two hours ferry ride from Penang to Langkawi, we did not do any bookings nor inquiries. Later on, the day before our departure, we learned that ferries were fully booked. We ended up booking a plane ticket the night before because we did not want to abandon the dream and excitement we had.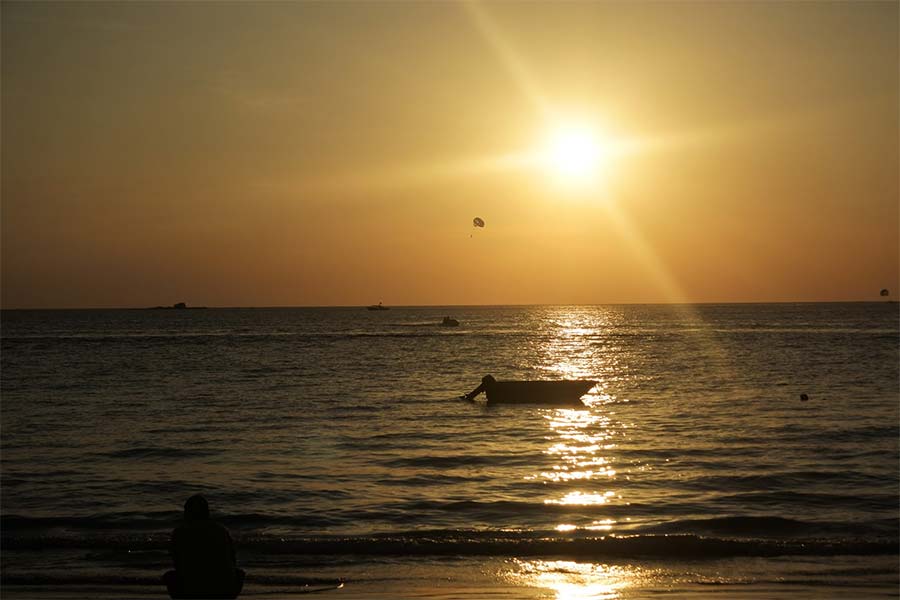 After check-in in our hotel, our first stop was the famous Pantai Cenang – a long stretch of white sand beach – and we were welcomed by a gorgeous sunset smiling over the Straight of Malacca.
During this moment, the complete silence of the mind and relaxation of the soul were needed. Gladly, my travel buddy for this trip understood what was needed even without saying a word. Even with the shouting madness of the people around me, I can still rest my soul during sunset and pay respect to the Being allowing me to witness such a stunning feat. An eye who doesn't see sunsets as a gift has a weary heart and is not contented. That being is in need of love to see how blessed s/he is.
I found this pair of withered trees very poetic. I saw two human beings growing together but not maturing together.
We continued walking along the stretch of Pantai Cenang until my buddy retired from the beach bumming. Since I was happy with what I saw – I would normally walk the beach from end to end until my feet cry – I heeded his call for dinner. Laughter and jokes followed like we were friends since high school.
Langkawi is a UNESCO Global Geopark – this means that Langkawi has a rich geological heritage. There are three main conservation areas in Langkawi: Machincang Cambrian Geoforest Park- which is the home of the famous Langkawi sky bridge, Kilim Karst Geoforest Park – which is the highlight of our trip, and Dayang Bunting Marble Geoforest park.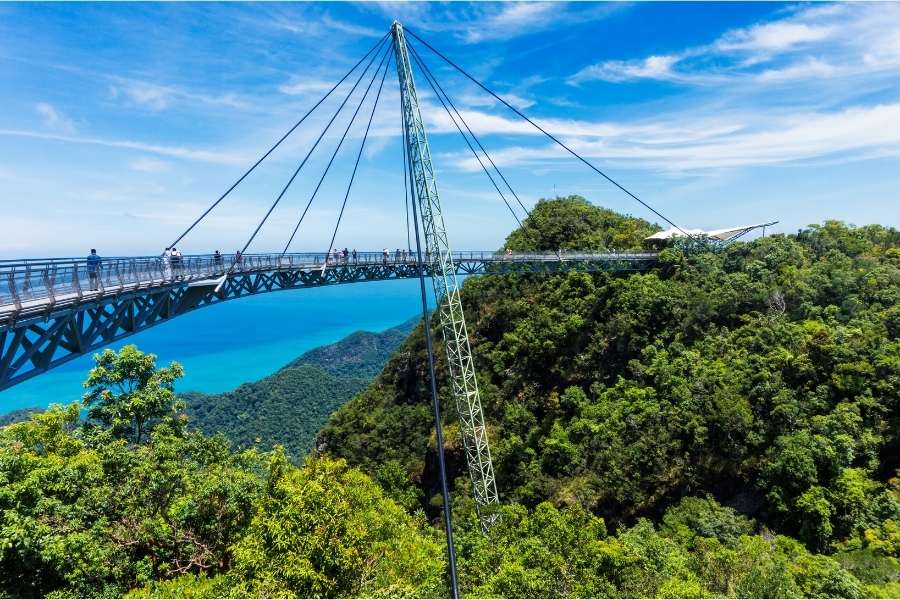 Kilim Geoforest Park
An hour away from our hotel in Pantai Cenang area is the mangrove paradise of Kilim Geoforest Park. Actually, not only mangrove you will see, there are also bat caves, beach, fish feeding (which I do not encourage), monkey feeding and most of all bird watching 🙂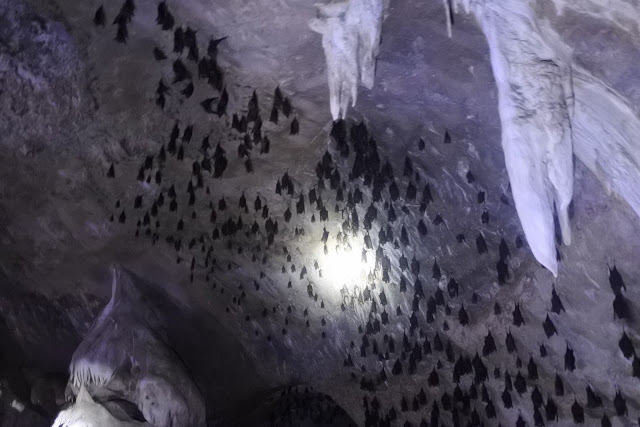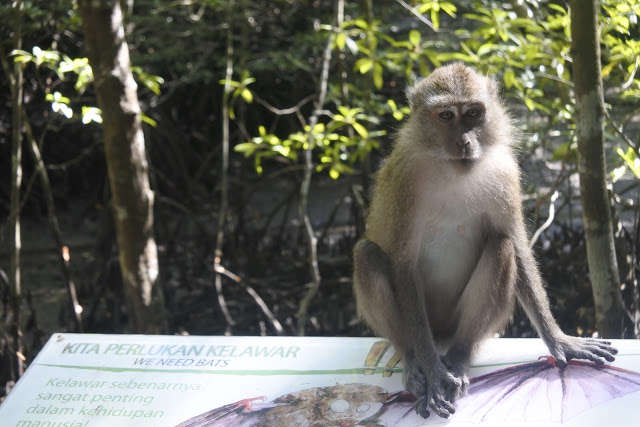 A quick stop in a cave full of sleeping bats. It's also a great place to see limestones that formed Malaysia. If you wanna know more about the history of the limestones, be sure to be near your guide to hear what they are saying. A tip, do not show any food to the monkeys. They might get it or worse your whole bag.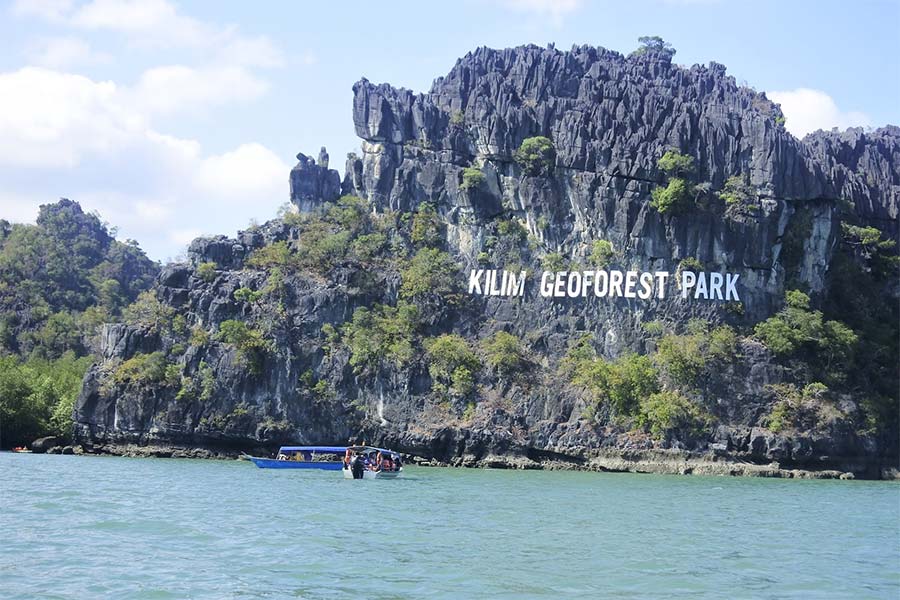 Knowing that I am staring at an almost 500-years rock formation, an orchestra in my head begin playing a symphony that quickly erased all the spontaneous payment I will have to endure for this trip. The feeling was overwhelming, we were in the area that brought life to what we call now Malaysia.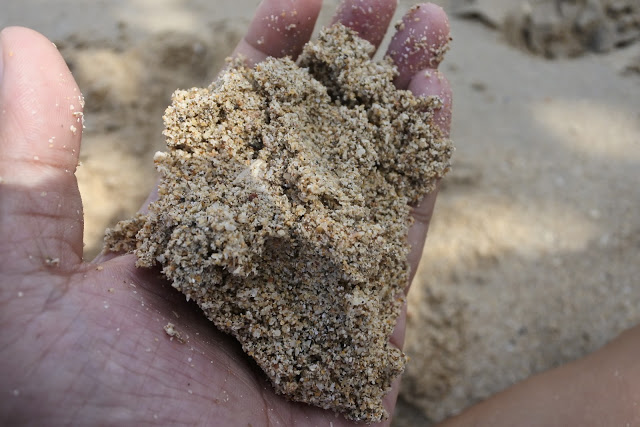 After the overwhelming moment in the Kilim rock formation, we stopped on the beach and played with our thoughts while my feet enjoy the rough touches of the sand. Some folks did bathe but we opt not to maybe save our OOTD?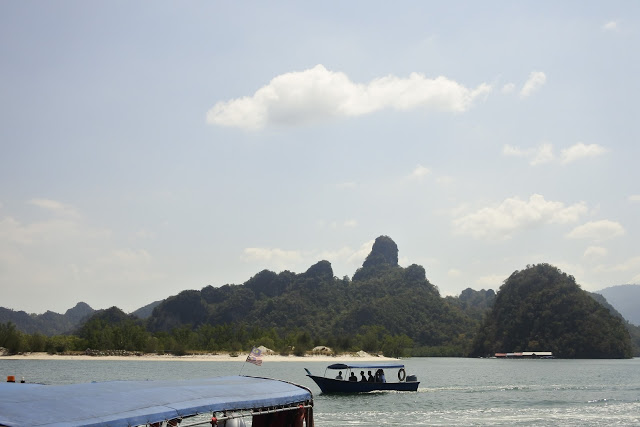 After we had our lunch, I did not expect an emotional encounter with the eagles of Langkawi. Our boat was touring us in a mangrove area which I was really enjoying – thick bushes of tall mangroves trees covering the banks of the river forming a water highway. There were some other tourist boat passing and I can't help myself to waive at them like a child waving to an airplane passing over our village. 

Our guide then intentionally stopped us and he positioned himself in front of the boat ready to do his spiels. Just before he opened his mouth, he directed us to the eagles flying freely in the blue sky. Our guide did not speak for a while and let us savour the moment with the eagles. 

Although the brochure tells us that eagle watching is part of the tour, I wasn't prepared for what I saw! There's just too many of them! It was a beautiful sight that brings joy and smiles to me.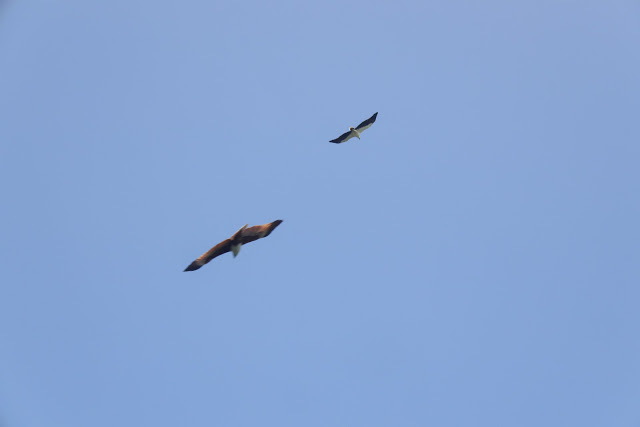 I've seen eagles but most of the time only one and worse in a cage or its foot is tied. It is the first time I'm seeing flocks of eagles flying freely!