The Calauit Safari is a great way for nature lovers to experience a unique adventure. The Safari Park is a wildlife sanctuary that is located on its own island away from the main island in the northern part of Palawan.
Calauit Safari is a wildlife sanctuary that offers an extraordinary opportunity to get up close and personal with a wide variety of animals. From zebras to giraffes, Calauit Safari is home to an impressive collection of exotic species. The best way to explore this enchanting sanctuary is by taking a guided tour, where knowledgeable guides will provide fascinating insights about the animals and their natural habitats. You can also opt to go on a safari jeep ride, which we did, allowing you to witness these majestic creatures in their natural surroundings. Here is how our day went.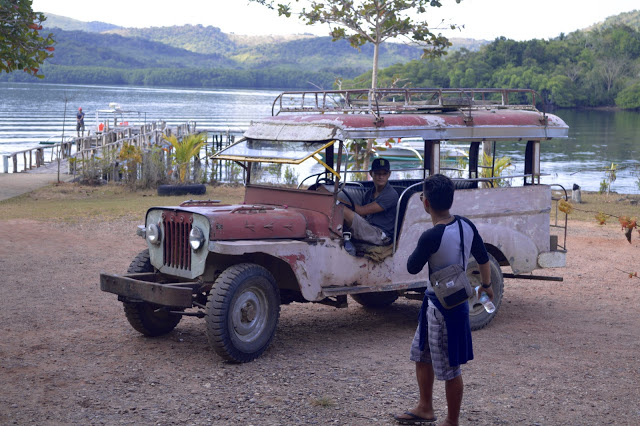 Our Experience
So, we had this awesome day planned with Calamianes Island Tours. We were all set for a day tour to Calauit Safari, with a bonus side trip to Black Island. The tour cost us Php2,500.00 each, but it was totally worth it because it covered everything – transportation, food, and even entrance to the Safari.
The journey from Coron Town to Busuanga was a smooth and enjoyable ride, lasting around 1-2 hours. We stopped there to have a delicious breakfast before continuing our adventure. After that, we hopped on a coaster for another 30 minutes or so until we reached the Calauit jump-off point.
So, when I looked at the map,  I assumed that Calauit is linked to the mainland. But when I zoomed in, I discovered that it was actually a serene island with a picturesque river flowing through it. The area was, surrounded by stunning mangrove trees. The whole island is referred to as Calauit Island National Park.
The motorboat ride was so cool! I swear, this part of Coron is like a hidden gem, a totally unexplored side of the island. As soon as we stepped foot on Calauit Island, we were greeted by a super old-school battered jeepney that seemed like it had been cruising around for ages. This rattling vehicle was ready to take us on an adventure to witness the incredible wildlife of the area.
The Calauit Safari looked really promising, and I had a great feeling as soon as we stepped onto the island. The small jeepney could only fit a few tourists at a time, so we decided to give others a chance to experience the tranquillity of the area.
The old jeep came back to pick us up, y untouched by all the touristy stuff you usually find in Palawan. It's only for the daring and adventurous souls who are willing to explore this I was beyond thrilled to hop in and listen to the incredible wartime tales that this jeep had experienced. And let me tell you, the driver was a master storyteller, recounting all the revolutions the Philippines had gone through that the jeep had seen firsthand.
As we made our way, we spotted some deer happily going about their day despite the scorching March heat. They seemed unfazed by the presence of tourists, as they were accustomed to them and carried on with their usual routine.
I was absolutely blown away when I spotted a group of male zebras just 6 feet away from me. It was truly a sight to behold, seeing them all together through my camera lens. The contrasting black and white stripes on their bodies make them look like brave warriors caught in the grip of human civilization.
We had to be careful to maintain a safe distance from the zebras because our guide warned us they might kick if they felt threatened. The most exciting part of the trip, as showcased in brochures and websites, is the opportunity to feed the towering giraffes, which really appealed to adventure-seeking tourists like us.
I absolutely adore giraffes, they're like the divas of the animal kingdom. Despite their impressive height, they have this gentle and elegant aura. That's what makes them divas, right? They're sweet but can also be a bit sassy. And let's not forget about their envy-inducing long eyelashes that would make any woman jealous. Check out my blog below to see our incredible encounter with these magnificent creatures.