We were booked in Calamianes Island Tours for a day tour in Calauit Safari with a side trip to Black Island. The tour costs Php2,500.00 per head and it includes transportation, food, and entrance to the Safari.
It was a comfortable 1-2 hours ride from Coron Town to Busuanga where we had our sumptuous breakfast. From there it took us another 30 or so minutes of coaster ride before we arrive in Calauit jump off.
On the map, Calauit seems attached to the mainland. But when on a closer look, it's actually an island divided by a calm river dressed with rich mangrove trees at the banks. The whole island is called Calauit Island National Park.  
The quick motorboat ride was relaxing. I believed this part of Coron is untouched by mass tourism which is very common in Palawan. Only the brave heart and adventurous will dare to explore this part of the island.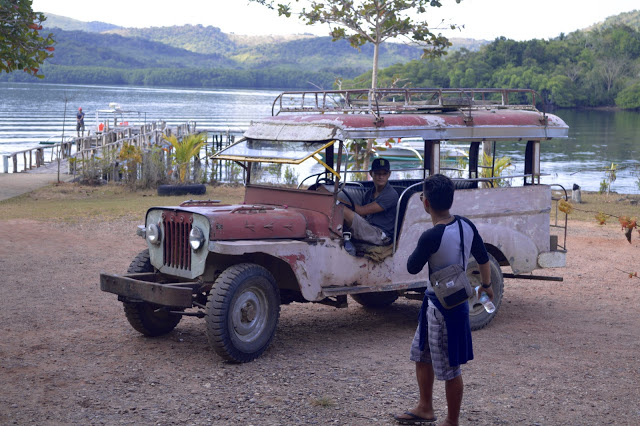 On the island, we were greeted by a 100 years old jeepney ready to ply us to the location animals. The place seems promising and my feeling was very positive when we set foot on the island. The mini jeep can only accommodate a handful of tourist thus we gave way to others so that we can experience the calmness of the area some more.
The rustic jeep returned for us and I couldn't be more excited to board to hear wartime stories that the jeep encountered. And I'm not wrong, the driver seems to master the art of storytelling of how the jeep endured all the revolutions of our nation.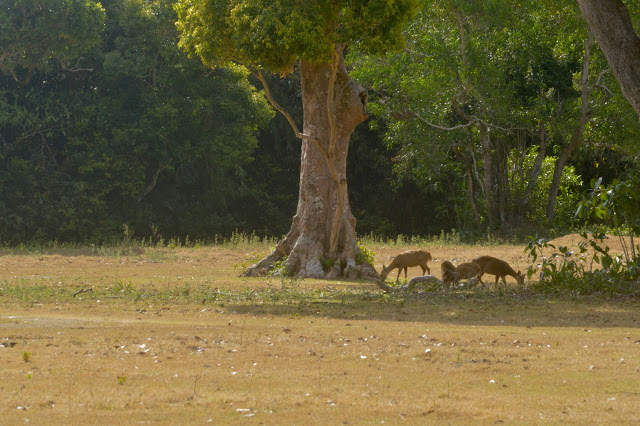 On our way, deers greeted under the intense March fever. For them tourist are very common thus it's business as usual for them.
My amazement started when I saw a zeal of male zebras 6 feet away from me. Seeing them collectively in my lenses was a heart flattering experience. The horizontal black and white colors in them, for me, makes them a warrior trapped by human civilization.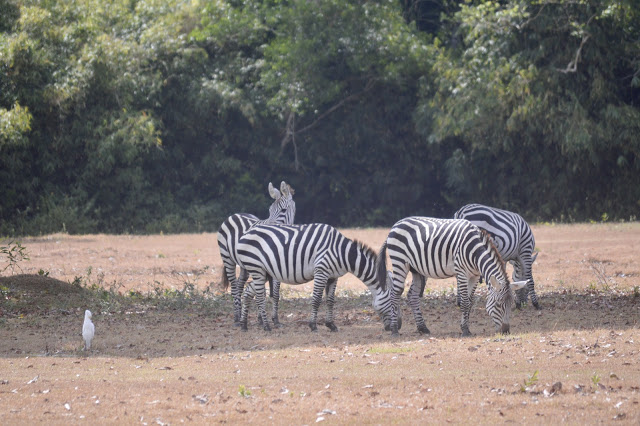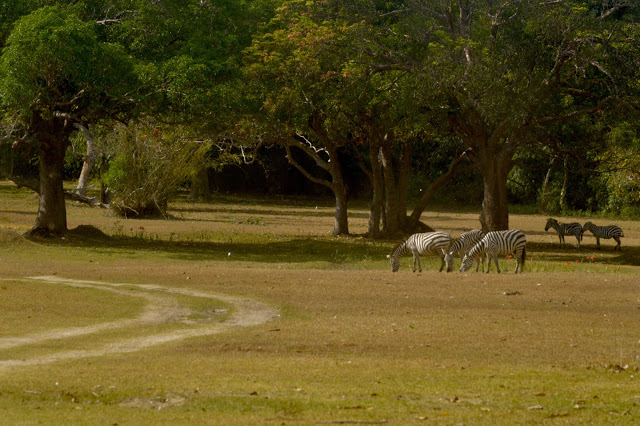 We had to make sure we follow distancing between us and the zebras because according to our guide, they might kick if they felt threatened.  The highlight of the trip as advertised in brochures and websites are the towers of giraffes waiting to be fed by the experience-hungry-tourists like us.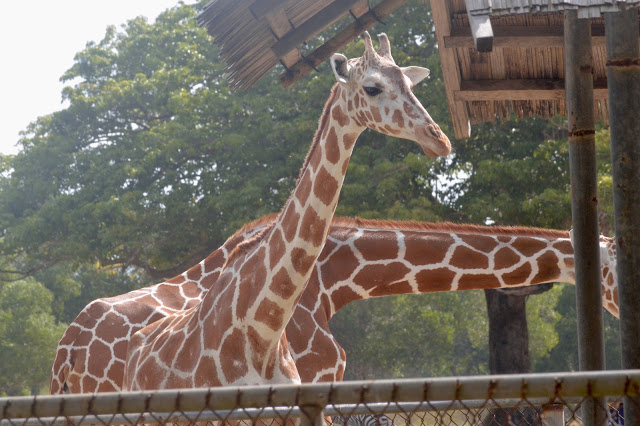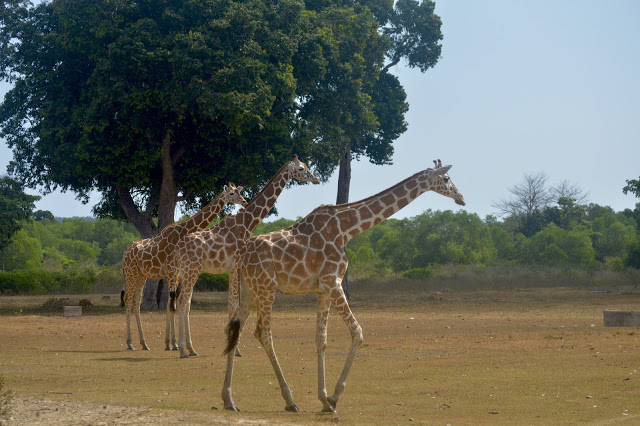 If the zebras are warriors, giraffes despite their towering neck, are the divas for me. Divas but very gentle in appearance. That how divas right? Sweet but b*tch. When you look closer, all women will be jealous of their glorious long eyelashes. Watch my blog below to see how we encounter these gentle giants.