Naic is one of those towns in Cavite leading to Nasugbu, Batangas – a beach paradise in South Luzon. A quick digging and we'll all find out that Naic is a historic town that played a major role during the Philippine revolution. I'm not gonna bore you with that for now. Stay here for a little, you'll see that Naic is quite a gastronomic town with lots of locally run business that offers FOOD!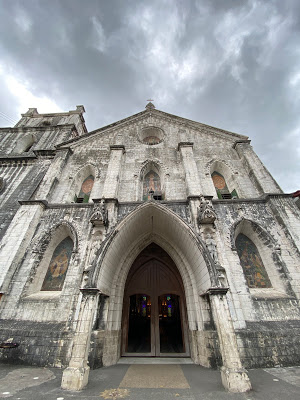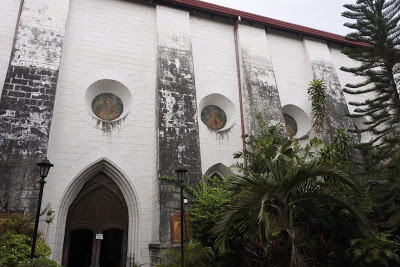 We live in Tanza but I find it more convenient to travel (by commute) from our place to Naic downtown than in Tanza. Well, it's chaos in Tanza – in Naic standards. besides, all the shops and restaurants in Naic are just walking distance from each other. In Tanza, you are stuck in Puregold ewww.
I'm not here to bash Tanza, it's my town at the end of the day.
Whenever we want to relax and just see the world, we commute to Naic and dine in one of its coffee/tea shops – then we'll stroll Stadium mall for a quick find.
This time we decided to move further and visit the old church in Naic.
For just a Php20.00 tricycle ride, you'll give yourself a chance to see the glorious past vis-a-vis the blurred future. Just kidding. Besides the church is a place for you not just to relax but to meditate and reflect on how God's goodness and faithfulness brought us all here despite all the shady things we commit.
I'm not a Roman Catholic but churches, especially old ones with tick foliage, give me a scent of serenity and calm. It's the same God at the end of the day, nobody can judge whose right or wrong. The most important thing, we do how Jesus did it.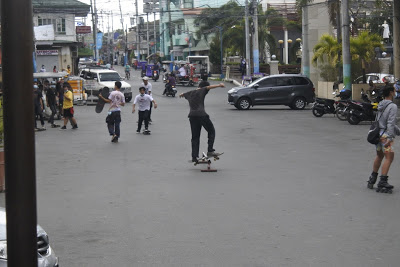 In front of the church, the youth seemed that they forget that we are still in a pandemic. They do not wear face masks and face shields most are playing with their skateboards – oh who would do skateboards with a facemask on? But in the deep inside me, it's a breath of fresh air.
A quick stroll in the church area then we're off to eat! We found this new Japanese hole in the wall in front of Stadium Mall. We immediately bought a few bites of takoyaki and paired it with a sinful buy-one-take-one cheesecake milk tea.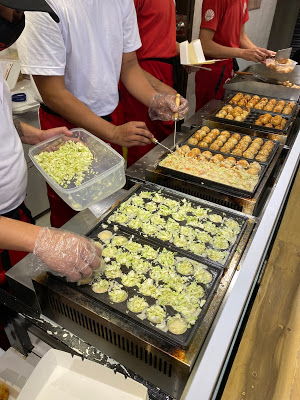 Our verdict, takoyaki was good enough for its price while the buy-one-take-one milk tea can be improved.  That's it! We're off again for a 20 minutes peaceful bus ride home.