Naic is a municipality with a population of over 160,000 about 50 kilometres south of Manilla. It faces Manila Bay and is on the route to Nasugbu, Batangas a beach paradise in South Luzon.
Naic is known for its rich history and cultural heritage, making it a popular destination for tourists and history enthusiasts. Naic is home to several historical landmarks such as the Naic Church, which was built during the Spanish colonial era, and the Battle of Naic Shrine, more on that later in this article.
Naic also offers various recreational activities for visitors to enjoy, including swimming on its pristine beaches and exploring its lush mountains and forests. In addition, the town is known for its delicious local cuisine, which showcases the unique flavours and ingredients of the region. Overall, Naic Philippines is a must-visit destination for anyone looking to immerse themselves in the rich history and natural beauty of the Philippines.
Here is what to See and Do when you visit Naic.
1. Naic Church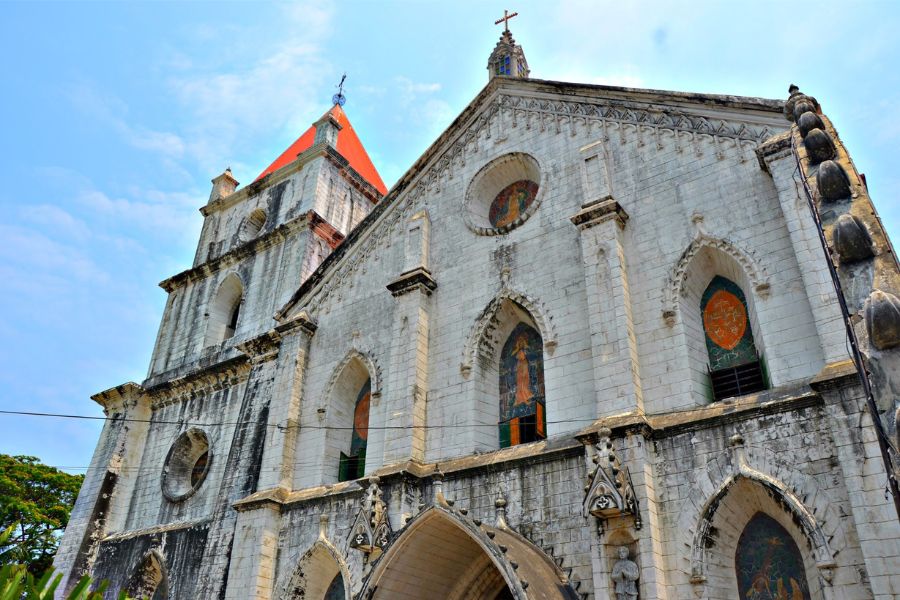 The Naic Church is a historical religious structure that has stood the test of time. It was C]constructed in 1824 during the Spanish colonial period, and it has become a significant landmark in the area.
The church's architecture showcases a blend of Baroque and Neoclassical styles, with its grand façade and intricately designed interiors. Visitors can marvel at the ornate altars, adorned with religious icons and statuary, as well as the beautiful stained glass windows that allow sunlight to filter through, creating a serene atmosphere.
Naic Church also serves as a spiritual haven, providing a place of worship and a sense of community for its parishioners.
2. Battle of Naic Shrine
The Battle of Naic Shrine is a significant historical event that took place during the Philippine-American War. The battle occurred on November 13, 1897. The battle was fought between Filipino revolutionaries, led by General Emilio Aguinaldo, and American forces, led by General Elwell Otis.
The Philippines tried to regain control over Naic which was occupied by American troops. With guerilla warfare tactics the Filipinos tried but failed to regain Naic with the American forces emerging victorious.
The Battle of Naic Shrine is a reminder of the sacrifices made by both sides during the Philippine-American War. Today, the Naic Shrine stands as a symbol of the bravery and resilience of the Filipino people.
3. Mount Palay-Palay National Park
Close to Naic, you will find Mount Palay-Palay National Park which is a stunning natural treasure waiting to be explored. This expansive park covers an area of 4,897 hectares, encompassing diverse ecosystems and a rich variety of flora and fauna.
With its towering peaks, dense forests, and picturesque waterfalls, it offers a captivating experience for nature enthusiasts and adventure seekers alike. The park boasts of several well-maintained hiking trails that cater to different skill levels, providing an opportunity for visitors to immerse themselves in the beauty of the surrounding landscape.
Along the trails, you'll encounter an array of plant species, including rare orchids and towering dipterocarp trees. The park is also home to various wildlife, such as the Philippine deer and the Palawan bearded pig.
Aside from its historical significance, Naic also offers natural beauty for outdoor enthusiasts. The municipality boasts stunning beaches along Manila Bay where visitors can relax and enjoy the picturesque views. Additionally, Naic is home to Mount Palay-Palay National Park, a haven for hikers and nature lovers. This park features lush forests, diverse wildlife, and breathtaking hiking trails that lead to scenic viewpoints.
In conclusion, Naic in Cavite, Luzon is a destination that combines rich historical heritage with natural wonders. From exploring the Aguinaldo Shrine to basking in the beauty of Manila Bay's beaches or conquering hiking trails in Mount Palay-Palay National Park, there is something for everyone to enjoy in this charming municipality.
4. Shopping at Stadium Mall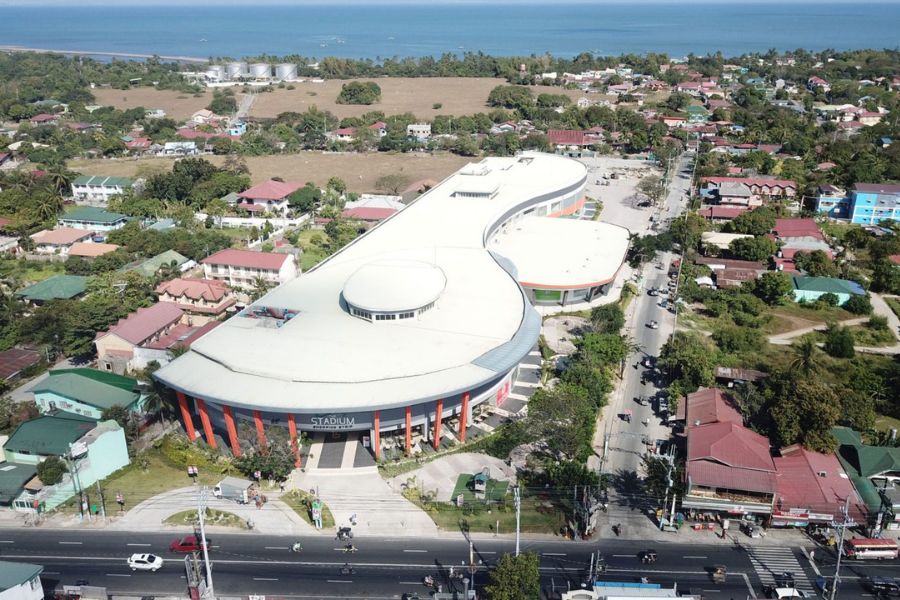 Stadium Mall Naic is an expansive shopping centre located in the heart of Naic, Cavite. With its strategic location, it serves as a one-stop destination for all your shopping needs. The mall boasts a wide array of retail stores, ranging from popular international brands to local boutiques, ensuring that shoppers have plenty of options to choose from. In addition to the numerous shops, Stadium Mall Naic also features a variety of dining options, with restaurants and cafes offering a diverse selection of cuisines to cater to different tastes.