Chances are you either went to Singapore enjoying the most famous attractions or are in the process of building your itinerary for your next Southeast Asian Trip. Here's the thing, the City of the Merlion can be too expensive or budget-friendly depending on where you will go and how you will spend your money.
Let me enumerate the places where I did spend a single SGD for entrance fees just to see the best of Singapore. 
Jewel Changi
First on my list is the newest attraction in Singapore that cost SGD1.7 Billion. All tourist today talks about the Jewel Changi and its Rain Vortex. I myself was a victim of this craze. I had to check JetStar cheap flight deals to Singapore from Manila just to see another manmade forest and a mall in one.  Jewel Changi is free but there are some attractions that you'll have to shell out some cash. But for me, the Rain Vortex and the manmade forest around it was enough to make me wonder – my mind wanders in creativity. For me, it was like Avatar and Elysium in one.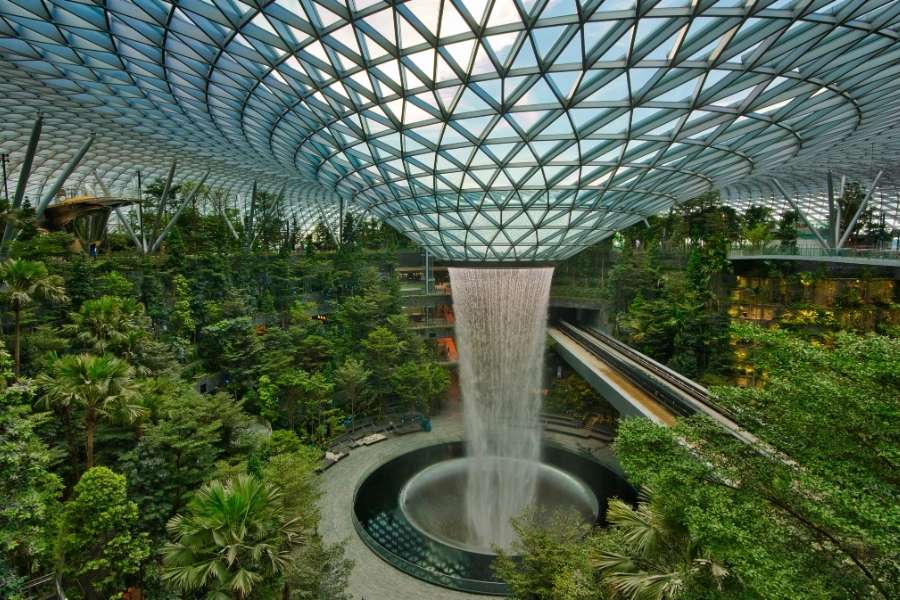 Location: Changi Airport
MRT Station: Changi Airport
Singapore Public Library
The next stop is the Singapore Public Library in Victoria Street, Bugis Area. The library building itself is an attraction for its unique architecture. The 16-story library is the pride of the Singapore Library Board. Locals and tourists are free to enter the library to study and to know more about Singapore's history.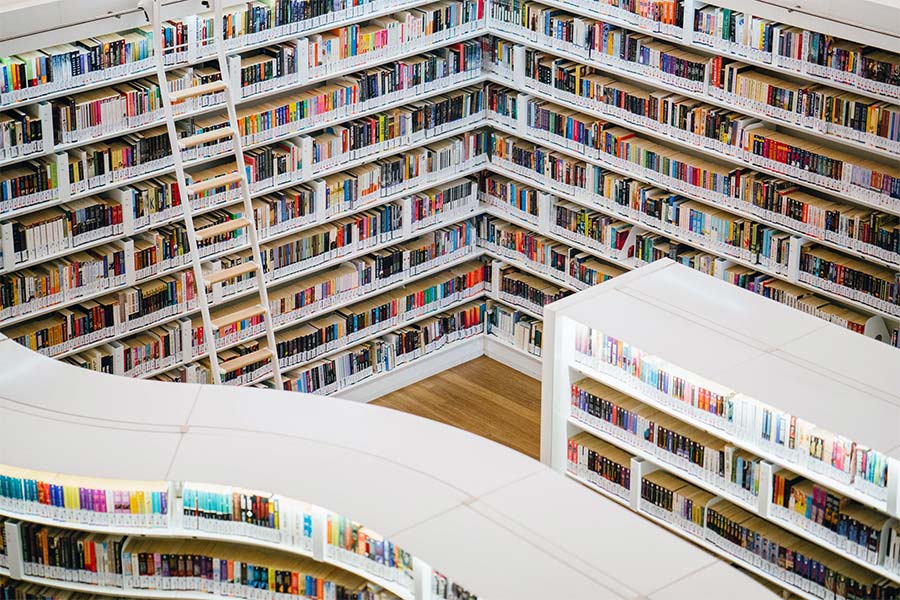 Location: 100 Victoria Street, Singapore 188064
MRT Station: Bugis
Japanese Cemetery Park
In the suburbs of Singapore is a jewel that we must experience. The Japanese Cemetery Park is gaining popularity among tourist who wants to get away from the usual Singapore sightseeing. And why not? The Sakura vibe it gives is an Instagram worthy pictures. But aside from that, the cemetery is lovely and peaceful. It's just right to spend an hour or two to three just to rest from the buzzing city.
The cemetery is well kept, and I really like the row of flower arch. It feels like I am in a romantic movie scene walking under those pink flowers. Just remember though that the place is still a cemetery, it is just right to pay respect to the souls of the departed buried there. This place wants me to book cheap flights to Japan and experience its culture soon.
If you are coming from downtown, I highly suggest you take the double-decker bus (some has WIFI by the way) to see Singapore's street and building. MRT is fast but it's underground thus you can see nothing.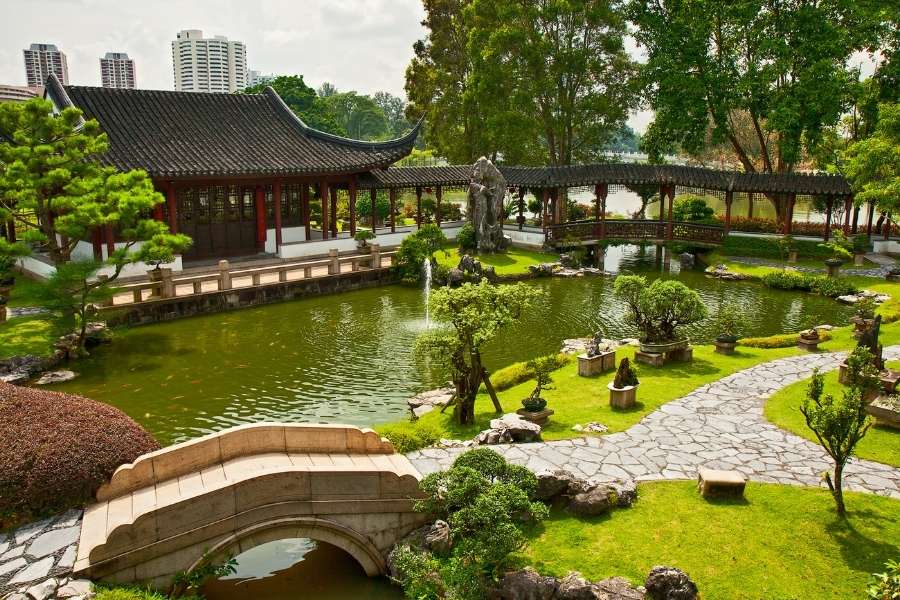 Location: 22 Chuan Hoe Ave, Singapore 549854
MRT Station: Serangoon then Bus# 43, 43M, 70, 70M, 73, 76
The Esplanade Outdoor Theater
Not far from the most famous landmarks in Singapore is an open-air theatre that showcases local and international talents for free. The Esplanade Outdoor Theater is a nice place to relax after an hour of walking tours in Singapore. You can grab your durian ice cream from the mall and watch some free entertaining show while feeling the breeze of the sea. 
When I was in Singapore last month, I was fortunate to watch a world-class Jazz artist.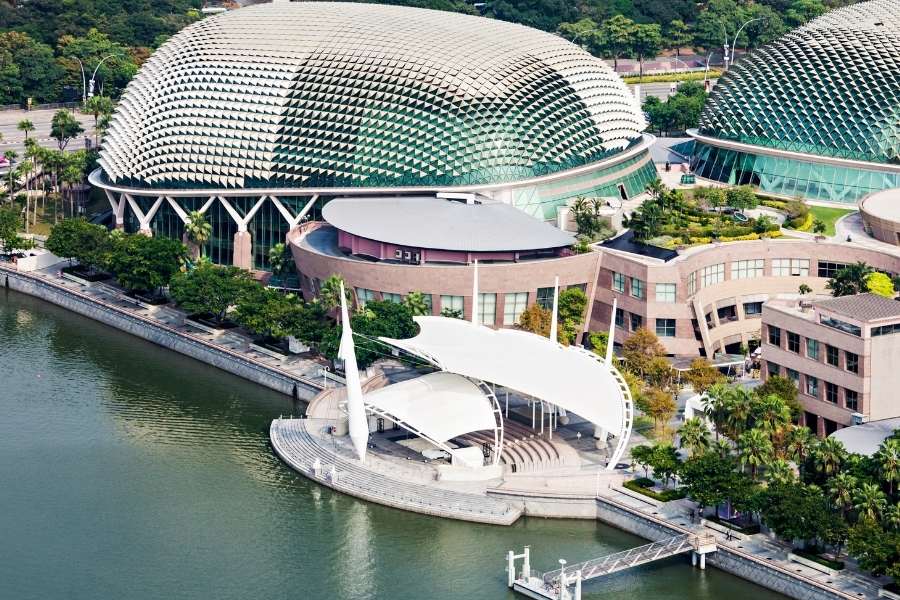 Location: 1 Esplanade Dr, Singapore 038981
MRT Station: City Hall
1-Altitude
My next destination is an unexpected stop for dinner and sunset chilling. Okay, this one is a splurge, but 1-Altitude is worth the SGD. From the top, you'll have a 360 degrees view of Singapore. Marina Bay Sand would be too small for you while you sip your classic Singapore Sling.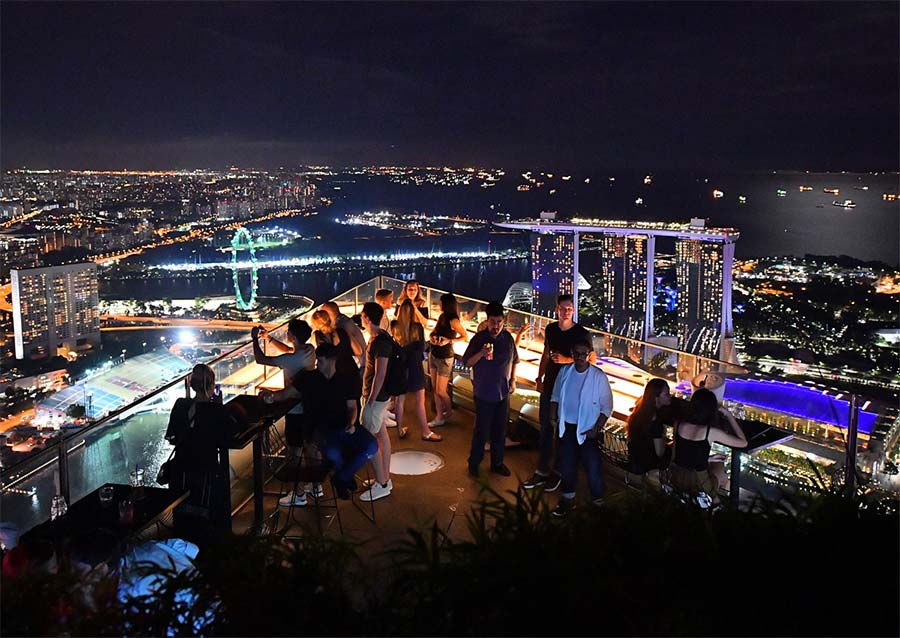 Location: 1 Raffles Place Singapore 048616
MRT Station: Raffles Place
Visiting a country is not just for our eyes and emotion. Travelling feeds our souls too. Make sure to talk to locals, eat their food the way locals do and most of all observe how they go in their life – with this travelling can make you different once you go back to your homes and office.
I hope you enjoy your trip and tell you your experience when you visit the places above 😊