Bind by history, the galleons and wars; fortified by canons, still standing and boasting its existence shown by the tick moss covered walls guarding the society of its time. It never fails to amaze thy soul when these tick wall build to protect from the possible invasions of the barbaric period of humanity; still standing as it is for the consumption of the sons and daughter it served beforehand. I went to Taytay alone after the three overwhelming days in El Nido Palawan. I headed straight to the most famous landmark of this small municipality in Palawan – the kuta or the Fuerza de Sta. Isabel. I was expecting nothing extraordinary as I've seen the walls of Intramuros and Fort Santiago in Manila. But as lover of architecture -old and new – brought my feet there. Little did I know that my heart will be full of love and joy with the thing I imagine while strolling the grasses of the place.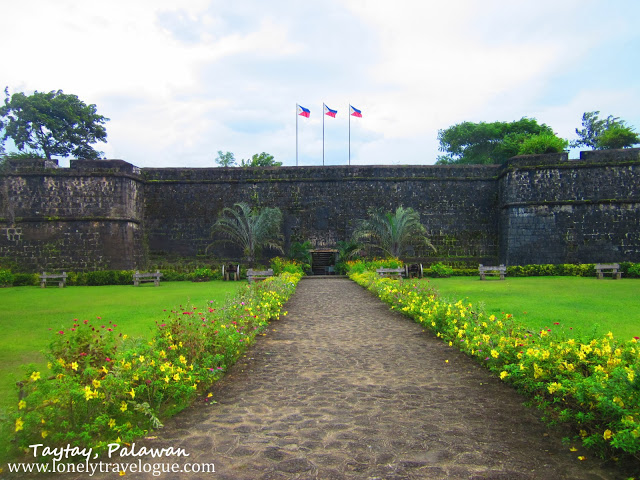 I hailed a tricycle at the bus terminal station 58 kilometers South of El Nido and 200 kilometers North of Puerto Princessa. The local folk charge me a staggering amount of Php100 for a five to ten minutes ride. I walked away and hailed another one this time charging me Php20.00 Good decision on my part. The more honest folks asked me where I came from while helping me on my 45L backpack. He started offering me some tours which was quite a good deal. I would be hiring him again if I have more time but I only have a few hours to spare in Taytay before heading to San Vicente.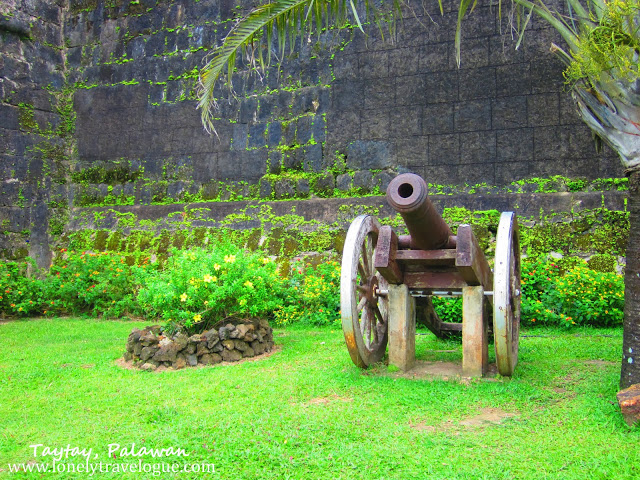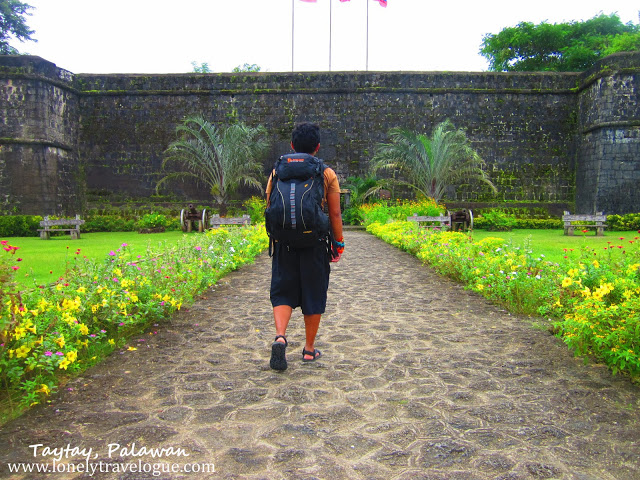 When I went down the tricycle I started surveying whats on the vicinity of Fuerza de Sta. Isabel. I noticed that there were no people around except me and the local students practicing something for their school or community. There is a park full of bright green color and a pavements which will make us appreciate walking even under the intense heat of the sun. I notice the thick walls similar to what I saw in Manila, Zamboanga, Cebu and other center of Spanish Colonialism 115 years ago. I will never get tired of entering these kind of places as it makes me feel nostalgic to the scene I've never seen nor to the situation I've never experienced. History and films telling stories are enough for me to honor thy past.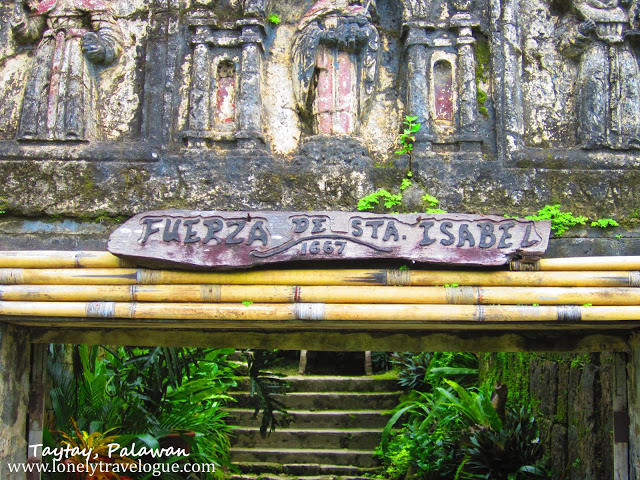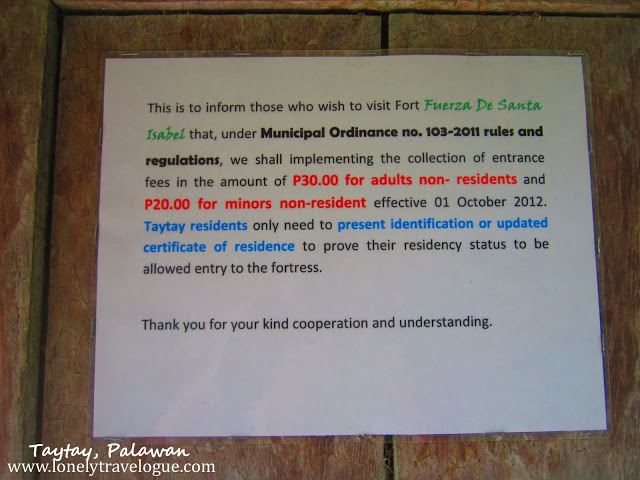 I had to pay a little amount as my support to conserve the heritage landmark of Taytay. I wanted to asked for a receipt because my money could easily fall into the hands of the guard. But I didn't because I was excited to enter and I don't want to argue.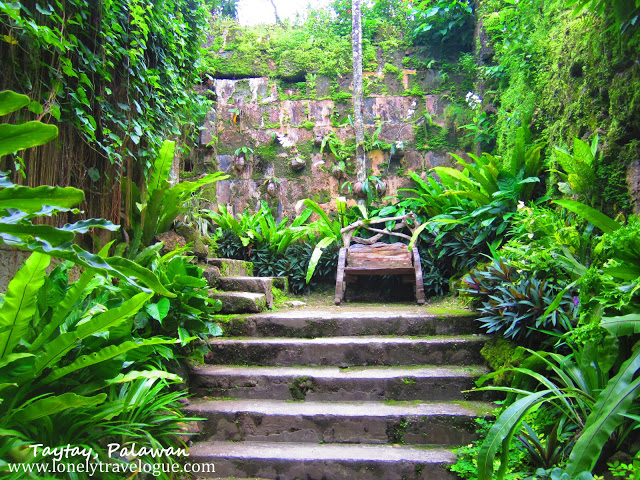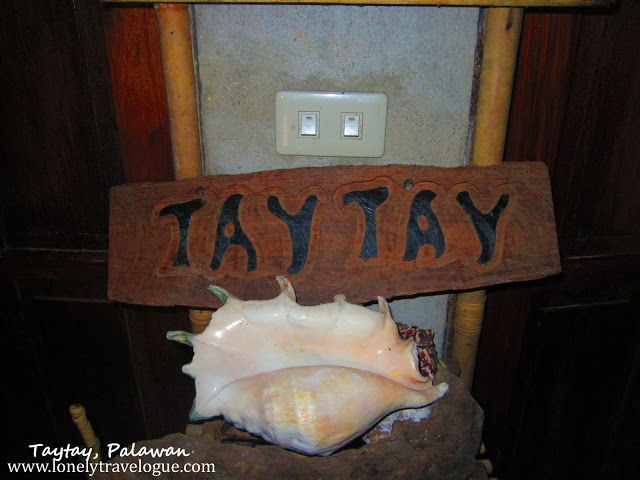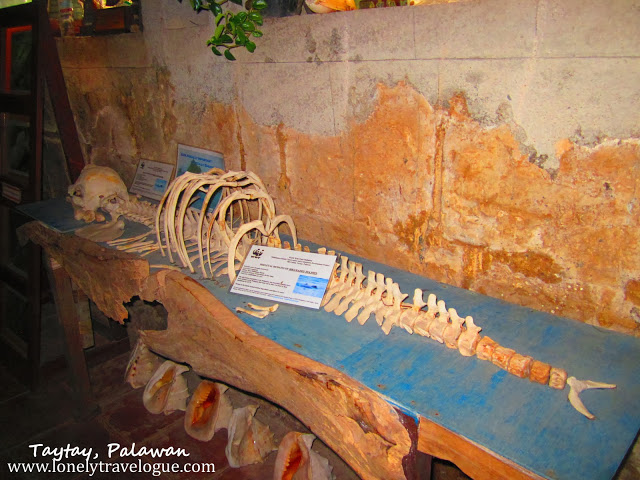 There is a mini museum inside Fuerza de Sta. Isabel that highlights some of the things you can see in Taytay Palawan. Its a cheap maintained mini museum but good enough for the improvisation.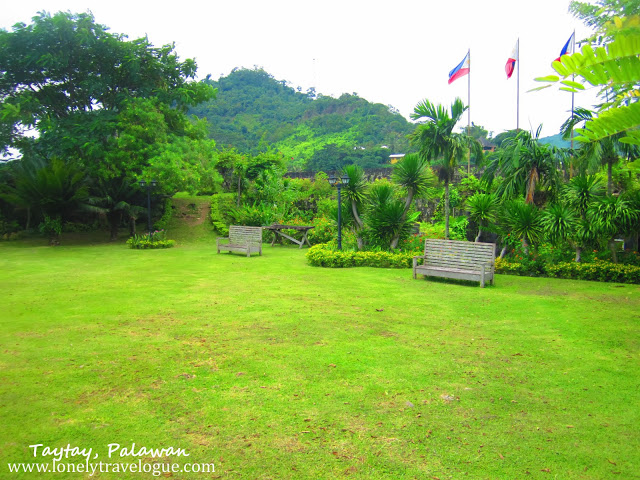 I fell down my knees when I saw this green atop the fort. It is very unlikely to have it here. Its like a secret garden on the top of the walls. I wanted to roll and sleep but the 10am sun forbided me. There are trees in which I believe a lot of two hearts were knotted by sweet words of the gentle and by the uncontrolled butterflies-in-the-stomach reply of the prized lady. I hate to think that there were also some knots broken by tears of infidelity or much worse falling in the prey of distant love – you're not in love at all. So many thing could happen in this 400 years old fort that used to protect the village from Moro and villains of that time.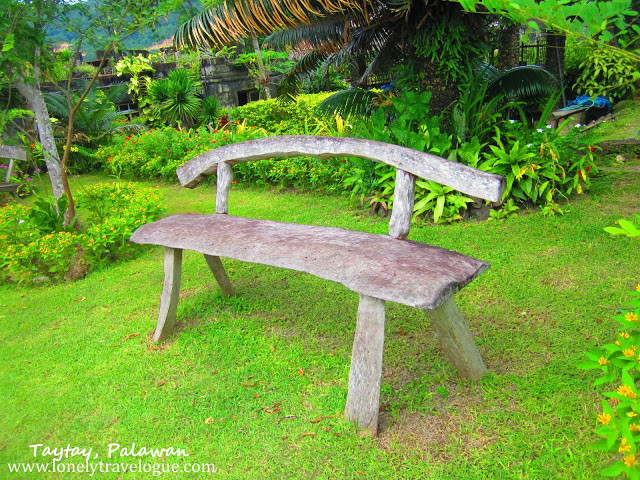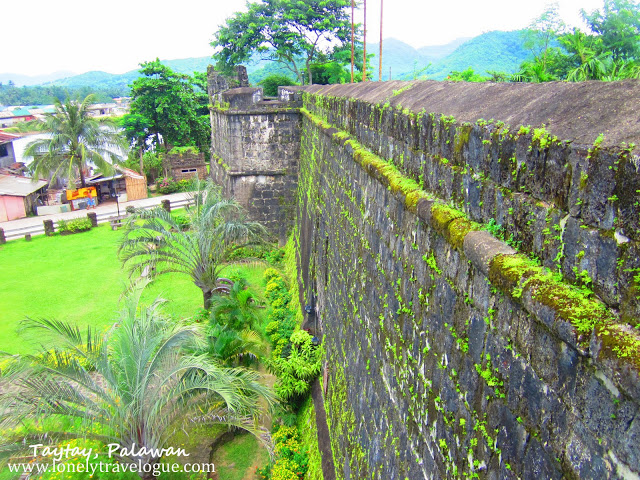 While walking on the grass I started imagining a scene, a perfect scene that could take place in Fuerza de Sta. Isabel. The mini chapel facing the sea could be the place for two heart who wants a solemn romantic wedding. Its the perfect place to officially tie the knots. The old structure and green surrounding matched by the natural songs of the sea would be the perfect setting for a solemn wedding. I know its not a guy thing to talk about weddings, but couldn't this be the best gift for your someone?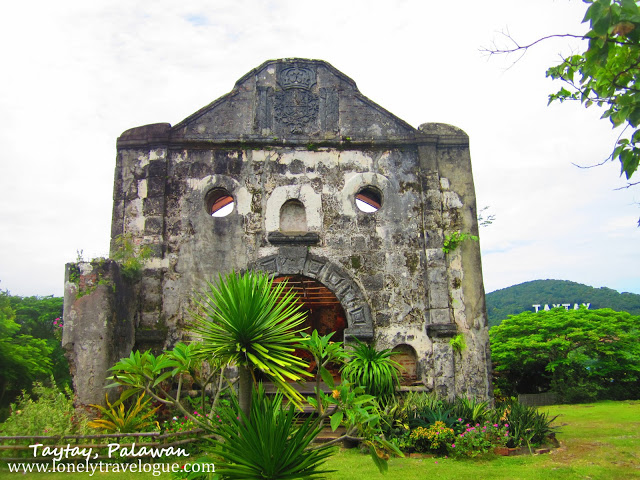 I imagine my bride walking in the path of roses and candle lights scattered on the lawn then makes her way to the chapel.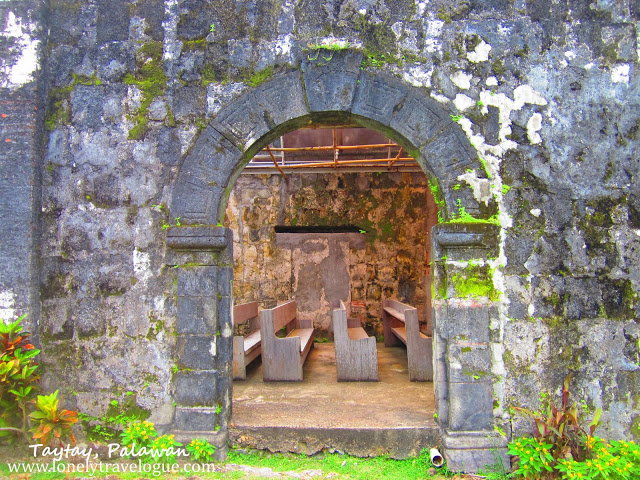 The chapel could hold up to 30 very close relatives and friends of the soon to be husband and wife. The wooden pew and a customize podium would best fit for the once in a lifetime ceremony of love and submission. With a little lighting set-up and candle light all over, this place would be so awesome.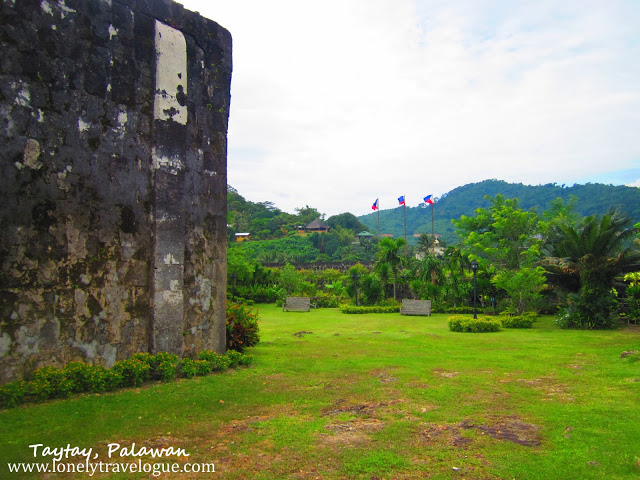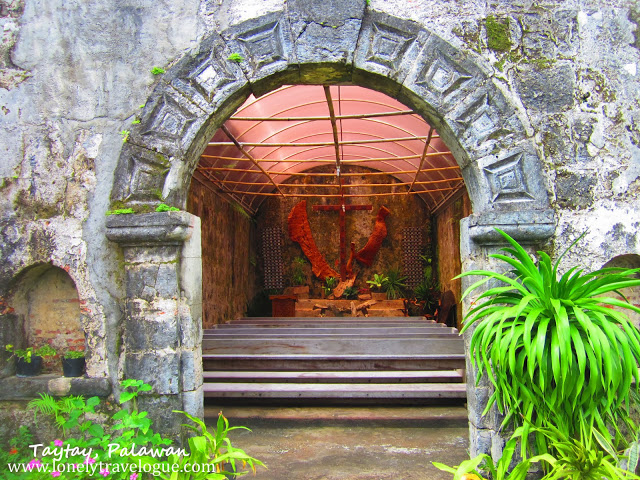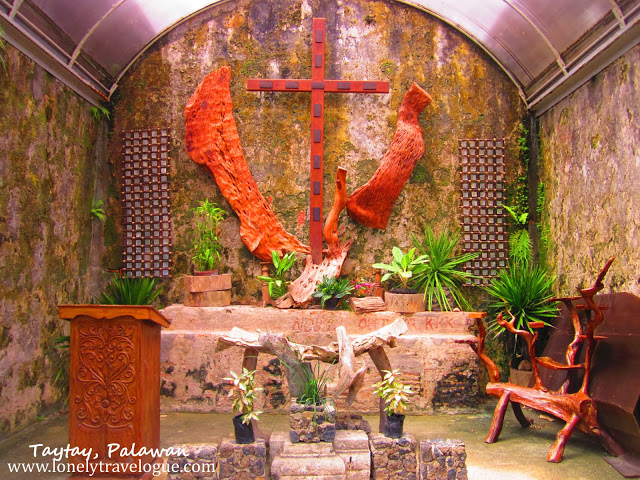 According to the caretaker there were already some couples who tied the knots in Fuerza de Sta. Isabel. These lovebirds who made the vow in this colonial romantic place were two foreigners married to a Filipina and the other one was a local. Renting the place will cost Php 3,500 (?) he added. So cheap but so far. But not so far enough for the romantic.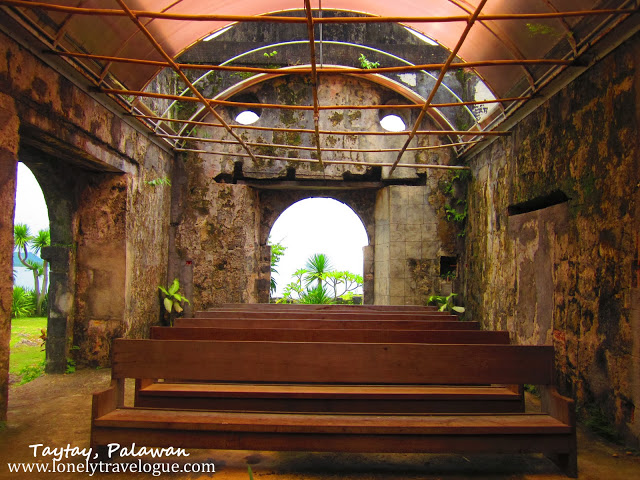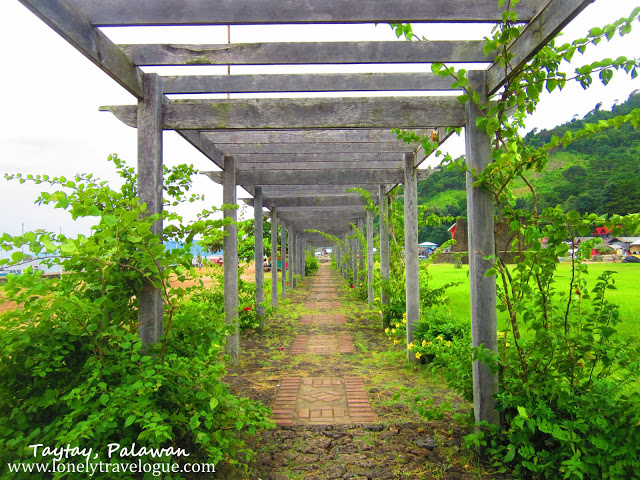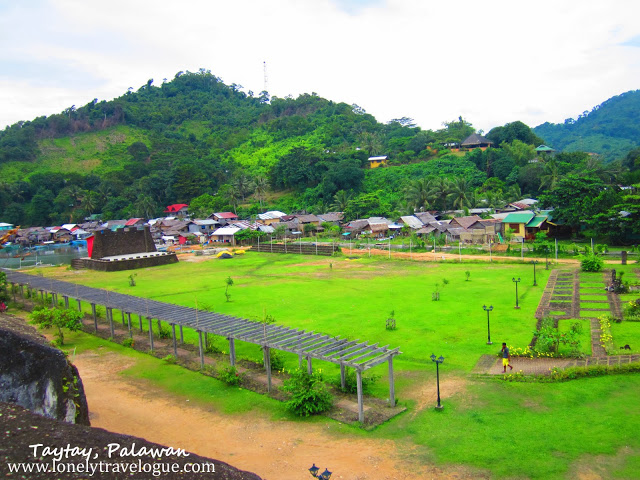 Could you imagine your girl walking in this pathway with her white long gown in the dim of the sunset? Wow… I actually hear the acoustic versions of Ikaw and Minsan Lang Kitang Iibigin playing simultaneously along with other Filiipino love songs with the hum of the ocean and the touch of the sea breeze. I would end up crying if I ever had a glimpse of that moment. Its like fairy tale wedding achievable by the romantic guys of this generation. Could I be one? I just hope I have the capacity and eagerness to do so.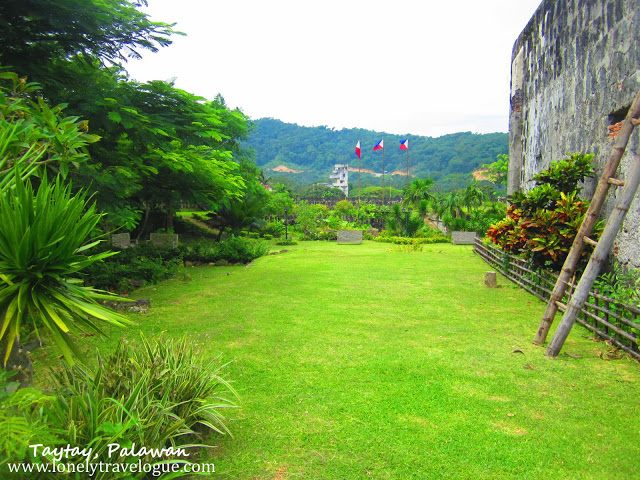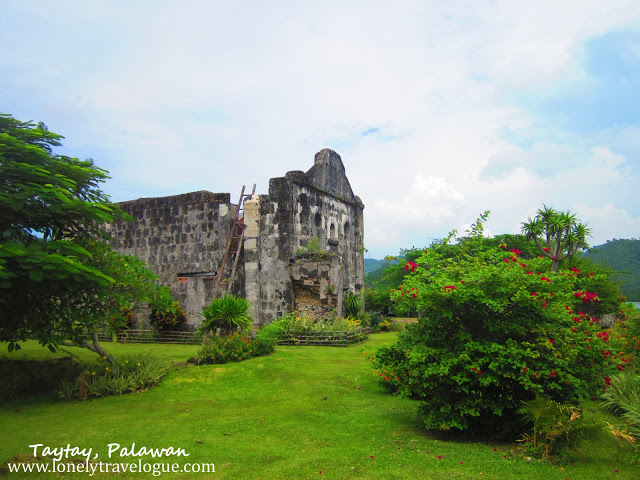 More of Fuerza de Sta. Isabel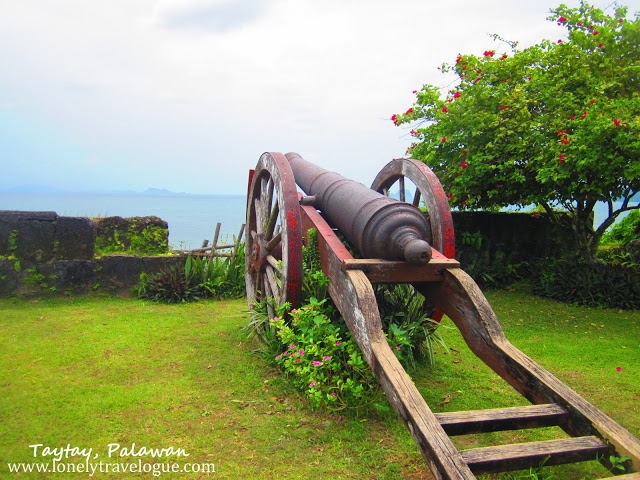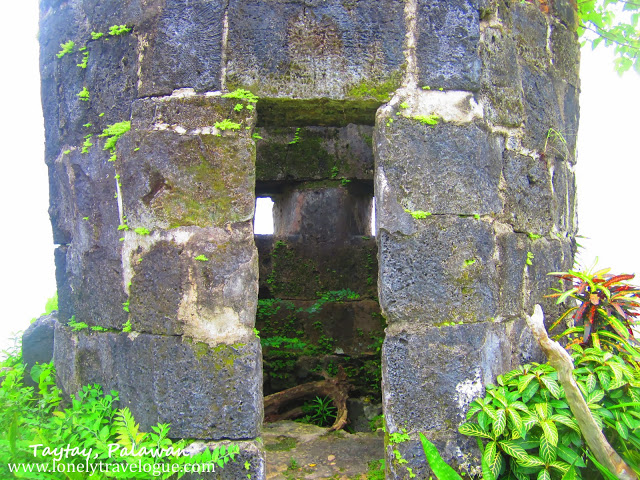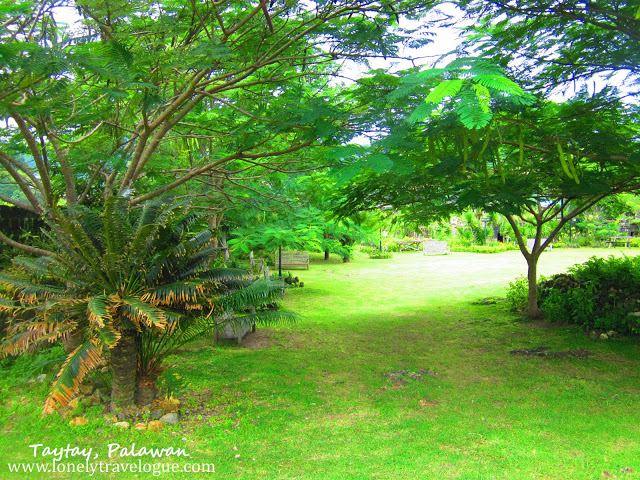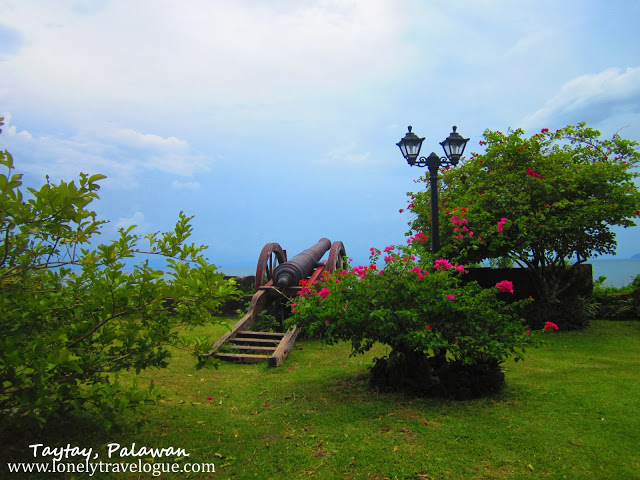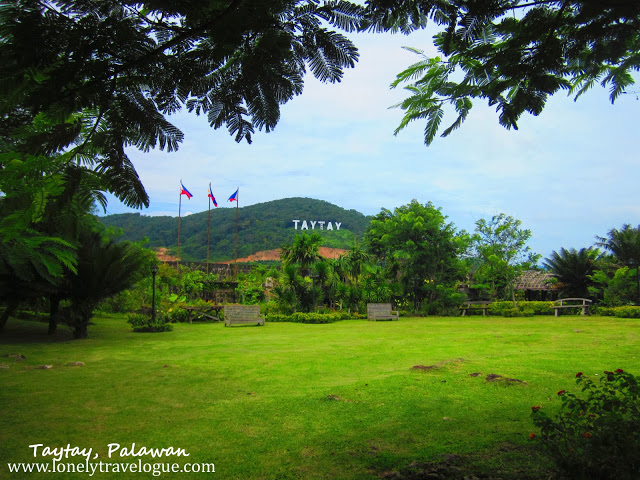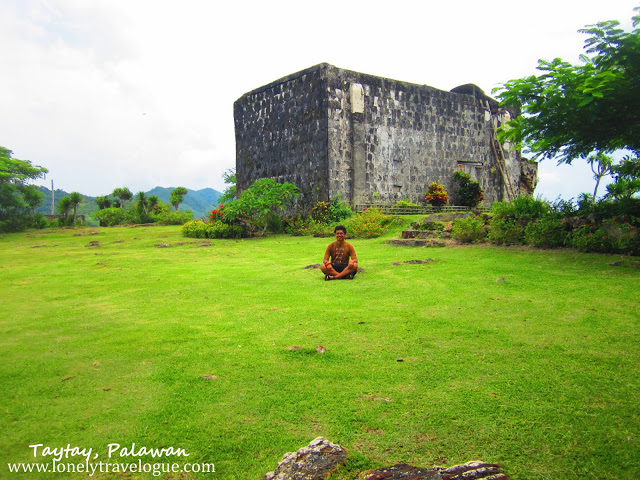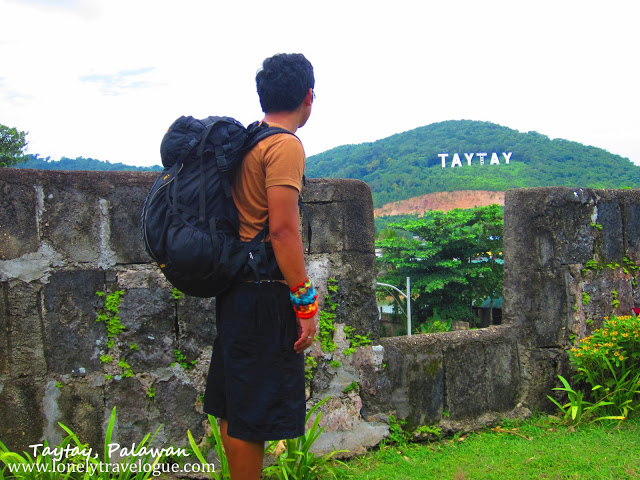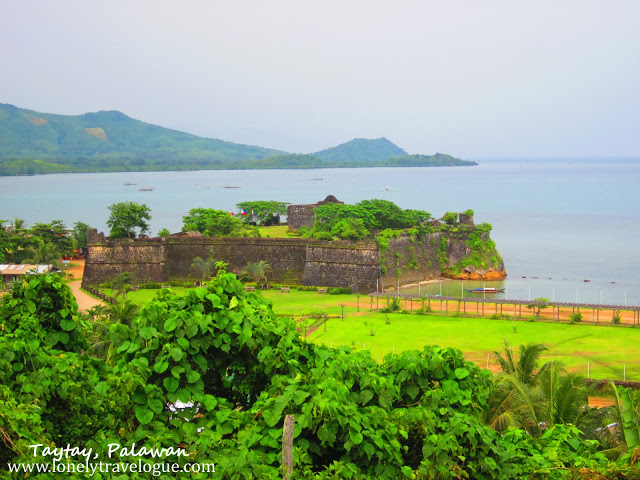 This is part of my Northern Palawan Series 
If this helps you or inspired you please share this in any Social Media platform or comment here if you wish to ask for more =)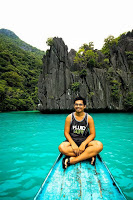 This is the travel blog of Jherson Jaya – banker by profession, adventurer by passion. Everything written here were based on his experiences. The lust of seeing new places thrilled him to explore both the explored and unexplored world. Old and new architecture fanatic; lover of food, both exotic and indulgence; and founds peace in long bus and train rides – that's how he describe his way of traveling. Follow his adventure by liking his Facebook Page LonelyTravelogue and following him on Twitter and Instagram.