AirAsia has flown over 500 million guests to over 130 destinations in just sixteen years, many of which are unique destinations that only AirAsia flies to.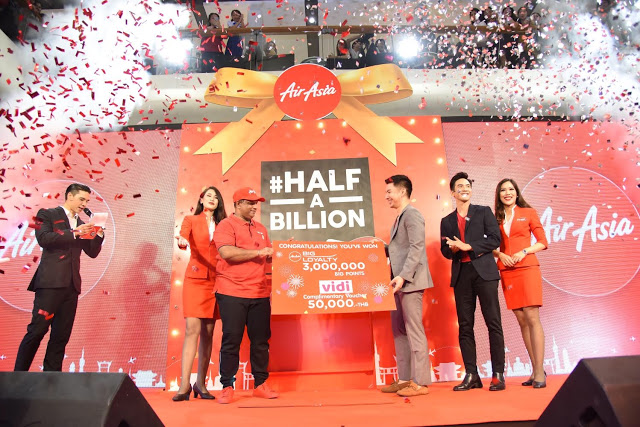 AirAsia Group CEO Tony Fernandes said: "We started in 2001
with just 2 planes and 200 Allstars in Malaysia and carried 200,000 guests.
Today, we have more than 200 planes, over 20,000 Allstars of 50 different
nationalities and half a billion guests, 60% of which were first time flyers.
Half a billion guests is no small feat — it is 7 times the population of
Thailand, 16 times the population of Malaysia and about 80 percent of the
entire Asean population (640 million, 2018). Mr. Fernandes added, "We would like to attribute this
incredible milestone to every single guest who has flown with AirAsia. We are delighted to have been part of the flying
experiences and memories of so many people and communities around the world,
especially Asean, making it a smaller place. We are also proud to
have contributed positively to the region's economy through tourism and job
creation"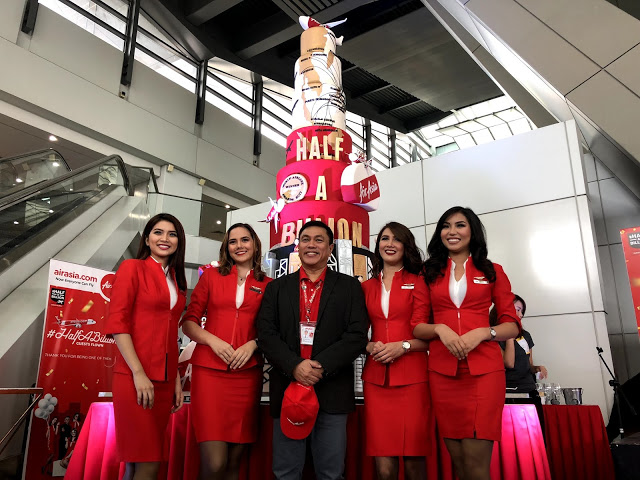 AirAsia takes its #halfabillion
celebration to selected destinations across the region including the
Philippines, on ground and in the air, while guests will be able to view a
personalised video of their journey with AirAsia when they log into halfabillion.airasia.com. Celebration for #halfabillion at
Philippines' NAIA Terminal 3 airport was held today with the unveiling of a
giant cake by AirAsia Philippines CEO Captain Dexter Comendador.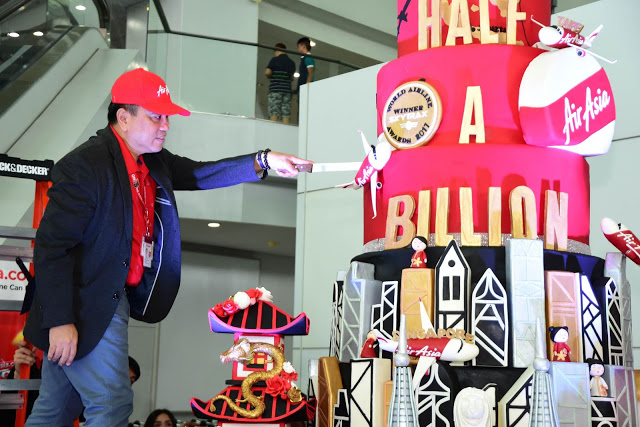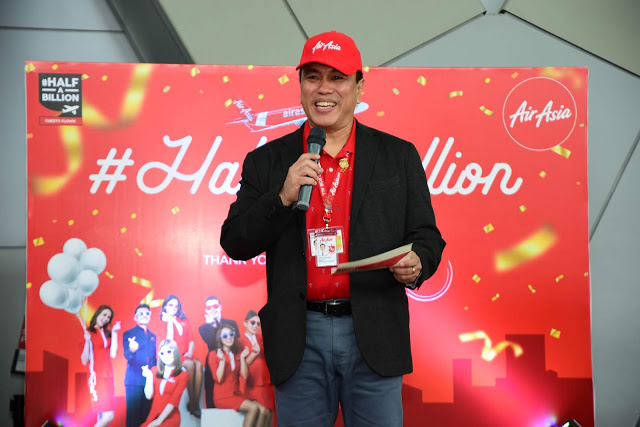 "Half a billion thank you's won't be
enough for the hard work and dedication of the AirAsia team. But, today I'd
like to express our gratitude to the millions of Filipino travelers. 500
million is about 5 times our entire population and we are extremely grateful
for your support. We will always give our best to serve, inspire and enable
every traveler to fly high with us." Comendador said. AirAsia is also offering promo fares
from as low as P950, all-in, now available for booking at airasia.com valid
for travel from 1 September 2018 to 28 May 2019.