Bataan has a vivid place in my memory. As a child we frequented this province to visit some relative and to spend summer vacation with my big family. There are a lot of beaches in this province that attracts people from Central Luzon and Metro Manila. Bataan Peninsula is located at the tip of Manila Bay making it a trash bin of Manila and Cavite. But despite that, Bataan still has that spots where tourist will roll up and dive even for just a weekend.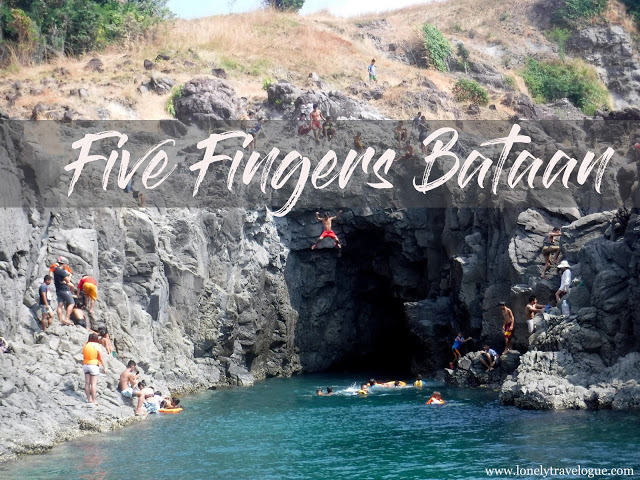 Just last year, social media introduced us to a relatively new attraction in Mariveles, Bataan. Everyone was curious about the trekking, island hopping, beach bumming, sightseeing and cliff diving in what they call the Five Fingers. It doesn't sound a local term for a tourist spot in Tagalog speaking province of Bataan – is it a dope? But maybe because of its name, tourist or weekend warrior from Manila and nearby area got curious and flocked to Mariveles, Bataan to see this new attraction.
Five Fingers was discovered and named by Rustan Jalos Padua, former Safety Engineer of a Petrochemical Plant and a blogger. According to Rustan, he frequented the area when he was a child. He said that even then, he was mesmerized by the allure of the coves and its rock formations.


On November 2016, Rustan revisited the place and fell in love like a child again. When he looked at the area in Google Maps, he saw a finger like imaged of the cove – he then called it "Five Fingers" and the rest is history.


Because it's Five Fingers, let me tell you what you can expect when you join Five Fingers Tour by Bataan Weather Page (BWP).


Mariveles Five Fingers Tour by BWP is the official tour company by the Bataan Weather Page, the magazine page created for the people of Bataan. Bataan Tourism also endorsed Mariveles Five Fingers Tour by BWP who has a complete and professional package to conduct Five Fingers Tours. All of its guide is accredited by the Department of Tourism.

1. Worthwhile Sightseeing En route the Coves and Lagoon


There are countless rock formations dotted around the Five Fingers. Some are inland while some are like unearthen from the sea formed by the crashing waves. Some of these rock formations can only be seen afar while most can be reached via motorized boat and have a perfect picture there.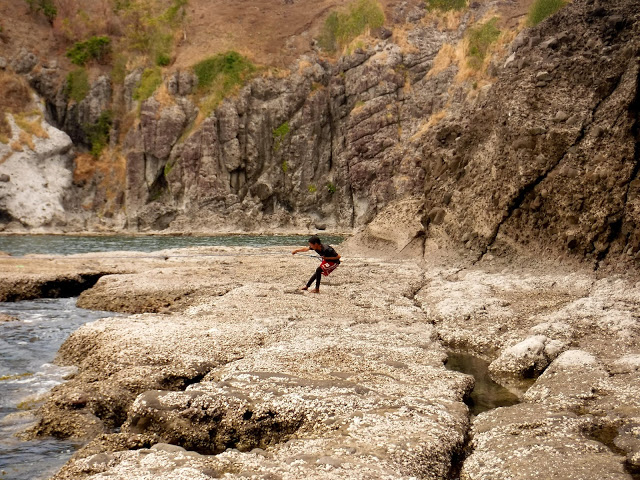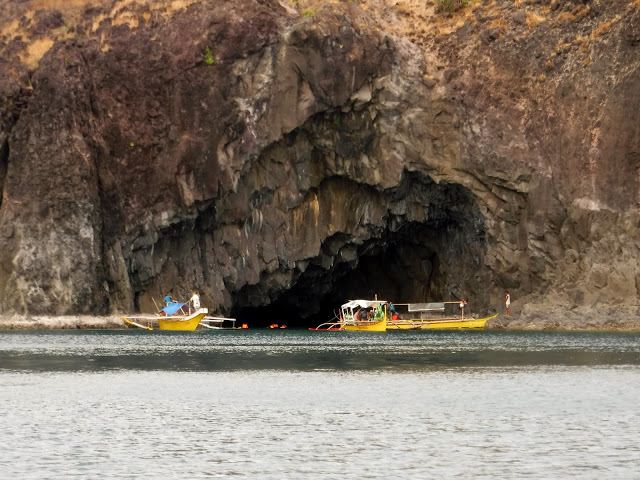 There are also numerous caves you can explore given the time and schedule that you have – some are subject to high tides and low tides.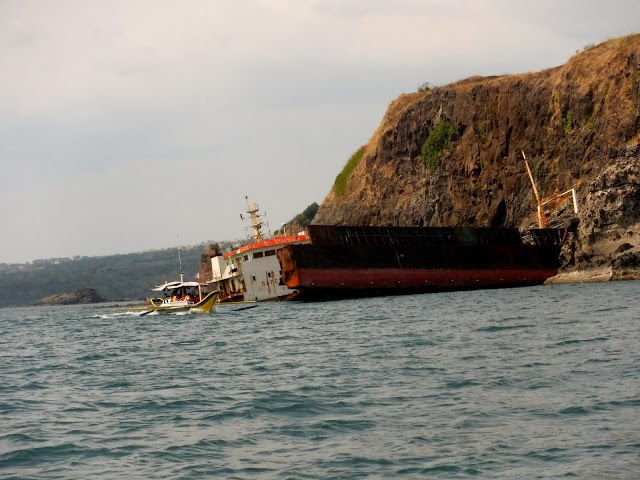 2. Trash all over the Cove
Victims of humanity's frail development, Five Fingers suffers to be the trash bin of Metro Manila and Cavite area. You'll see a lot of trash brought by the current from these areas. You'll see sachet of shampoos, plastics, slippers and other garbage from our household.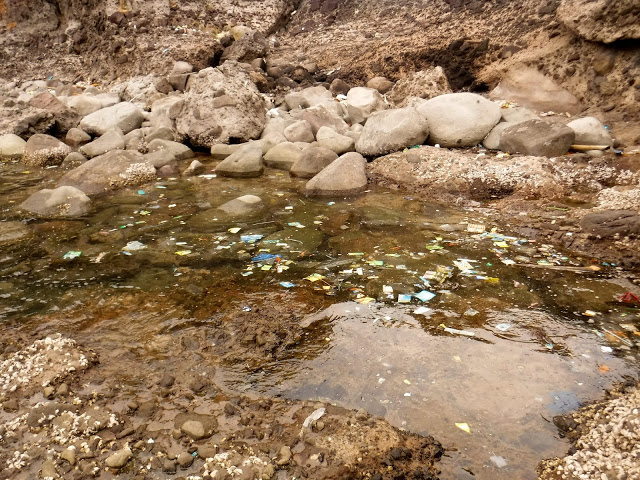 To give back to nature and to minimize the garbages, Mariveles Five Fingers Tour by BWP conducts a regular clean-up drive in the five fingers. I hope all stakeholders will have a chance to be part of this campaign. I remember our experience in one of the resort in Morong, Bataan who also suffers the same with five fingers. We participated in a beach clean-up for a few hours. I hope locals and tourist will be educated of the importance of these activities – after all we owe it to the nature.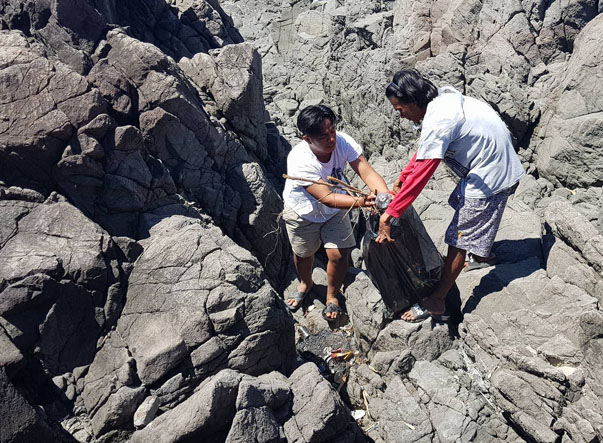 3. Climb Hills, Jump on the Cliff, Sunbathe and Take a lot of Pictures
The activity that welcomed us in Five Fingers is a short but tiring – almost rock – climbing under the heat of the sun. Our guide told us that its a short trek but we did not expect an almost 90 degrees steep rock to climb. We were so exhausted and tired when we reached the hill.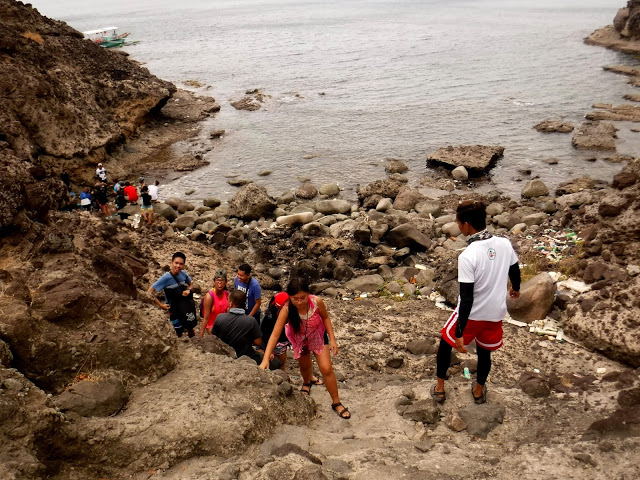 Conchino Point is considered as the thumb finger of Five Fingers. It has a nice view overlooking turquoise water and the blue sea.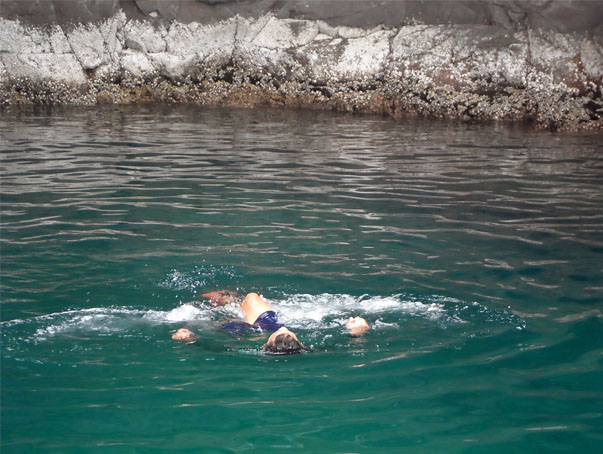 Swimming at Natsu Lagoon | Photo by turistatrails.com In Natsu Lagoon, there is a cliff where folks can jump to the cold water. I did jump numerous times.
The most famous spot in Five Fingers is the 40 feet cliff where people are all jumping their lives. Tinanlakan Lagoon is where people flock and scare the hell of themselves.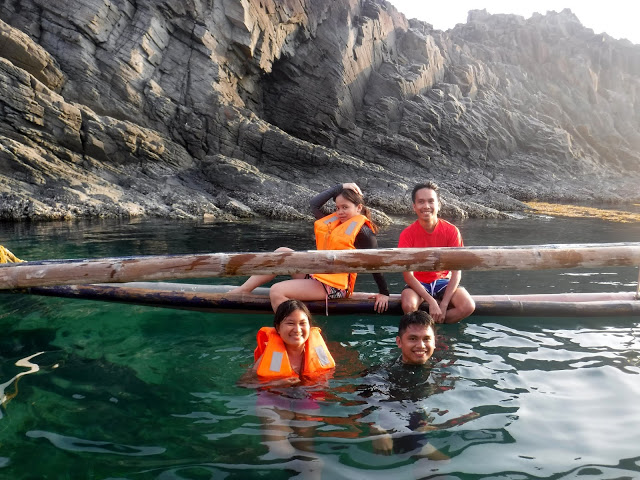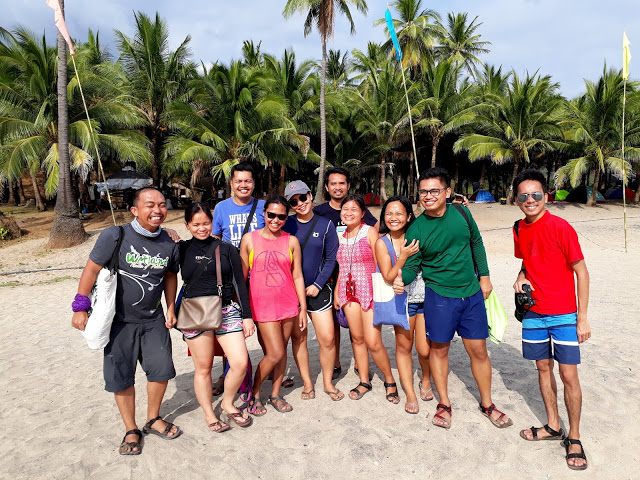 4. Sumptuous Seafood Lunch


Included in the package of Marivels Five Fingers Tour by BWP is a light snack and a sumptuous lunch of seafood!


It wasn't my first time to eat by the sea, but everything is so good when you eat while listening to the waves, laugh with silly comment from your friends, eating with your hand and a bottle of overpriced Coca Cola.
5. Easy way to get to Mariveles Bataan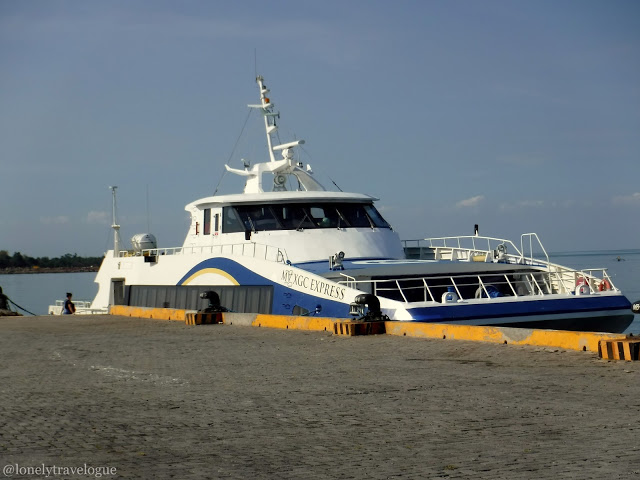 Mariveles Bataan is now easily accessible from Manila through 1Bataan Integrated Transport Services which operates the Mall of Asia – Orion, Bataan Ferry. MOA to Orion is less than an hour. From Orion Bataan, there is a free shuttle going to Mariveles, Bataan the jump off to Five Fingers. Mariveles Five Fingers Tour by BWP
Address: Poblacion, Mariveles Bataan | Contact Number: 0915 248 3726