With their mission to provide the best possible experience and share a little piece of paradise, P&M Final Option Beach Resort knows how to make every vacation work for families and Barkadas. San Juan, La Union has become a tourist hub for many folks driven by its world class waves and superb gastronomic culture. P&M Final Option Beach Resort is a value for money-resort to those looking for a peaceful and memorable vacation.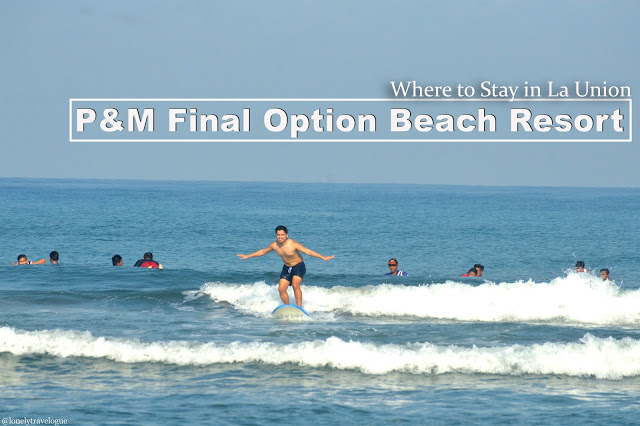 When we arrived in P&M Final Option Beach Resort, we were welcomed by a smile and a glass of refreshing juice. Just perfect for the sunny weather in La Union. What I liked about the reception of the resort is that, the smell is very relaxing and has a nice odor. It smells like a spa.

Rooms
We were then ushered to our room just in front of the pool. P&M Final Option Beach Resort has a lot of room types to offer. From Premium Pool View to a Beach House Nipa Hut, they all have it to suite your type. You may click here to see more room option.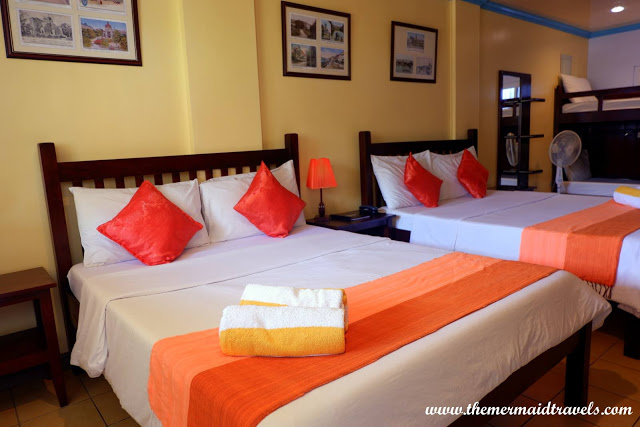 Our room is Premium with Pool View for 6 persons. The room is too big though for six. It has two queen bed and a double deck bed. The queen bed can actually fit 3 folks.The management though allows only up to 7 person in our room type.


Room Amenities
Each rooms is:
fully air conditioned
has a reliable hot and cold shower which is solar powered
has a flat screen TV with Cable which you will barely use
a safety deposit box
intercoms
and most of all, a strong WiFi connection. I actually edited and uploaded my 1st and 2nd say La Union Vlog using the resort's WiFi.
The Resort
You are in San Juan, La Union and there is no way you will not try surfing or at least hit the beach. But if you don't feel like playing with the sand and the waves, you can just chill in the resort, swim, sun bathe and kill time on the spa called Final Touch Spa.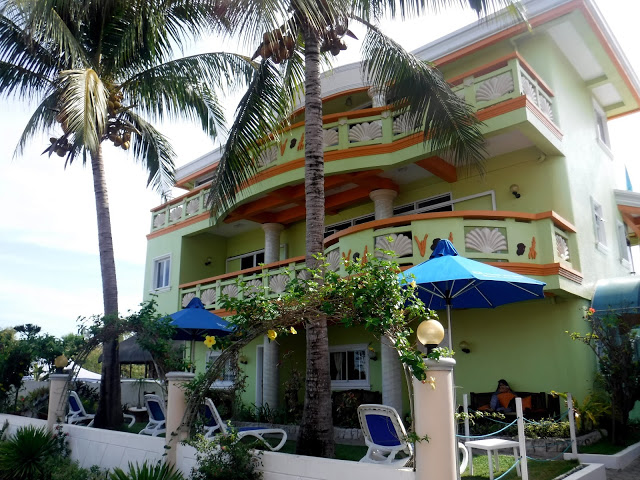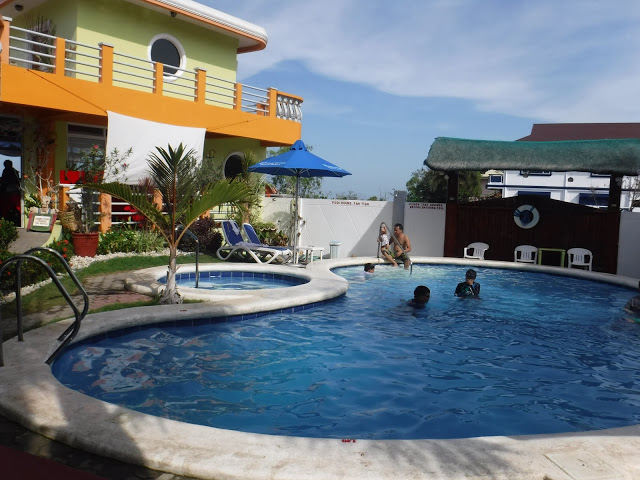 The resort offers surfing lessons. They can arrange everything for your vacation. Just approach the smiling staff and they will do it for you.


German Bistro
P&M Final Option Beach Resort is owned by a German and is operated by his daughter Christine Javier who is very gracious and kind to us. Since the resort is owned by a German they offer something from Germany like cheese, sausage, draft beer, and a lot of cold cuts. They also offer Filipino food.

During Sundays, the resort has a buffet breakfast for its guests. It a meaty heaven breakfast!


In P&M Final Option Beach Resort you get what you pay. If you stay here, you get the best service, pretty good accommodation, beach, and good food. This is a family friendly resort that is worth trusting your travel fund and vacation experience.
How to Go to P&M Final Option Beach Resort
Travel time from Manila (Cubao QC) to San Juan takes around 5 to 6 hours depending what time you leave.
From Cubao, take a bus either with the bus liner PARTAS, VIRON or DOMINION going to Vigan, Laoag in Ilocos or Abra. 500 Php per head. You can rent a Van cost 9,000 to 10,000 Php, which accommodate up to 6 persons.
Tell the driver to drop you in Maya Street after San Juan Public Market. Maya Street is beside Jesus Christ Latter-Day Saints Church.
From the main road, turn left to Maya Street and walk straight. The resort is 4 to 5 minutes walk from the National Highway.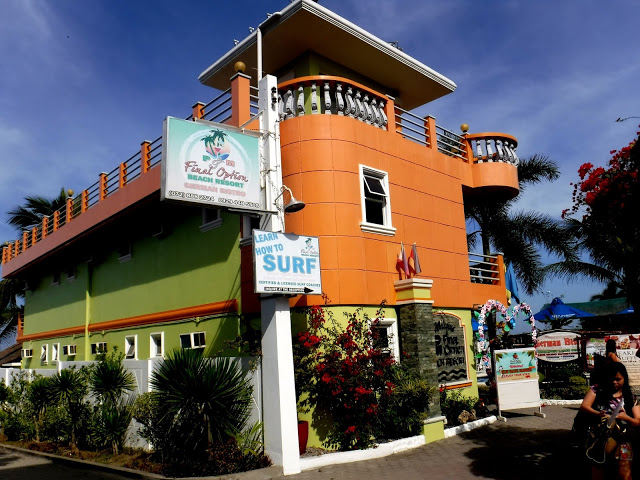 You can watch my Vlog which includes some footage of P&M Final Option Beach Resort:

https://www.youtube.com/embed/4drrPphIMX4?feature=player_embedded