Marinduque is dubbed as the Heart of the Philippines.
Situated between Tayabas Bay to the North and Sibuyan Sea to the South this
province with a shape of a heart is also a religious center in the Philippines.
In this province, they celebrate the Moriones Festival during Holy Week to
commemorate the suffering of Jesus Christ.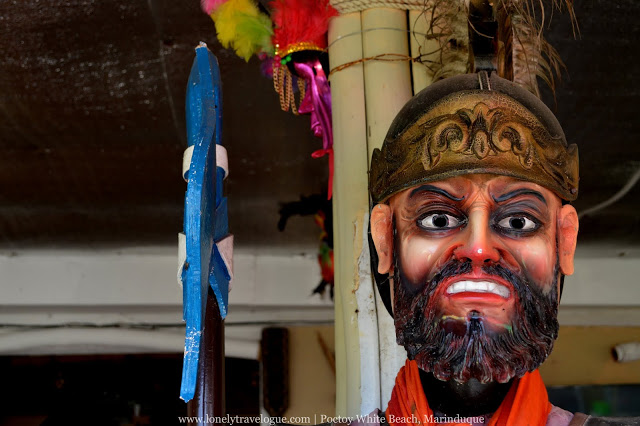 But Marinduque is not just know for that. Marinduque is home
to many beaches that is totally world class and far relaxing than those within
4 hours away from Manila. One of them is Poctoy White Beach in Torrijos Town,
and an hour away from Sta. Cruz.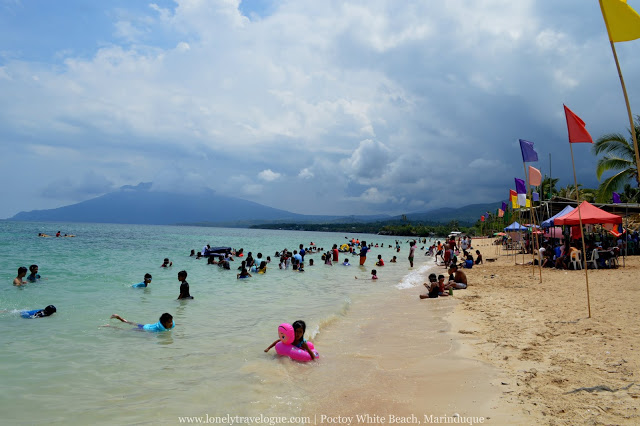 Poctoy Beach has a white sand comparable to Calaguas and
Boracay – it's one of the best in the Marinduque if not in the Philippines. The
one kilometer long fine white sand with Its clear water will surely allure
guest from all over the world.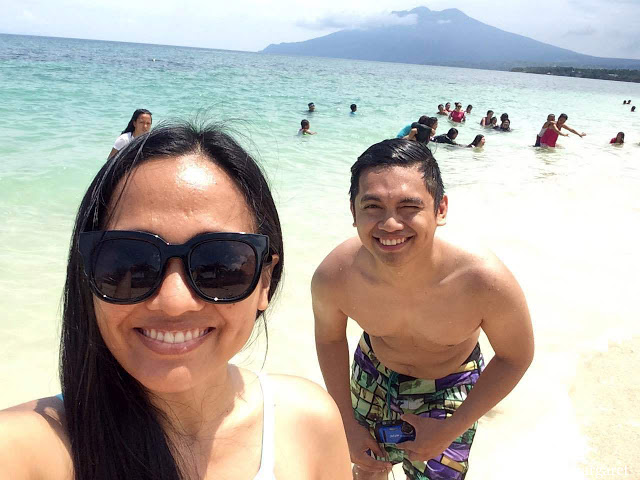 Me and my girlfriend Lana went to Poctoy White Beach not
just for the usual weekend or long weekend – thanks to Philippine Holiday – but
to celebrate our 3rd anniversary. Why not? Three years ago, we traveled North going to Palaui Island for several hours too to say yes to
forever. We wanted Poctoy White Beach because I know that most folks will be
heading to Maniwaya Island in Sta. Cruz. You would want peace and relaxation in
your 3rd anniversary, right? When we reached Poctoy White Beach on our DIY mode, we
quickly searched for accommodation along the beach because we were excited to
dip in the turquoise blue water of the beach. After some rejection because by
the way Poctoy White Beach was also crowded, we were finally accepted by
Rendezvous Beach Resort for a night that cost us Php1400. It's supposed to be
Php2000 per night but because of my charm and haggling skills, we saved Php600.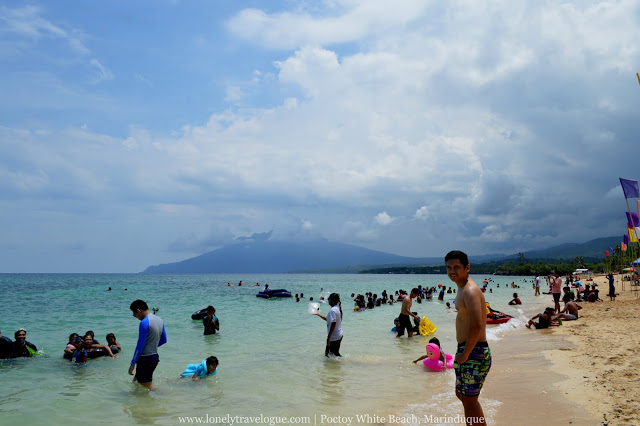 Poctoy White Beach is more charming because of its mighty
backdrop – Mt. Malindig. There were a lot of people when we arrived in Poctoy White
Beach because it was a long weekend. What I noticed though was that most folks
there were local. Many pitch their tent or just their beach umbrella. At night
people were gone and so in the morning. On both ends of the beach are rock formations worthy of a
shot and a selfie. We went to the both ends of the beach and we found it
amazing. I was looking for a spot where I could jump from a cliff but I found
the water too shallow for a daredevil jump.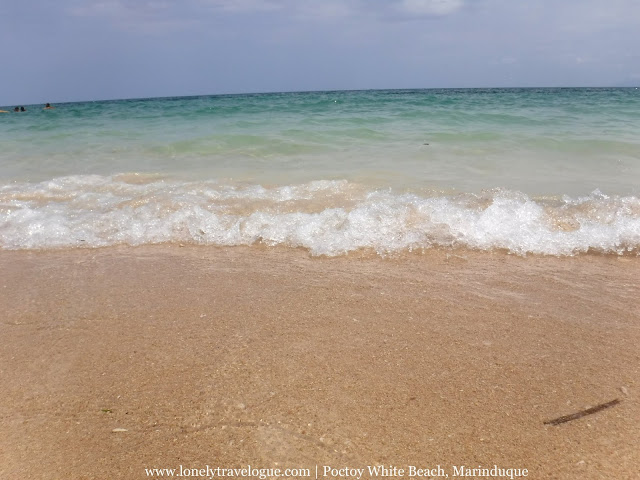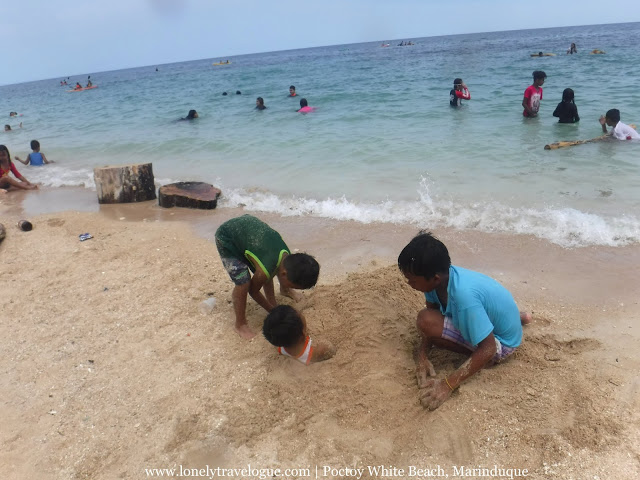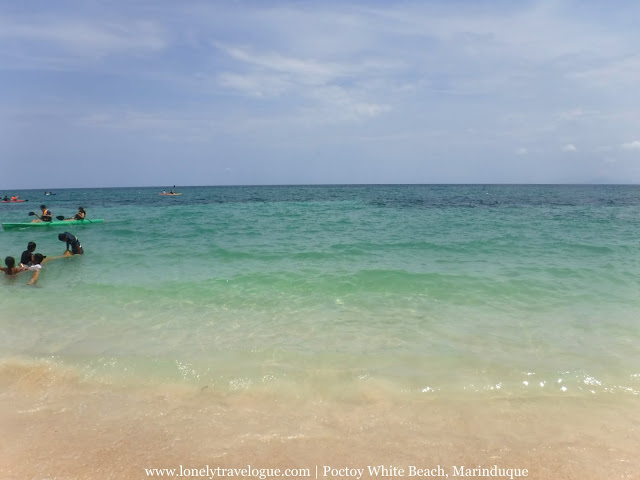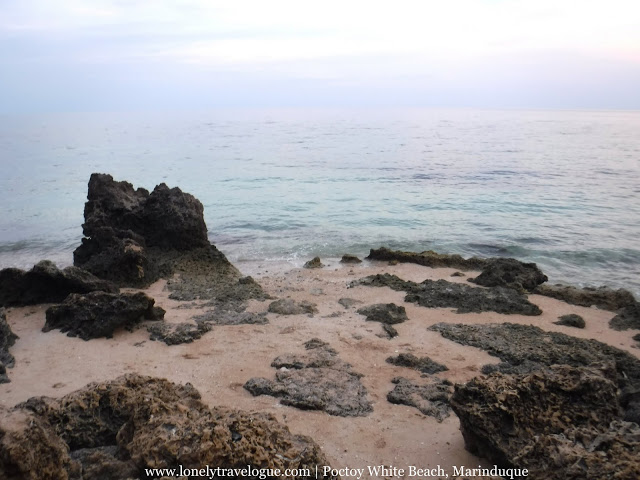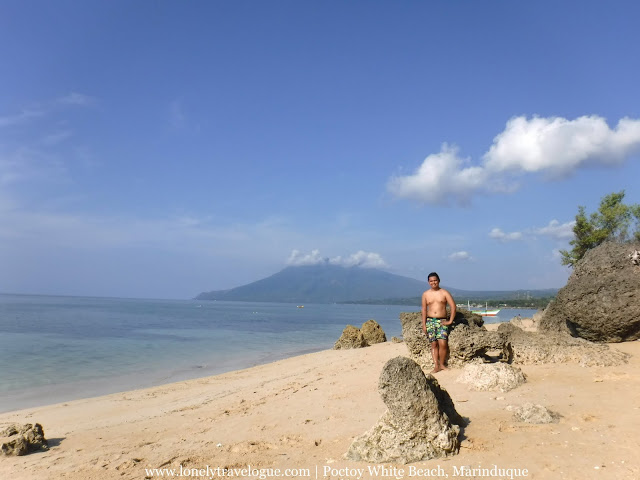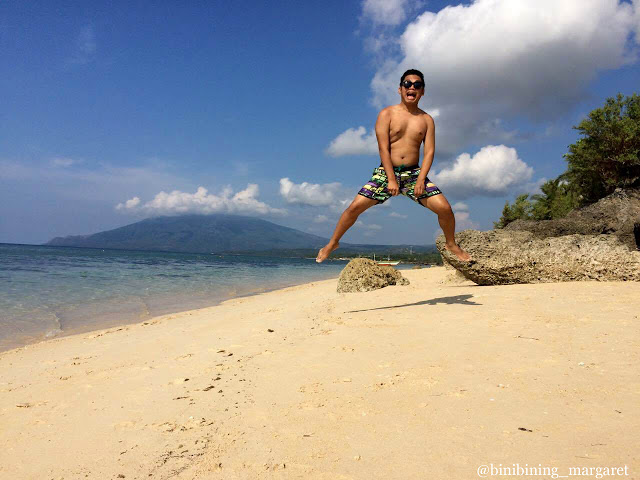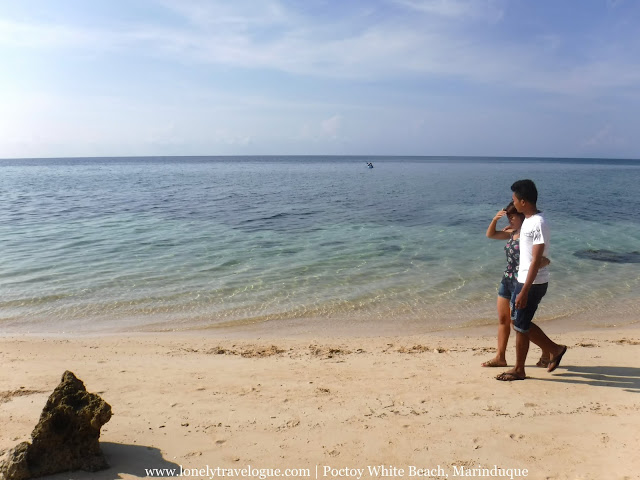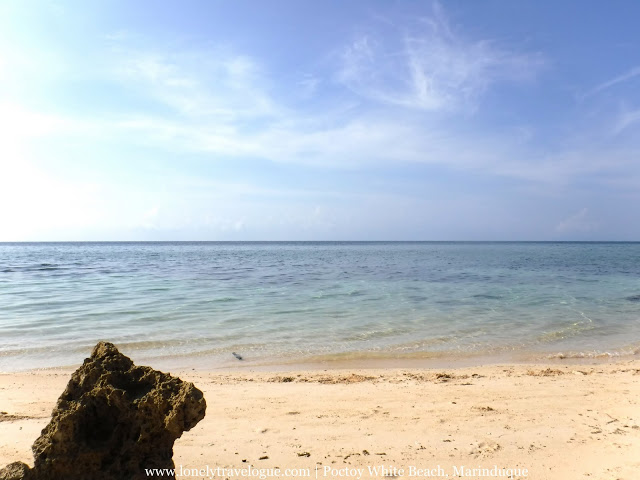 I like the waves during the afternoon because it's perfect
for playing and I like the strong touch of the water on my body. In the
morning, the beach is like a lake where in the water almost not moving. The
view is also and picturesque view too.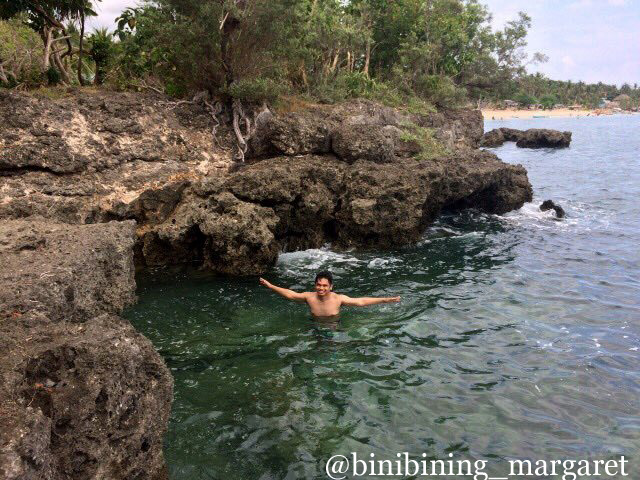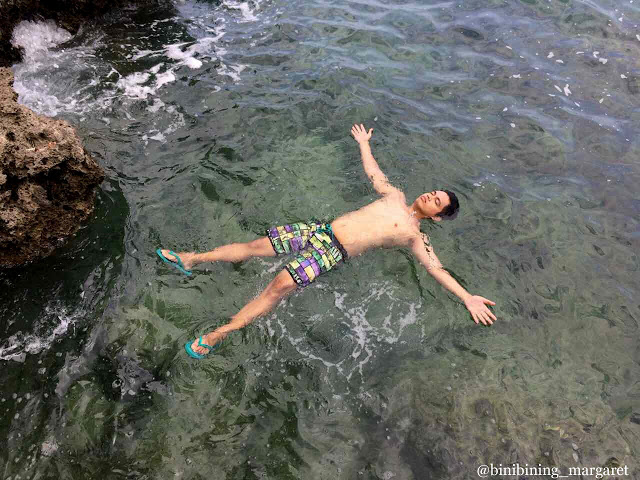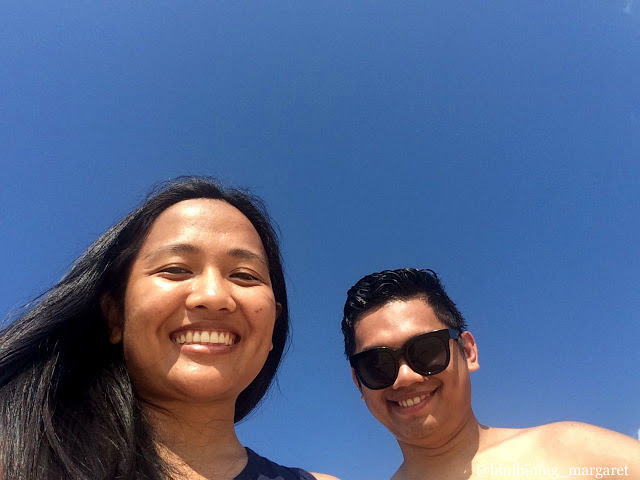 Although it will require too much effort and time to go to
Poctoy White Beach from Manila, for me it's worth the pain because we were able
to relax and enjoy our 3rd anniversary together. It is the beauty of
exploring the unexplored that makes me human rather than going to places with
too much crowd wherein I battle for space and privacy. Watch my short video of Poctoy White Beach 😉 https://www.youtube.com/embed/h58Ku9L-GhY?feature=player_embedded