I did not plan to visit the Black Island when we visited Coron, Palawan last March 2018. I have seen this island though in one of the Facebook page videos that I follow days before our trip. I found the island nice and interesting but since the island is located in the far north of Busuanga Island, I did not bother to research further about the Black Island also known to locals as Malajon Island.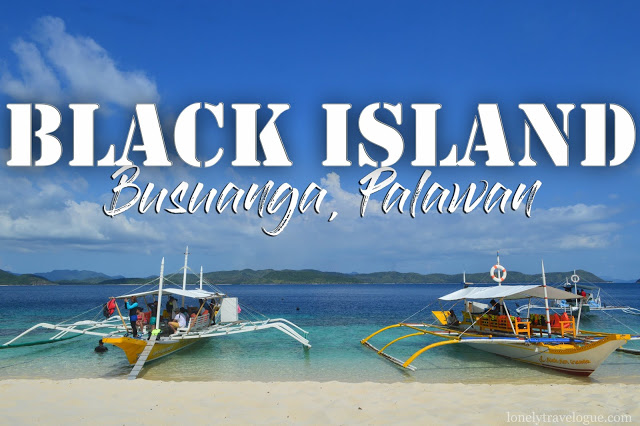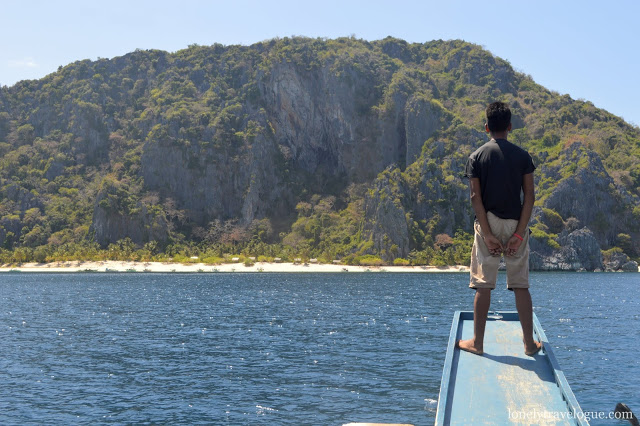 Our trip to Black Island was part of our Calauit Safari Tour. I'll gonna tell you more about that experience soon. This side trip was unexpected and I did not know that we are going to this island until the night of the trip itself.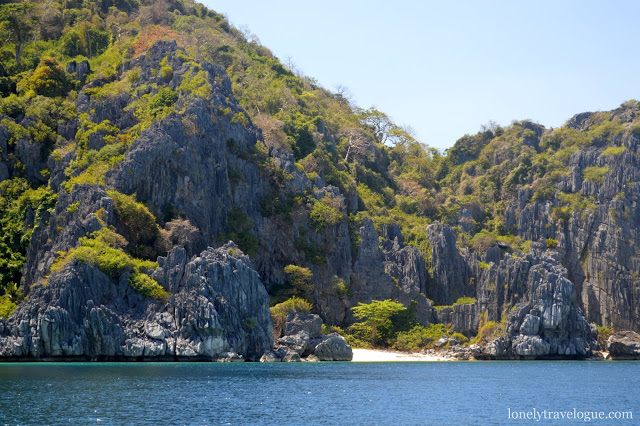 The journey to the Black Island or Malajon Island started after the Calauit Safari Tour. After our lunch in Rio Playa Beach in Busuanga we all jumped into a large boat commissioned to bring tourist to the island.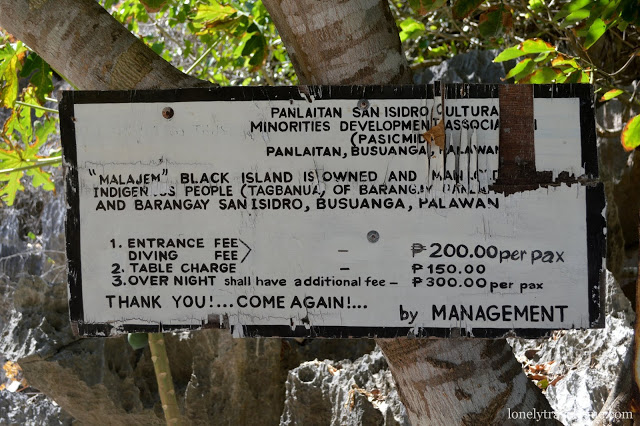 The journey took about an hour in a calm sea and beautiful sceneries of islands, beaches, communities and other boats bringing tourists to and from the islands. There are also local fisher folks waiving at us.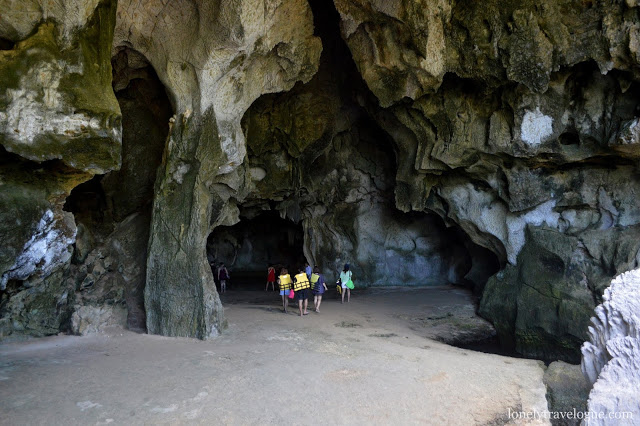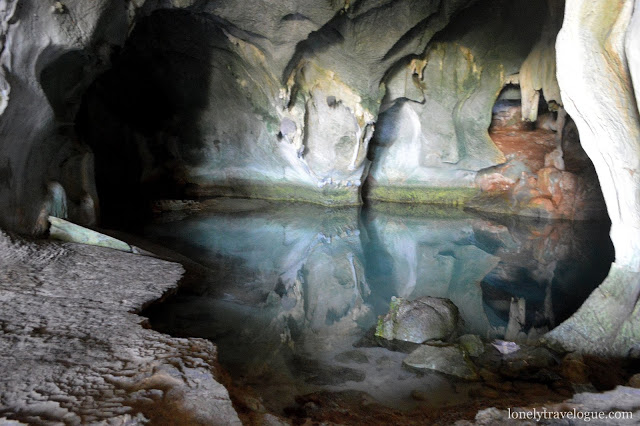 No matter how we are mesmerized by the towering cliffs, white sand and shade to just lay all day at the beach; our guide forced us to walk towards the other side of the island to see the cave where we can also swim inside. The cave has a salt water pool in it but we were not in the mood to swim because of the dark surrounding inside. The water seems clean though 🙂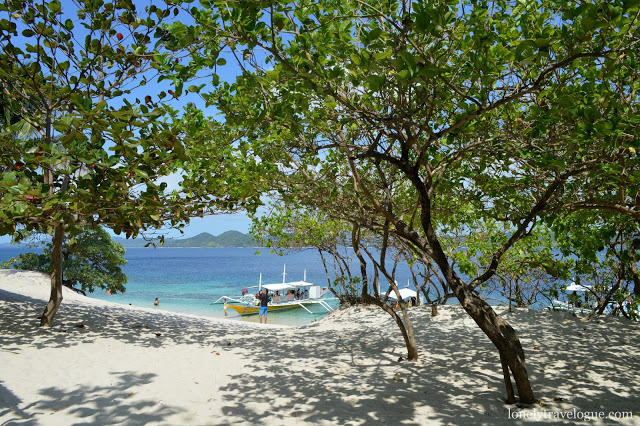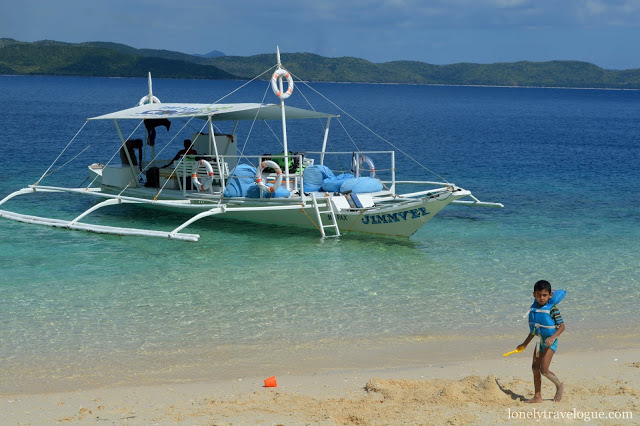 We only had a few hours to spare in this pristine island and we had to make the most out of it. Arguably, Black Island is one of the most pristine island in the Philippines. Its white sand is like a bed where you can lay all day to feel its roughness while listening to the sound of the sea.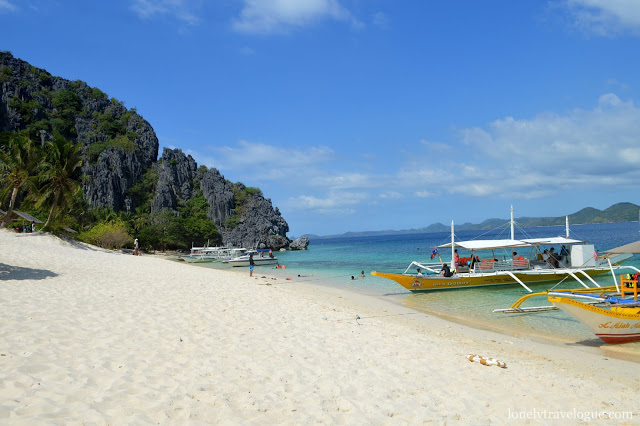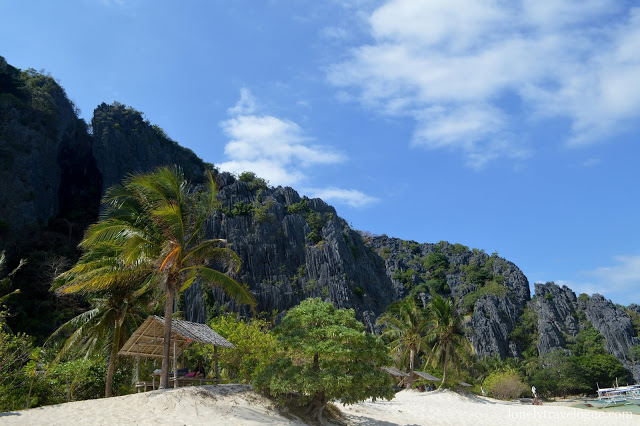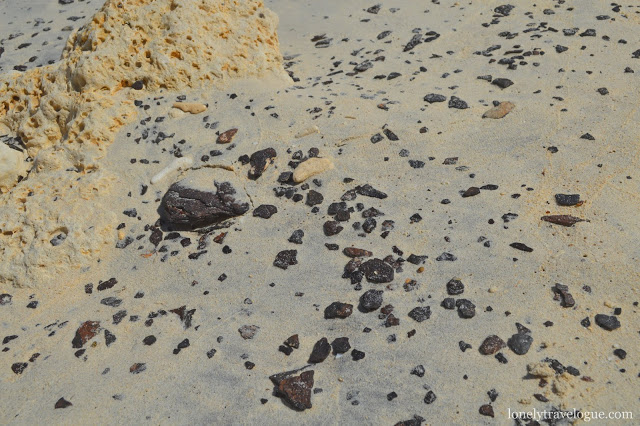 Malajon Island is called Black Island because of the towering black limestones on it. Although the beach has a white sand, there are black stones scattered all over the area that came from the towering limestone.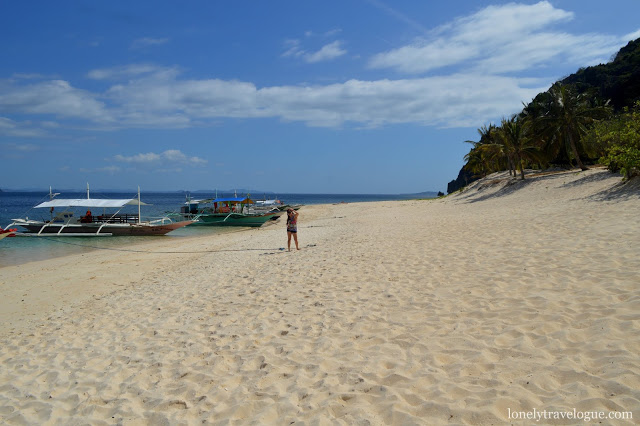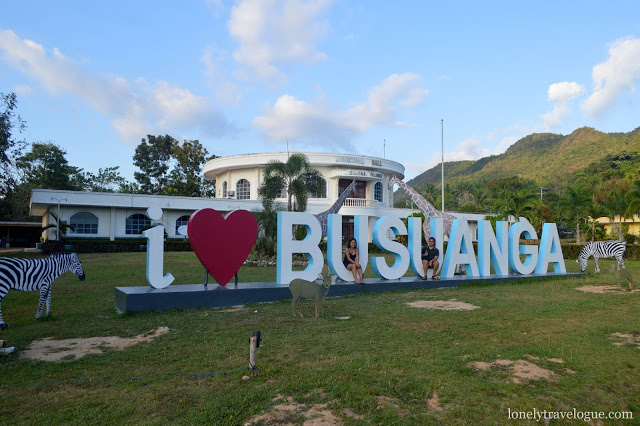 Malajon Island is part of Tagbanwa People Ancestral domain. All the payment in the island goes to these people. For our part, since we were part of the tour I assume that the tour company paid for it already before we arrive.