We were about to get back to the mainland when I asked one of my new found friends if they have something to do after our tour. Since day one, I was dying to see the beaches of Maremegmeg Beach because of what I thought a sandbar connecting a small islet to the mainland. Sir Oliver and Jernemae, the popular author of Precious Hearts Romance wanted to join me when they heard the word sunset and sandbar. When the boat docked, I got a call from the legendary blogger Josiah Sicad of lakas.com.ph. He asked me if I want to join them in together with the Crown Princess of Iligan – Lai of pinaytravelista.com to Maremegmeg Beach also known as Las Cabanas beach Resort. I told him that I'm going there with my two new friends. Yeah… Just in time 😉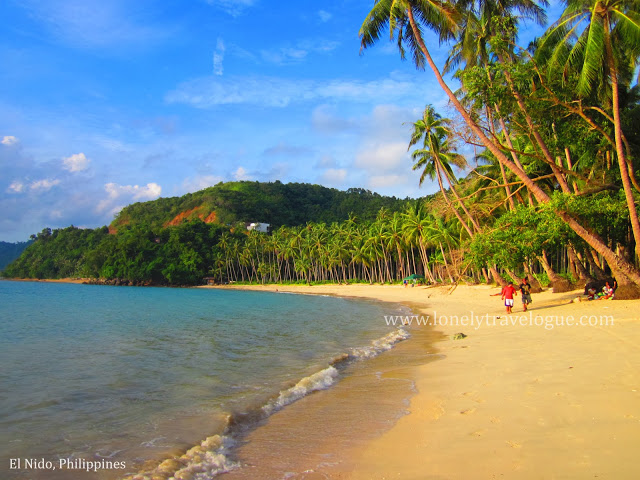 A tricycle in town charged us Php150.00 one way. But I used my skills to haggle and they give in to Php100. When I looked at the map on my smartphone and scaled it, I realized that Maremegmeg beach is 11 kilometers from the town. So I said to myself Php150 is just enough.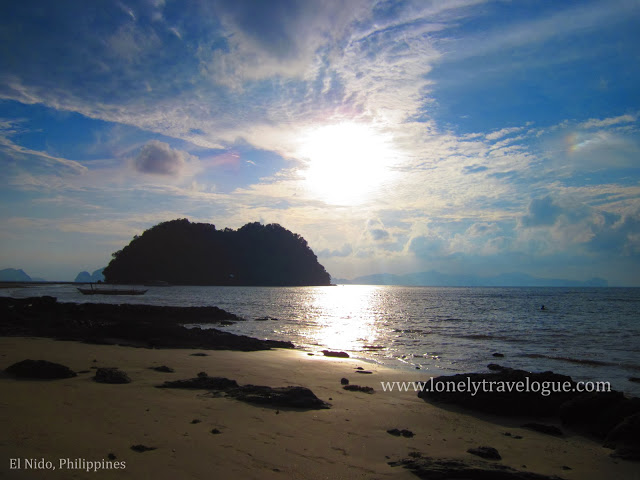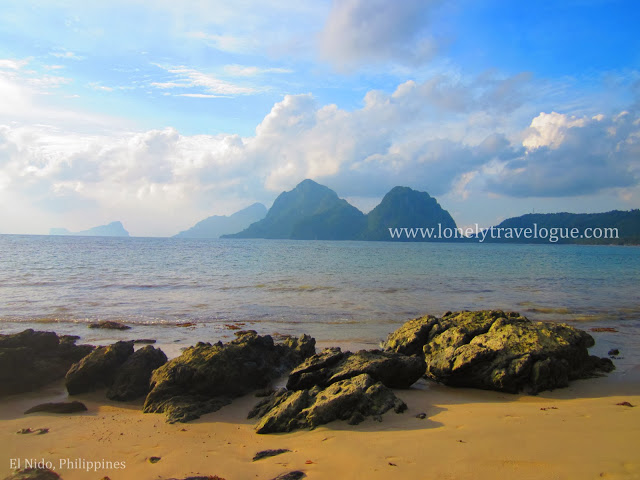 It was the perfect moment to end the El Nido Leg of my Northern Palawan Series. It was the first sunset I've seen since I've set foot on land Palawan. It was not a perfect sunset but it was a perfect moment. The clouds were like cotton blocking the sun as it paved the way to dawn. Nevertheless, its rays and colors made the surrounding a romantic description of the perfect moment.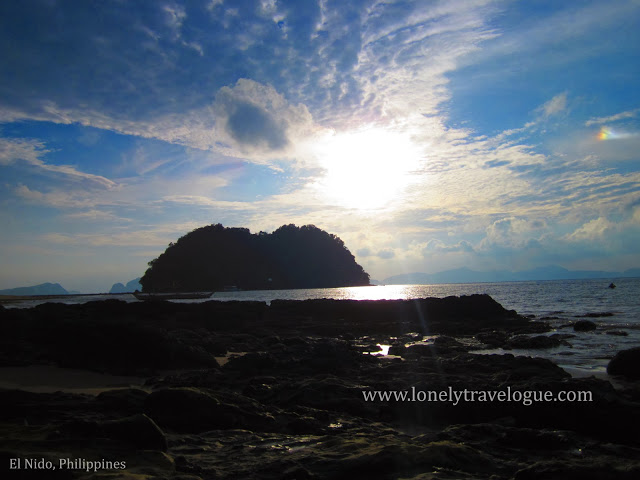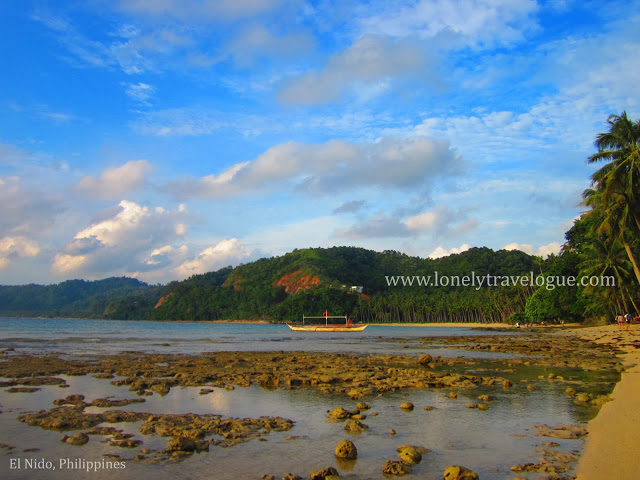 I'm not a photographer but every dawn seems to be the perfect time to press that shutter. Everywhere I look, every spot I saw was perfect for either photo or just thinking of something. Its always worth the time to seat on the sand under a coconut tree and just think of nothing. Maremegmeg can surely offer that aura away from the town proper.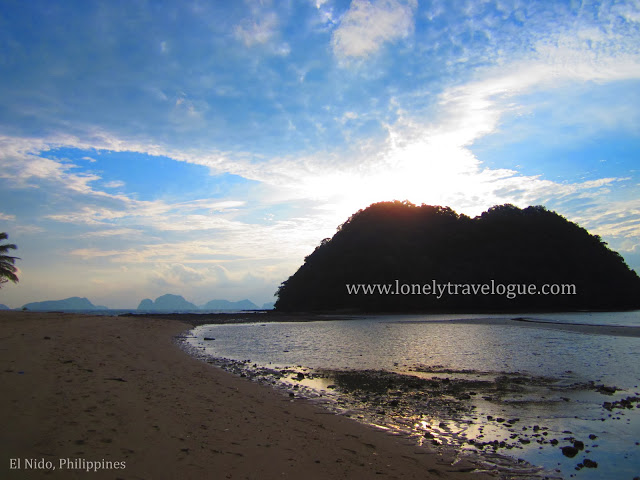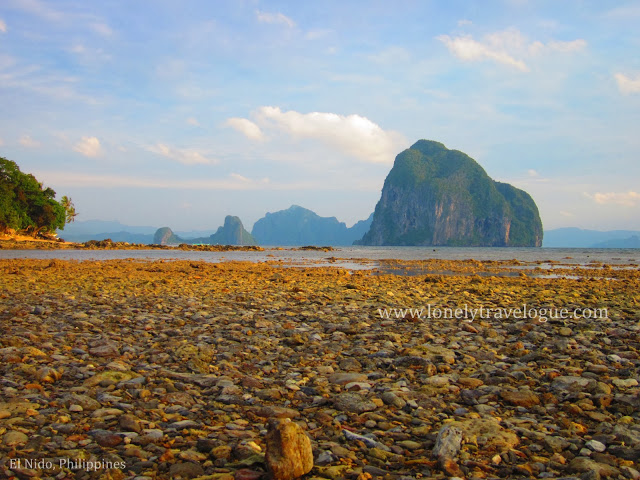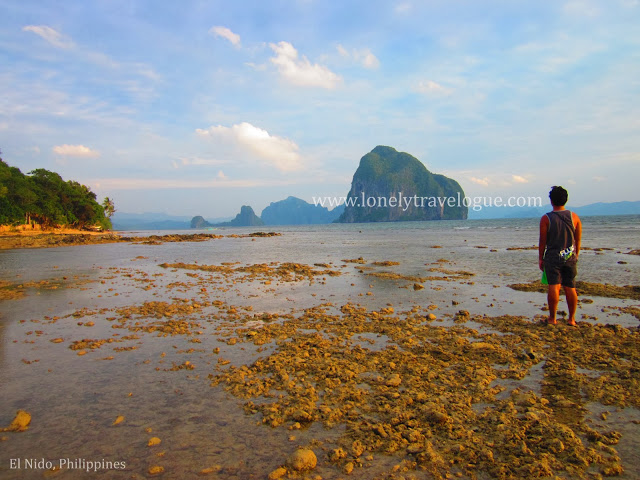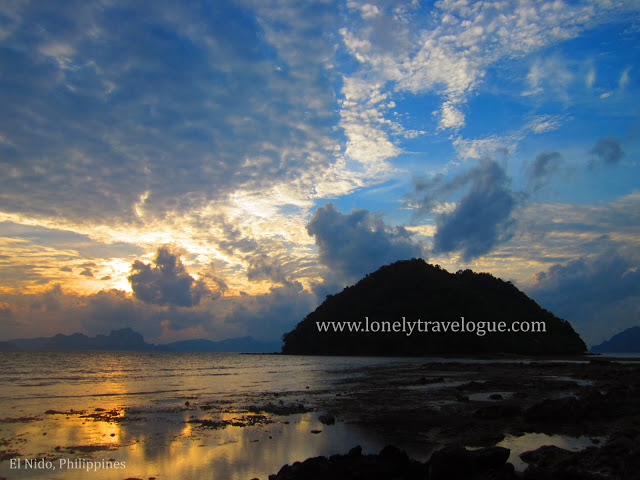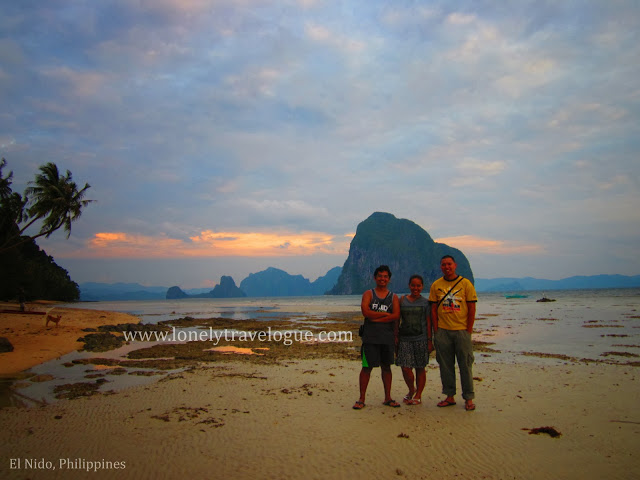 It took longer than expected before Josiah and Lai came. I was excited to meet them like meeting other travel bloggers. We in the circle of at least travel blogging longs to meet the different personalities of our small world. Me as a newbie wants to meet them all in all of my travels. Josiah was like a big time travel blogger based in Palawan. I frequented his blog for to my research about this trip. But it was my friend Pau who always talks about him as the nice guy with deep masculine voice.


Lai greeted me with a big smile. Not knowing her yet, I knew that we will be friends. When I knew that she was the person behind www.pinaytravelista.com, I was kinda ecstatic and told her that I read her blog. The connection grew deep when I realize that she speaks Cebuano (Bisaya) because of her accent. But it was a wrong move when I told her that my family is from Butuan and I can somehow speak and understand the language. I felt that she became excited by that fact that started talking to me in Cebuano (Bisaya). The thing is I can only speak and understand a little. Makasulti makasabot ko pero gamay lang. Is that even a correct statement? Anyway Lai and I get along. As Josiah was talking to Jername about her Precious Hearts books.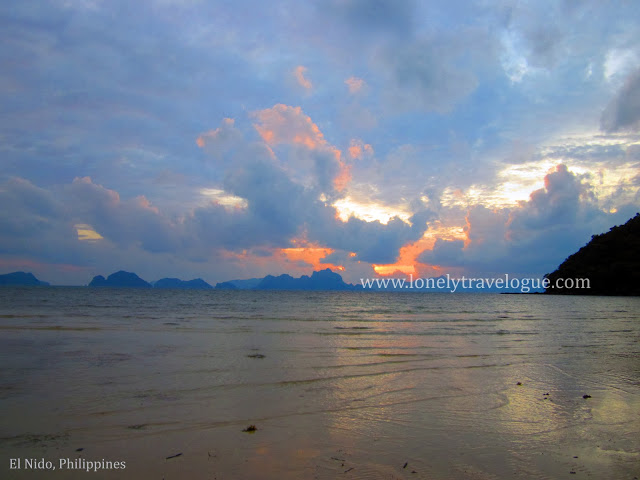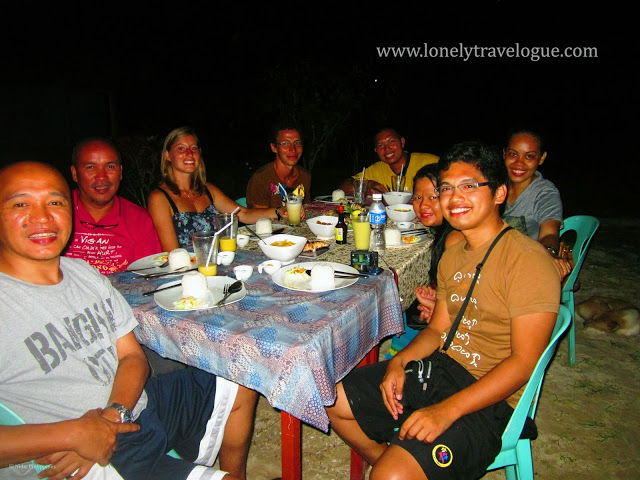 (L-R) Sir Oliver, Sir Ruli, Clemente, Matias, Josiah, Lai, Jernemae and me 😉
After the perfect moment in Maremegmeg Beach, Jernemae invited us for a dinner in a community restaurant at the end of the beach. We first met two French couple whom we met during the tour. We had a sumptuous dinner of Filipino food which was our way of saying thank you to our new friends from France for visiting the Philippines. It was their last night in El Nido and they will fly back to France within two days. Thankfully, they liked the food. Matias liked the chicken curry which is not actually a real Filipino dish. But overall they tagged the experience as the best meal they had throughout their stay in the Philippines. We ended the the night with a kiss of promise that we will see each other again.      
If this helps you or inspired you please share this in any Social Media platform or comment here if you wish to ask for more =)
This is the travel blog of Jherson Jaya – banker by profession, adventurer by passion. Everything written here were based on his experiences. The lust of seeing new places thrilled him to explore both the explored and unexplored world. Old and new architecture fanatic; lover of food, both exotic and indulgence; and founds peace in long bus and train rides – thats how he describe his way of traveling. Follow his adventure by liking his Facebook Page LonelyTravelogue and following him on Twitter and Instagram.