Burma made my 2013 an epic one. It was one of the best travel experience I ever had. So I want to share my detailed itinerary. I am quite OC in terms of the actual time and budget so I can share my experiences accurately. A total of 12 days journey that started in Kuala Lumpur for my connection flight to Yangon via Airasia. I went to Bago before heading North to Bagan. I spent my New Year's Eve in Mandalay with my new friends. Then I went further North to Hsipaw to see the amazingGokteik Bridge. I went back to Mandalay and toured the city solo up to Inwaa. I ended the trip with a massage and nice street food in Bangkok before heading back to Manila. A total of 10 days in Burma or Myanmar and one day in Bangkok Thailand.
I recommend that you read first my Experience Burma post (My travel guide) before you read this 😉



Day 0 – Manila to Kuala Lumpur
6:00PM – Check – In

Travel Tax – Php1,620.00
Terminal Fee – Php550.00
This time I was surprised that the lady immigration officer was smiling at me. Keep it up 😉

8:55PM – Departure
Total Expenses: Php2,170.00
Day 1 – Kuala Lumpur to Yangon
12:55AM – Arrived at Yangon International Airport
3:00AM – Ate at MarryBrown RM14.10
4:00AM – Checked In

Did the self tag to avoid the queue

6:55AM – Departure for Yangon via Airasia
8:00AM – Arrived at Yangon

(+6:30) yangon is 1.5 hours late as to Philippines timezone

8:30AM – Breakfast at the restaurant in front of the Airport

Fried Rice and Beef K1500
Water K500

9:00AM – Walked to the Highway to catch the bus downtown.

Taxi to the downtown cost K7000 or $7.00
Turn right when you get out of the airport. Walk for about ten minutes until you see the main highway. Cross the street and take the bus.

9:20AM – Took the bus bound to Sule Pagoda K200k

Buses are numbered but in Burmese Character. Ask someone for the bus that will go to the downtown. Though talking to the locals is hard, just try they are nice 😉

10:30AM – Arrived in Sule Pagoda
11:00AM – Checked in at Mahabandoola Guesthouse

K12,000 Double Bed (shared with Ian so i paid K6,000)

1:00PM – Walked around the City

Downtown (Bought Juice 200k)
City Hall
Train Station (Bought coke 600k)
Scott Market (Bought Longyi 5,000k)

9:00PM – Dinner at side street along Mahabandoola Rd.

Burmese Soup and Fried Rice (1,000k)
Total Expenses: RM14.10 and K15,000.00
Day 2 – Yangon
8:00AM – Breakfast

Coffee, Bread and Rice K1,000

9:00AM – Bought the Ticket for the Circular Train K1,300
Note: Preparing dollar is a must in Burma because most attraction are cheaper when paid in dollars)
9:15AM – Scott Market

Ian bought a Longyi
1 Liter Water (150k)

10:15AM – Circular Train (3 hours)
Note: Catching the earlier schedule of the train is much better as the daily activities of the locals starts early.
1:15PM – Lunch K1,700

Bought a ticket for Bagan at the bus ticketing office in front of the train station K15,000

2:00PM – Walked around downtown/Food Trip

Yogurt Ice Cream K600
Corn K450

4:00PM – Bus to Shwedagon Pagoda K100

Taxi would cost K2000 fixed price so we took the bus
Just ask somebody for the bus going there.

5:00PM – Arrived in Shwedagon

Entrance Fee (Dollar: 8.00; Kyat: 8,500) Paid in Dollars
Give Money to the Beggar (200k)

7:30PM – Went out of Shwedagon Pagoda

We enjoyed free wifi inside the Pagoda 😉
Snack K800
Shared Taxi to Mahabandoola (K2,000 split into 4; K500) we found locals going there as well.

8:30PM – Dinner along Mahabandoola

Rice and Lobster K1,350
Fruits K1,000
Yogurt K700
Hotel K6000
Total Expenses: K24,850 and $8.00 (Shwedagon Entrance)
Day 3 – Yangon and Bago
5:00AM – Prepare

We walked from Mahabandoola to the train station. A little bit far but good enough for a morning walk.

6:00AM – Train to Bago $2.00

The train station does not accept Kyat payment for foreigners. You also have to present your passport or an ID at least.
Bought some snack at train station K850

8:00AM – Arrived in Bago
Note: We met a friend on the train who is also heading to Bago. He toured us in Bago and joined him in a school ceremony. He treated us for breakfast.
9:00AM – Attend a Teacher Worship Ceremony
10:45AM – Toured Bago

Tuktuk K225
Aung Zaw Oo Pagoda (tallest pagoda in the world)
Bought Dried Chili in the Market K400
Snack Yogurt and street foods K1,150
12:45NN – Truck to Yangon K1,500

4:00PM – Lunch K3,000

Bought Post Cards K2000 (20 pcs)

4:45PM – Taxi to Bus Ticketing Office K2,000
5:00PM – Departed for the bus station (An hour away from downtown)
7:00PM – Departed for Bagan
Total Expenses: K11,125.00 and $2.00 (Train fare)Day 4 – Bagan
4:00AM – Arrived at Bagan Bus Station in Nyang U

Horse cart/Bicycle Drivers will flock on the door of the bus. They will offer hotel accommodations.
I hired one believing that he has a $10 guesthouse for me. But we ended up looking for a guesthouse in the cold morning.

5:00AM – Found a Guesthouse in Nyang U. Pann Cherry Guest House.

They still do not have available rooms when I arrive but I said that if somebody checks out at around 11AM or earlier I would get that room. And they say there will be at 10AM so I reserved it.
I got a jackpot! The single room with shared toilet cost only $8.00 0r K8,000.

5:30AM – Sunrise.

I hired the bicycle driver for the sunrise.
The driver was charging me like K10,000 for the guesthouse search and another K10,000 for the sunrise. I said I will only pay K15,000 for the two. And he agreed.

8:00AM – Breakfast with new friends

I met two Malaysians during the Sunrise watching and they offered me to join them in the horse cart tour.
Ate rice K1,700

9:00AM – Began the Horse Cart Tour K10,000

Foreign Tourist are suppose to pay the $15 Archaeological Fee in Bagan. But our horse cart driver told us that we can visit sites that do not requires this ticket. Cons: You cannot visit all the temples.
We visited like 12 Pagodas

Shwe Zigon Zedi – Sunrise
Chi Bae Wei
Hillominto Guphaya-Yi – We didn't enter because they require a ticket.
Upatheit
Khay-Min-Cha
I forgot this one where in I had my Epic Bagan Selfie
Shwe-San-Daw Paya
Anvara Temple
Maha Bodi Pagoda
Budhaya
Shwe Gy Gyi
Sunset Pagoda – I didnt got the name

Lunch (Burmese Buffet) K3,500
Water K400
Coconut K1,000
Tenaka Souvenir K2,500
Painting K2,500

6:00PM – Arrived at the Guesthouse

Bought ticket for Mandalay K7,500

8:00PM – Dinner with my new friends K1,900

Paid the first night in the Guesthouse K8,000
Total Expenses: K54,000
Day 5 – Bagan
8:00AM – Breakfast K1,200
9:00AM – Bike Around Bagan K1,500

Min – Myawyaza
Taungni Village/Nattan Monastery
Thanabar Gate (Old Bagan)
Myinkaha Village
Shwe-San-Daw Paya
Dhamma-yan-y Temple
Sulami-ni Pahto
Pya-thada Temple

Coconut K1000
Water K400
Banana K200
Corn K200

6:00PM – Arrived in the Hotel
8:00PM – Dinner

A Little Bit of Bagan K4200
Total Expenses: K16,700 Day 6 – Bagan to Mandalay
8:00AM – Bus to Mandalay

Lunch K800 (I forgot to bring breakfast)

1:00PM – Arrived in Mandalay

Waited for my friend to arrive

2:00PM – Check in at Aung Myint Mo Hotel K20,000
4:00PM – U-Bein Bridge – Last Sunset of 2013 😉

Hail a taxi or motorcycle in the major streets. No public transportation to U-Bein Bridge. They are charging us K2000 each but we haggled to K1000
Transportation K1000
Snack K2000

6:00PM – Back to the Hotel

We hitchhike into a truck when we went back to the hotel

7:ooPM – New Years Dinner with New Friends K3,900
9:00PM – Checked the train for Hsipaw

Went to the train station K4000
Bought socks K1000

10:00PM – Chat with my new friend Clover from China
Total Expenses: K32,700


Day 7 – Mandalay to Hsipaw
3:00AM – Woke up and prepare

Travel to the train station via a motorcycle K2000

3:30AM – Bought train Ticket

I wanted to buy the upper class for $9.00 but it was sold out. I bought the $4.00 instead. Wooden chairs and not reclining.

4:00AM – Train Departure

12 hours travel
Lunch/Snack K1000
By 12NN we crossed the famous Gokteik Bridge

4:00PM – Arrived at Hsipaw

Check-In at Yee Shin Guesthouse K7000

5:00PM – Walked around the town
7:00PM – Dinner at Shan Restaurant with my the newly friends K4000
Total Expenses: K14,000 and $4.00 (Train Fare) Day 8 – Hsipaw
8:00AM – Breakfast – Free
9:00AM – Bike around Hsipaw K2000

Shan Palace
Little Bagan
Teak Monastery
Villages
Sunset Hill
Snack K1000

4:00PM – Coffee at Black Coffee K2000

Send Postcards K6500 (K500 each)

7:00PM – Dinner and Myanmar Beer K3500 and K2000
Total Expenses: K24,000 Day 9 – Hsipaw – Mandalay
8:00AM – Breakfast – Free

Send Additional Postcards K2000

9:30AM – Proceed to the Bus station
10:00AM – Departure K6000

Lunch and Snack K500 and K300

5:00PM – Arrived in Mandalay

Motorcycle to AD1 Hotel K3000

6:00PM – Checked-In at AD1 Hotel (Booked through Agoda)
7:00PM – Dinner K1500
Total Expenses: K13,300 Day 10 – Mandalay
3:30AM – Start the tour via Motorcycle – K15000

I started the tour early to catch the ritual in Mahamuni Image Pagoda.
Sunrise at Mandalay Hill or Sutaung Pyai

Coffee and Water K850
Paid Extra K1000 to the motorcycle so that I will not climb the Hill by foot.
K200 motorcycle pass
K1000 Camera Fee

Shwenandaw Pagoda or the Golden Pagoda

Had to pay K10,000 for the Mandalay Archaeological Ticket. Good for all the temples and monastery in Mandalay

Maha Atulawaiyan (Atumash Kyaungdawgyi) Requires the Ticket
Nannyaebouthat Pagoda
Mandalay Royal Palace Requires the Ticket
Inwwa. I'm not sure if they require the ticket because when I was showing it they didn't checked it.
Note: Inwwa is another ancient city located outside of Mandalay. To get there you need to hire a taxi or motorcycle. There are a lot of unpopular but nice temples and Pagoda there. To get there you need also to take the boat for K800 (two way) and hire a horse cart for K6000 (I manage to get mine at K4000). Its like a little Bagan tour. I recommend that you visit this ancient city.
Yadana Hsemee Pagoda
Bagaya Monastery (Teak Monastery)
Watch Tower
Mahar Aung Mye BonSan Monastery (Brick Monastery)

2:00PM – Back in the hotel

Rest/Sleep
Paid the Airport Transfer for the next day K4000

4:00PM – Walking Tour and Souvenir Search

Dinner K1800
Snack K300
Motorbike K1000
Souvenirs – I spend all my remaining Kyat 😉

7:00PM – Night Market and Night Snack with my friend from Australia (Indian Rotti)
Total Expenses: K62,600


Day 11 – Mandalay to Bangkok
8:00AM – Breakfast
9:30AM – Travel to the Airport
10:30AM – Arrived in the Airport
12:50NN – Departed for Bangkok
3:00PM – Arrived in Bangkok

Immigration
Exchange USD to Baht (?)
Lunch/Snack 60B

4:20PM – Travel to the city via Train 20B
5:30PM – Arrived in Hua Lumpong Station

Bus to Kao San Road 7B
Motorcycle to Green Guesthouse 40B

7:00PM – Checked-Inn at Green Guesthouse (Booked Via Agoda)

Paid for airport transfer 150B

8:00PM – Walked Around Kao San Road/Dinner

Dinner at McDonald 145B
Massage 230B
Street Food 100B
Presents/Souvenirs 1325B
Total Expenses: 2,077B


Day 12 – Bangkok to Manila
3:30AM – Prepare

Bought some breakfast at 7-11 57B

5:00AM – Travel to the Airport
6:00AM – Arrived in the Airport
8:00AM – Checked-Inn
9:30AM – Departure
3:00PM Arrived in Manila (Yehey)
Total Expenses: 57B PRE-TRAVEL EXPENSES (Airfare, Hotel and Visa) Airfare Manila -KL – Php1,700.00 Airfare KL – Yangon – Php11.08 (AirAsia Glitch) Airfare Mandalay – Bangkok – Php17.16 (AirAsia Glitch) Airfare Bangkok – Manila – Php2,613.00 Mandalay Hotel AD1 Hotel (Via Agoda) – Php2,862.21 Bangkok Hotel Green House Hostel (Via Agoda) – Php800.00 Visa Fee $20.00 (Php880)
TOTAL – Php8,003.45 PRE-DEPARTURE EXPENSES: Travel Tax – Php1,620 Terminal Fee – Php550
TOTAL – Php2,170.00
TOTAL EXPENSES in KL (LCCT):
RM – 14.28 (Php200.00)
TOTAL EXPENSES in BURMA: USDollars – $14.00 (Php616.00) Burmese Kyat – K274,275.00 (Php12,068.10)
TOTAL – Php12,684.10

TOTAL EXPENSES in THAILAND:
Thai Baht – B2,134.00 (Php3,094.30)
Conversion Guide:
Dollar 1 = Php44.00
RM 1 = Php14.00
Baht 1= Php1.45
Kyat 1= Php0.044

GRAND TOTAL: PHP25,603.25
More Analysis of Expenses
Summary of Expenses (Burma to Bangkok)
Food – Php3,327.00
Transportation – Php3,442.15
Attractions – Php792.00
Tours (Horse Cart/Bike) – Php1,430.00
Hotels – Php2,728.00
Souvenirs – Php3,357.85
Postcards – Php462.00
Other – Php456.7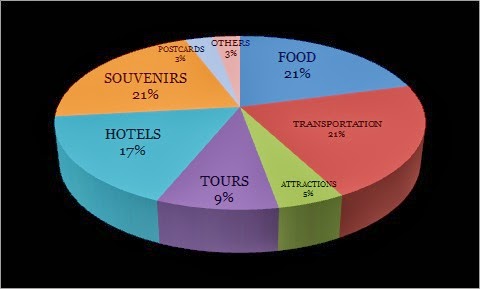 Expenses Burma to Bangkok
Overall Burma is cheap for solo backpackers. A water will cost only Php9 per liter? Bus is only Php4? Who will say thats expensive?I could have avoided some souvenirs to save but my hands were itchy to buy some presents for my friends and family.
I hope this itinerary will help you create your own Burma Experience 😉


BIf this helps you or inspired you please share this in any Social Media platform or comment here if you wish to ask for more =)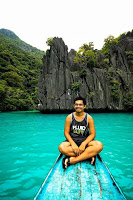 This is the travel blog of Jherson Jaya – banker by profession, adventurer by passion. Everything written here were based on his experiences. The lust of seeing new places thrilled him to explore both the explored and unexplored world. Old and new architecture fanatic; lover of food, both exotic and indulgence; and founds peace in long bus and train rides – that's how he describe his way of traveling. Follow his adventure by liking his Facebook Page LonelyTravelogue and following him on Twitter and Instagram.