Known as the home of sweet and delicate Sanrival and Silvanas, the gateway to the rich underwater treasure of Apo Island – Dumaguete is a home for me. As early as last year I have been longing to visit the City of Dumaguete. I was so blessed when I received a confirmation from Island's leisure Boutique Hotel and Spa that they reserve a room for me for two nights! Yey!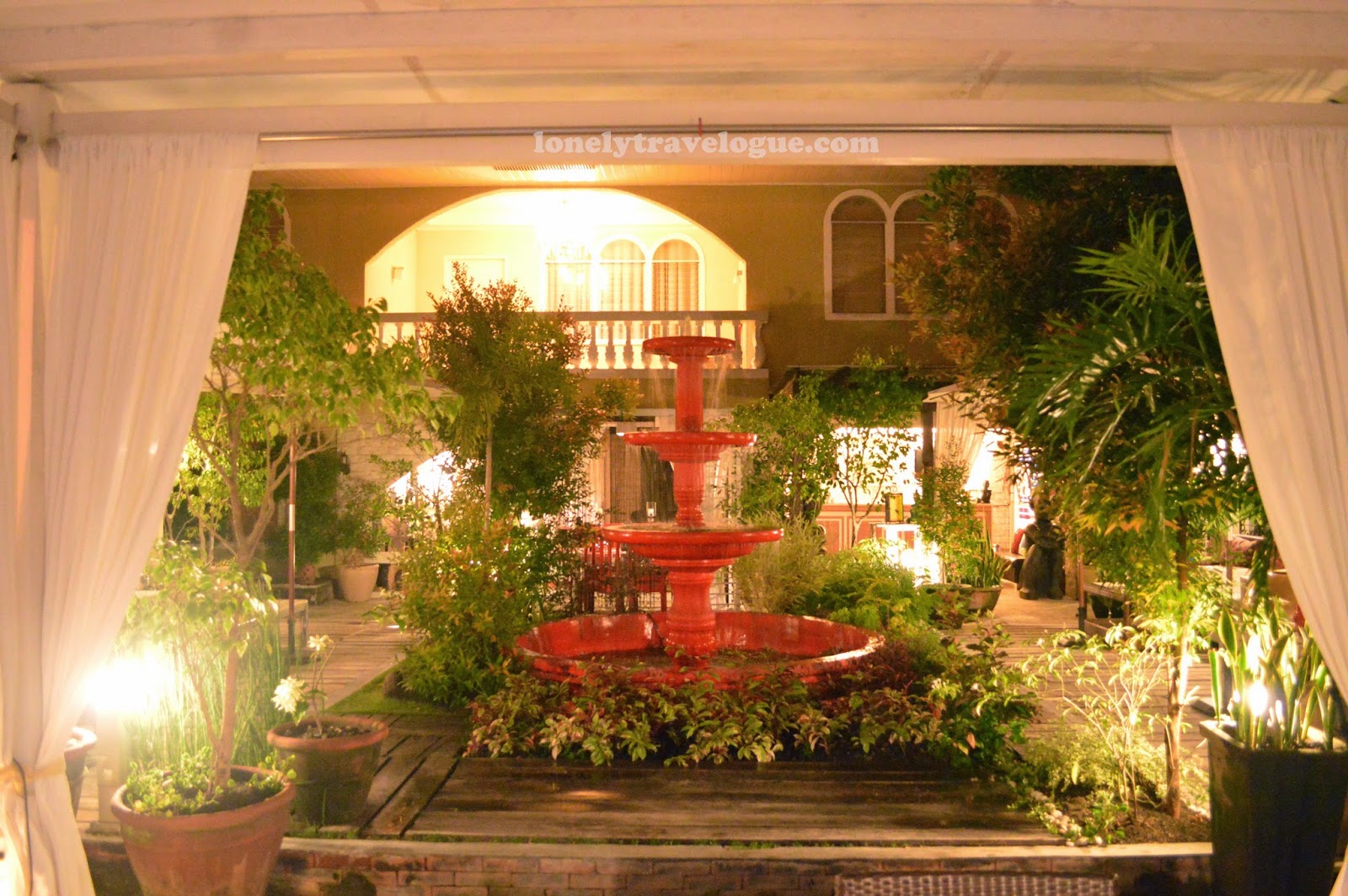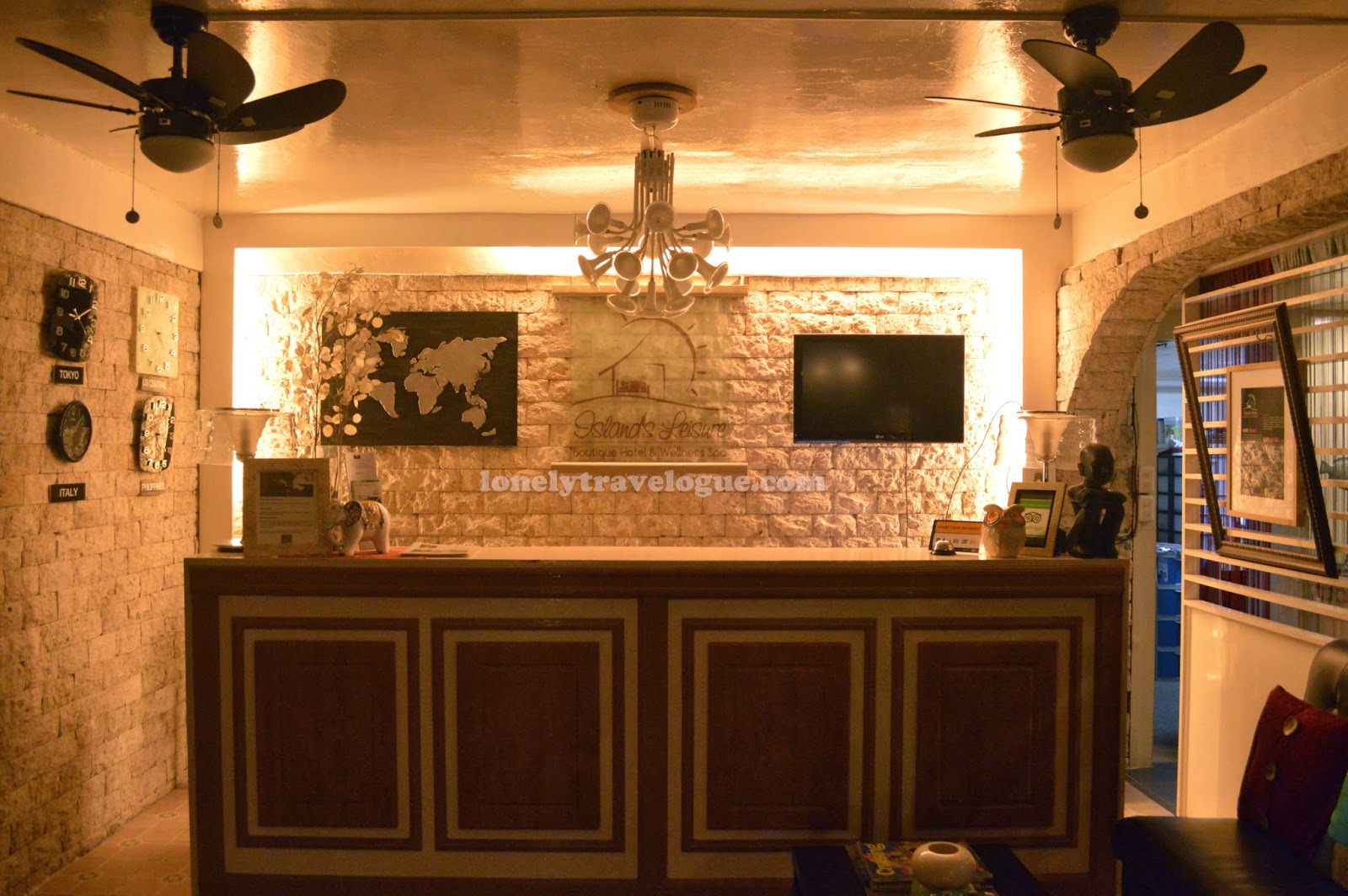 This four star hotel is so far the best i have seen in terms of detailed interior and zen inspired atmosphere. Its not a hotel its like a home.
Entering the hotel gave me a feeling that I am entering
not a hotel but an art gallery. The red door was like the door to what ambiance
is all about. Bricks and pebbled hall leading to another hallway this time made
of wood made me walk slowly to feel the flowing water on fountain on my side. Decorative
as it is, the neo-classical fountain as the center piece sets the tone of whole
area match with some bossa music
playing all day long. I was received at the dimmed lobby by Daryl and Joey – the manager
and sales manager/interior decorator – with a big smile. After a short talk
about my trip I was lead to my room to pay some respect to my physical body – I
was so tired and hot shower was necessary.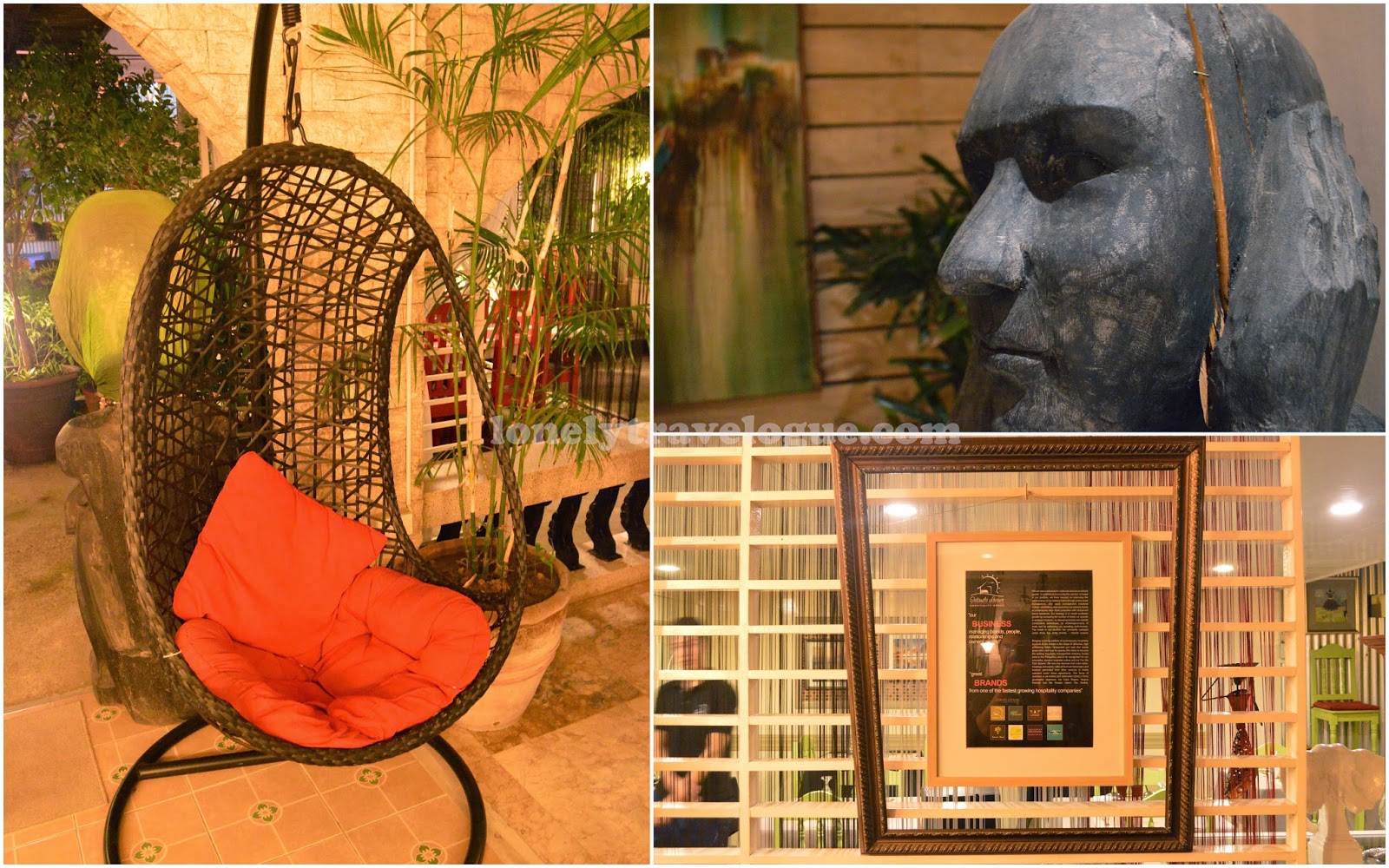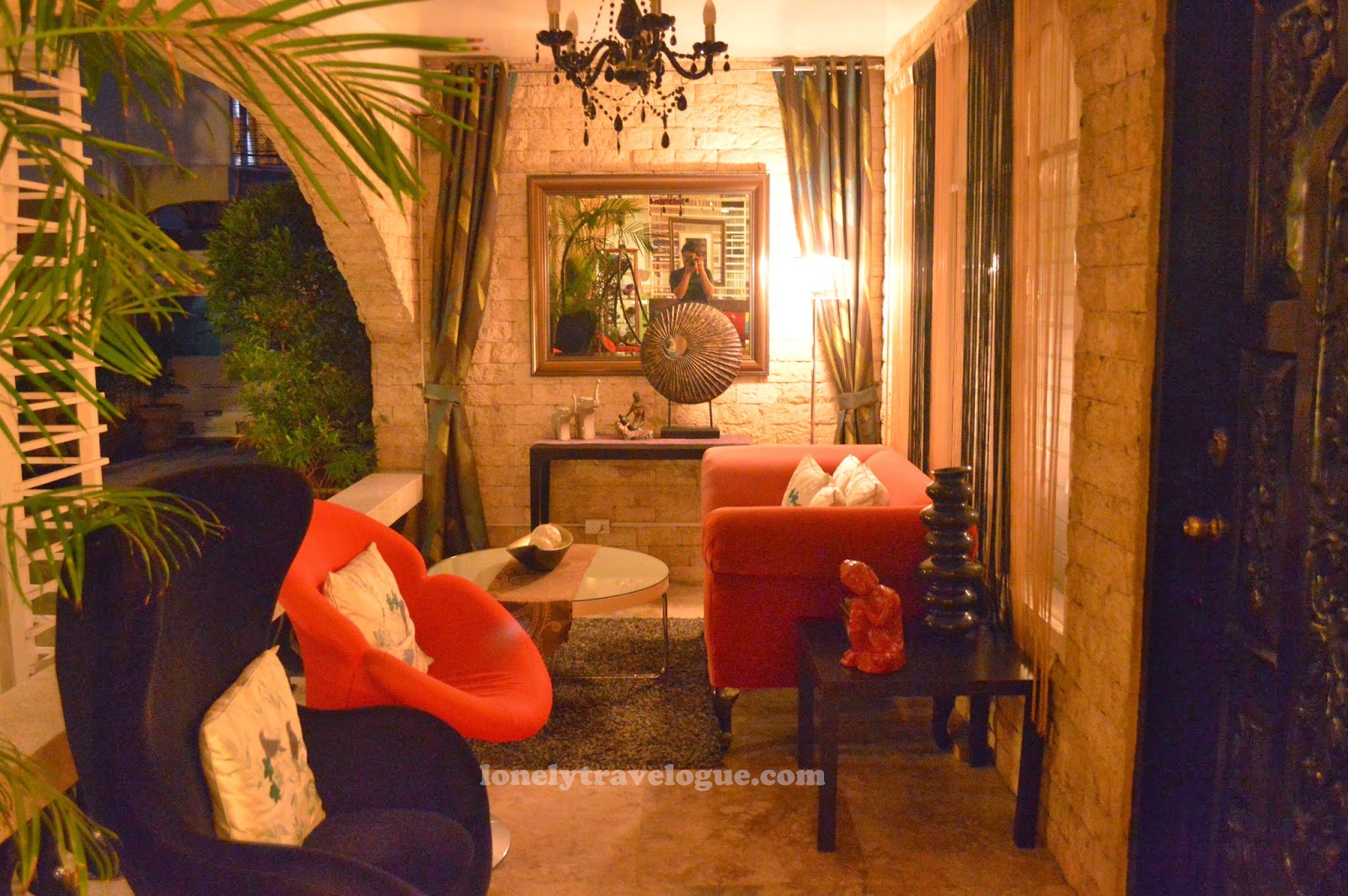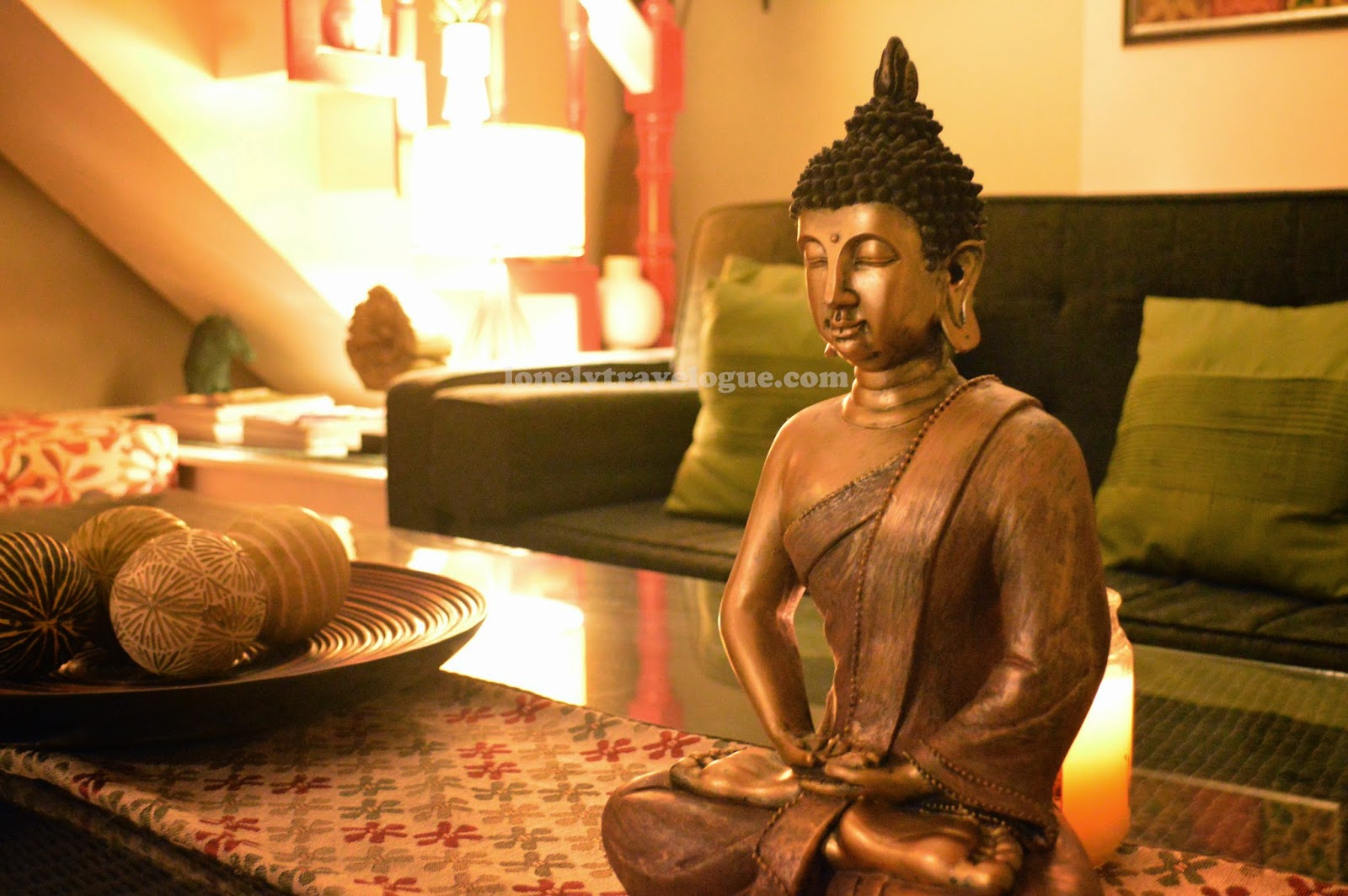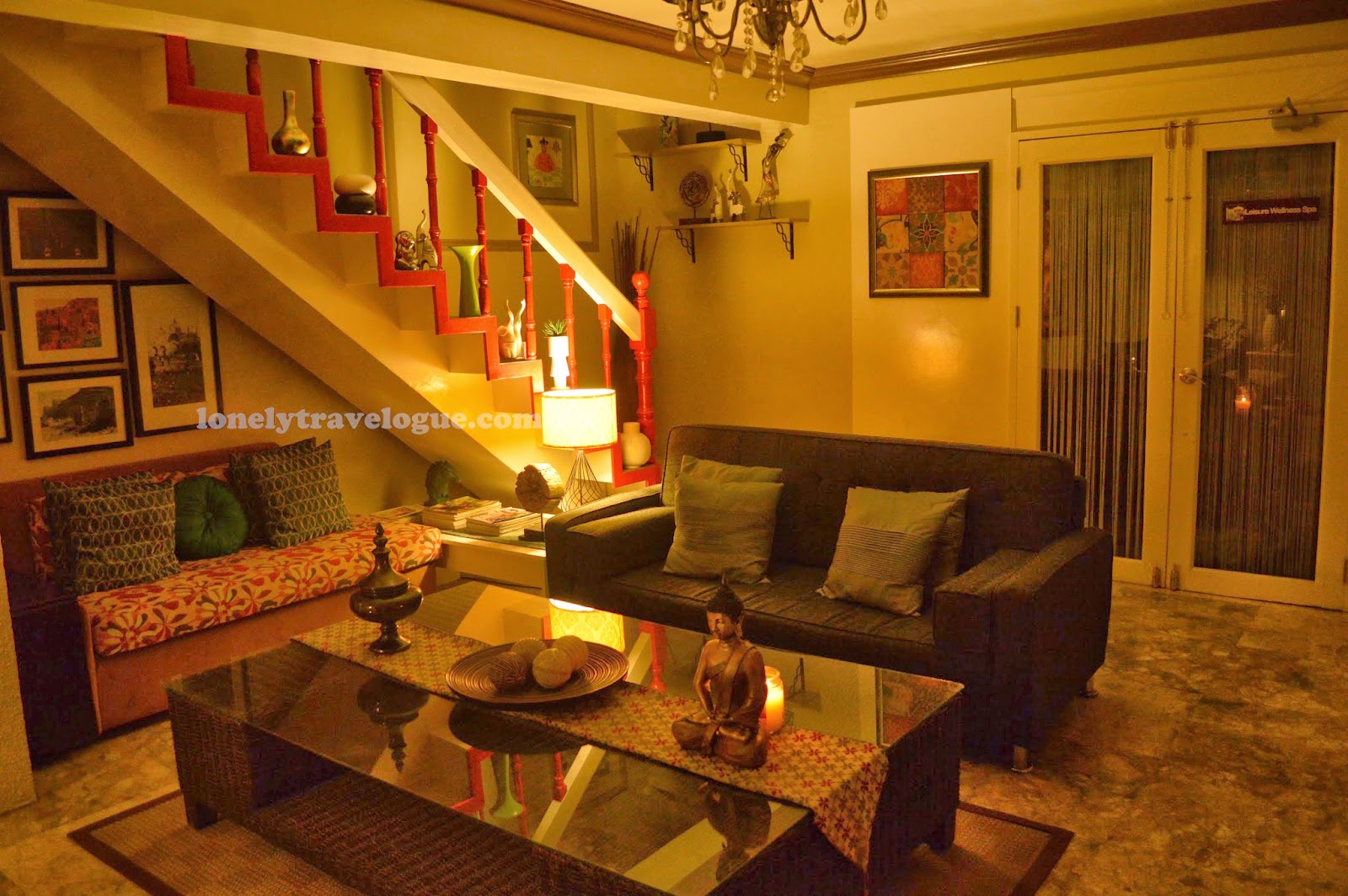 Before entering my room I was further amazed by the living room, I should call, which is a shabby chicy' with a
meditative feel. It makes my rainy staycation a perfect one. There I sat down relaxed and
read magazines and books scattered all over the place – a perfect way to relish the moment in Island's leisure Boutique Hotel and Spa.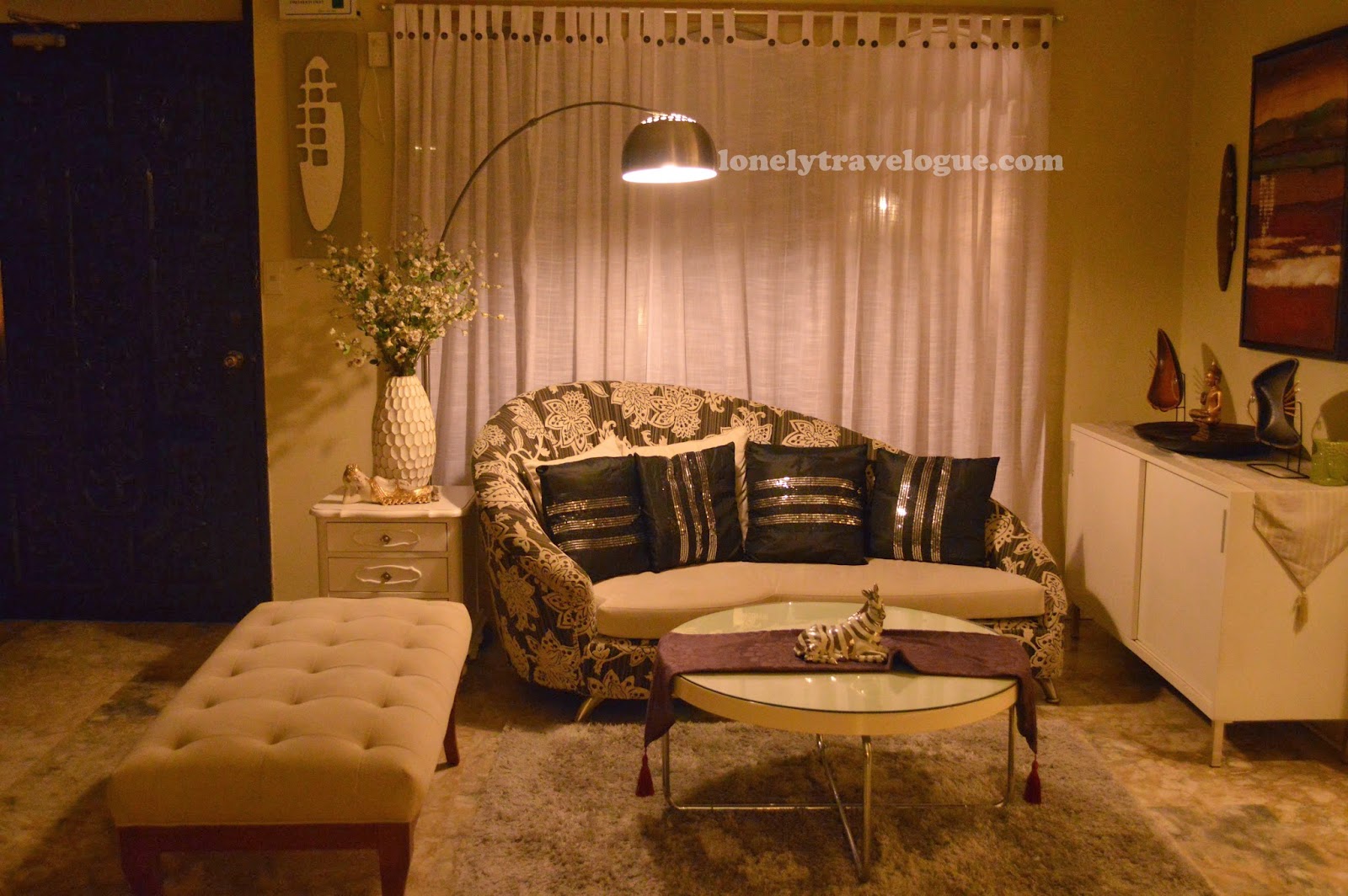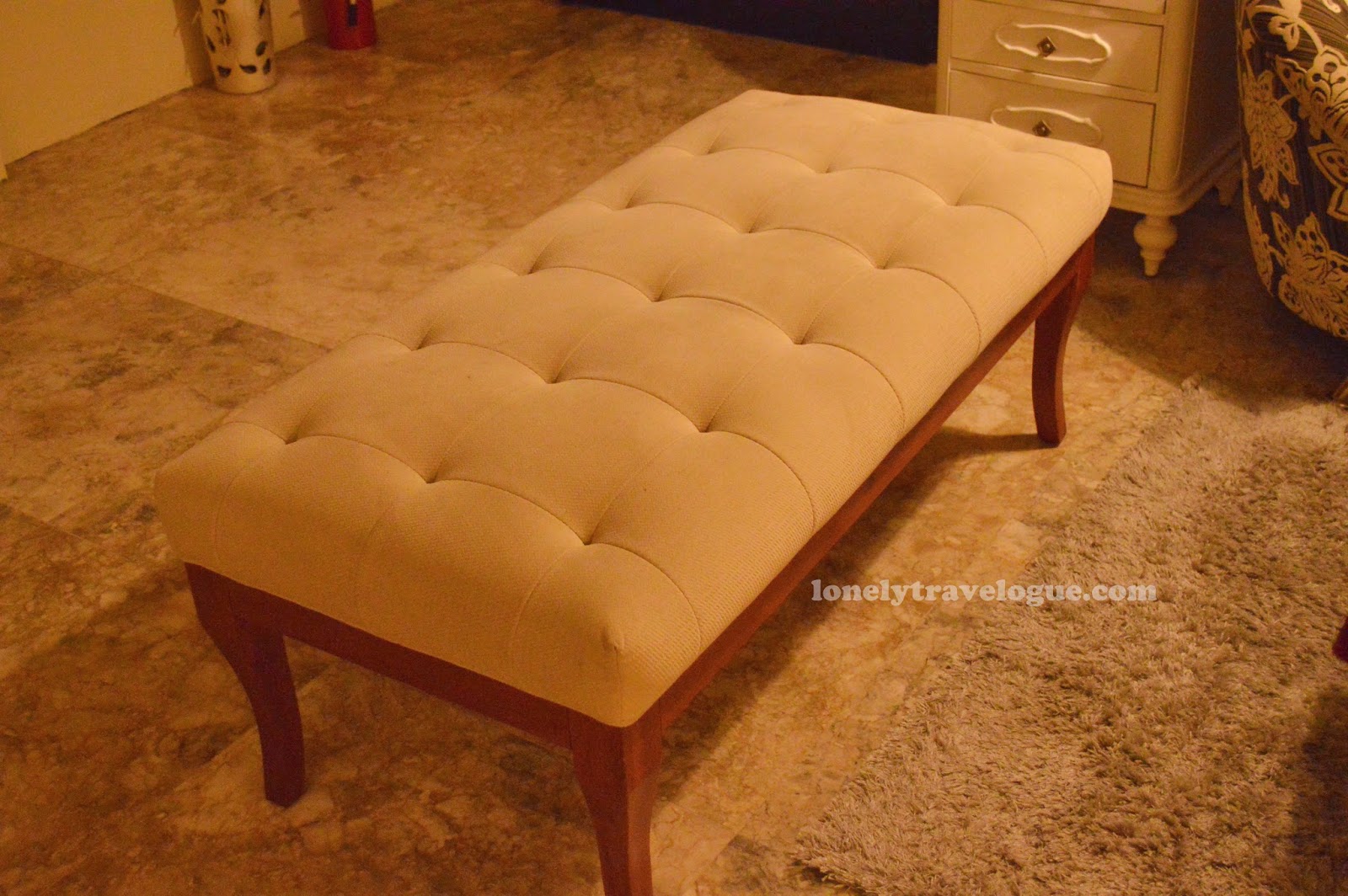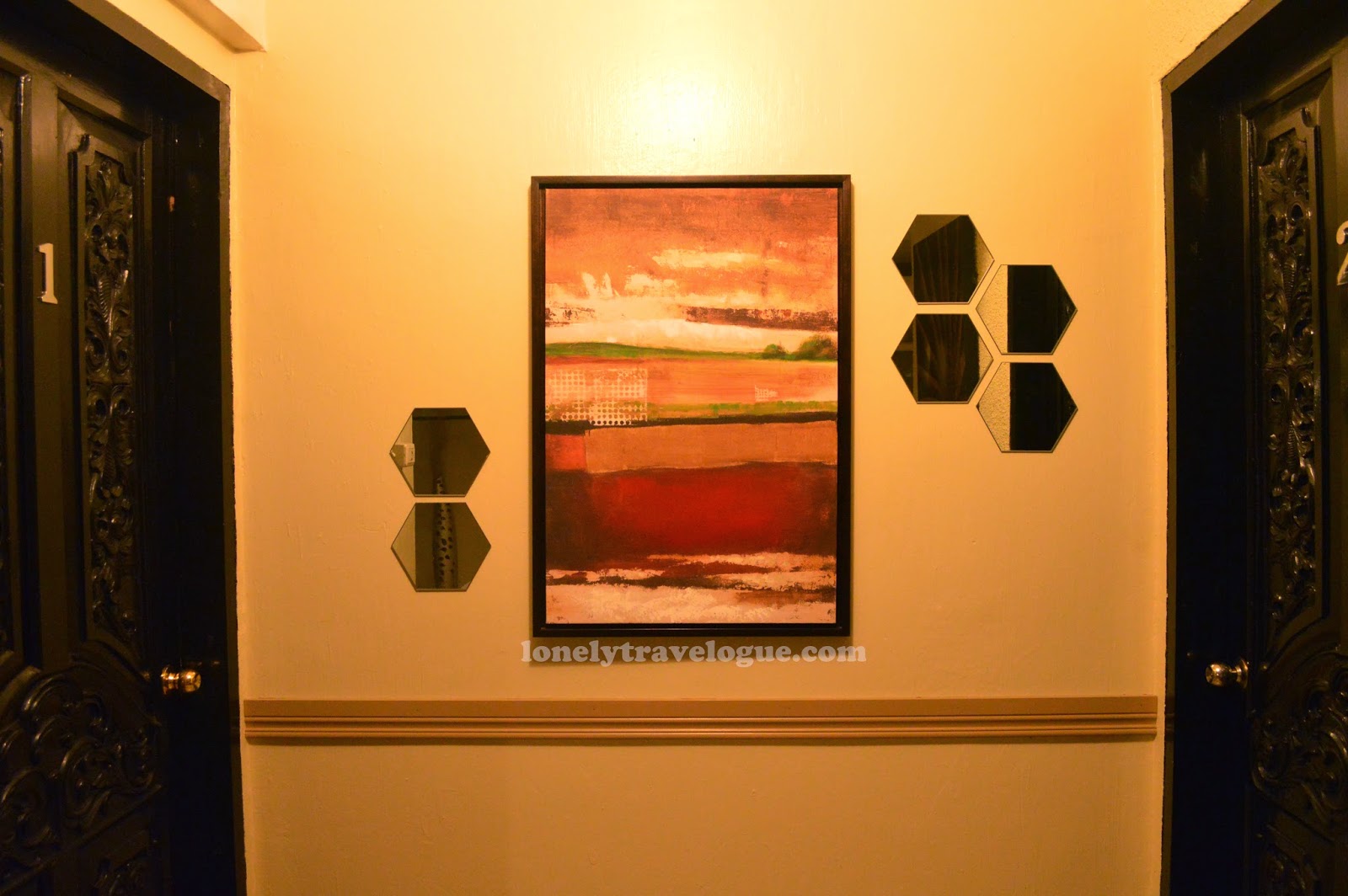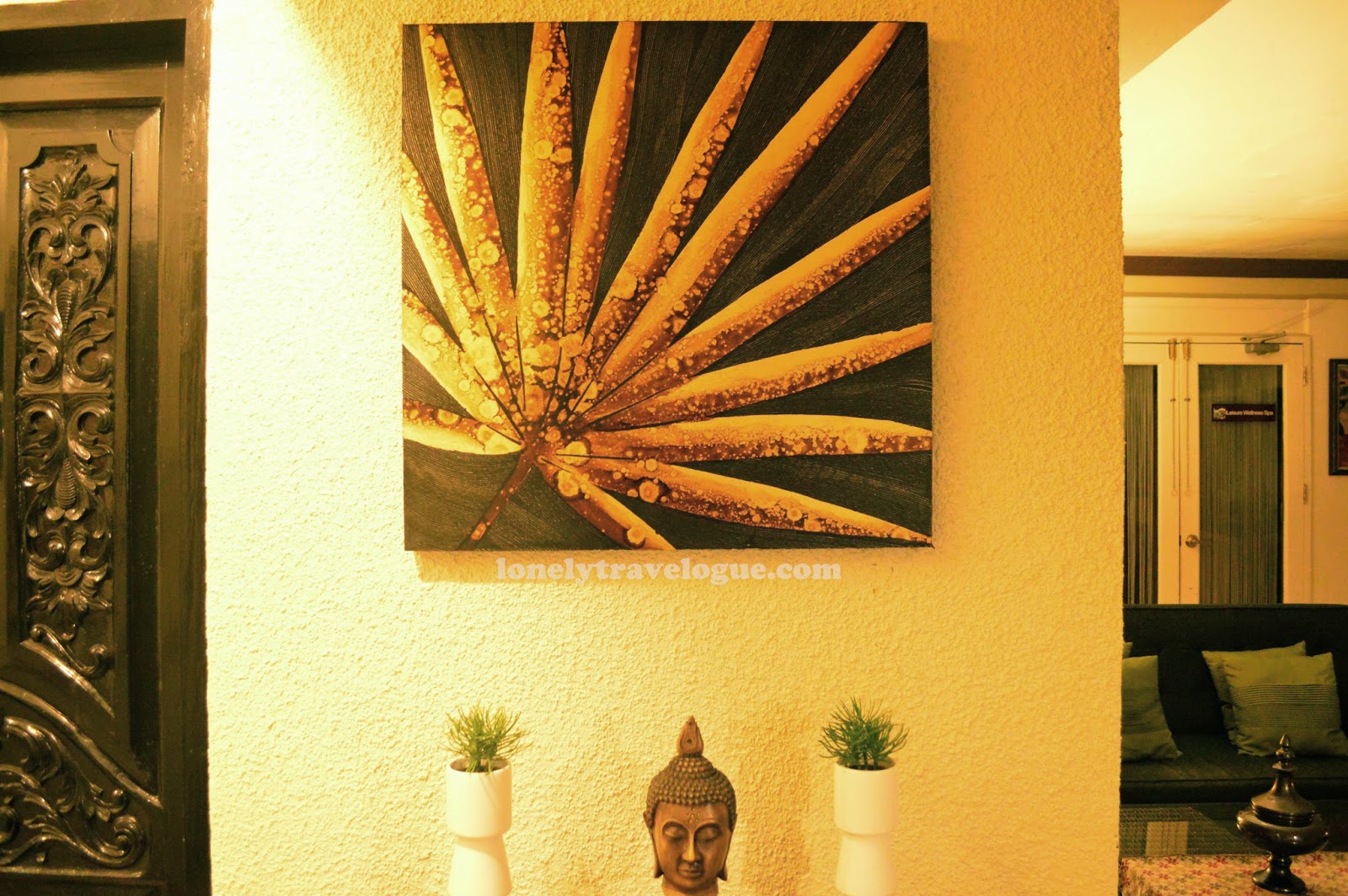 Courteously, the bell boy showed me all the amenities in my
room for my comfort. A 36-inches LCD TV
caught my attention along with the white gargantuan headboard which reminds me
of a zebra. A mini refrigerator
filled with cold drinks from juice to beer for your choice. Also, a Hairdryer, a safety vault and a hot water
pot is available for use. The hairdryer was very timely because I needed to
dry not my hair but my clothes.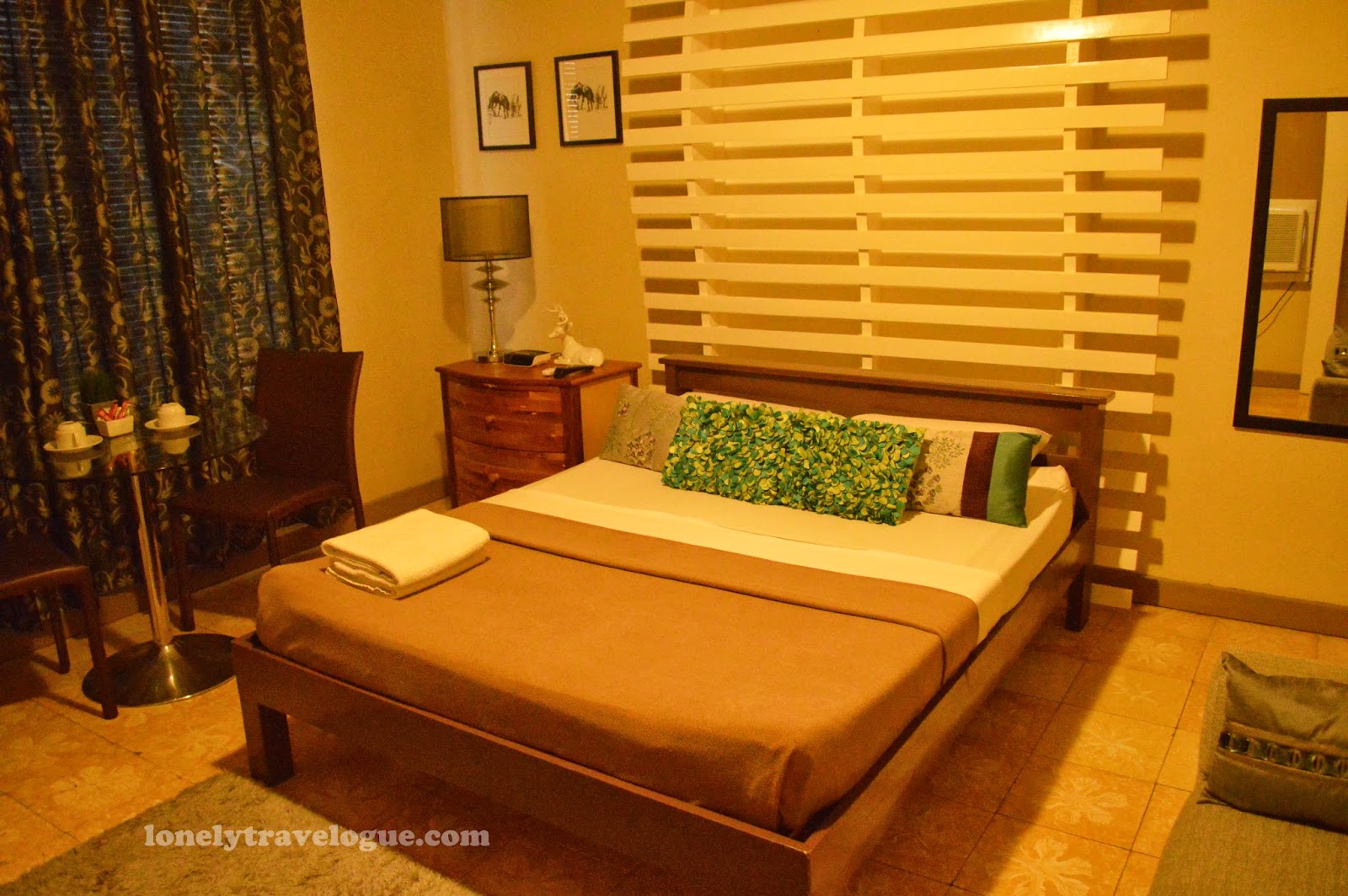 The bed was so comfy. Aside from fresh smelling lined and comforter, I like the fact that they provided two big pillows and four throw pillows. That's kinda' generous for a single room huh.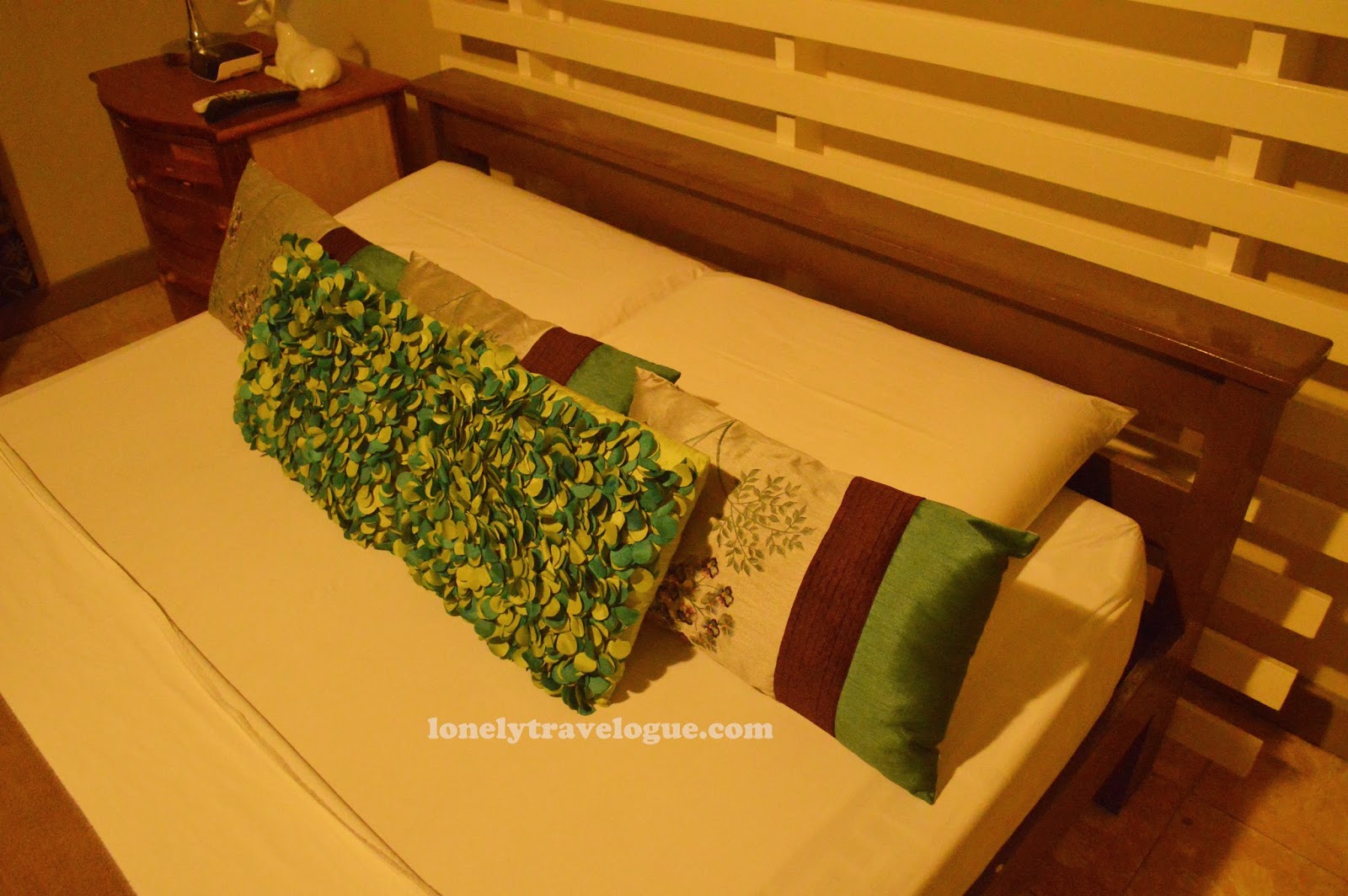 I usually drink coffee in the late afternoon while working. Good thing my room has a glass table for my laptop and coffee session. They also have two complimentary coffee sachets.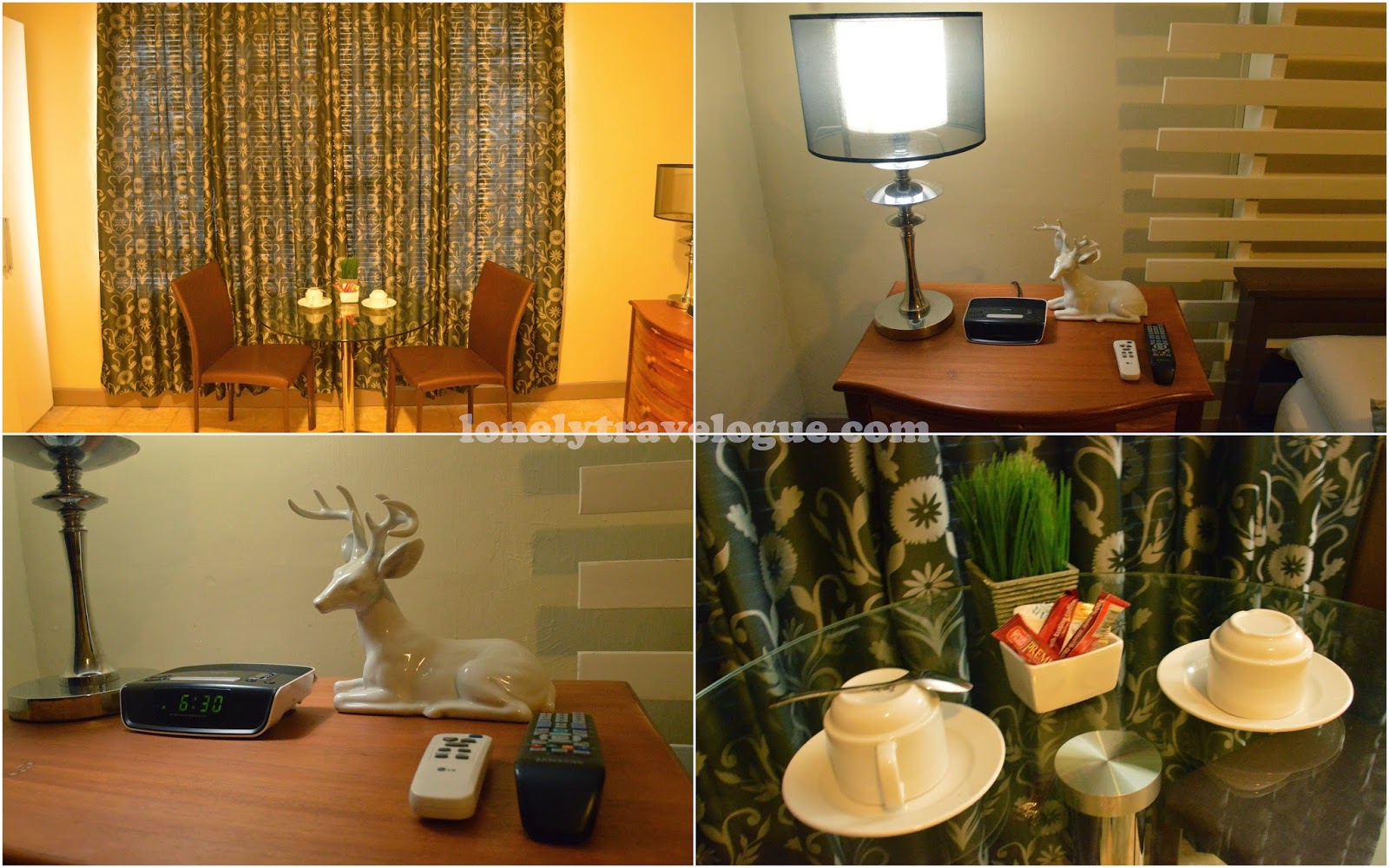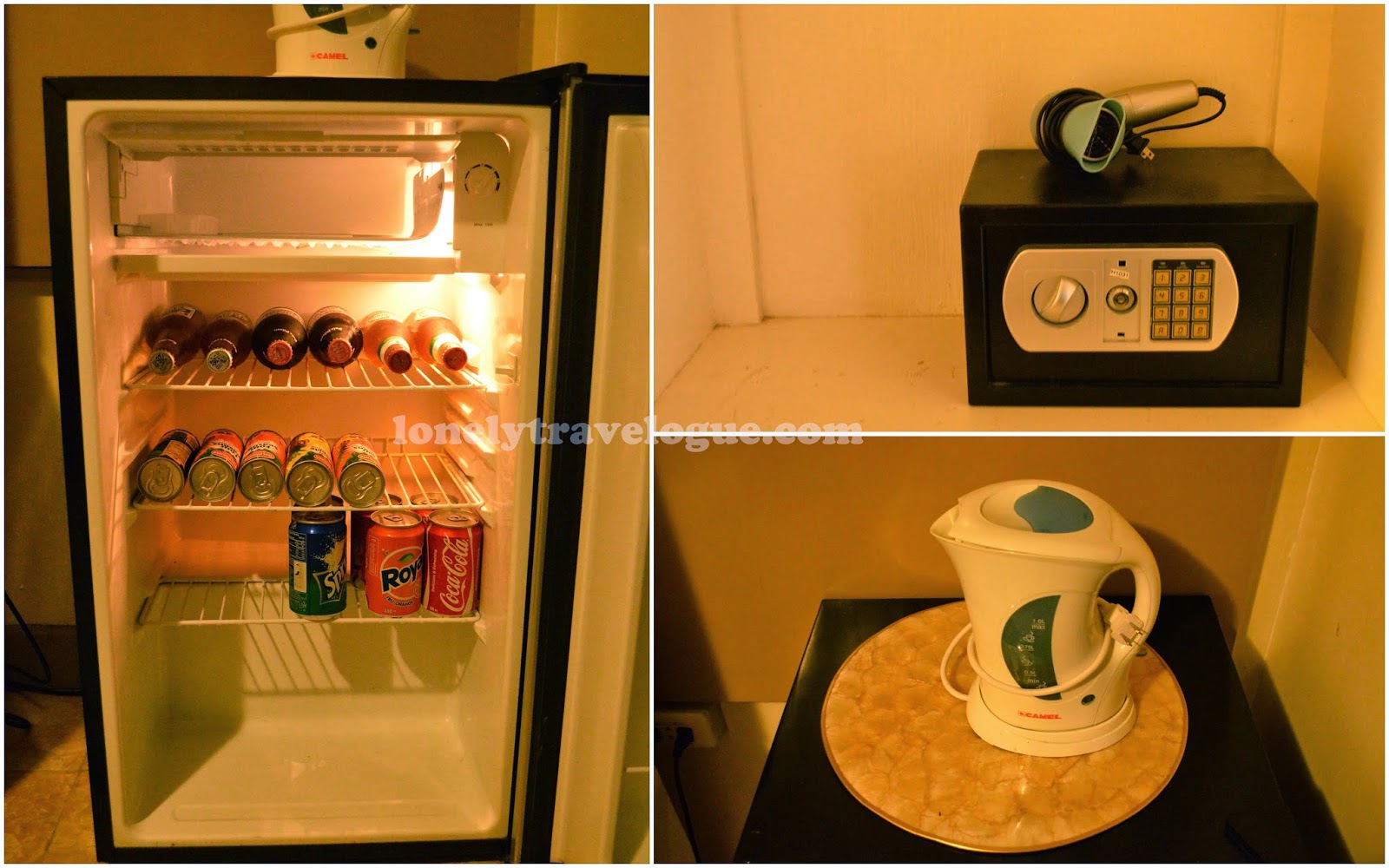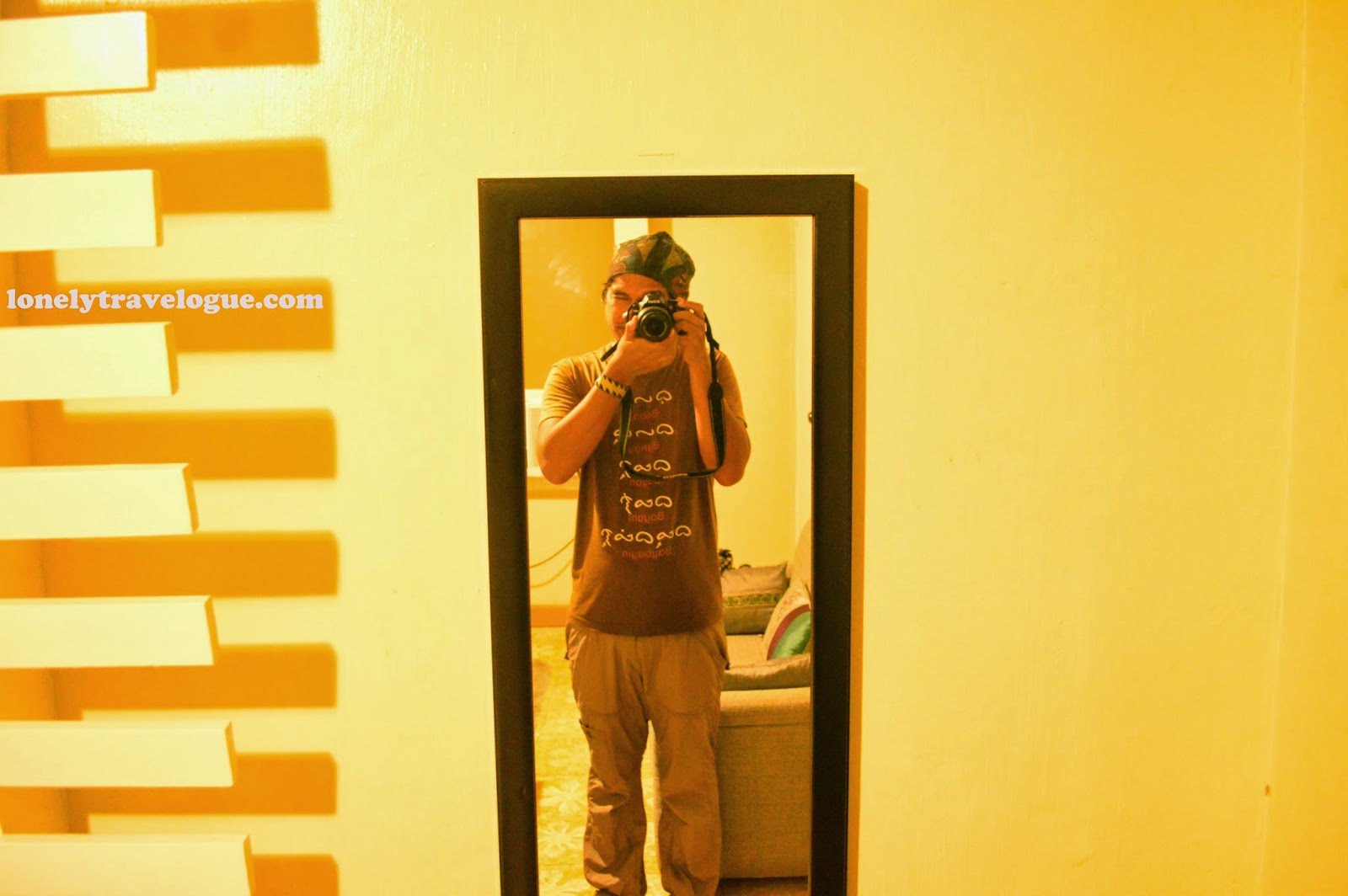 Ok. I was so tired when I arrived at the hotel so a hot shower was necessary. I have a revelation. Whenever I am in a hotel or at home with a lot of time to spare; I usually stay long in the bathroom to rest and enjoy the shower. I stayed long in Island leisure Boutique Hotel and Spa's bathroom. It was simple but spotless. No filthy smell from unwanted objects.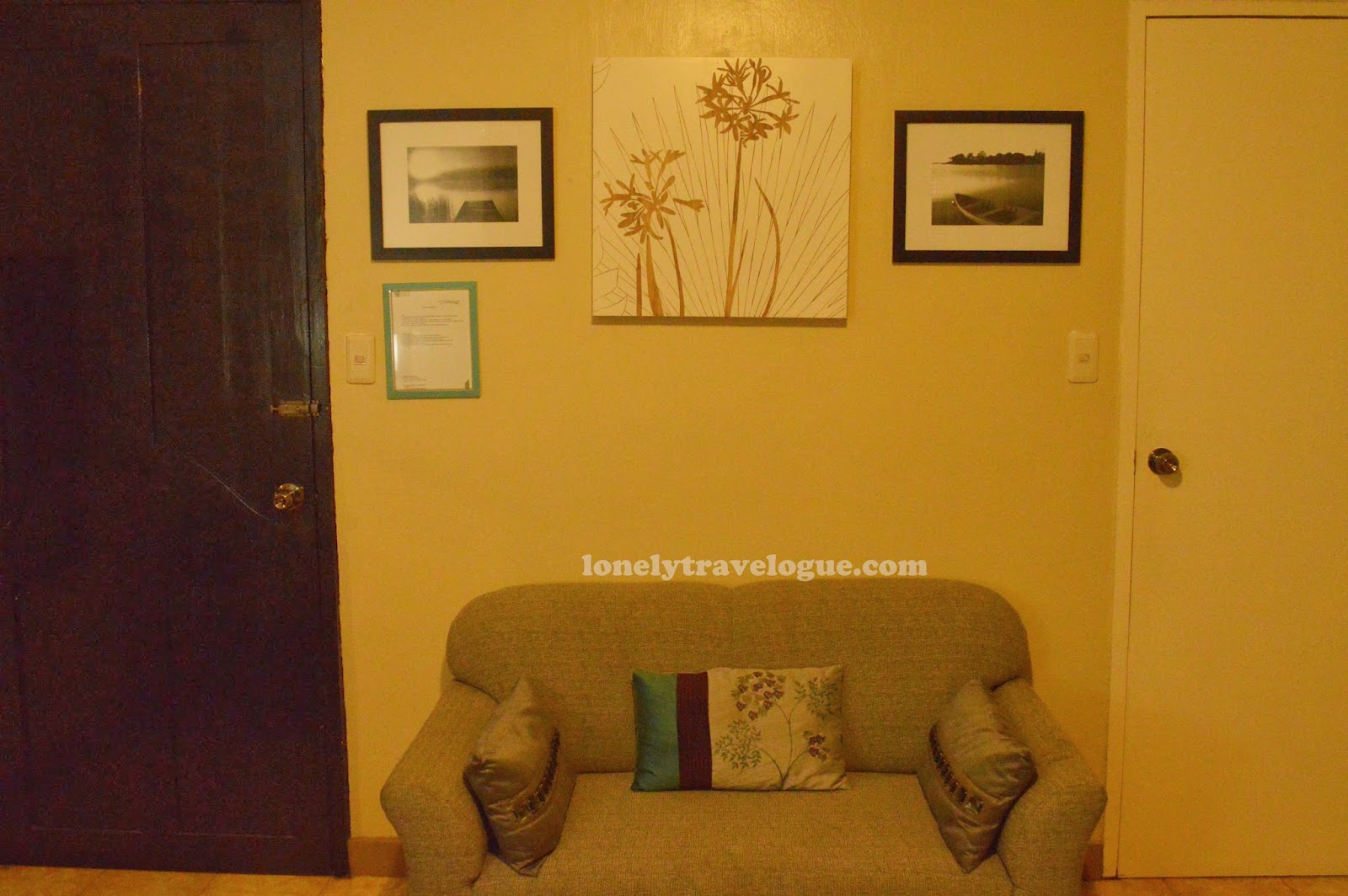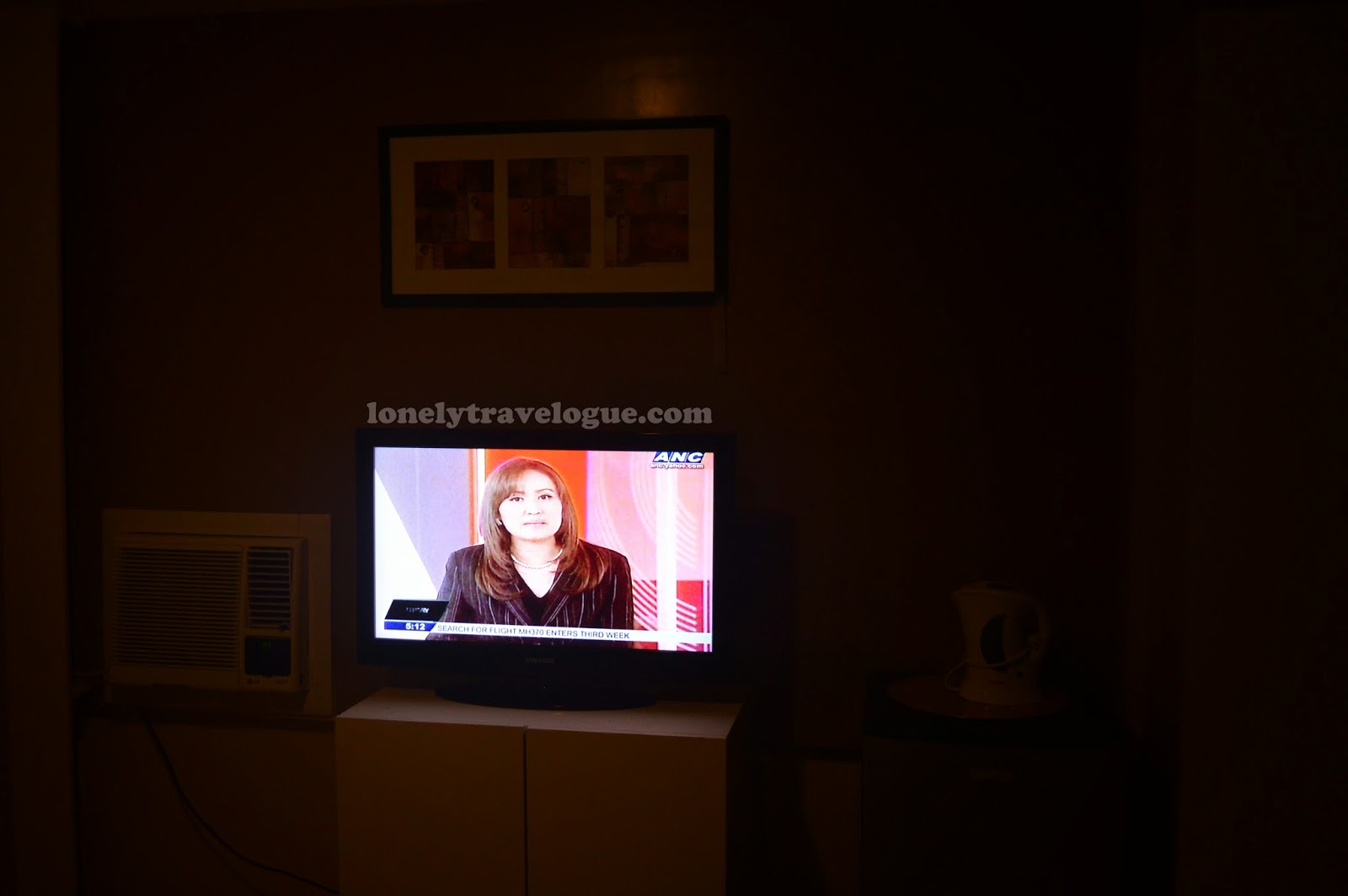 On the second day of my stay in Dumaguete it was raining all
day. I couldn't pursue with my plans because the art of doing nothing under the
intense pouring of the rain hindered me. Instead I was just there on my bed playing
and turning on and off the 36 inches television. Good thing it is a cabled TV, I
was able to watch a Bea-John Lloyd Movie on Cinema One and Bourne Legacy on
HBO.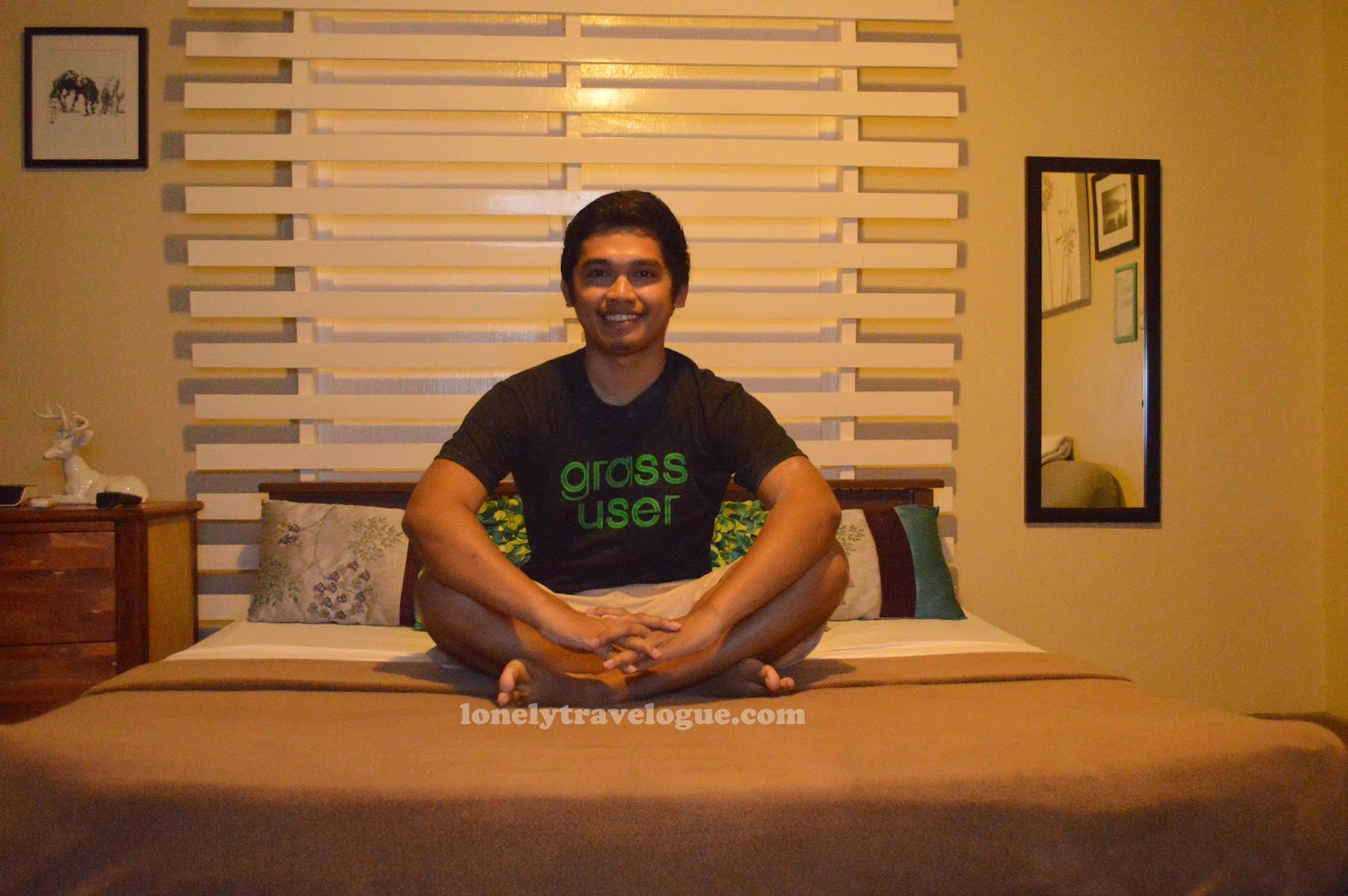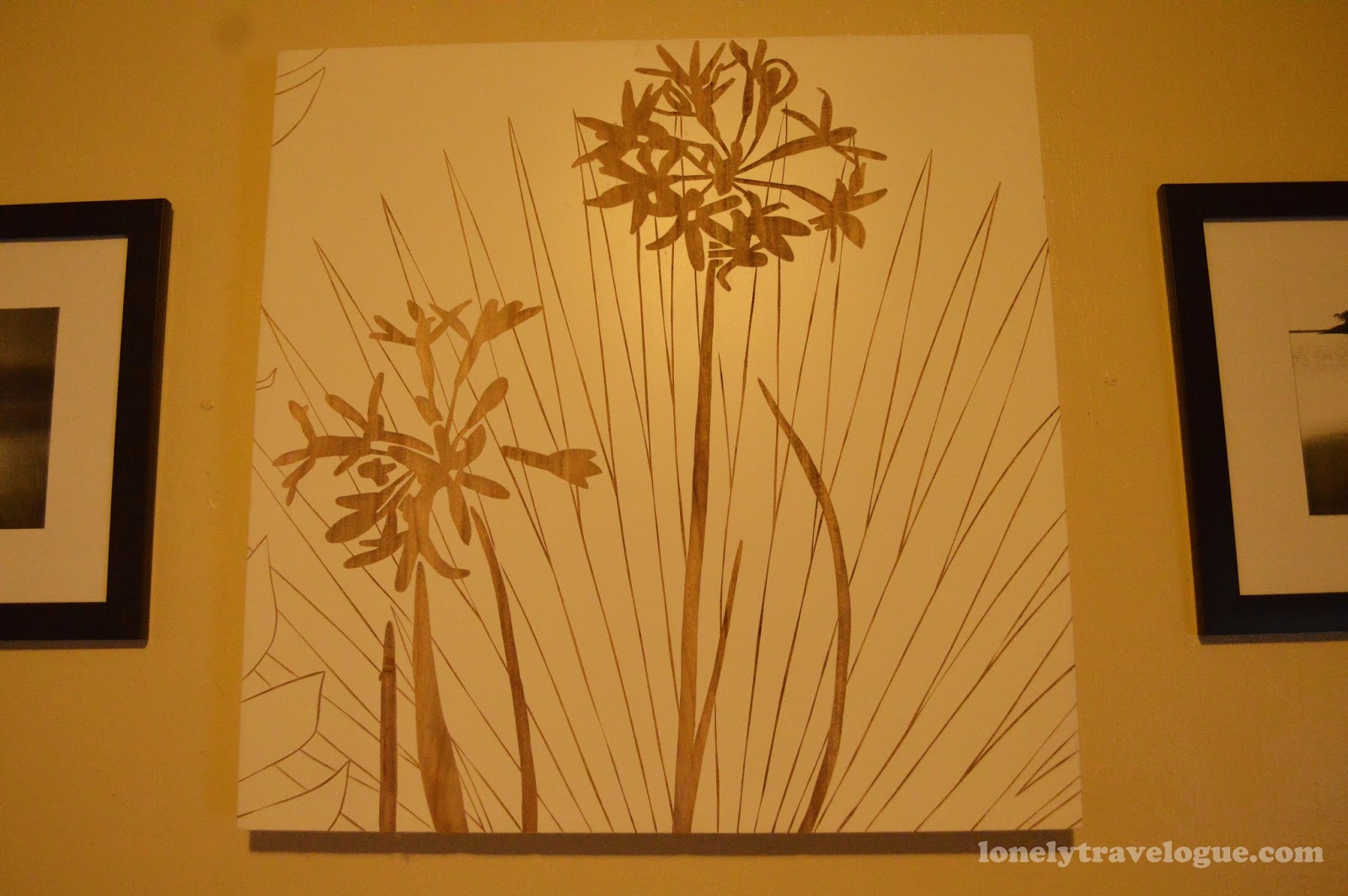 In front of the lobby is a garden where the center piece is
classic red fountain filled with nice bright yellow lights. Around it are comfy
sofas where you can just read or chill with friends while listening to the strain
of water flowing. The wooden floor which seems a board walk will complete the
rustic but modern feeling in the outdoor living area.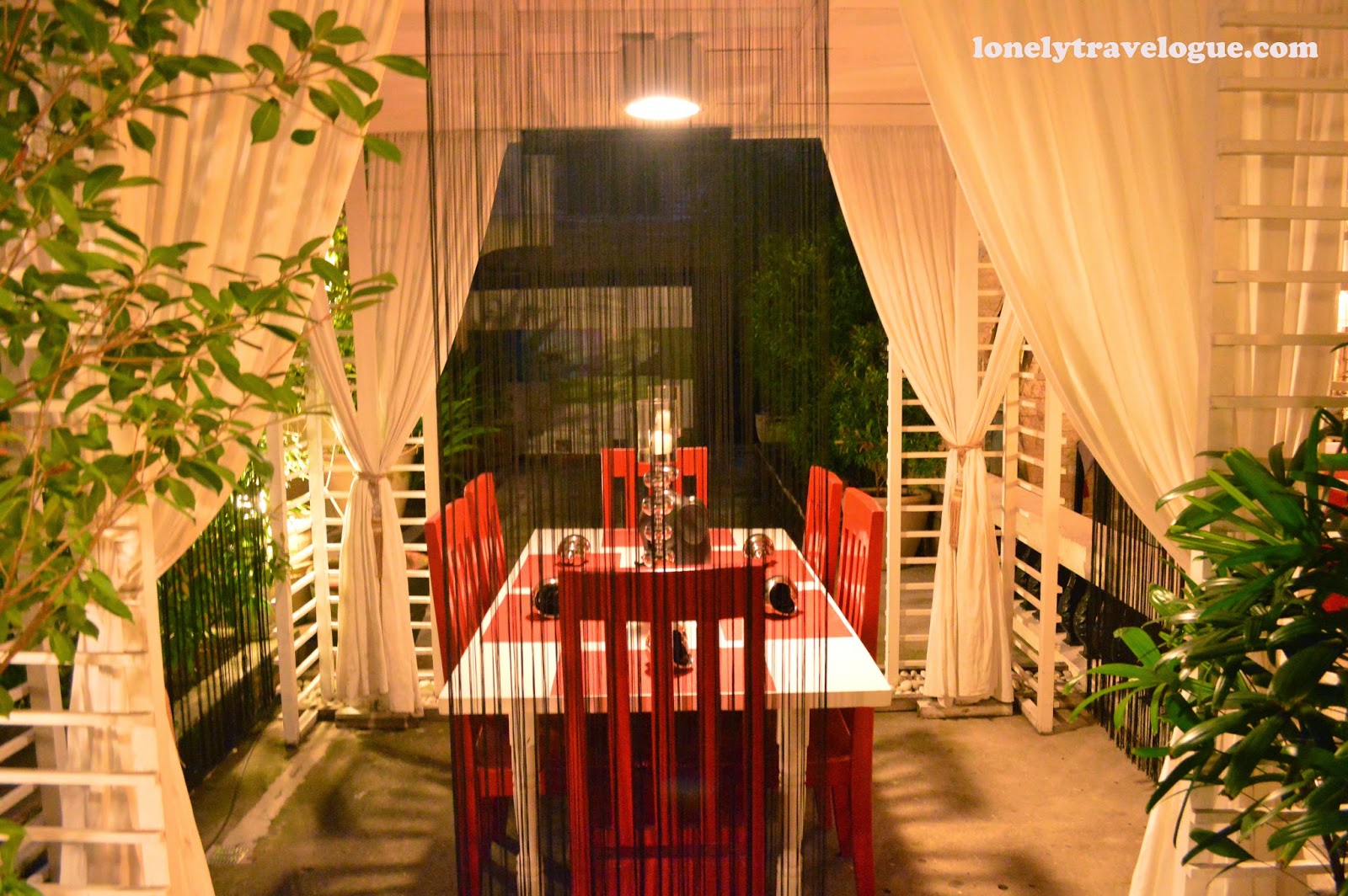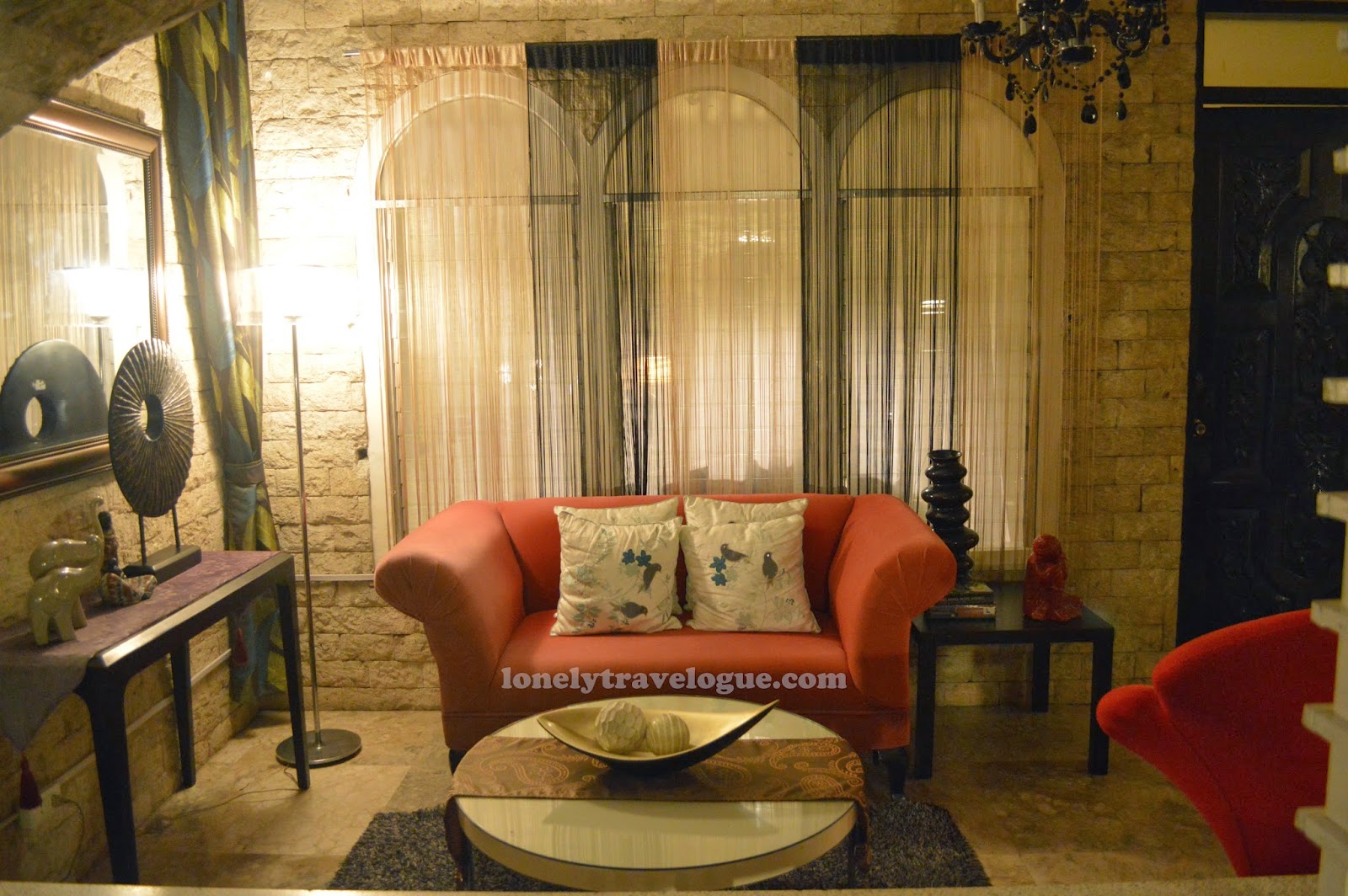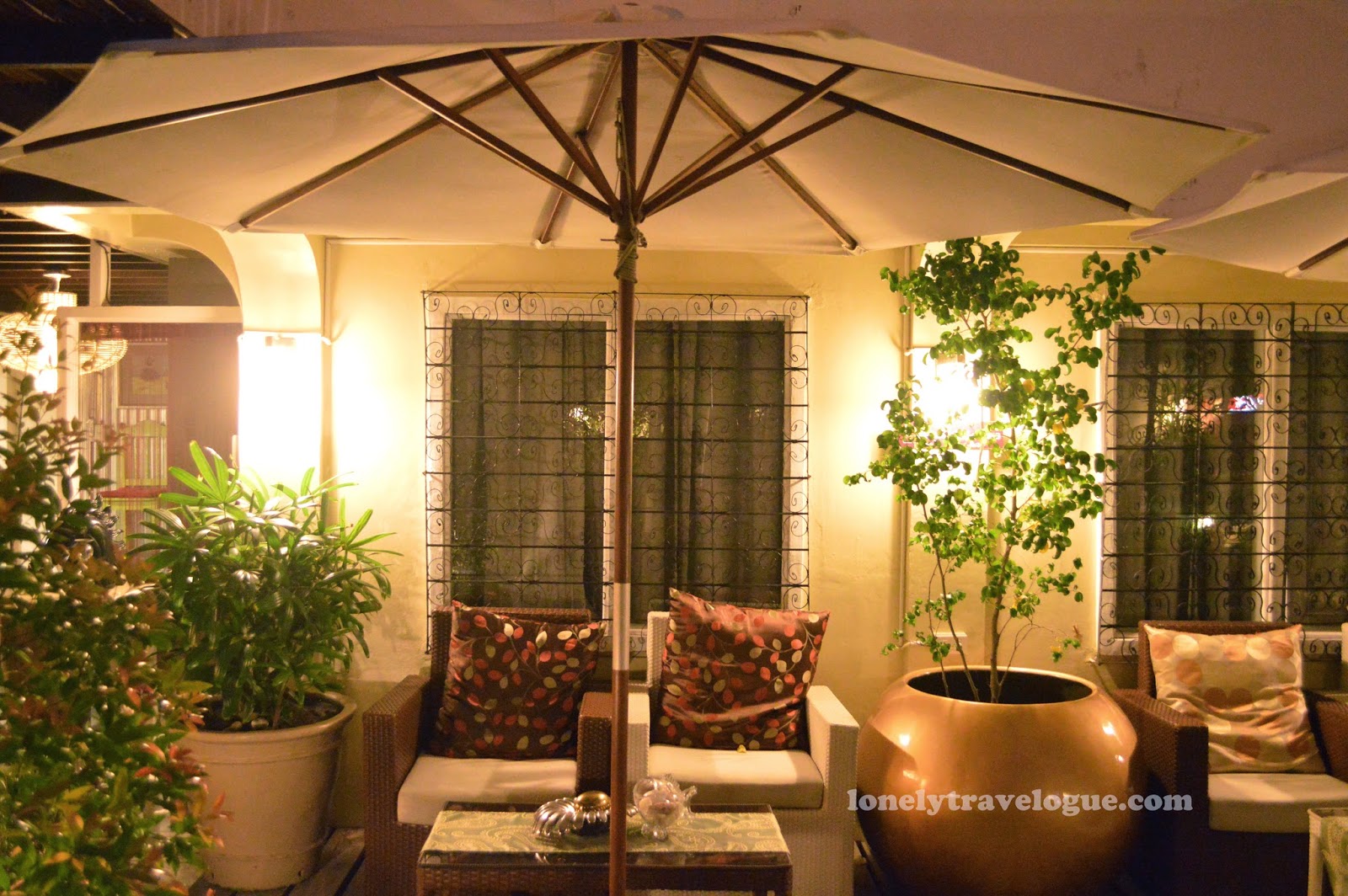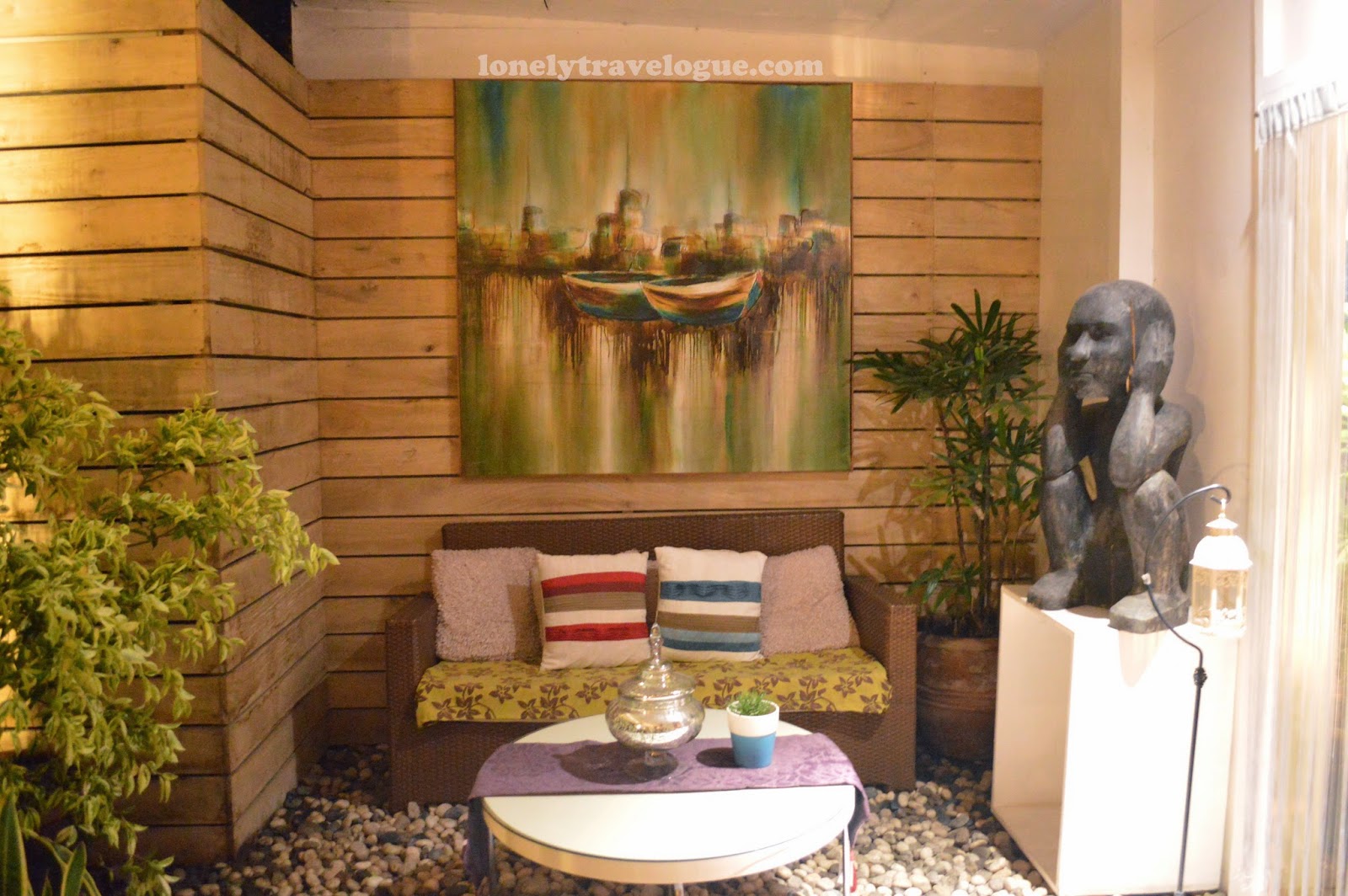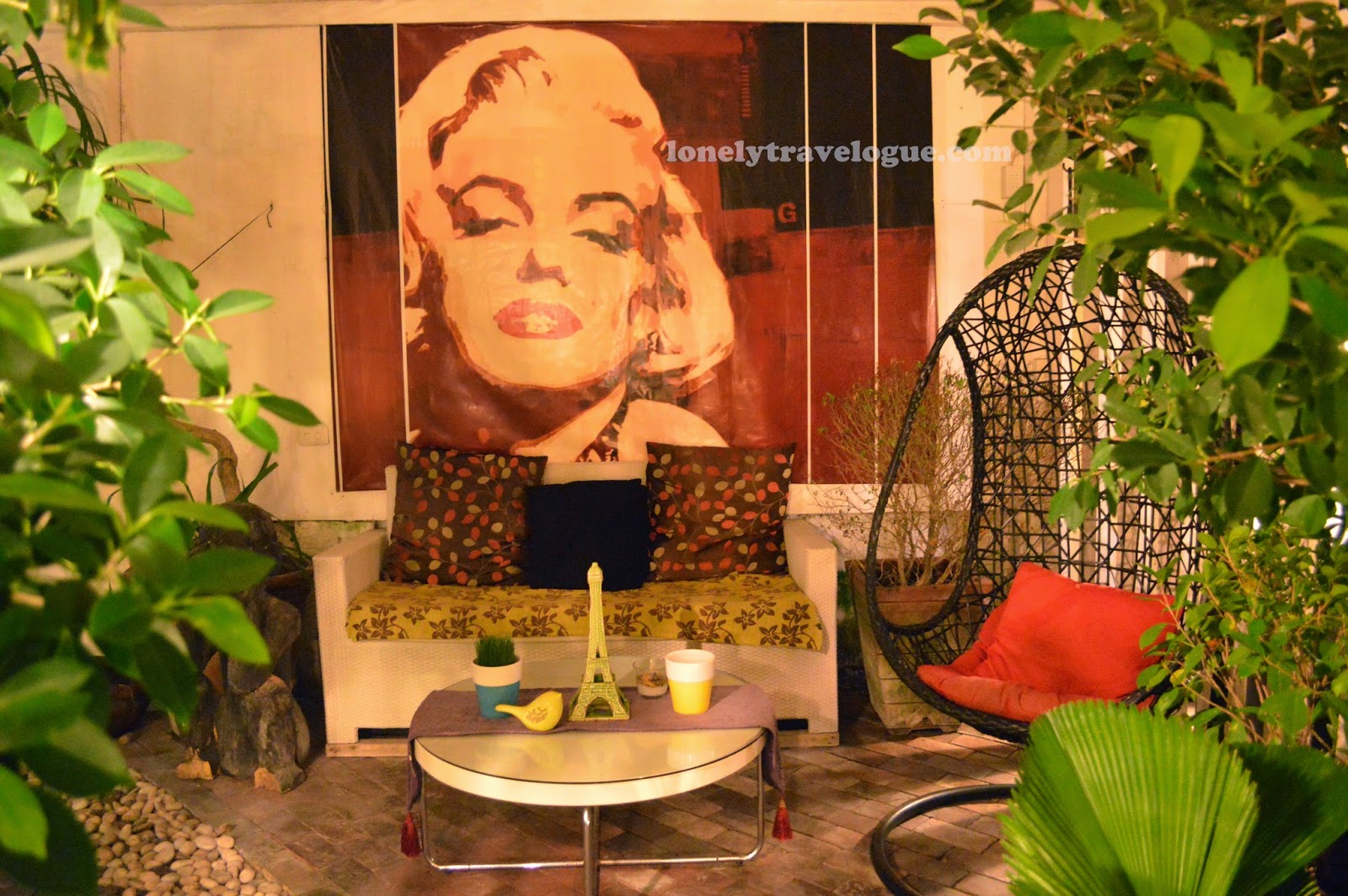 On the same area is a bar full with branded liquors. The area distance a little bit in terms of design to compliment the bar area. Filled with Marilyn Monroe portrait the bar looks inviting for a shot of tequila or vodka.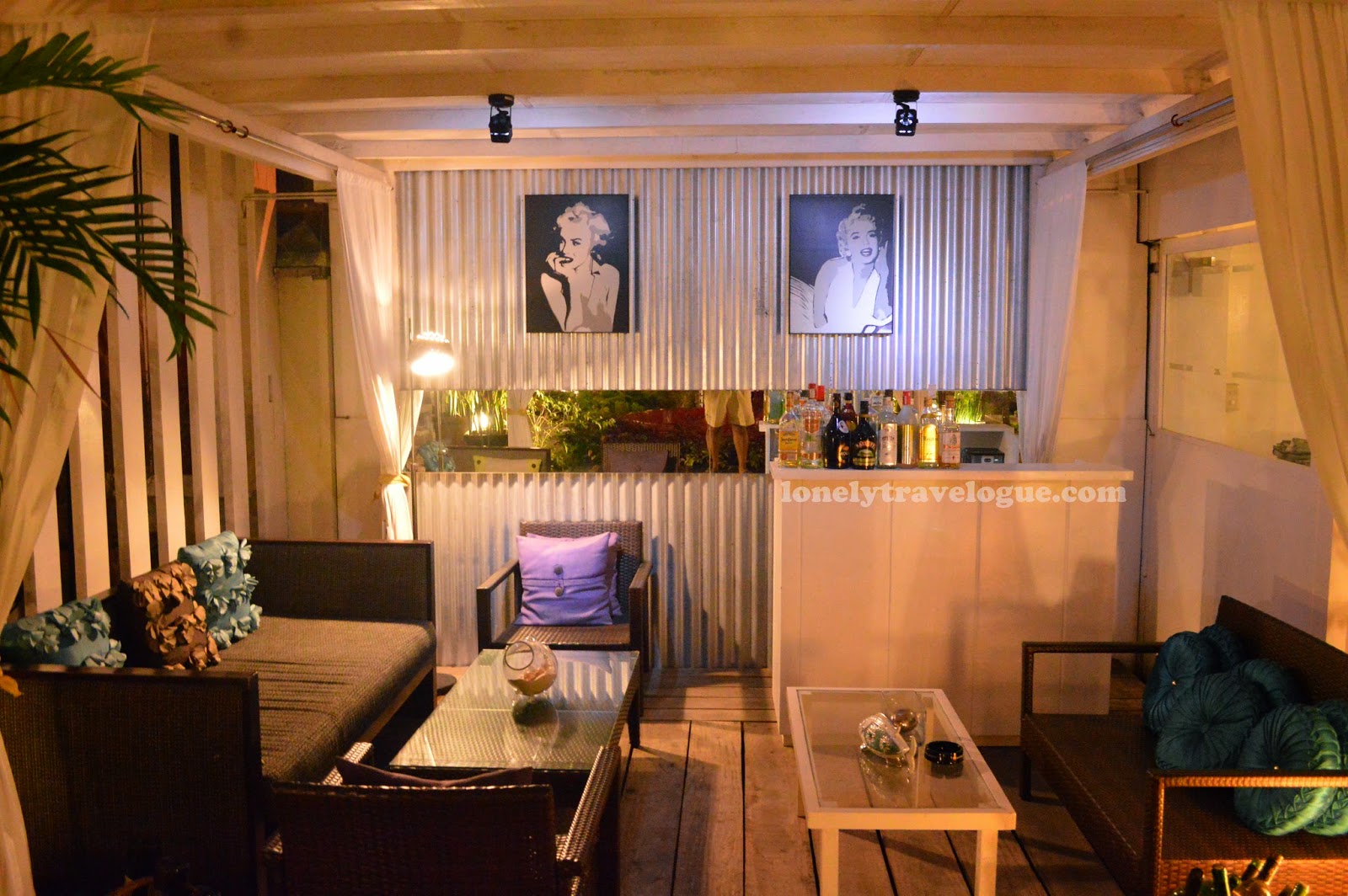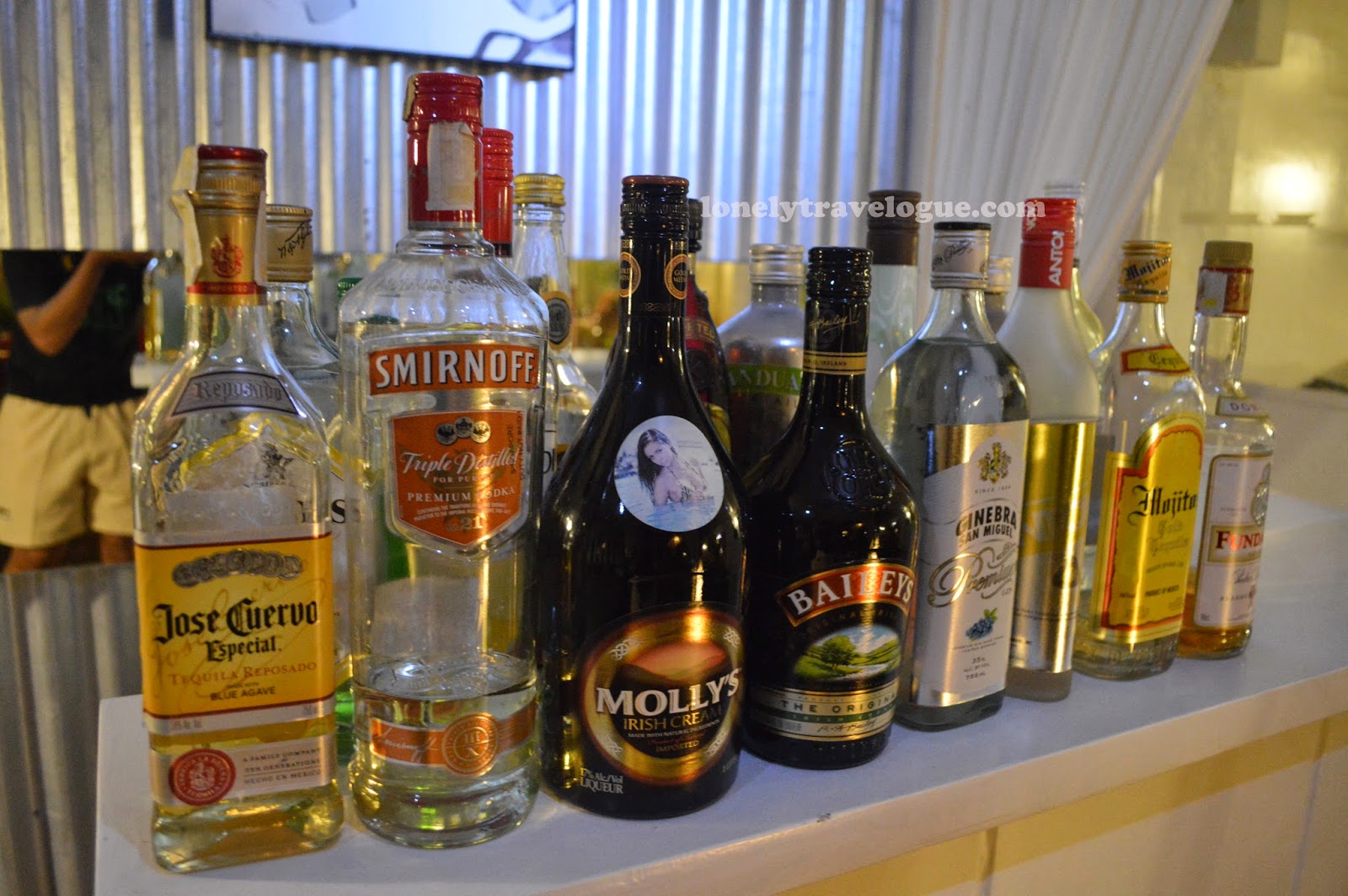 The next day I was greeted by the elegantly designed dining area beside the lobby. I like how the area was designed. The green wooden chairs with a big mirror in the wall made my appetite in full for the breakie.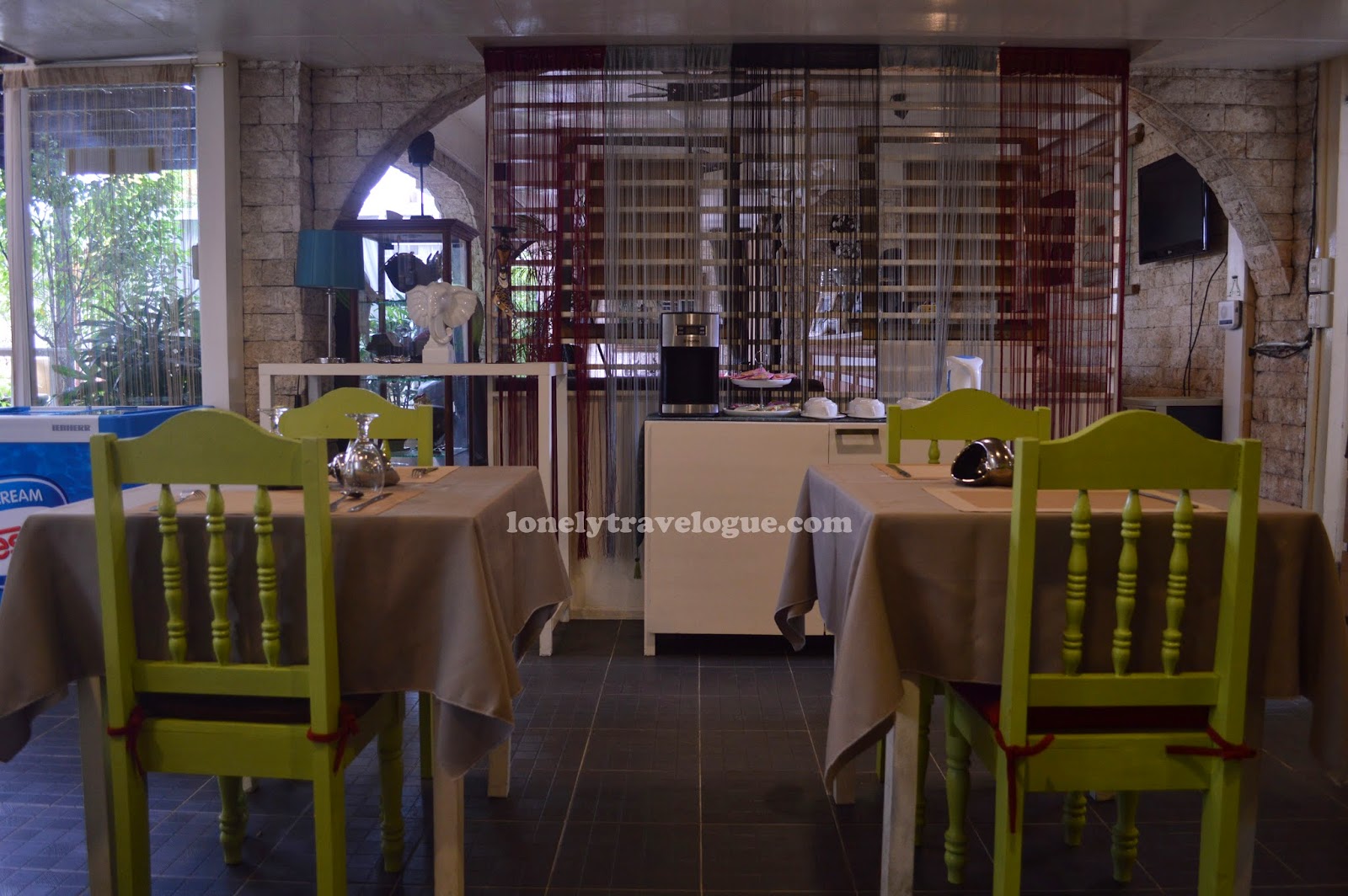 They offer American and Filipino breakfast and of course I chose the latter. I needed a full breakfast and full breakfast for Filipinos means coffee, rice, egg and meat – this time corned beef.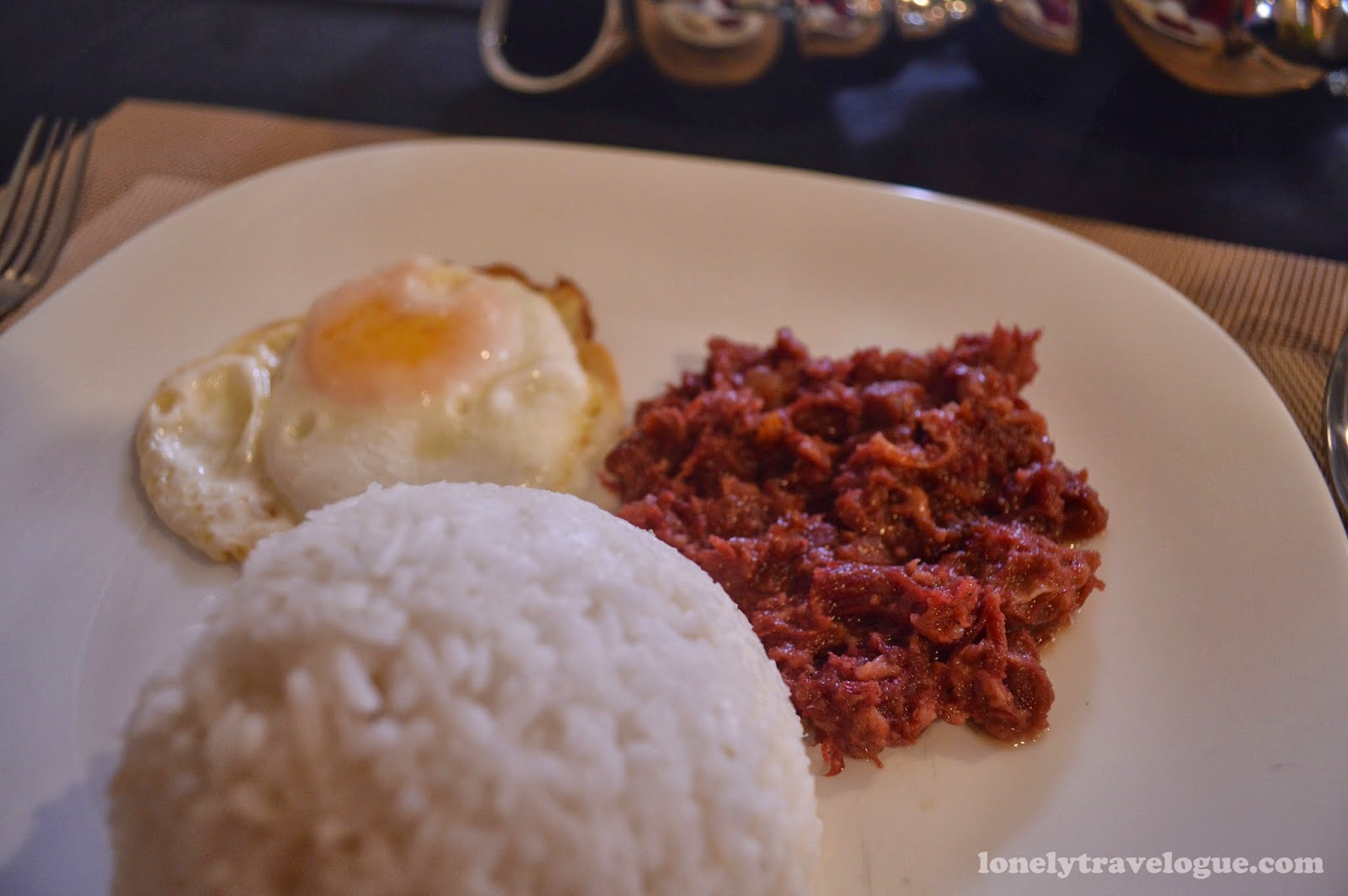 Islands's Leisure Boutique Hotel and Spa
An Island's Leisure Hospitality Group


Contact Details
Manila Sales: +632.994.9291
Cebu Sales: +6332.263.3019
Mobile : +63.915.349.1132


Email Support
Room Sales: [email protected]

Website
www.islandsleisurehotel.com, 
www.islandsleisuregroup.com

Social Media
Facebook: www.facebook.com/islandsleisure 
Twitter: www.twitter.com/islandsleisure