It was a one big day not for us but for the two people who will make a vow and kiss in the presence of our Creator. They say that life is a journey – a long journey in faith, hope, joy, love and sometimes (maybe most of the times) pains and heartaches. In our walk here on the dusted pavements of the world there is one big decision that we have to make. To choose our partner to walk with us in this world. Some don't get into it but most has to deal with the greatest decision they will ever made in their life. Not to mention the stressful preparation and sourcing of funds until the greatest day of his life.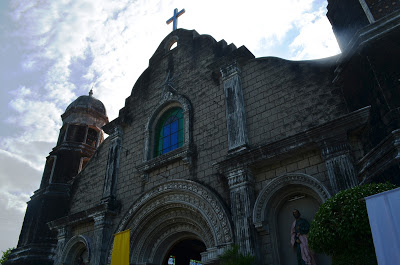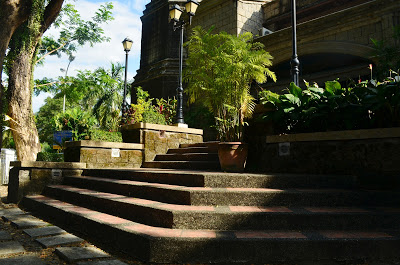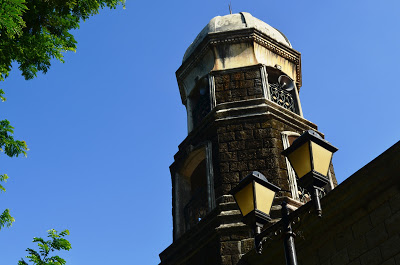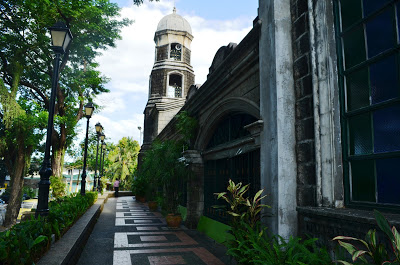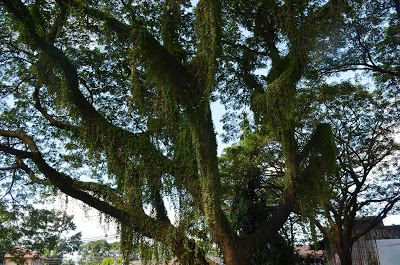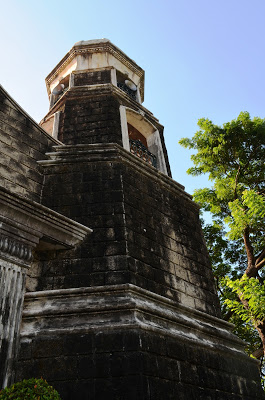 I am always exited to witness two people exchanging vows and sealing their commitment to each other in front of many witnesses that will and should last forever. What makes it more special is the fact that the wedding was held in a church – a beautiful church – and the venue was superb in terms of ambiance and serenity. I am not a Catholic but church weddings scene digs my emotional temperament.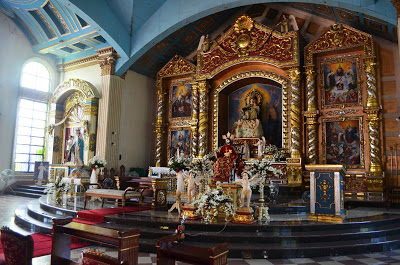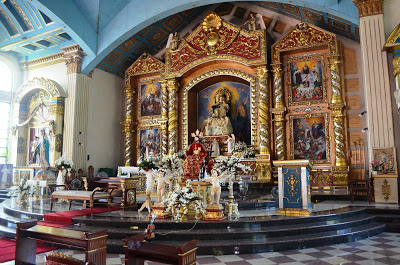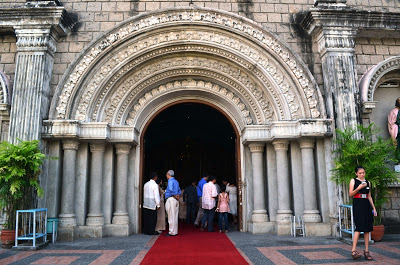 One hour away from Manila, we arrived ahead of schedule at Mt. Carmel Church in Baliuag, Bulacan. Getting there early allowed me to do my backpacking wildness as I tour around and take pictures of the beautifully dressed people. Oh did I mention the Spanish inspired church? As you could imaging the brick old style covered with moss walls makes it a perfect wedding destination. That made me sweat even before the wedding itself.


Here comes the bride! Everybody on their feet trying to catch a sneak view of the bride – the star of the day! All point and shoot and DSLR cameras are pointing to the bride trying to get the best shot for Facebook purposes.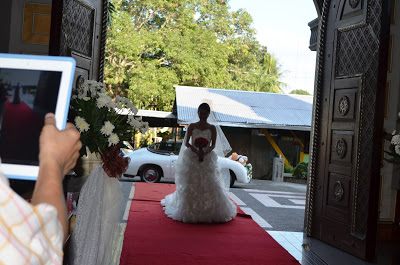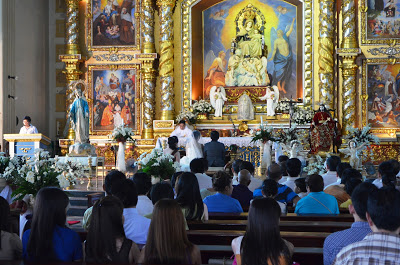 Many said that the bride will always be at her best in her wedding day. That leads us to the conclusion that bride is at her most beautiful aura on the day of her wedding. Regardless of the common stress during the preparation she is the most beautiful especially for her groom.


Sitting at the pew at the near end of the church gave us the tendency to do not focus on the holy ceremony added to that was the cute not so little flower girl who refused to be placed on the seats reserved for the secondary sponsors. That was Cloe. The chubby flower girl who entertained us with her enthusiasm with the rose petals scattered on the floor and the pews.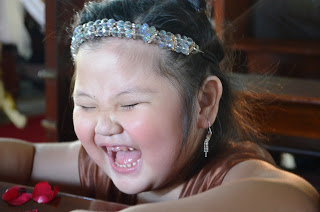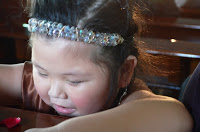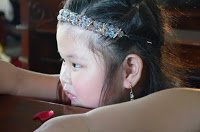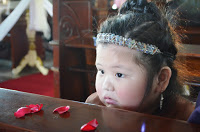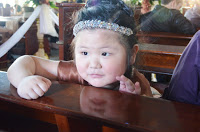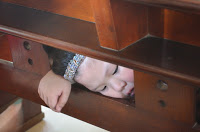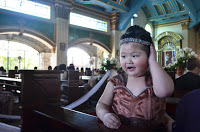 Our mind was not on the ceremony. We were playing with the kid during the ceremony… forgive us for that hehehe… I too was busy taking pictures of the child. Her cute rotten teeth which added to her cuteness make her smile more delightful to see. Lol…


Matthew 19:14
"Let the little children come to me, and do not hinder them, for the kingdom of heaven belongs to such as these."

My Officemates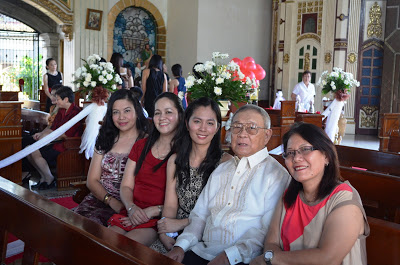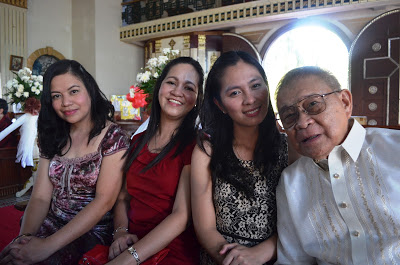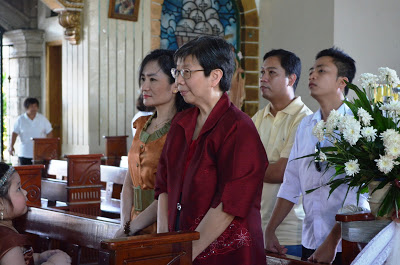 More Photos