Few hours before the Christmas Eve, everybody is busy preparing for the Noche Buena. Kids are excited for that gift under the Christmas Tree. I hear the theme song of the holiday – Mariah's All I Want For Christmas, in which only she can sing, playing on the radio few times per hour. We all have wishes for Christmas as we face the new year coming. But I guess Christmas is not for wishing or opening that fancy wrapped gifts. We ought to thank our God who blessed us this year. You might experience darkness or light this year, a moment of prayer and thanksgiving is enough to complete and live the essence of Christmas. After all we are all celebrating Christmas because of our Lord Jesus Christ.
This year has been very good to me. I met a lot of friends and visited places as many as the previous year. There were moments of sadness. In fact right now I am (I mean we) are in the process of knowing if we really are meant to be. Could we face the future in the same direction? I know that you know what I am talking about – well yes relationship problems. I don't need to elaborate. All I know is that I master the art of hiding emotions.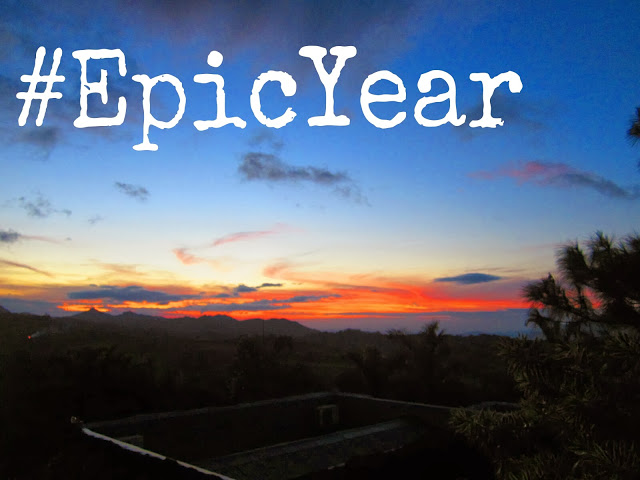 Taken at my secret dwelling somewhere south
While browsing my hard drive two words came out to me: 2013 is an #EpicYear
There are a lot that happened to me this year in terms of traveling. Traveling is a way of life. Its a lifestyle for me. The eagerness to see new places and meet new faces grows deep and deep. This is me. May it be long or short travel, I am hungry for sights, story, history, and new revelation. Traveling makes me a human being. I don't have enough savings. Money can't be exchange with memories anyway. You can't buy memories when you get old. You might live in regret why you didn't travel when your body can still challenge the earth. Money can be earned by working. But the lessons I got on the road makes me richer than anybody who has a multimillion bank account. Memories are my treasure.

Let me run down the 10 Events that made my 2013 an #EpicYear.
#EpicSelfie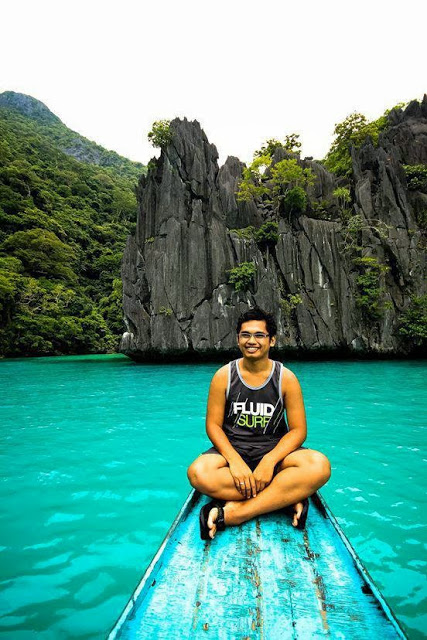 Taken in El Nido, Palawan last August, this has become one of my favorite photo. All I have are happy memories filled with the beauty of the Philippines. You can see the rest of the El Nido pictures in my Tour A and Tour C blog post.
#EpicMeetUp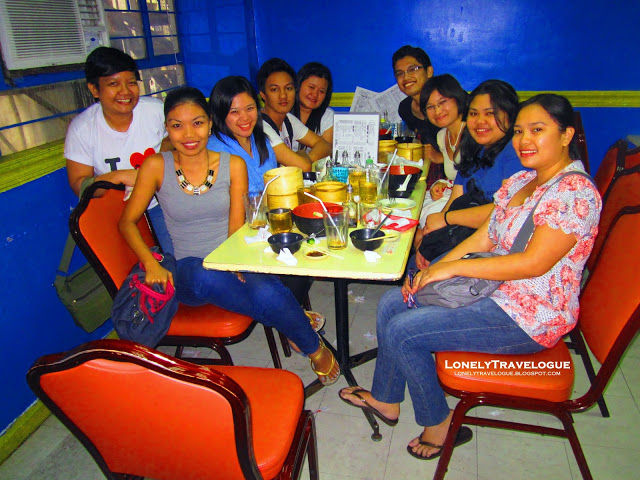 L-R Natz, Chyng, Kaiye, Kenneth, Endeth, Me, Claire, Val and Kat. Gelai was on the restroom
Taken in Wai Ying in Binondo during
My year began in Binondo. Because of a friend from Cebu who added me in a Twitter conversation, I met a group of people who I share the same passion. They were the very first Travel Bloggers I met. If not for this meet-up I won't be that inspired and eager in this world of blogging. It was a humbling experience to have met this people and this made me want to meet all the people behind that blog.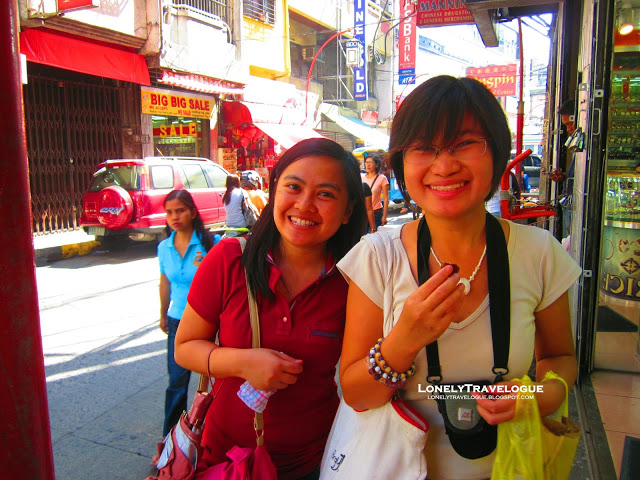 Gelai and Claire. (Baka magtampo eh)
#EpicPicture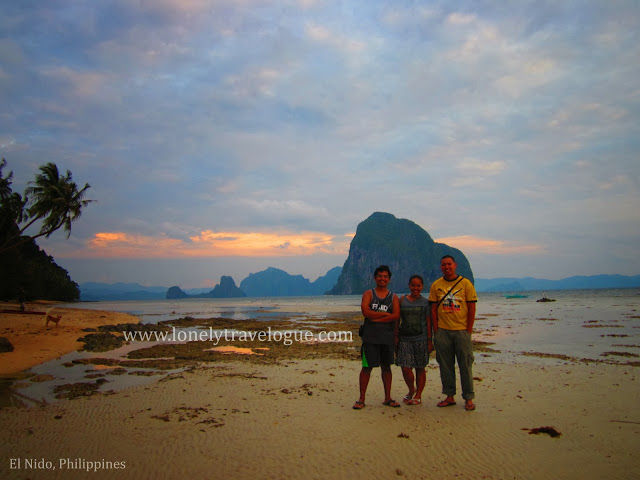 Me, Lai and Josiah in Maremegmeg Beach, El Nido Palawan
I never thought that I will like this picture so much. It was a product of a meet-up in the world's best place – El Nido. Travel Bloggers loves to meet up and Travel Bloggers love to take picture. So with we are. On the picture was Ate Lai and Josiah – two of the best bloggers in the country. I won't gonna say my title for them here you can read it on my post about Maremegmeg. The moment was just perfect to take picture. That was at 5:30 to 6:00 in the evening. We were chasing the sunset then but this one is no perfect. But the God of the universe provided us the dramatic moment for this picture.
#EpicStaycation
Because of the failed horror night in Orion Hotel last February we all wanted a repeat. So kuya Dom arranged a staycation for us in Loreland Farm and Resort in Antipolo. But I guess you cannot do a horror night if you are being offer a spa and a fancy dinner. Instead of a horror night we had sumptuous snack, dinner and breakfast; a relaxing infinity pool experience overlooking Rizal and Metro Manila and the best of all a soothing one hour massage.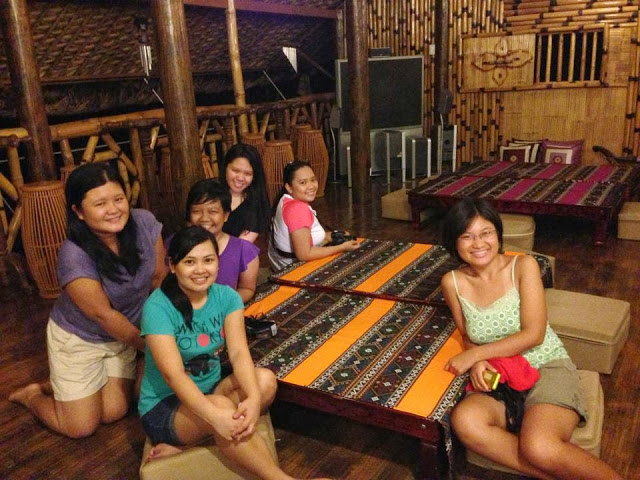 L-R Gelai, Endeth, Natz, Kaiye, Kat and Claire
Staycation is best shared with your friends. A place filled with the spirit of love and friendship will surely be a place where laughter and joy will be cherished. Thank You Loreland for hosting us.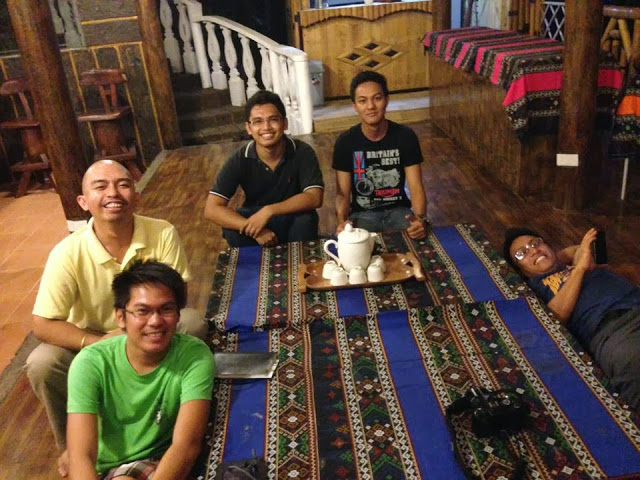 L-R RJ, Rem, Me, Kenneth and Kuya Dom
#EpicClimb
My first ever climb. Though not a major mountain to climb. Still, Mt. Batulao made me sweat. When we reach the summit of the mountain, I somehow said that the destination is secondary. How you get there is what matters most. Along the way, I experienced cramps, dizziness, pain and the thought of giving up but still I pushed through because of the people around me. When we reached the summit I smiled because I endure everything.
It was an #EpicClimb because its my first and this made me wanted to conquer more mountains. I Remember that one of my goal for 2013 was to climb Mt. Pulag but it didn't happen. I am still vying into that this summer preferably on my birthday.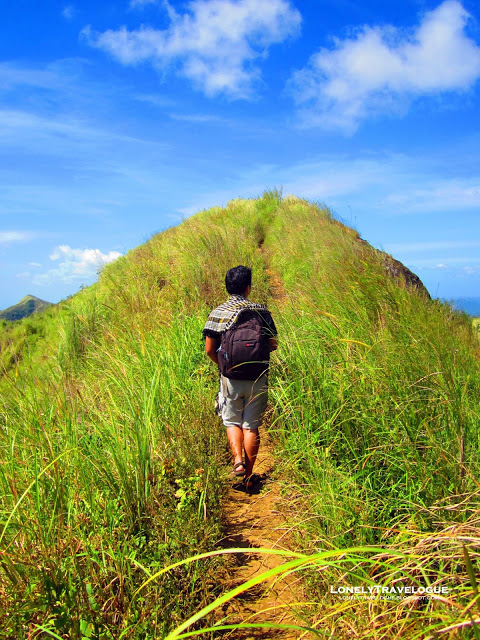 #EpicUnderwaterAdventure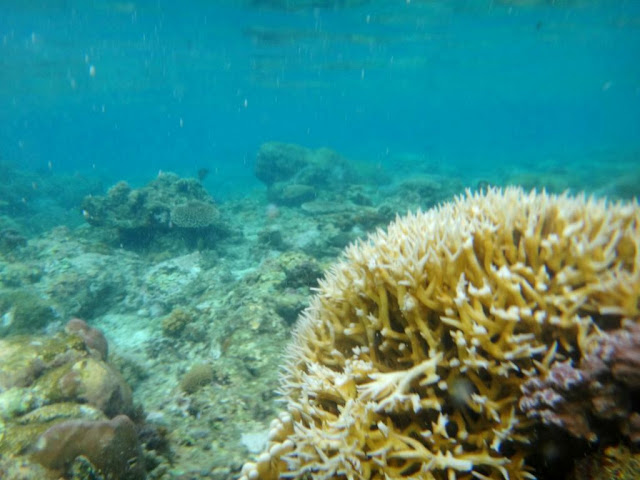 Photo by Claire Madarang
Last May Kuya Dom Organized a tour in Apo Reef in Sablayan. The trip was one of a kind. I haven't snorkeled the way I did in Apo Reef. Though there were a lot of mishaps that happend along the way, still we had a great time in Apo Reef. I will never forget the experience and the feeling when I saw two giand Pawikan or sea turtle on the beach. It was also my first time to sleep in the sands till morning.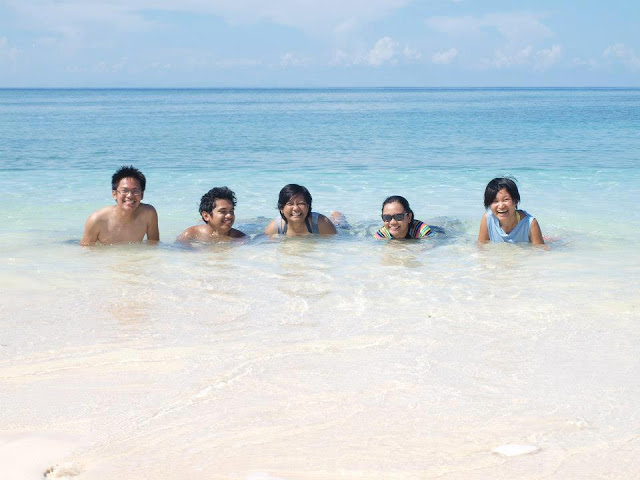 Photo by Natz
#EpicBeachBummin
The beach that set my standard. That is Calaguas. Although there were incidents that could make this trip horrible, still I would say that Calaguas is one of my favorite beach after the 7 Commando beach of El Nido.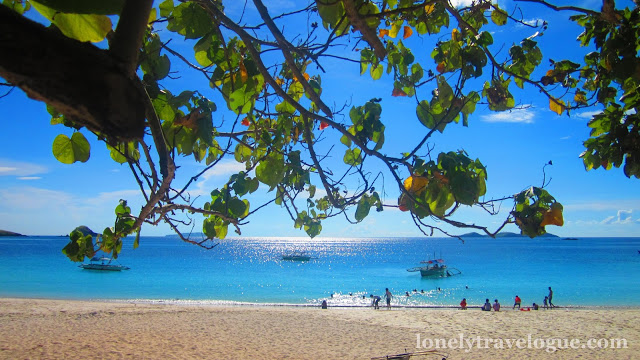 #EpicMoment
Lake Danao – Oh That Like. Needless to say, I love sea, streams, river and lakes. But this one in Ormoc gave me a moment of light. The stillness of the water made me shut for a while and just stared at it for like 20 munites. I could just stay there for the whole day!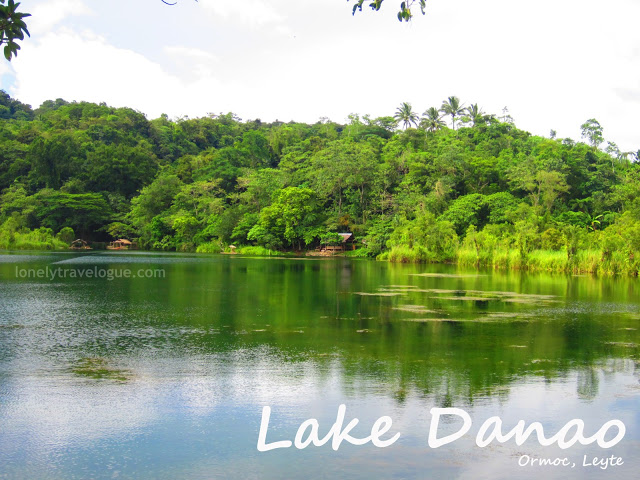 #EpicSoloBackpacking
Last August I did an Epic Solo backpacking in Northern Palawan. It was detailed-ly planned for maybe six months I guess. I covered Cuyo Island, Puerto Princesa (In which I had to work), El Nido, Taytay, San Vicente and Port Barton. I loved it. The experience was so great. I think I almost died because of the motorcycle crash on my way to San Vicente. I ended the backpacking in Port Barton volunteering with the local health workers. We went to the far Island of Port Barton to give free medical assistance, vaccines to the infants and distribute pregnancy pills to the mothers. Yeah… I was the one distributing it and its kinda awkward.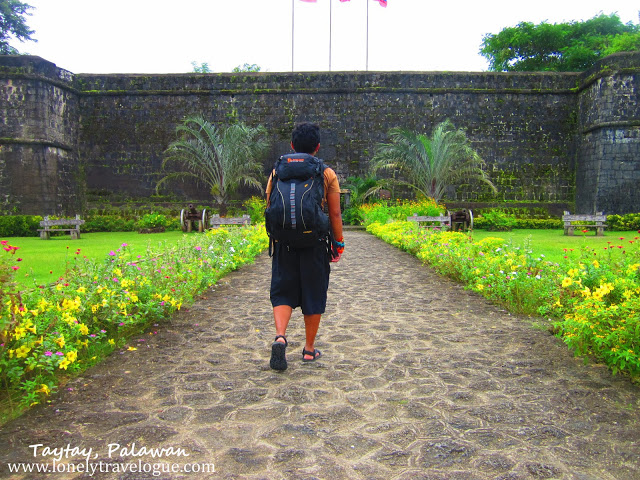 Me entering Fuerza de Sta. Isabel in Taytay, Palawan
#EpicFriendship
More than the journeys and travels i had this year, in which all were great, the people that I met this year are all awesome. I just didn't travel I made connection with the best people in world. Every meet ups with travel bloggers was exciting because of the people thus friendship was on its way.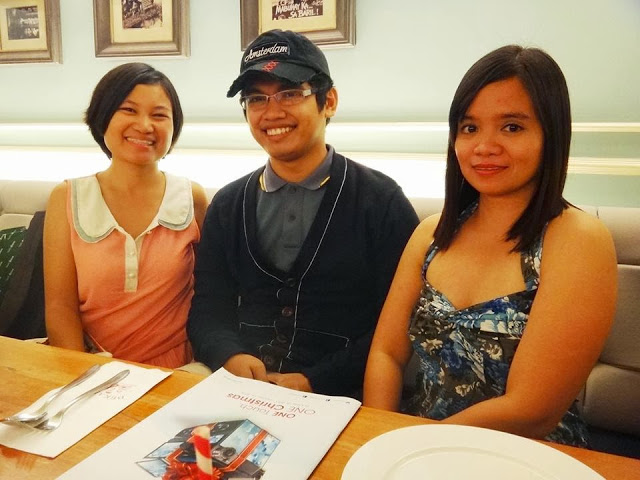 Pau's Birthday Dinner in Dekada
I got my best friends on 2013. I don't consider them as friends or close friends only. Pau and Claire and Rem are my best friends. With them I can say what I want. With them I can laugh the way I want. With them I can act like a child and they treat me like a baby brother. They are like five years older than me anyway (hahaha) Five hours of dinner is not enough for us. After that crazy dinner we still chat in our "Abrbrbrbrbr" FB conversation. Hahaha…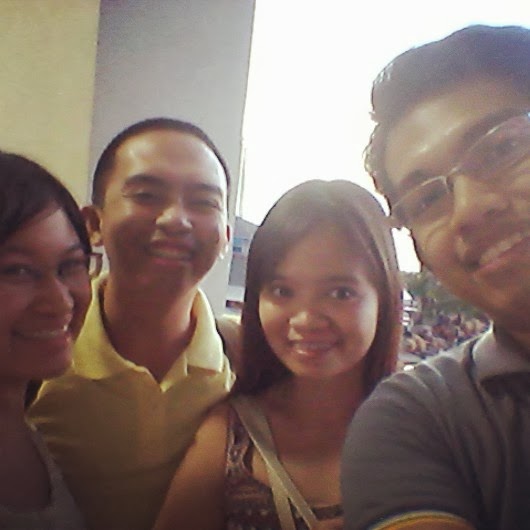 Random meet-up in MOA
There was this time that I really felt down because of my relationship status and I asked Pau in our "Abrbrbrbr" FB conversation if we could meet in Makati to just talk. I did't invited Claire because she's from Las Pinas while Pau and I were in Makati already. While Pau and I was in Ayala Triangle my phone rang and there was Claire asking where we were. Claire and Rem came to Makati all the way from Las Pinas just to comfort me. That was the sweetest thing I got from a friend.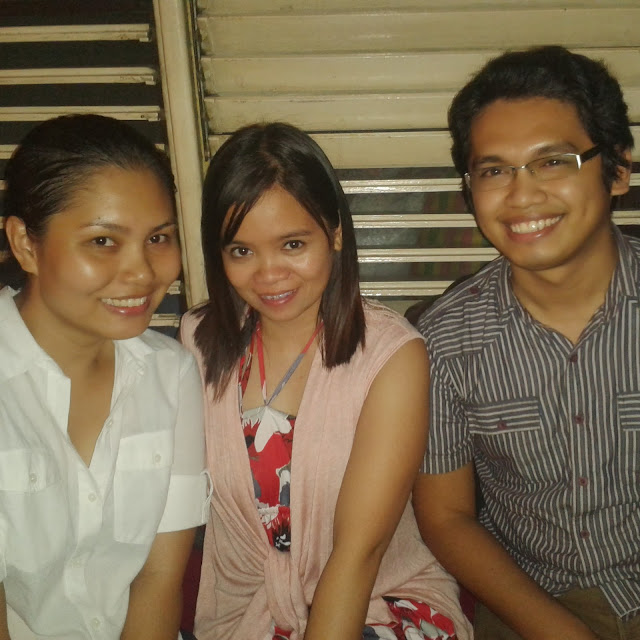 Mai's Birthday in her house
Mai and I clicked when we first met in Binondo. I knew then that we will be friends and so we are now. Right now I am looking forward to spend time with her just to talk and I know we will never run out of topic. 😉
Every moment is a treasure to cherish. Every places is worth to savor. Every friend is worth remembering. In earth we walk like stranger but come the dawn we got got something which will make us richer than before – surely. 2013 gave me a voluminous amount of memories and that makes me a rich being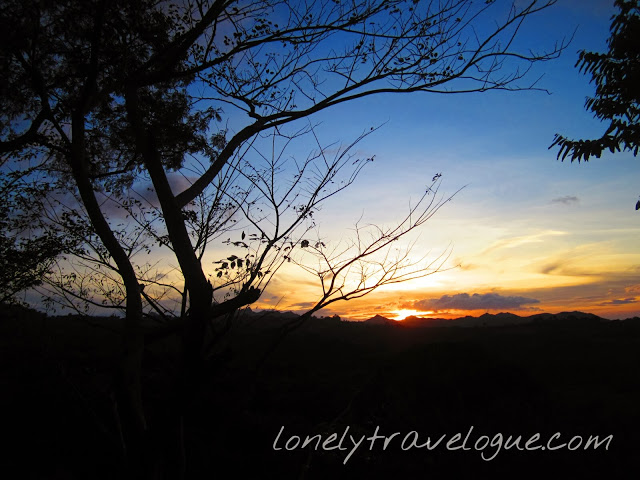 If this helps you or inspired you please share this in any Social Media platform or comment here if you wish to ask for more =)

This is the travel blog of Jherson Jaya – banker by profession, adventurer by passion. Everything written here were based on his experiences. The lust of seeing new places thrilled him to explore both the explored and unexplored world. Old and new architecture fanatic; lover of food, both exotic and indulgence; and founds peace in long bus and train rides – that's how he describe his way of traveling.

Follow his adventure by liking his Facebook Page LonelyTravelogue and following him on Twitter and Instagram.