Canigao Island is one of the hidden Gem of Leyte. It is unknown to many especially to the people of Manila or of Luzon Island. I didn't had an idea what's in there until I saw it with my eyes. Canigao is an islet with white sand beach. It is a popular weekend getaway for families and friends residing in Leyte. 10 minutes away from the mainland – that will surely hit the locals.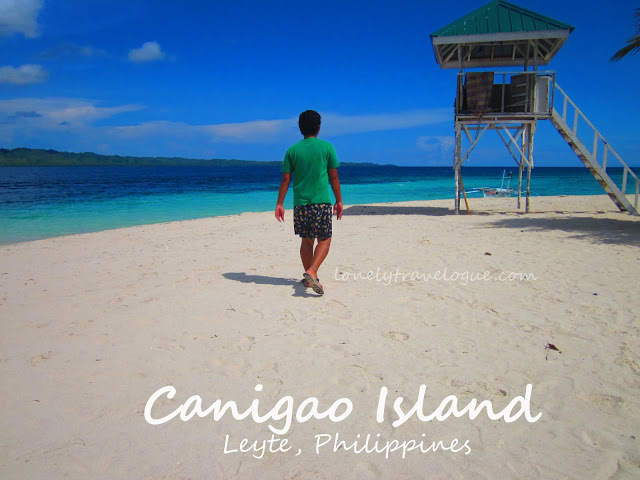 Never be afraid to search the water… you will find something you have never seen before.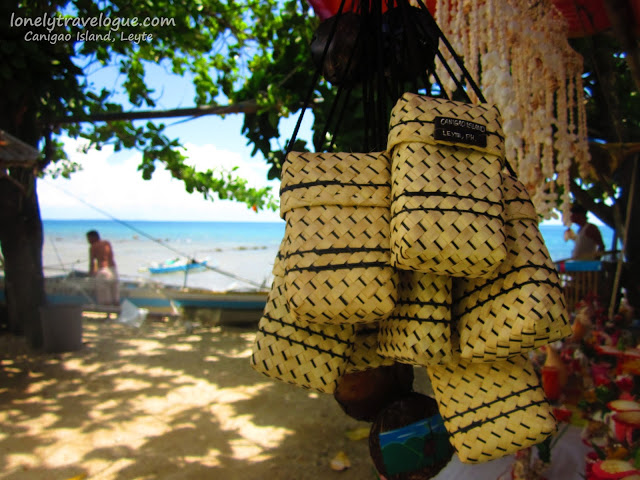 Canigao Island was the first destination of our Southern Leyte Exploration. As I have said I didn't know the Island, so it was Claire and Ephraim – our host, who were in charge of getting there. Actually, its just Ephraim. Hehehe…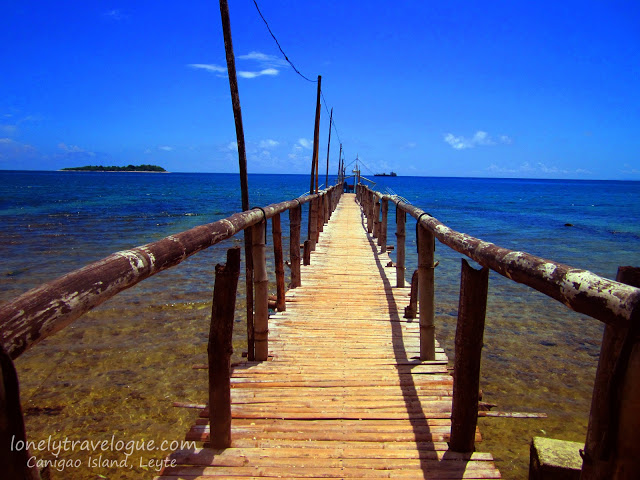 We took a van in Ormoc City Terminal and asked the driver to drop us in Matalom, Leyte where in the Island jump off point is located. Travel time is around three hours, so prepare your throw pillows to have a comfortable sleep. But be sure the driver knows that he has to drop you in Matalom. Specifically, Canigao Island is located in Brgy. Itum, Matalom, Leyte.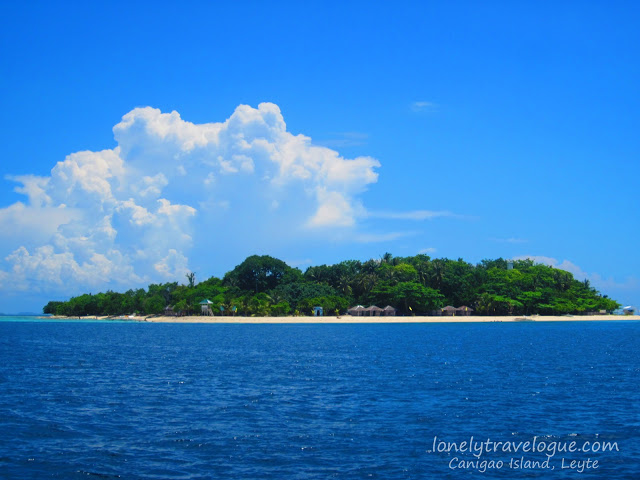 When we get there we took a pedicab to proceed to the terminal. We paid a certain amount in which I forgot how much for the boat ride back and forth. Though I remember it was very minimal. Less than Php50 per head. I believe there is an entrance/environmental fee for the Island. The thing was nobody approached for the fee and we do not know who and where to pay.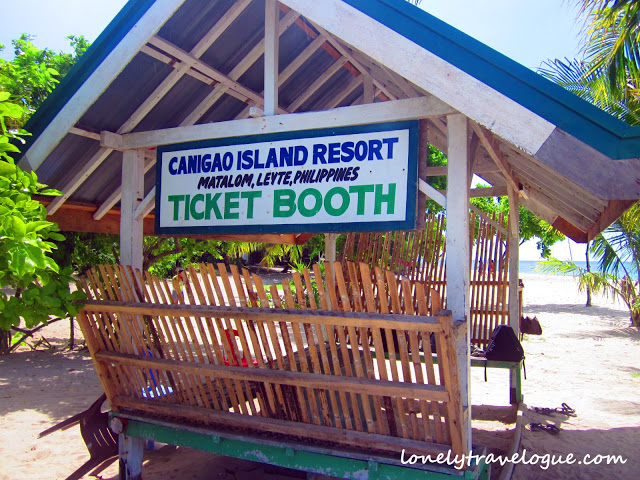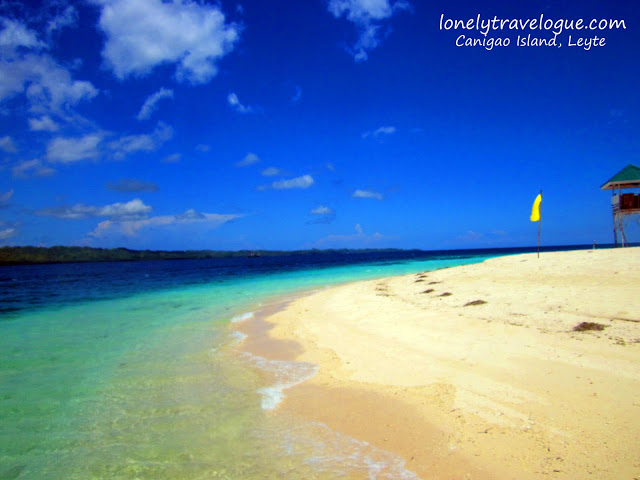 When we reached Canigao Island, we did some strolling and picture taking. Canigao Island is an islet thus you can tour the island by foot. There are parts that are not passable. There are also parts of the island where rocks dominates the shore thus good enough only for picture taking. After all the rock formation on one side is picturesque as the white sand.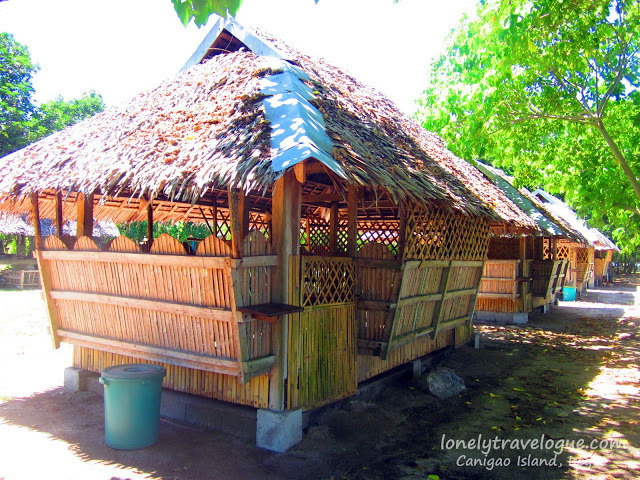 If you want to do beach camping you would have to pay Php50.00 for space fee. Basically you can set up tents anywhere in the Island. If you do not have tents, there are available for rent for the minimum of Php300.00. I saw some rooms there but I failed to ask how much it cost per night. Of course if you are a family or in a large group you would want to rent a cottage for Php300 I think.
Don't get frustrated when you fail to bring food or water there are available stores in Canigao Island.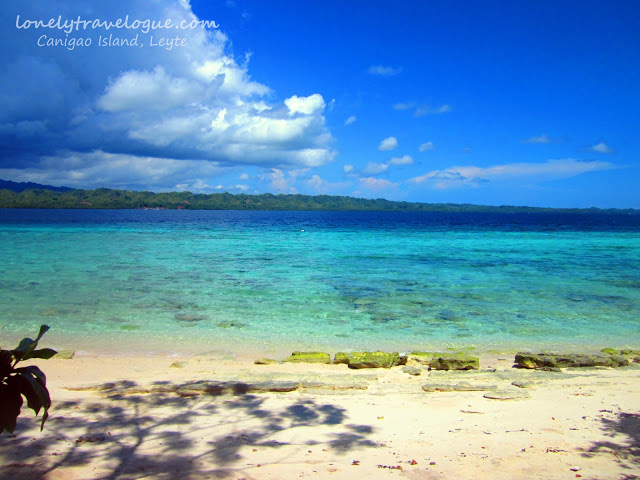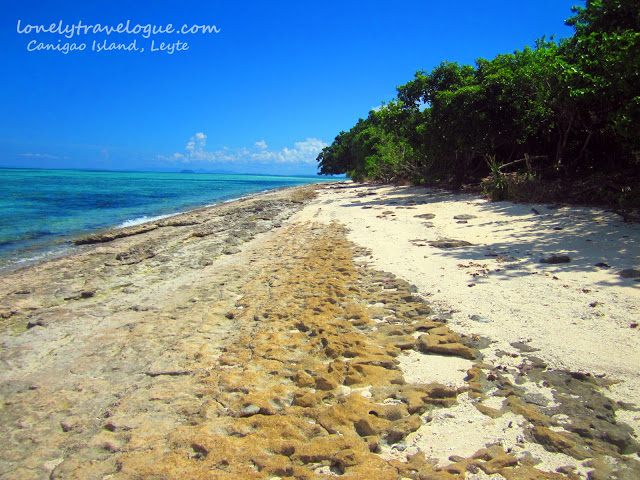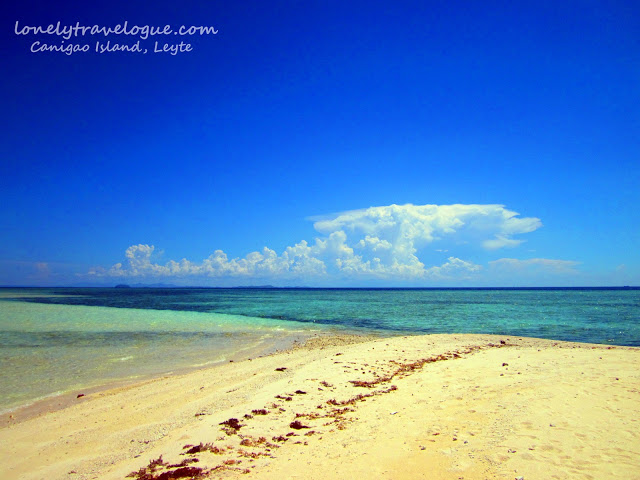 I did expect something extraordinary from this Island. Maybe I was just stereotyping. Every place has its own beauty and allure. God made us unique thus also for the places and location in Earth. They say that beauty is subjective. Yes, indeed. Canigao Island is beautiful. I realize that when I dipped into its waters. Its not a perfect beach but it still can offer you a good communion with the water.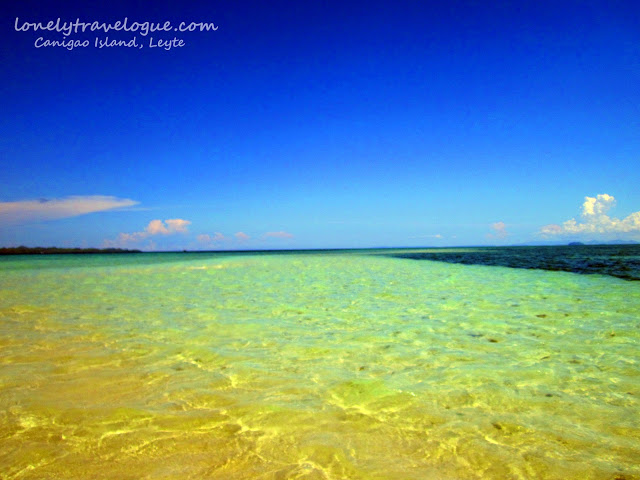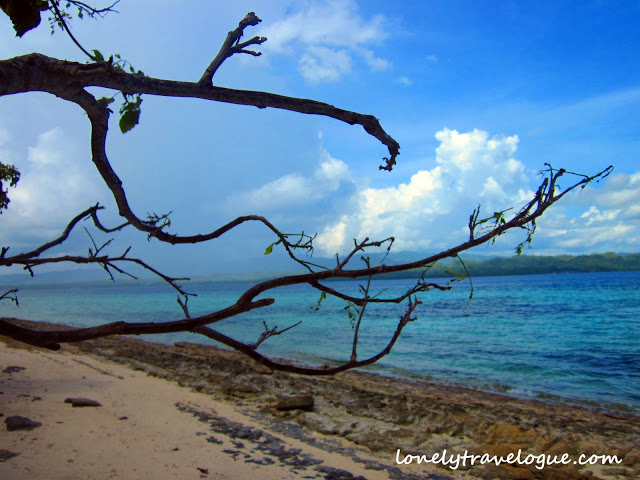 The rain is coming!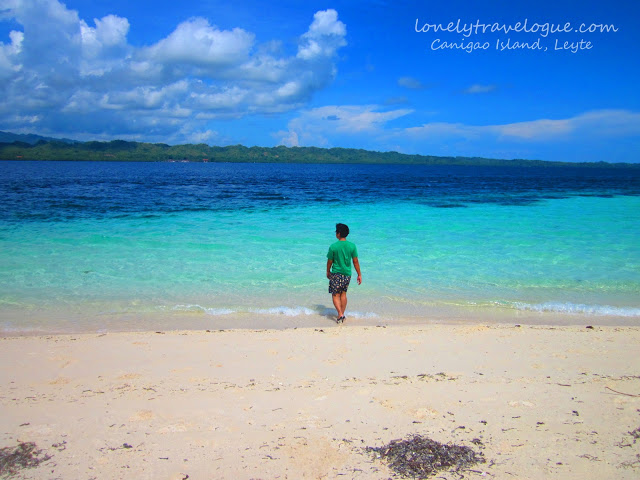 This island deserves a visit when you are in Leyte. The drama is spectacular. Its pristine waters level it self to the top island destination in the Philippines.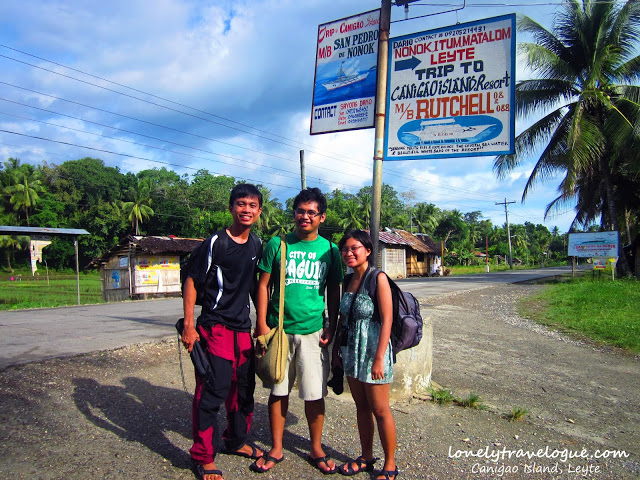 Eph, Me and Claire =)How to get to Canigao Island
Canigao Island is Located in Matalom, Leyte (South of Ormoc City)
Take a Van bound to Maasin, Leyte.
Tell the Driver to drop you in Brgy. Maitum, Matalom Leyte (Travel time 3 hours)
Take a pedicab going towards the jump off point.
Take a boat bound to the Island.
Leyte Series
Tacloban Walking Tour
Maasin City Tour
Sogod's Agas Agas Bridge
Ormoc Walking Tour
Want more TravelUpdates? Like my Facebook Page (LonelyTravelogue) or follow me on Twitter (mytravelinglife). You can also follow me on Instagram >>> MYTRAVELINGLIFE