It was not the best sunset I have ever seen in my life. But it was the most meaningful and memorable dusk of my life, maybe of our life. Every Twilight spend with the one that makes your day shines is truly a romantic moment for everyone. The moment was like you both were looking at the sun slowly making its way to the other part of the world and ending the busy noisy city activity while holding hands, her head on your shoulder and dreaming as if it was an infinite moment… though that's not what actually happened. But it was close to that…hehe
Rizal Park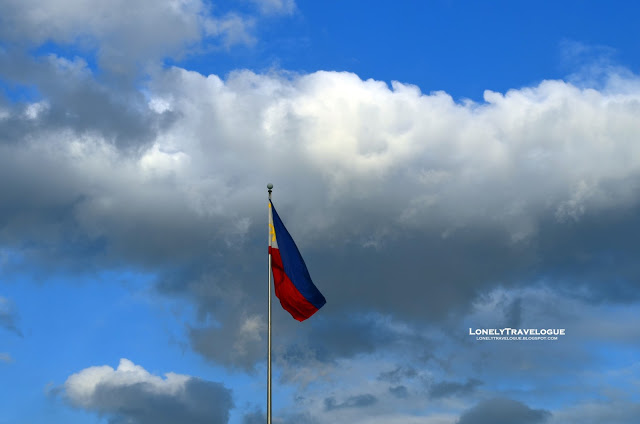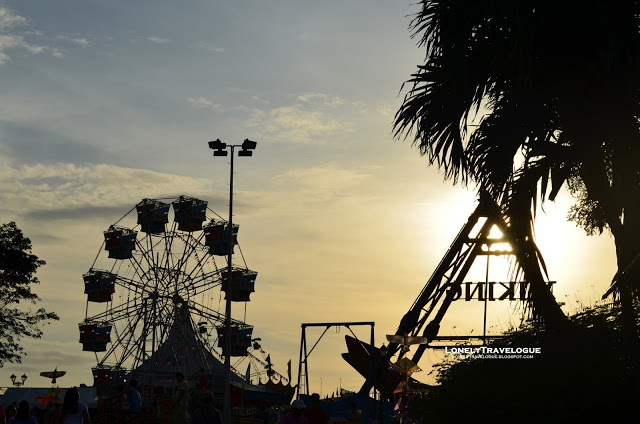 Amusement Park in The Quirino Grandstand Our Sunset watching started in Luneta, specifically in Quirino Grand Stand where we stopped and make some post for our individual blog site and Facebook accounts pictures' ahihihi… Quirino Grandstand I thought is a good place to take some pictures because of it has a vast grass area where you can do the post that you like. But to our surprise there is an amusement park installed maybe for holiday season in the middle of this historic place. It was in Quirino Grandstand where the Philippine president swore in as the leader of this country. I see the amusement park in the middle of the open fields of Quirino Grandstand as inappropriate Well that is my opinion. Him and Her making a post in front of Quirino Grand Stand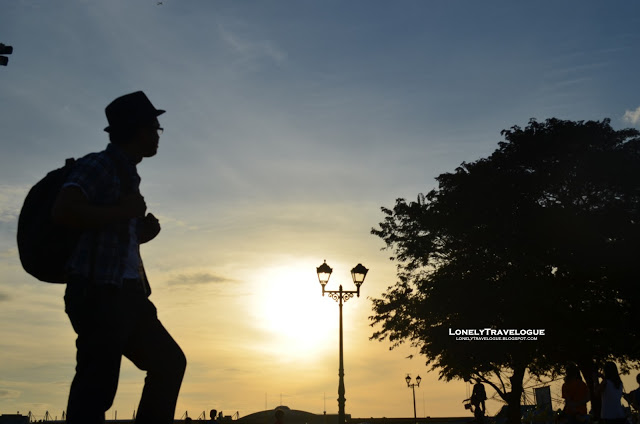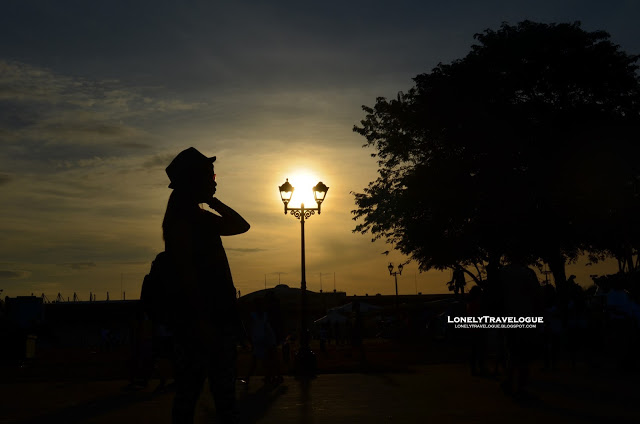 Walking southward from Quirino Grandstand is where we can see the most lovable sunset of all. The famous Bay Walk will host the dramatic setting of the sun – The Manila Bay Sunset.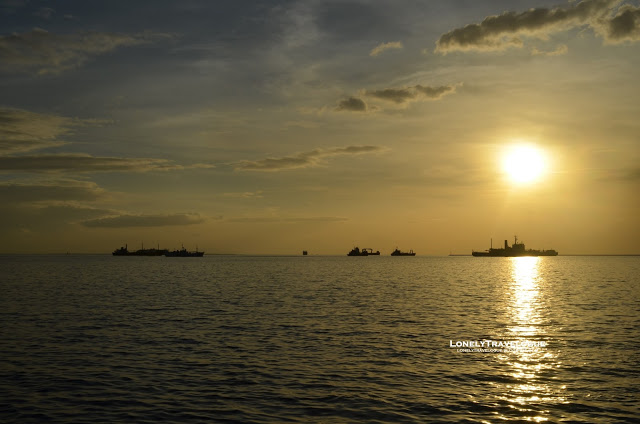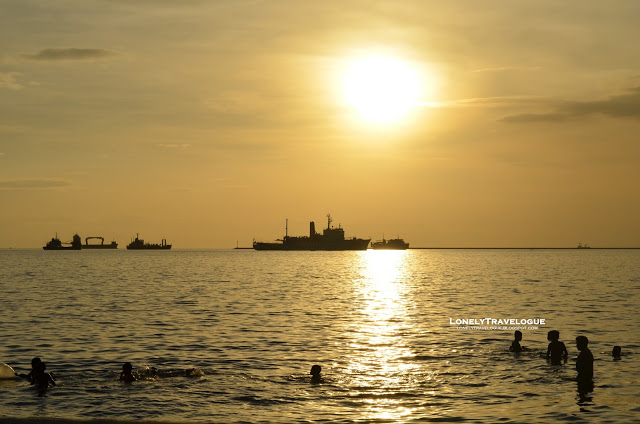 Aside from seeing the spectacular sunset and making cheezzyy moment with your girl friend it is best to play around Baywalk by making a photo shoot session =)
Oh its just him playing with the sun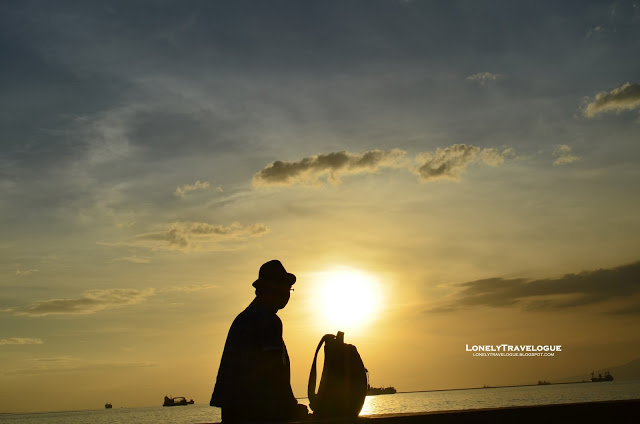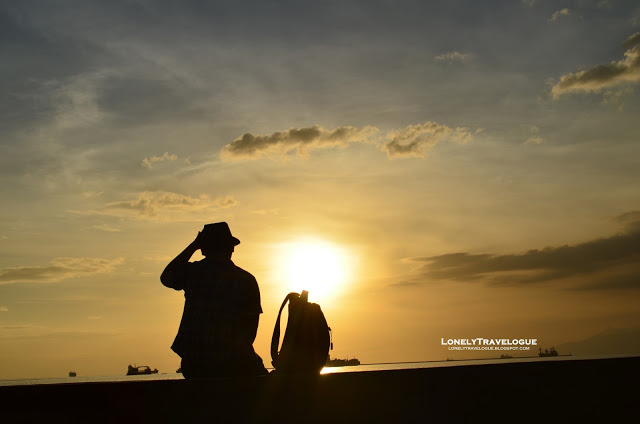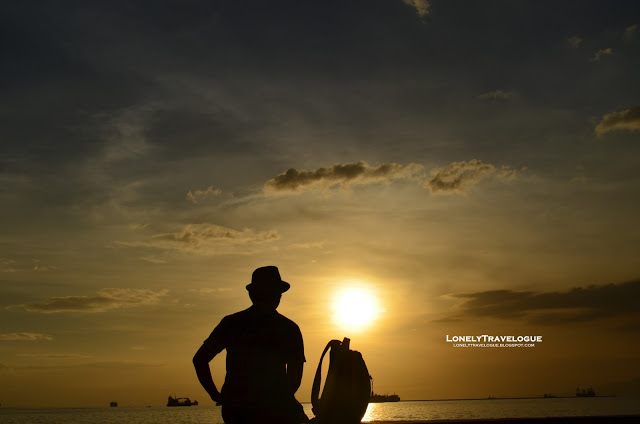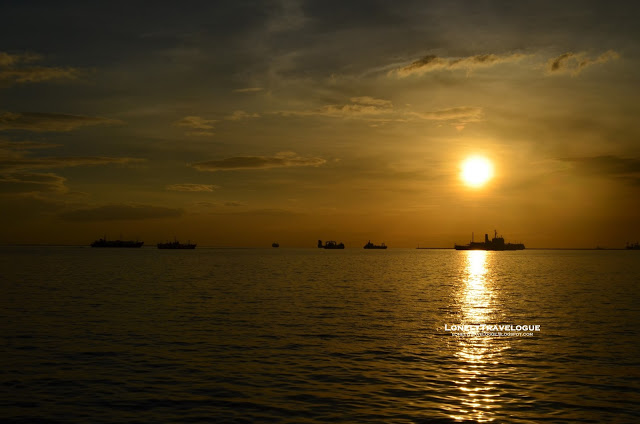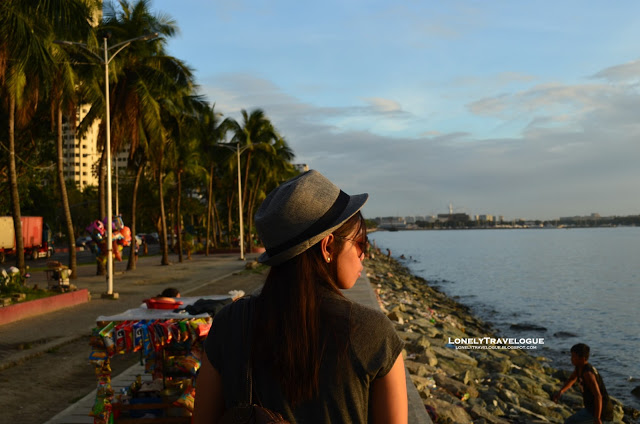 Its her going somewhere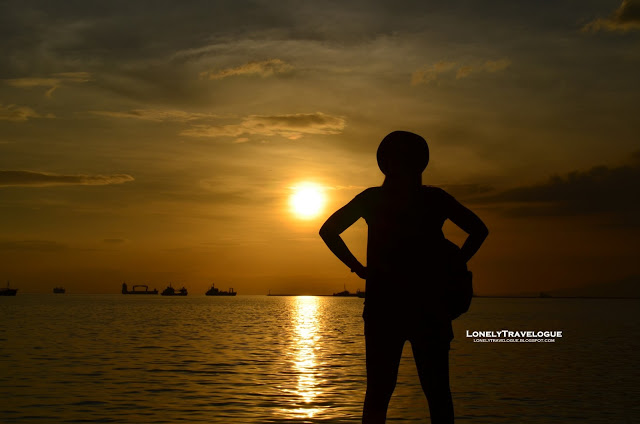 Mighty Girl!!! @imfibie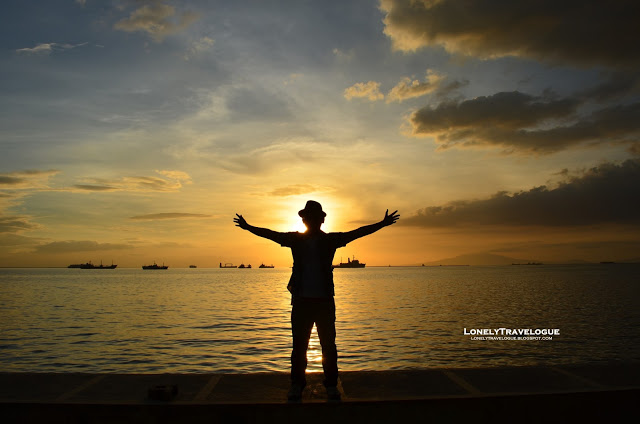 Its him again sayin' I am Free!!!
And its Him again playing with the sunlight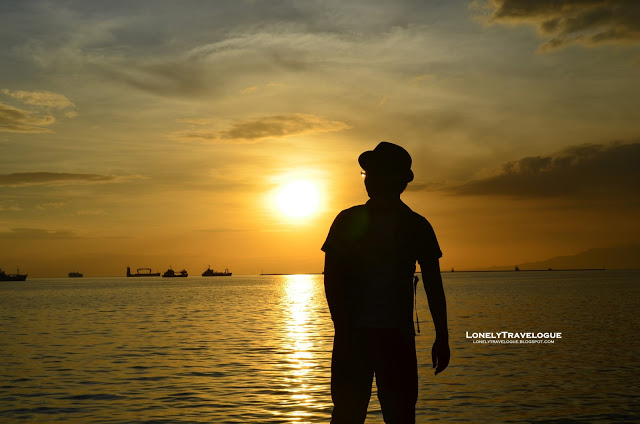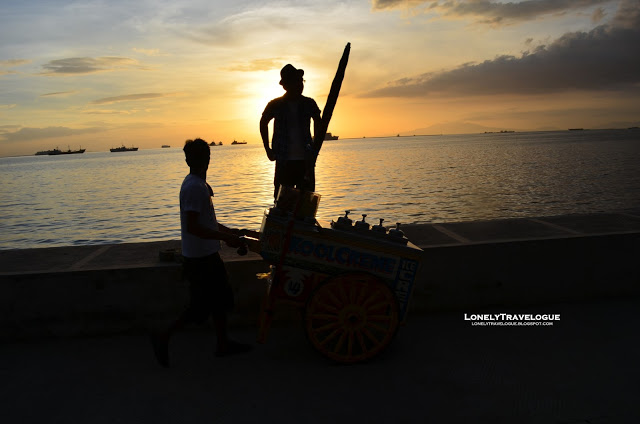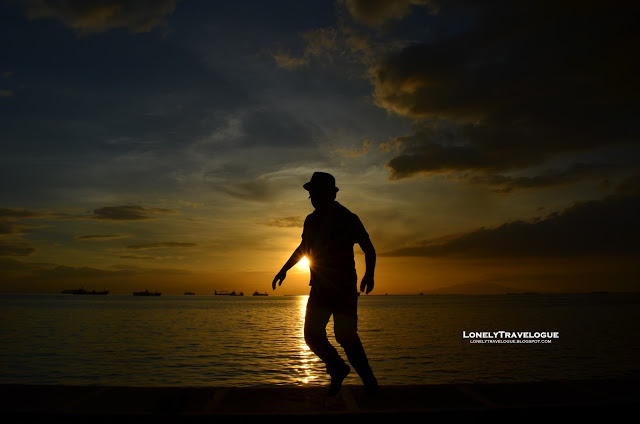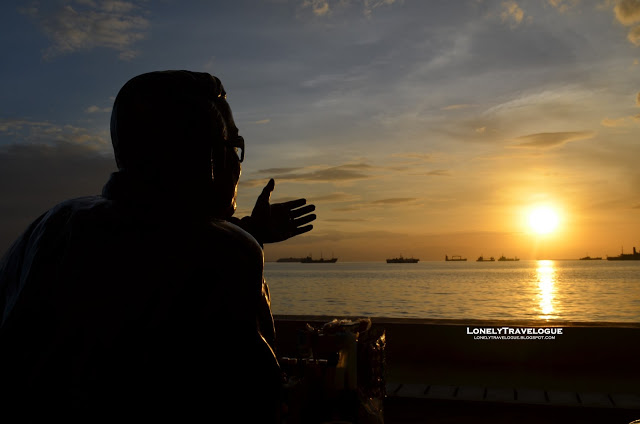 Oh oh… that's Ninoy (Photo inspired by Love Mindanao lol)
Now its her turn to play with the sunlight =)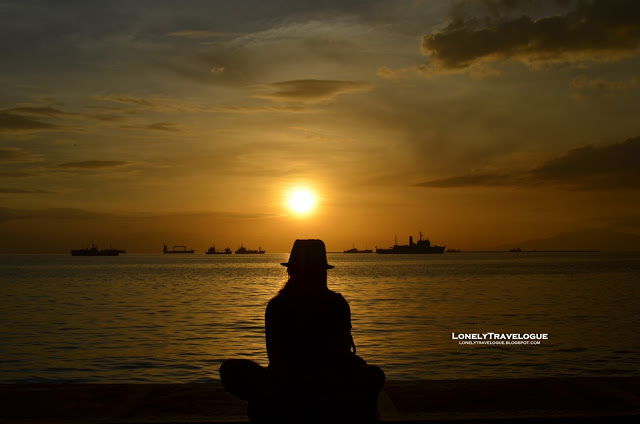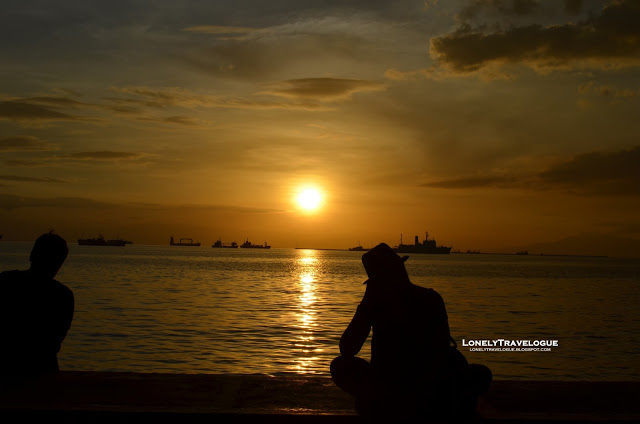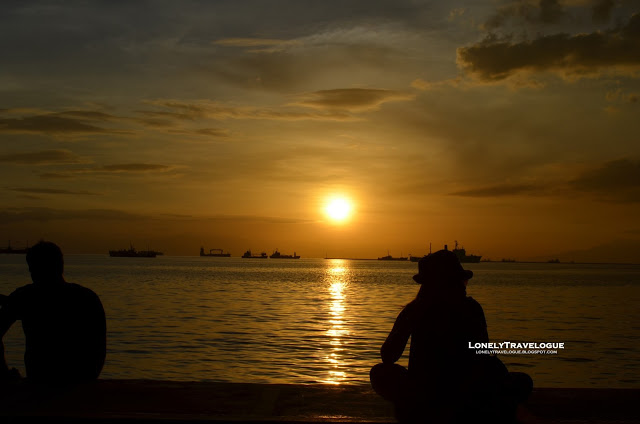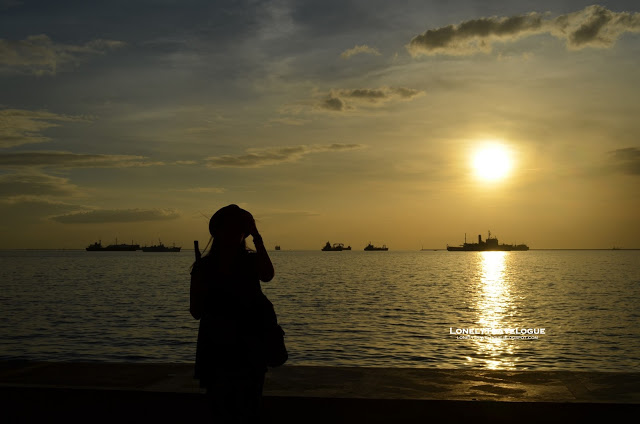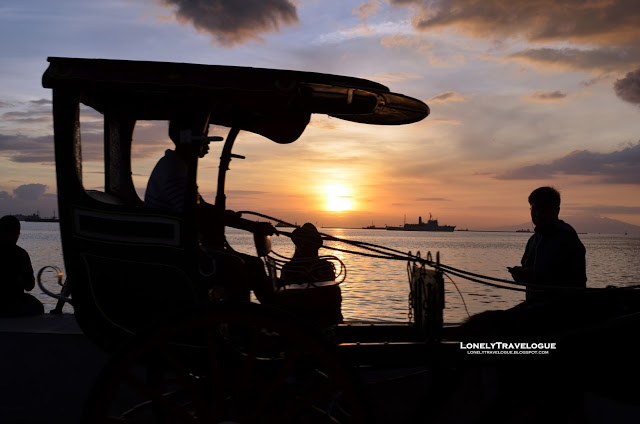 The sunset never fails to dig something in me that my soul is always rejuvenated every time I experience it. Was it the mesmerizing appeal of the sun after soaring in the sky ? Or was it just my emotion is longing for a day to rest after a long day of tiring events of life and that the sunset reminds us that there is still tomorrow as we celebrate the days triumphantly or faced certain challenges of life. Whatever that maybe, all I know is I will keep chasing for sunset to relax my soul. The sun rises and the sun sets, and hurries back to where it rises.Ecclesiastes 1:5