The Seven-Tier waterfalls in Mambukal Resort is a favorite destination among the locals and tourist in Bacolod. It features a seven waterfalls, a hot spring, a swimming pool and a park for all ages.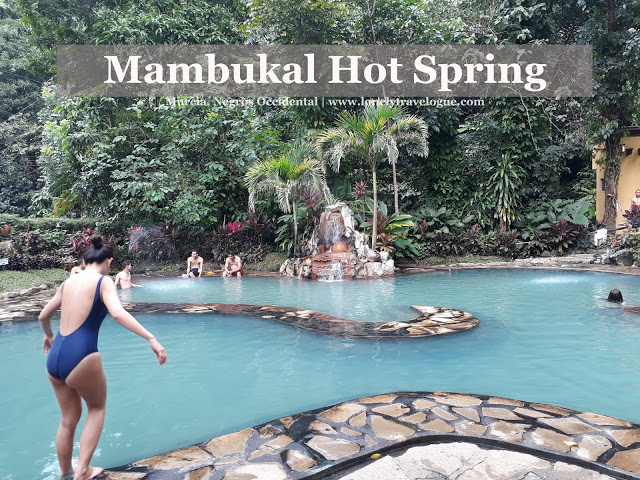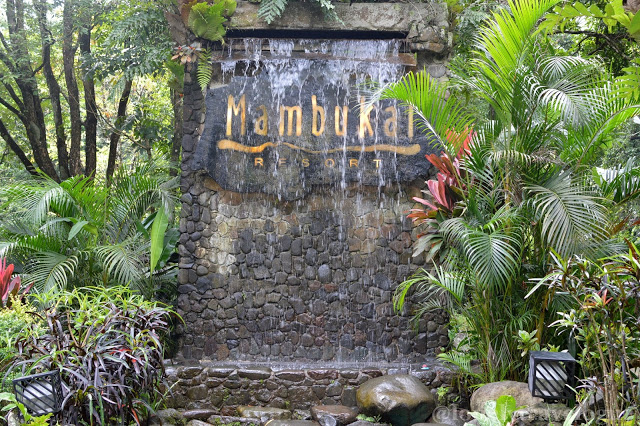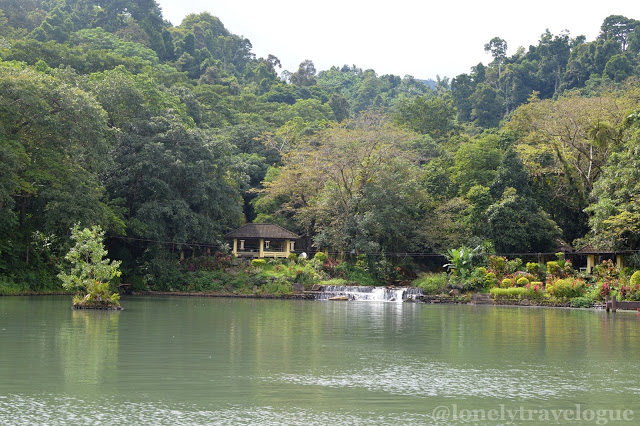 It was not my first time to visit Mambukal. I visited the mountain heaven in 2011 with my best friend. I thought I won't be going back again since I already experience it. But my friend Ann, who is based in Bacolod made me realized that I should go back because it's the first time of my girlfriend Lana in Bacolod! So that was a quick yes! There are tons of reason to go back to Mambukal. This mountain resort managed by the provincial government of Negros Occidental is worth visiting again and again. What I miss the most in Mambukal is the hot spring which relaxes every stress nerve and muscles that I have.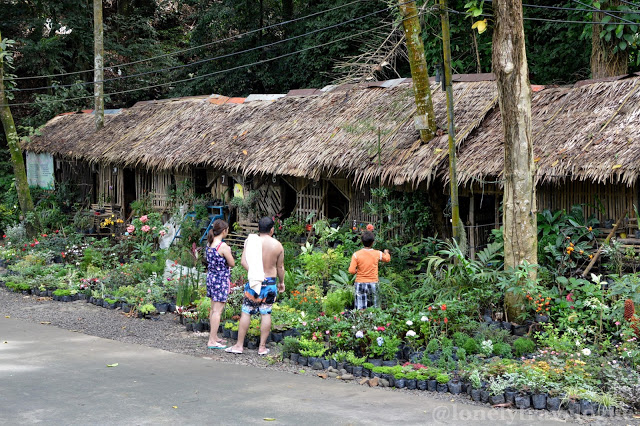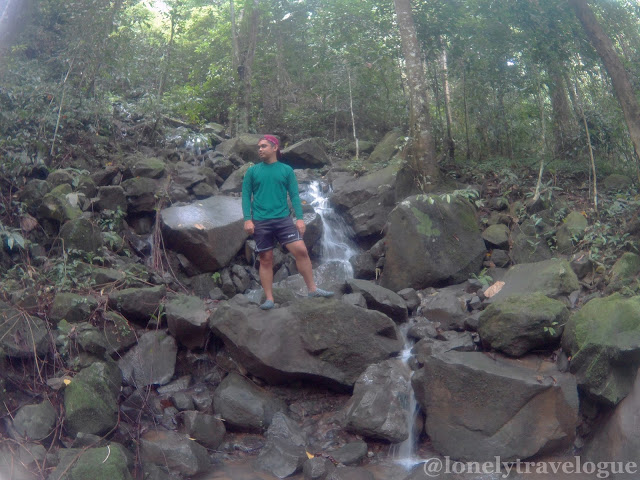 But of course We were not there just because of the hot spring. We were there to climb the seven water falls. Ann with her son Heckler and two assistants, Lana and I embarked in an hour of hiking seeing the majestic falls of Mambukal.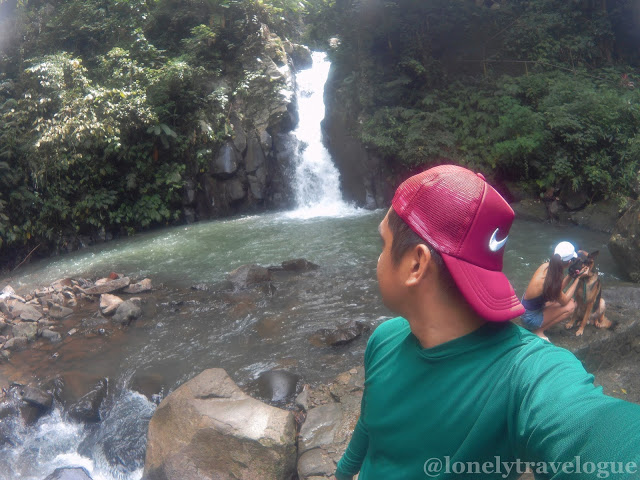 Me, Ann and her son Heckler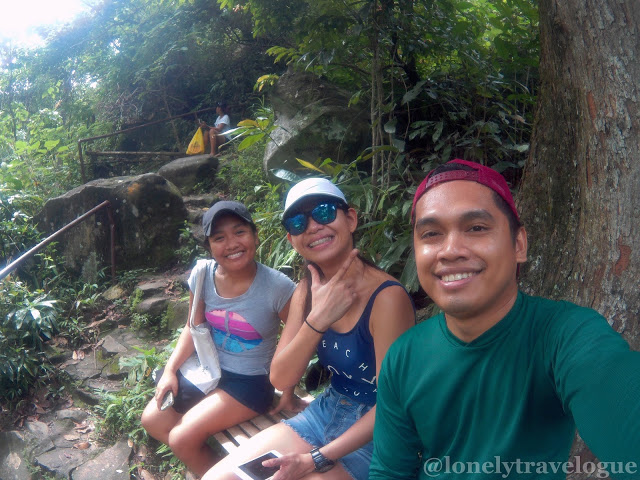 Lana, my girlfriend; Ann, my friend since HS and me, the Poging-Pogi 🙂
It was not an easy hike but it wasn't that hard compared to my other hiking activities. It was fun to stretch my muscles again after a long time.
You will wonder why the 6th falls wasn't captured here. That is because according to our guide, it is closed due to a landslide.

We proceed to the 7th falls in high spirit because at last, we will now bathe! The water in the 7th falls is cold like ice! For sure because it came from the mountain.
We decided to ride a multi-cab when we went back to the resort. For Php100 each you can ride habal habal back but since we were more than 5, the guide suggested to rent a multi-cab that looks like a truck. You can also do this at the start of the hike and do the trek in reverse.
After the quick hike, we had lunch in Mambukal Foodcourt. Expect the price to be expensive because it's still a resort. If you are in a budget, you can go out of the resort and buy your lunch outside. You can also bring your food.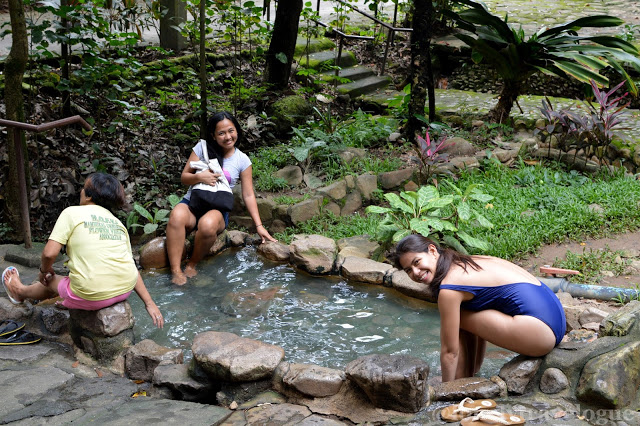 The most awaited part of the Mambukal experience is the dip in the hot spring! Yey!
This hot spring will cost you thousand in Manila! It is very relaxing and very therapeutic. The sulfuric water can cure skin problems they say, and I believe that. The water is 40 degrees. Its just perfect right after you stretch your muscles during the hike. https://www.google.com/maps/embed?pb=!1m18!1m12!1m3!1d3922.8517668068994!2d123.10237521418073!3d10.512339266888645!2m3!1f0!2f0!3f0!3m2!1i1024!2i768!4f13.1!3m3!1m2!1s0x33aeb3f4e93b73ed%3A0x313ee6d4c0c44976!2sMambukal+Resort!5e0!3m2!1sen!2sph!4v1509125074327