Biking is becoming my favorite to do whenever I travel. Some of the places I did a biking tour were in Bagan, Burma and just recently, in Chiang Mai, Thailand. It gives me joy that here in in the Philippines, we already have a biking tour inside the walled city of Intramuros. Bambike Ecotours is a different way to experience Intramuros because the tour will not only tell you trivia and history of the Philippines but also, you are participating in a social enterprise that promotes the People, the Planet and Progress.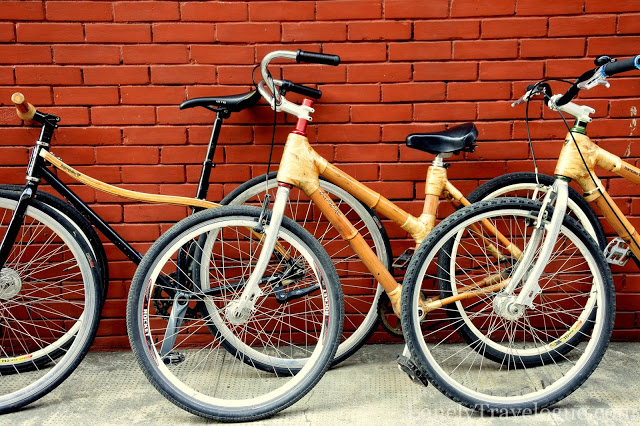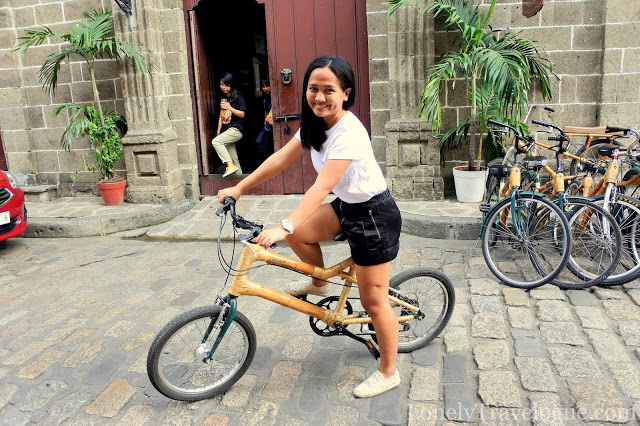 The Bambike
Bambike is made from bamboo. The smooth finishing of each Bambikes makes it smooth and very rustic. Each bike is handcrafted by "Bambuiders" for 50-man-hours. The species is strong as steel. Bamboo is flexible, strong and resilient to stress – it is a natural shock absorber thus it is perfect to be a material for bikes.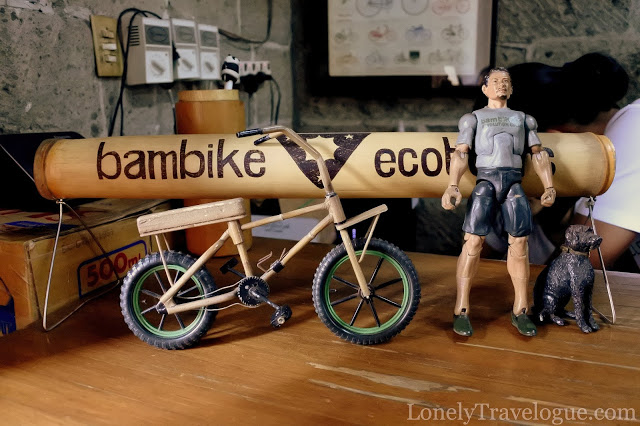 If you think that bamboo bikes might still cause you an accident, my thoughts before because it is not made of steel or aluminum, the bamboo frames have been tested for durability, crashworthiness, and stiffness. The bikes passed all the standards and tests involving 100,000 test cycles. So basically its your normal bike when it comes to safety.

The first Bambikes were first made way back in 2009 and its only in 2014 when they started the Bambike Ecotours in Intramuros. It took years for them to develop and perfect the bike and we are all assured of its quality and roadworthiness vehicle.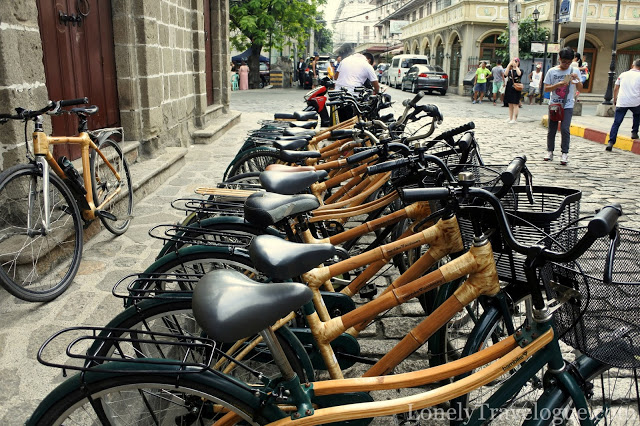 Bambike Ecotours
I have been to Intramuros many times and I thought I know a lot about this walled city just because I live in Manila and I like learning history. All I wanted to do is to bike and experience the Bambike. Whenever I am biking, I have this feeling of freedom from all the things the world is complaining about. All I must do was to pedal and passed through them! But joining the Bambike Ecotour give me new color to what I know about Intramuros and the Philippines. I was inspired to read again and know more about our history.

My expectations were greatly exceeded by the knowledge and passion of the "Bambassadors" that tells tales and trivia about Intramuros and the Philippines. Rusell, our Bambassador is an ace tour guide.
The Bambike is like an ordinary bike I usually use. You won't feel any difference when you pedal it. The only this that will make a difference is that you know that you are using a Bambike and that you are part of the economy of social enterprise and sustainable commerce.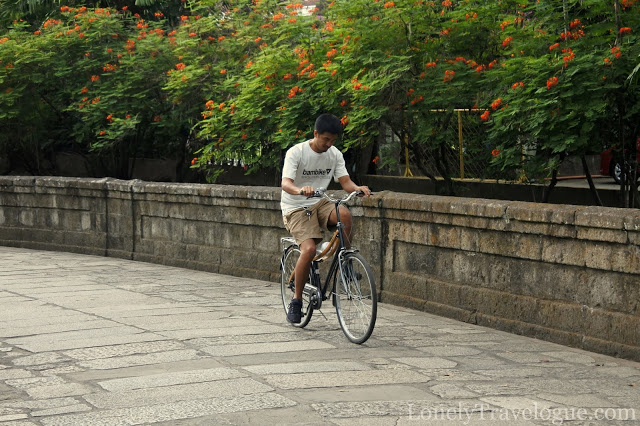 The tour that we did was the 2.5 hours Intramuros Experience that covers 9 stops. At each stop, the Bambassador will tell you interesting facts about that place. The tour cost Php1,200 per person and includes entrance fees, 1 bottle of water, helmet rental and a rain poncho rental if needed. This tour runs at 10am and 3pm with a maximum of 10-15 person.
Other tours are:
Express – 1-hour tour for a quick but fun ride. Cost Php600/person | 10AM and 3PM
Sunset – 1.5-hour tour that ends in a roof deck for sunset watching. Cost Php1,200/person | 4:30PM
Night – 1.5-hour tour when the sun has set and Intramuros lights up. Cost Php1,200/ person | 5:30PM
Rent – Php100/ hour
*Rate and tour as of Feb 2019. Please contact Bambike directly for an update.
Bambike – the Social Enterprise
As mentioned above, each Bambike are handmade by Bambuilders for 50 hours. All the Bambuilders come from Gawad Kalinga in Tarlac, another social enterprise that helps the poor bring back its dignity by having their own shelter. Bambike, aside from providing jobs to some of the families in the community, it also gives back by sponsoring a preschool teacher and sponsoring a weekly feeding program for children. They also have scholarship programs.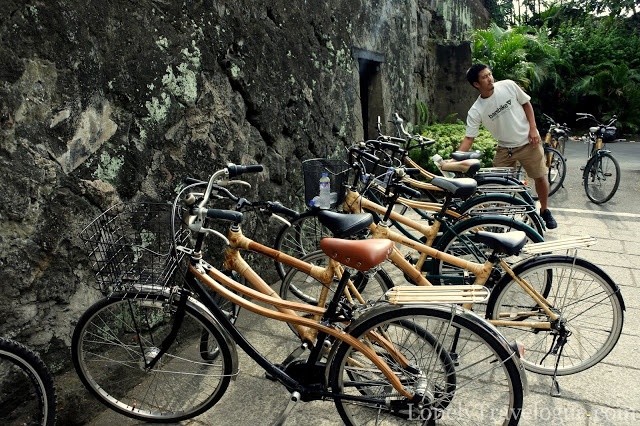 After the tour, each guest will be treated with Bambike Craft beer or Bayani Brew tea

Bambike Ecotours
Contact: (+632) 525-8289
Email: [email protected]
Website: www.bambike.com
Facebook and Instagram: @bambikeecotours