A weekend staycation is not complete without a feast for our pallet.
A posh and bohemian restaurant in the heart of Manila is giving us a treat with
their Filipino menu with a twist for the hard to please millennia's buds.
Braska Restaurant is simply a chill out place to make your tummy happy, to
chill and celebrate life.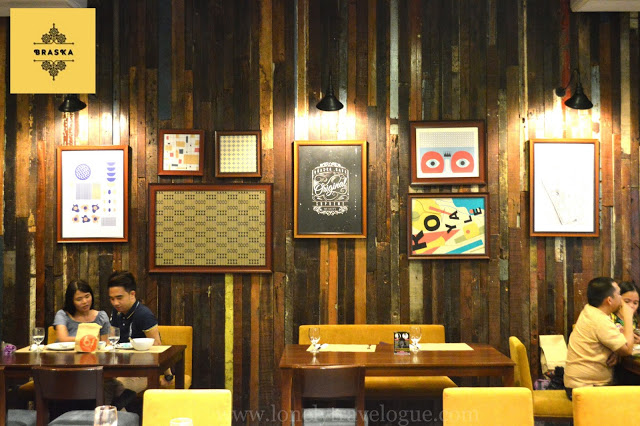 When I was looking at the wall of Braska Restaurant, I knew
that the woods with portraits of Manila has a story. True enough, the woods
which gives a distinct atmosphere to the restaurant case from the old house
where Amelie Hotel Manila and Braska Restaurant is now standing.
Braska came from the work Nebraska – not from the state of Nebraska in
the United States of America but from the former name of Bocobo Street which is
Nebraska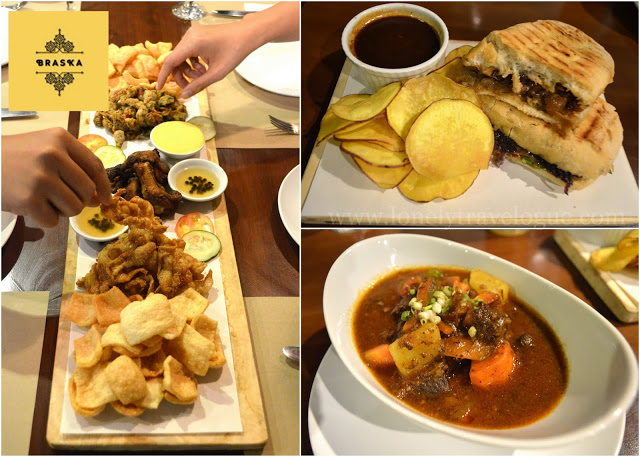 Bar Chow, Pares Panini and Caldereta (L-R) When we stayed in Amelie Hotel Manila, we had a dinner in
Braska Restaurant. We were served with Bar Chow which is actually a snack for
those who wants to chill in Braska Restaurant. Bar Chow is composed of Chicken
skin, chicharon, Calamari and Chicken wings. You can match with some alcoholic
drinks to have some good time with friends. But since we did not want to drink,
we just ate it as it is and appreciate the salty flavour of the snack. The winning piece for me with is the Chicken Wings Garlic
Parmesan. I like how the flavourful parmesan cheese burst in my mouth with the
juicy chicken texture. After we had the Bar Chow, I insisted that we order a Salad
to boost our appetite for the night.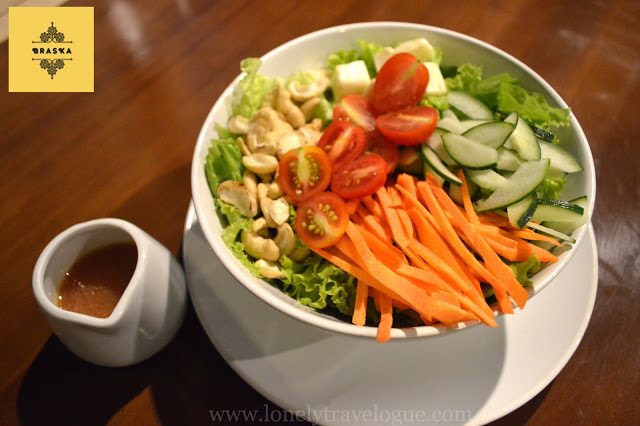 We also had Short Rib Caldereta which is an all-time Filipino
favourite. I think whenever you have good Caldereta on your table, the food experience
is a home goal already. The sauce was tick enough to make it a flavourful feast
on your tongue. The tomato, the beef and the spiciness of the bell paper was
like a heavenly threat.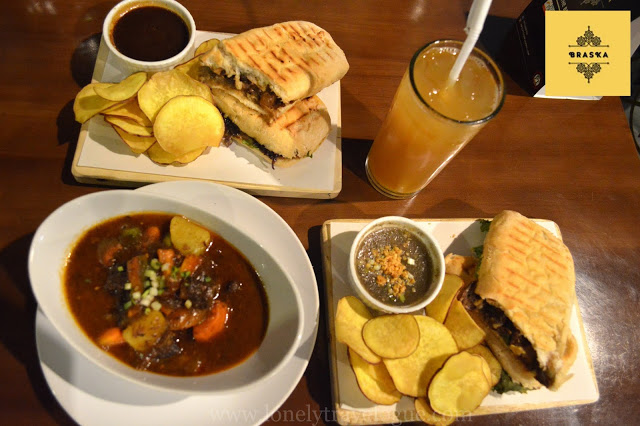 The last treat for us was an Italian snack/dish that Braska
Restaurant incorporated with another Filipino favourite dish – Pares Panini. The
sandwich was generously served with fried potato chips along with its dipping sauce.
Though I am not a fan of sandwiches at all, the incorporation of the two
powerful dishes is a brilliant idea. This Pares Panini has a lot of rooms for improvements.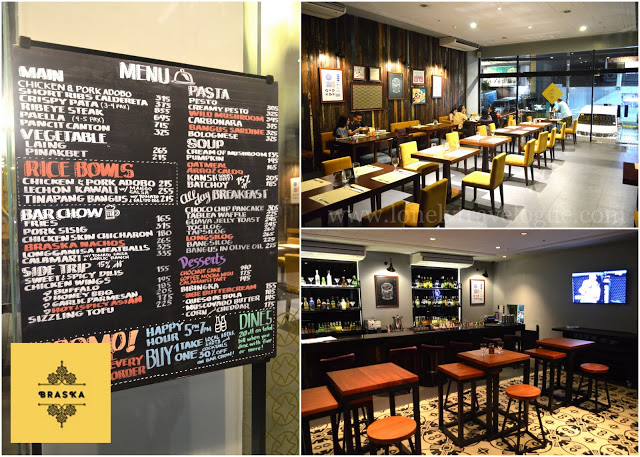 Overall, Braska Restaurant is a go to place when you are in
Manila. The restaurant is walking distance from Robinson's Manila, UP Manila,
St. Paul Manila and Supreme Court of the Philippines. Braska Restaurant 1667 Bocobo St. Malate, Manila 1004 PH