Casa Primera is redefining the Pansol experience for the family, barkada (set of friends) and even company outings and team buildings. The five-star Pansol based resort is breaking boundaries when it comes to the overnight outing with its superb amenities, world-class security, top-notch facilities and astounding architecture that can level the best in Laguna if not the Philippines.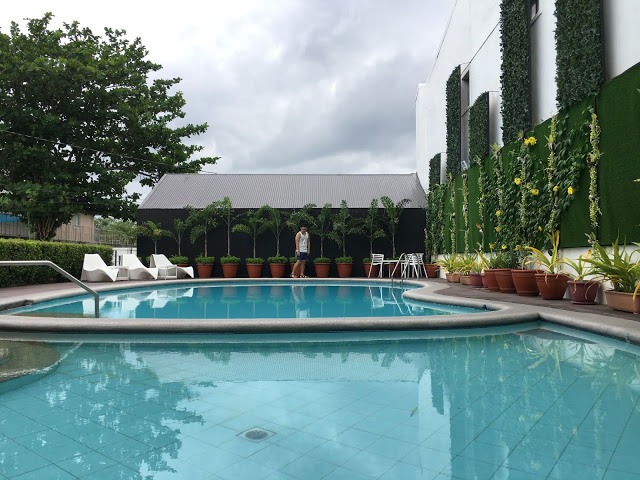 I work for a BPO company based in Manila and our go-to weekend-getaway is Pansol mainly because of its proximity to Metro Manila and the abundant hot-spring resorts in the area. It is also a perfect getaway because most people want to chill in the night to avoid the heat of the day, but a regular pool is too cold for night swimming – thus a hot spring is just perfect. In our company you are not considered baptized if you haven't joined a company outing held in Pansol. The term is "You are not 'Accentuerized' if you haven't been to Pansol" Wahaha!  
I've been to Pansol only three times before and each of the resorts we went to was like just a house converted into a private resort. Thanks to the abundance of hot spring water these resorts are like mushrooms sprouting everywhere. Of the three resorts, I've been too none of them made a mark. I don't even remember their names! This is the reason why Pansol getaway doesn't make me excited. It's just all the same – videoke, beers, all-nighter, we will cook our own food, hot spring which is the highlight, a first come first serve bed because there are limited bedding and the consolation of all bonding with friends.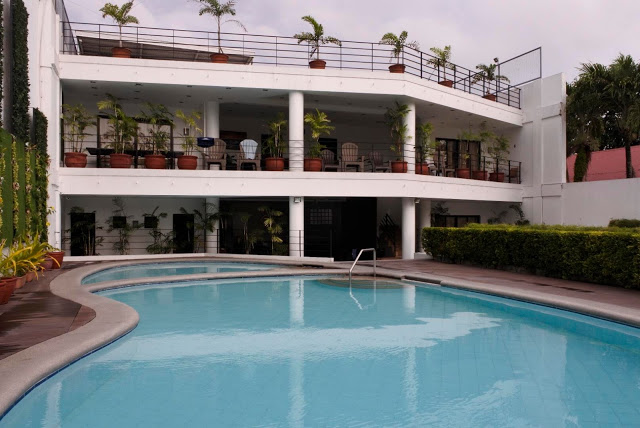 All this changed when I experienced Casa Primera Hot Spring Resort Villa 4 last year. When we entered the high brown gate, we were greeted by a well-lit 3-story resort façade. The vibe was very similar to what I usually see in Bohol and Boracay resorts when the dark kisses the earth. There was a wow factor at first glance.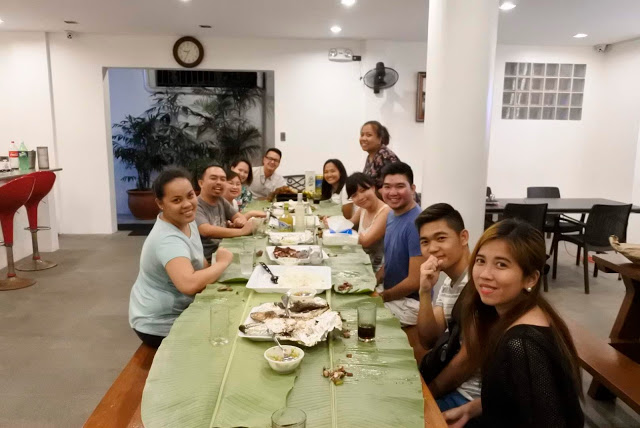 At the ground floor, there is a spacious dining area adjacent to what we are all looking forward in a Filipino outing, the videoke.  The resort has two pools, 5.5 feet, 10X6 meters adult pool and 3 feet pool for the kids. Guest can request to adjust the temperature of the water from cold to lukewarm to hot. Staff will adjust the flow of hot spring water and mixed it with cold water to get the desired temperature of the guests.   
Here are the complete amenities of Casa Primera Villa 4
Sleeping capacity: can comfortably fit up to 45 pax. Up to 5 Fully Air-conditioned Rooms w/ Flat Screen TV's (Access to 100+ HD Movies on all in-room flat-screen TV's)
Up to 6 Toilet and Baths + 1 Outdoor Shower
4 12-seater long dining tables
Kitchen with Stove w/ LPG, Refrigerator, Oven Toaster, Rice Cooker, and Ice Cooler. FREE use of Kitchen Utensils: one set of medium size kaserola, medium size kawali, chopping board, knife, siyanse, sandok, and grill tong.
Hot & Cold Water. Dispenser (w/ one complimentary bottle. Succeeding bottles are Php 50 each)
Grill for BBQ
Unlimited Use of Videoke, Billiards, Water Volleyball, Table Tennis, Darts, Mahjong, and Poker
Lounge Area by the Pool
Mini Playground for the kids
2nd Floor Terrace with seats and tables
Secured Indoor Parking for 6 cars
CCTV Monitored Street Parking and Resort Perimeter
FREE WIFI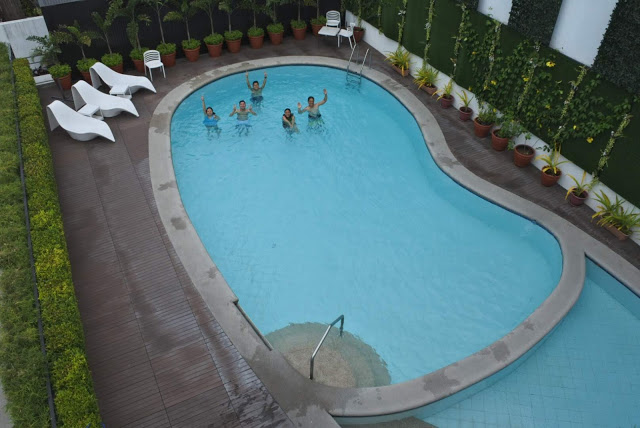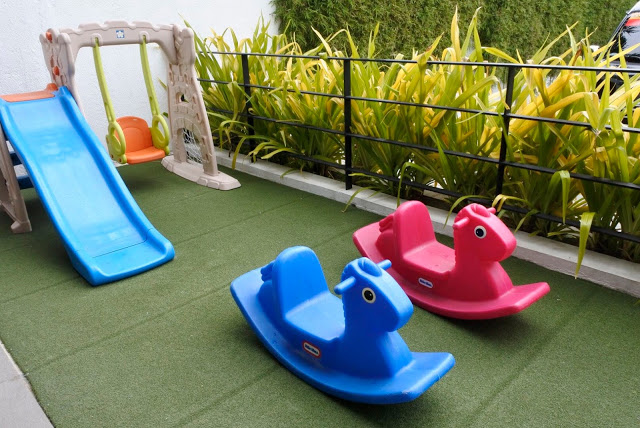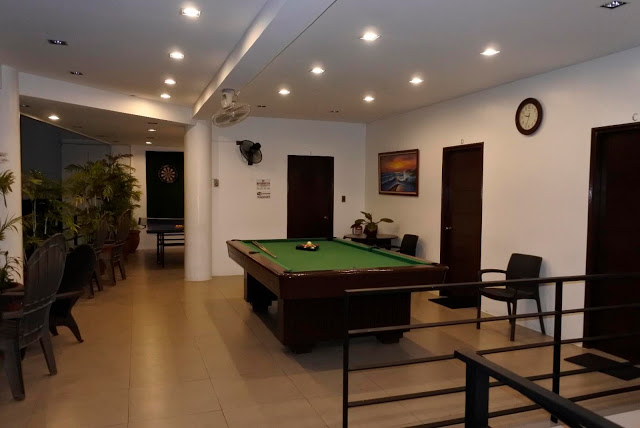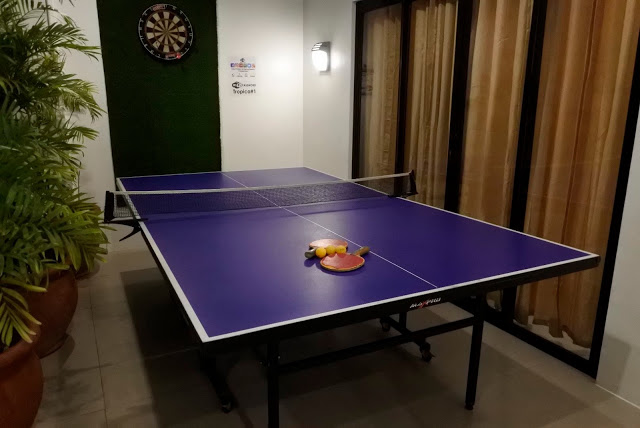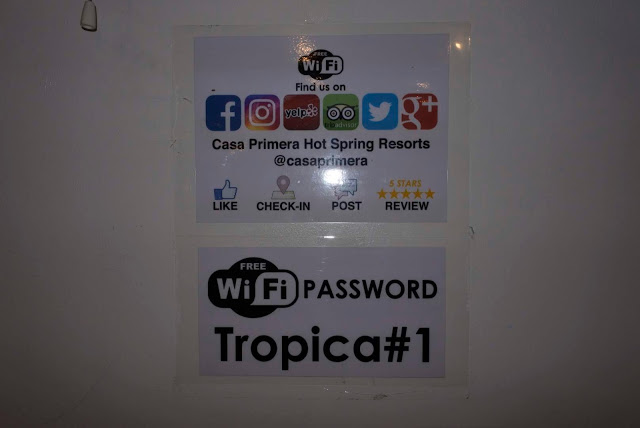 The caretakers and staff of Casa Primera have a "Cooperative" which offers some essential items that you could conveniently buy at the resort: Ice, Charcoal, 5 Gallon Water refill for the dispenser, Cigarettes, Beer, and other drinks etc. Just ask our friendly resort staff for assistance. You can also tap them to cook for your group. this is not part of the rental and this will depend on their availability. Also, generosity won't hurt so let's exercise it.    Although Casa Primera is an exclusive resort, the management installed CCTV camera to guarantee the safety of its guest. 
Rooms in Casa Primera has top-notched amenities built to make the guests comfortable. Each room can accommodate up to 4 to 6 people and everybody will have their own hotel class bed. You'll have your own bathroom with hot and cold shower. The bonus of them all is a flat screen TV with movies for your entertainment in case you wanna stay inside the room and switch on the aircon.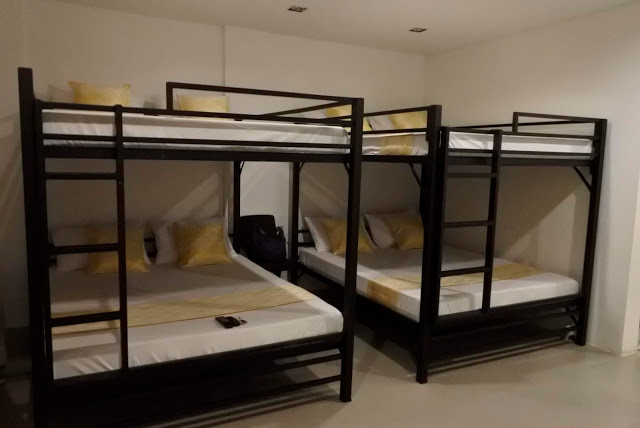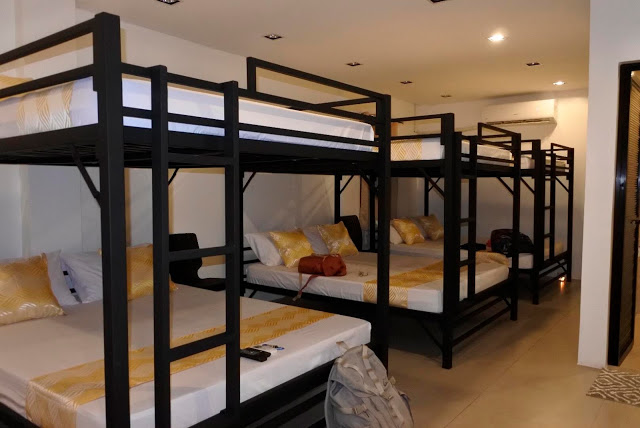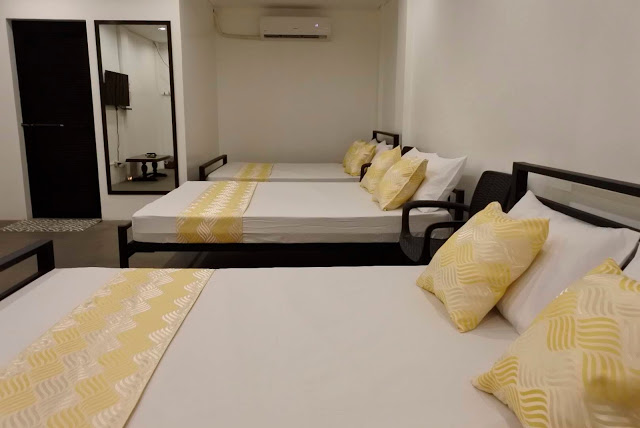 Casa Primera is the resort standard in Pansol not only because of its superb amenities and facilities but also because of its service. Casa Primera will again set the bar high by building another resort with world-class architecture and even higher amenities standards. Soon Casa Tropica will wow the world! 
Mobile: 0917-538-9849  or  0925-798-3002
Manila Landline: (02) 998-3002
Skype Username: casaprimera
Email: [email protected]