Hong Kong is a first world country located in the South Eastern tip of China. It is one of the most visited country or territory in the world. Left by British in 1998, Hong Kong has a rich history and culture for us to find out. Along with that, the British left a comprehensive economy driven by the people of Hong Kong. One of the proof is the affordable transportation in Hong Kong Island which not only caters to the locals but to tourists as well. In fact the Hong Kong Tram or Tramways commonly know to locals as the Ding Ding is also a tourist attraction in Hong Kong Island.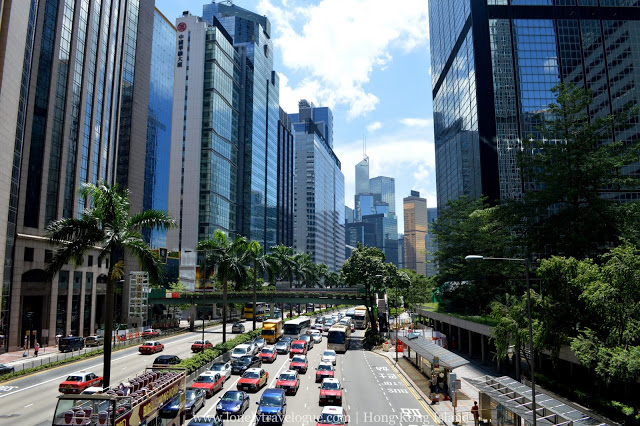 Crossing Gloucester Road via the elevated overpass going to Hennessey Road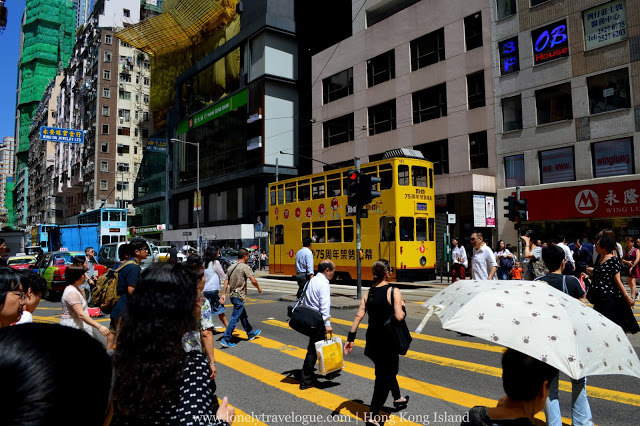 If you have a time plan a leisurely ride on the Hong Kong Tram for a great sightseeing in Hong Island. We hopped in the tram in Wan Chai and saw Hong Kong's contrasting view from the glitzy commercial centers in Central to the suburban area of Kennedy Town. But if you want a guided tour, Hong Kong Tramways offers TramOramic where in you will encounter bustling streets, ultra-modern cityscapes and attractions especially designed for tourist. Let me show you around Hong Kong Island via the Tram 😉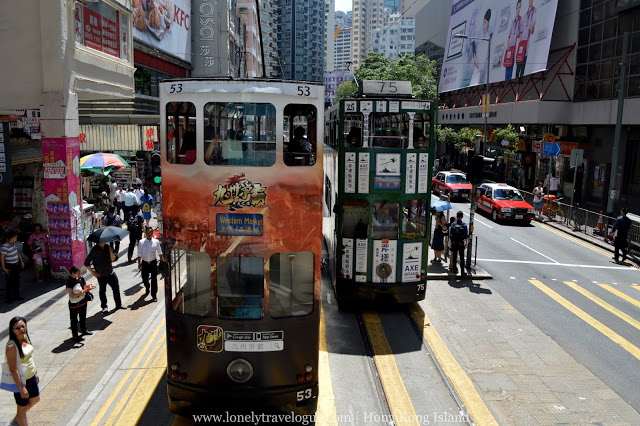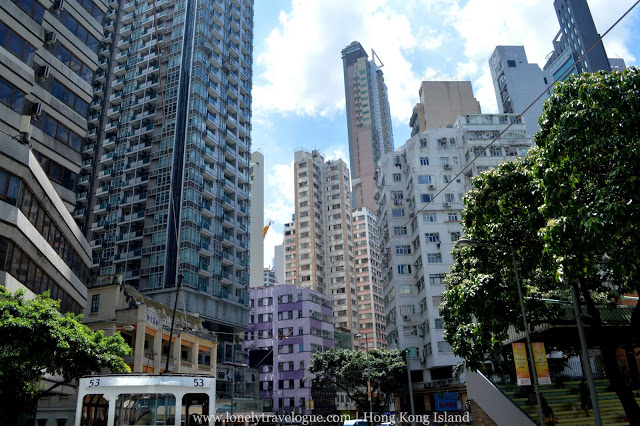 Combination of Commercial and Residential Buildings in Hong Kong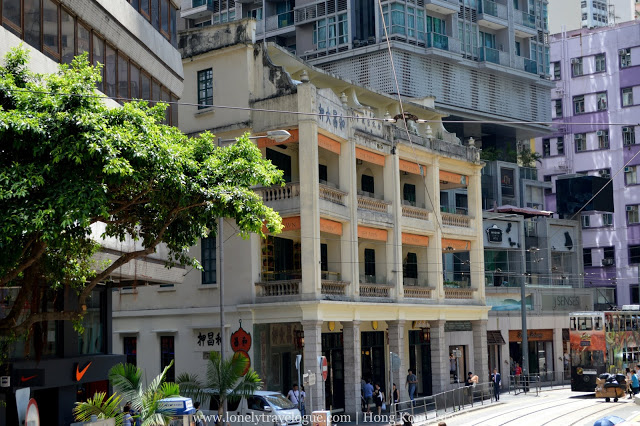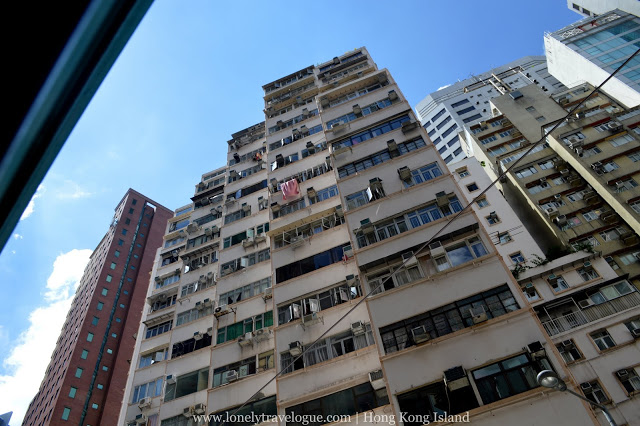 When you ride the tram allow the silent machine of the vehicle gets into the serenity of your body. See Hong Kong's life in the eyes of a tourist, Judge it or appreciate it. Its Hong Kong and that the way they live before our life begins.    Fares in Tram are relatively cheaper compared to buses and MTR.  Fare is 2.30HKD, that's a flat rate by the way, and you pay via cash or Octupus Card.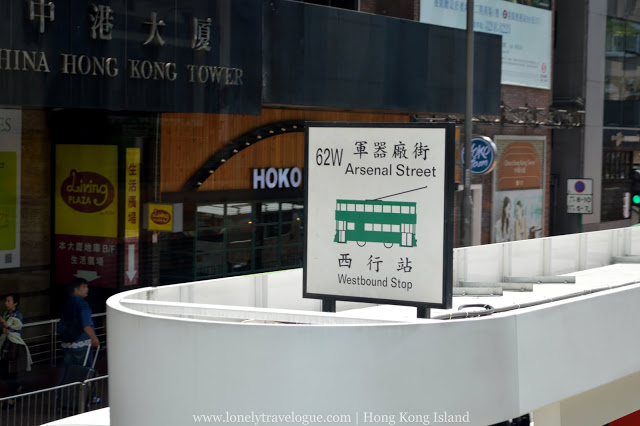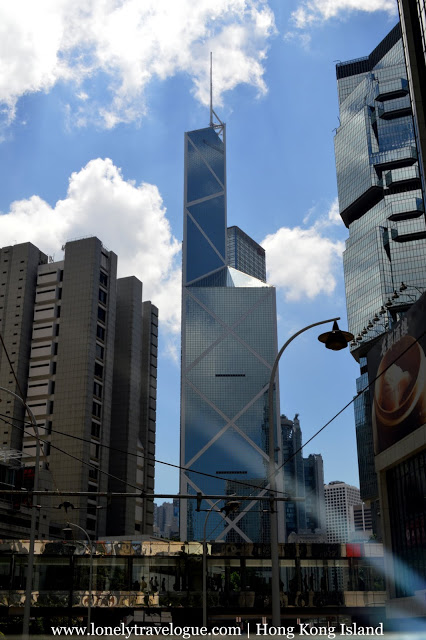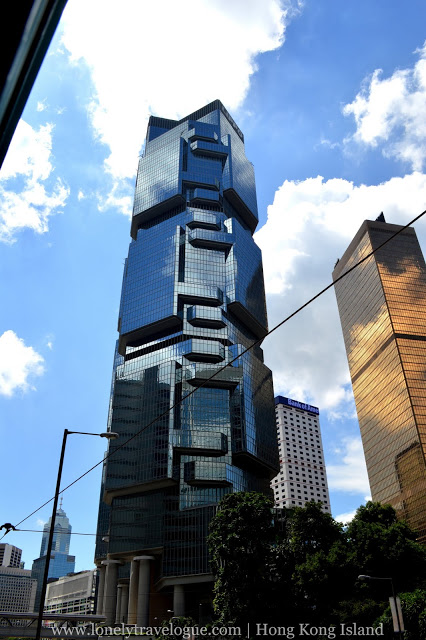 The Lippo Center is like a Transformers' icon that in any point will be converted into a robot. Is this on the side of Optimus Prime? hmmm…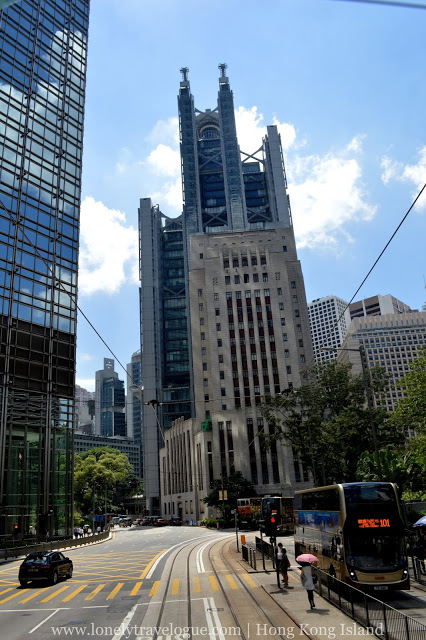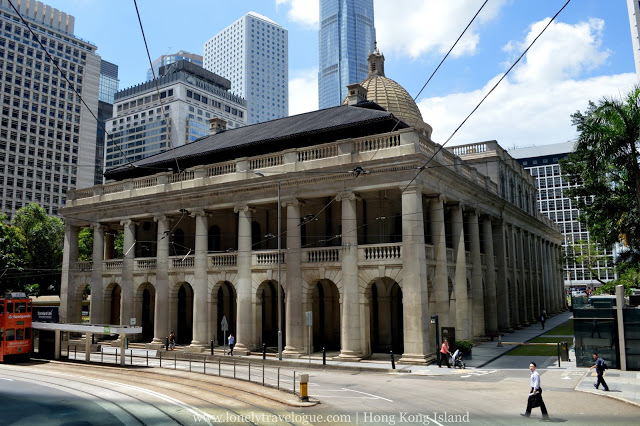 Former Legislative Council Building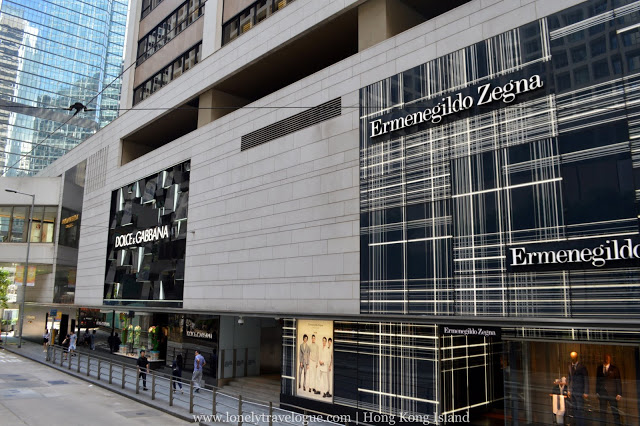 Luxurious Brand in Central Hong Kong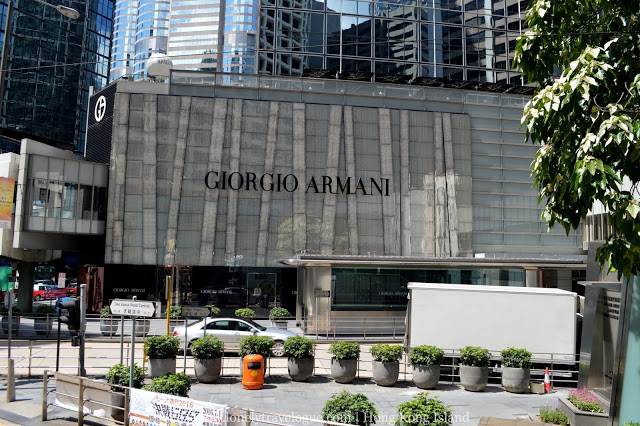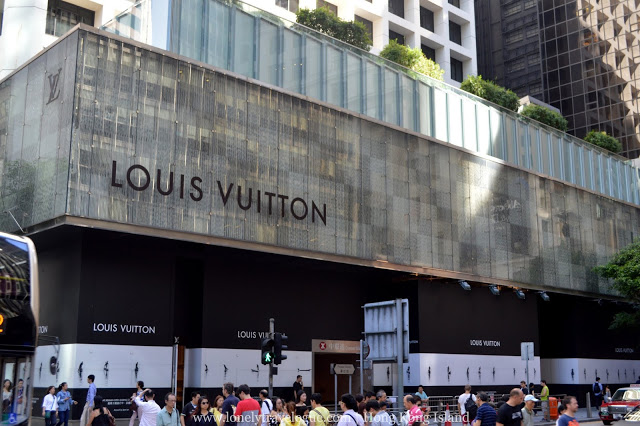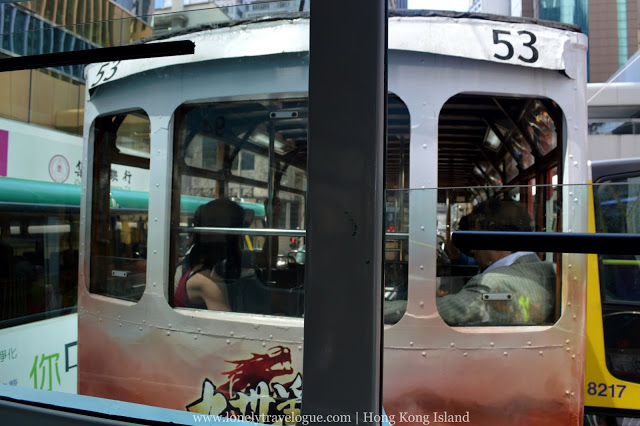 Tram ride is slower than the usual mode of transportation in Hong Kong like Taxi, Buses and MTR. Sometimes it gets stuck when the trams meets in one station. But hey, that's okay, you are off to a leisurely ride to see Hong Kong Island 😉   Tram ride is the most environmental way to tour Hong Kong because it does emits minimal pollution. the trams uses electricity to transport us.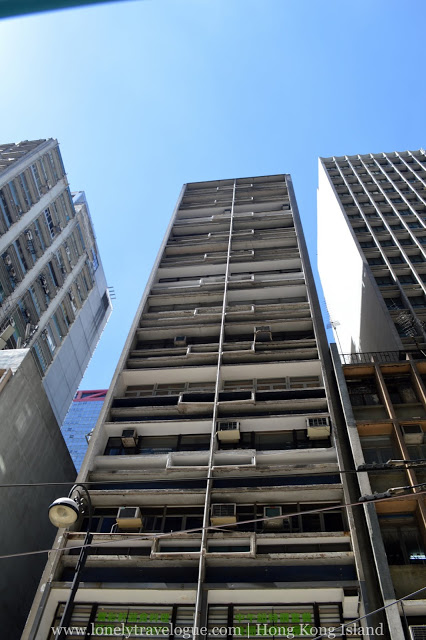 A modern architecture building in Sheung Wan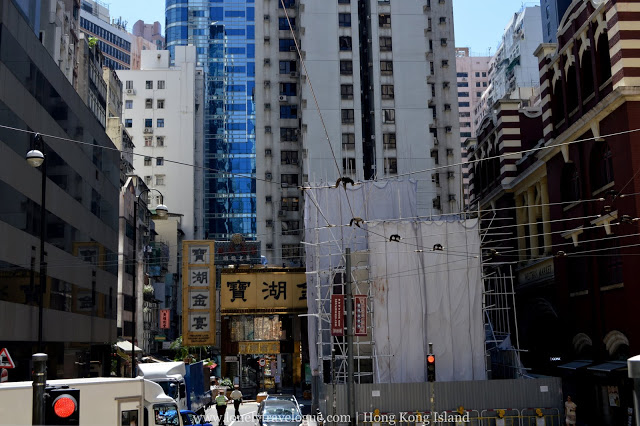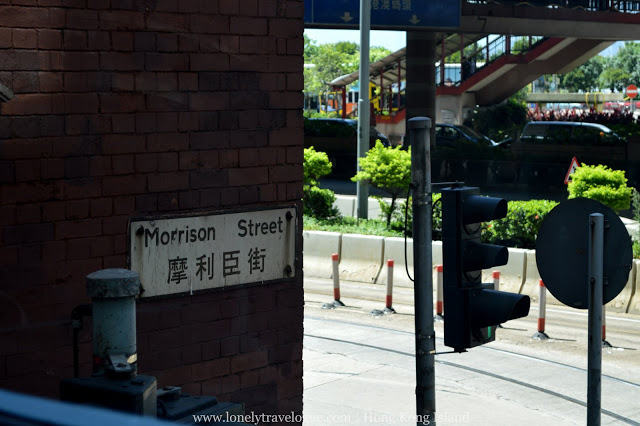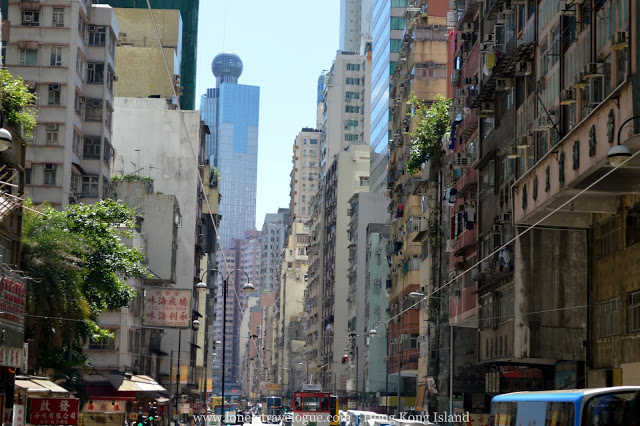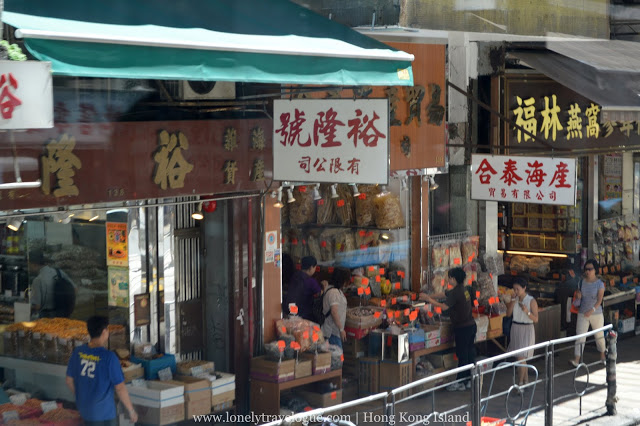 A Chinese shop in Connaught Road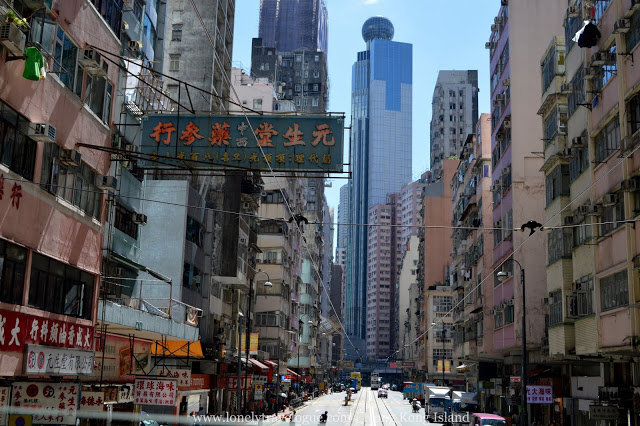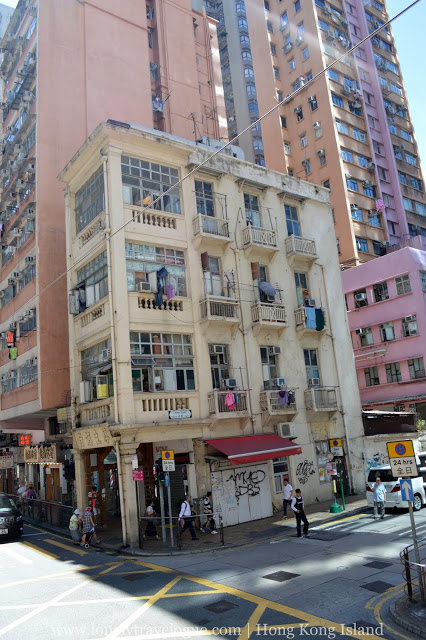 An Old Building along Des Voeux Road corner Centre Street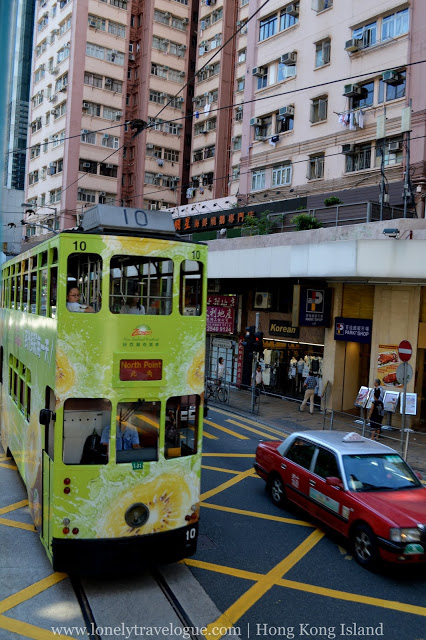 When you ride the tram be sure to climb up on the top level of the tram for a better view of Hong Kong street life.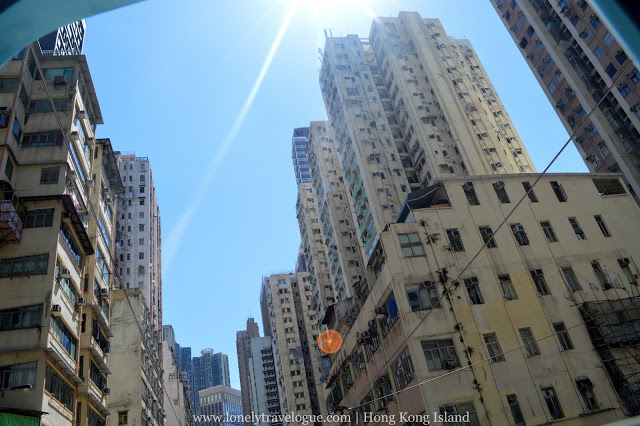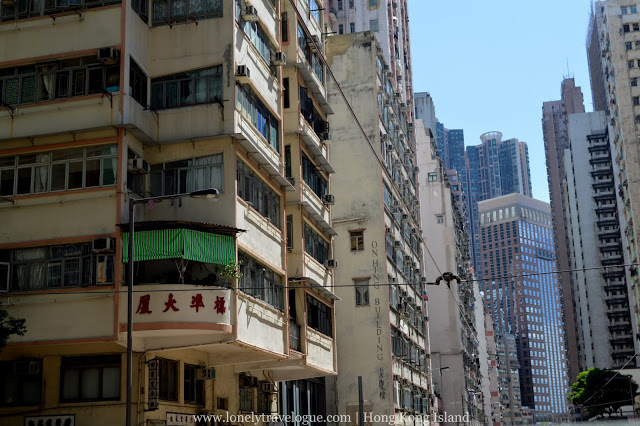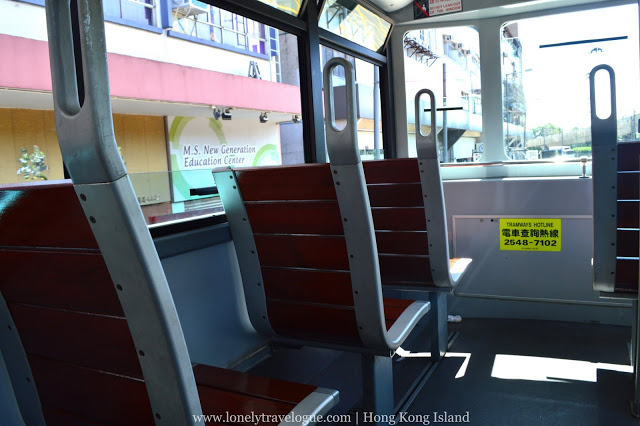 Do not bring your big backpacks when you tour Hong Kong via the tram. Trams are made for Asian thus the seats are small and the buses has narrow pathways and strairs. But nonetheless, you will be comforted by Hong Kong's rich culture that you will see along your route,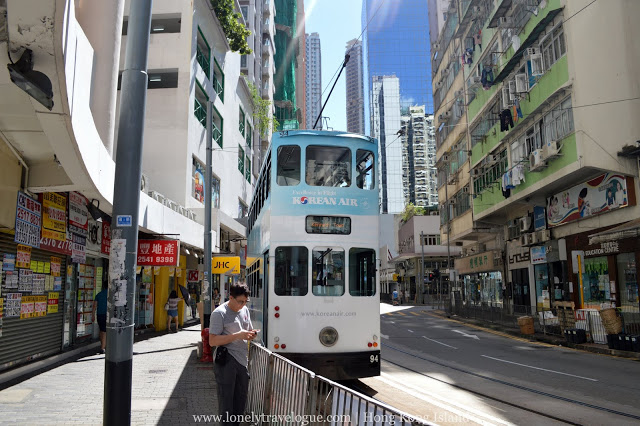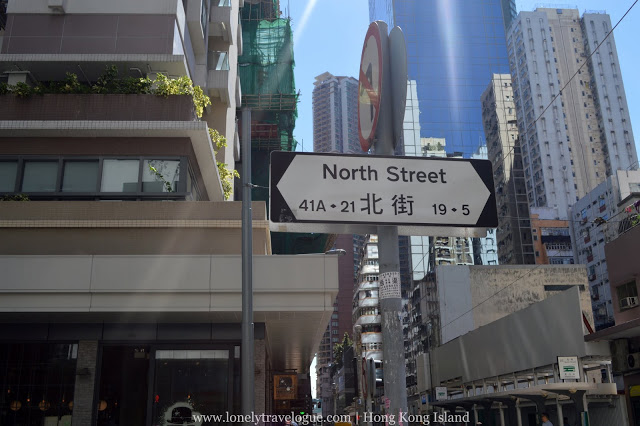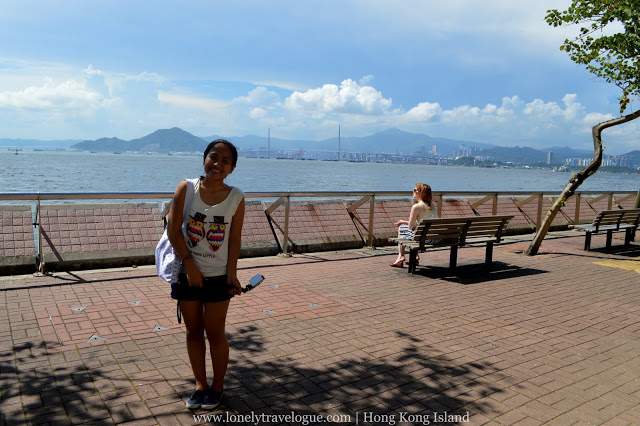 You can end your tram journey at the Kennedy Town – a suburban area on the western side of Hong Kong Island. We walked on the beach promenade and appreciate the massive continuous development of Hong Kong.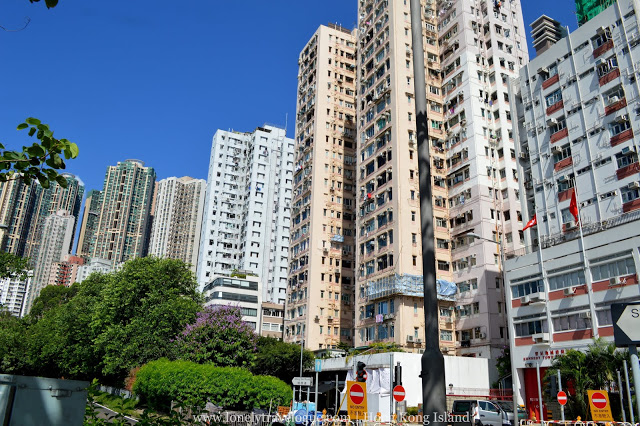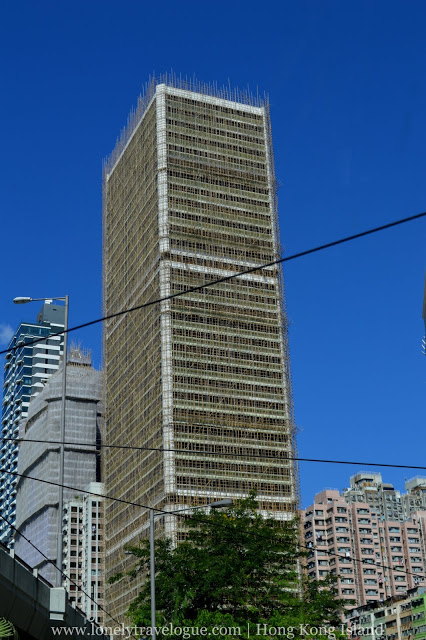 In Hong Kong, amids the modern way of erecting a building Hong Kong still uses bamboos during building construction. Maybe I guess they are integrating the modern and traditional way of construction.      Riding the Tram or Ding Ding is the most affordable way to see Hong Kong treasures and culture. It is also the most environment friendly. When you visit Hong Kong do consider this for the experience 😉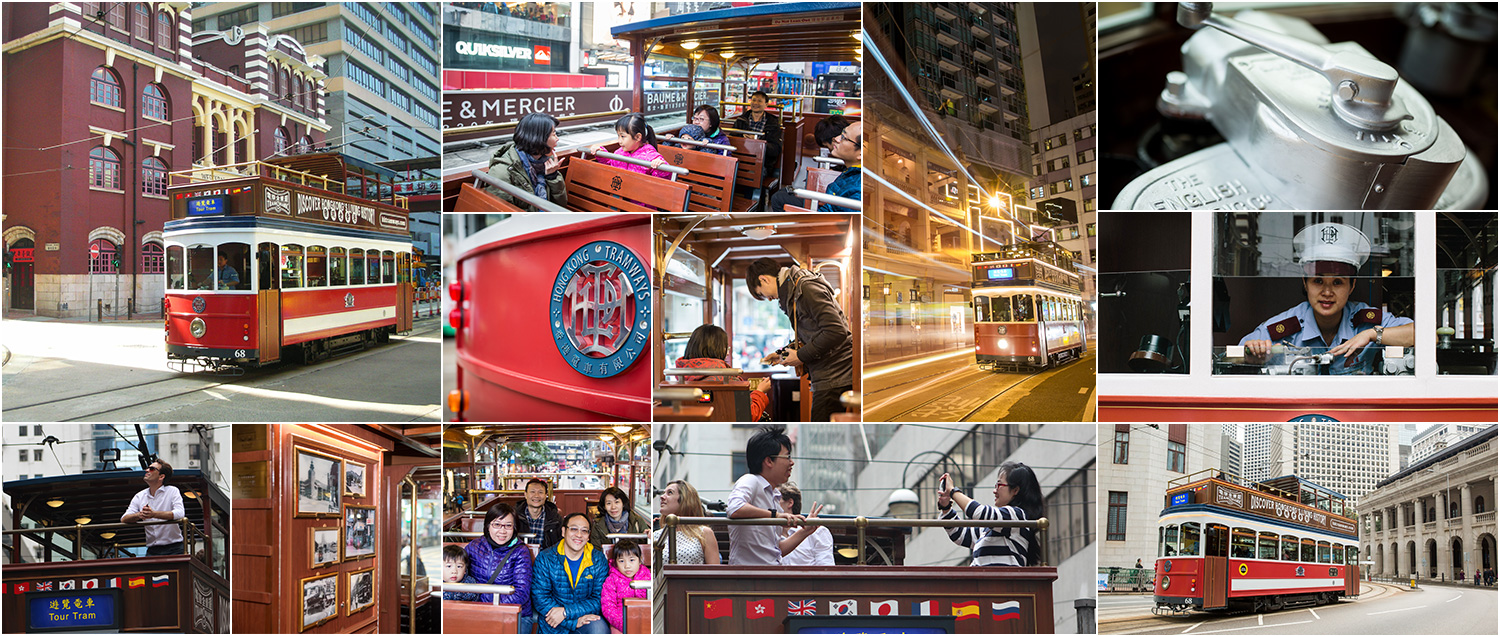 Photo from Hong Kong Tramways If you want to experience Tramways Guided tours you may click here.