Fresh from Dumaguete, I crossed the southern tip of Tanon Straight from Dumaguete to Santander. The boat ride was fast mainly because of the proximity of Negros and Cebu. I even have a cellphone signal while we were traversing the straight.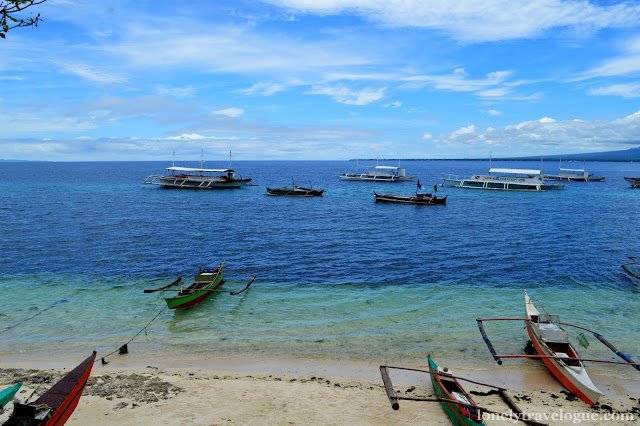 I immediately fell in love with the waters of Southern Cebu. The colour of the water is turquoise – thanks to the summer season. The feeling was the same when I arrived in Cuyo and Siquijor – two of the most exotic island I've been to. Oslob is known for the whale shark watching not for its old town vibe. I intentionally skipped the whale shark watching or a.k.a. swimming with the whale shark because I don't believe in that kind of tourism. Its neither environmentally sustainable nor economically sufficient. The whale sharks staying in Oslob because there's food there courtesy of the enjoyed tourist defeats the balance in the ecosystem. Thus, in years time these whale sharks will be lost and maybe the catch will also deplete.  Needless to say, I visited Oslob because of its heritage, its old fortress and century-old church.
Immaculate Conception Parish Church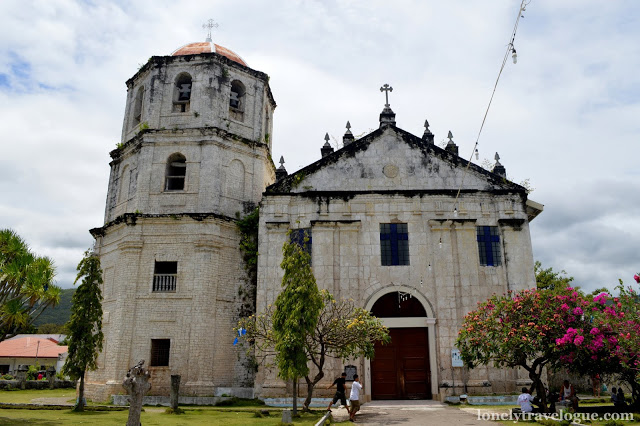 The church was closed when I arrived in Oslob. I was left with no choice but to stroll around the church and study its aesthetics.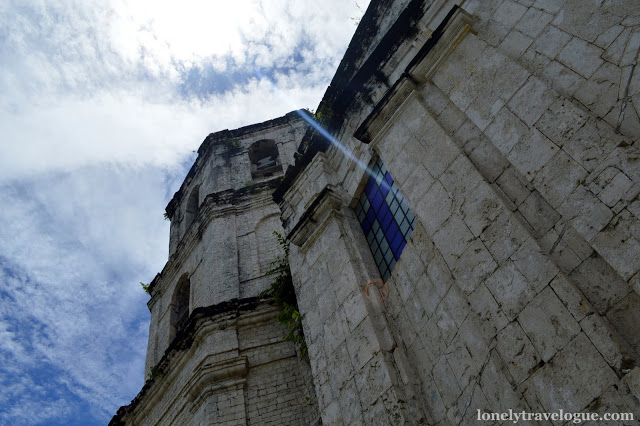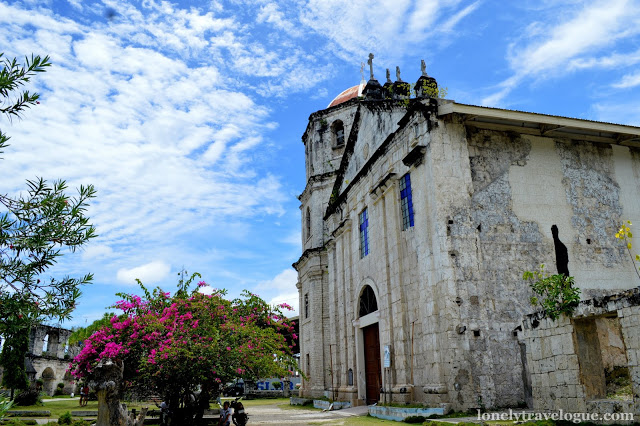 The church was erected in 1830 using corals as its main materials. It was burned during the second world war and was later restored as it s today.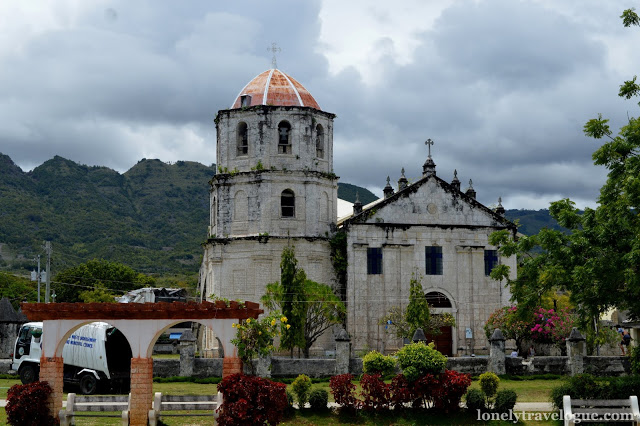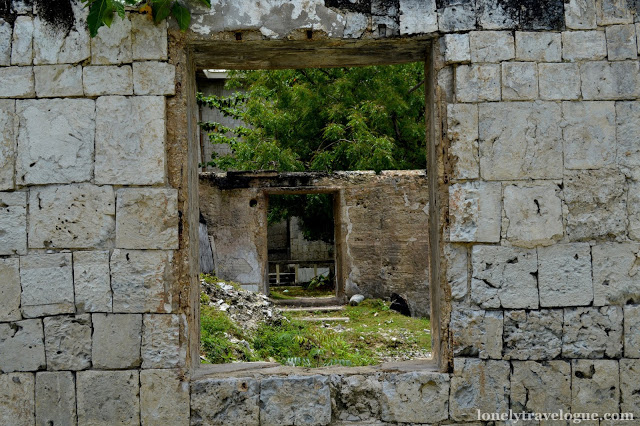 Baluarte
Steps away from the Church and Cuartel is the Baluate or watchtower. The purpose of the watchtower is similar to other fortress and watchtower scattered all over the Philippines. Baluarte was built in the 16th century to protect Oslob from Moro invaders of that time.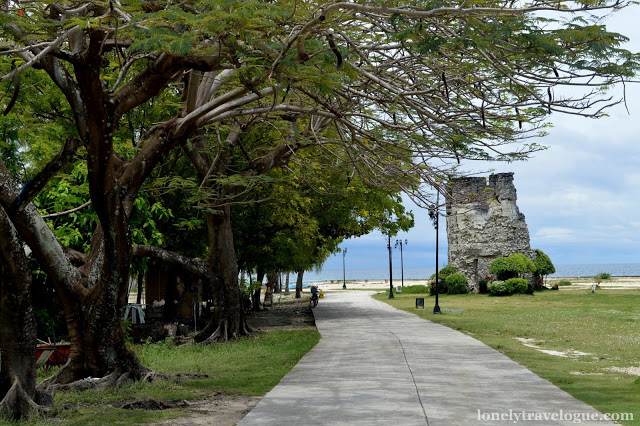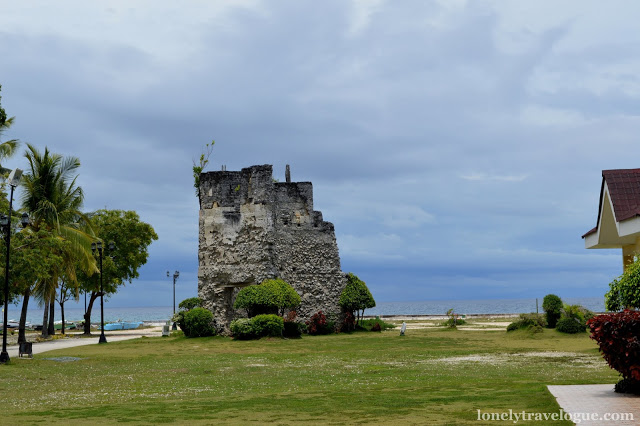 If only the remaining walls or the ruins of Baluarte can speak, I am sure it will tell us how it effectively protected the town from unwanted intruders.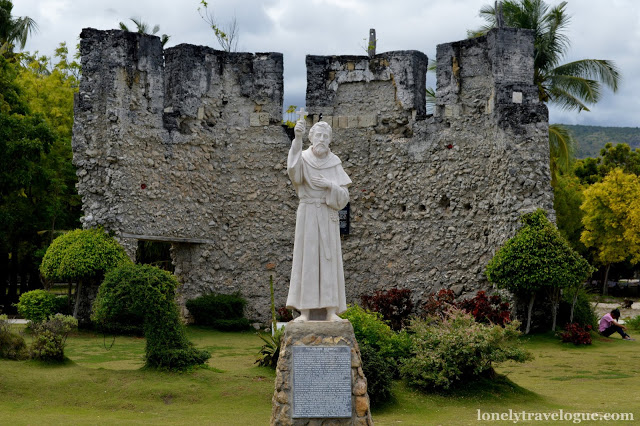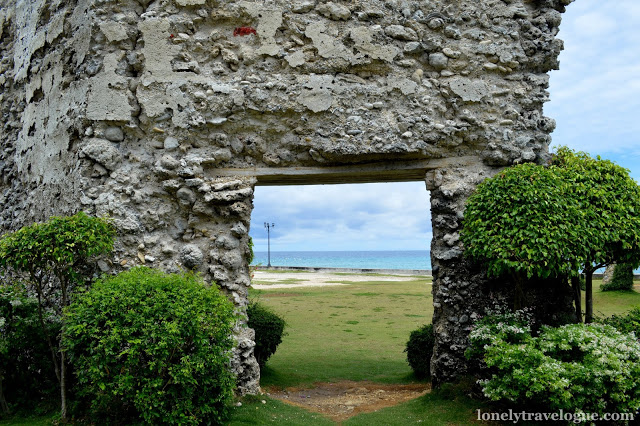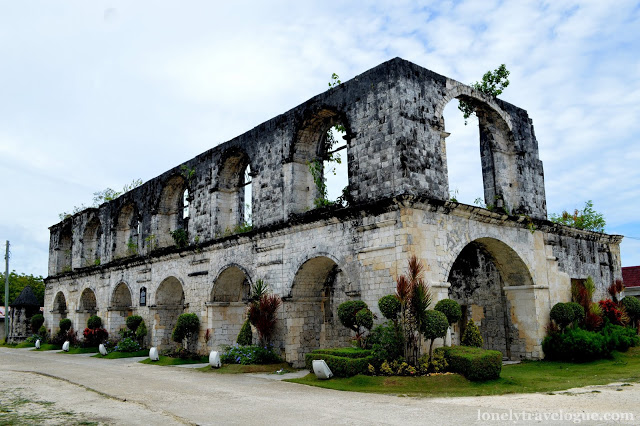 Cuartel
The supposed to be barracks of the Guardia Civil or Spanish guards stands unfinished in front of the Immaculate Conception Parish Church. Like the church Cuartel is made of coral blocks.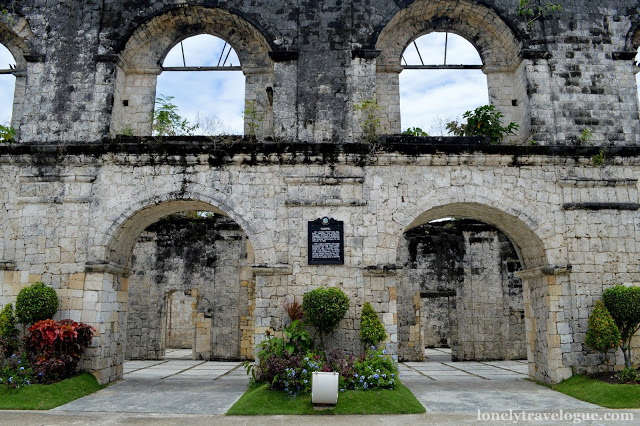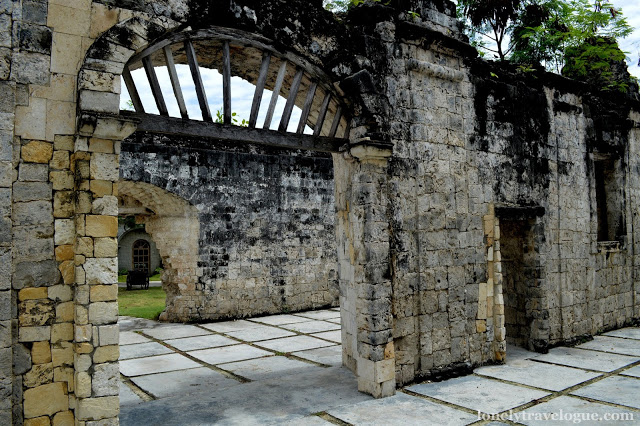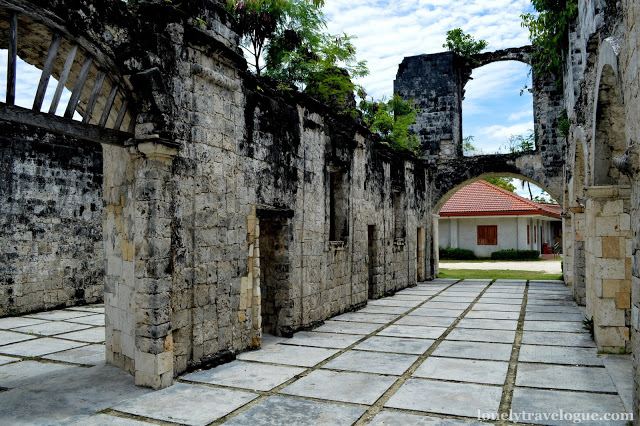 When the Americans came to liberate the Philippines from the Spaniards the construction of the Cuartel was halted. Even though I wasn't born yet during the Spanish time, the air inside the unfinished Cuartel was nostalgic. What remained today are solid blocks of white coral bricks that tell us our history.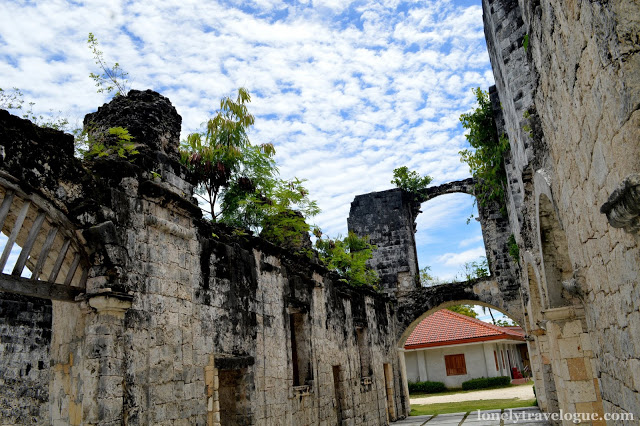 Cuartel Beach
Right in front of the Church and the Cuartel is the Park and the beach where locals and tourist can swim in its cleat waters.