Its very rare that I eat or dine in a Buffet restaurant because number one I am getting conscious with my health and, well the tummy figure of mine 😉 But hey, I could not turn down an invite to try out a Buffet Restaurant in San Juan City mainly because it was conceptualized and co-owned by no less than the celebrity chef – Chef Boy Lorgo!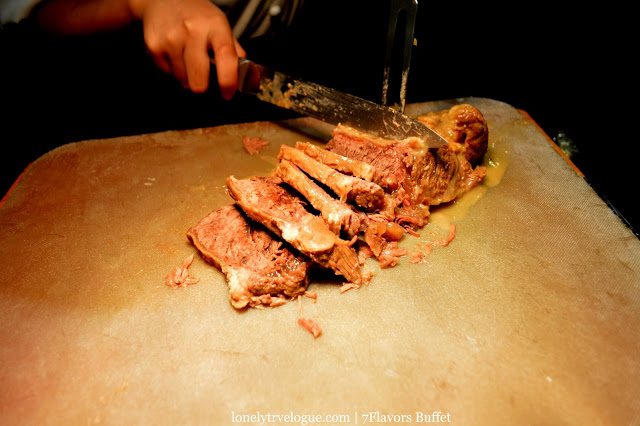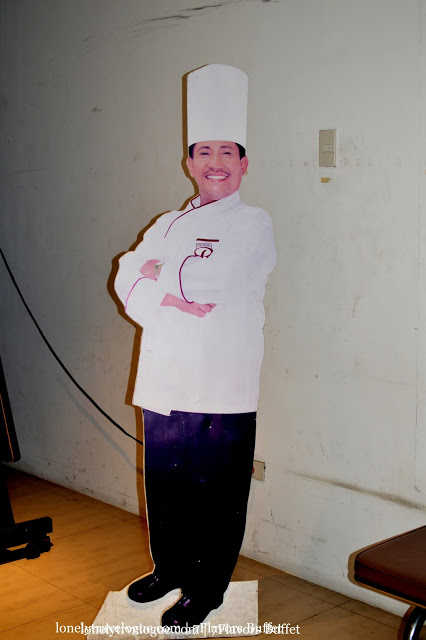 Meet the Chef! Sad to say Chef Boy was not around when I visited 7Flavors Buffet. Though Chef Boy Logro was not around, this life-size picture of him welcomed me in their front door.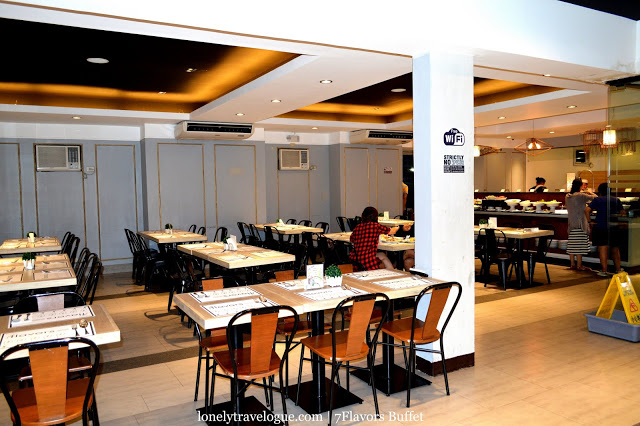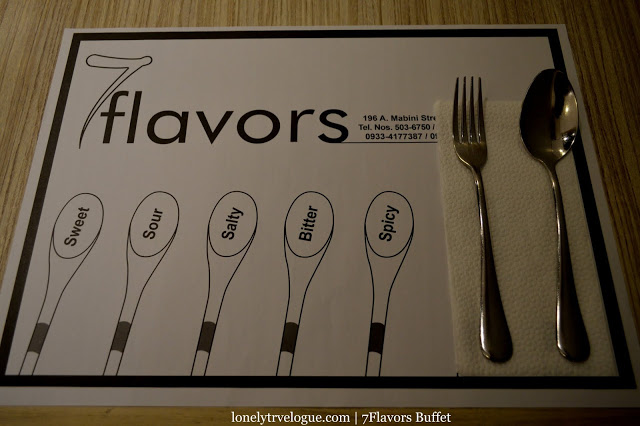 Don't think too much why the restaurant is named 7Flavors. According to the COO of the restaurant it is named that way because of the flavors that makes the food delicious and appetizing. These flavors are Sweet, Sour, Salty, Bitter and Spicy.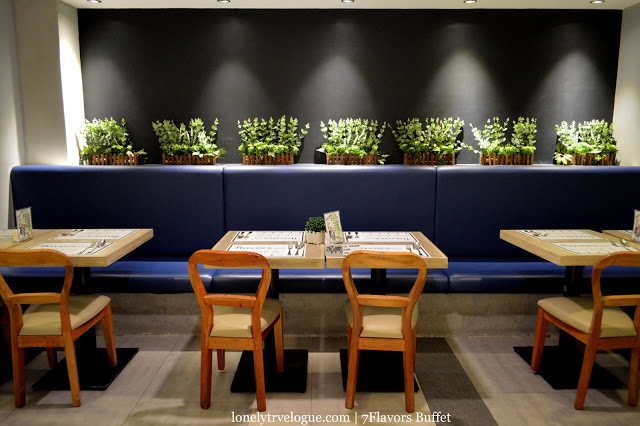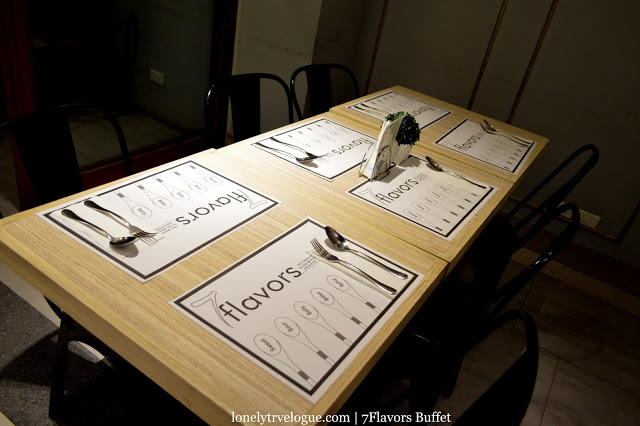 7Flavors Buffet can hold a number of guest and it is a good choice for celebrations like birthdays, weddings, baptism and other similar life worthy event.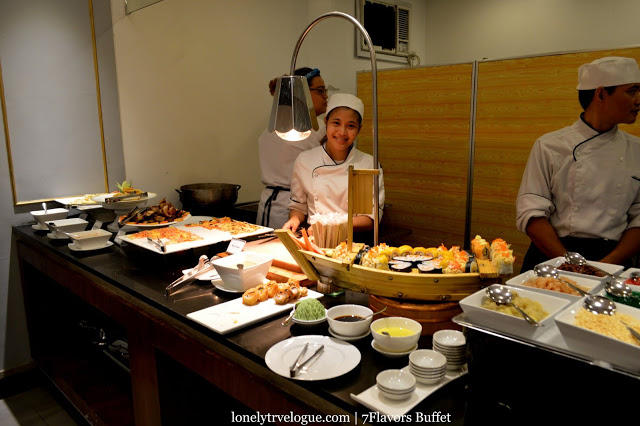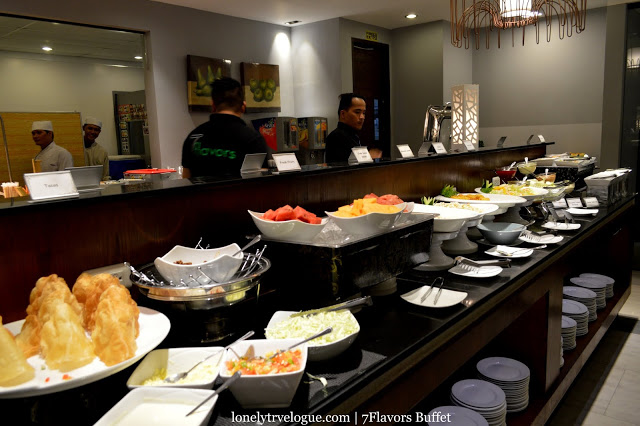 7Flavors Buffet serves  mix of cuisine from Asia, European, American and of course our very own Philippine cuisine.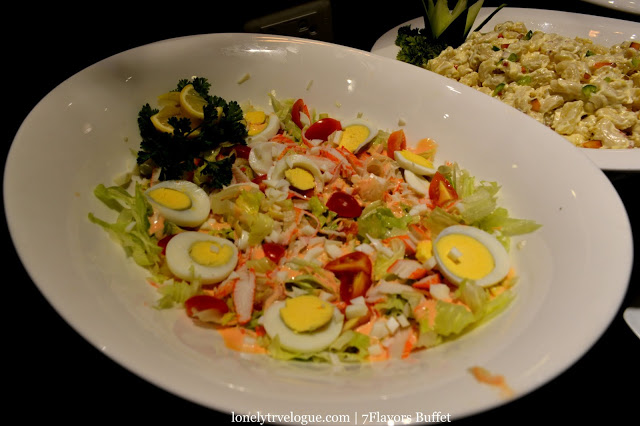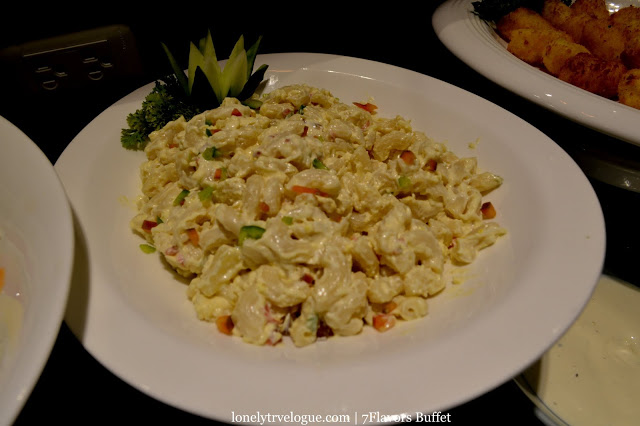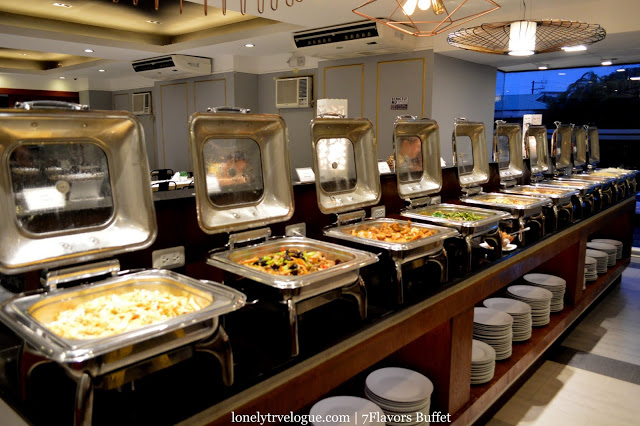 Because I am a meat lover, the roast beef was sure hit, But the mix seafood was superbly an interesting part of the menu. I end up eating a lot of seafood and beef. Nyahaha…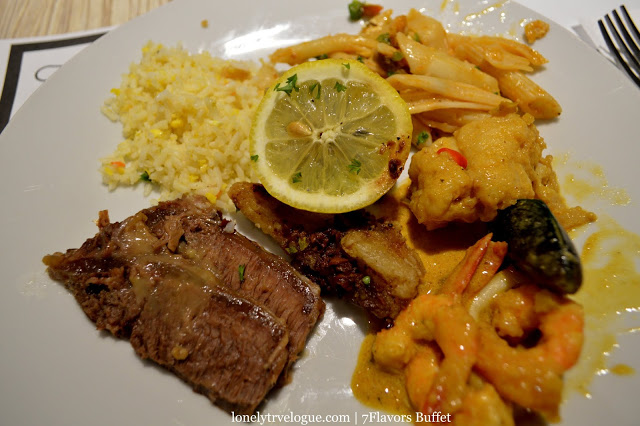 Let me share my decent buffet plate 😉 Peace!!!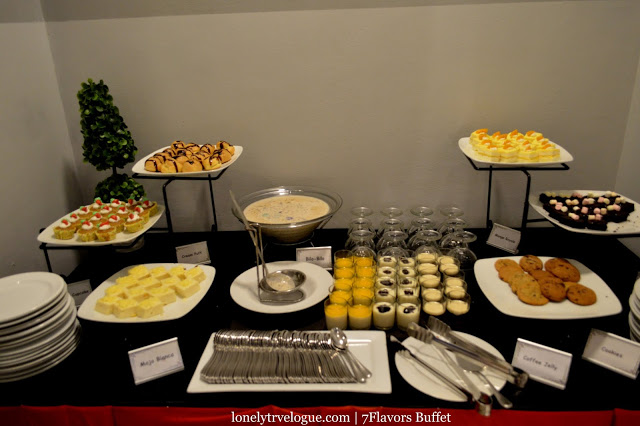 And of course, desserts will always be a big part of a Filipino not so healthy diet lol. At 7Flavors Buffet they offers pastries that can actually balance your taste after having a fiesta with meat and seafood.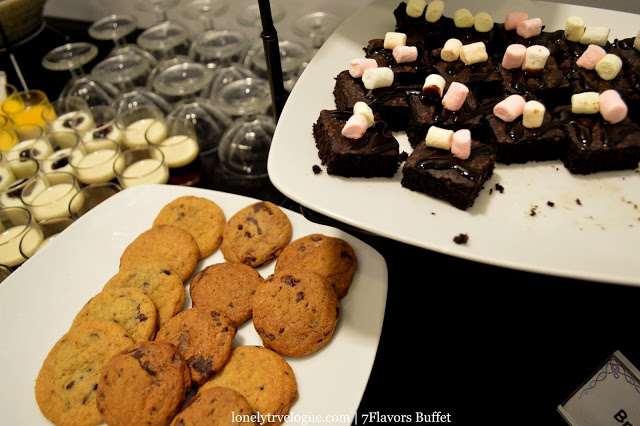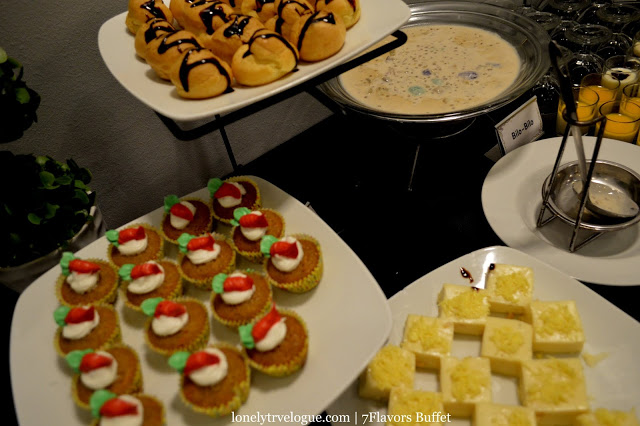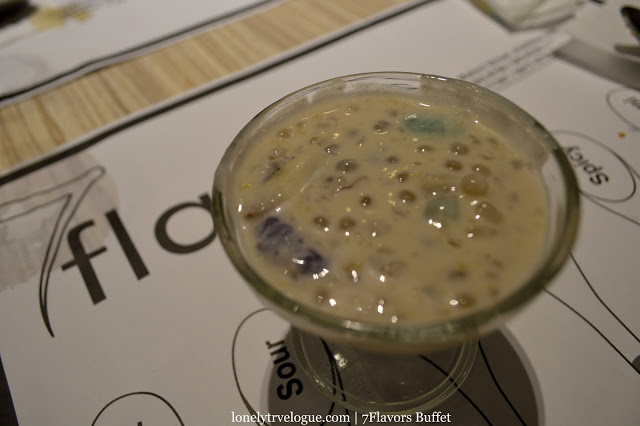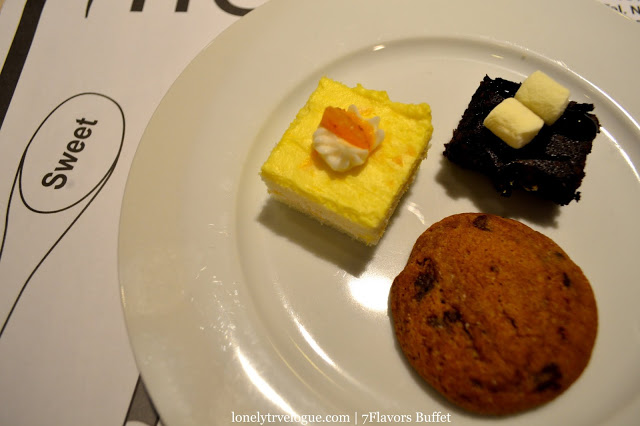 7Flavors Buffet Monday – Thursday Lunch 400.00 Net/ Dinner 500.00 Net Friday – Sunday and Holiday Lunch/Dinner 600.00 Net Prices are subject to change without prior notice Contact Numbers: 503-6750/543-0325/721-0653/0917-6700291/0933-4177387 Locations