It was suppose to be the second meet up after the failed plan in Shangri La Plaza in Mandaluyong. I am not just so sure if Binondo meet up would come into mind if the first meet up proceeded. Well there would be just four of us to meet if ever the first one was pursued as compared to ten on the second one. So fair enough…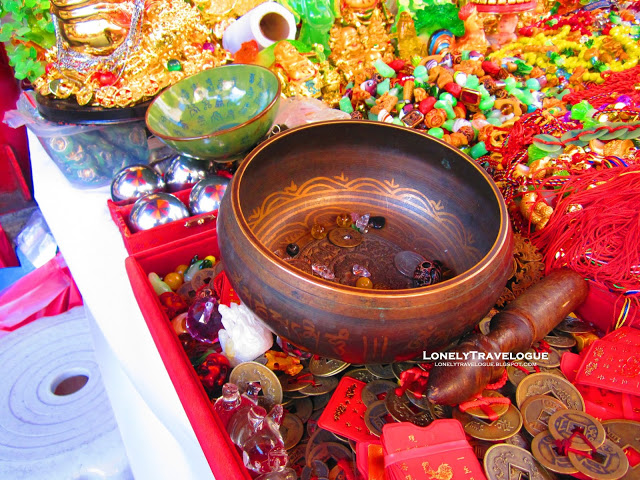 It was Gelai who introduce the idea of #BinondoFoodTrip. When I first seen the thread on twitter it seems that everyone was biting into the idea as we actively talk about it. A sign of an adventurous person is that whatever is laid, as long as it doesn't make you a criminal (or maybe sometimes), he will grab it like a Bengal tiger and savor it until he want to try something else. Date was set. Date was changed. What was important is we pursued it to preserve our dignity. Hehe… And it happened with colorful confetti welcoming us as we reach the meeting place.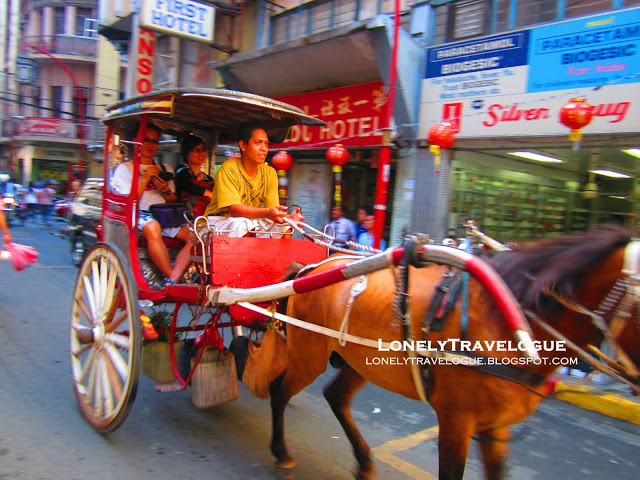 Acknowledge should be given to Angel for suggesting the idea and a 10 million claps to The Two Broke Grils – Kaiye and Endeth for organizing the event.



The Meet Up


At 10 am I saw Gelai waiting for me in the stairs of Cariedo Station in Sta. Cruz with her face glued on her cell phone busy texting with me where she was. When I saw her I was not actually sure if she's the one I'm meeting… I won't tell here why… I am not so sure haha… Any way, instinctively we knew that we were looking for each other when our eyes crossed. We chat for a bit to around 10 minutes while waiting for the text of Kaiye. When we received the text, we excitedly went down the stairs and looked for them and saw Endeth waving to us up in the station.





Endeth, Kaiye and ate Chyng was the first to have arrived. And the obligatory hi's and hello's happened. The clock was tickling and the sign of the so called "Filipino Time" was saying hello also. Ate Chyng was right; a traveller is never a late person. He or she must come earlier the schedule or at least on the time that was set. What if you have a flight to catch or something? Will you risk it or come early to avoid being stress by rushing? Hmmm…(This in case you don't have any life and death emergency) hmmm… I didn't burst out there I just want to say it here hehe…
Well and good everybody is set. Umbrellas and cameras are ready to conquer Binondo. I actually do not know the Itinerary if ever they prepared one. What I am sure of was that we were going to eat a lot!

The Lost and Found Moment


As we walked towards Sta. Cruz Church down to Ongpin St., I wasn't sure who to talked to. May I just remind you, it was the first time I met them. Not to mention that most of them were girls. So I wasn't sure who will I tag in with. Hehe… But when we entered Ongpin, it was an easy moment for me, Angel and Clair. As everyone walked down the street, we were busy taking pictures on anything found in Ongpin St. We got pictures of accessories, street foods, people etc. Clair showed her appetite for the Castanas, a holiday hangover maybe, and bought 1/4 kilos for Php60.00.


Then we realized that we lost the group. So I called them and found them eating the famous fried siopao of Binondo. Since we were already eating Castanas we didn't bother to take a bite of the siopao instead we just took pictures of it.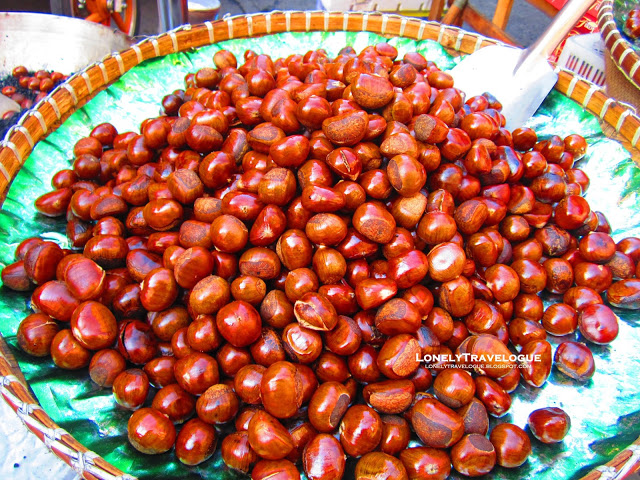 We were not really sure where to eat. All I know was most of us were starving (not much for me) but has a little decency still to show that were ok. Haha… Where everybody was busy talking to each other, as most of us only met on that day, and discussing where to eat I was busy taking pictures of everything under the sun found in Binondo. And because Claire is religiously vegetarian, she has an agenda to look for the vegetarian siopao suggested by one customer on the fried siopao store. Oh that's why she didn't buy one there…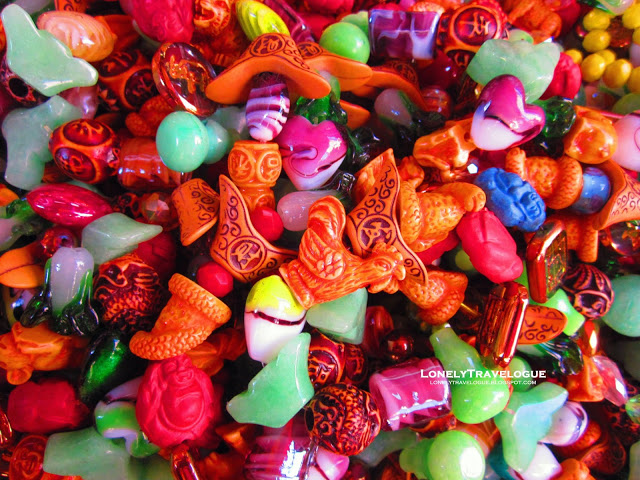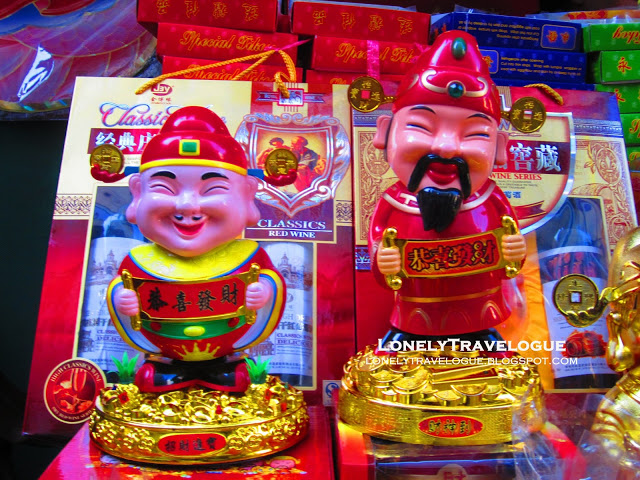 So, since most of the groups goal, I guess was to look for a restaurant to eat and I was not that hungry yet I joined Claire to look for her vegetarian siopao and see more interesting things in Binindo =) And I did but lost them again hehehe…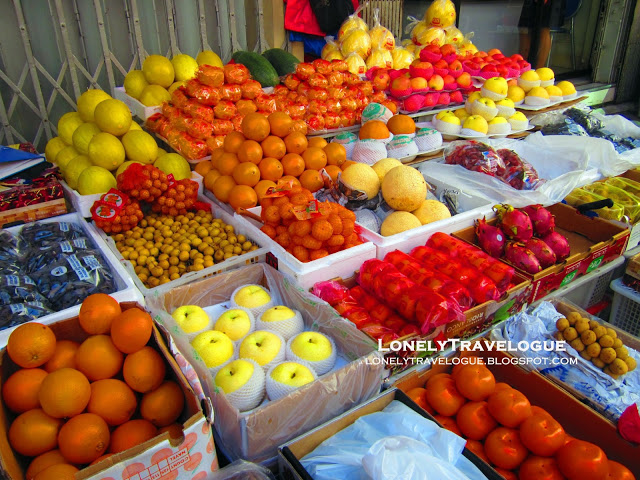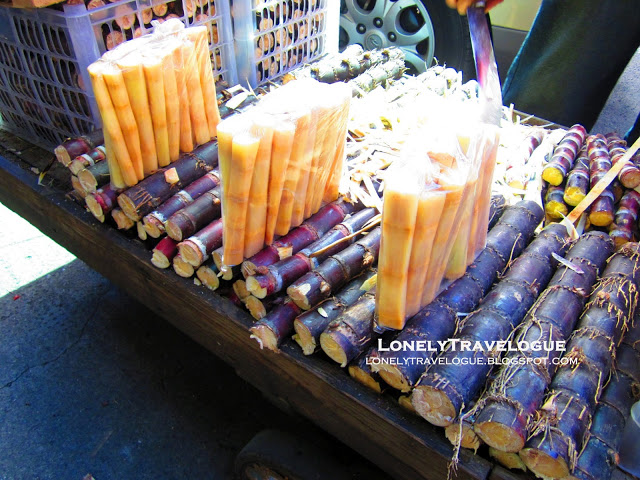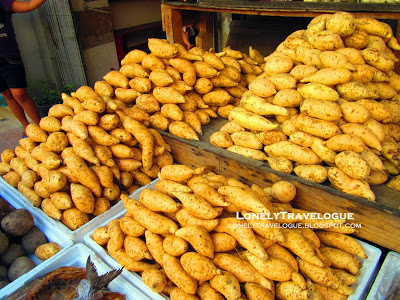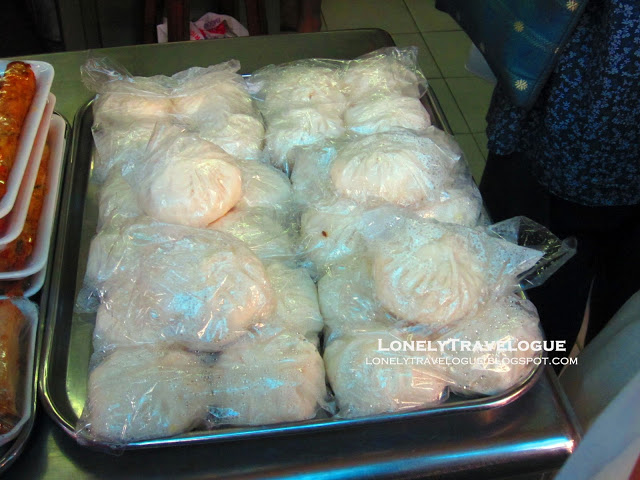 First Stop: Sincerity Restaurant
Location: 497 Nueva St. Binindo , Manila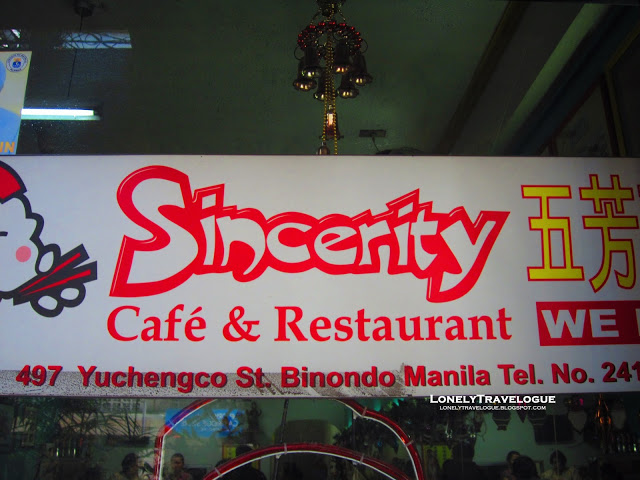 After the numerous calls and texts we found them in one of the unfamiliar restaurant (at least for me) in Binondo. There was nothing special about the food in that restaurant actually. What I enjoyed the most was the spontaneous story telling of each travel bloggers. In all restaurants stop this I enjoyed the most not the food hahaha… All of us have an interesting story to tell and laughter and happy moments seems automatic. Thanks to the jolliness and talkativeness these travel bloggers there was never a dull moment.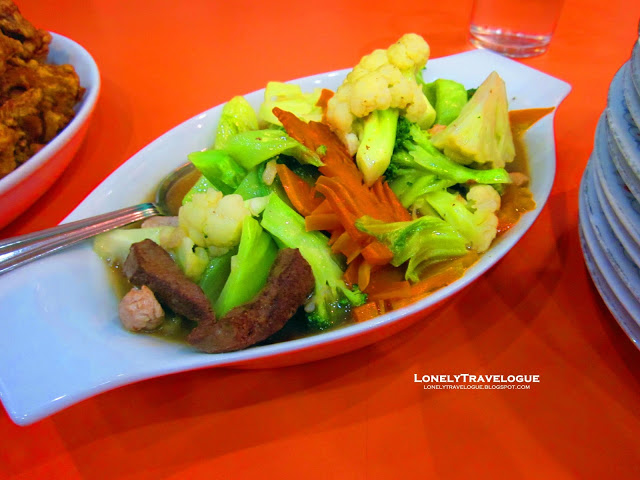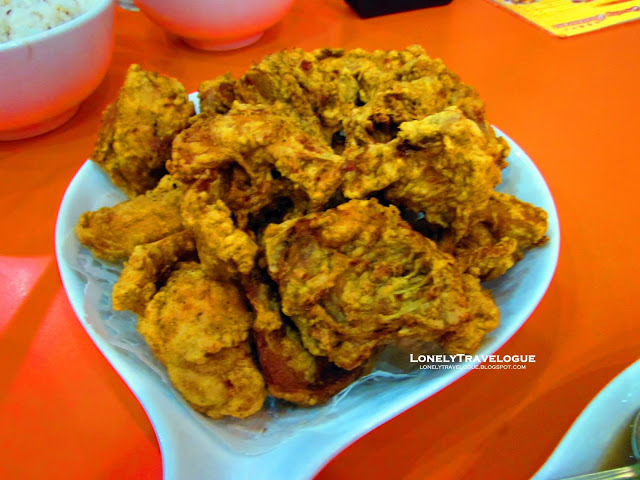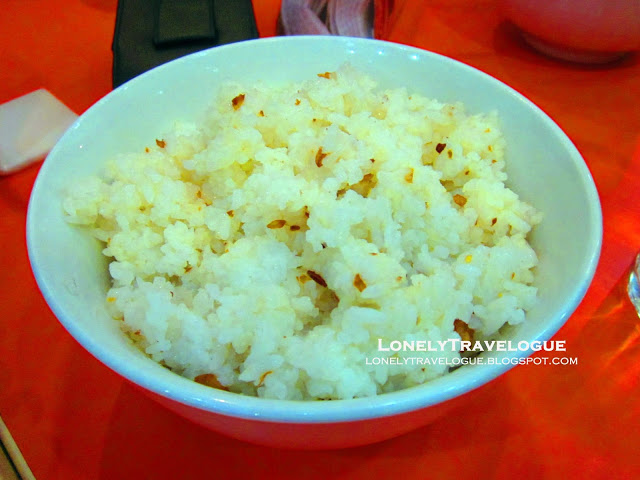 Second Stop: Binondo Church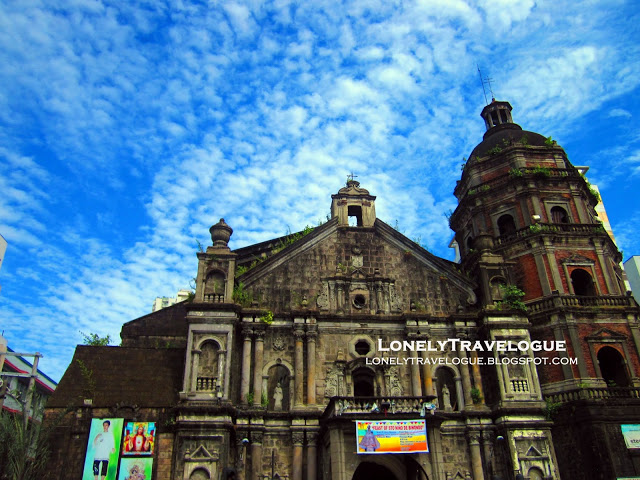 A little walk southward Ongpin St., is the Minor Basilica San Lorenzo or commonly known as Binondo Church. This Church plays an important role in the history not only of the Philippines but also of the Catholic Church. As the name of the church implies, the first Filipino saint who was executed in Japan reside and trained in this Dominican run church.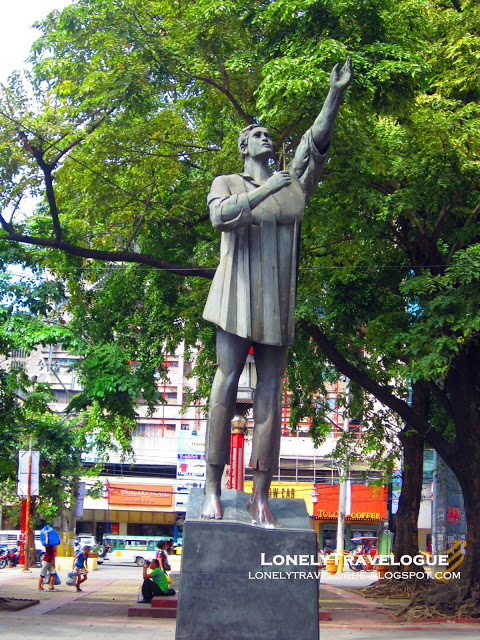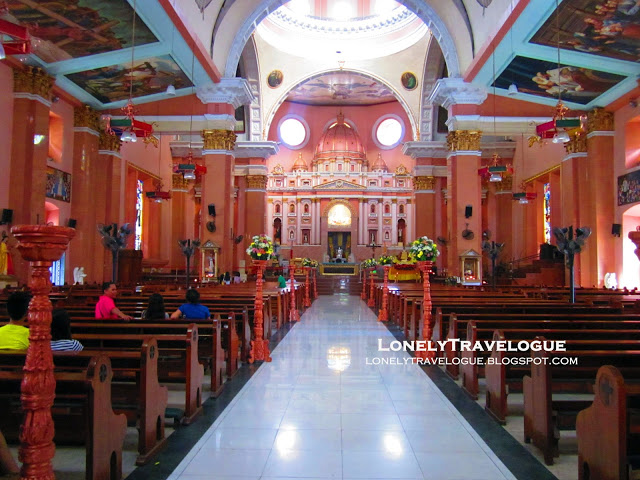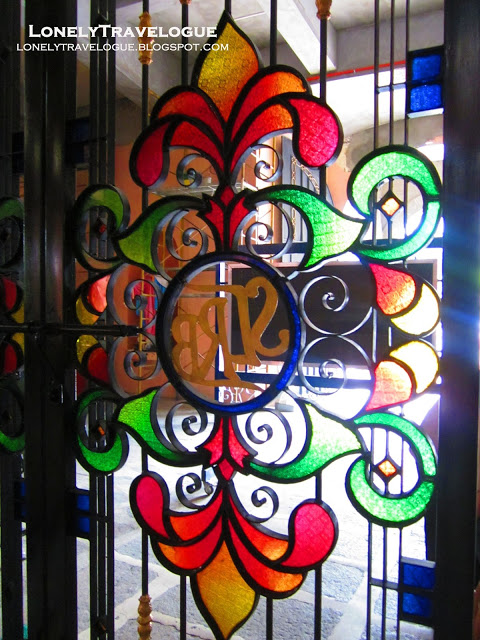 This church like many churches in the Philippines has a beautiful and classic facade. Blended with the perfect cloud formation in a clear blue sky the view was an astounding post card perfect image.
Third Stop: Café Mezzanine
Location: Ongpin St. corner Nueva St., Binondo, Manila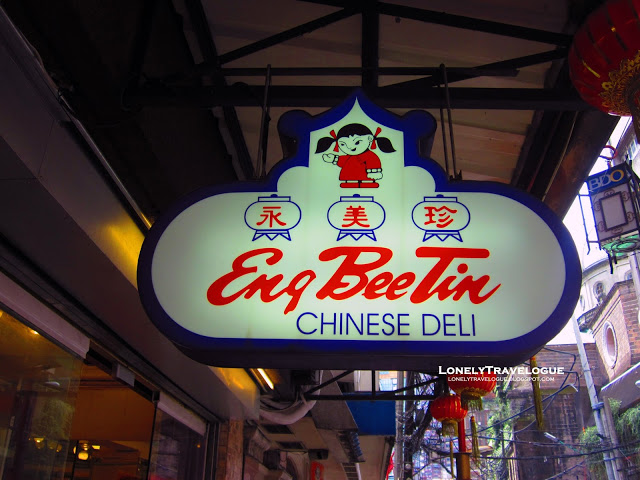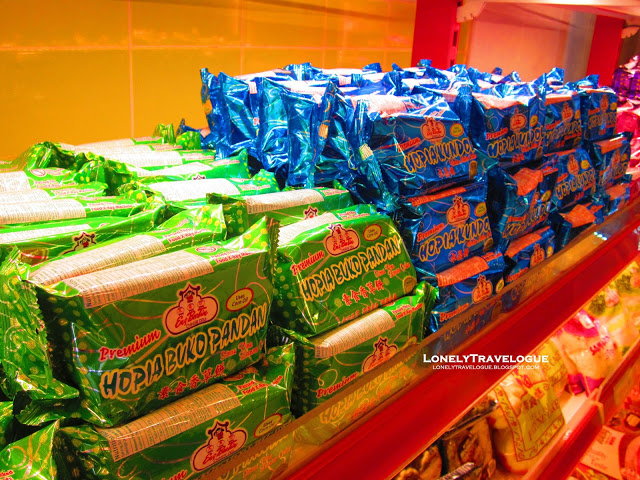 Not so long after we ate our lunch our tummy was again shouting (or maybe our mind – remember its #BinondoFoodWalk) for more food! This time we wanted some food for post lunch or desert or maybe merienda. Since Kaiye has a list of possible restaurant we chose the more applicable to the weather. We ate Halo-Halo at Cafe Mezzanine. The ground floor of this restaurant looks simple and ordinary Chinese fast food. Up stairs is the more up beat and has a cozy atmosphere. The Halo Halo which I shared with Valerie, yes it can be shared by two, was a perfect snack for chillin' and cozy talk for people in diverse walks of life founds its way through love for traveling.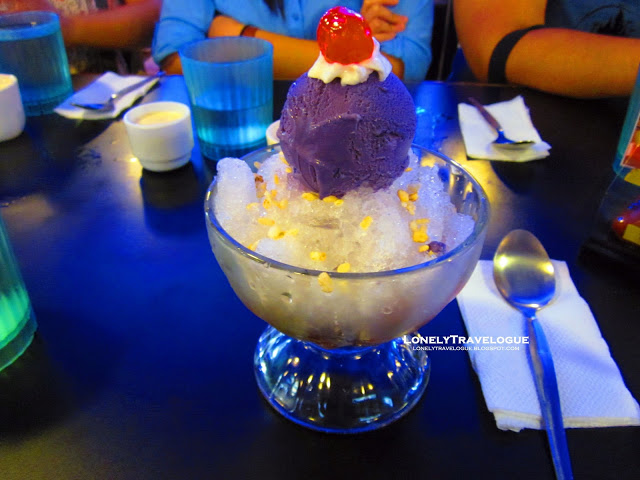 We were about to leave the place after shared the stories of each other when the "Ube Man" approached and thanked us for our stay in his restaurant. He gave us a CD on how to prevent fires at home. When he knew that we where travel bloggers he was all the more become exited to lecture us about fire prevention. In the end he louded that all the proceeds of Café Mezzanine is being donated in his fire prevention organization – TXTFIRE. That man was Mr. Gerry Chua the innovator of Hopia and creator of Ube Hopia thus the start of his name Mr. Ube.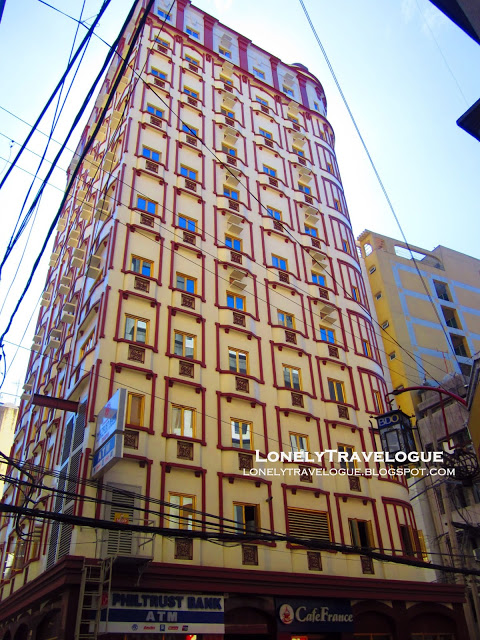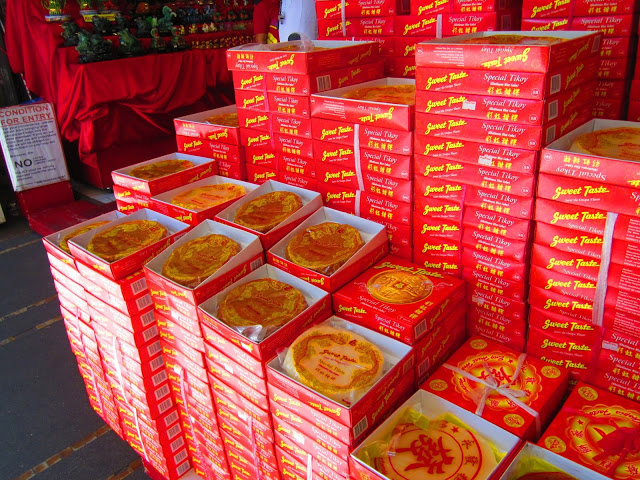 Fourth Stop: Wai Ying
Location: 927 Benavidez Street, Binondo, Manila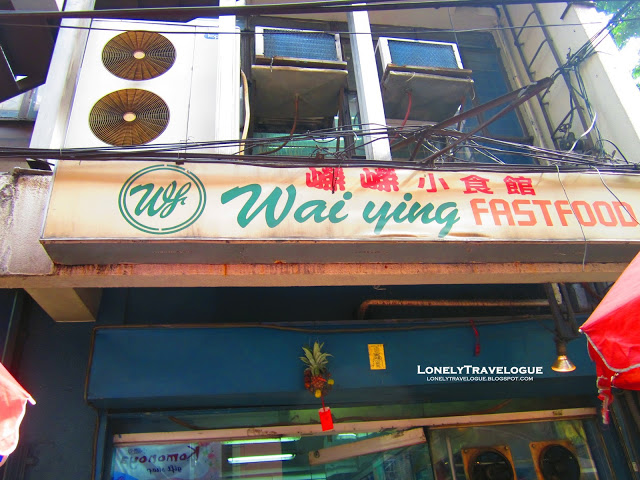 Since it was a food walk, eating was the main agenda. So after the halo halo of Mr. Gerry Chua, we went to the famous budget Chinese restaurant Wai Ying. I love their beef noodles and "genuine" Siomai =)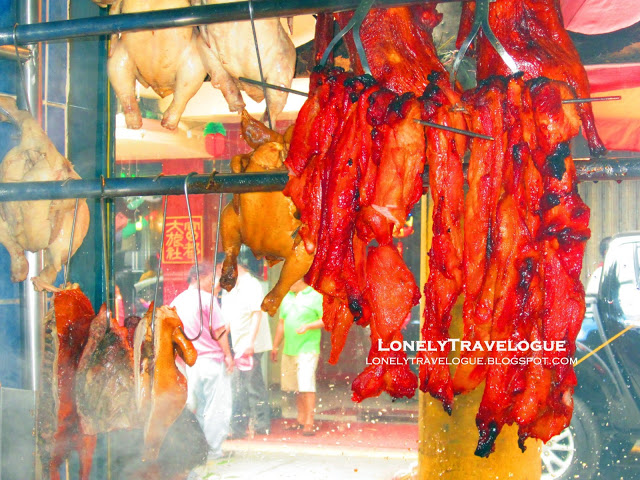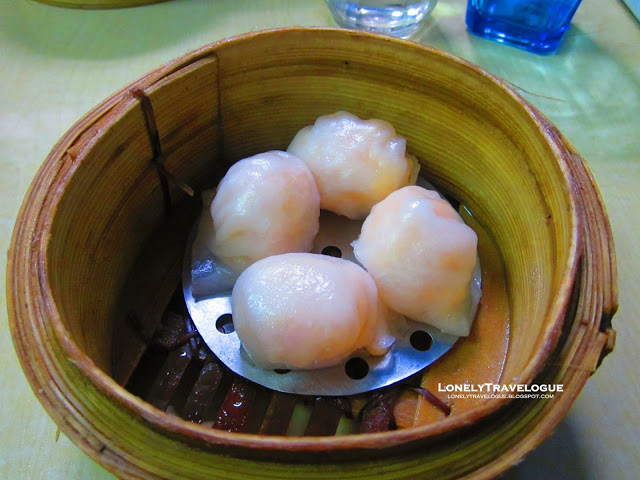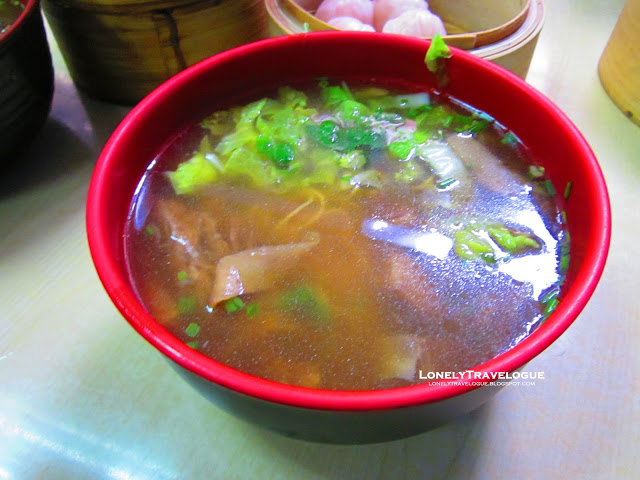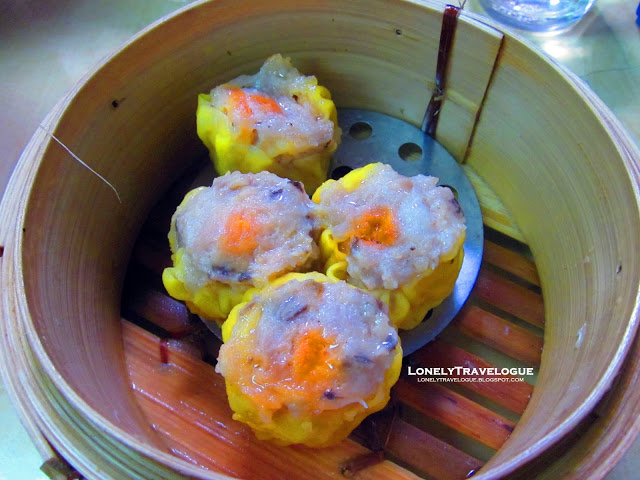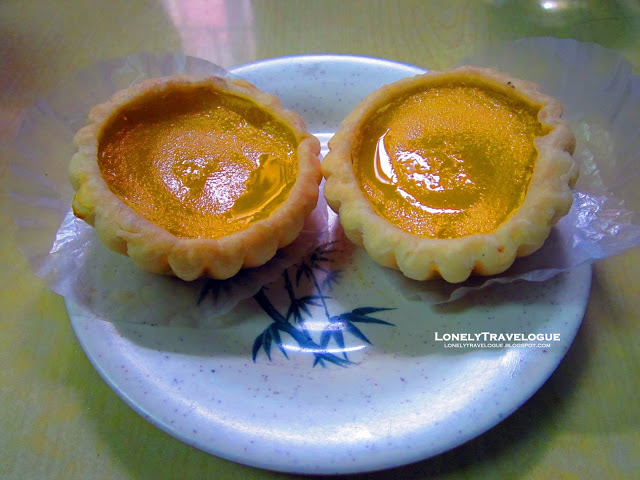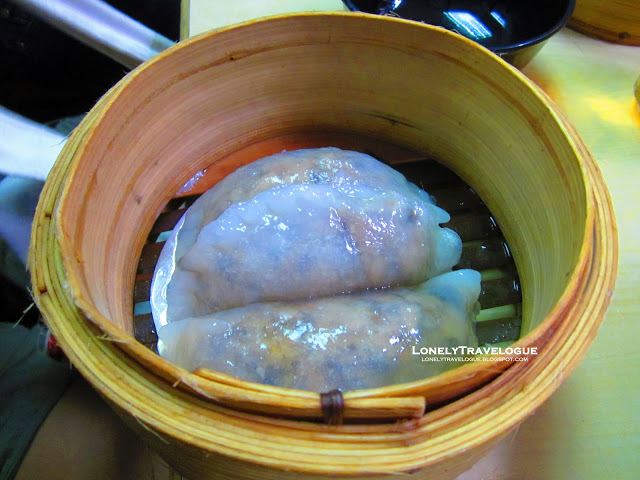 The exchange of plans and experience (especially of ate Chyng) inspire me to travel more and to blog more! Being in the presence of intelligent people will push you to do best in what you love to do. I really admired ate Chyng's presence of mind during the darkest moment of her travel. I was shocked by her stories because I only knew her experience only that day! It was really a sad experience.



Fifth Stop: Lucky Chinatown Mall
Location: Reina Regente St. Corner Dela Reina St. Binondo, Manila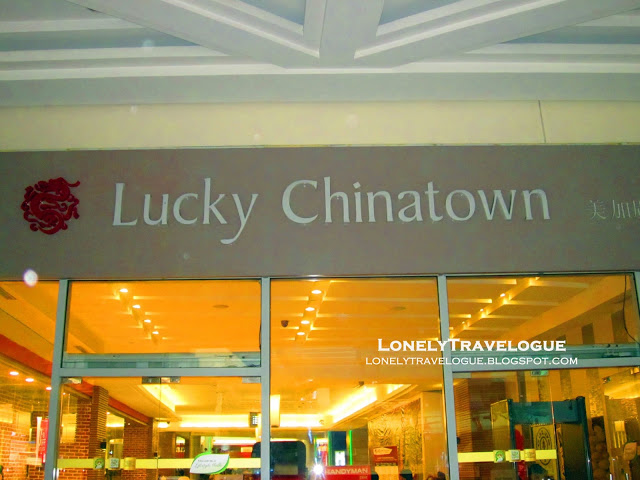 Most of them were leaving at, but my feet were still at the mood for a walk. Not necessarily a food walk because I felt that I was bloated already. Even though the clouds was threatening to pour thousand of liters of water, that didn't stop us from marching to the Lucky Chinatown Mall as suggested by Kiaye's itinerary.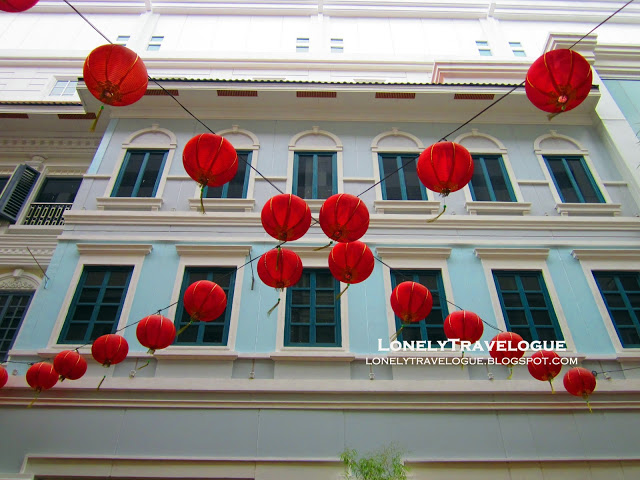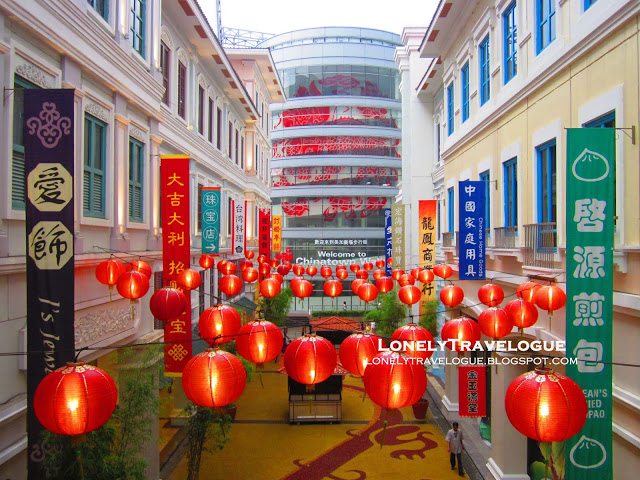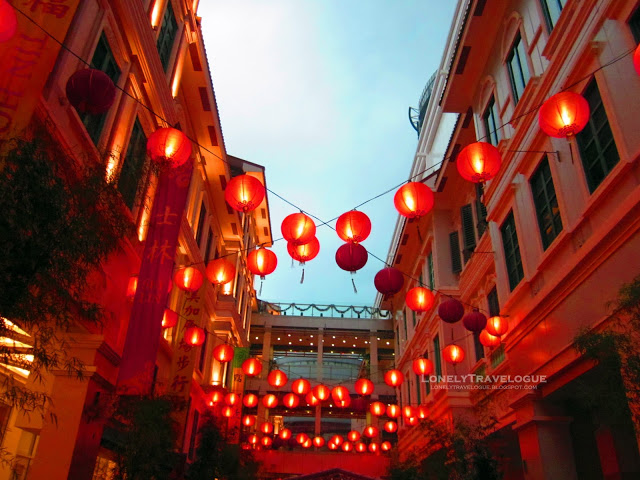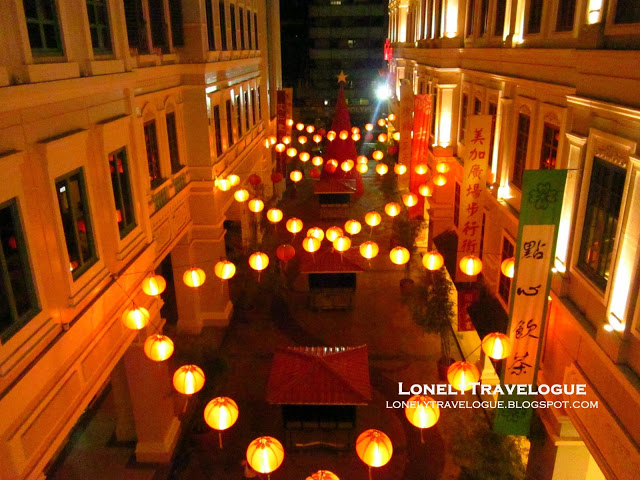 The color of the sky was on its perfect pace (before the rain) when we were approaching this new constructed mall at the heart of Binondo. Most people who stepped on this upscale mall describe it as the "Eastwood" of Chinatown or maybe the Eastwood version of the Filipino-Chinese. It has an alley that is perfect for relaxing, walking and picture taking. You will be confused once you're in that alley if whether the structures are mall buildings or a hotels. It is not your ordinary "SM Malls" with uniformed architecture (oops sorry). The architecture of this mall was detailed and put emphasis on the Filipino-Chinese architecture and culture.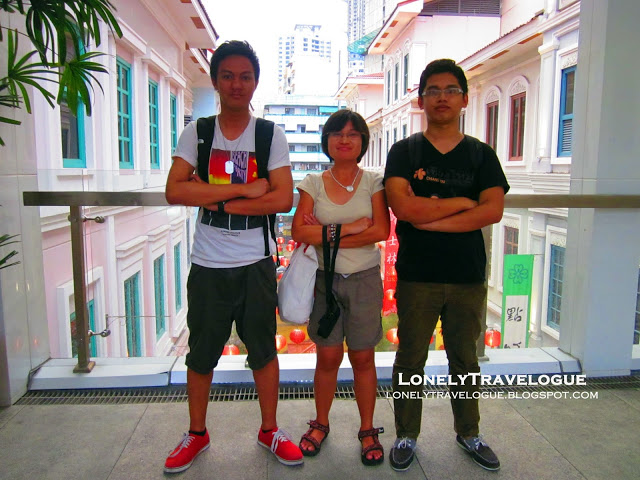 It was an exiting day everything was just the start of the new beginning of my wandering feet. Their stories, thoughts, opinions, unspoken word of each character allows me to think of more adventurous and daring journey this year and on the coming years. Traveling really makes my world a "eutophic" land.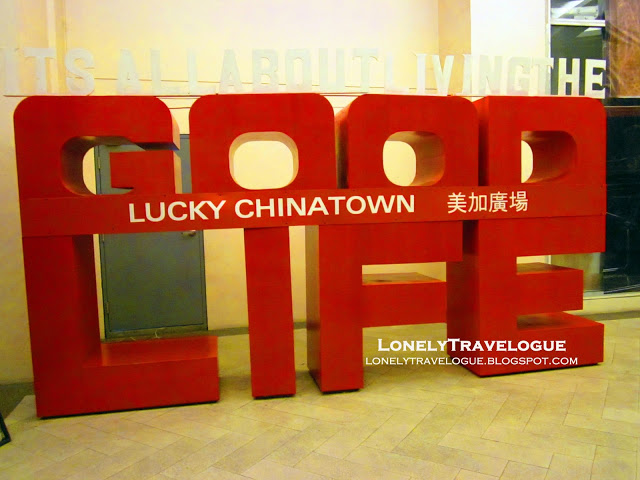 Happy Travels =)