Palaui Island is the most magnanimous natural wonder I have seen. The island is so pristine that everything
on is the opposite of the Metro which I live in. Fresh air, simple life, genuine
people with simple aspiration and most of all uncontested beauty of its kind
were the things that I loved and miss when I hear the word Palaui. We did a 3
days sojourn in this Paradise and here's what I have to say if you are planning
your trip here soon.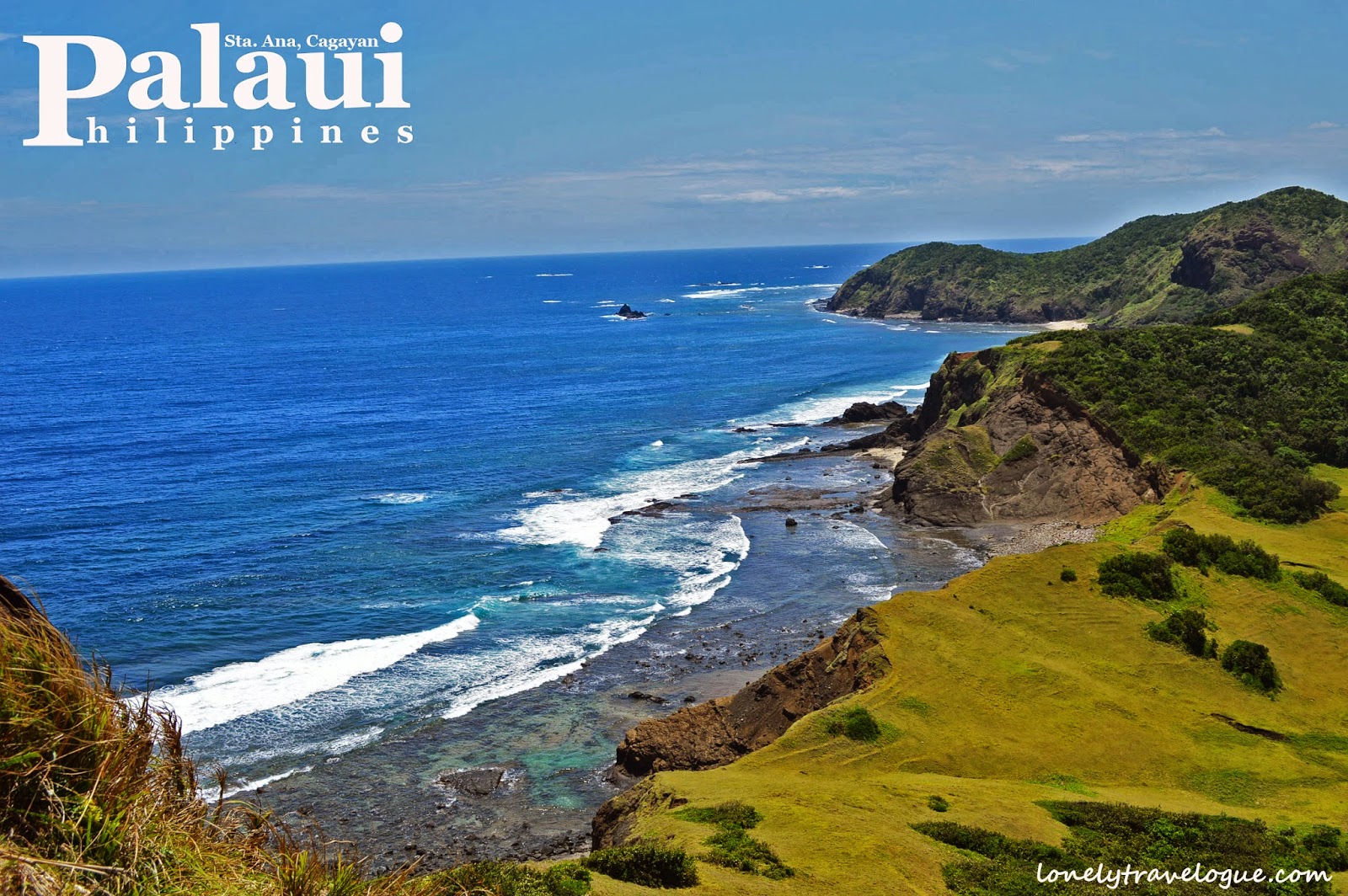 Majestic view from Cape Engano
Things to do in Palaui From beach bumming to sightseeing
Palaui offers a worth-long-travel-vacation for family and barkada. Island Hopping – Siwanag
Cove and Crocodile Island Trekking – Cape Engano Lighthouse,
Falls (Near Cape Engano) and Baratubut Falls (near Punta Verde) Beach Bumming – Punta
Verde and Anguib Beach Notes:
Boat
can be rented/chartered through the tourism office in Sta. Ana for Php3800 for whole day tour. Plus
Php300 for overnight. If you arrive in Palaui in the evening and will do island
hopping the next morning, you will have to add another Php300
Guide
rate for Cape Engago Trekking is Php300. Ratio is 1 guide to 4 tourists. You
need two guides when you exceed 4. This is non-negotiable with the tourism
office. I found the policy logical while we were doing the tour.
There
is an option not to trek going to Cape Engano. Just tell the boatman that you
will proceed there. With that you don't have to hire a tour guide.
There
is a falls near Punta Verde and the rate of tour guide is Php300 per 4 tourists.
Sta. Ana Tourism Office Contact: +63 905-4978379 +63 999 7587079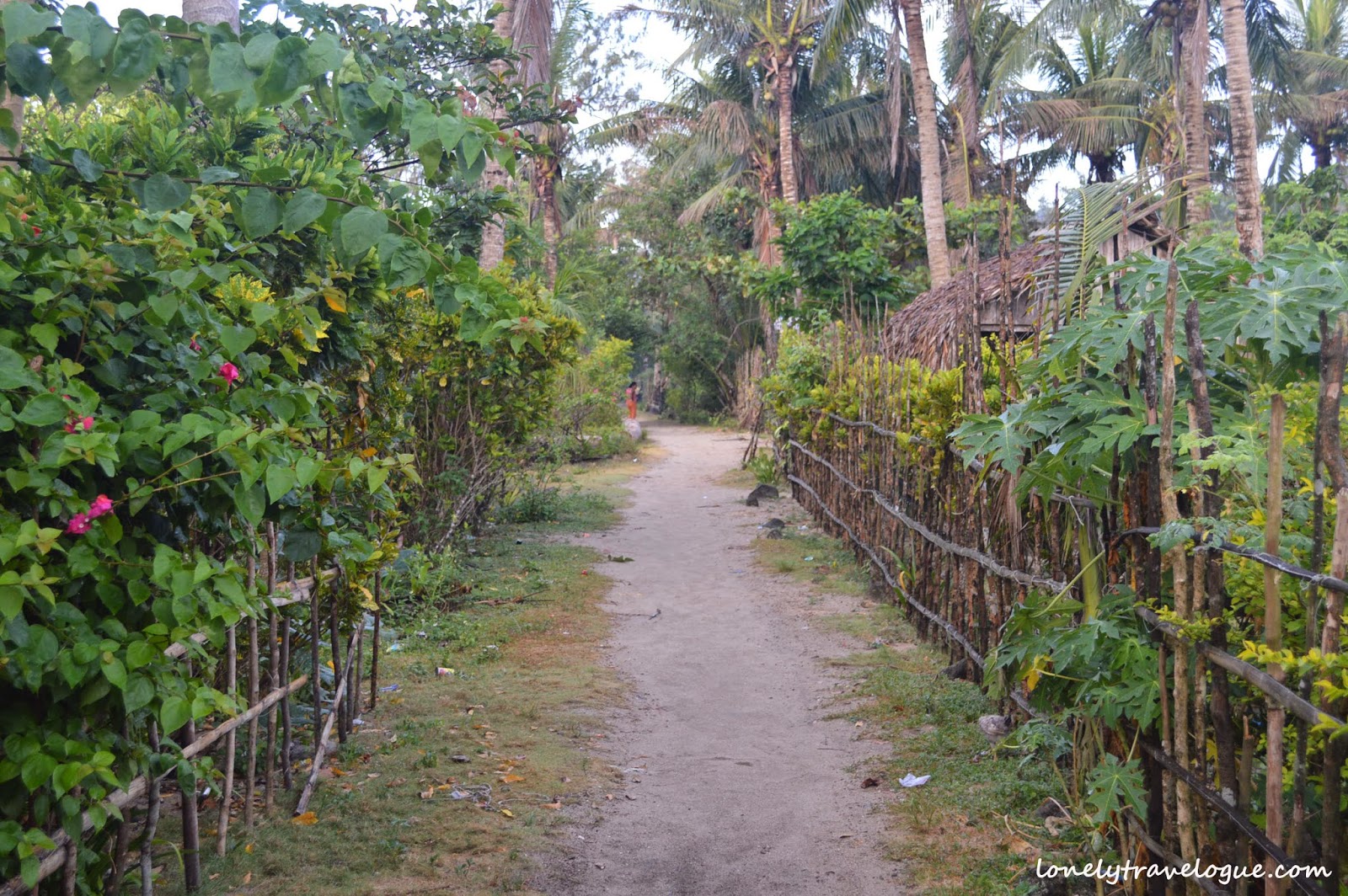 Punta Verde CommunityHow to get there There are two ways in
which you can reach Palaui Island. One is by plane via
Tuegegarao then another 3 hours van to Sta. Ana Palaui. Philippine Airlines and Ceby Pacific flies to
Tuguegarao every day. From Tuguegarao
take a public van to Sta. Ana Port. Travel time is 3 hours. Fare is Php200. For budget traveler who
wasn't able to catch the piso fare going to Tuguegarao, a 10-13 hours bus ride
awaits. Victory Liner in Sampaloc and Kamias offers comfortable bus ride to
Tuguegarao. Dalin Bus in Sampaloc Manila also has a Manila – Tuguegarao route.
Fare is around Php600 depending on the type of bus you get. From Tuguegarao take a
public van to Sta. Ana Port. Travel time is 3 hours. Fare is Php200. Contact Numbers Victory Liner Sampaloc –
632 -559-7735 Victory Liner Kamias –
632 -920-7396 Dalin Bus Lines
Sampaloc – 632 -722-7999 Where to stay Most visitors stay at Punta
Verde in Palaui Island where the locals of the island are situated too. They
offer tent accommodation and cottage accommodation for Php250.00. Tent is
included. You still have to pay Php250 if you bring your own tent.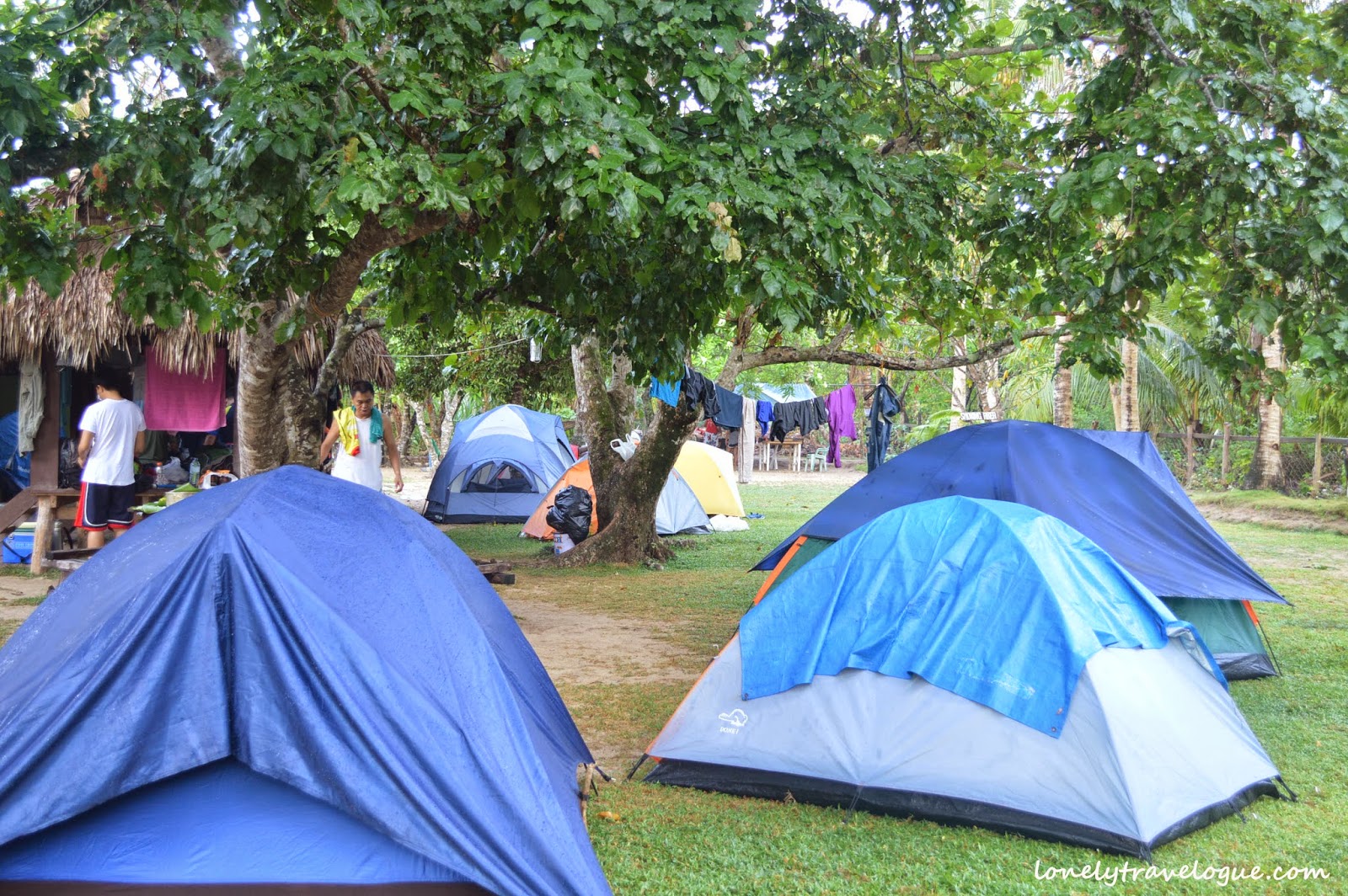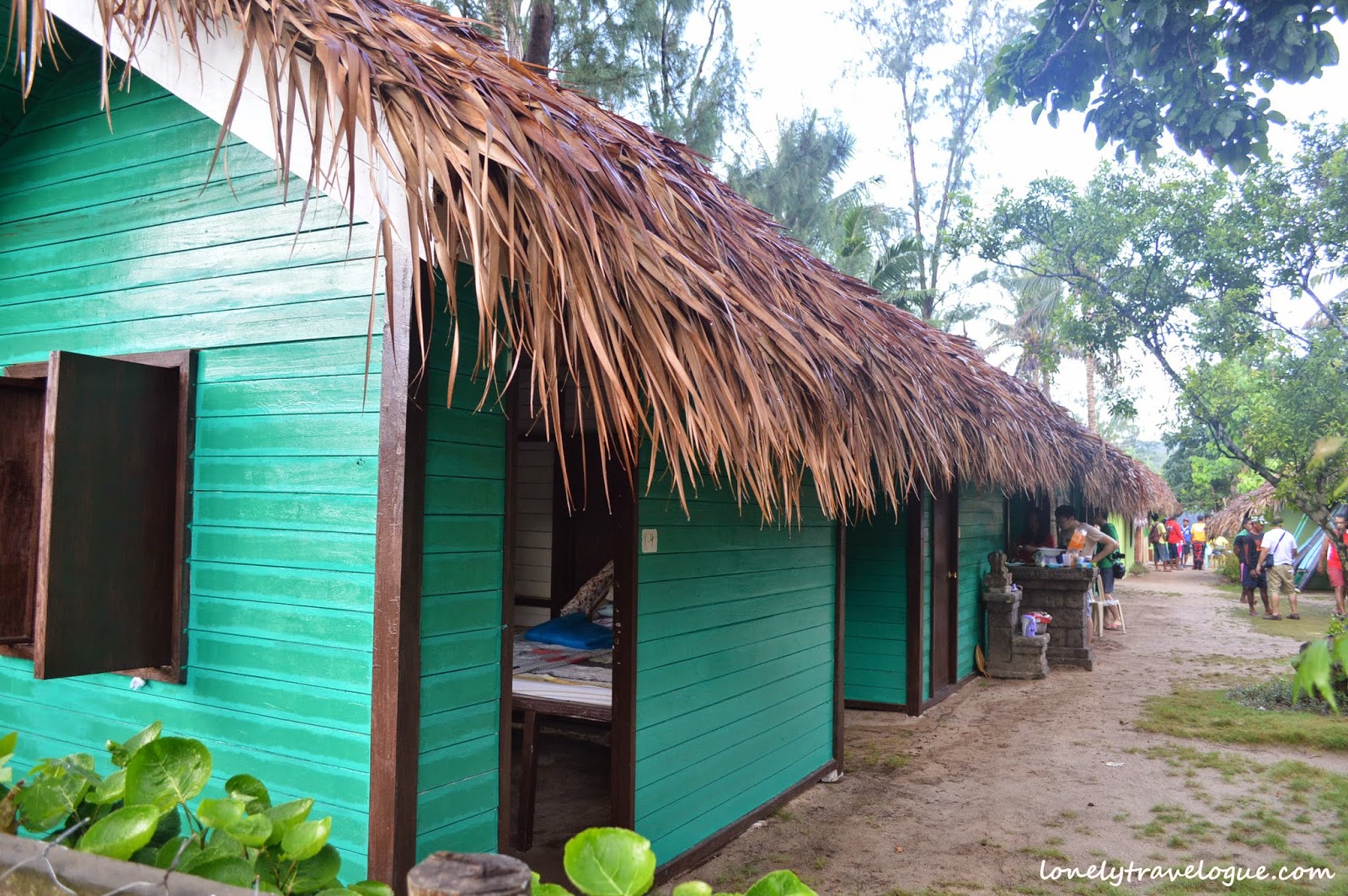 As per the accommodation
that we get, I contacted a local for a home stay experience. For Php200 per
night per head we have a house with two bedrooms, living room, dining area,
garden and two comfort rooms.



You may contact ate Elsa for the homestay +63 9052832559Food The local community in
Punta Verde prepares a meal for its visitors. You can order for Php250 – Php350
per meal. Sample Budget for 5 People Bus Manila to
Tuguegarao – Php600 Lunch (Pansit Batil
Pato) – Php310 (Php62 each) Van Tuguegarao to Sta.
Ana Port – Php220 Chartered Boat for Tour
– Php4,100 (Php820 each) Guide – Php600 (Php120
each) Environmental Fee –
Php50 Accommodation – Php500 Dinner – Php100 Breakfast – Php100 Lunch – Php100 Dinner – Php100 Breakfast – Php100 Guide to Baratubut Falls
(near Punta Verde) – Php300 (Php60each) Tricycle to Sta. Ana
Transport Terminal – Php10 Van to Tuguegarao –
Php250 Lunch – Php100 Bus to Manila – Php600 Total – Php4,140 Itinerary Day 0 9:00PM – Departure
Manila to Tuguegarao Day 1 11:00AM – Lunch Pansit
Batil Pato 12:00NN – Departure Tuguegarao
to Sta. Ana via Van 4:00PM – Arrival in
Sta. Ana Tourism Office 4:30PM – Departure for
Palaui 5:00PM – Arrival Palaui
Island (homestay) 6:00PM – Dinner 7:00PM – Socials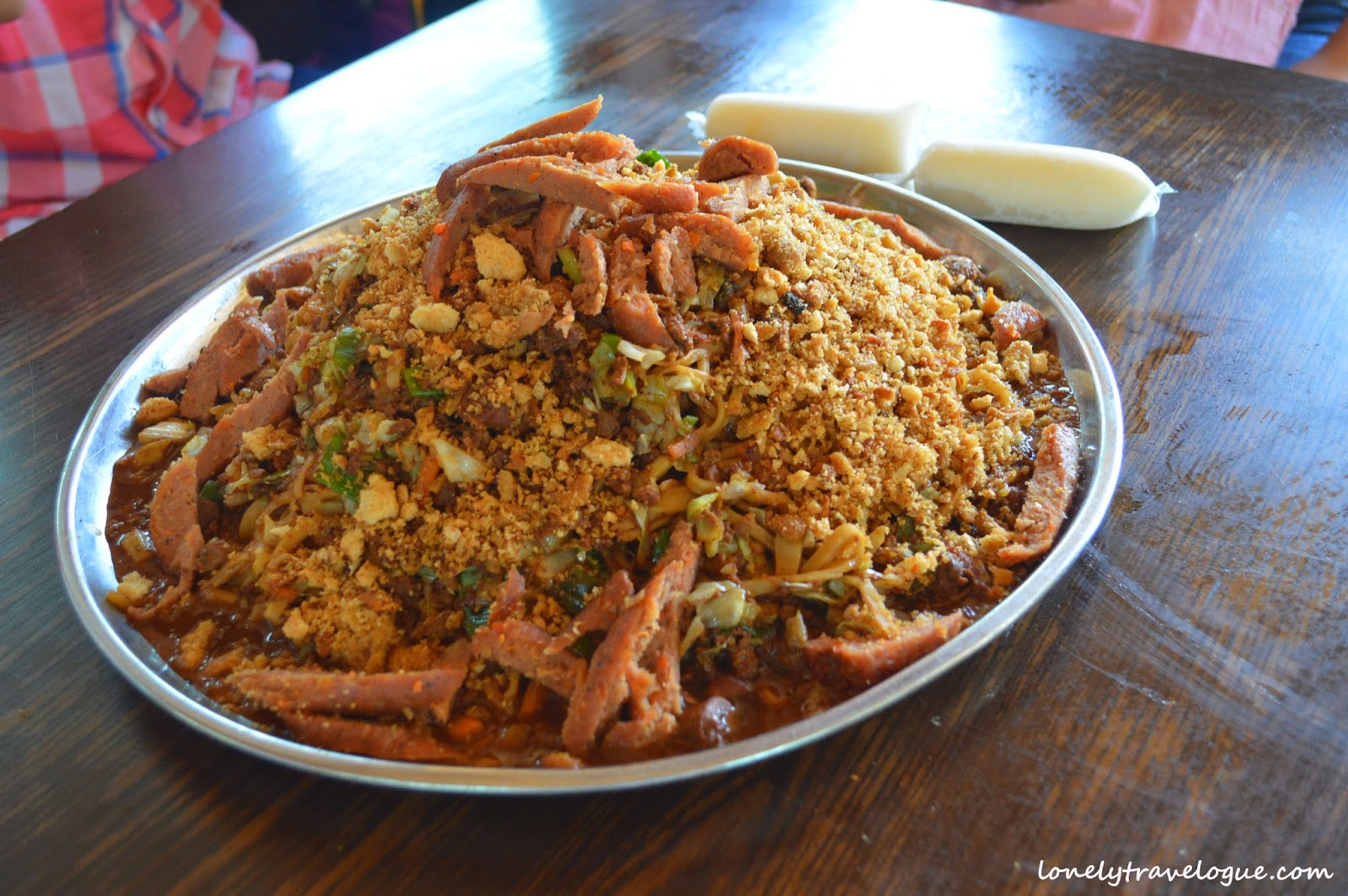 Pansit Batil Pato Day 2 6:00AM – Breakfast 6:30AM – Start trek to
Cape Engano 11:30AM – Arrived at
Cape Engano 1:00PM – Lunch at Cape
Engano 2:00PM – Start trek to
the Water Falls in Cape Engano 2:30PM – Reached the Water
Falls 4:00PM – Departure from
Cape Engano to Anguib Beach 5:40PM – Arrival at
Anguib Beach 7:30PM – Back to Palaui
Island 8:30PM – Arrival at
Palaui Island 8:40PM – Dinner 9:30PM – Socials Day 3 5:30AM – Breakfast 6:00AM – Start trek to
the Baratubut Falls (Waterfalls in Punta Verde) 7:00AM – Reached the Baratubut
Falls 9:00AM – Arrived at
Homestay 9:30AM – Departure for
Crocodile Island then Sta. Ana Port (Goodbye Palaui) 9:50AM – Arrived at
Crocodile Island 9:20AM – Departure for
Sta. Ana Port 10:30AM – Arrival in
Sta. Ana Port 12:00NN – Departure for
Tuguegarao via Van 3:00PM – Arrival in
Tuguegarao/Lunch 4:00PM – Departure for
Manila