I decided to fall in Palaui. It was the most memorable trip of my life. Palaui is stunning and it was made more perfect by the time and circumstances we were at the Island especially in Cape Engago and Aguib Beach.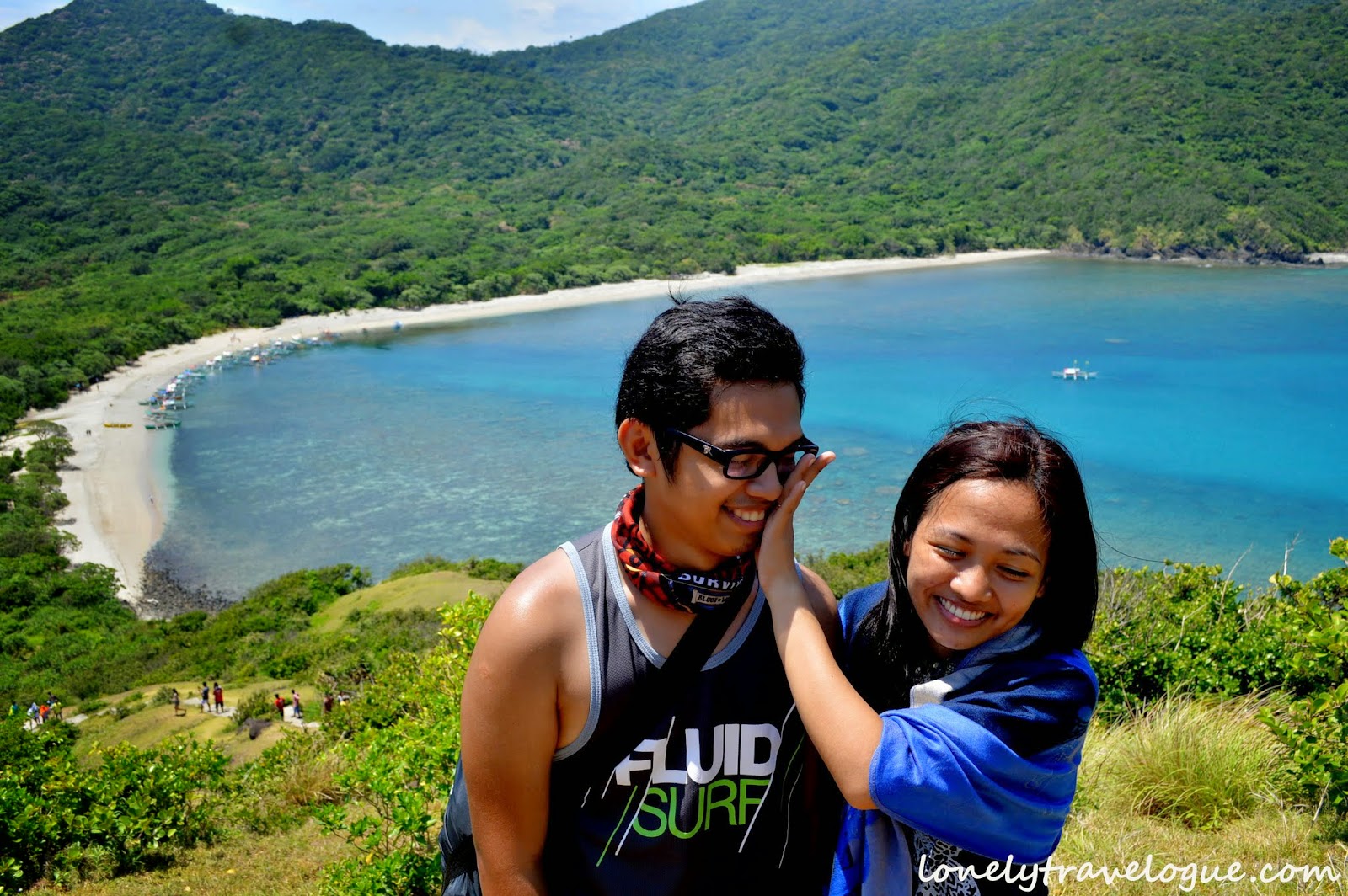 We took the bus from Sampaloc Manila to Tuguegarao for 13 hours. That was long but numbing ride but that was nothing to me because I felt that the trip has something special for me (for us). Aside from the destination the moment was like heaven with sweets all over its place.
We were all tired because of the 13 hours bus ride. The 10 hours promise of the bus company had an additional 3 hours because of stop overs in which I lost count along the road. Nevertheless our spirit was high after an hour of savoring Pansit Patil Pato, a local delicacy in Tugeugarao before heading to Palaui Island. We took a van for 3 hours to get to our destination. It was unfortunate that we didn't have the chance to be with each other on the bus bound to Tuguegarao. It was okay. It wasn't actually. But God poured mercy on me. While on the Van we were with each other's arm. With no label at all, it was a normal stance just like in any passenger van. I was moving to hold her hand but she was resisting. She slept not on my shoulders but on the hard glass window opposite of me. Devastated by the misfortune, I choose to watch the most beautiful scene a man can see – to watch a girl sleeping seduced by her natural beauty. She woke up and snubbed my attempt to hold her hand to eternity. I gave up doing my agenda and restored myself out of humiliation. But circumstance changed to my allegiance. She rested her hands on my lap inviting… for touch. I hold it and did not let it go up to now…
Our house in Palaui
Local Kid playing in the Beach
We started the day with a promise of sweating trek and fulfilling view on the top of a hill. Except from pictures seen on blogs we knew nothing about Palaui aside from the light house in Cape Engao and the magnificent rolling hills. The trek would normally take an hour for the local and an average of 2 hours for tourist like us. But in our case it took us like 4 hours to get to Cape Engano not including the climb where picturesque view will stop you while doing so. No matter how long or how hard the trail was, the fact that you are with some one half assured of the future with love blossoming like in spring time, it was not tiring at all. After all you have her hand on yours.
Simple life in the Island
A kid helping her mother creating some pieces for souvenirs.
Walking on the bushes and woods will give you a renewed smile seeing the flora and fauna of Palaui. Our guide willingly told us every detail she knows about the flowers and the trees we saw along our way.
After an hour or two of walking in the woods and the beach we were surprised by the breathtaking view on the top of the hill.
Little did we know that it was just an introduction to the great show of nature, rolling hills and the sun was just so perfect to pose and stare at God's wonder. Climbing to the top of Cape Engaño is a different story. The rolling hills was a little below at par to what we saw while climbing the hill up to Cape Engano. Breathtaking view of Siwanag cove captivated our eyes full of adoration.
They say that the words one will utter are similar when he sees Batanes. Can't compare the two. All I know was that it was like I am in a different dimension. It took us an hour just to climb to Cape Engaño. We did a lot of pose, took a thousand photographs, laughed at each other's trip while appreciating life's greatest gift.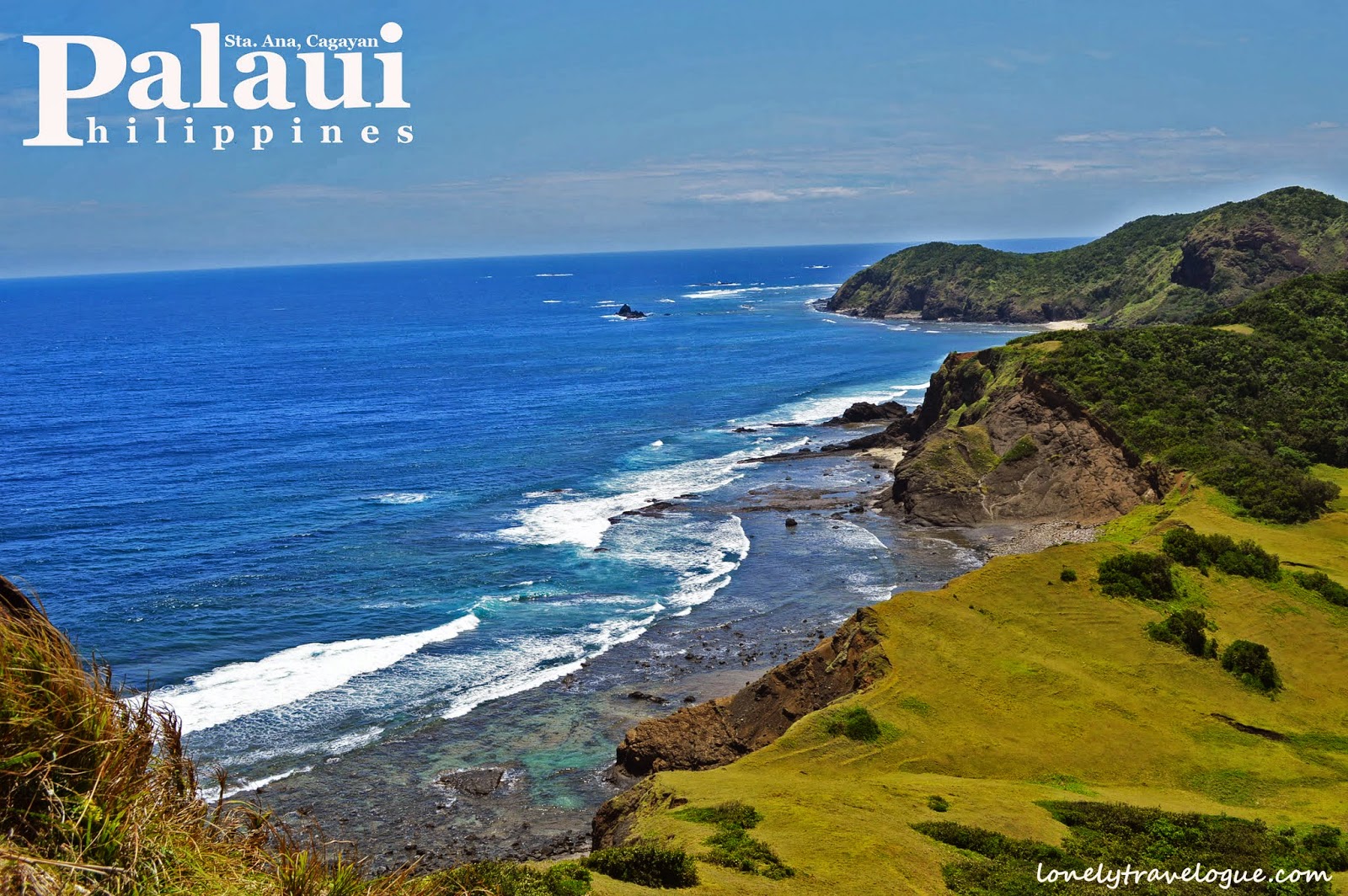 It was a moment of bliss. Didn't know if it will last – I was ready to fall for sure, ready to burst of love and isolation with her. Part of me says she feels the same. It a wasn't a state of certainty, but happiness abounds, I was filled with joy at that moment at the hill – that matters most. Pacific wind makes me dance like green grass. It didn't matter if it will last, will she say yes or not. Later on I concluded, it couldn't be a doubt because guts and feels tells me ill be in a new chapter. I hold her hand like I did in the van, tight not holding back, ready to pursue life with her.
Tired and engrossed by sweaty uphill climb, we rested for quite a while mesmerized by the ruins of Cape Engano which was the victor battled by the North bound storm. Love is like a paradise spreading your arms to embrace the earth – full of joy, full of hope, full of smile you are dominated by a force that mankind longs since the beginning of civilization. In the intense heat of summer month, I laid down in happiness excited looking at my future with her. Looking afar at Dos Hermanas Island we rested feeling the wind cold enough to match the splendor of the sun.
We descend from the hill and had lunch at Engano Cove and met a family having a bonding in Palaui Island. After which we went to the falls which until now I do not know the name. Laughter and love abound in the group as we sweat ourselves up to the falls. We bathed in sprinkles and drank in the natural coolness of water from a stream above.
Dos Hermanas Island Facing the great Pacific Ocean, fear and tremble dominated the small boat we used bound to our last destination – Anguib Beach located at the mainland. Perfectly curved waves, taller than tallest waves I ever saw, the magic of God showed us the spectacle of the ocean. I reminisce to the Life of Pi, when faced by the storm before the ship sank and while on his own voyage, he challenge the Nature to show him the magnificent force that only the Creator can make. It was a beautiful show. I don't mind the commotion in the boat, I wanted more of it. But they were afraid so I prayed as well for us to pass the strong waves. I was the only one in loved with the situation we were into. They were afraid but still hoping to reach the shore and surpass the enormous waves. We passed the challenge before seeing Anguib Beach battered by dark clouds and white sand.
Rolled on the shallow waters and white sand flooring, we waited for the sunset, played like a child with waters. Talked of the future travels with the same group occurs. The thought of coming already occurred too. Soaked in salty water, I invited her to join me on my next travel also located in the beach. She agreed openly. But on the split of a second she agreed with another travel plan with another group at the same schedule. Irritation magnified in me – I walked out.
It was already dark when our boat went back to Anguib Beach to bring us back to our temporary home. We talked about the travel and agreed upon the dates. I could still see the clouds far from the horizon; I seized the moment to hold her hand. In darkness I ponder and relaxed my head on her right shoulder. The wind blew her hair on my face suffocating me with her humanly smell which happened to be my ecstasy later on. Until my lips reached her ear, my nose reached her neck – I was transformed to be a man hypnotized by her scent. I kissed her hand I was holding. I felt the blood and I wanted my lips to reach hers, but I only did in her checks and then she backed off. I was mortified. A few second had passed when she let her lips touches mine. We were sealed by a kiss of forever. A nocturnal magic witnessed by the moon and the waves. I was a superhuman made by loved – unexpected but glorious.
Like I was seizing her hand, I was seized by her tender kiss. We were seized by love – we fall for it, I decided to fall in Palaui.