Singapore is indeed an expensive place to explore considering that it matches the western's economic progress. Moreover it is the only industrialized nation in the Southeast Asian region – a first world country. Nevertheless being tag as a first world country doesn't mean you can no longer squeeze in your budget to get to the places you dream of going because it is EXPENSIVE!!! In fact there is, I mean there are places in Singapore in which you don't have to shell out any single centavo just to experience the culture of this melting pot.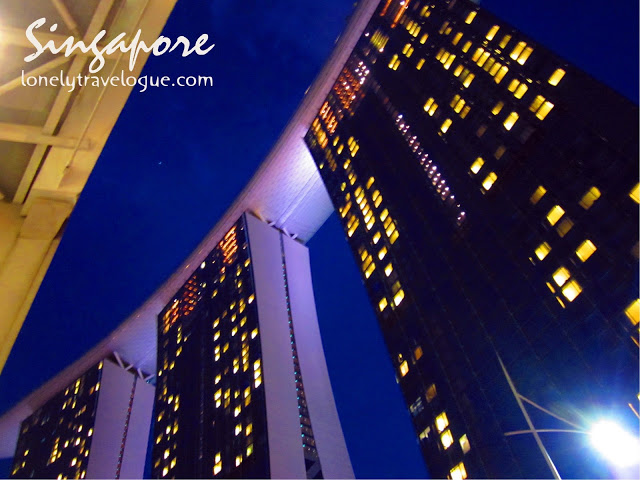 The Marina bay Sands The Marina Bay Sands might be an over priced hotel for a
backpacker but it does offer a free show which highlights Singapore as a
friendly community. Marina Bay Sands or MBS for short is a towering mega
infrastructure built on a reclaimed area at the Marina Bay.
It has three towers with 55 floors each building with a boat like rooftop that houses an
observatory and an olynpic size swimming pool – yes a swimming pool. It is actually the
highest swimming pool to date. The rooftop shaped like a boat has two floors. Marina Bay Sand for me is the modern day symbol of this island nation.
Now I bet you want to come to MBS just to feel
it and look at it and tell to the people that you've been there. Hehe… You can
actually come only on the ground complex of this massive infrastructure. To go
up in the observatory would cost you S$20. Staying in one of the rooms for sure will entail a much
higher price and it will drain your tight budget. I did not ask nor researched about the price of each room neither.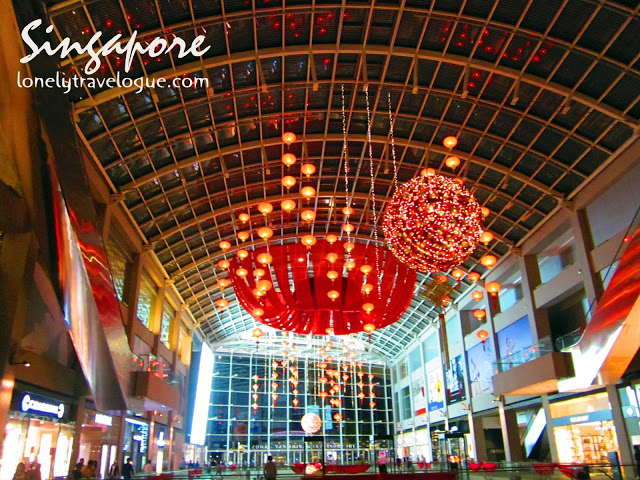 The Marina Bay Sands Shoppes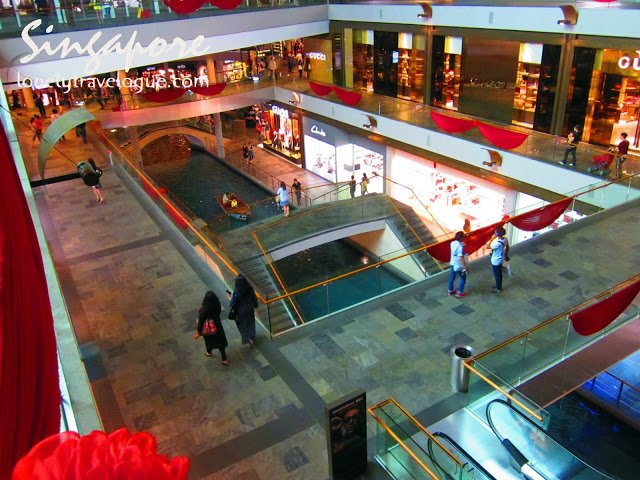 Is this Venice or Macau? I never thought that I will be going to Marina Bay Sandseven just on its grounds. That was why I was so glad when our host, Tito Gel told us that there is a free lights and sound show in Marina Bay Sands at 7:30PM. Hmm… so this was the reason why he's in a hurry when we where in
Esplanade huh. From Esplanade, where we originated we took a taxi instead of a bus to catch the show. That made me pays S$11 that night… that's Php360 by the way. The traffic was terrible. I was afraid we might not catch it on time. Only if the taxi didn't had to take a u turn to get us to the entrance of Marina Bay Sand's The Shoppes we will catch the show on time and maybe still secure a good spot where I can place my tripod. Then I had to turn on my backpackers/Filipino instinct, I asked the driver "can we go down here?" and we
where in the middle of the road though Im seeing the entrance from where the taxi was. I do not know if it is really allowed to drop by passengers at the middle of the road though the traffic wasn't moving. The driver who was not smiling at all (as if he should hehe) pressed something on the meter gadget and it shiowed out taxi bill. At first the bill was just S$7 but when he pressed something I was shocked it became S$11!!! I didn't argue at all and just gave to him my EZ Card.   When we went down the taxi in the middle of the road traffic
I realized that there is an island in the middle of the road. Haha…So we ended up walking in the island as the others do. Hehe… thanks to that unlawful idea, we made it just on time. We even had time to wait for our host and Phoebe's father at the entrance. We went there separately because taxi's can accommodate
only 4 people.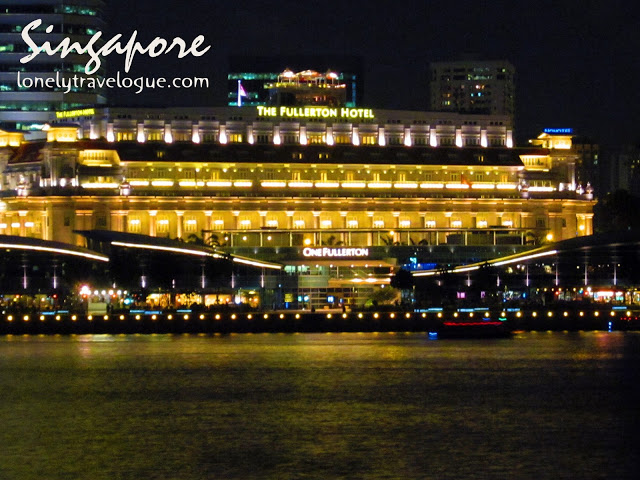 The Amazing and Regal Fullerton Hotel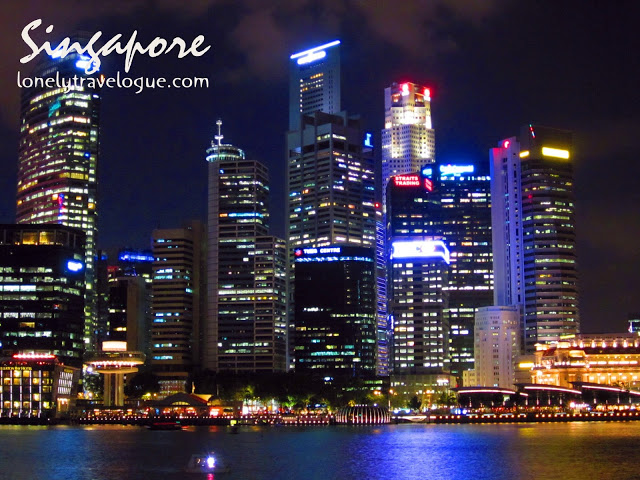 Singapore Skyline view at the Marina Bay Sands
My camera and tripod was on set right before the show started. Our spot was just the perfect place to record the brea breathtaking w. Adding the fact that the backdrop of the show is no less than the Singapore Skyline, waiting was not a boredom. A sprinkle of water on the Marina Bay was the clue that the show is starting. Lets see it here =)
Light, Sound and Water Part 1
https://www.youtube.com/embed/haBrDzCBLi0?feature=player_embedded