"A city state connected by a near perfect transportation system" That maybe is another way to describe Singapore. From airport to the city center you will find it easy to move around this tiny little BIG city located in Southeast Asia. I am an infrastructure buff person. I like to move around the city or country. Developments on how you will move in a city lure me whenever I travel. As a person who really love to travel around, a good transportation facilities would definitely make me happy =)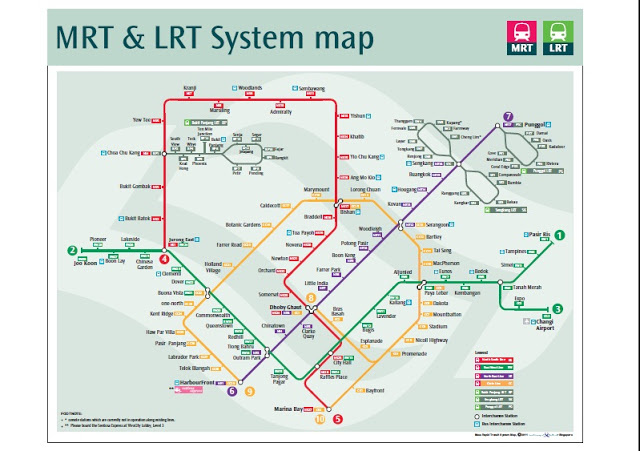 MRT and LRT lines is like the internal organs of the city connecting each station to create a buzzing city life under. (Photo copied from SMRT Website)


Singapore transportation system is world class. Base from what I saw from other Asian country and what I have read that depicts the transportation system of a country, Singapore is one of the best if not the best. It is a standard for every country. From the Airport to city train to city bus system Singapore will lead the world's best. For this part I will be featuring the Singapore's MRT System or Mass Rapid Transit. For this post I don't wish to be too technical nor act like an engineer from Germany reviewing the train system. I just want to share what I saw and experience in Singapore's MRT.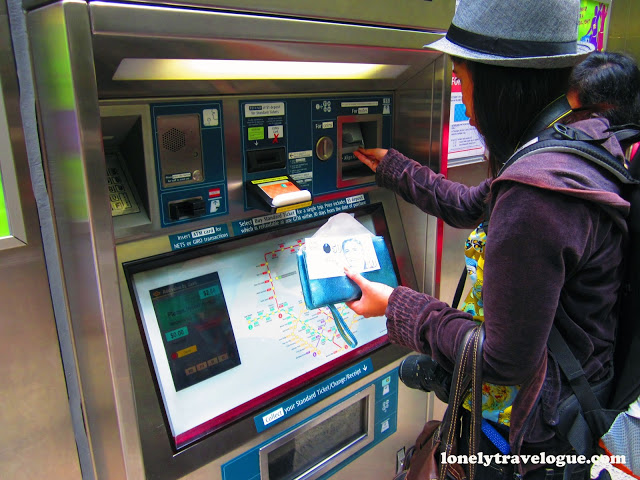 MRT is the second oldest urban rail system in Southeast Asia after (our very own) Manila's LRT Line 1. (I don't want to compare the two here hehe). It currently has 4 lines namely North South Line, East West Line, North East and the Circle Line. On 2017 Downtown Line will be added to the list. By 2030 MRT system will have a total of 9 lines. Connected to the MRT System are the 3 LRT Lines that connects the residential estates to MRT System.
Most if not all of the tourist attractions in Singapore can be reached by MRT or bus System. That makes the MRT a vital infrastructure not just for the domestic economy of SIngapore but as well as for its tourism industry. From arrival to getting lost in the jungle of building to shopping to departure one would have to use the MRT to conveniently tour the city.
Station


The MRT System has 102 stations at the moment and serves 2.5 Million people per day. Each station has a design that suits the location. One of my favorite is Chinatown of the Northeast line. I like the porcelain wall at the second basement floor. The blue and white porcelain wall catches each tourist eye as manifested by obvious pictorial of the obvious visitor of Singapore.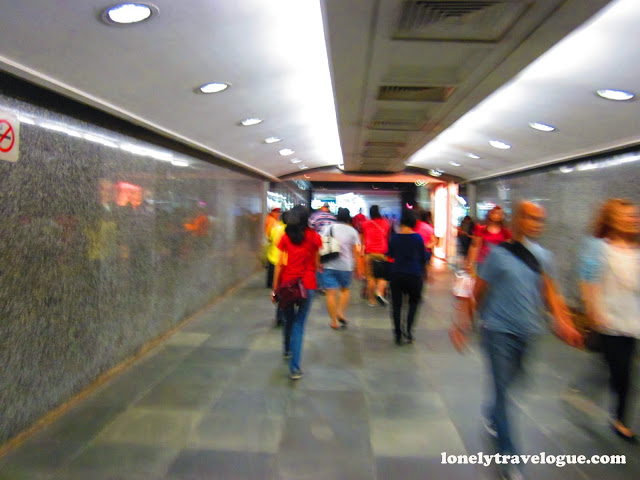 Stations of MRT are a combination of underground and elevated rail and station. The stations in CBD's and downtown areas have underground station and rails for obvious reason. Maybe about 4-6 kilometers from the center the railway becomes elevated thus you will see the housing estates and open areas of Singapore.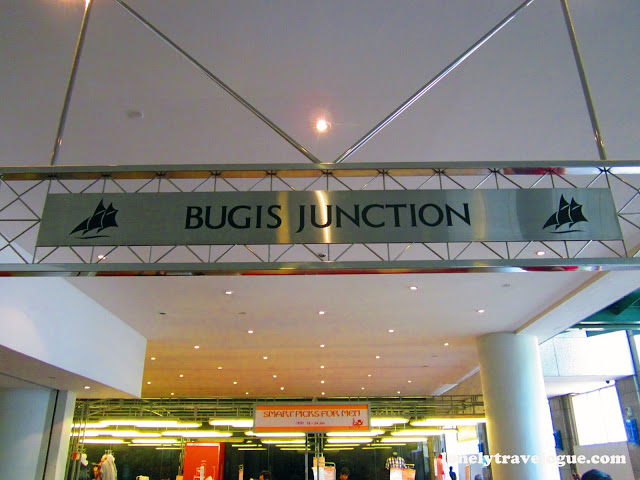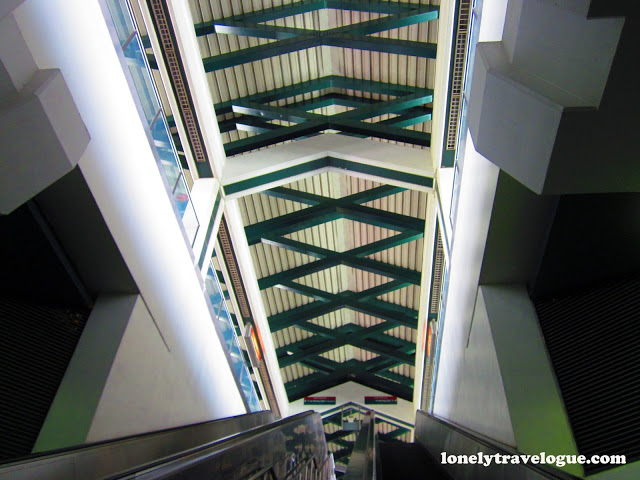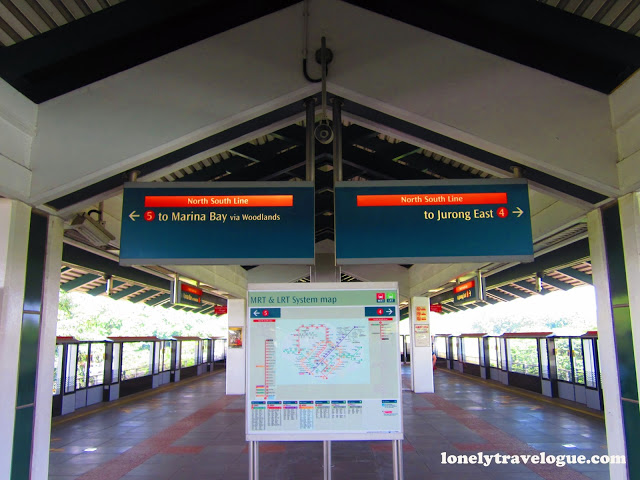 MRT Station in Kranji


All stations as well as the train couches are properly kept from any annoying trashes because people here conduct themselves properly. All the stations are clean and free from irritating smell except for one… and I won't mention it here hehe… I read a story way back in 2010 about a two European who artistically vandalized one of the couches in its depot. The two illegally entered MRT depot at midnight. To make the story short the two was penalize and was imprisoned. The other guy actually had gone to Hong Kong when his friend was caught. But the Singaporean government sends him back through Interpol treaty. This incident just shows how the Singaporeans value their law and they will do anything to preserve their property – the MRT Train and station.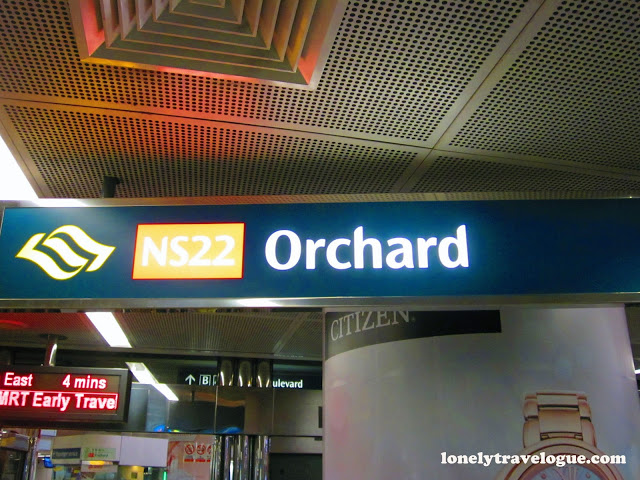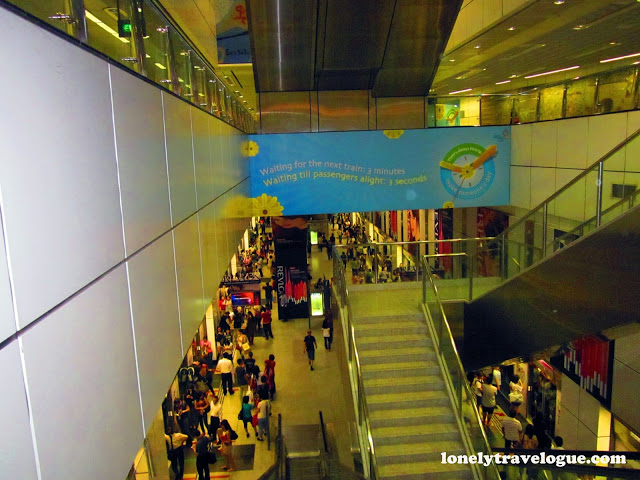 Station as per my observation doesn't have security guards like in the malls and most public palaces. Coming from a country where you have to open your bags and show your personal belongings to the security guards this is such a surprise and relief. It should be of no surprise to me actually because I am in Singapore a first world country.


Wall Art in Chinatown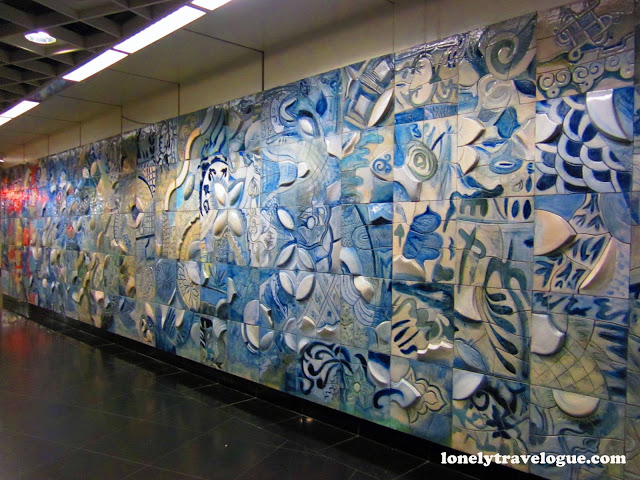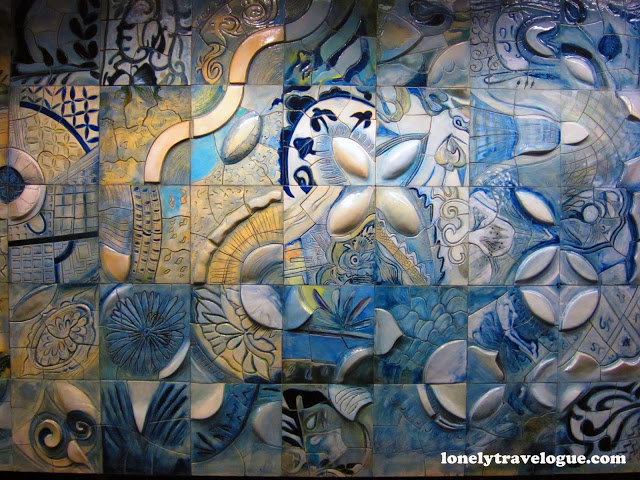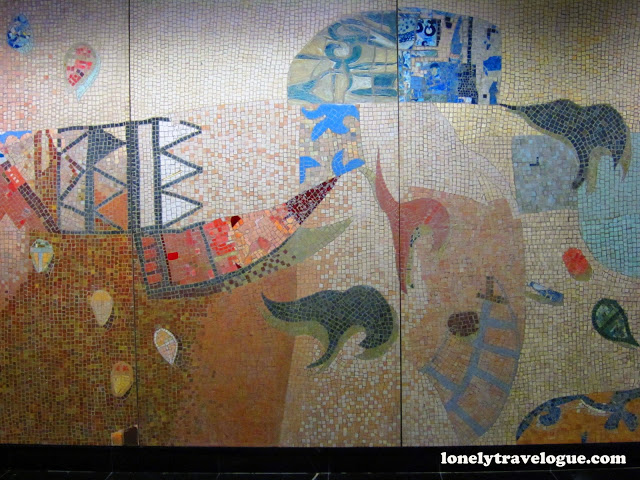 Trains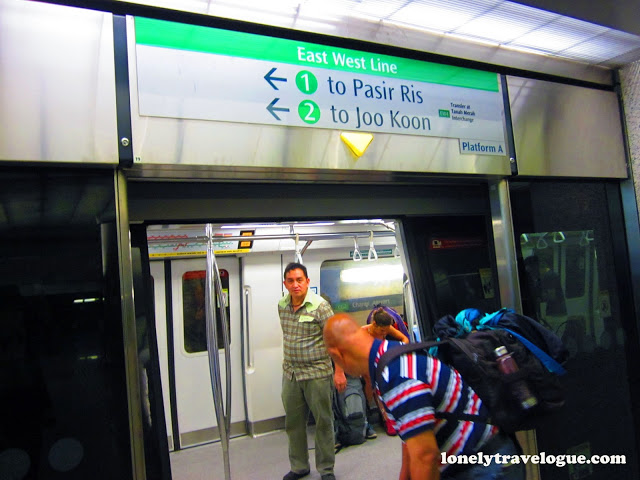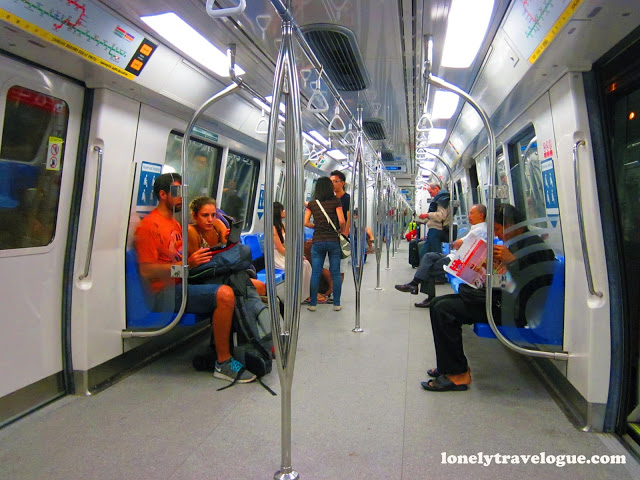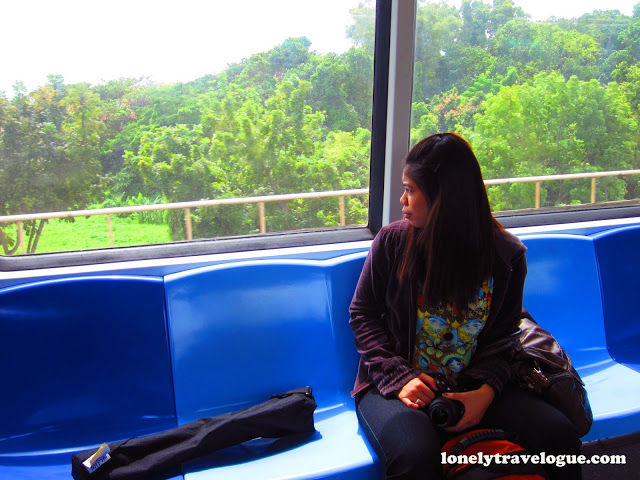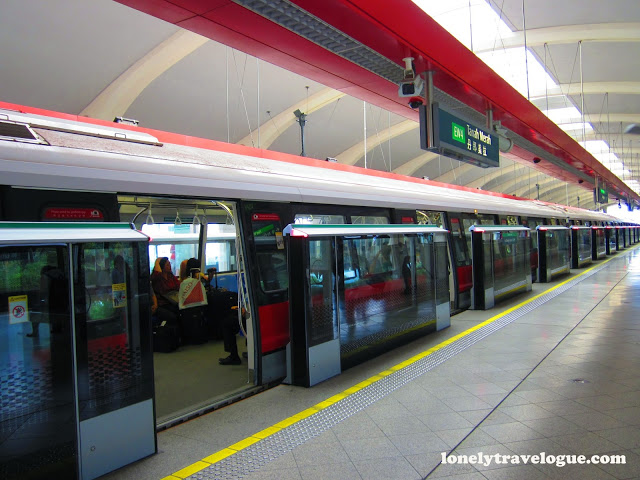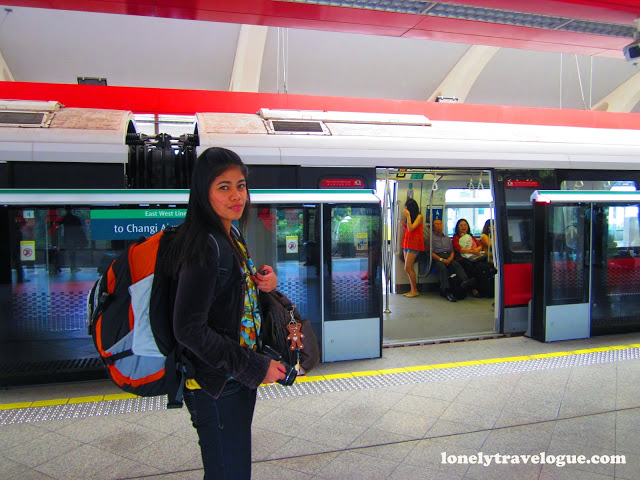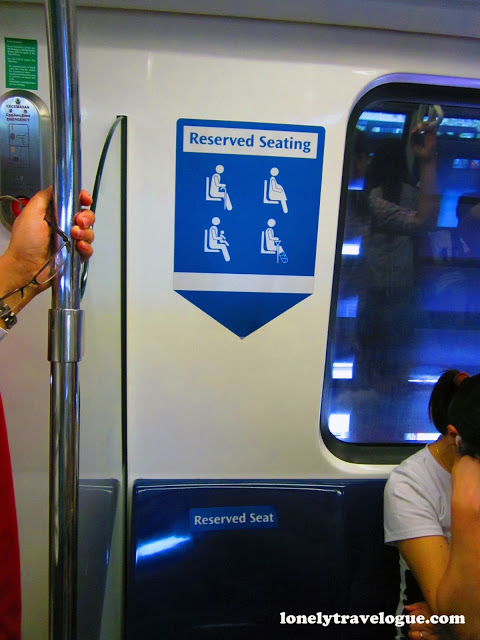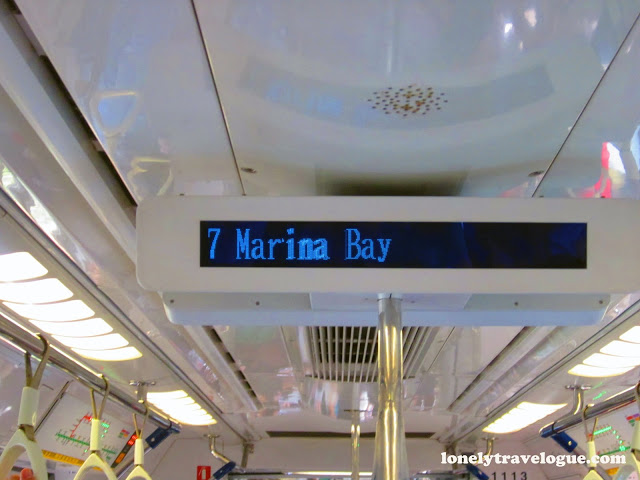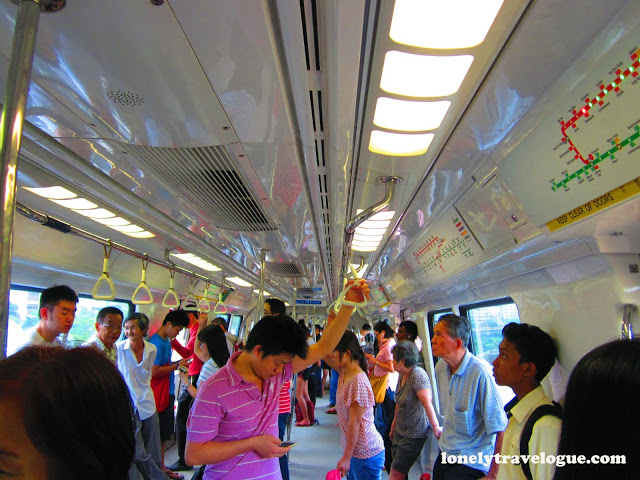 Fare and Ticket


Fares of course vary base of the distance you travel. Though the fare in MRT is generally expensive as compared to Bangkok and Manila, one would get to experience comfort and feel very safety. MRT has a very organize and, accessible and comfortable ticketing system. EZ-Link and NETS Flash Pay cards are the two ticketing that can be used not just in MRT but as well as in Buses, parking's and some local stores who displays EZ-Link.


For our stay in Singapore we used the most commonly used card – the EZ –Link card. I borrowed my friend's card that she bought when she visited Singapore. You can purchase the EZ-Link Card for S$12.00, inclusive of S$5.00 card cost and S$7.00 credit.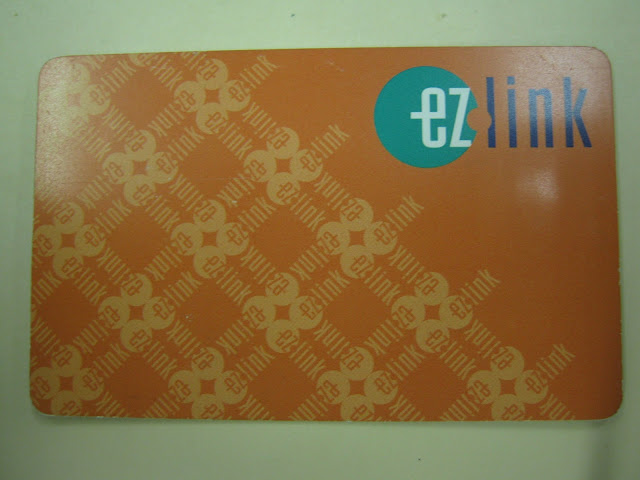 I reloaded the card that I borrowed S$10 and that lasted for a day because I used it in the Taxi. I guess a S$10 credit will last for 2 days. Well that would still depend on your usage. All in all I loaded the card S$20 for my 5 days in Singapore. I have used it in MRT, Taxis and buses as well.If you still ponder how much it will cost to travel around the city you can check it our in SMRT website
What if you are departing from Singapore and you have to get to the airport and of course you have to use the MRT again. But the problem is you don't have enough credit to get to the airport! You don't wanna reload your card again a S$10 just to get to the airport. The answer to that the Standard Ticket that can also be bought in the GTM located at every MRT station.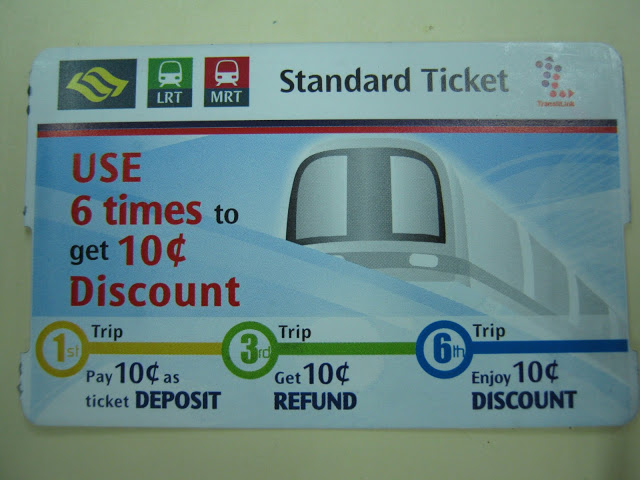 How to Reload your EZ Link Card
Most of us (For Filipinos) we are not used to this kind of machine (GTM). So I was so impressed with how this machine works! Let me just share to you how use this so that you will have an idea when you go to Singapore.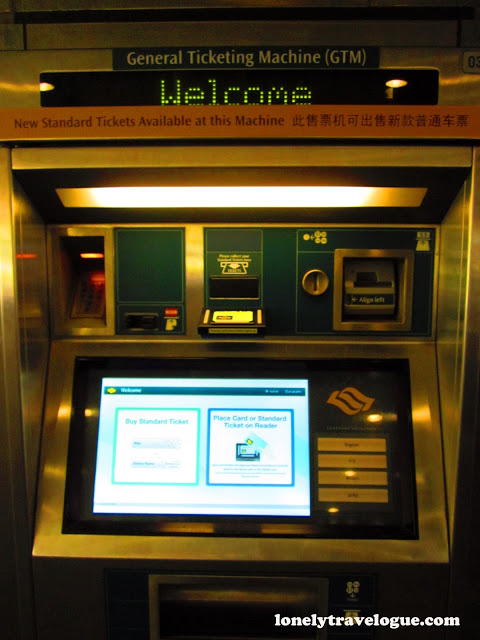 1. Place your Card on the panel for scanning. You don't have to remove your card from your wallet or card holder for it to be scanned. Just place the wallet here (below) and let the machine do the work =)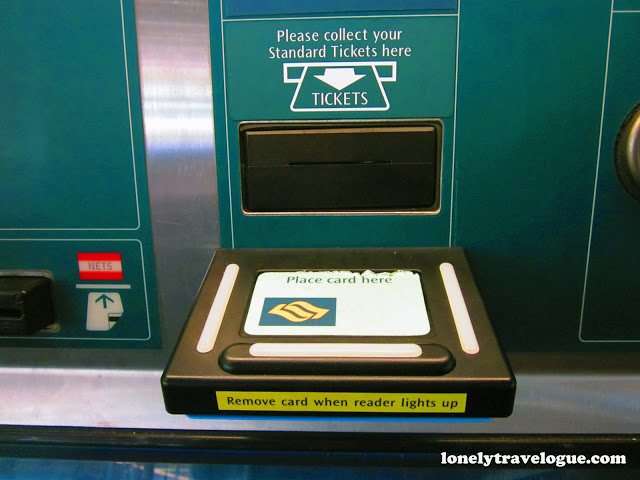 2. The machine will scan your card. The details of your card will appear on the screen. My borrowed card still has $5.27 as indicated in the monitor. Click "Add Value" to reload your card. Take note that the minimum amount for reloading is $10.00.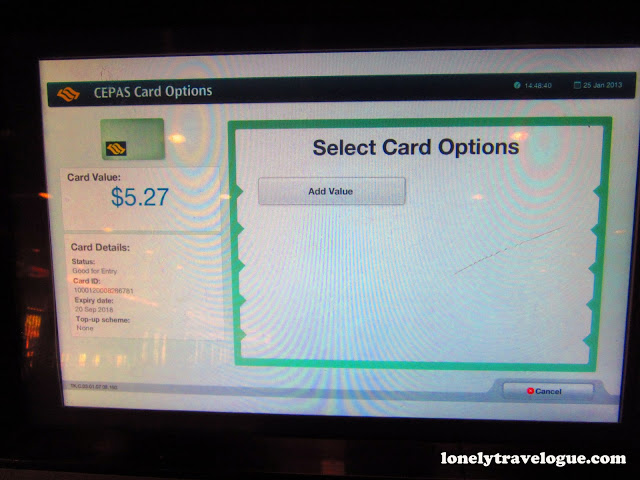 3. Then select your payment method. I chose the cash method as I do not have an idea whats NETS means. hehe…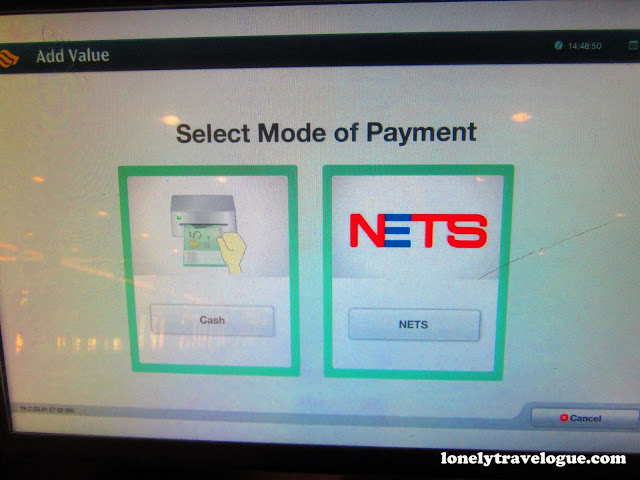 4. Place the bill.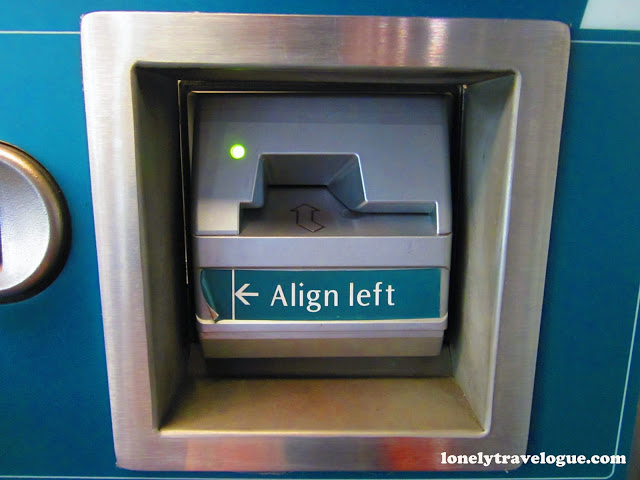 5. The machine will show how much you have inserted. Then press Ok.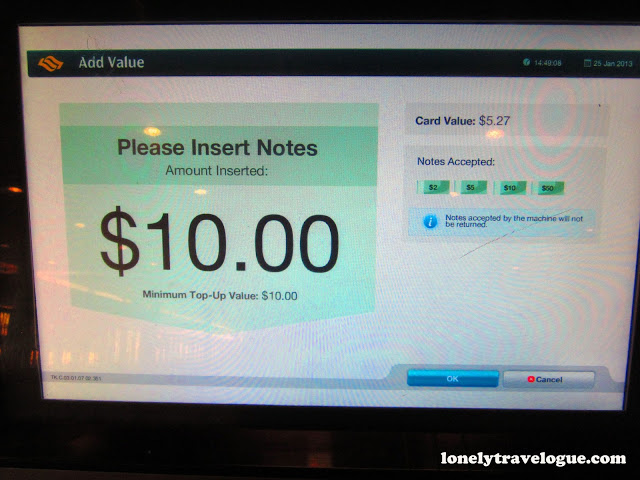 6. Wait till the machine process your transaction.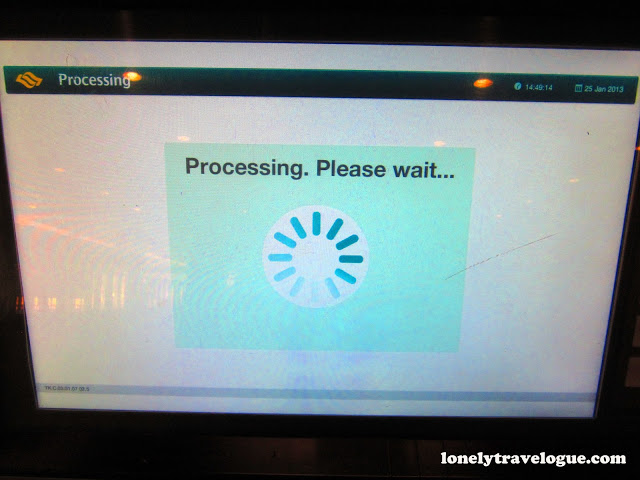 7. Then you're ready to Go!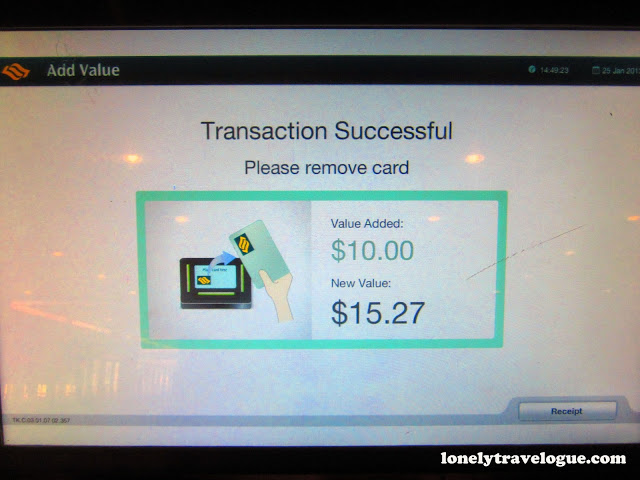 Happy Travels =)

If this helps you or inspired you please share it in any Social Media platform or comment here if you wish to ask for more =)
This is the travel blog of Jherson Jaya – banker by profession, adventurer by passion. Everything written here were based on his experiences. The lust of seeing new places thrilled him to explore both the explored and unexplored world. Old and new architecture fanatic; lover of food, both exotic and indulgence; and founds peace in long bus and train rides – thats how he describe his way of traveling. Follow his adventure by liking his Facebook Page LonelyTravelogue and following him on Twitter and Instagram.