Island Born of Fire – that is Camiguin. An island province North of Mindanao situated in the Bohol Sea. There is a million reasons to travel around Camiguin Island, but let me narrow down the list based on our experiences in Camiguin Island- the second smallest province in the Philippines after Batanes.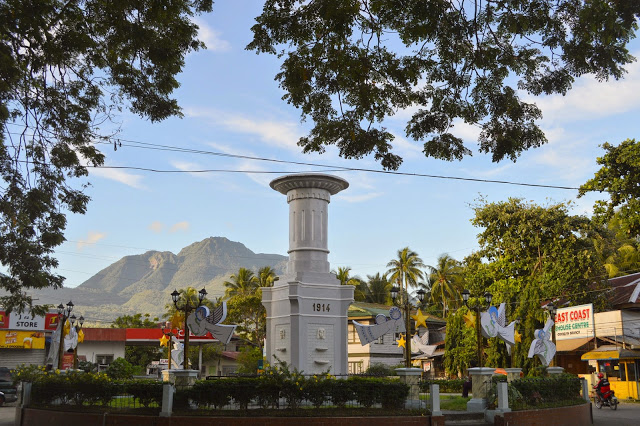 A rotunda in downtown Mambajao – the Municipal Capital of Camiguin Province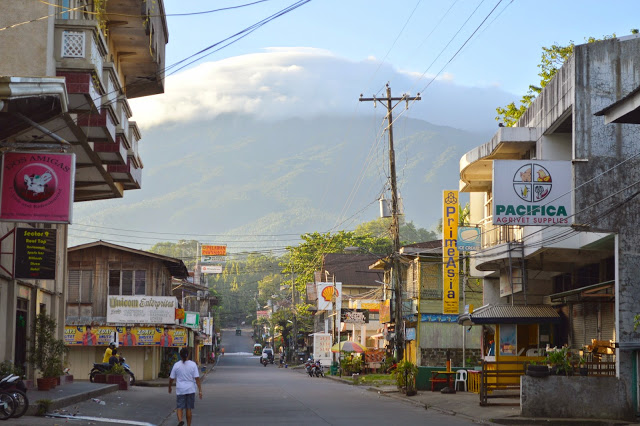 Million worth of jaw-dropping backdrop in a street in Mambajao!
1. Fall for the Water
Falls

After we bathed in the
White Island we found ourselves on the roads of Camiguin riding a
Habal-Habal. We went to Katibawasan Falls in the east of Mambajao –
the municipal capital of Camiguin. The falls is found on a hill so expect a chilly air uphill and downhill.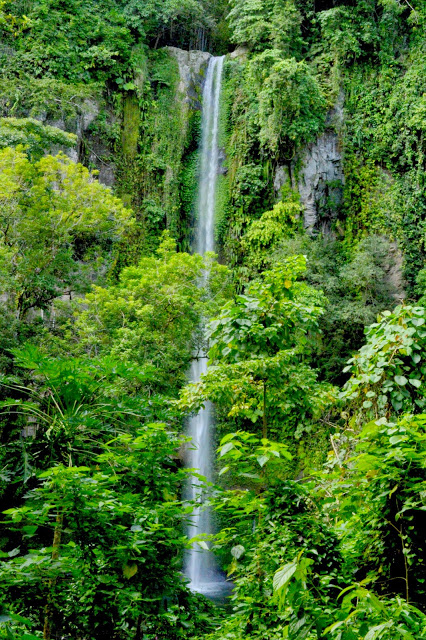 A few steps away from the entrance you will see a gigantic amount of water falling down and making a sweet melody of water and nature. The 75 meters waterfalls will stop you at first glimpse. From where you are standing I'm sure you'll position your camera or smartphone to get a good shot of it. It is lovely! Like the hair of Rapunzel down on the veranda for the man of her dreams. Only if I have enough courage to grab it. But cold and deep water stopped this lonely guy from the metro. I guess touching it is not for me. When you get out of the Katibawasan Falls vicinity do not hesitate to grab a kiping topped with melted brown sugar and have some snacks. A piece of it will make you full or, in my case, 3 pieces was enough to satisfy my hungry stomach.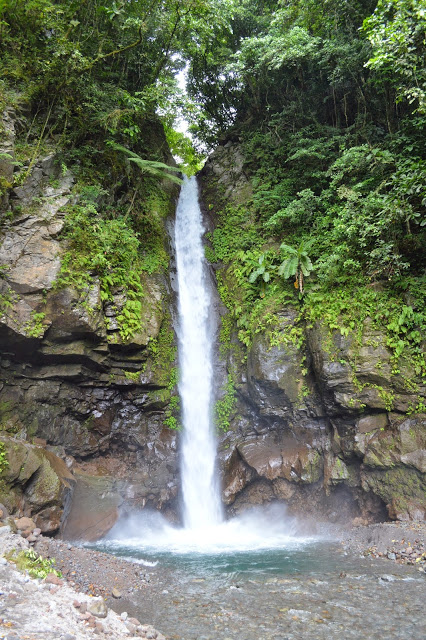 As per our guide, Tuasan Falls is not yet open for tourists as the local government is still improving the surroundings of the falls. But because we befriended our guide he brought us there for a small glimpse of the falls. The road to Tuasan Falls is very scenic with uphill and downhill terrain just like in Katibawasan Falls. Upon getting to Tuasan Falls you will see a major road construction project that will connect the municipalities Catarman and Mambajao. When this project is finished, it is very likely that travelers will flock to Tuasan Falls and there might be other interesting spots that will be open in Catarman. The travel time will surely reduce between these two municipalities thus better flow of goods will follow.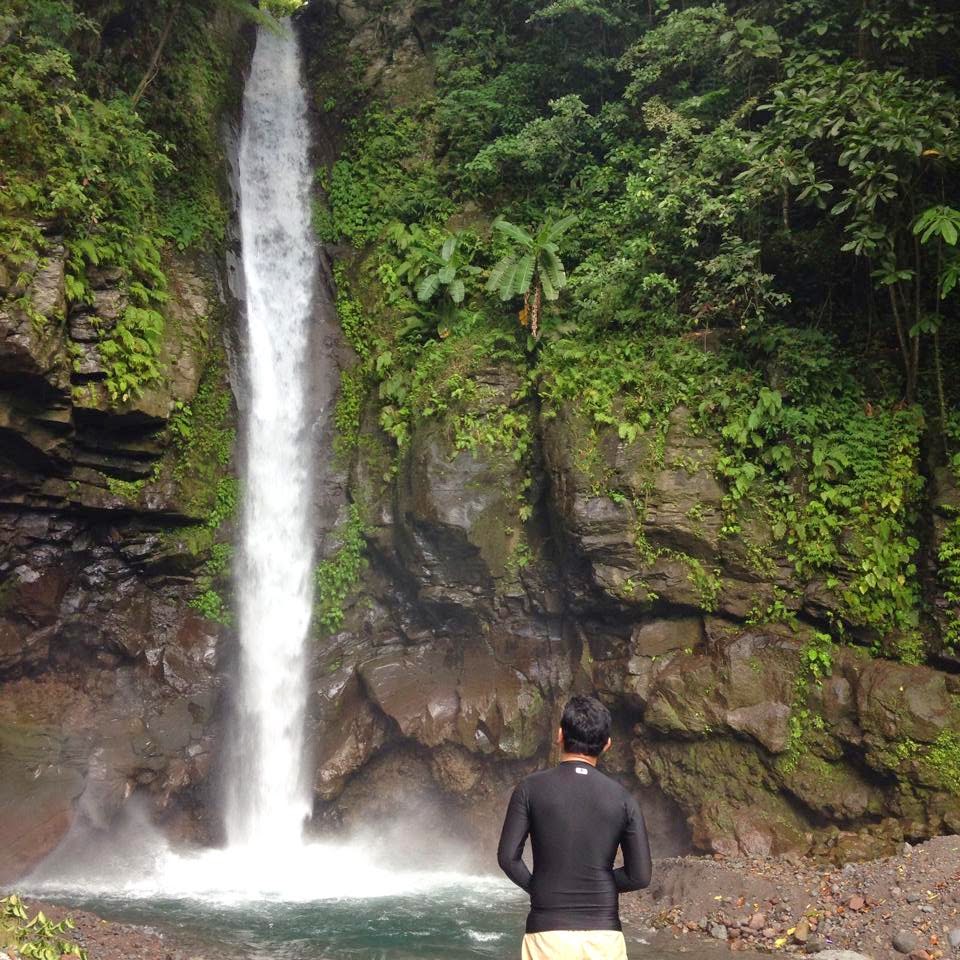 Tuasan Falls is as cold a Katibawasan Falls. The area in which you can swim is quite small. I guess this is what the local government is trying to improve.
2. Hot Springs and
Cold Springs
After a zest in
Katibawasan Falls, its time to relax in Ardent Hot Spring. The
presence of hot and cold spring… even not so cold and not so hot
spring in Camiguin Island is inevitable because Camiguin is composed of 7 volcanoes.
I haven't done any good research if there are other hot spring resort
on the island but there are good numbers of a natural swimming pool in
which you can dip for a very reasonable price.
Upon hearing of Ardent Hot
Spring Resort I knew it is a must in Camiguin and we must not miss
it. The effect of a natural hot spring does is like a drug that I am addicted too.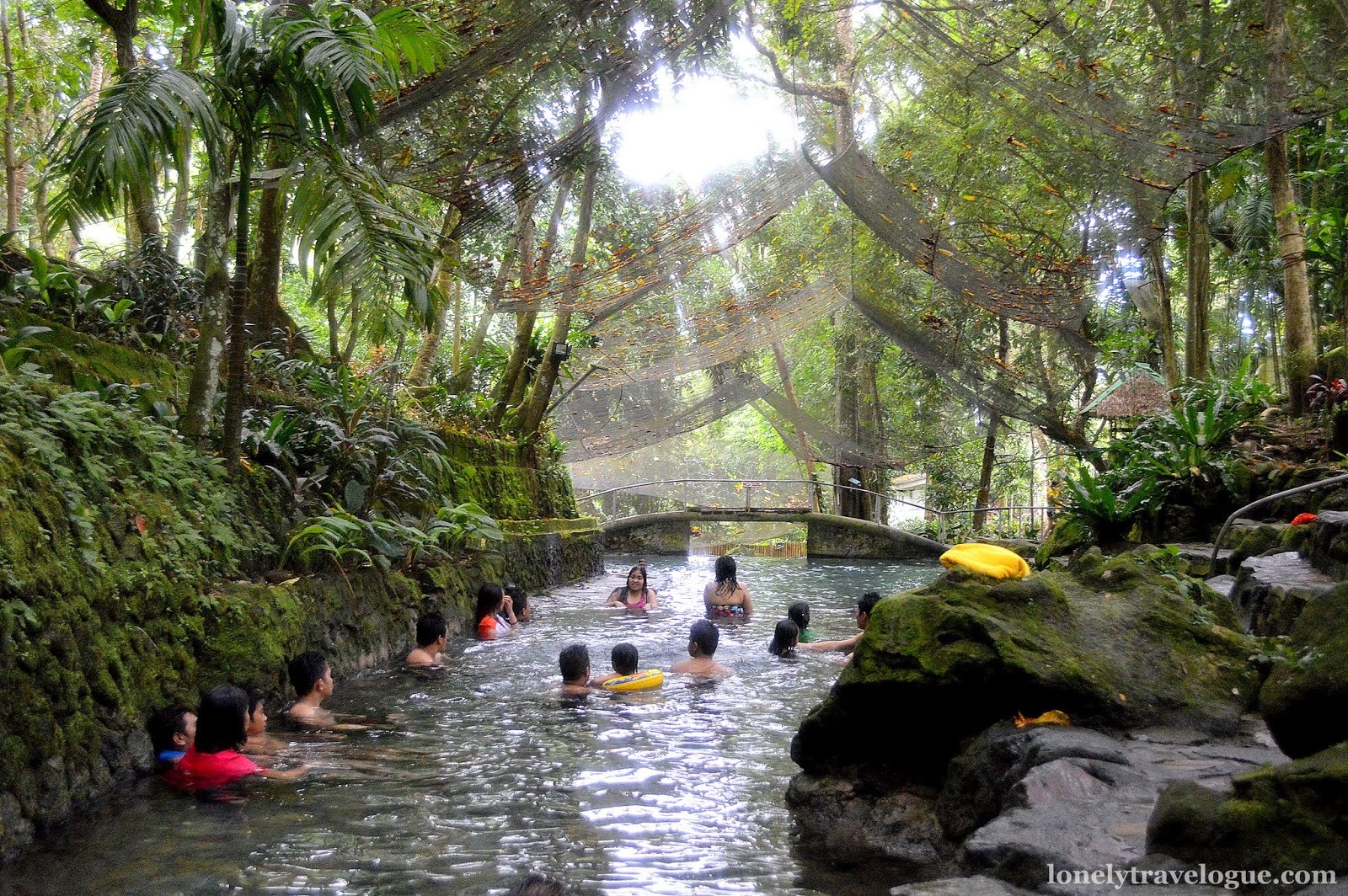 Sto. Nino Cold Spring, needless to say, is so so so cold! A dip of the toe will electrify your whole body. Bura Natural Soda Water Swimming Pool they say taste like sprite that is why its called Soda Water Swimming Pool. I did not taste it because I'm not thirsty. Along with Ardent Hot Spring, Bura Natural Soda Water Swimming Pool is a favorite local destination to cool off during summer.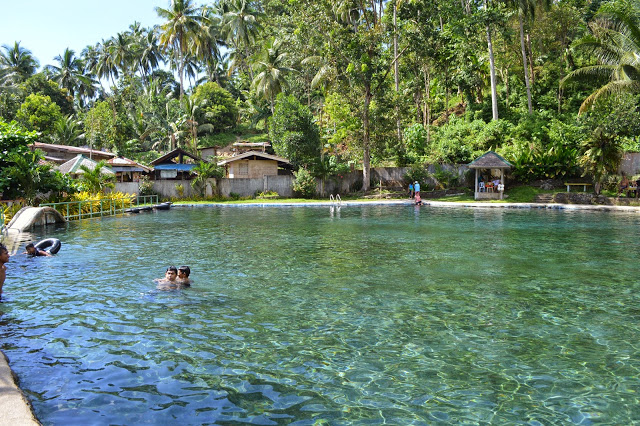 3. Of Mountains and
volcanoes… the Scenery!
The Island of Camiguin is full of natural attractions created by its
unique topography shaped by time and disasters that occurred on the
island. You will never be out of places to go wherever municipality
you are. Man-made or natural scenery, Camiguin is full of wonders
that entice travelers from all over the world. On
your road trip in Camiguin, you will never our of sceneries that
will make you stop for a quick photo ops. The presence of seven volcanoes namely Mt. Hibok-Hibok, Mt. Vulcan, Mt. Guinsiliban, Mt. Mambajao, Mt. Timpoong, Mt. Tres Marias and Mt. Uhay made Camiguin one of the picturesque landscape in the Philippines.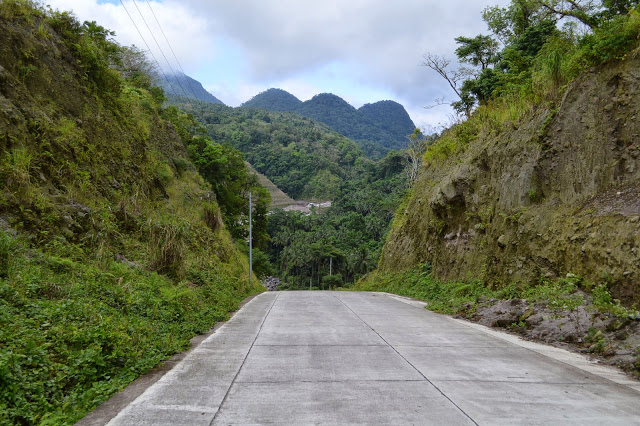 Mt. Tres Marias Mt. Tres captured me on our way to Tuasan Falls. I stopped our guide and asked Lana to take a picture of me. Later I found out that in this same spot, my friend Paula of www.ponderingpaodaolei.net who inspired us in this trip, has the same photo. 4. History and LandmarksThe Old Church Ruins in Catarman is a must go in Camiguin. Most tourist stops here to pray and light candles and say a little prayer. After all this is church destroyed by the eruption of Mt. Vulcan in 17th century.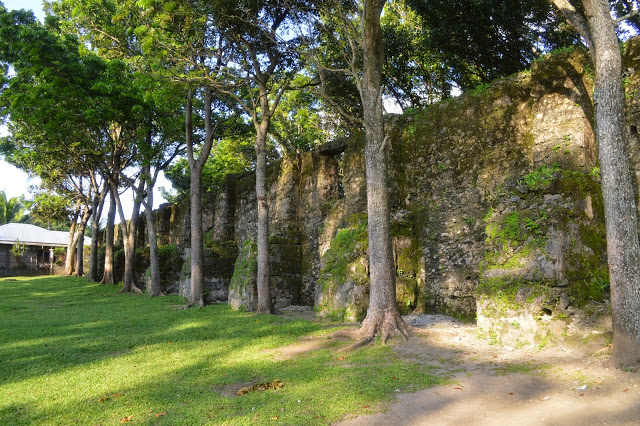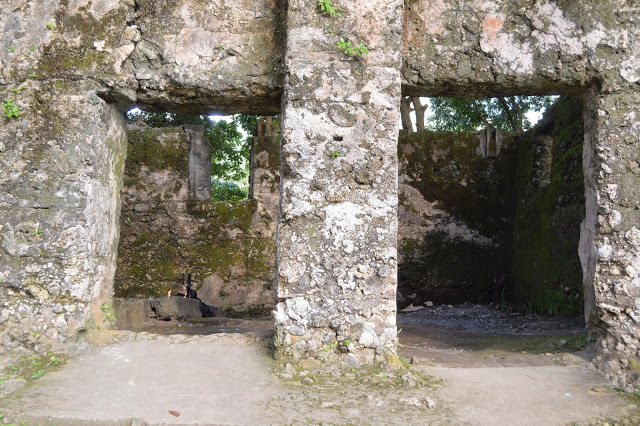 Because of its nostalgic feature, the Old Church Ruins provides serenity and peaceful ambiance to travelers. Seeing the walls will make you realized that Camiguin has a rich history.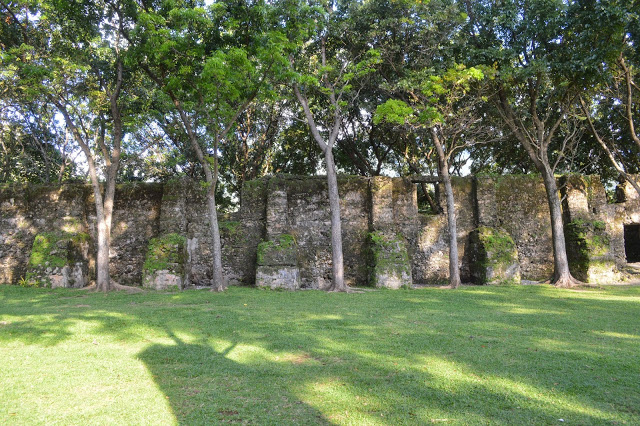 You do not know Camiguin if you do not know the Sunken Cemetery. Maybe for some they know the Sunken Cemetery more than they know Camiguin.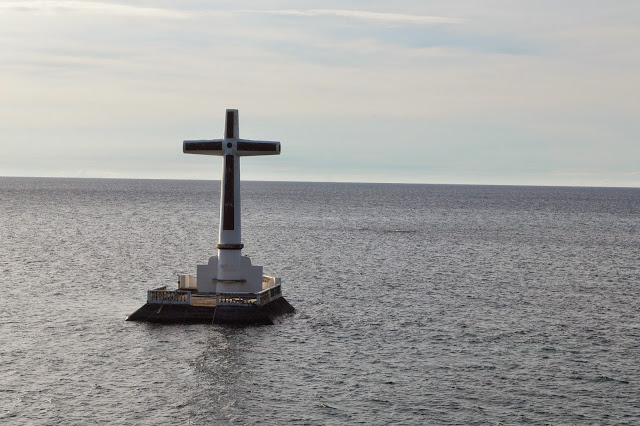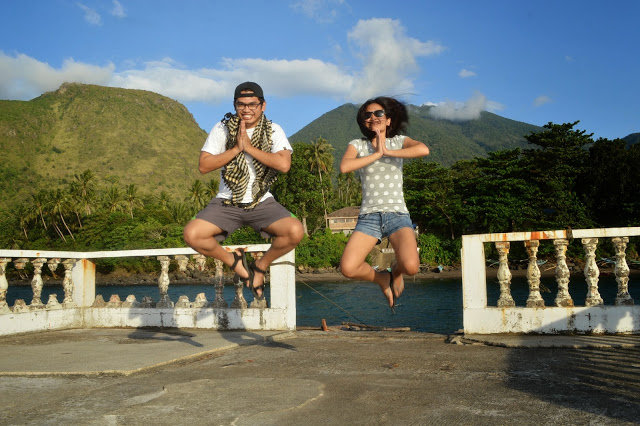 The famous cross that we see now is the replica of the original cross of the Spanish Cemetery that was sunk by the 1871 eruption of Mt. Vulcan. Yes this is not the original, they fooled you! No… I'm just kidding. Your guide will point to you the original place of the "Sunken Cemetery" which is not far from the replica. There is no entrance fee in the Sunken Cemetery but you have to pay for the boat if you want to step on and hug the cross. The boat cost Php100 two way. Our boatman was jolly enough to make us do some ridiculous pose. I can't believe I did it. Though I found it cool that boatmen are not just there to transport you but to give you entertainment by his creative pose. Our boatman was "Mr. Perfect" 5. Fly High Camiguin!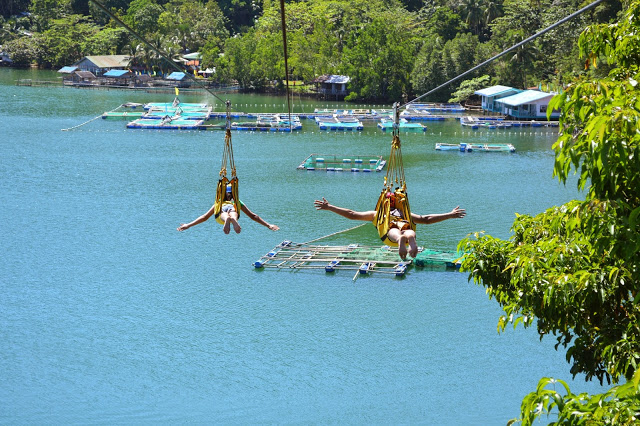 If you love flying, I'm sure you'll spend Php250.00 on the Camiguin Zipline. The 1100 meter zipline will take you above the Tanguines Lagoon and overlooking the Mantigue Island. It will take you into a different kind of zipline because as I have said it is above the lagoon overlooking an island and the Bohol Sea. The breeze was so cool even though the sun was so high.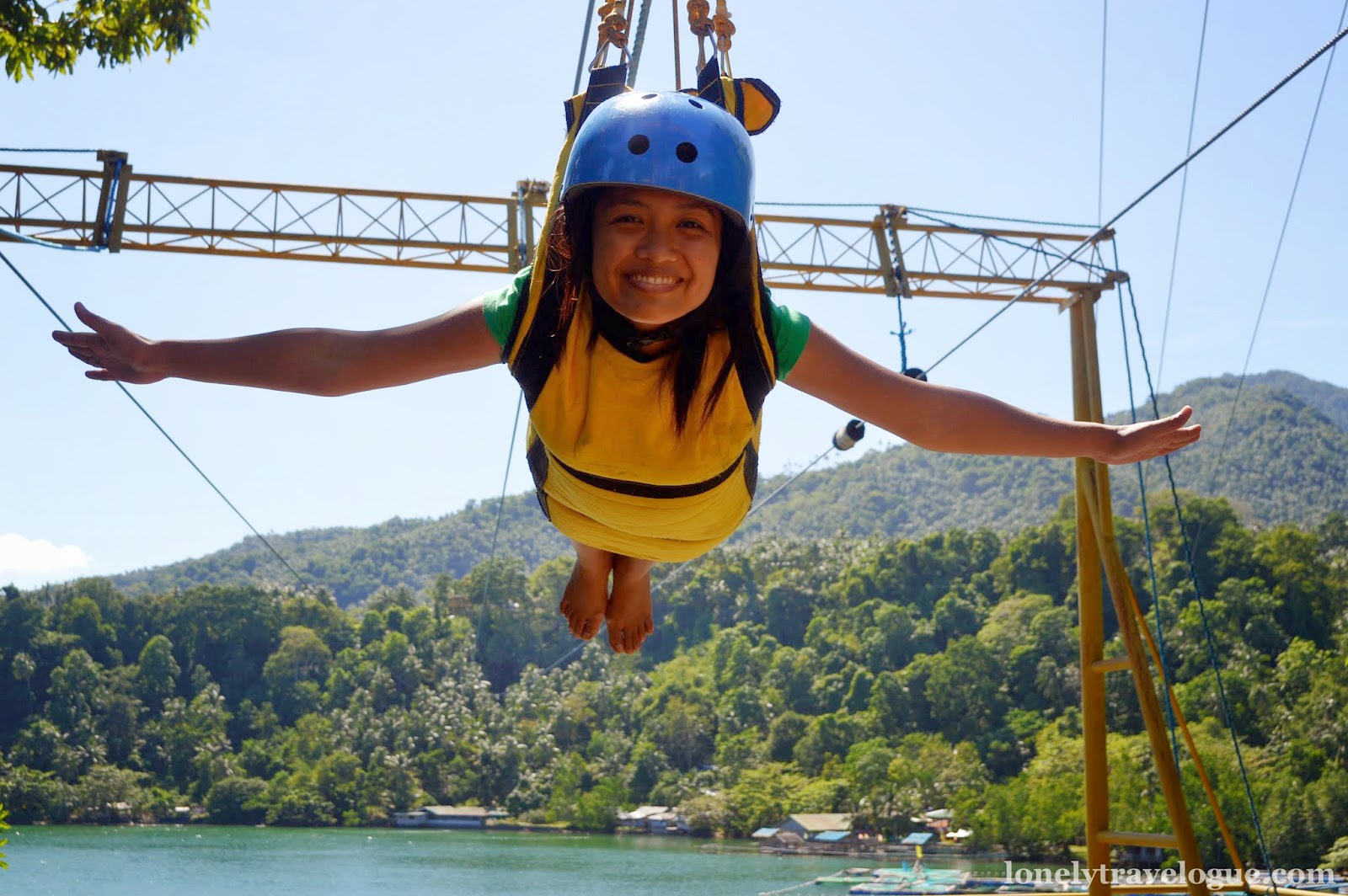 We took the tourist route when we where in Camiguin. We did not have the chance to mingle with the island and with the locals. It wasn't my usual backpacking but nevertheless, we enjoyed our stay and we were relaxed by our short vacation.