Camiguin is in everyone's bucket list. Its charm as an island continues to attract
foreign and local tourists who want to hide from the city and plunge
into the happiness of the beach and underwater adventure. We were blessed
to experience the charm of Camiguin – the Island-born of fire. So
here I am sharing you not just our experiences but my travel notes to
help you build your Camiguin adventure.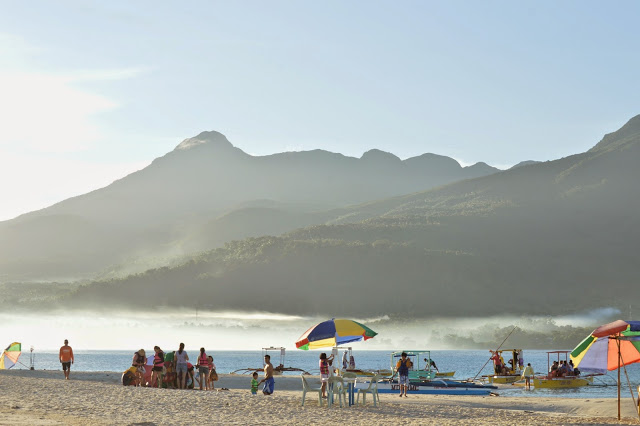 White Island
Camiguin is Paradise Camiguin is not
just an island province in Northern Mindanao. It is a volcano! There are actually seven volcanoes on it. That
helped to shape what Camiguin is right now. No wonder it is called
The Island Born of Fire. Camiguin comprises of five municipalities that offer a variety of tourist attractions. Mambajao Mambajao is the commercial and political capital of Camiguin. Most of the resorts and hotels are located here. Banks, restaurants, and the Airport are also located in Mambajao. Some of the tourist attractions in Mambajao are: White Island, Ardent Hot Spring, Katibawasan Falls, Macao Spring, and Tangub Spring. There are also a lot of Old Houses along the streets of Mambajao.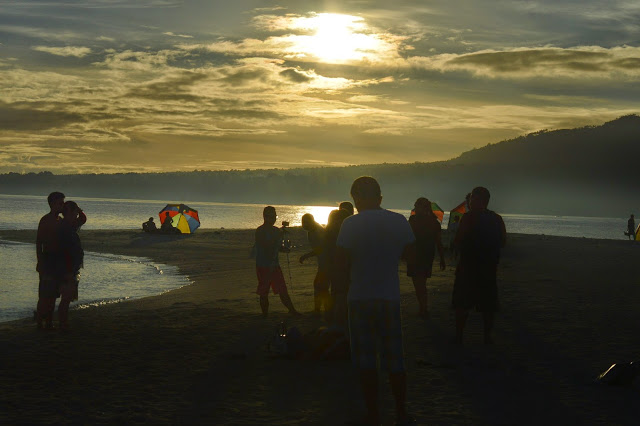 White Island early morning
Catarman Most of the famous attractions in Camiguin are located in Catarman. If you love to swim in cold springs you might spend most of your time here. Some of the attractions here are Sunken Cemetery, Walk Way to the Old Vulcacan (Stations of the Cross), Old Church Ruins, Bura Soda Water Park, Sto. Nino Hot Spring and Tuasan Fall.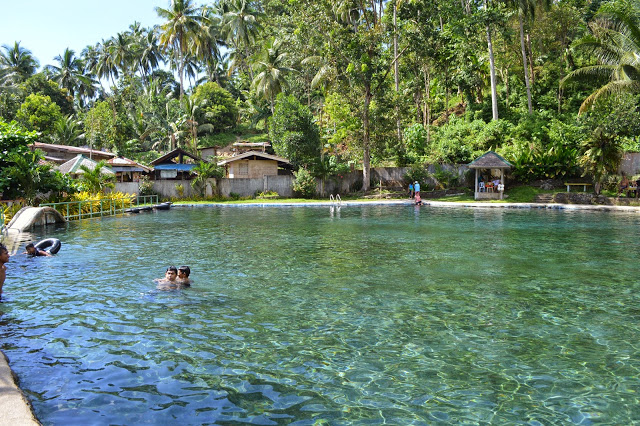 Sto. Nino Cold Spring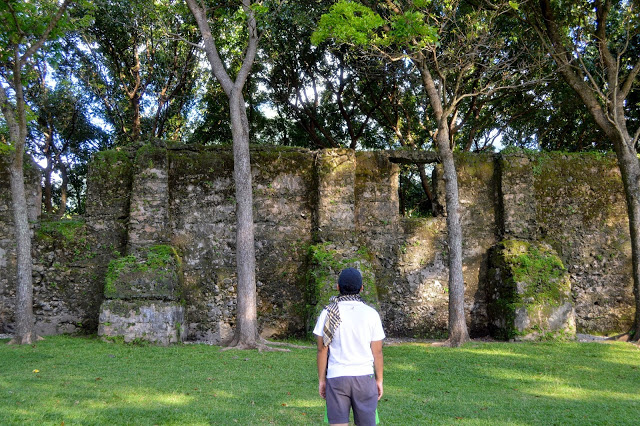 Old Church RuinsSagay Due to our limited time we did not have the opportunity to visit Sagay. Some of the attractions in Sagay are Binangawan Falls, Sinablayan Spring, Pamunglo Spring, Langojanan Ki Inggoy Tubod Swimming Pool, and Sagay Church. Guinsiliban Guinsiliban is the smallest municipality in the Island Province of Camiguin. According to DOT Camiguin some of the attractions in Guinsiliban are Taguines Lagoon, Katunggan Mangrove Park, Quebec Eco Park, Monte Calvario Station of the Cross, Giant Clam Sanctuary and Moro Watch Tower. MahinogBenoni Port the gateway to Camiguin is located in the Municipality of Mahinog. Aside from Mantigue Island (Magsaysay Island) and Camiguin Zipline the municipality of Mahinog also has the Ostrich Farm and Sabo Dam on its list of attractions.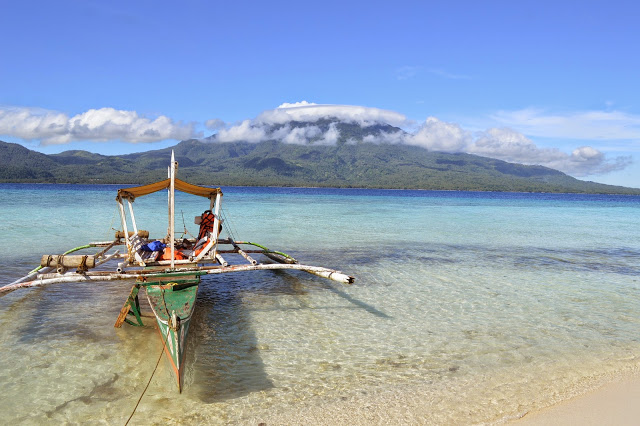 Mantigue IslandHow to Get There Because of recent
infrastructure development in the entire archipelago, there are now two ways
in which you can step foot in Camiguin: Option 1:
Air-Land-Sea This route is not
the most convenient but it is more scenic. It would take you a
whole day for this option given the stops and waiting time.
From
Manila take a plane to Laguindingan Airport (Cagayan de Oro Airport).
From Laguindingan Airport take a van, taxi, or bus to Agora Market in Cagayan
de Oro. Travel time is about 45-60 minutes.
In Agora Market take a
bus bound to Butuan and tell the conductor to drop you Balingoan
Port. This would take 1.5 – 2 hours of travel.
Take a ferry in Balingoan Port Benoni to Port in Camiguin. This would take 1-1.5 hours
travel time.
Once in Benoni Port, you may take a Habal-Habal,
Motorela, Multicab , or Van to your desired destination. Habal-Habal to Mambajao is
Php200.00. If you
arrived early you can take a Van that in my observation is faster than Habal-Habal.
Van
from Benoni to Mambajao is Ph30.00. The good thing with the Habal-Habal
is that it will take you straight to your hotel/resort.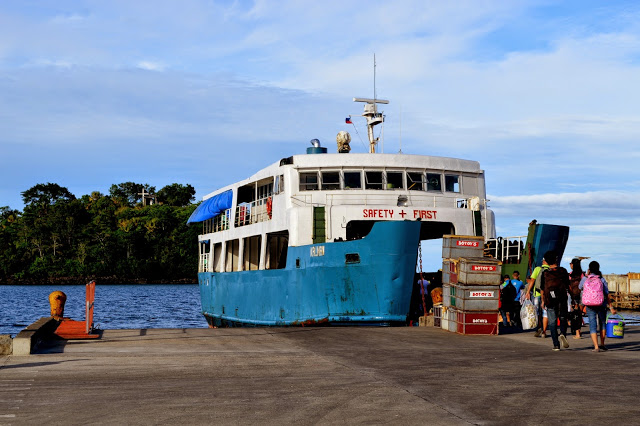 The reason we chose this route is that I want the more scenic one. It
relaxes me whenever I am on the road. Plus, we wanted to do a side trip in Bukidnon's Dahilayan Adventure Park and I wanted to see
the pineapple plantation of Del Monte. Option 2: Transfer
Via Cebu Cebu
Pacific flies to Camiguin via its Cebu Hub 5 times a week. You can
fly to Cebu then transfer to the Cebu-Camiguin route. PAL and Cebu
Pacific flies regularly to Cebu. If you do not have a lot of time to
spare on the road this option is recommended for you. This one might be
more expensive. Just wait for promo fare. Transportation Around the IslandHabal-Habal or Single Motorcycle Just say hi to a man with a motorcycle and you'll have a tour guide! Finding your way in Camiguin is easy as ABC. Habal-Habal or single motorcycles are scattered all over the island for local and tourist needs. It is one of the means of transportation and livelihood for the locals of Camiguin. A tour with the Habal-Habal cost Php800.00 for 8 hours (please treat the driver for lunch and snack). Short distance ride cost Php10.00. If you opt from point to point (i.e. Mambajao to White Island Jumpoff or Mambajao to Ardent Hot Spring), Habal-Habal usually asks for Php50.00 to Php200.00. Of course depending on the distance and your haggling skills.
If you know how to drive a single motorcycle you may rent it for Php500.00 per day excluding the gas. You can get it for a lower price if you rent it for more than one day. Motorela Motorela is a customized single motorcycle that could fit 10 people. Talk about ingenuity 😉 It is their jeep in Camiguin. Motorela is available on the highway and you can hail them for short-distance travel (i.e. resort to Mambajao, resort to a certain restaurant located on the highway). Basically you cannot rent it for a day tour. It could not go uphill for sure.
The minimum fare is Php8.00 (2014)
Vans, Multicab and Jeep
Vans, Multi cabs and Jeeps are both used for public transportation from one point to another point. Vans, Multicabs and Jeeps are usually located in Ports and the city center. From Mambajao to Benoni Port Van cost Php30.00 while Multicab cost Php22.00 – Php25.00.


Like the Habal-Habal you may rent a Van, Multicab and Jeep for a tour. This is recommended if you are in a large group of six and up.


Van Rental – Php2,500.00 good 10 – 12
Multicab Rental – Php1,500 – Php1,700.00 good for 8; Php2,000.00 good for 10-12
Jeep Rental – Php2,000.00 good for 16-18


Resorts/Hotels usually has their own tour or they cab recommend one for you.


Accommodation in Camiguin


We stayed in Seascape Resort in Mambajao. It is located 20 minutes away from the city center. Our room is big, seafront, and with veranda and hammock. It cost me Php800.oo per night. WiFi is available only in the lobby.


Contact – 0908-3332439


Other Accommodation

Catarman Coral Drive Resort – 0910-6938255; 0906-5319698
D&A Cottages – 0946-8281438
Casa Roca Inn – 0918-3887185
Creekside Paradise Resort – 0999-7644110; 0921-7316542
Tabada's Homestay – 0918-6306672
Chumz Travelodge – 0917-3037305; 0939-9062110
Enigmata Treehouse – 0919-9999877; 0917-3264474
Paras Beach Resort – 0917-7152285
Jje Pension House – (088) 387-2094
Somewhere Boutique Resort – 0999-6767-583
July Haven Seaside Lodge – 0917-7075466


Travel Itinerary

Here I share to you our actual itinerary and expenses including the Dahilayan Adventure Park side trip. DAY 1 – DAHILAYAN ADVENTURE PARK 6:00 – Arrival at Laguindingan
Airport (Cagayan de Oro Airport) 6:30 – 7:30 – Travel to Agora market in Cagayan de Oro
7:30 – 8:00 – Breakfast in Agora
Market – Php120.00 9:00 – 10:00 – Travel to Camp
Phillips, Bukidnon
10:00 – 10:30 – Camp Phillips to
Dahilayan Adventure Park
Habal-Habal – Php500.00
(Back and Forth)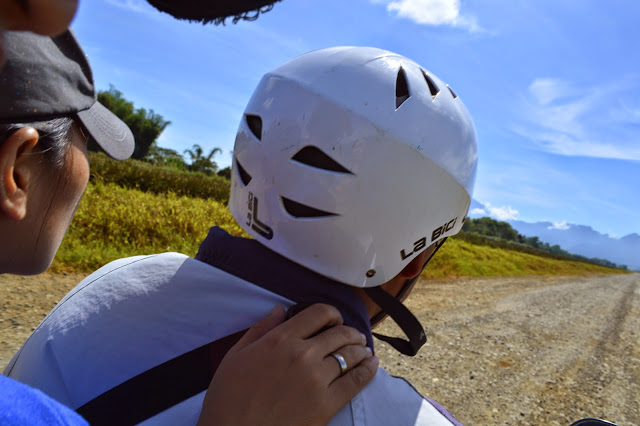 10:30 – 12:00 – Dahilayan Adveture
Park
Zipall Packange – Php1,200.00
(Php600.00 each)
Picture – Php300.00
Snack – Php205.00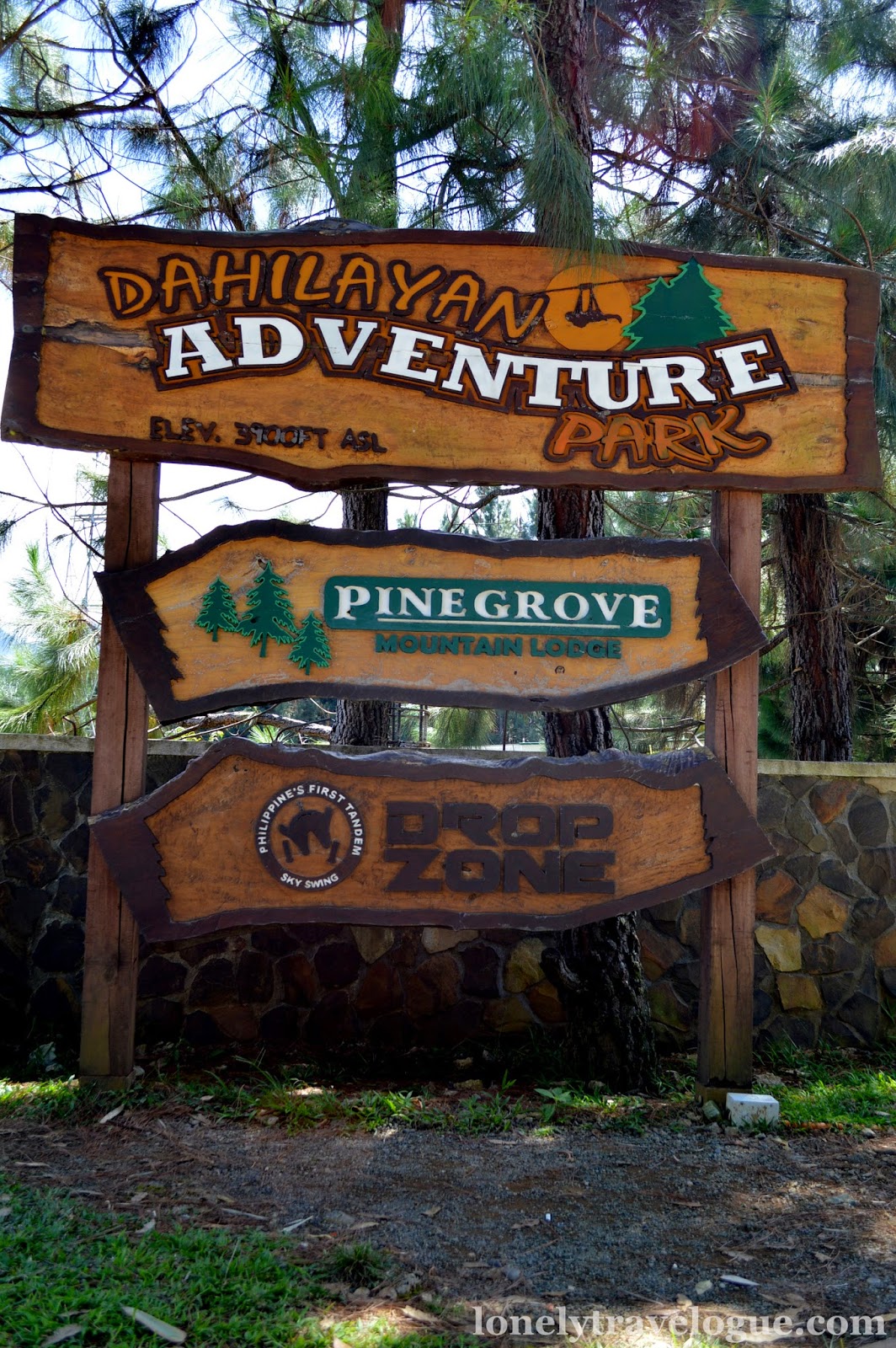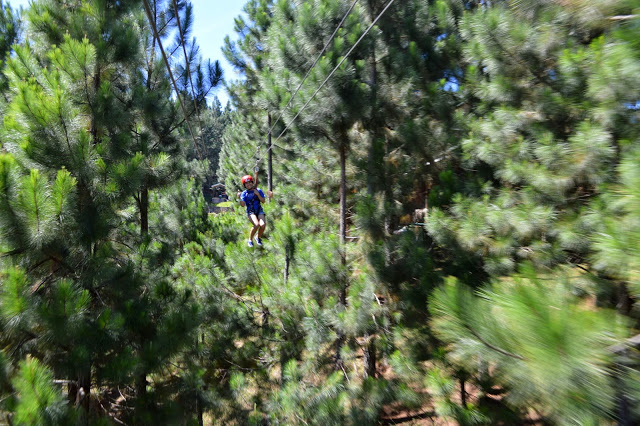 12:00 – 12:30 – Dahilayan Adventure
Park to Camp Phillips 12:30 – 1:00 – Camp Phillips (Photo
Ops)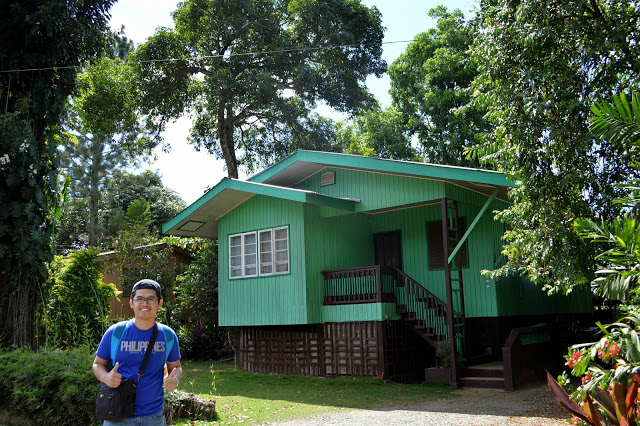 1:00 – 2:00 – Camp Phillips to
Puerto, Cagayan de Oro
2:00 – 3:30 – Puerto, Cagayan de Oro
to Balingoan Port
4:30 – 6:00 – Balingoan Port to
Benoni Port, Camiguin
Ferry – Php340.00
Terminal Fee – Php5.00
Envorinmental Fee – Php4.00
6:00 – 7:00 – Benoni Port, Camiguin
to Seascape Resort, Mambajao
Habal-Habal – Php200.00
Dinner –
Php210.00
DAY 2 – WHITE ISLAND AND CAMIGUIN
ISLAND TOUR 5:30 – 5:40 – Seascape Resort to
White Island jumpoff
Habal-Habal for 8 hours Island Tour –
Php800.00 (good for 2)
5:40 – 6:00 – Registration and
Breakfast
Environmental Fee – Php40.00
Boat 2 way good for 6 – Php450.00
Breakfast – Php90.00
Snorkel – Php150.00
6:00 – 6:10 – Travel to White
Island
6:10 – 9:30 – White Island
Table and Umbrella – Php150.00
Snack in white Island – Php190.00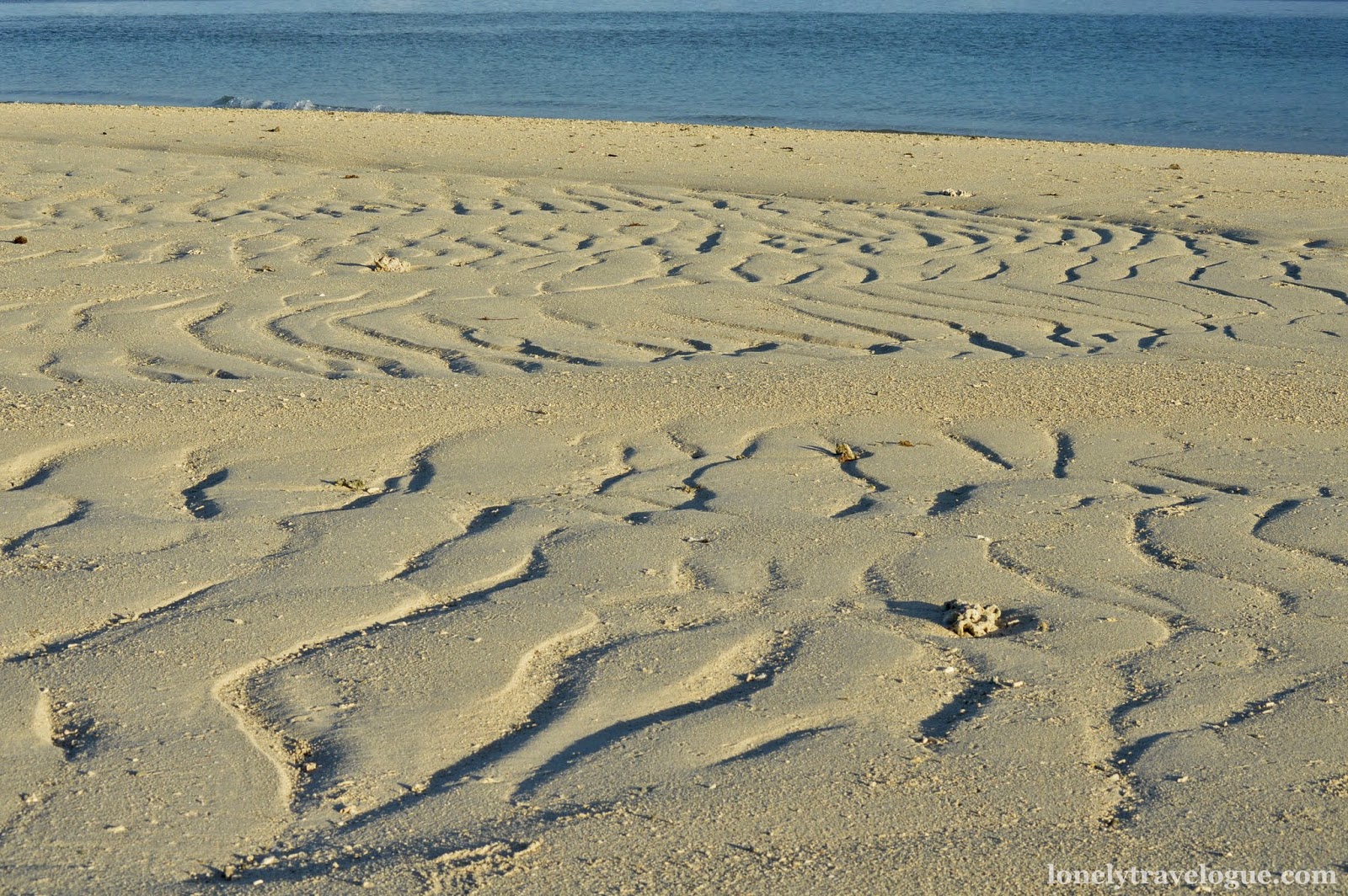 9:30 – 9:40 – Travel back to
jumpoff 9:40 – 6:00 – Camiguin Island Tour
Swimming at Katibawasan Falls –
Php60.0
Meryenda Kiping
– Php30.00
Swimming at
Ardent Hot Spring – Php60.00
Lunch –
Php465.00
Sto. Nino Cold
Spring – Php60.00
Tuasan Fall –
Free
Bura Soda Water
Park – Php60.00
Snack –
Php135.00
Old Church Ruins
– Free
Sunken Cemetery
Boat –
Php100.00
Guide Tip –
Php50.00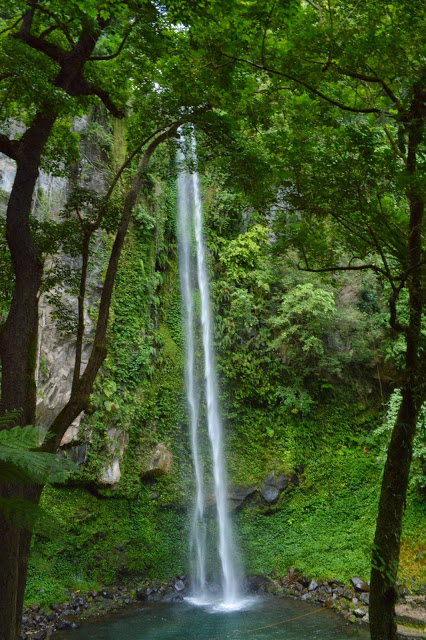 Katibawasan Falls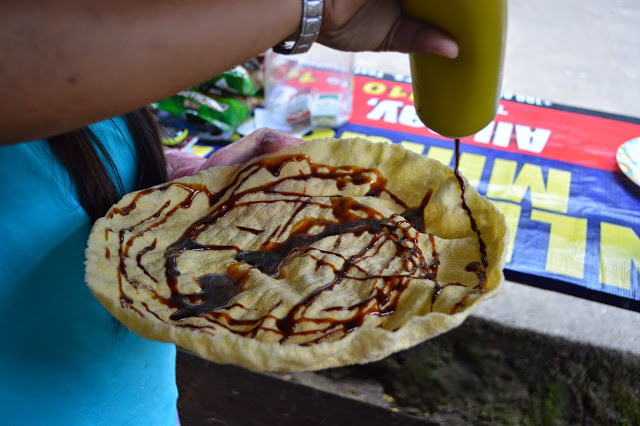 Kiping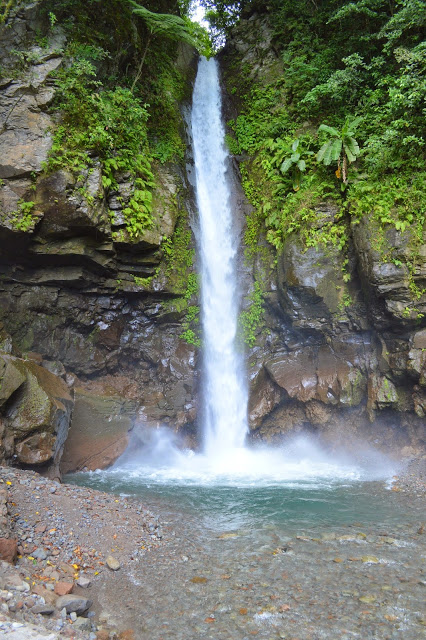 Tuasan Falls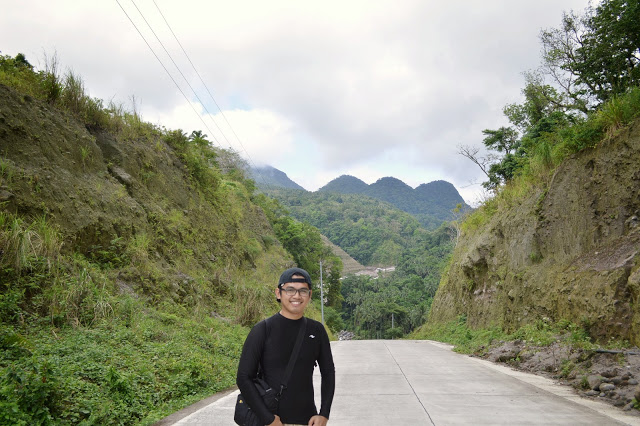 Tres Marias on my back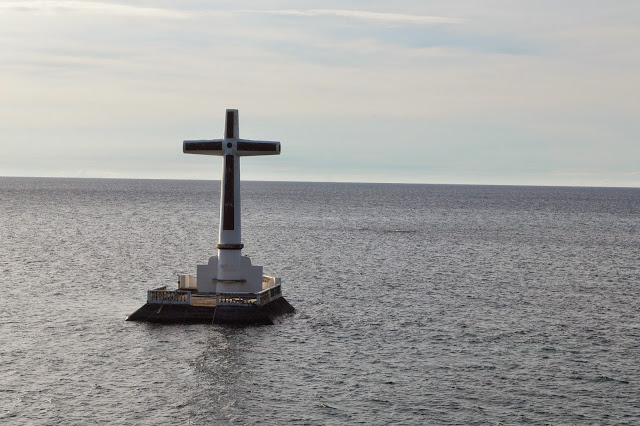 Sunken Cemetery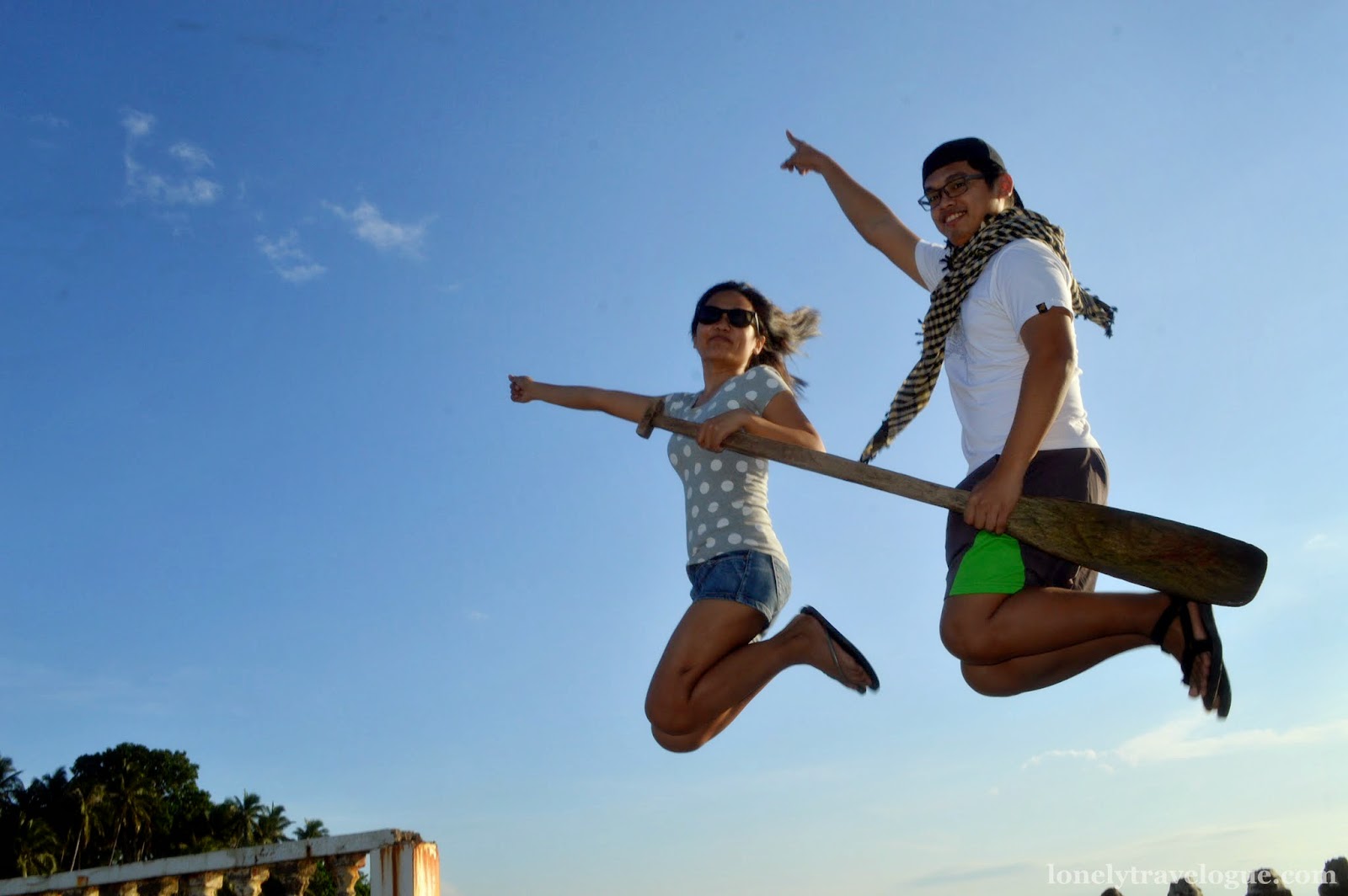 6:00 – 7:00 –
Dinner – Php200.00 DAY 3 –
MANTIGUE ISLAND (MAGSAYSAY ISLAND) AND CAMIGUIN ZIPLINE 6:00 – 6:30 –
Seascape to Mambajao
Motorela
– Php16.00
Breakfast –
Php60.00
7:30 – 8:30 –
Travel to Brgy. Mahinog (Jumpoff to Mantigue Island)
8:30 – 9:00 – Travel to Mantigue
Island
Boat – Php550.00 (Maximum of 4
hours in the Island, plus Php50.00 per hour in excess)
Environmental Fee – Php40.00
Rent Snorkle – Php300.00
9:00 – 12:00 – Mantigue Island
(Snorkling, Beach Bumming and Forest)
Table – Php50.00
Snorkling Fee – Php100.00
Boat to Marine Sanctuary Php200.00
Lunch – Php290.00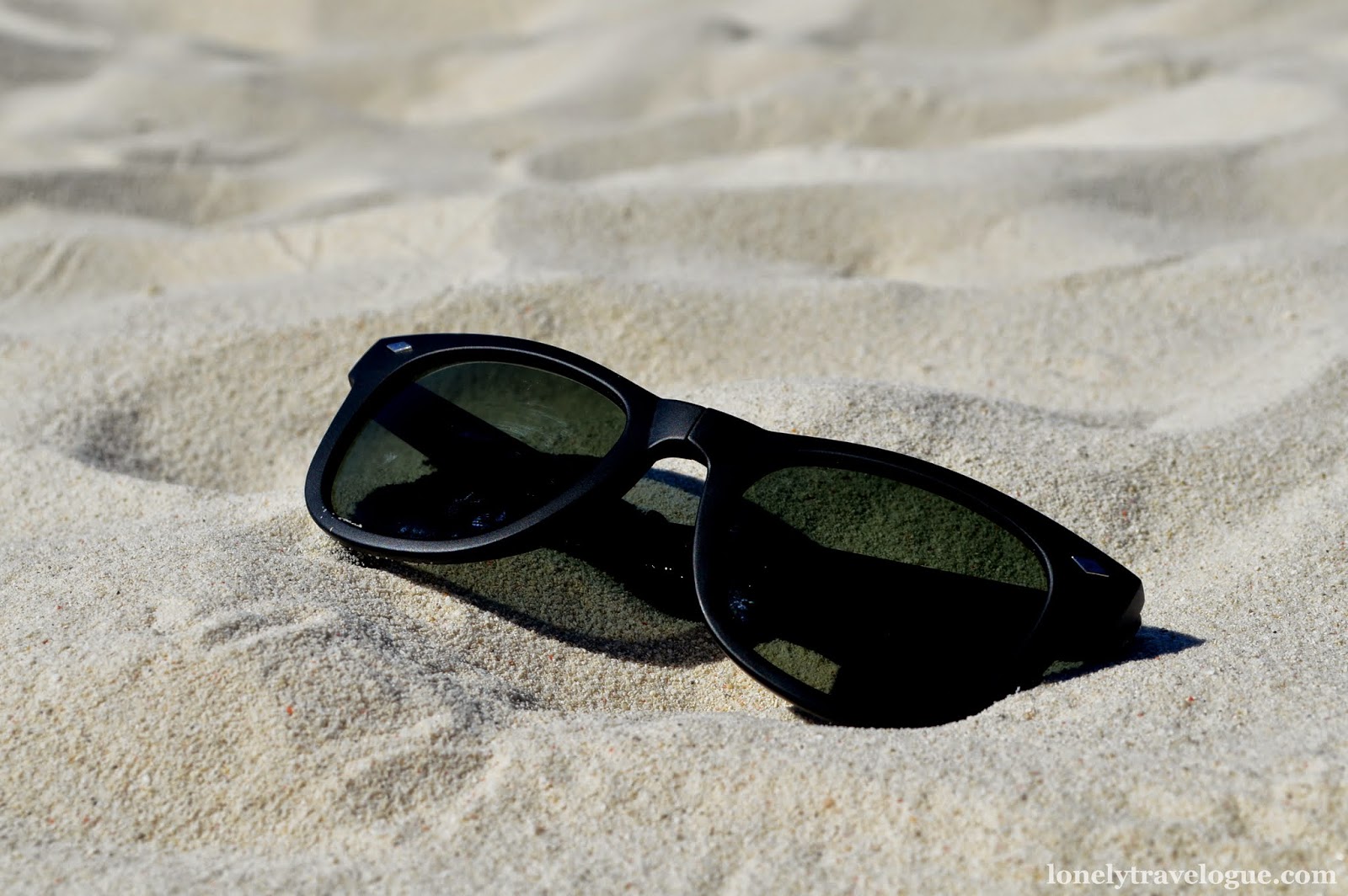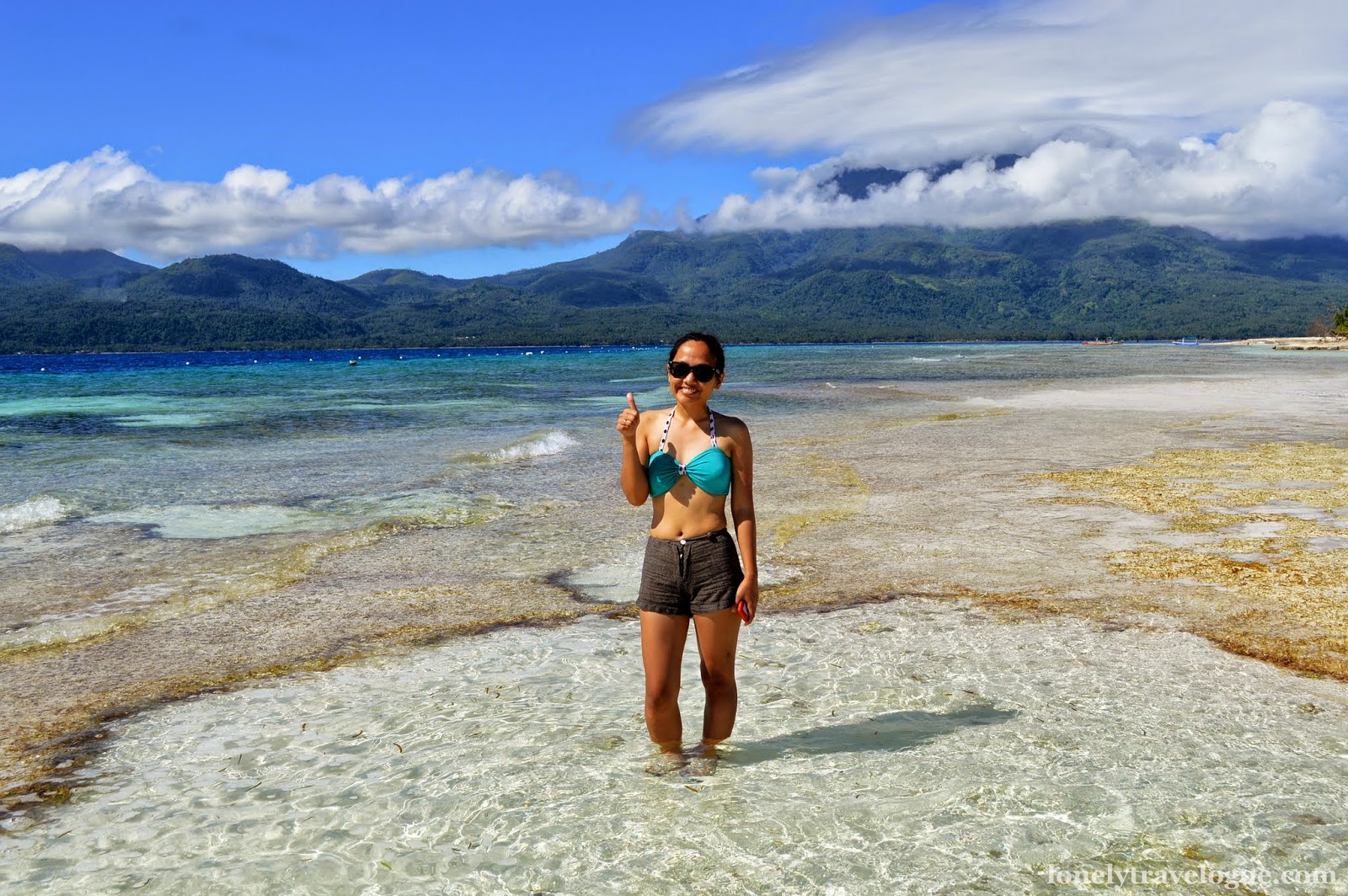 12:00 – 12:30 – Travel back to jumpoff 12:30 – 1:00 – Shower at jumpoff – Php20.00 1:00 – 1:30 – Travel to Camiguin Zipline in Benoni
Motorela to Benoni – Php16.00
Benoni to Camiguin Zipline – Php50.00 (back and forth)
1:30 – 2:00 – Camiguin Zipline – Php500.00 (Php250.00 each) 2:00 – 3:00 – Travel to Seascape, Mambajao
Van – Php60.00
Motorela – Php16.00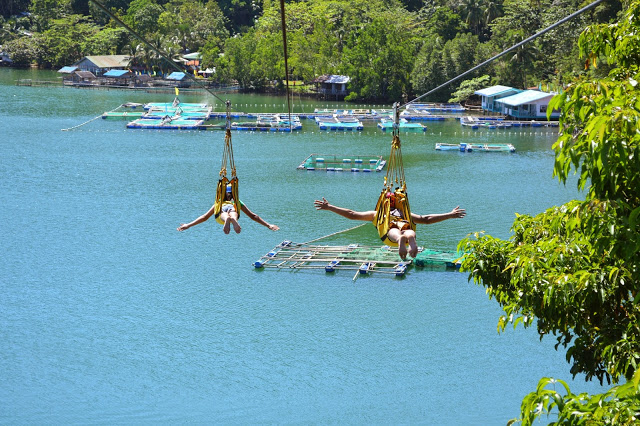 5:00 – 7:00 Walking Tour in Mambajao, Pasalubong and Dinne
Motorela – Php16.00 (to)
Motorela – Php16.00 (from)
Pasalubong – Php600.00
Dinner – Php200.00
DAY 4 – CAMIGUIN TO MANILA 7:00 – 7:30 – Seascape to Mambajao
town proper
8:30 – 9:30 – Mambajao to Benoni
Van – Php60.00
Breakfast – Php50.00
10:00 – 11:00 – Benoni to Balingoan
11:00 – 1:00 – Balingoan to Agora
Market, CDO
Bus – Php300.00
Lunch – Php300.00
2:00 – 3:00 – Agora Market to
Laguindingan Airport
5:00 – 6:00 – Laguindingan Airport to
NAIA T3
Note that all figures except for the
Island Tour (Php800.00), Boat ride to White Island and Mantigue are
for two person.
Total – Php10,772.00
Accommodation – Php2,400.00
Airfare – Php5,100.00 (Manila – CDO vv for two)
TOTAL COST – Php18,272.00 (for 2 person)

Important Numbers
Department of Tourism – (088) 387-1097 loc 120
Philippine National Police – (088) 387-0038
Philippine Ports Authority – (088) 387-4001
Super Shuttle Ferry – (088) 387-4034
Ocean Jet – 0926-4492255