When it comes to travel destinations,
Malaysia is perhaps the most underrated Asian country. While hoards of people
flock to Thailand, Vietnam and Japan, this southeast destination is often
forgotten. This is a huge shame, as Malaysia is a fantastic holiday
destination with many things to
discover. There are tropical jungles, ancient monuments, delicious cuisine, amazing
wildlife, many different cultures, beautiful beaches and enormous sky scrapers.
Whether travel for you is all about relaxing or a soul enriching experience,
Malaysia can offer something for every kind of explorer.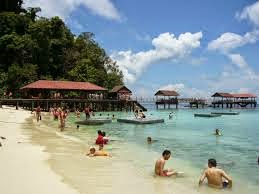 To make sure you have the best time,
here are some fundamental things you should know when visiting Malaysia. Etiquette
and Customs As a country with many religious groups,
you will tend to find that the cuisine here is Halal, meaning there is a very
limited supply of pork. In addition, etiquette in Malaysia is very different
from European and American customs. It is considered impolite to point your
feet in the direction of a sacred monument, or to use your index finger. Out of
respect, use your right hand to eat and exchange money, and cover up when you
visit religious sites. Personal
Hygiene Just like many other countries with
tropical climates, there are common illnesses and diseases that you risk
catching as a traveller. However, there are easy precautions you can take. Use
hand sanitizer before consuming food and use a good quality insect repellent to
avoid mosquito bites. Festivals
Galore With such an ethnically and culturally
diverse population, Malaysia has festivals nearly every month of the year.
There are celebrations to marked the end of Ramadan (the Muslim fast), the
Hindu festival of light, as well as the king's birthday and an independence
day. Visit the Malaysian's government
tourism website to find out dates
before you plan your travel. Tourist
Police Malaysia has a police unit that
specializes in assisting tourists with information about local culture, customs
and attractions. You will find them everywhere and their uniform makes them
easy to recognize – dark blue, with a peaked hat and a badge with the letter
'I' (an international code meaning information). Avoid
Taxis Taxis in Kuala Lumpur are known as some
of the world's most expensive. The cheapest way to travel here is by using
local bus services. However, if you do travel by taxi, make sure that the
driver uses a meter or haggle the price down to an agreeable rate.