Mayon Volcano is a perfect landscape that can be seen throughout Albay. It is best seen during summer months where sky is clear and the mountain speaks a thousand words and we cannot utter a words except "wow" "beautiful" and "amazing" But that experience is not enough, Bicol has more to offer! An ATV ride can bring you at the root of the mountain where it shed its roar years ago. Now people from all over can experience Mayon Volcano on a different level.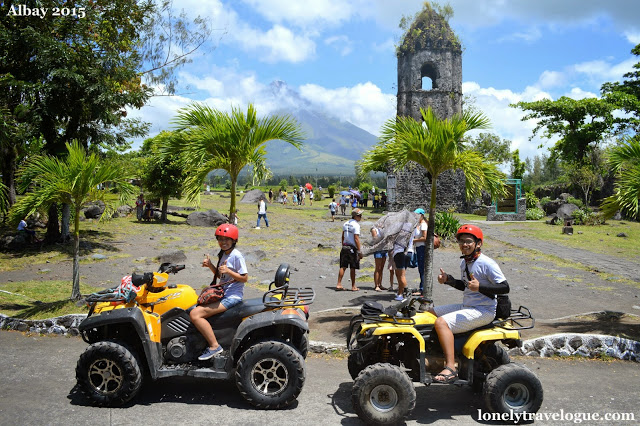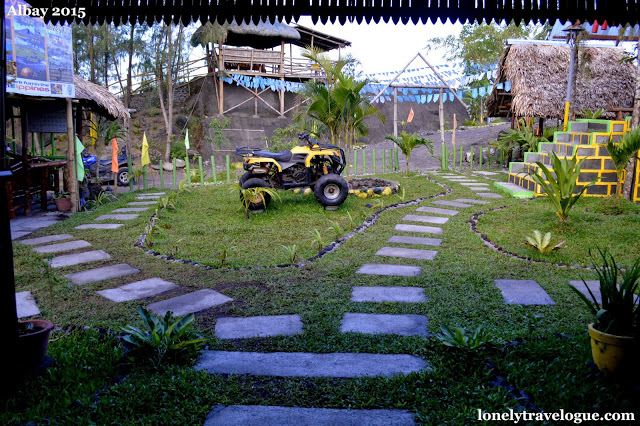 Bicol Adventure ATV, located in the Cagsawa Ruins in Daraga Albay has more than 50 All Terrain Vehicle that experienced and inexperienced traveler can use to further appreciate Mount Mayon in an adrenaline rush ride. They have 150cc, 500cc and 625 side by side variants, auto-drive, and its power and acceleration can easily manage the river and rocky trail towards the different lava fronts.
The Orientation


Before the ride the team of experienced staff will ushered you and will teach the basics of ATV ride. This is for the benefit of inexperienced rider like us… 😉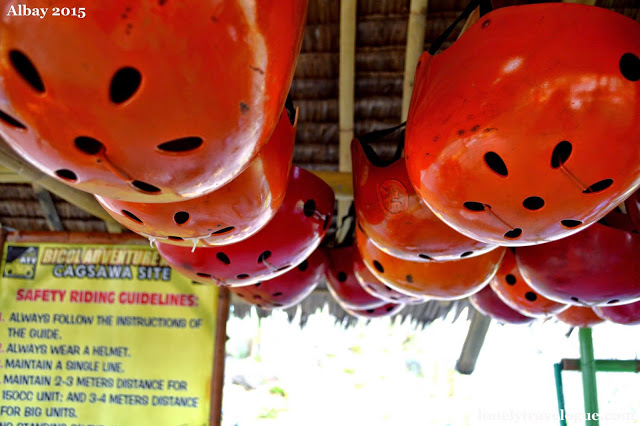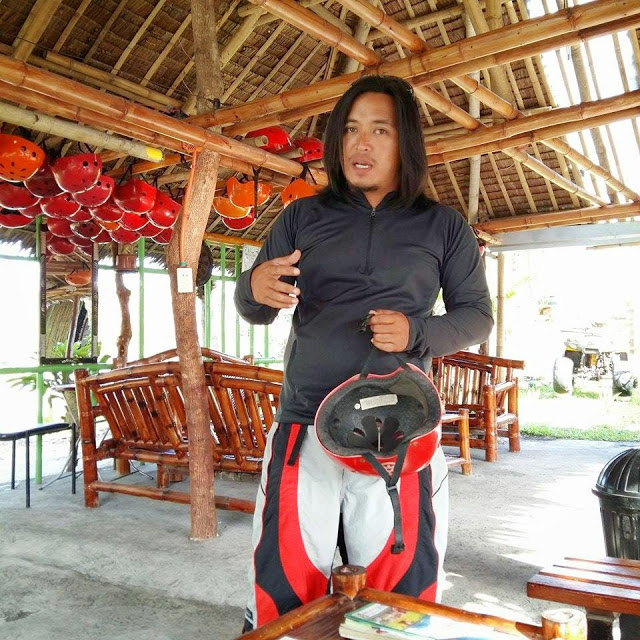 Your instructor who will perfectly built a rapport with you will also serve as your guide while trailing the rivers and rocky road. His hand signals are very important while on ride to avoid unwanted events. So better keep attention while he orients.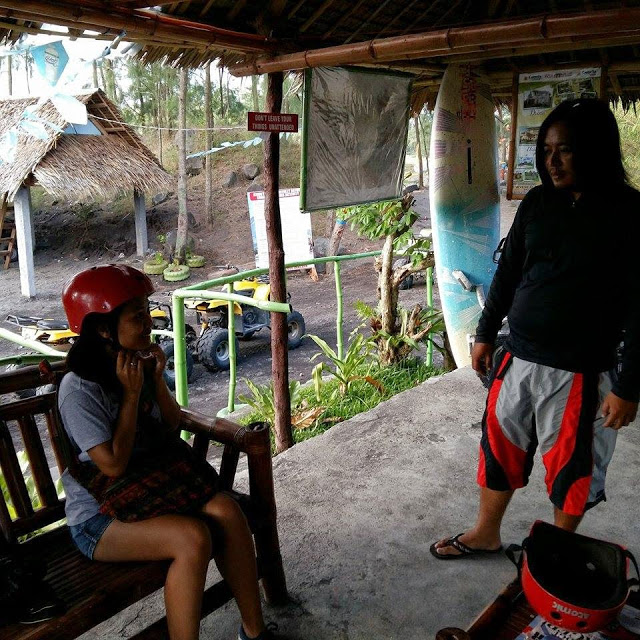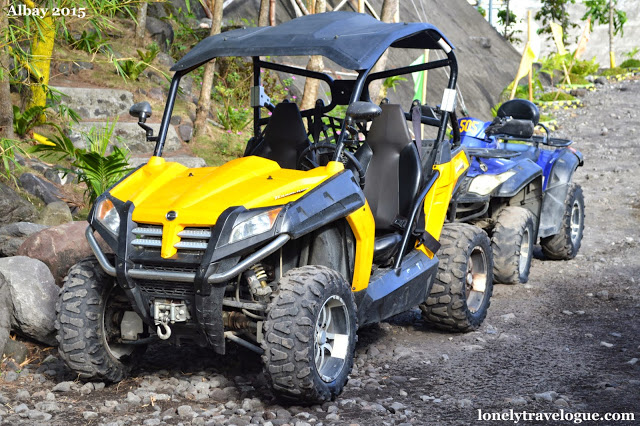 625 side by side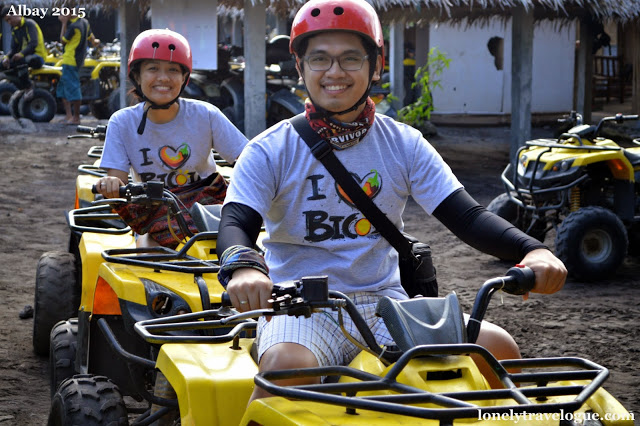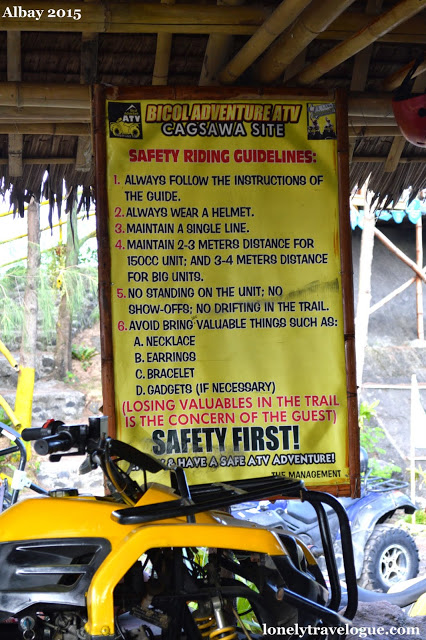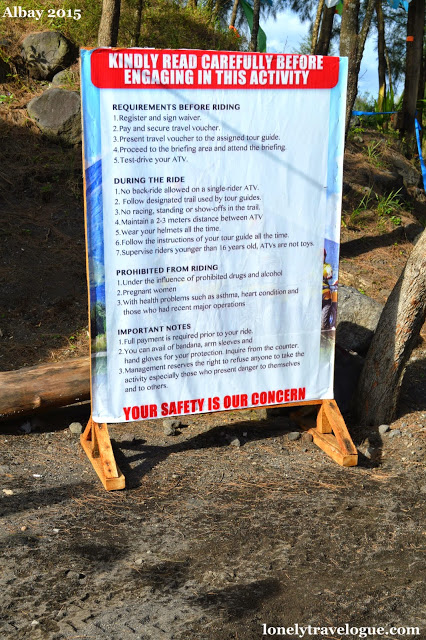 The Training


After the orientation and before the actual action one has to be trained in a maze-like short trail. In this course you will be familiarized on how your "baby" I mean your ATV works. Here you will master acceleration, brakes, and steering of your ATV. This one is fun enough already and it will gives you more expectation as to what you will experience later on.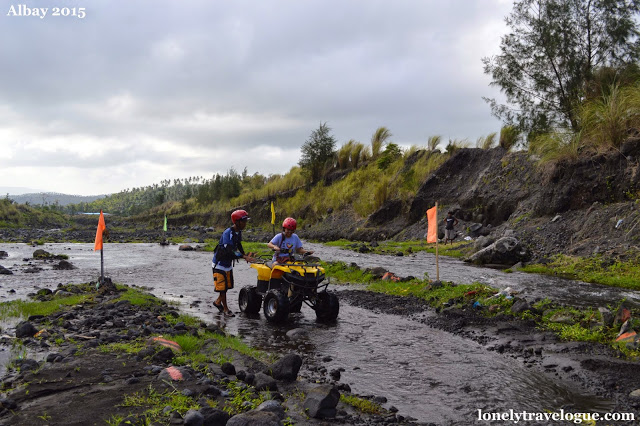 Miss Lingayen trying to handle her baby… well not me 😉
In this course as well, they will advise you if you can handle your baby alone or not. If not a staff will assist you in driving your ATV. What you can do is to drive alternately with your guide to experience it for a while on an easy trail. If you are in a hard trail he can drive it but if you think its manageable go on and drive it.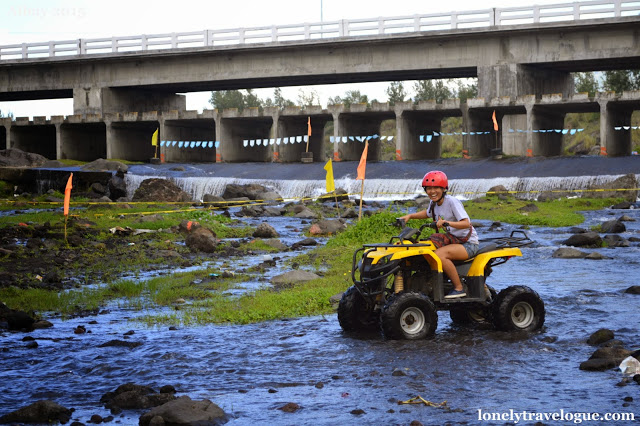 The Cagsawa Short Trail


This trail is just a short ride for 45 minutes. The trail offers a magnificent view of the Mayon Volcano especially in the morning. It has rocky trail and river trail that adds up to the excitement of your ATV experience.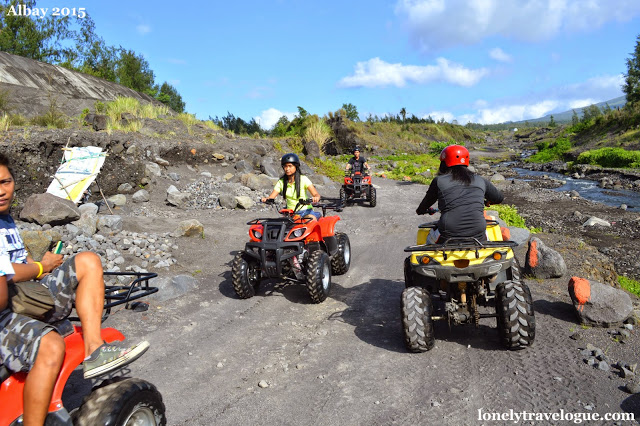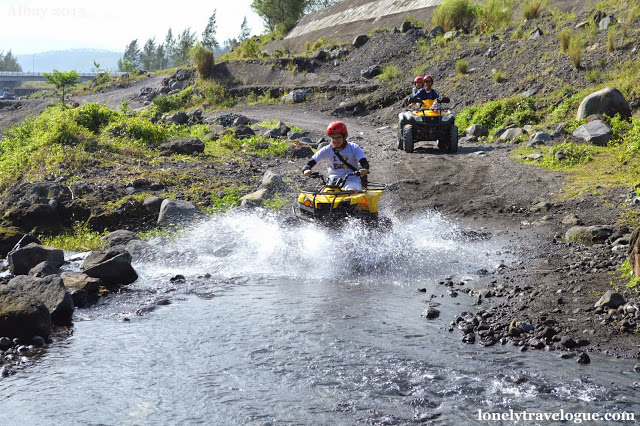 Water Splash!!!
Here you can do a "water splash" in all of the rivers you will cross. Your guide will purposely stop before you cross the river. He will get your camera and will ask you to do the water splash! They know what to do and they know what you want – a perfect selfie!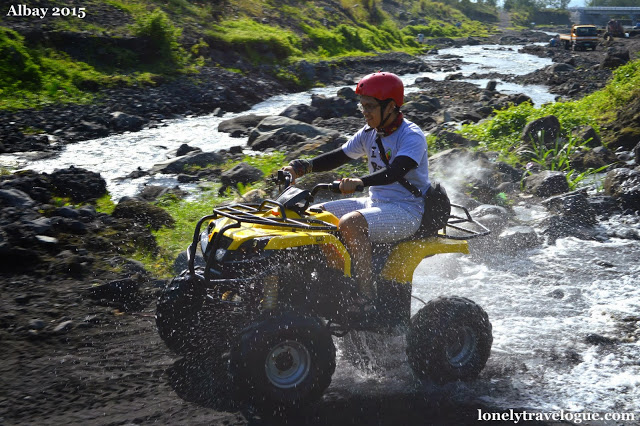 150cc ATV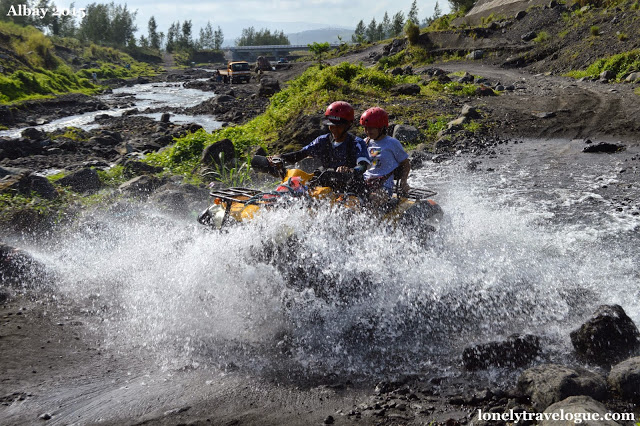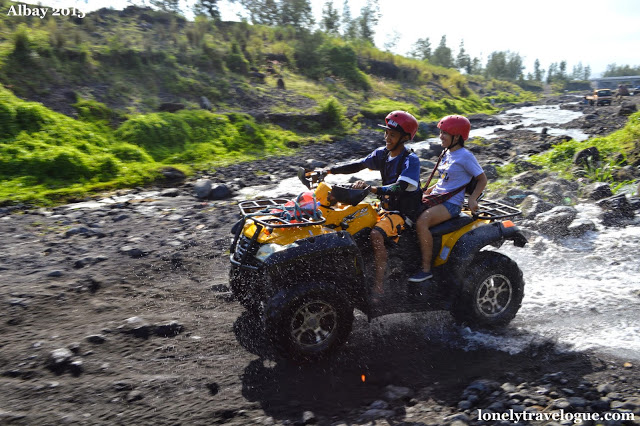 500cc ATV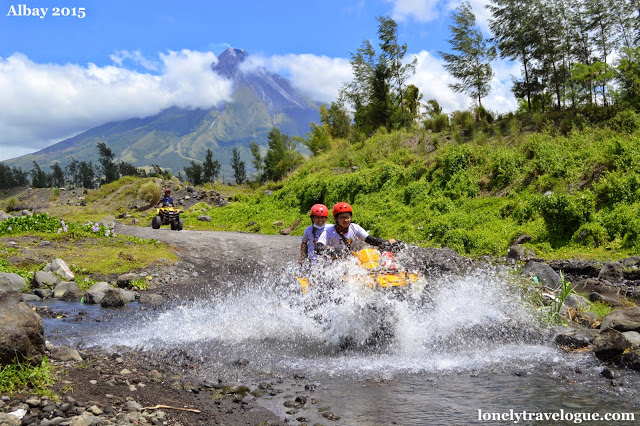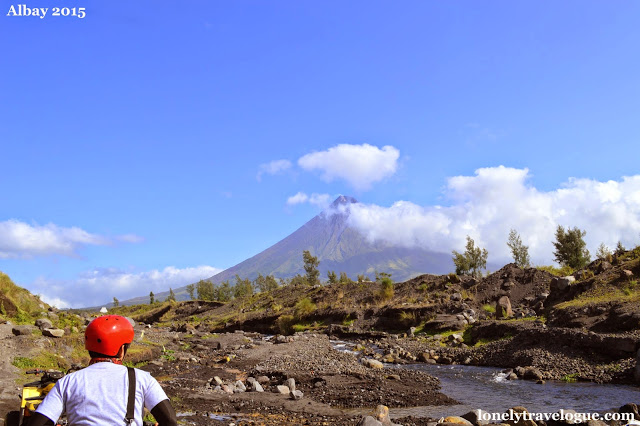 These shots below was choreograph by our guide as well.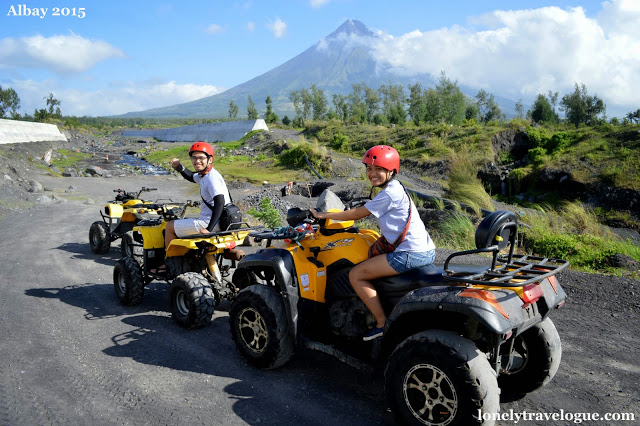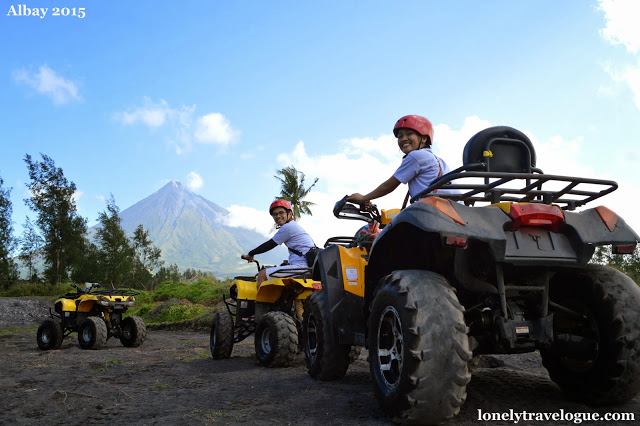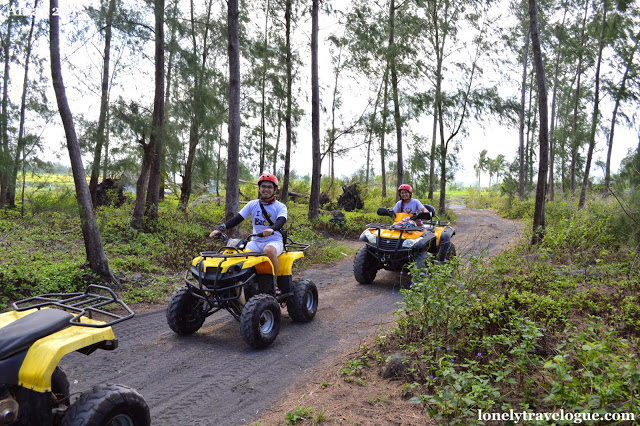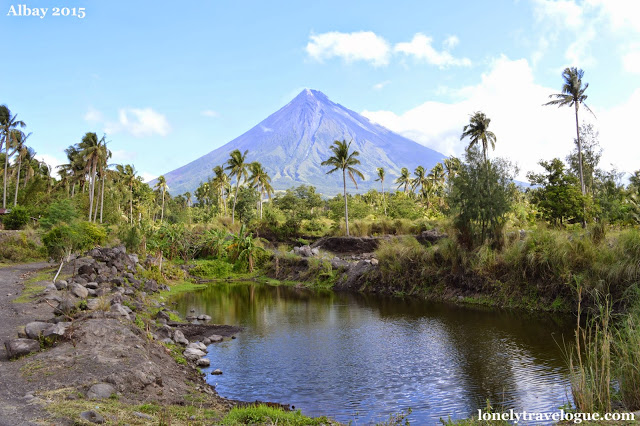 The Lava Wall Trail
The Lava Wall Trail was the most exciting for me. Apart from the beautiful scenery it offers, this trail will keep you up beat with your speed because of its soft sand, Yes, you heard it right; this is a sandy trail thus one should keep the speed to avoid to be stuck in the sand.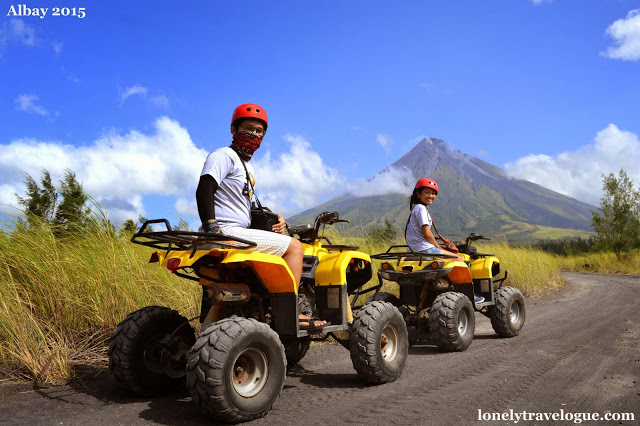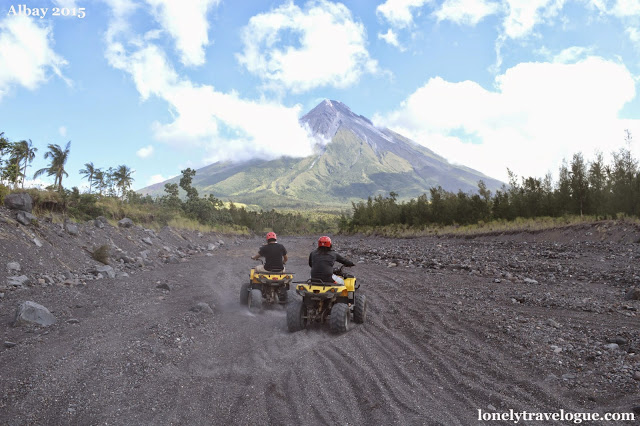 This trail as I have said is what I really like. I got to play with my "baby" in the sand. I saw some people get stucked on the sand trying to accelerate to get off. I love the fact that we were passing them with the speed we have… I was like in a movie with fast cars chasing bad guys. At some point my guide stoped and help some stucked ATV to get off.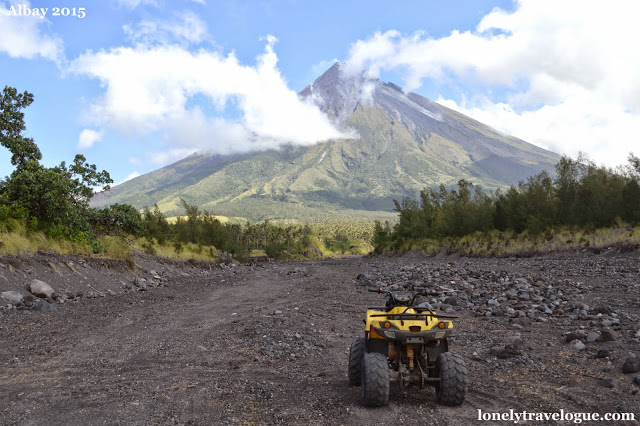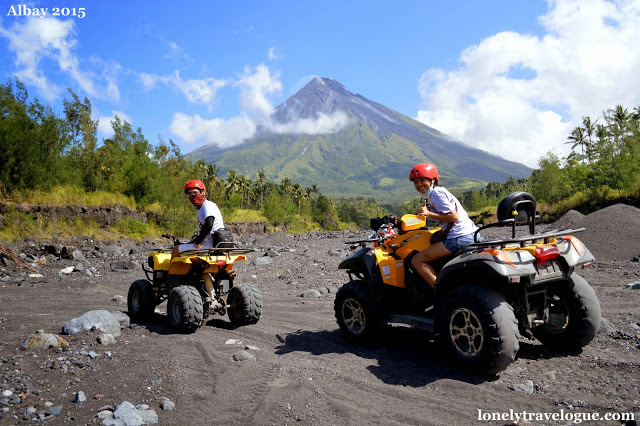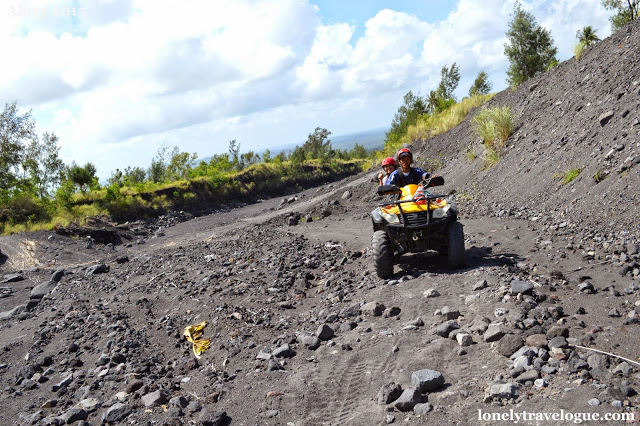 The Green Lava Trail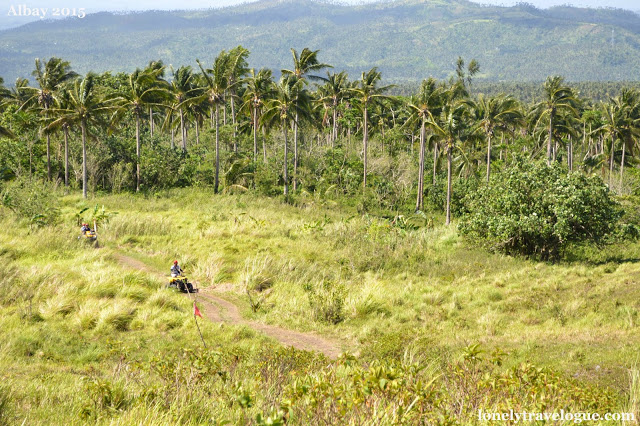 The Green Lava Trail is the pride of Bicol Adventure ATV. They are the only one offering this trail among other ATV tour operators in Albay. It is an area where lava flowed during the Mayon Volcano's eruption long time ago. Now, the place is like a paradise with rolling hills covered b greenery even during summer.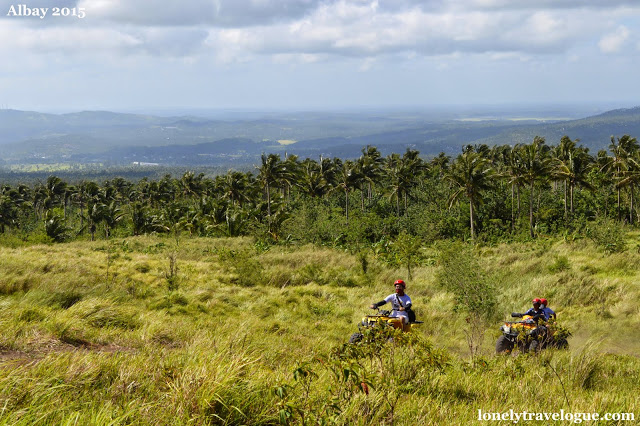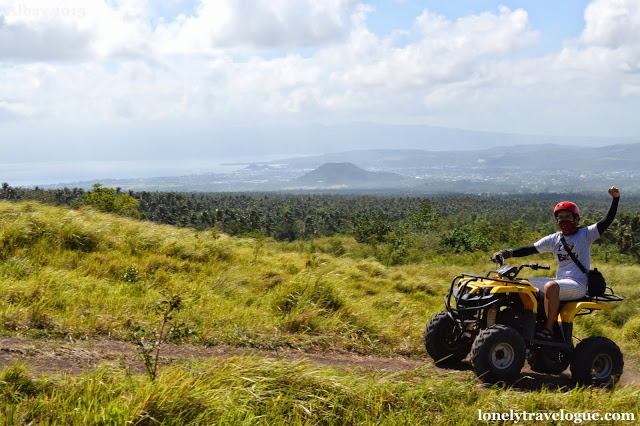 From this you will see the the view of Albay Gulf, Misibis Bay and the City of Legaspi. Because the area is elevated expect chilly weather especially during "ber" months.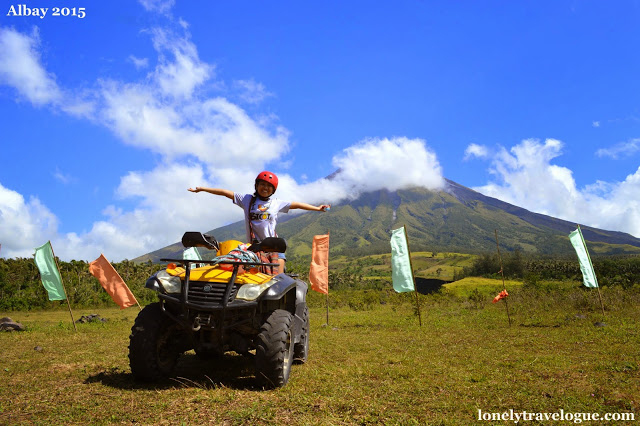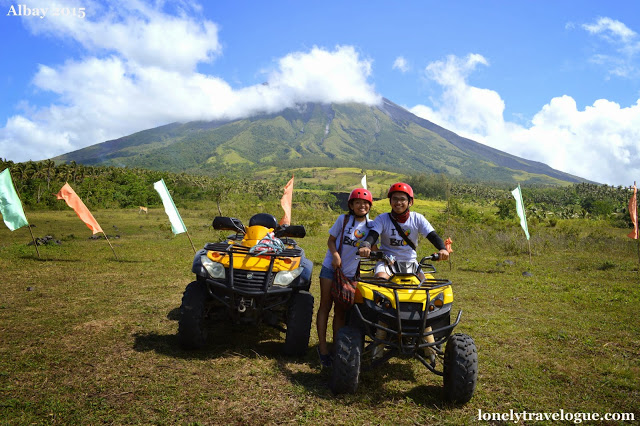 There are a lot of things to do in Bicol Region and Bicol Adventure ATV is a must try simply because it offers Bicol's gem in a different level. Seeing the Mayon Volcano's cone shape with clear skies is already a breathtaking experiencing. So what more if you drive to its terrains where lava flowed through the Bicol Adventure ATV?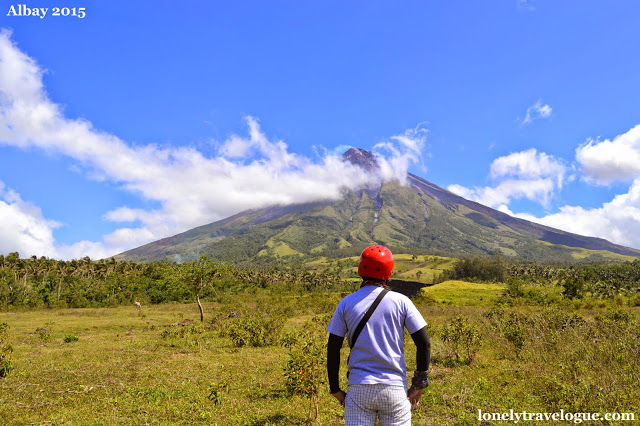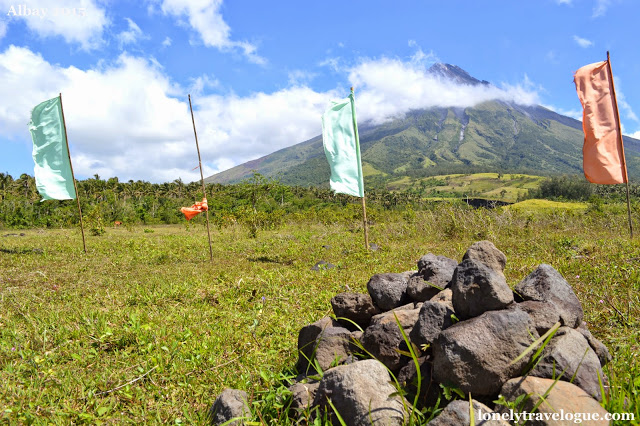 The Tariff Rate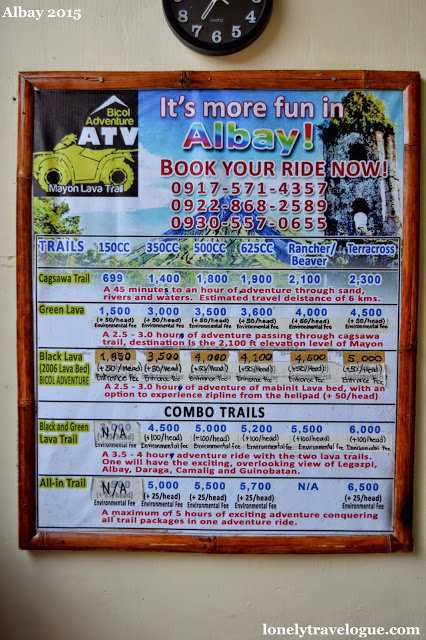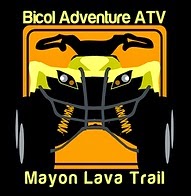 Contact Details:
Bicol Adventure ATV
Cagsawa Ruin, Daraga, Albay
Website: www.bicoladventureatv.com
Email: [email protected]
Mobile: +63 922 868 2589; +63 917 571 4357