I have been to Bicol few years ago when I was still starting this blog. I could say that I've been to the most touristy spots in the province and most especially Albay. But revisiting Bicol's gem is a brand new experience for me. It was like saying hello to an old friend. In this article let me show you some of the must-see-places and must-do in Albay and Daraga when you pack your backpack for Bicol. 1. Mayon! Mayon! Mayon! Albay is about the majestic Mayo Volcano. No doubt! Everything about tourism in Albay is just an attachment to the Mayon Volcano. So set yourself to see the cone-shaped volcano in almost every town in Albay. Its Mayon or nothing in Albay especially when you are in Legaspi City.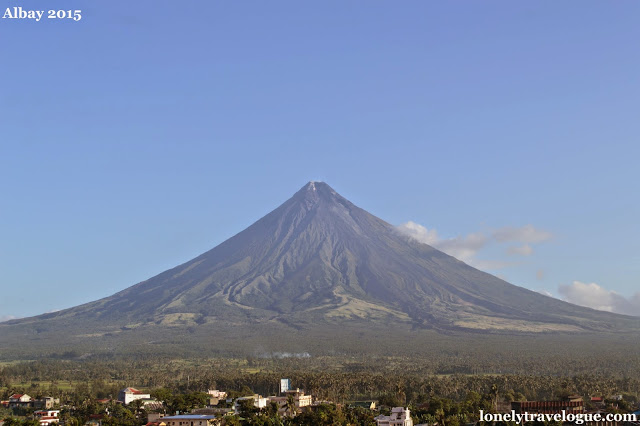 Standing at 2,463 meters above sea level Mayon Volcano erupted 49 times in the past 400 years. The most recent was on December of 2009. So whenever you are in Albay and is mesmerized by this natural wonder be mindful because you are looking at an active volcano that could erupt anytime in our lifetime.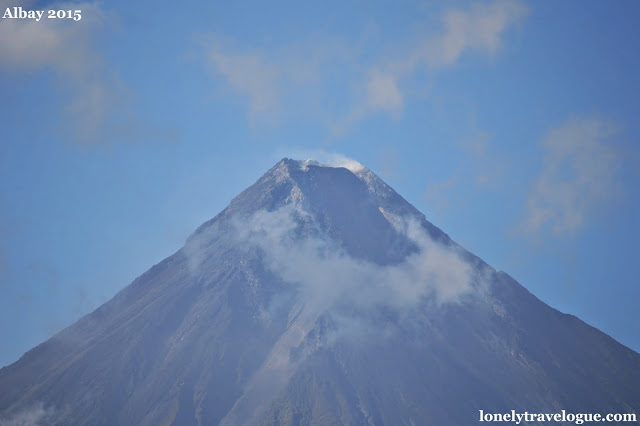 Mayon came from the word "Magayon" which means "beautiful" Yet Mayon can be disastrous to the folks living within the area whenever she cries. She is a beautiful disaster.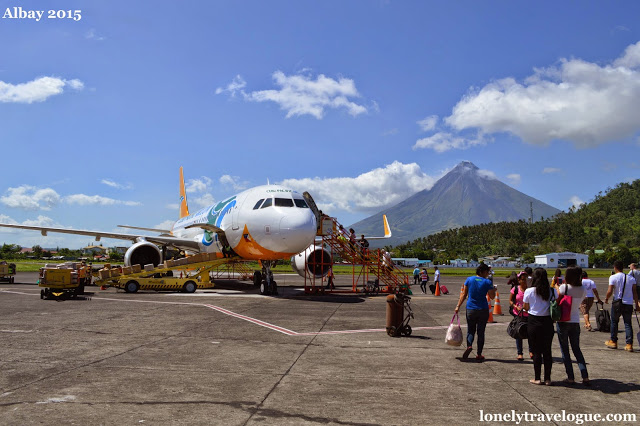 Best time to visit Mayon Volcano is during summer months. When sky is clear there you can see Mayon's perfect shape playing with the clouds. Location: Evewhere in Albay as long as the sky is clear!2. Visit Churches in Daraga and Legaspi You will never run out of beautiful and colonial churches in the Philippines. 333 years under solid Catholic Spaniards will leave you a great collection of architecturally celebrated churches. One of the most siginificant is the Our Lady of the Gate Parish Church in Daraga and of course the St. Gregory the Great Cathedral in Legaspi City. Daraga church or the Our Lady of the Gate Parish Church was constructed on top of hill having a perfect view of the Mayon Volcano. When the Mayon Volcano erupted in 1814 Cagsawa Church was buried thus parishioners transfered from Cagsawa to Daraga Church. It is not true though that Daraga Church was built after the eruption of Mayon Volcano in 1814. Truth is the Church was built 40 years before the volcano erupted.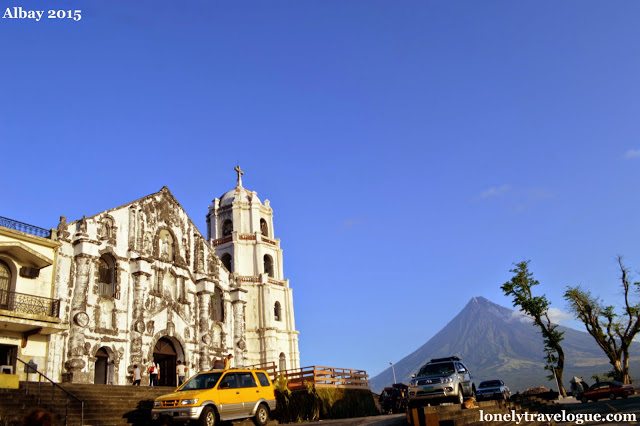 Nuestra Señora de la Porteria Parish Church also as Our Lady of the Gate Parish Church and more commonly known as Daraga Church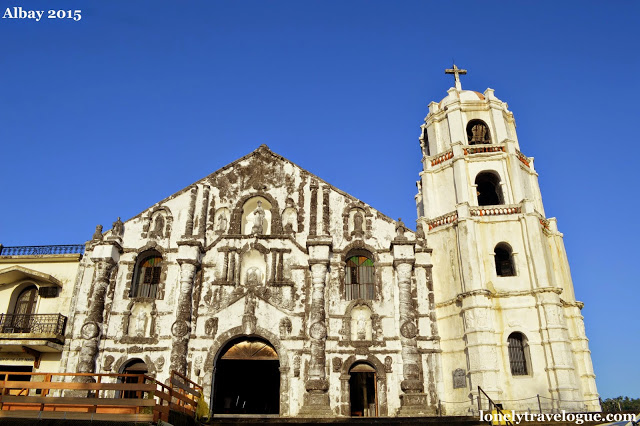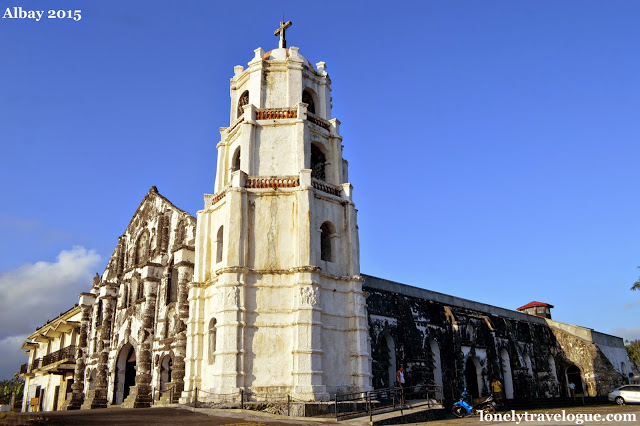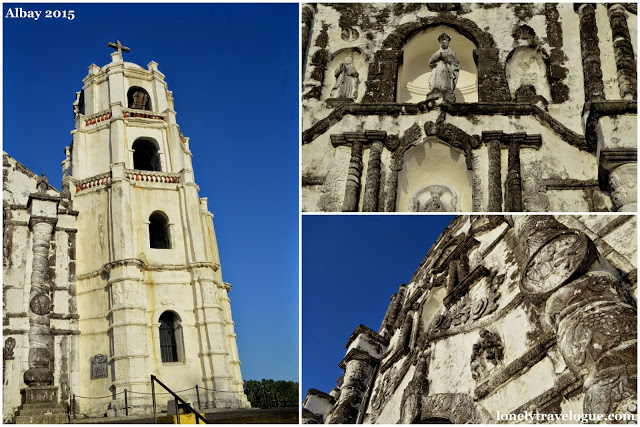 Daraga Church was declared National Cultural Treasure by the National Museum. Its Renaissance Gothic and Mexican baroque style makes it unique among other old churches in the Philippines. Though the church was painted white deviating it from its original look, the temporary coating was meant to preserve the church facade. In time, the church will be back from its original facade color.
Location: Gen. Luna St., Daraga, Albay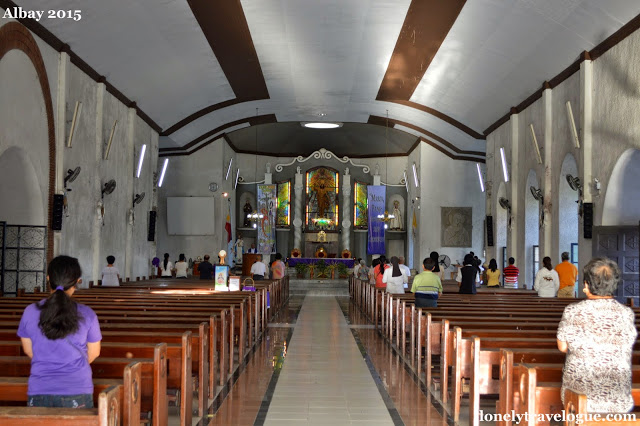 St. Gregory the Great Cathedral is the seat of Catholic faith in Albay. Unlike Daraga Church, this church is not that old only built in the 1950's.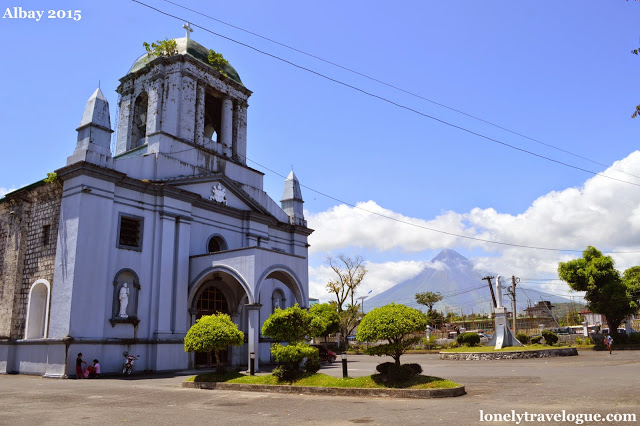 St. Gregory the Great Cathedral or Albay Cathedral
The Church is located in the center of Legaspi City and almost in front of Peñaranda Park, Albay Capitol and adjacent to the Legazpi City Hall. All jeeps plying the streets of Legapi passes through the church.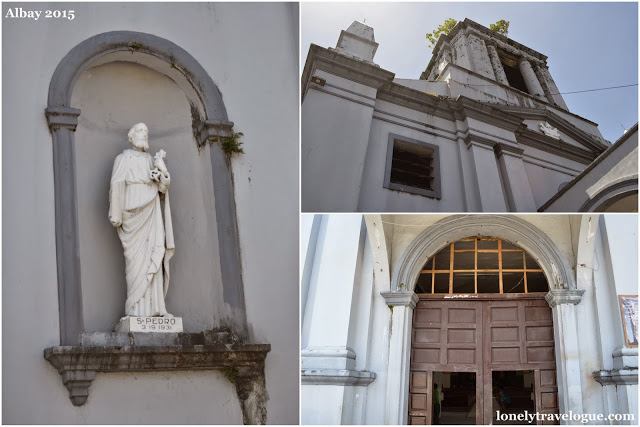 Location: Rizal St., Old Albay District, Legaspi, Albay3. Watch the Sunset at Lignon Hill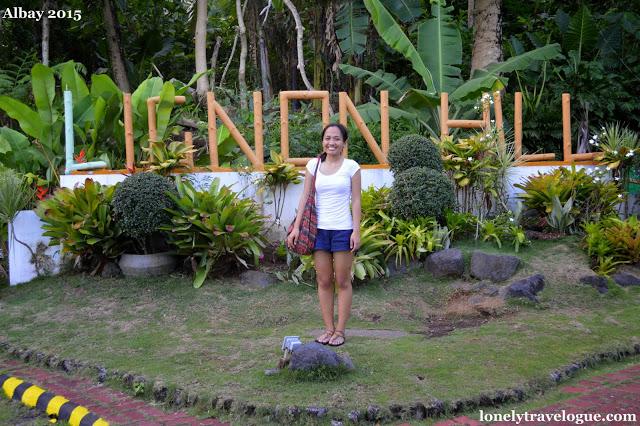 Miss Lingayen in Lignon Hill
Lignon Hill promises a panoramic view of Legaspi City, Albay Gulf and of course the breathtaking view of the Mayon Volcano. Aside from the view they offer different fun filled activities such as zipline, , hiking, biking, rappelling, paintball, and airsoft.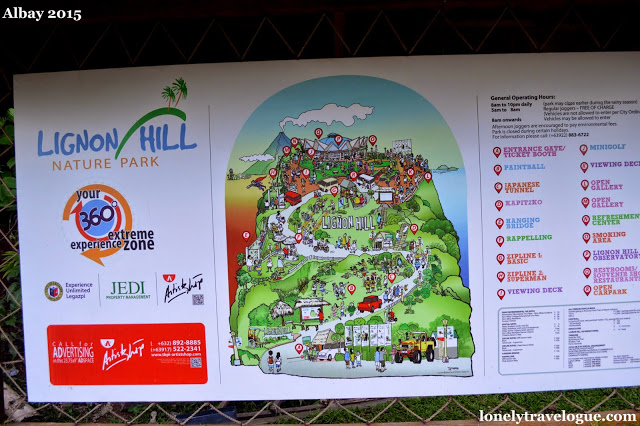 The 156 meters high hill is one of the major tourist attraction in Albay. It is also a favorite jogging area for the locals because of its slopes. Expect a lot of curves in a steep slope while climbing the hill. Note that you have to climb the hill in order to see the 360 degrees view of Legaspi City. But in reality, there are single motorcycle offering a ride when you are tired to walk up and down the hill. Ask them that you want to hire a motorcycle and surely they will say that all of them are not availale. They want you to climb!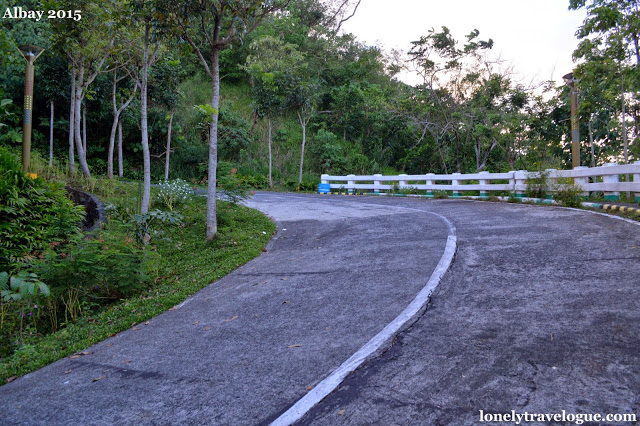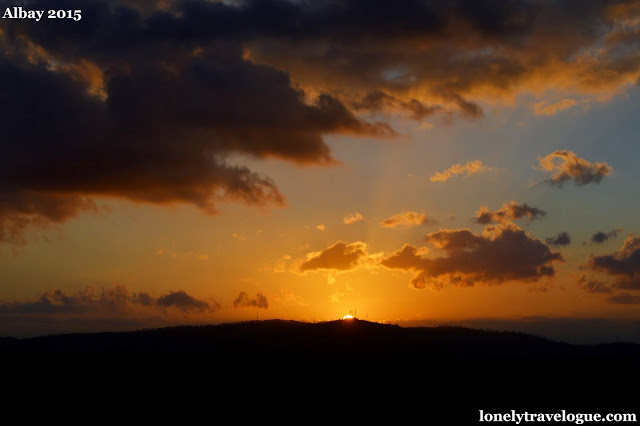 They say that the best time to climb the hill is early in the morning to see the Mayon in clear view. But I was thiking differently, why not try the sunset in Lignon Hill? And the hill did not fail me. Seeing the sky changes color into white to orange to blue and then dark was actually the highlight of our climb.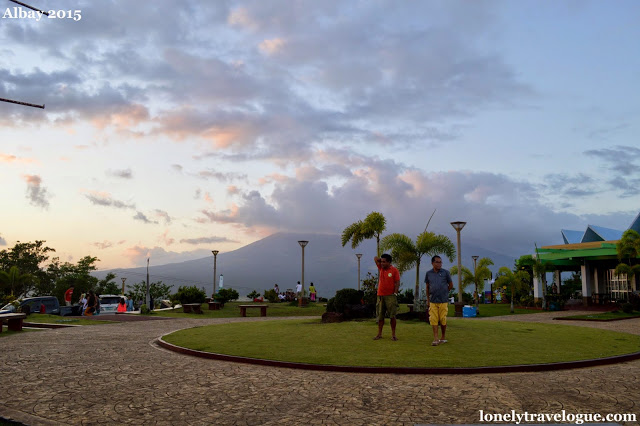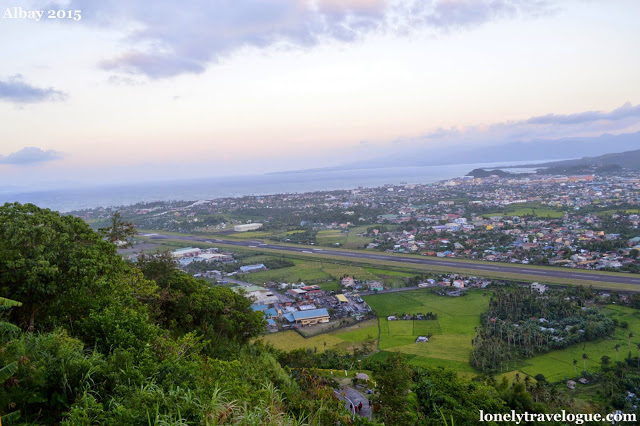 Location: Daraga-Legaspi Diversion Rd., Daraga Albay4. Make textbook a Reality in Cagsawa Ruins The year was 1814 when she cried and releases all the anger in her. After that she left so many dead and thousands homeless – most of them transferred in Daraga, Albay. It was the time when she buried the Church of Cagsawa and left only its bell tower.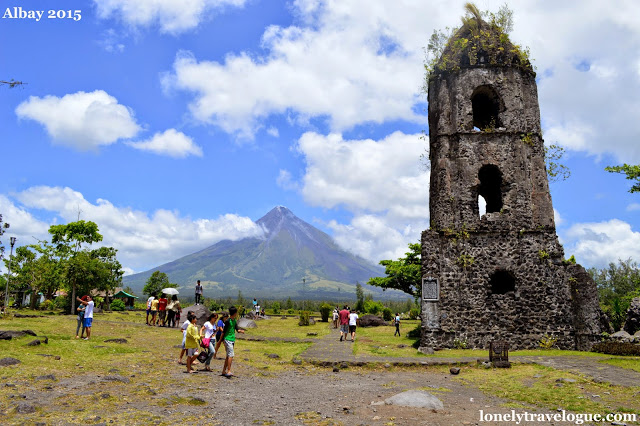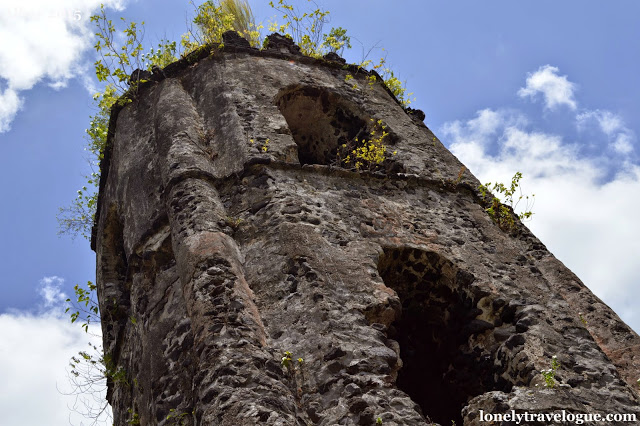 200 years later the church that was constructed by the Dutch has became a major tourist spot in Albay backgrounding the Mayon Volcano. The church bell tower is now the Cagsawa Ruins and has become the spot where thousands of selfies are done everyday!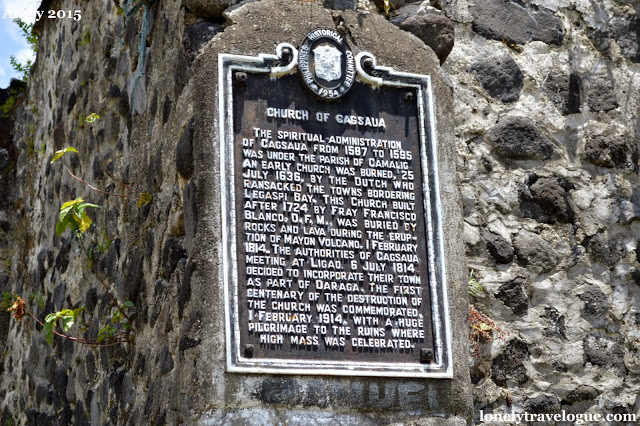 Location: Pan-Philippine Highway, Daraga, Albay (main highway between Camalig and Daraga)
5. Challenge your bud's limit with 1st Colonial Grill's Sili Ice Cream
Bicol is known for spicy food and a must try in Albay is their ice cream called Sili Ice Cream served at 1st Colonial Grill. After your exausting but happy tour in Albay, head to 1st Colonial Grill and try their Sili Ice Cream!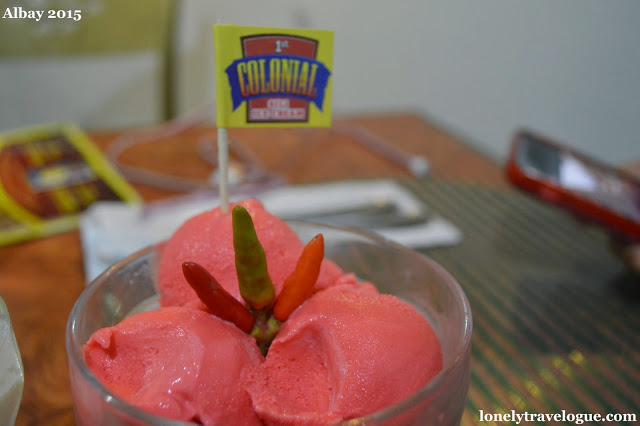 They offer Sili Ice Cream with different level of spiciness. At first taste I thought its just regular creamy ice cream. But hell no! When it melts in your mouth there you will feel that your tongue is burning! Gladly, we ordered their mild sili ice cream.
Location: Rizal St., Legaspi, Albay (Beside Bicol University Main Campus)