It didn't take the sun before I woke up. Three knocks, one call and the aroma of La Paz Batchoy woke me up. My guide/motorcycle driver was early than expected. I asked him to wait for I will just take a quick bath and while waiting for our breakfast.
The best way to travel around Cuyo Island is by single motorcycle. You could ask your hotel or anyone around town where you can rent or hire a motorcycle for your island tour. In my case, the tourism officer recommended a guide for me.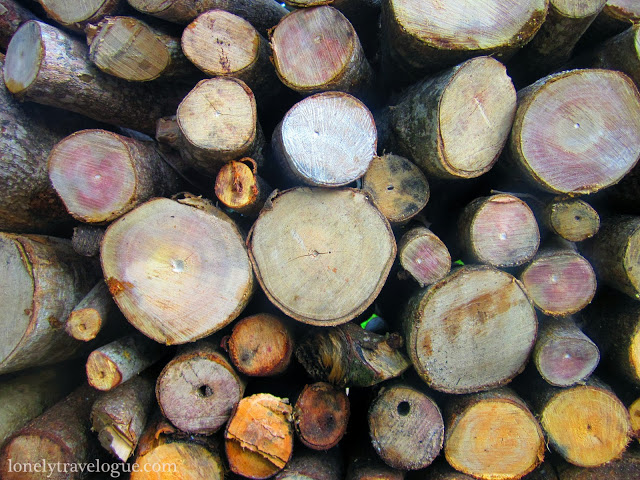 I had a little apprehension about this trip. While sipping the hot La Paz Batchoy, I handed my guide a map of Cuyo Island for him to study our route. 'And why he looks confuse?' I thought. He must master Cuyo Island by heart and soul because he has lived there all his life. He gave me a little relief when he confidently said that he knows where we were going. I asked for the payment but his answer was hanging in the air. "Bahala na po kayo" (Its up to you) I hate that kind of answer. We proceed without the agreed price. But he assured me that it won't be that pricey. Later on, I realized that he's estimating the amount he will charge depending on how far we go. I paid Him Php500 for seven hours of tour including the gasoline.
Old Cuyo Port
Our first stop was the Old Cuyo Port, still in Cuyo Municipality. Dated during the Spanish period, this Old Port served many boats when Cuyo was still the Capital of Palawan. I asked my guide if he remembered a time in his life this Port is functioning. Clearly I got a no from him.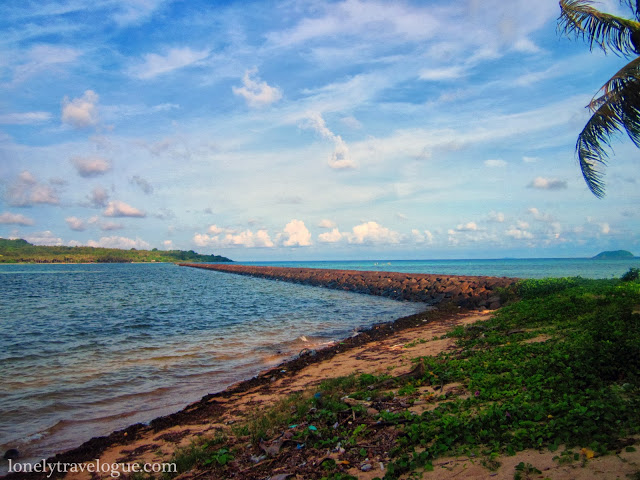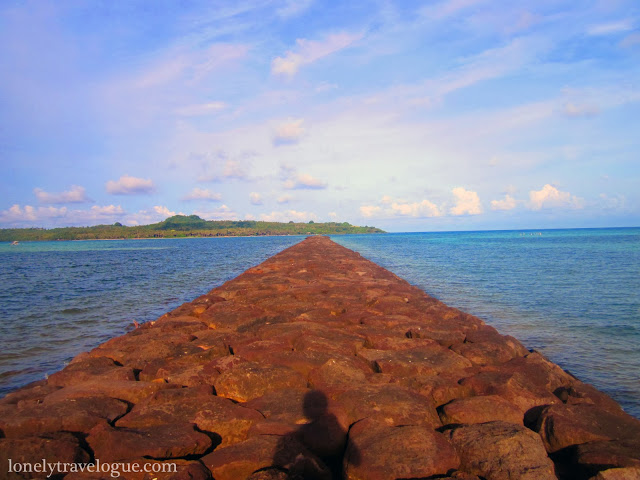 You can walk in the 500 meters Cuyo port and amaze yourself with ancient stone build together to form this engineering wonder of his time. Some parts of the port, due to waves eroded into the sea leaving only the end part erected. As per Google the stretch of this ancient port reached up to 650 meters. I tried to walk on the destroyed part of the old wharf but I got some bruise on my toe brought by the stones.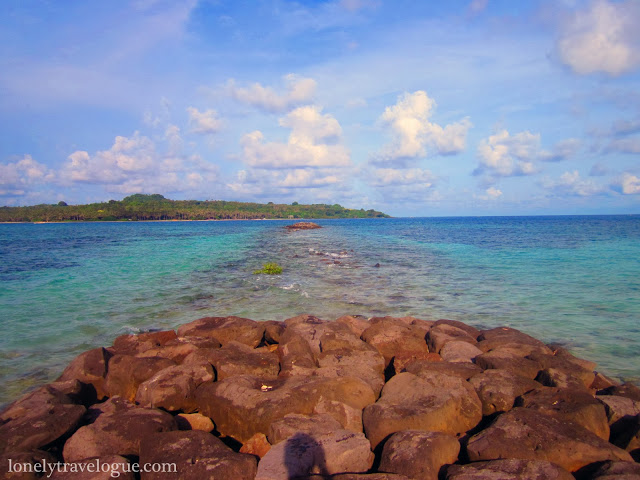 Its good to walk and swim on that part because it has white sand. I did some dipping for awhile, never mind the bruise, not minding the time. I was the only one there so i felt like I own the place. I wanted to do some swimming but the waves kept me on the wharf which makes it dangerous because of the sharp stones. I wend back amazed and fulfilled.
Mt. Aguado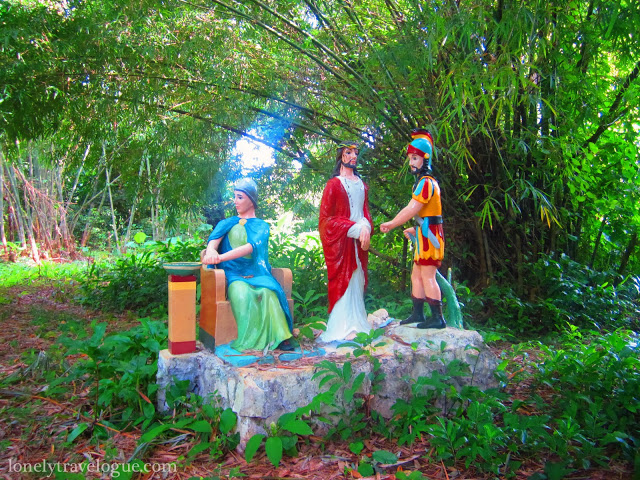 Mt. Aguado is a Pilgrimage site in the center of the Island. It has a Stations of the Cross on inclined terrain. It rained before we arrived there so the place was muddy and slippery. I tried to climb but the steep-muddy terrain didn't permit me ;(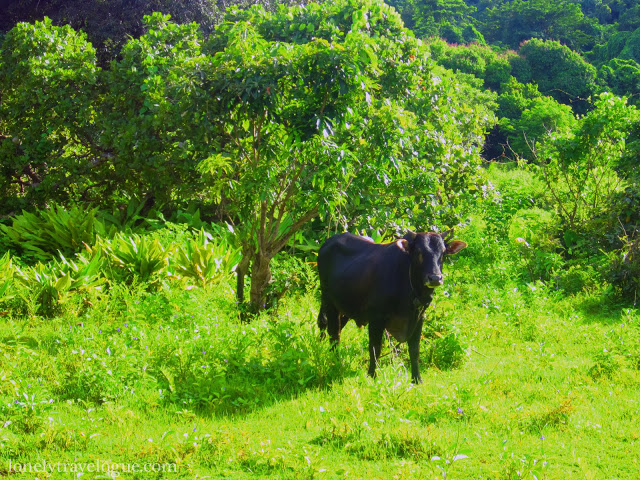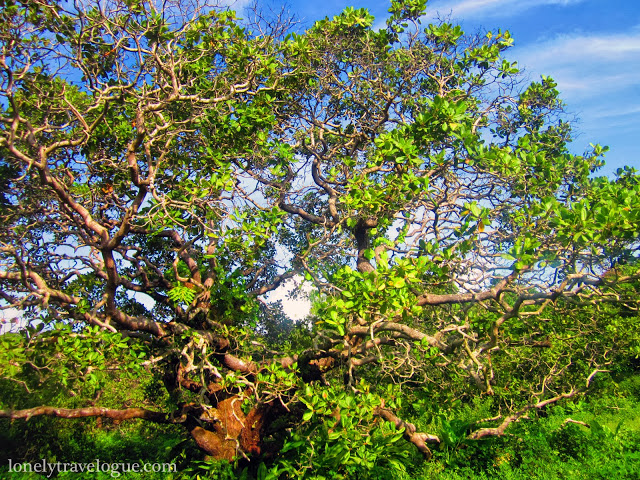 Casuy Tree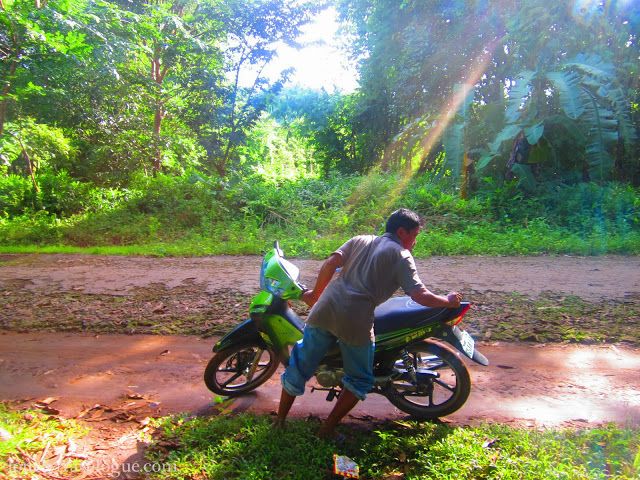 My Guide
Little Baguio
Little Baguio is Little Baguio because its kinda' cold up there. Where green overpowers any other color. It serves as the community drinking fountain. There were women doing the laundry and there were tricycles lining up to get some water for their daily needs.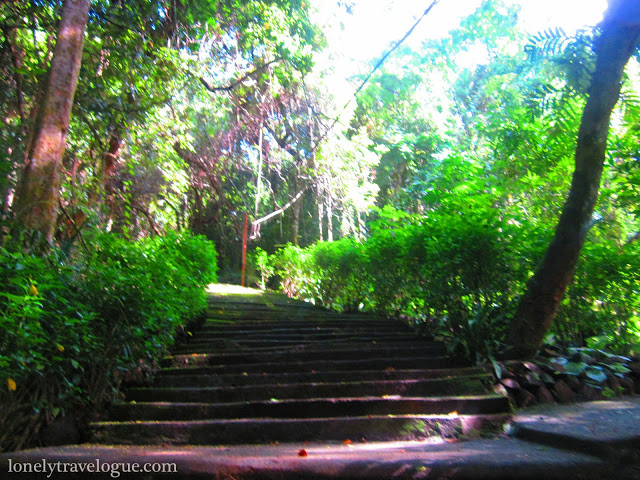 I slid twice on that moss covered stairs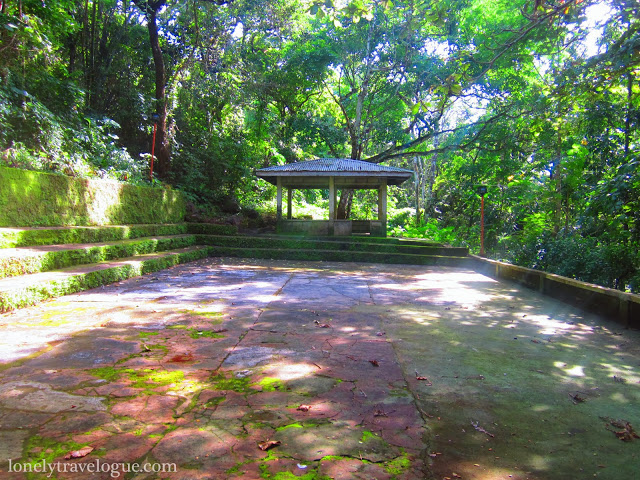 Function Area in Little Baguio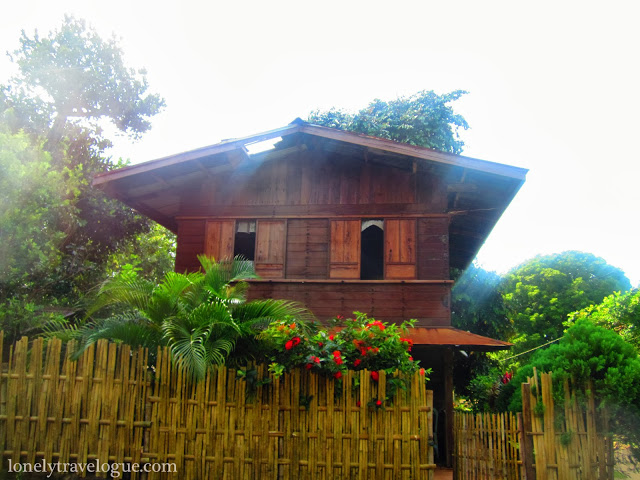 On our way to Cuyo Airport, I asked my guide to show me some houses used in the Movie Ploning starring Judy Anne Santos. We found this one above.
Cuyo Airport
My guide was boasting their airport to me. He said we can go there because it on our way to Magsaysay. There was a green field. I can't help but to sarcastically laugh at what I saw. The lush greenery was the airport's runway.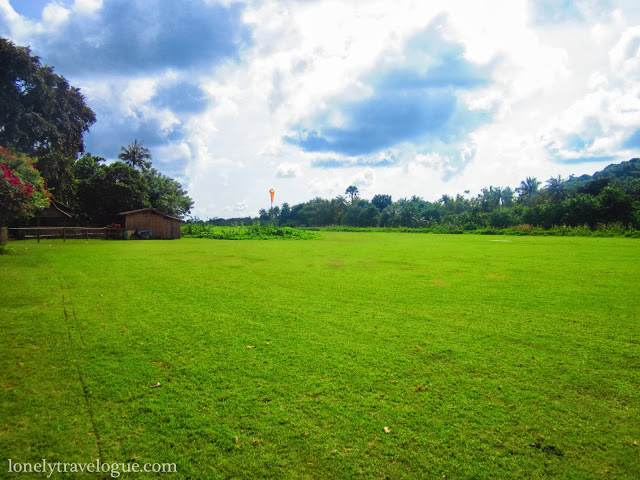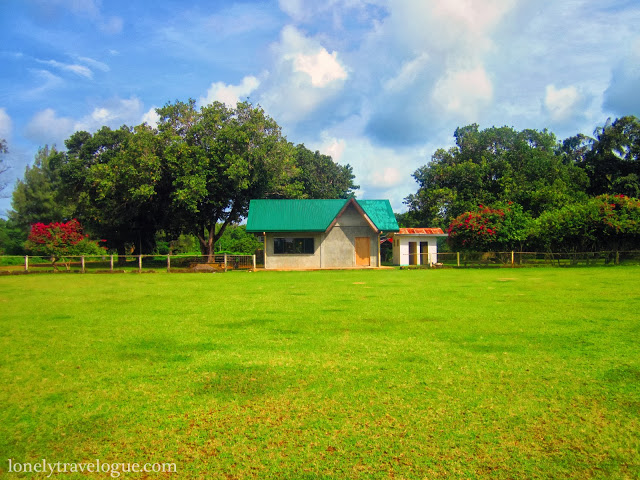 There was no body in the office maybe because the last plane just took off when we arrived. According to my guide there are 10 to 15 flights per week. These planes are being use to ship live fish in Manila for export.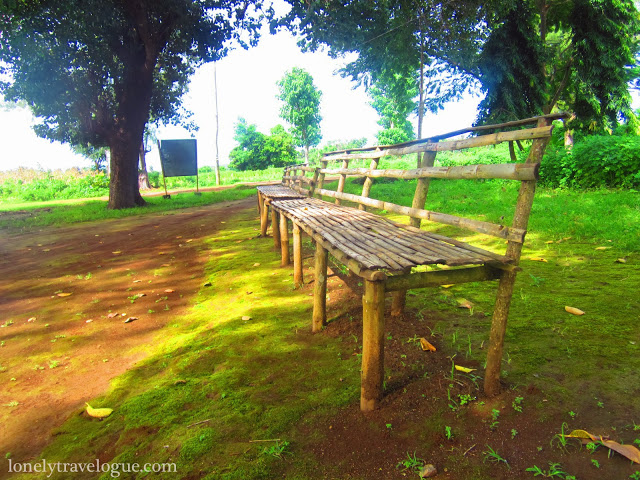 My guide said that the runway will soon be cemented. He hope so. Then he open about the their province share with the Malampaya Gas Fund. Palawan use to have a share of this fund and he was questioning where the funds go. The money could be use to build roads and runways in Palawan according to him. He's right. But I didn't commented because I don't want to stress myself with government issues.
Magsaysay Church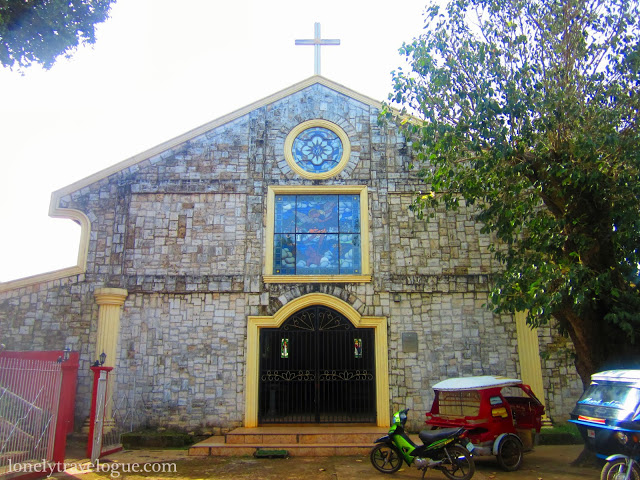 After the airport, we proceed to Magsaysay Church. The church has been through a lot of renovations, I think. There are no trace of ancient marks not unless you go at the back where you can see the old walls of the church.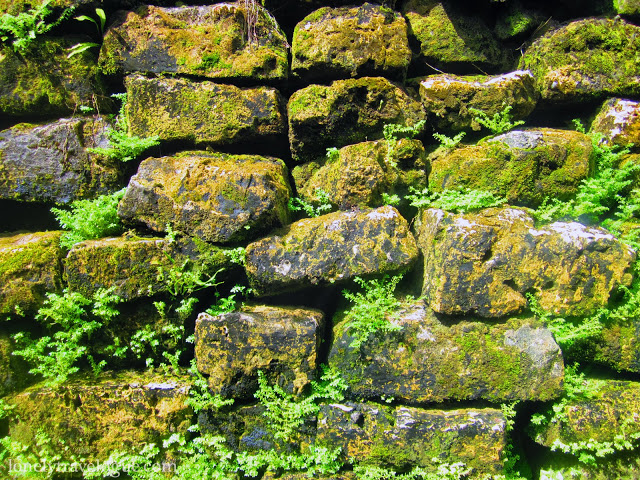 I witness a child dedication 😉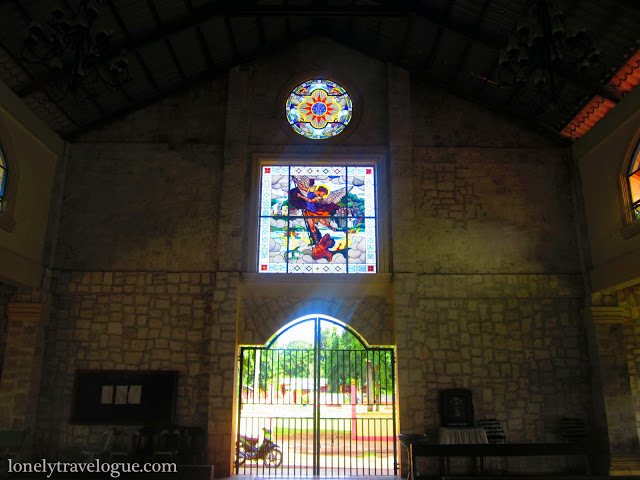 Quijano Beach Resort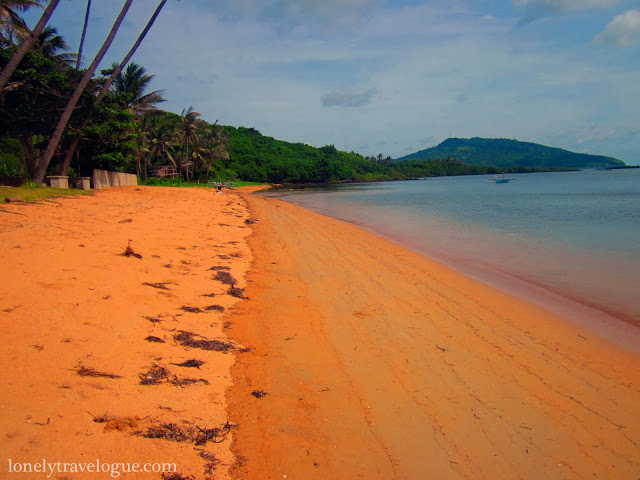 Quijano Beach Resort is one of the luxurious resort in Cuyo Island. During wind surfing season, rooms are fully booked and the sky is full of wings flying free.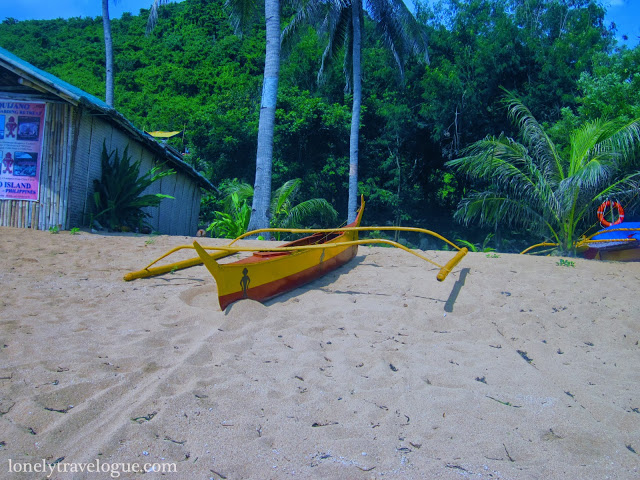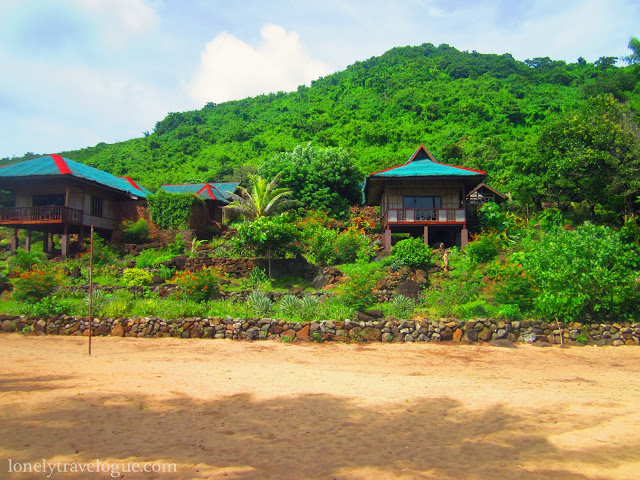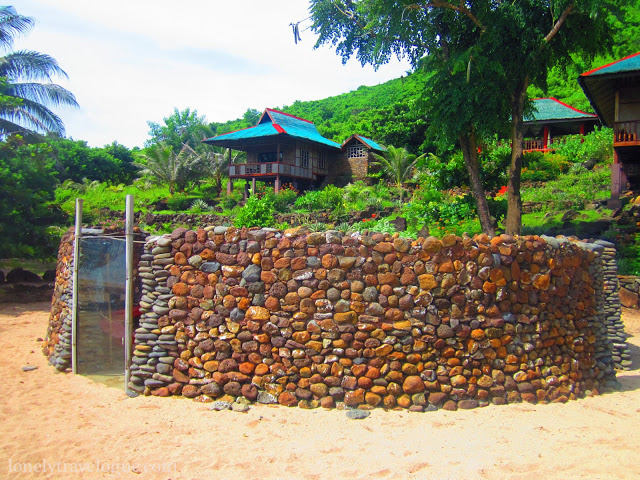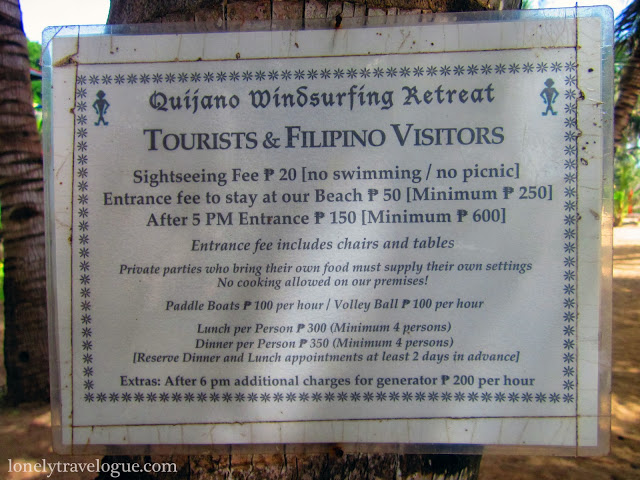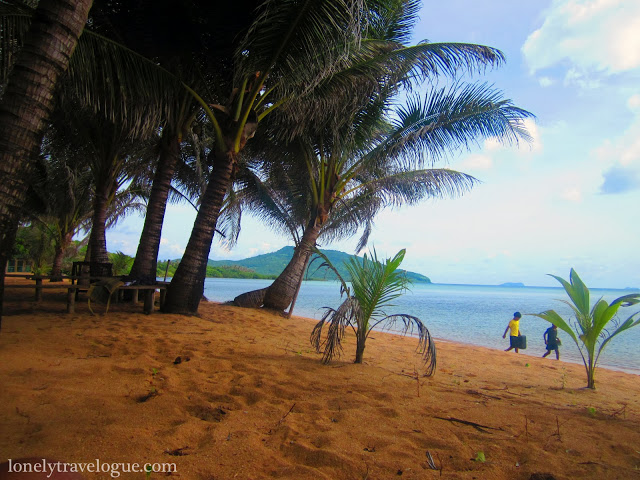 There was nobody in the beach. I felt that I own the whole area. After dipping in the calm sea I saw an area owned by the resort which has a hammock. I lay down there and do nothing but to keep myself from doing nothing. Its the perfect moment to be alone, I could only hear the rhythm of my breathing the sound of the waves.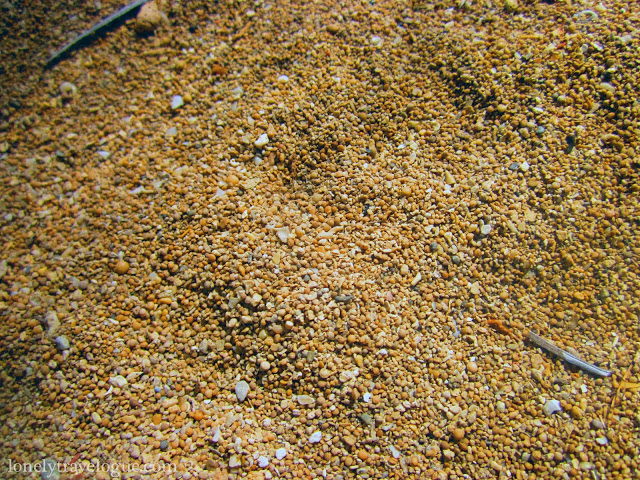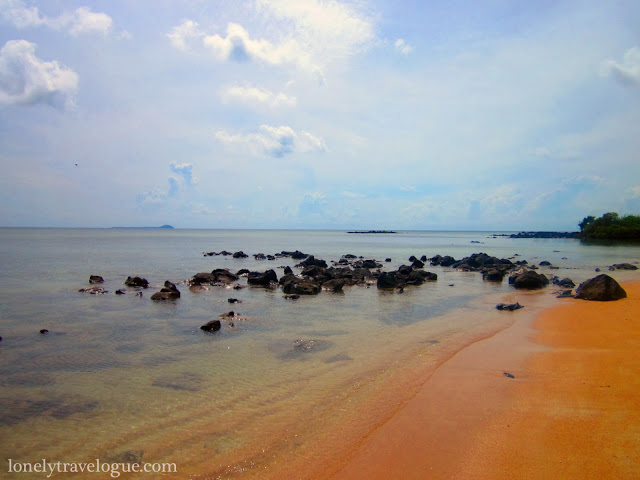 My feet was itchy to walk the shore. I walked on the orange colored sand where my feet sink in the not so fine sand. Its like a foot massage by the beach. I never though that it would be so calm. That's what I like about traveling my soul rests on the beauty and calmness of nature. Its the real magic when you see unexpected things on the place so unknown then gives you an awe. You will never know if it will happen again – thats the point when you have to realize that you have to savor every single moment on the place far enough to visit again.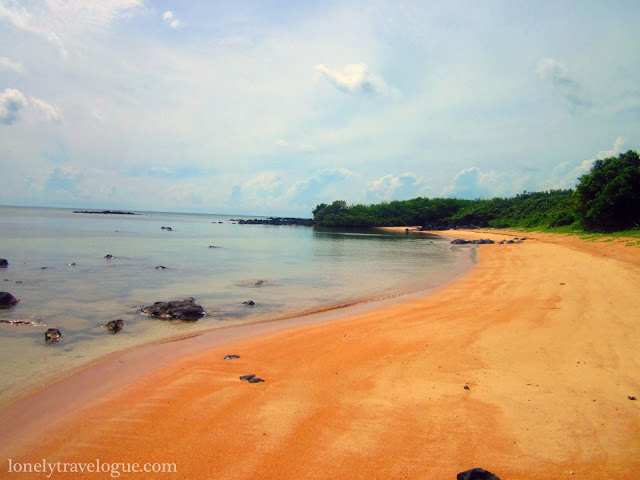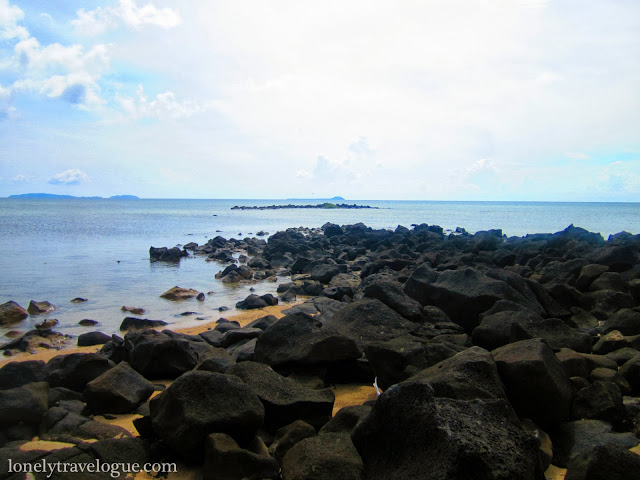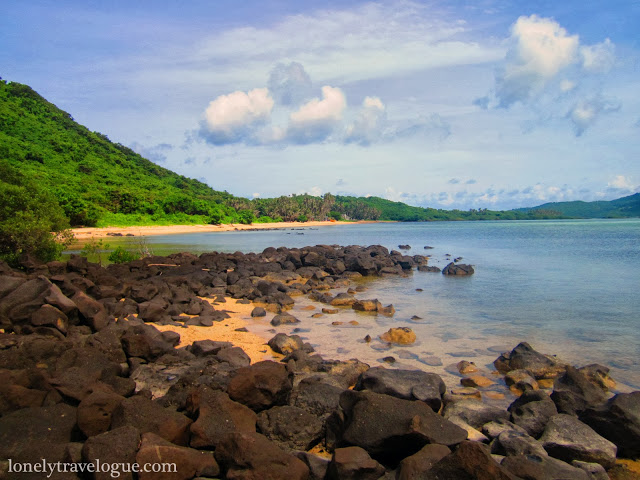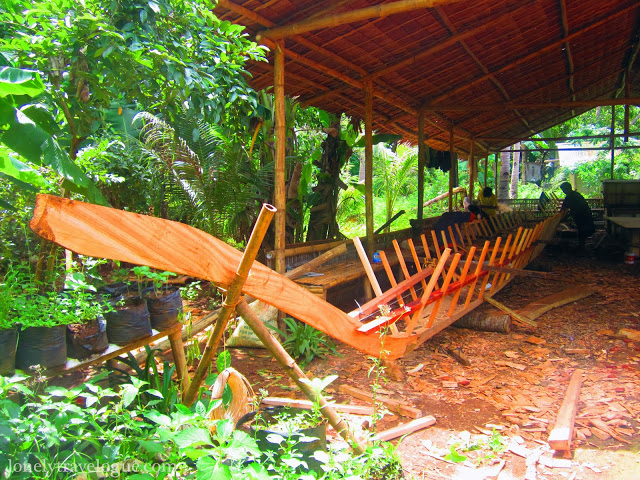 Cuyo Island's main economic driver is the fishing industry. Not to be surprised most people knows how to do fishing. I met the former vice mayor of Magsaysay who now runs a boat making workshop. I didn't took a pictures of him because its kinda improper to do so especially when the former vice mayor has no tee shirt. Haha… Anyway we happen to saw him because we were looking for another shooting location of Ploning. I came to know that the vice mayor's auntie owns the house.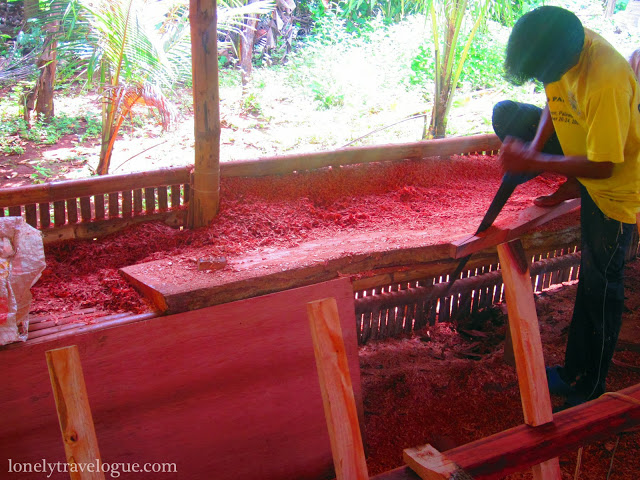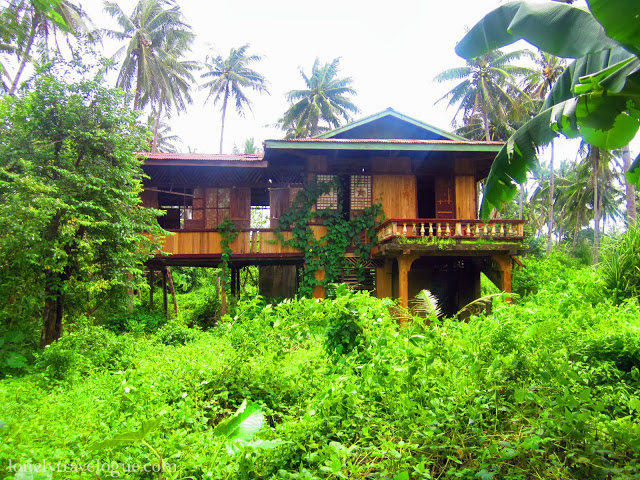 I love old houses thus my eagerness to see this house above. Sad to say the house is abandoned and the house cannot be used anymore. Plants and tall grasses would keep you from going near the house. I wanted to enter the house but the integrity of the flooring is questionable.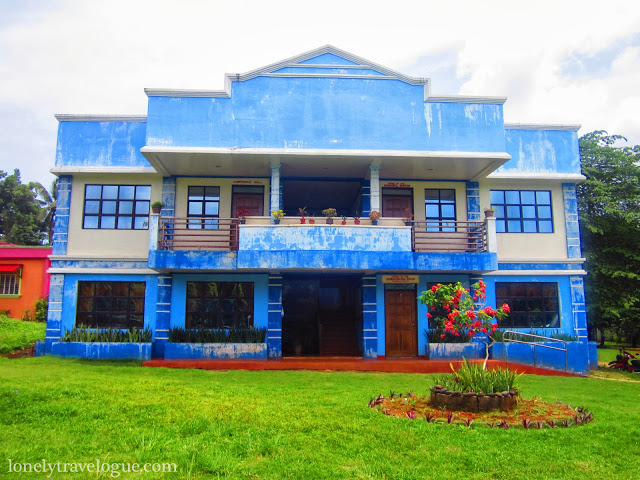 Magsaysay Municipal Hall
Household Cashew Processing
I was looking for the Lato or seaweeds plantation as I have seen on the map provided by the tourism office. When my guide asked about it we saw a lot of cashew being dried on the road. I took some pictures of it then my guide gestured me to come to him. I was surprise and thrilled to see a woman peeling the dried cashew.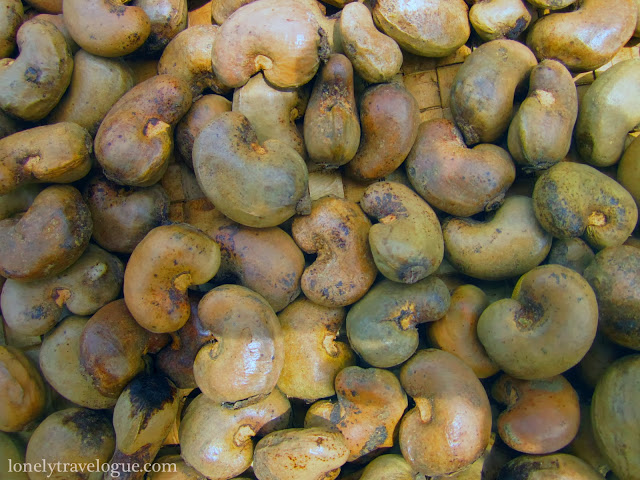 Cashew Nuts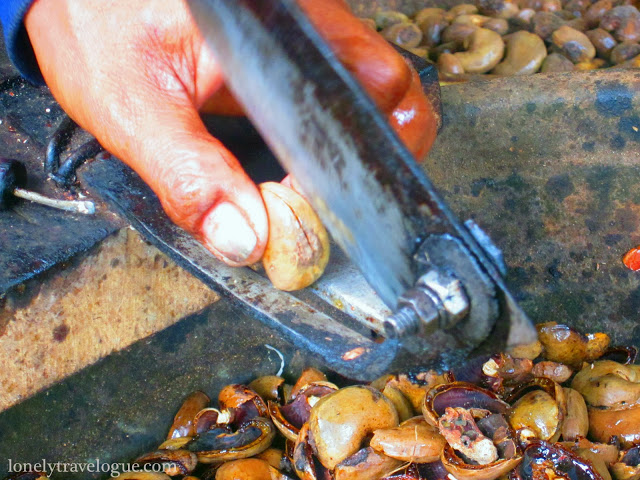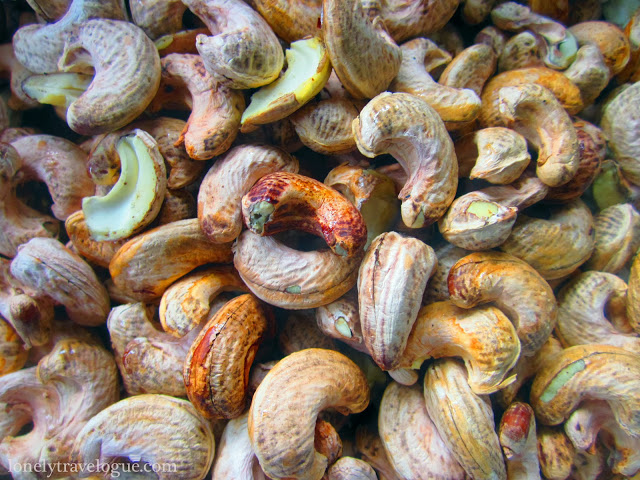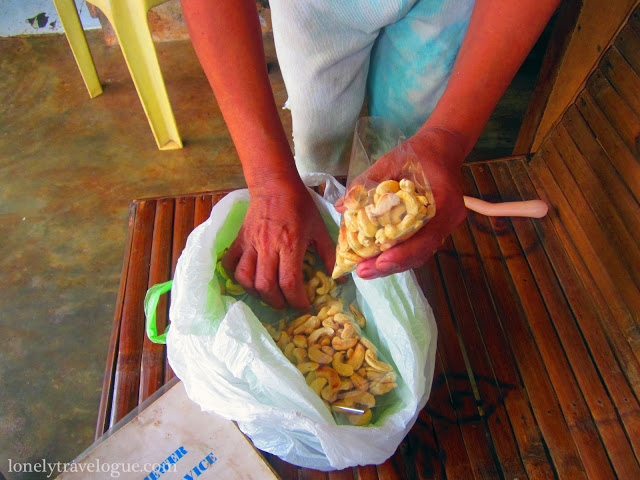 I asked the the woman peeling if I could try what she was doing. She was hesitant because she was afraid I could cut my fingers instead of the cashew haha… But as you an see I insisted to do it.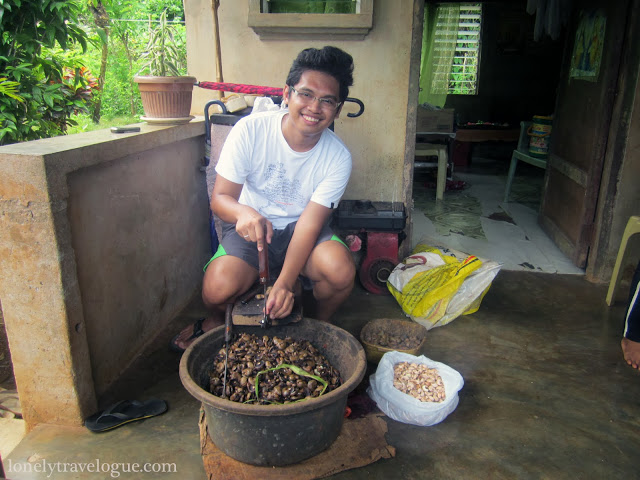 One Last Time Cuyo Sunset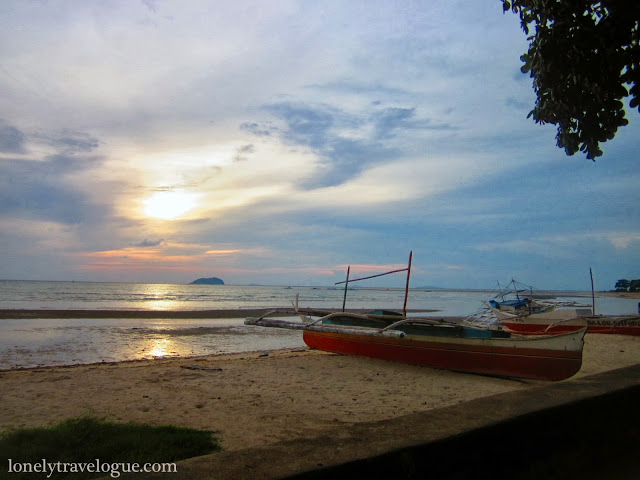 I end up my Cuyo Adventure in the boulevard. I was hoping that the sky would spare me a nice sunset drama. I was seating on the bench just staring at the sea waiting for the sunset and watching the small fishing boat dock in front of me. It was a fine hour. Though the gods of heaven send many clouds, dark one to block the sun, the peace and tranquility of my soul was unrivaled.
This is part of my Northern Palawan Series
If this helps you or inspired you please share it in any Social Media platform or comment here if you wish to ask for more =)
This is the travel blog of Jherson Jaya – banker by profession, adventurer by passion. Everything written here were based on his experiences. The lust of seeing new places thrilled him to explore both the explored and unexplored world. Old and new architecture fanatic; lover of food, both exotic and indulgence; and founds peace in long bus and train rides – thats how he describe his way of traveling. Follow his adventure by liking his Facebook Page LonelyTravelogue and following him on Twitter and Instagram.