This stop of my Northern Palawan Series is dedicated to work. Yes… I had to stop in Puerto Princesa which I have visited a year ago to visit some clients. I stayed here for 3 days with my boss. Nevertheless, I did some DIY city tour on my last day in Palawan to revisit some of the famous landmarks in the City. Here are the tourist spots that you can visit when you have day or half in Puerto Princesa. I did all of these in just half day.
1. Immaculate Conception Cathedral
My first stop was the Immaculate Conception Cathedral. I have visited this church before but its always good to revisit places to bring back the memories of yesterday.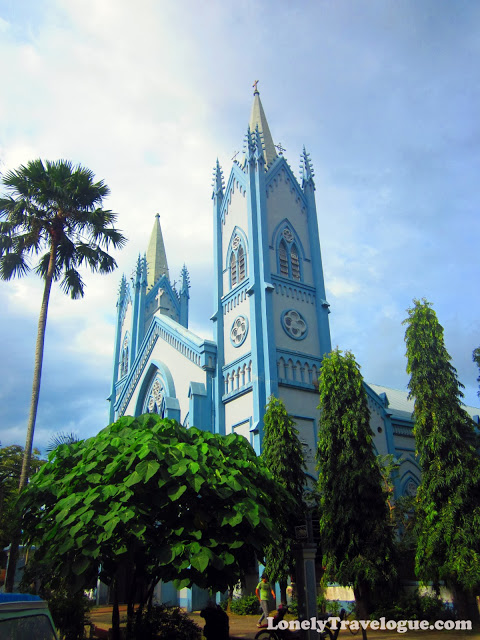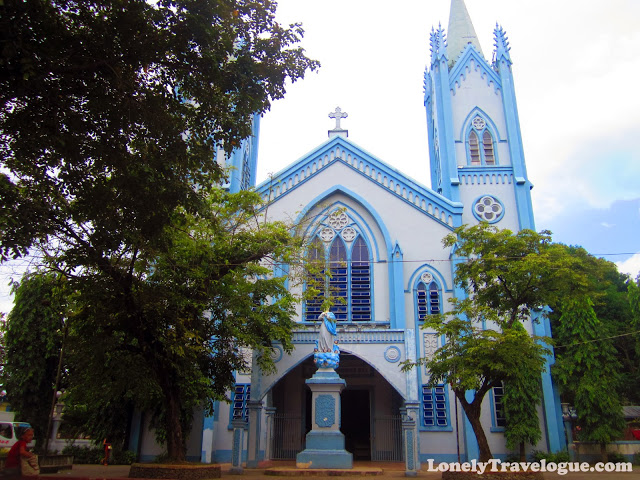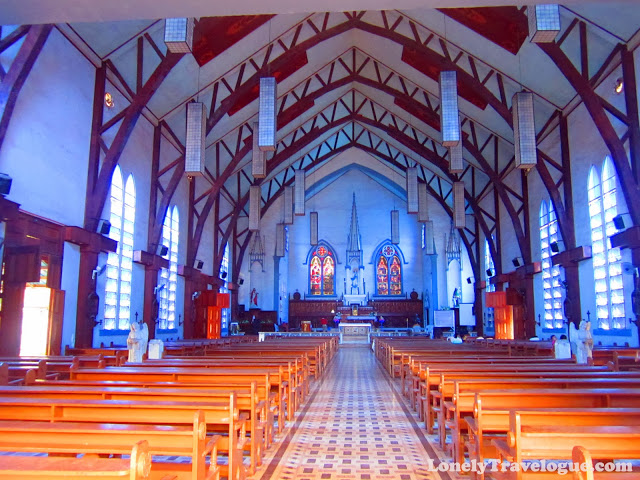 I love visiting churches not for religious reasons but for appreciating its beauty. Church in the Philippines also means appreciating history, beauty and architecture. The Immaculate Conception Cathedral which stands in its blue gown is an architectural wonder preserved by folks' love for God.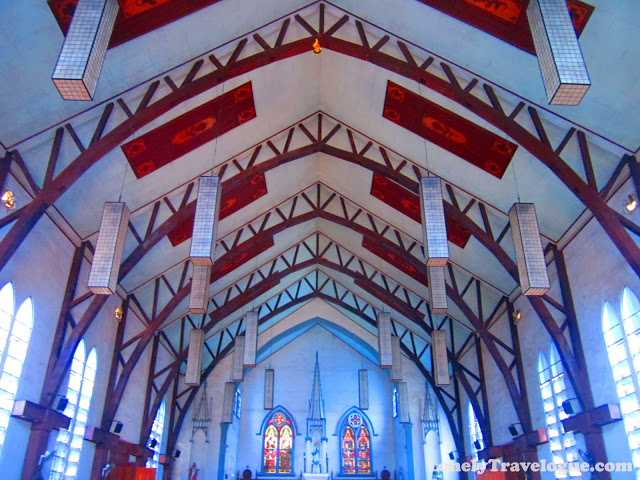 Though you might be visiting the place to appreciate the beauty, one has to pay respect to what the place is ought to be. I had to stop taking pictures in front cause I might distract a lady who was crying in the pew. I have to be reminded that I am in the church thus made me shut and sit on the pew and pray.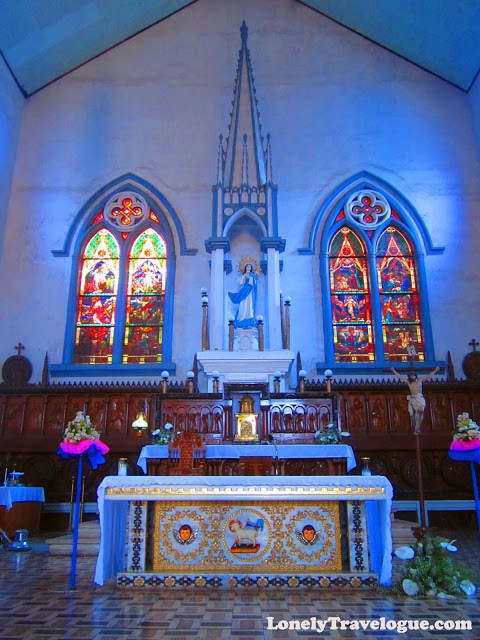 How to go there?
Take any jeep bound to Cathedral. The blue roof of the Church can be seen from afar, so you wont get lost. Fare is Php8.00. You can also hail a tricycle for Php10.00.
Fee: Free


2. Plaza Cuartel



Plaza Cuatel is located almost adjacent to the Immaculate Conception Cathedral. Actually when you step out of the church you will notice this structure because of its colonial fortified gate.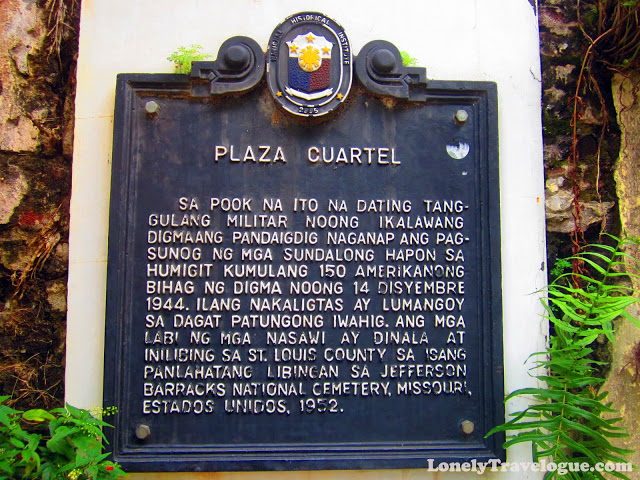 As the marker says, Plaza Cuartel is a historic place now turned into a park to commemorate those American Soldiers. The site was the place the 150 so soldiers were burned by the Japanese soldiers during world war II.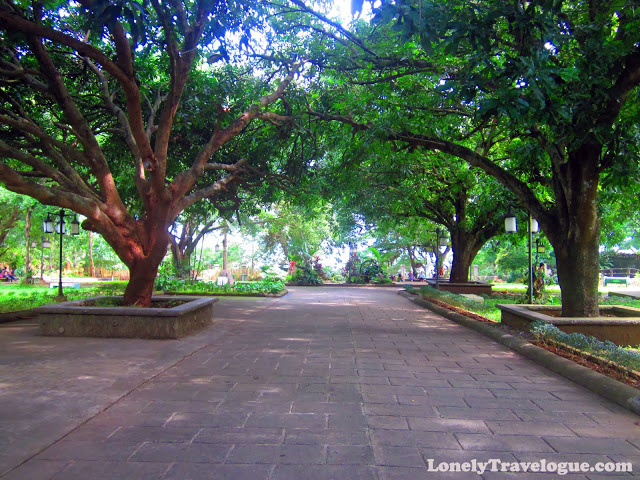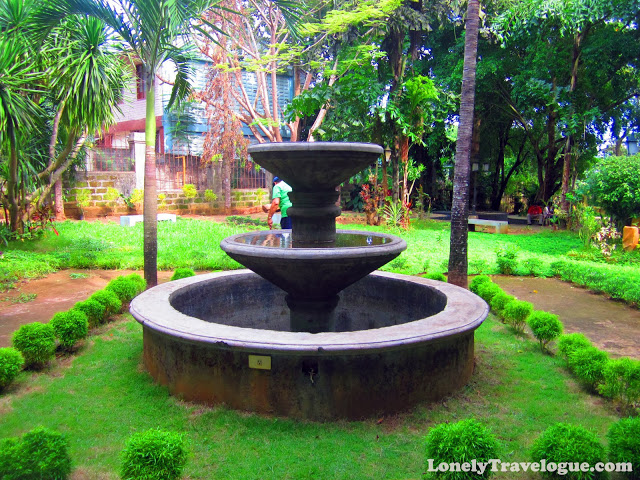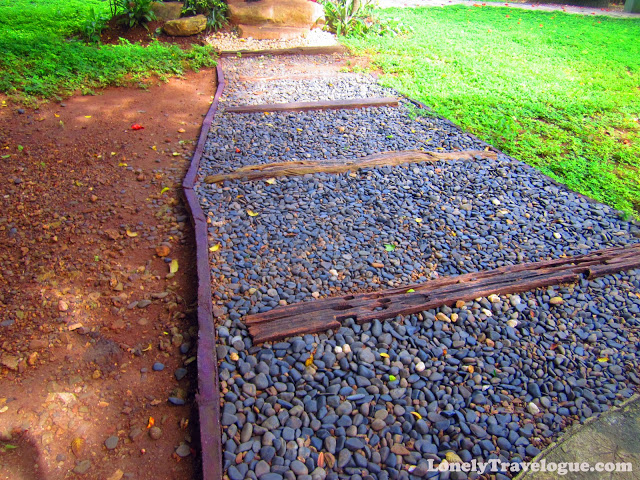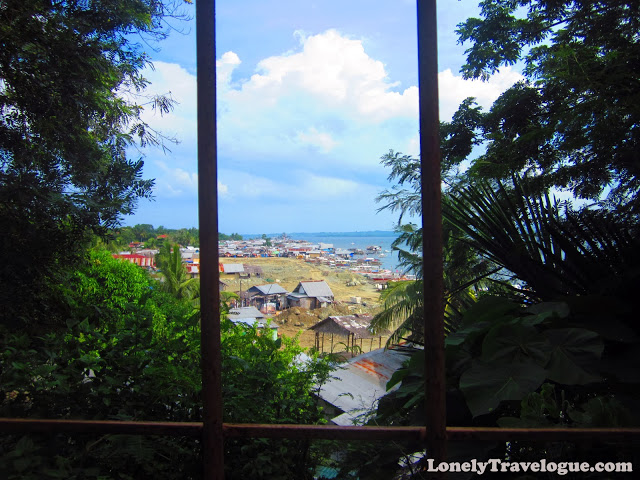 Those shanties will soon be demolish to give way for a public park for tourism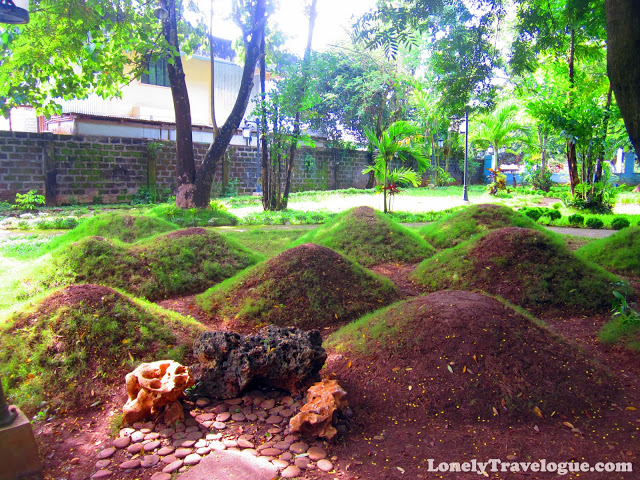 Replica of Bohol's Chocolate Hills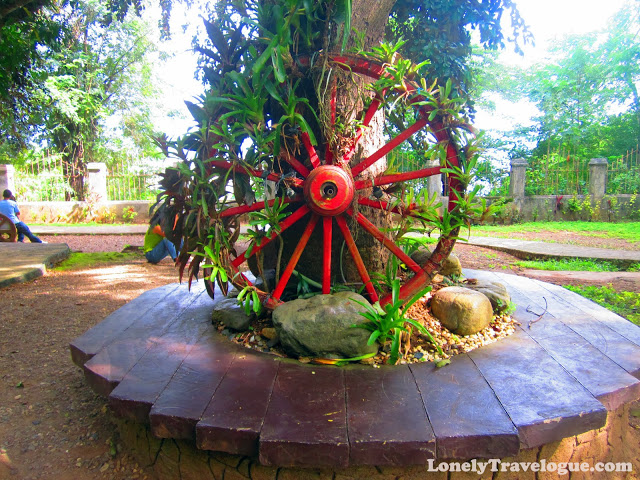 Today, Plaza Cuartel serves as a park for the Palawenos. I saw some lovers spending time together as well as families enjoying their time together. Some tour groups or I mean most tour groups includes Plaza Cuartel in their itinerary. There was one tour group who quickly pay a visit in this historic landmark.

You can see in the pavement the detailed concept of the administrator of this park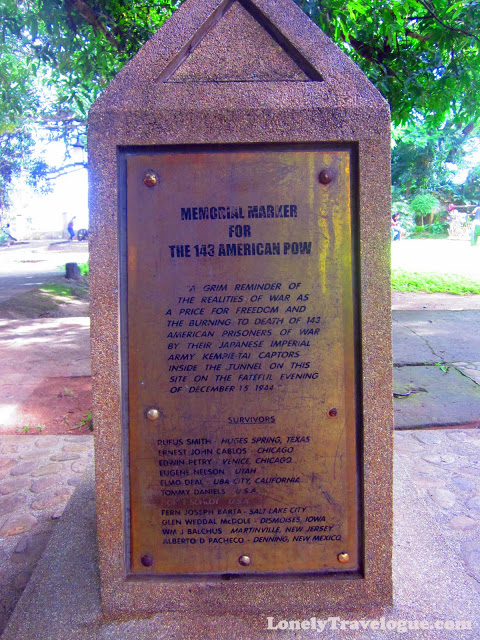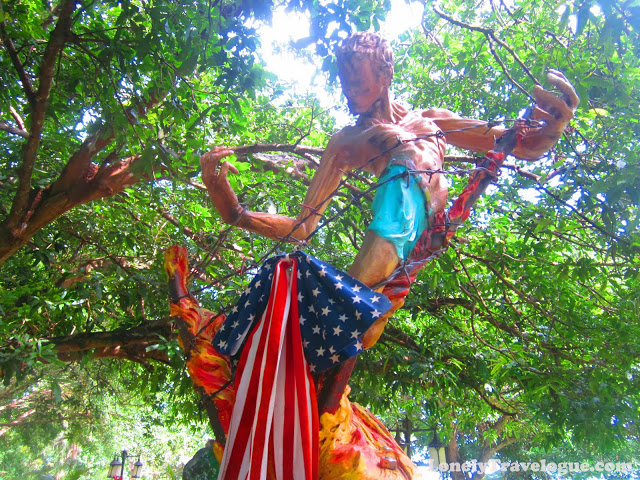 The picture above is I think the center piece of the park. It commemorates the lives of the American soldiers burned on this site.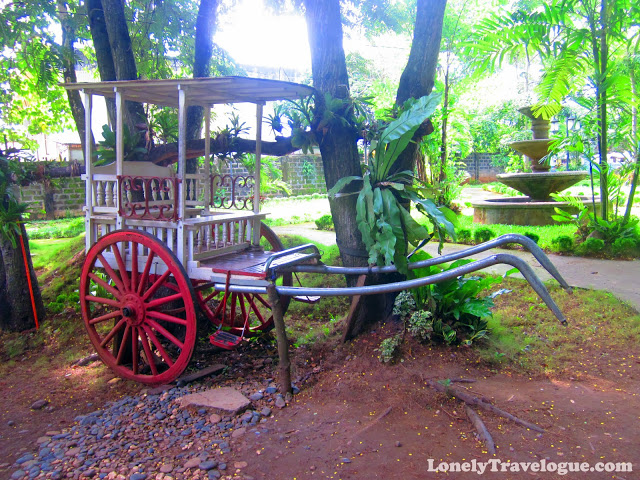 How to Go there?
As I have said Plaza Cuartel is almost adjacent to Immaculate Conception Cathedral. You can ask around if you're still not sure.
Fee: Free

3. Palawan Provincial Capitol



I was amaze when I saw the Palawan Provincial Capitol last year. Due to our tight schedule we weren't able to visit it or even take a picture of it that time. At first I thought its a dome or something. Its unique architectural style makes it an eye catcher or for more extreme definition an iconic building. Its one of a kind. Its one of the most beautiful capitol buildings I've ever seen.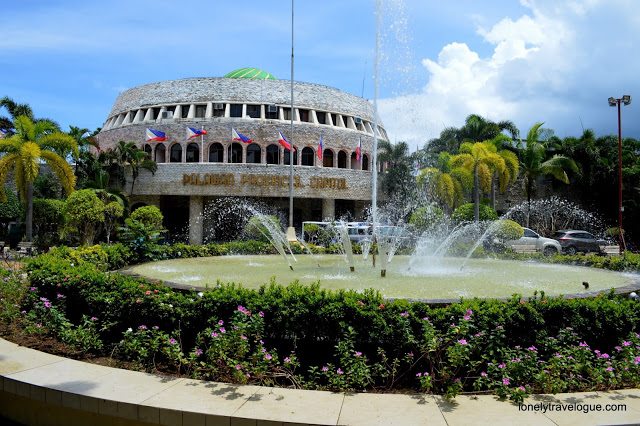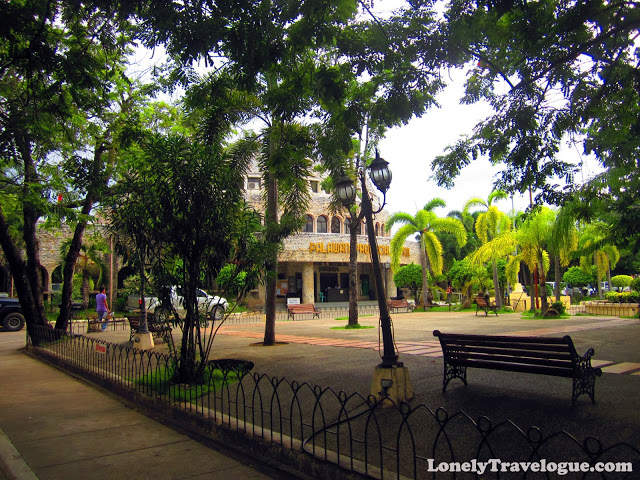 Park in front of the Capitol Building


From the outside, it is evident that Governor Mitra build this one of a kind building.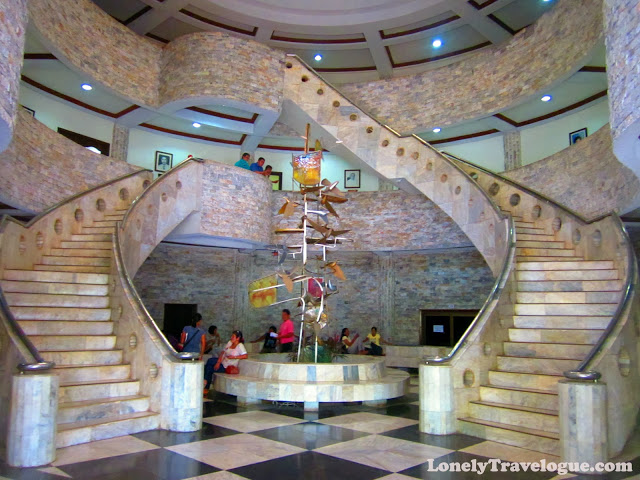 My awe continued when I entered the building. White marbles were use for interiors. The marble grand stairs is already a great work of art.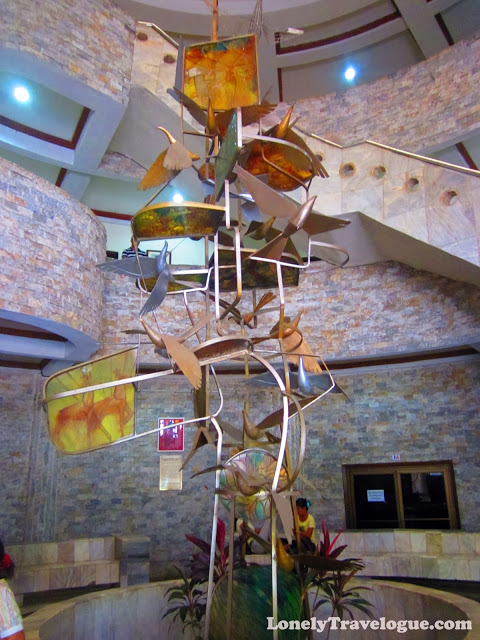 What about this center piece within the marble grand stairs? This steel works which I do not know the meaning, sorry hehe, stands tall and points to the ceiling. Oh the dome ceiling which allows natural light to enter compliments the lobby of the Provincial Capitol.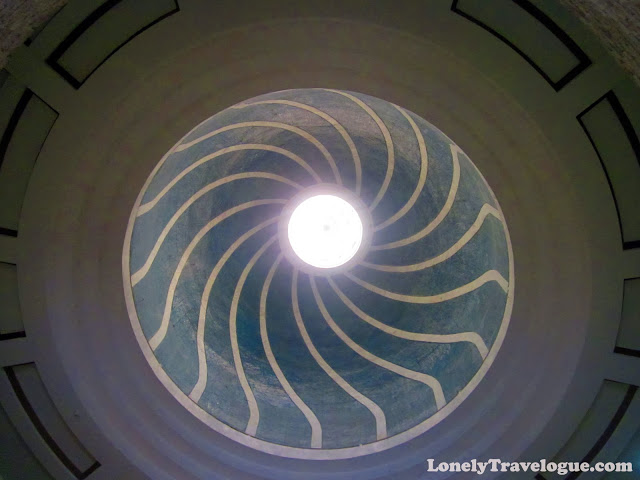 How to go there?
From Immaculate Conception Cathedral or Plaza Cuartel, take any jeep. Tell the driver to drop you in Capitolyo. You can also take a tricycle and instruct the driver to drop you there. Fare is Php8.00 for jeep and Php10.00 for tricycle.

4. Palawan Heritage Center



Wherever I go in a certain place, I always check if there is a museum. So Puerto Princesa is no exception. As a highly urbanize city, Puerto Princesa must have a good museum to showcase the province history and culture.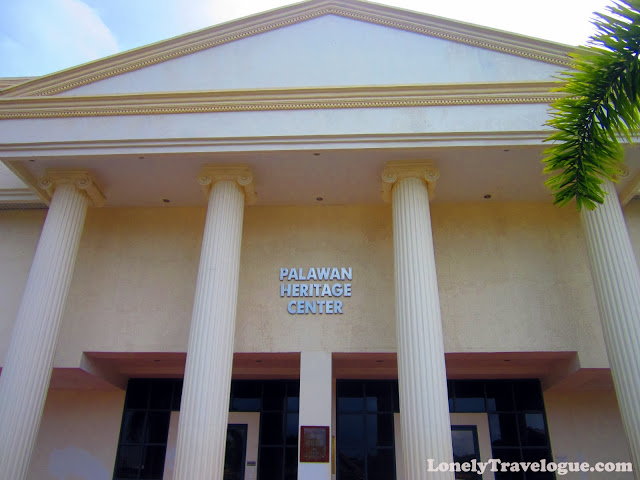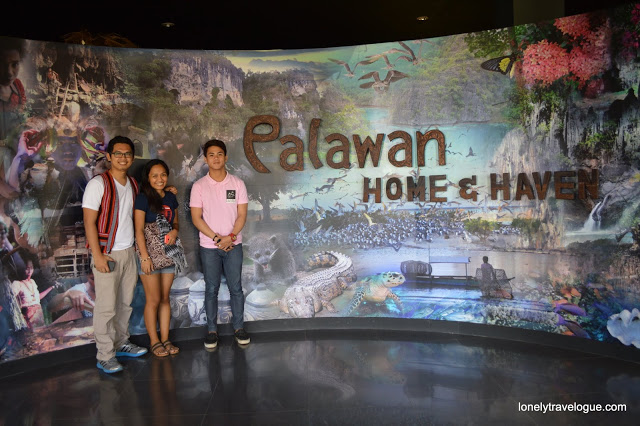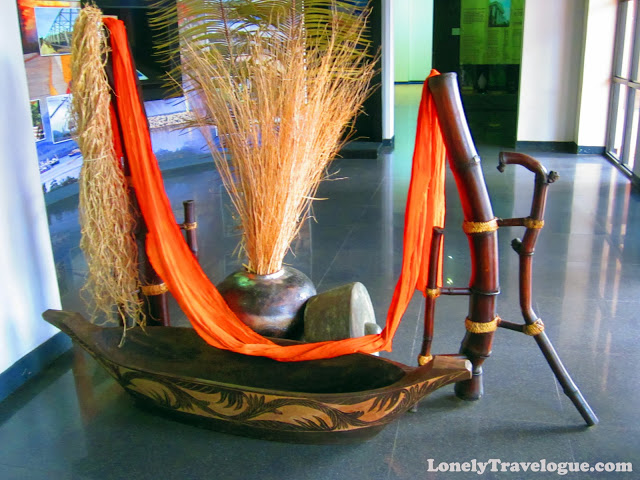 I beat the buzzer when I knock the office at 4:20PM. The museum accepts visitors until 4:30PM and they will close at 5:00PM. I enjoyed every piece in the museum so I went out at 5:20PM hehe… (Tigas ng ulo hehe)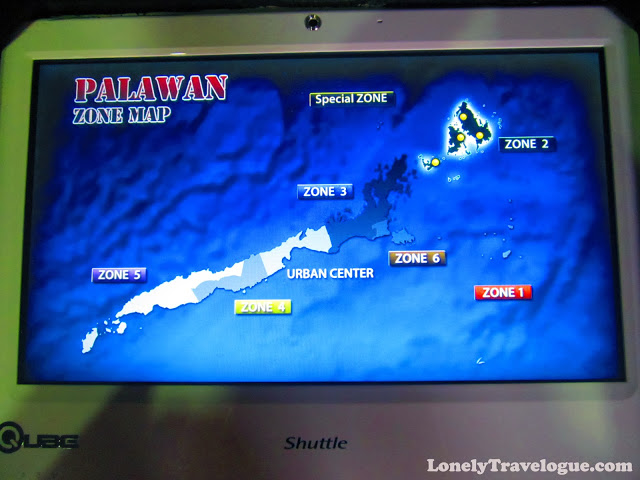 Palawan Heritage Center uses technology to introduce its land division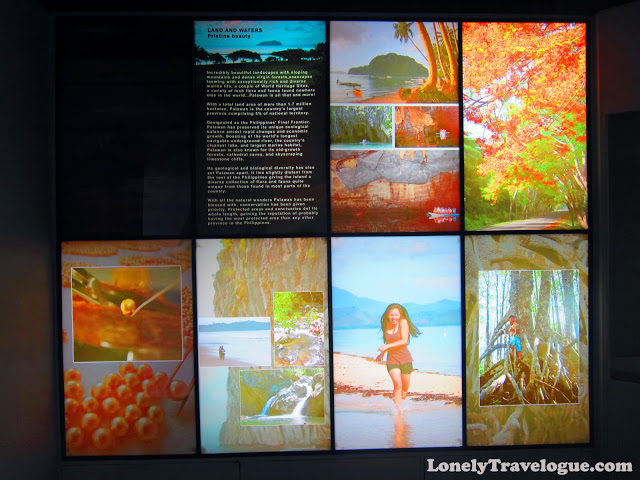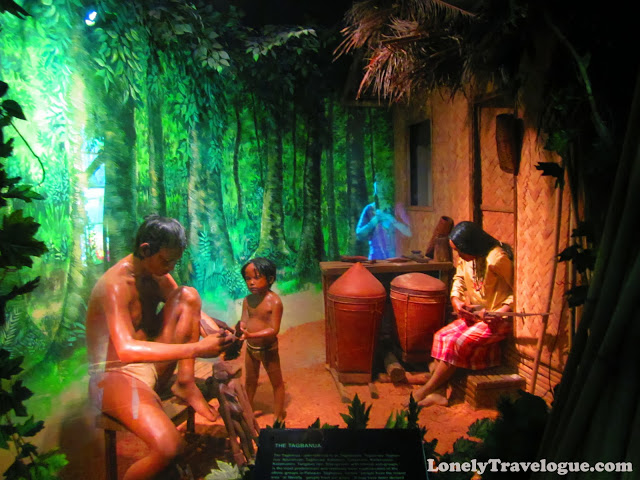 The hologram is an interesting part of the museum. You can choose either Filipino or English for the medium. The hologram talks about the life of the tribes that first inhabited the islands of Palawan.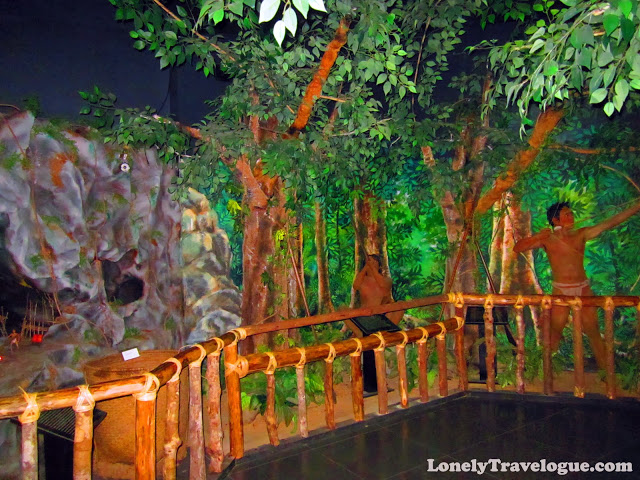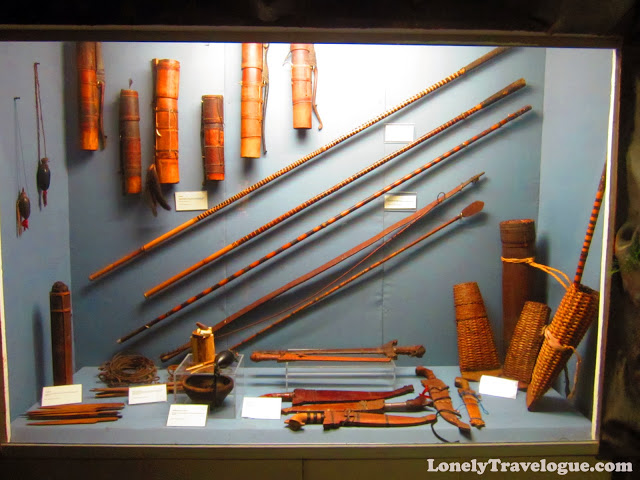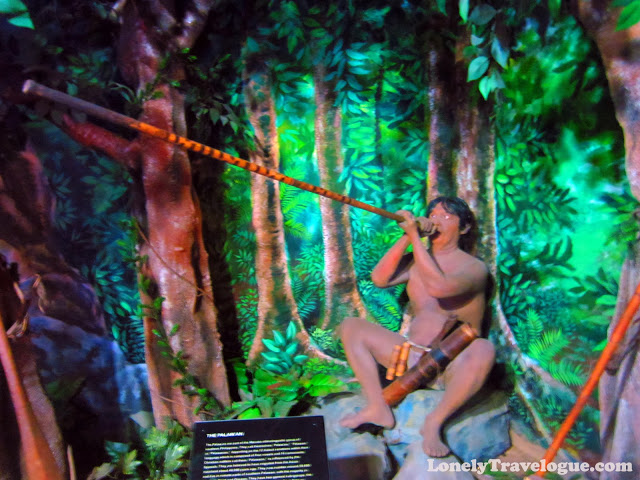 For hunting or for self defense?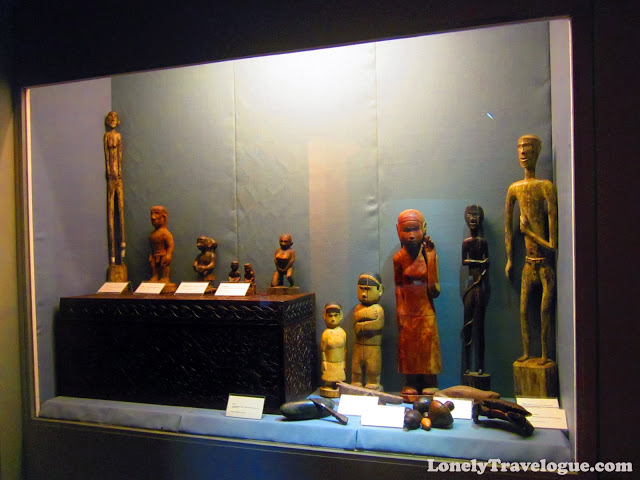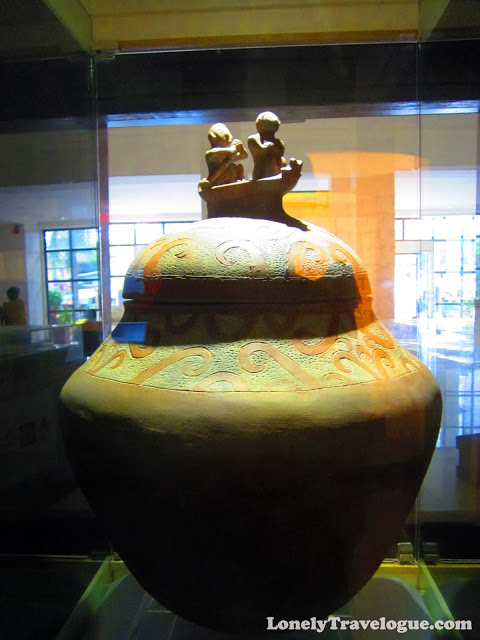 Replica of Manungul Jar, one of the treasures of Palawan and the Philippines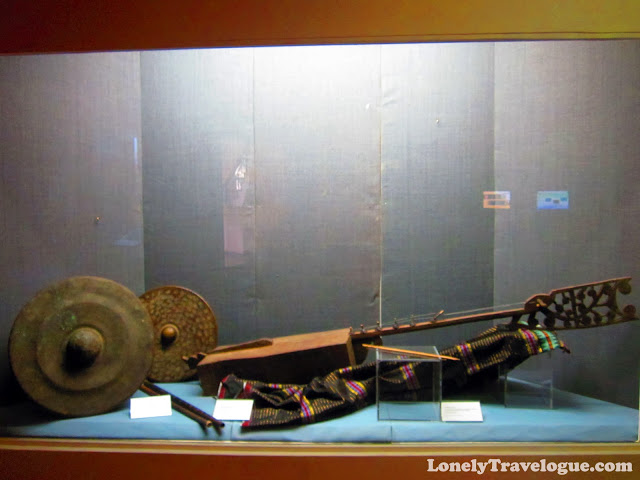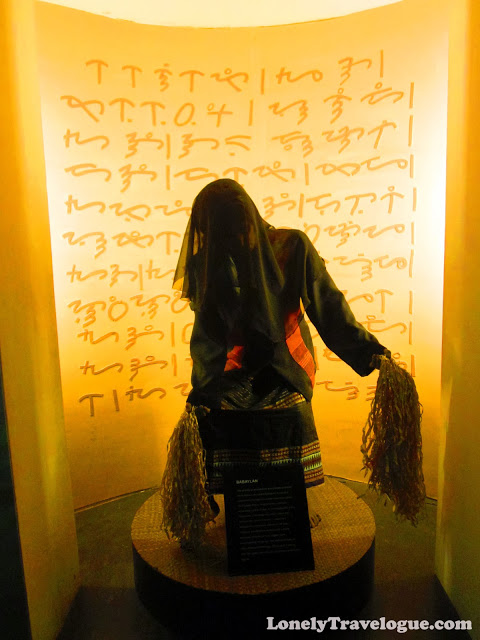 I was scared when I saw this priestess hehe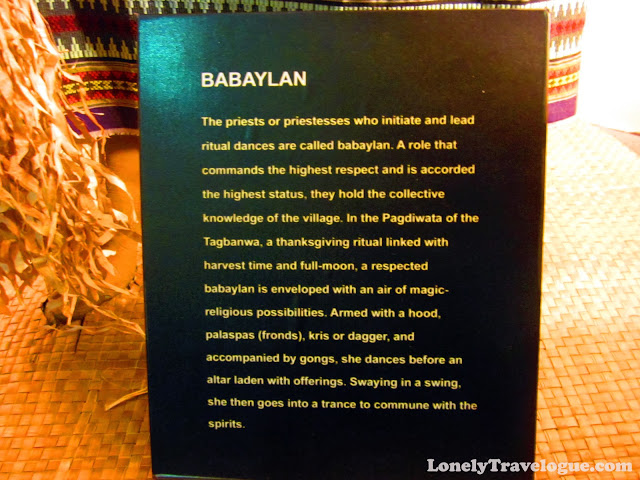 One of my favorite part is the gallery where in they showcase the different strategic places in Palawan. I like seeing these kind of pictures. Seeing the past will somewhat let you understood the folks of today thus for Palawan.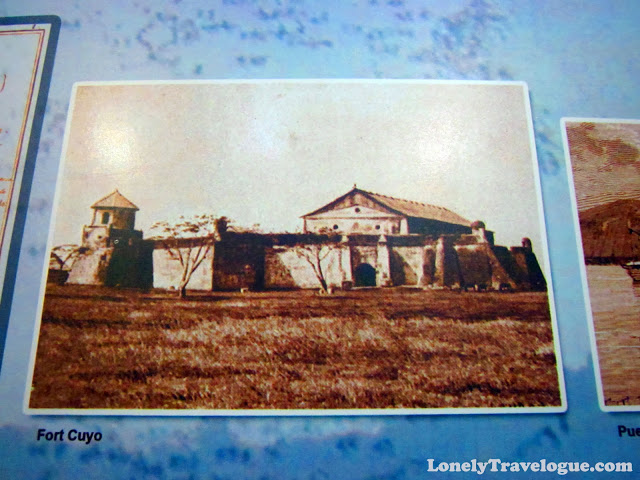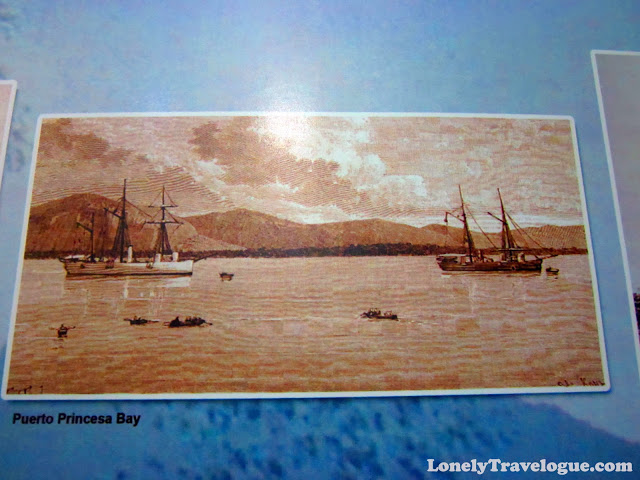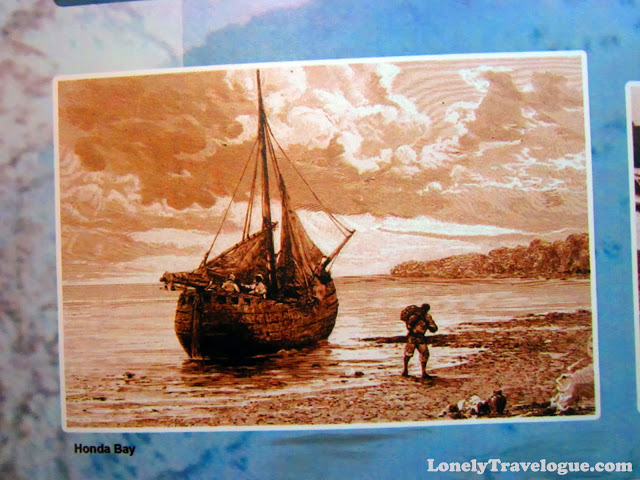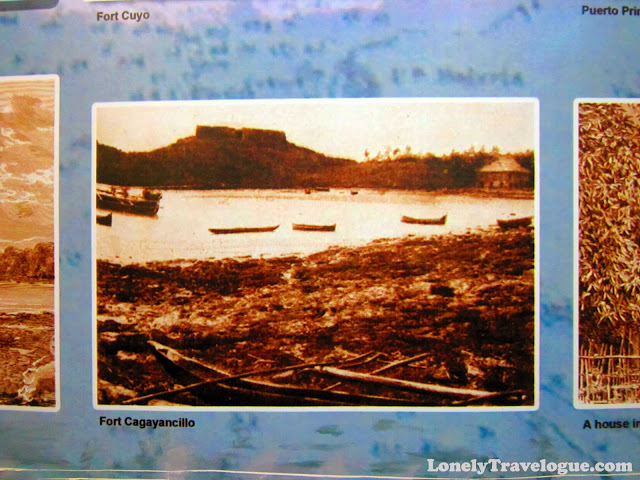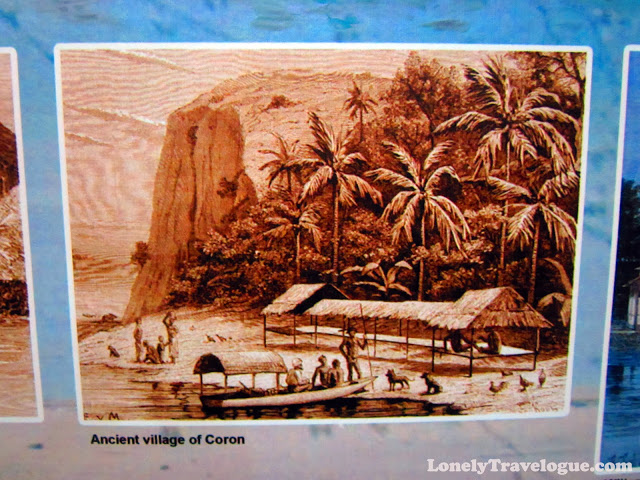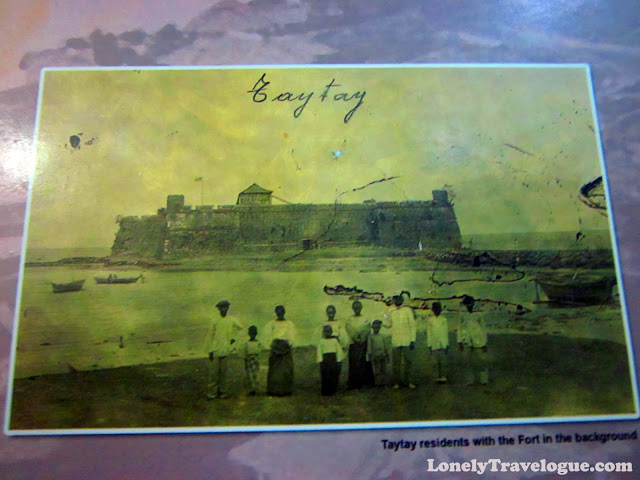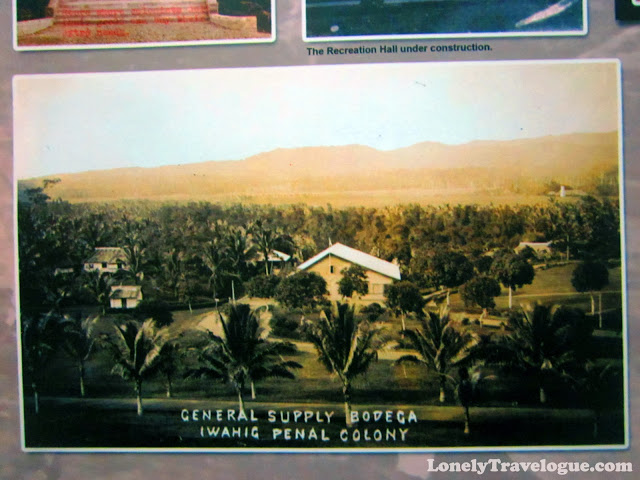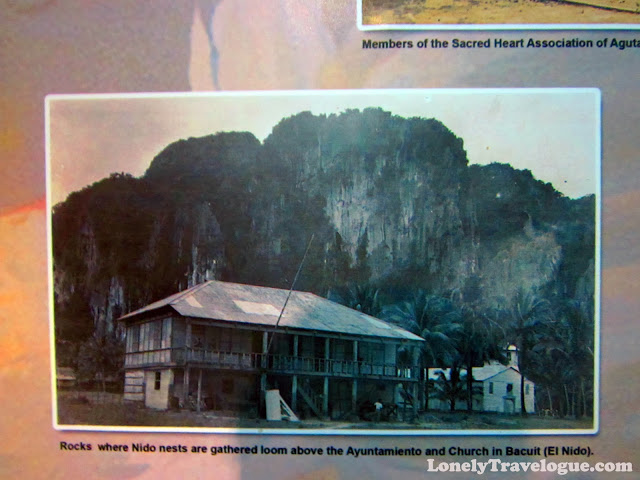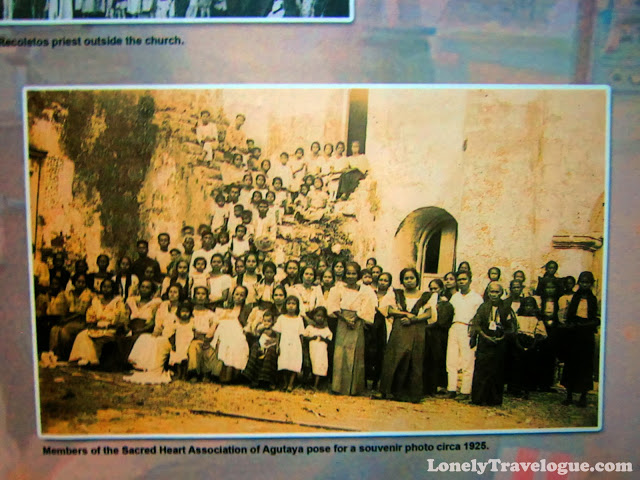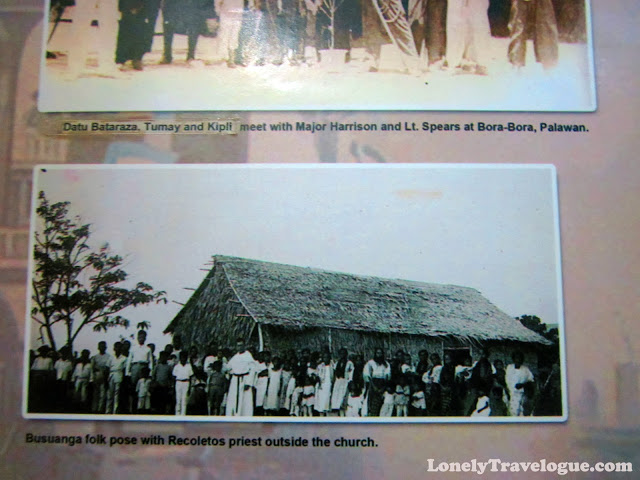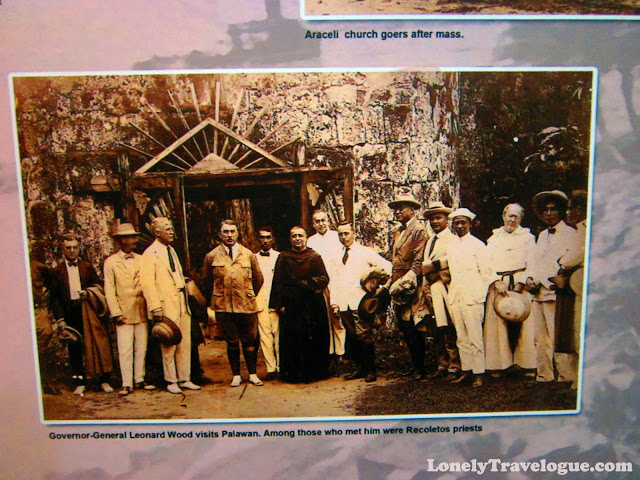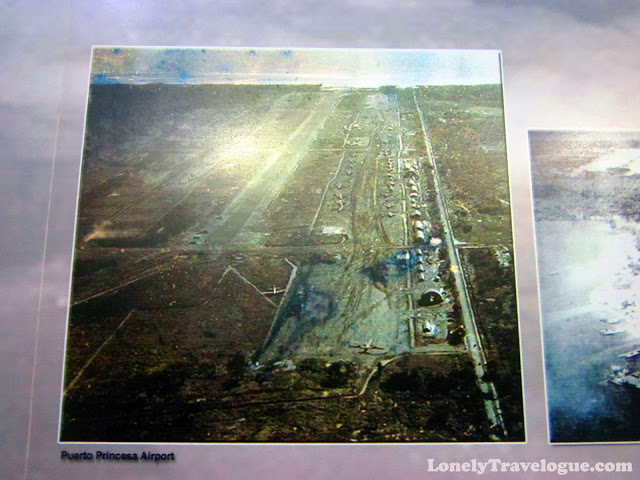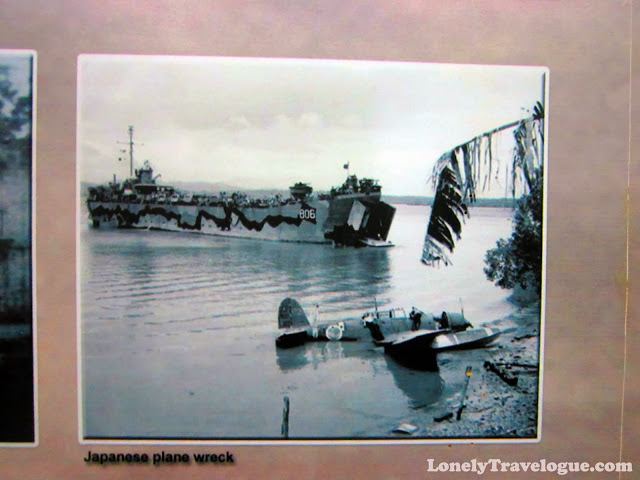 Museum Schedule:


Mondays – Fridays 1:30PM – 4:30PM
Saturdays are by appointment. You can call 63 48 433-7524.


Museum Fee:


Foreigners – Php150.00 (US$3.50)
Non-Residents of Palawan – Php100.00
Resident of Palawan – Php80.00
Senior Citizen – Php60.00
Students with ID – Php20.00


Note: As of our last visit we were charged Php50.00 per head


How to go there?
Palawan Heritage Center is at the back of Palawan Provincial Capitol. You can enter the capitol building and exit to the back door and cross the street.

5. Bakers Hill



This bakeshop in the hill is a favorite stop in any Puerto Princesa City Tour. I just want to have a quick stop in Bakers hill to breath some fresh air and also to buy a hopia hehe…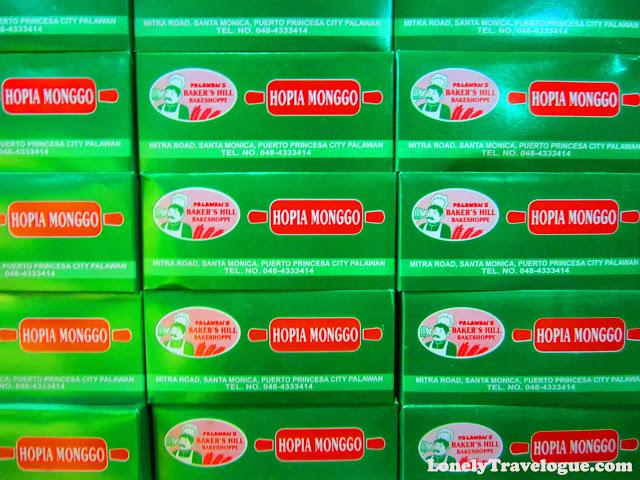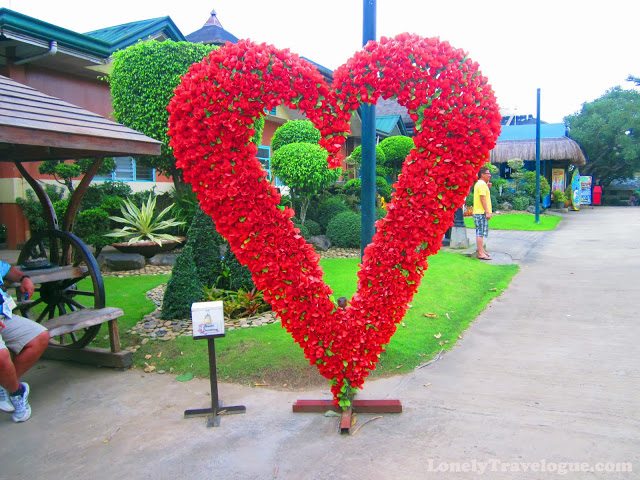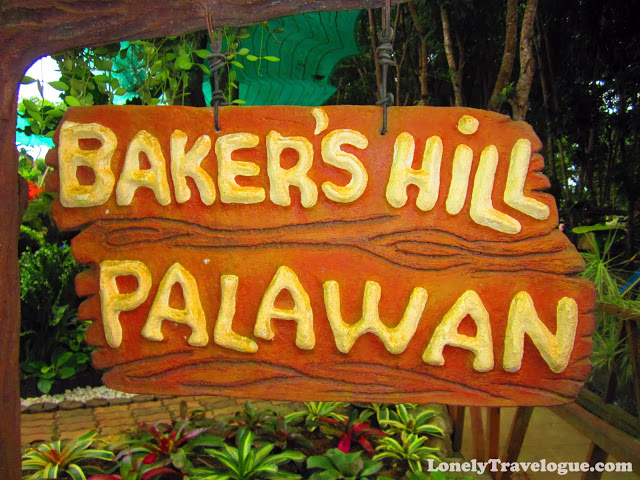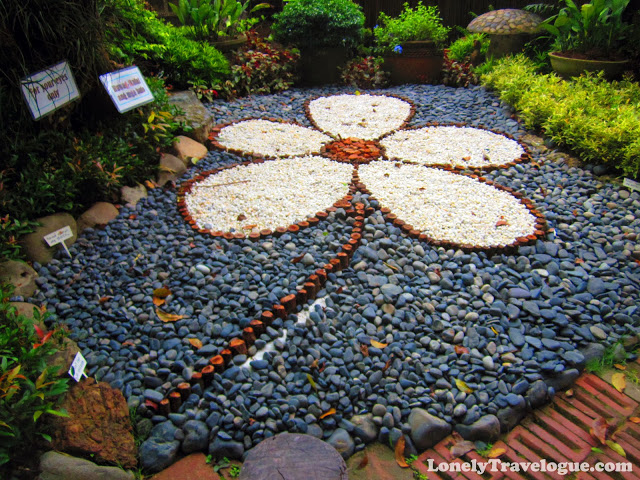 Bakers Hill improved a lot since my first visit. They added attractions that are pleasing for adults and children.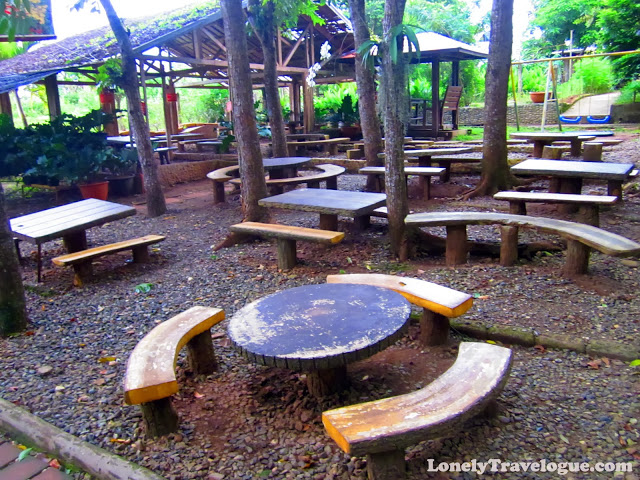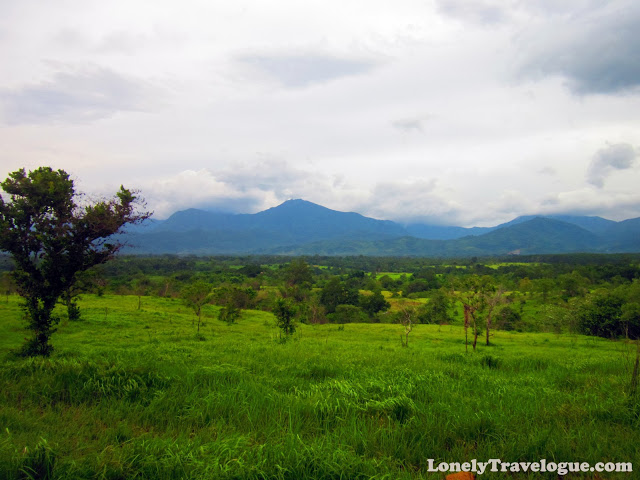 To go here is free. This private property turned into a public park is one of the famous attraction in Puerto Princesa City. It has a sense of good vibes for people visiting the place. So I recommend visiting Bakers Hill when you are in Palawan.


How to go there?

Usual tradition would be you will charter a tricycle to get to Bakers Hill. But I thought otherwise, there must be a commute going there. A charter tricycle would cost you a hundred to three hundred.


So I asked some folks in the city how to get there. I took a multicab (or jeep) bound to Sta. Monica. Then told the driver to drop me in the street bound to the bakers hill. Travel time is from 40-50 minutes. Fare is Php15.00. From there take a tricycle bound to Bakers hill. Fare is Php20.00

Where to Eat After Your DIY Day Tour





Be sure to reserve your table in Ka Lui Restaurant. Over the years this restaurant has earn the reputation as the must-dine-restaurant in Puerto Princesa City. Complementing its Filipino Food Menu one has to take off his shoe or slippers in order to enter this restaurant. The restaurant itself is an experience, one will feel a relax atmosphere by its wood interiors.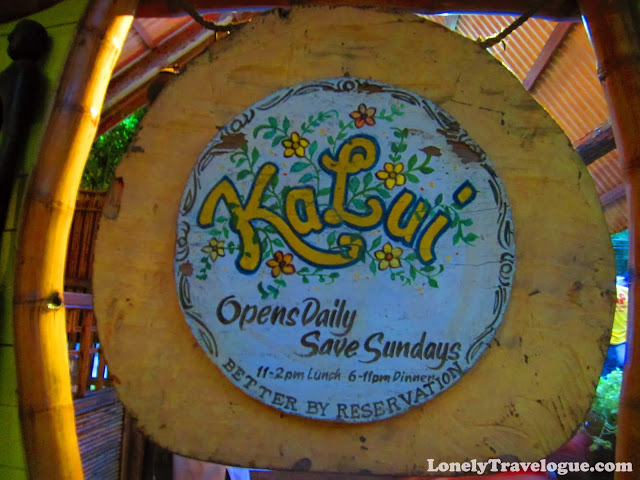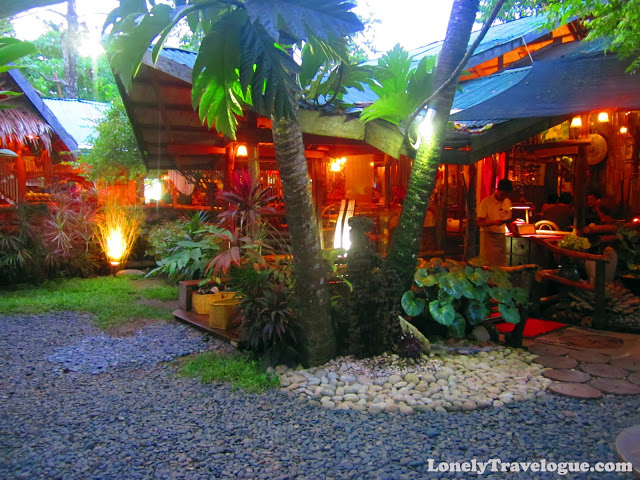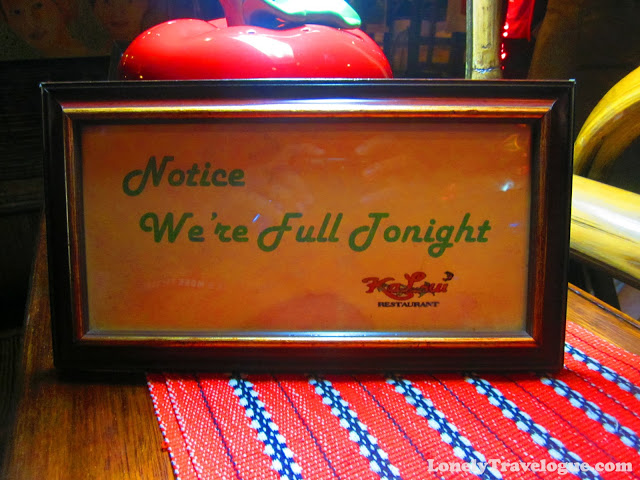 Ka Lui menu is affordable. Affordable not cheap. Since its only the two of us and we had a hard time choosing what to order, we choose the Ka Lui Menu of the day for Php395.00. This menu varies from day to day.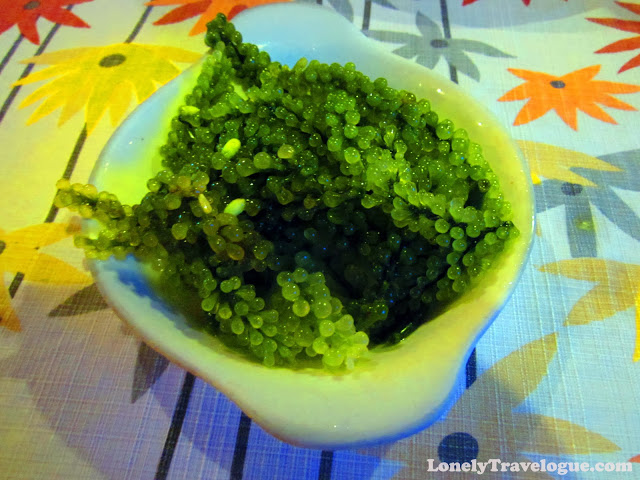 Fresh Sea Weeds or Lato in local language for appetizer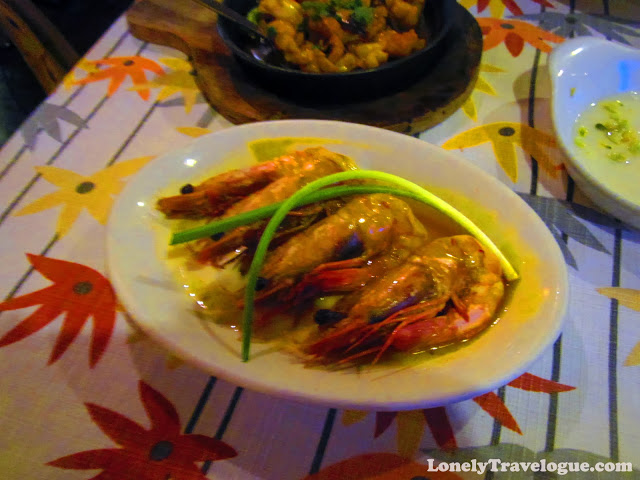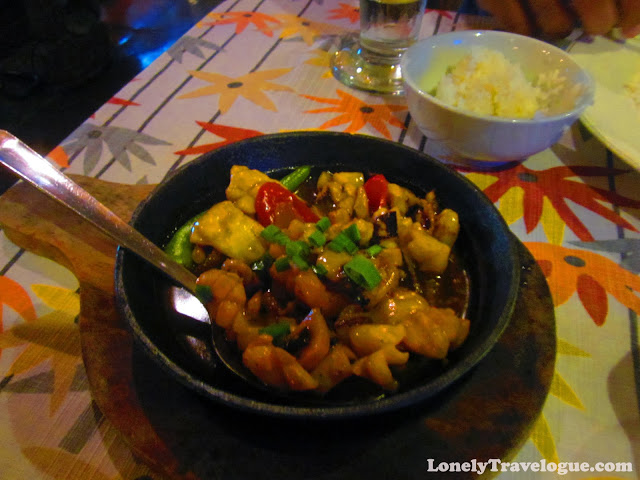 Other food included are grilled fresh tuna, rice, another viand which I forgot and some complimentary fruits. It was a sumptuous dinner after all. Our bill was about Php600 because we order some more rice and shake. hihi… Im a self confess budget traveler but not on food. hihi…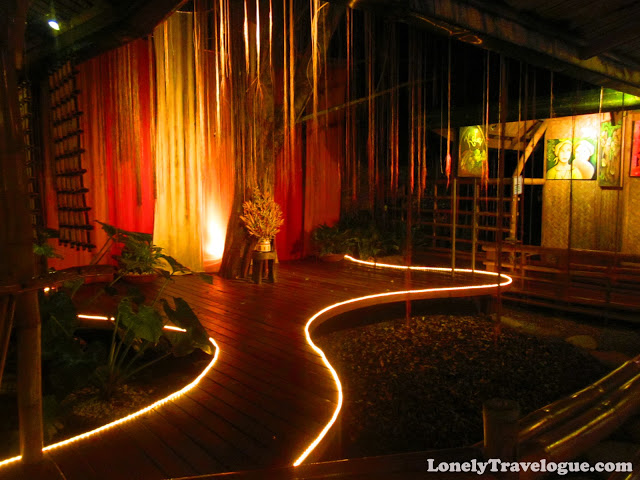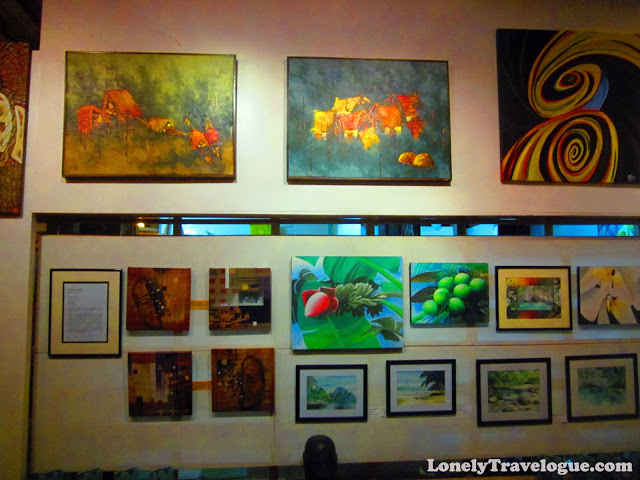 Art Gallery within the Restaurant Overall I love Ka Lui. Its one of my favorite restaurant. I will always comeback whenever I am in Puerto Princesa City. Try Ka Lui so will understand what I am saying 😉 For Reservation you can call (6348) 433-2580 or +63 928 753 9621. You can email them at online at kaluirestaurant dot com or you can ask your hotel to call them. How to go to there? Just hitch a tricycle and tell that you are going to Ka Lui. They know it for sure. Fare will depend on how far you are of course. But if you are along Rizal Ave expect to pay Php10.00 Bona's Chaolong I first heard of choalong when I was in El Nido. I don't know what it is until I tasted it in one of the Bulaluhan in El Nido.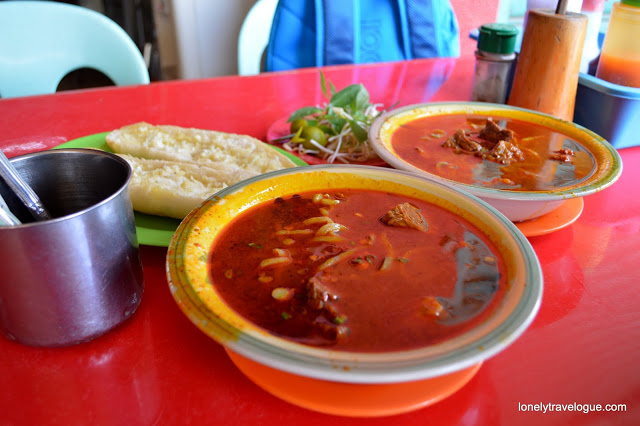 The Vietnamese refugees of the 70′ brought chaolong noodles in the Philippine shore. I think Palawan is the only province that serves this dish, tell me if you have tasted it in other places. I ordered the Beef Stew but I am not sure how much it is since Lai of pinaytravelista.com treated me a bowl… hehe. But I guess its between Php45-Php55. A food is not Vietnamese if it has no french bread on the side. So chaolong is best to eat with a loaf of french bread 😉
Note: As of 2015 Chaolong ranges from Php60.00 to Php100.00
How to go to there?
Just hitch a tricycle and tell that you are going to Bona's Chaolong. They know it for sure. Fare will depend on how far you are of course. But if you are along Rizal Ave expect to pay Php10.00
If this helps you or inspired you please share it in any Social Media platform or comment here if you wish to ask for more =)
This is the travel blog of Jherson Jaya – banker by profession, adventurer by passion. Everything written here were based on his experiences. The lust of seeing new places thrilled him to explore both the explored and unexplored world. Old and new architecture fanatic; lover of food, both exotic and indulgence; and founds peace in long bus and train rides – thats how he describe his way of traveling. Follow his adventure by liking his Facebook Page LonelyTravelogue and following him on Twitter and Instagram.