Human beings immortalized God and their belief through structures that will remind them of their devotions. We need a shrine where we can worship and say our prayer to God.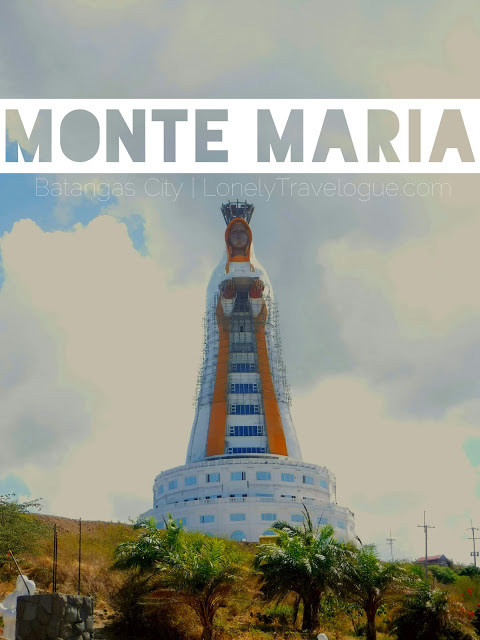 This is true to all religion especially with Christianity. In the Philippines as one of the strong hold of the Catholic faith for centuries, a lot of structures were built for worship. These sites became pilgrimage site and tourist destination.
One of the newest pilgrimage site is the Monte Maria, Mother of Asia in Batangas City. The 63 meters tall image of Mary standing on a 25 meters stadium is a towering testament of Filipino faith and devotion to Christianity.
Tech Tip : Two supreme remote working technologies to access your online private work space remotely from anywhere – Cloud hosted citrix vdi and Hosted SharePoint Services from CloudAppsPortal.com powered by Apps4Rent.

How to Go to Monte Maria Shrine
Take a bus bound to Batangas City Grand Terminal
From Grand Terminal, take a jeep bound to Lobo, Batangas that will pass by Monte Maria Shrine. Tell the driver to drop you there.
You will see the statue from the gate/entrance but you need to hire a tricycle or walk in to the hill where it is standing.
Tips before Going to Monte Maria Shrine
It is best to bring or hire your own car to Monte Maria Shrine
Best time to go is in the afternoon for sunset. The image will be against the light when you go there in the morning