We landed in Kolkata past midnight in a familiar temperature
with unfamiliar faces welcoming us with a smile. We're staying in Kolkata
for two nights just enough to cover some of the most important landmarks of the
City. Courtesy of GoVoyagin, we toured the city with a local guide focusing on
religious and historical places.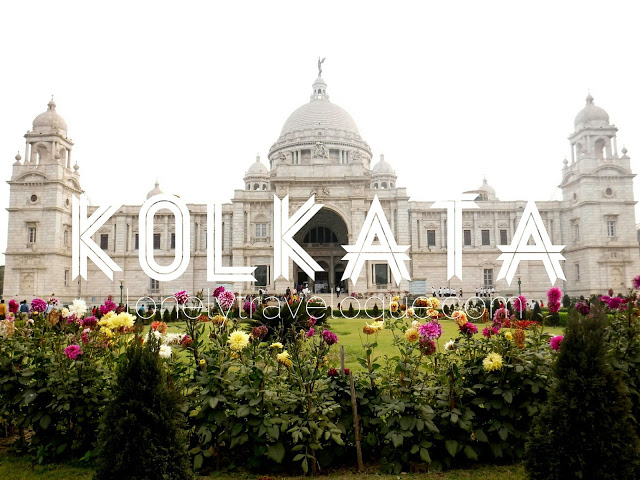 Touchdown Kolkata
I did not had any problems with immigration officers I
encounter in my travels not even in Kolkata. It was a smooth process but not
for my pal Claire. She did not had troubles with her documents as we meticulously
prepared all the necessary papers before we left Manila. She had problem with the bio-metrics because the machine could not scan her fingers. The officer was holding
her hand wiping her fingers with a wet cloth so it could be read by the
machine. I was having a slow heart attack standing in front of her. But I had
to show confidence and demeanor that everything was fine.
Finally, she was cleared with a doubt that the immigration
officer was taking advantage so he could hold her hand for the time being. We
were quick to dismiss that issue when we met an all smiled airport staff who
helped us to get out of the airport. We had a small chat with him about Indian
language and people. That was our first encounter. A contrast of an officer
taking advantage of woman and a friendly airport staff ready to help travelers like
us. The airport is a piece of art. We were amazed by its ceiling
that features ancient Indian script – the Sanskrit. It was the reason why we
stayed a little longer in the airport while searching for an ATM. We just felt the
need to capture it and post it on the social media so that folks back home
would know that we've arrived in India safe and sound. From the airport, it wouldn't be hard to go to the city
center because there's a lot of funky taxi at the arrival area. You will find
this taxi only in Kolkata. You must negotiate though for the price of this
attractive yellow taxi if you want to ride in it on your first night. For us we booked an UBER from the airport to our hotel.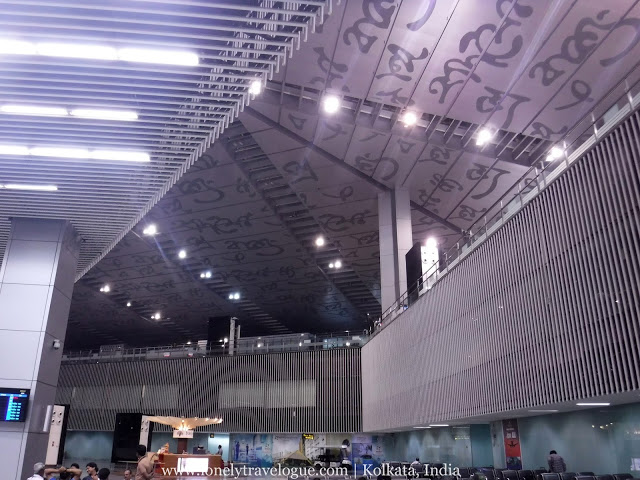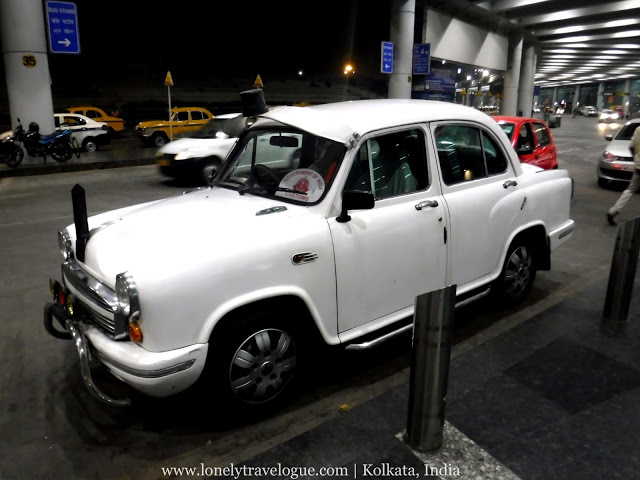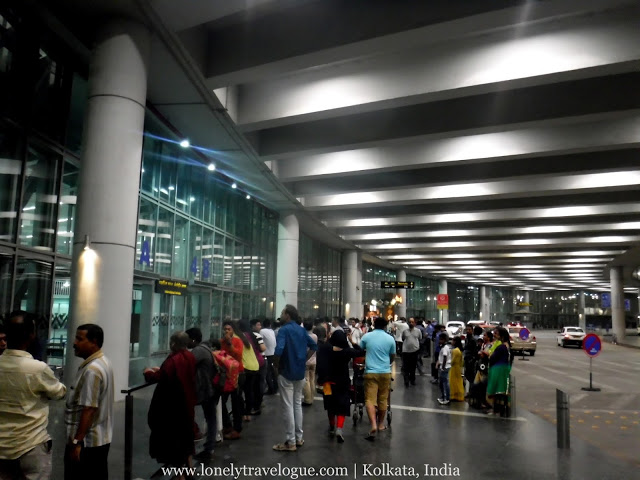 We're still in a process to get the heart beat of the city and its very common for us to get afraid of an unknown folks looking at us directly. The taxi with its Waze had a hard time locating our hotel. We passed-by
group of men in the middle of the night flocking like a gangster that's seems
planning a trouble for the enemy. It was damn dark and I was very afraid. The
taxi maneuvered and after a few minutes we found our hotel. We woke up realizing that we were staying in a busy district
of the city. It is a tourist hub I later learned. After our mediocre breakfast
courtesy of the hotel we met Preeti our local guide from GoVoyagin to tour us around the city
for whole day. Preeti's goal was to show us Kolkata that she knows. She brought us to the places where she usually worship – she practice Jainism. Preeti let us experience Kolkata the way locals would do. We tasted the most awful street food, let us ride on a deadly bus and the thing that I like most, she let us experience how to encounter their culture. Religious Tour Our first stop was the Missionaries of Charity where Mother Theresa spend her twilight years. Though my pal Claire was in doubt to visit the place because of the underlying issues about Mother Theresa's lifestyle while projecting the ambassador for the poor, we still went there and got some free memorabilia from the sisters.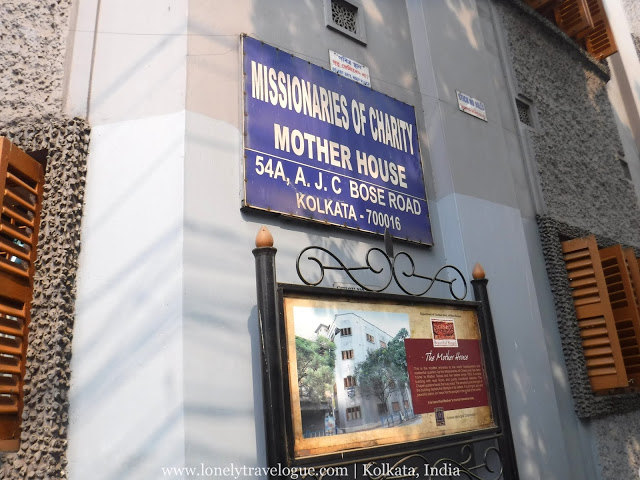 When we arrive at the Missionaries of Charity in the middle of
a, I should say, struggling community, there was an ongoing celebration of the
Eucharist. It reminded me that it was a Sunday and for Christians like me, it's
the day of worship. But I did not join the mass because I am not a Catholic.
Instead we observe Hindus giving glory to God through Mother Theresa's tomb. Sometimes you don't understand the action of some people. Even
Pretti who practice Jainism – a branch of Hinduism – prayed before the tomb of
Mother Theresa. I whispered to her "You practice Jainism but you pray before the Mother Theresa a Roman Catholic Christians" She answered me but I did not understand her. The people are so
complicated. So peace would prevail, you should let them be and
respect the way they do things even if it does not make sense to you.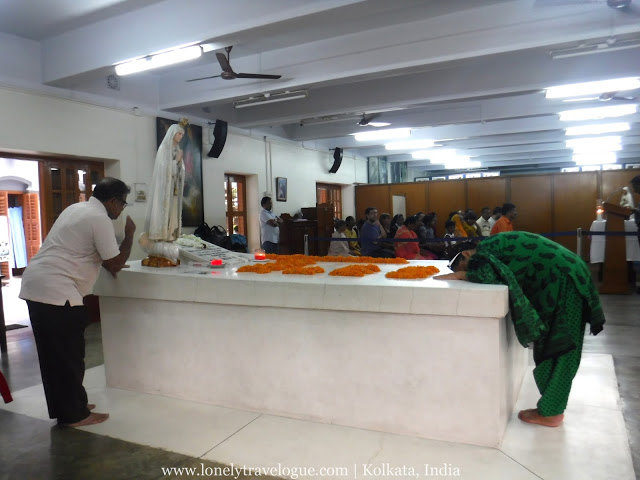 When we were about to leave the complex some sisters gave us a pendant
engraved the image of Mother Theresa with a booklet about her. It was free and
I was delighted not because I am not going to pay for it but because it indicates genuine
passion to spread the mission. From Missionaries of Charity we rode a deadly bus, deadlier
than we have here in Manila, to Kolkata Jain Temple where Preeti would
often worship and practice Jainism. It is a complex where you can see four
different temples with different aesthetics. One of those is called Chandra Prabhu
Temple which is my favorite among the four because of its colors, silence, aesthetics
and environment. We also visited Sheetalnath Temple and Garden where
glass is so prominent in all of its walls and ceiling. While touring each of the temple, Preeti was lecturing us
the history and trivia about them. It was impossible to remember them all but
I had a pretty good time in these temples. In Mahaveer Swami Temple, Preeti
literally joined the folks worshiping while we just observed and eventually
joined them. I did not worship but I took a lot of pictures and videos of
the place and people. First, I thought it was offensive to take pictures but I
later found out that they love to be captured by my lenses.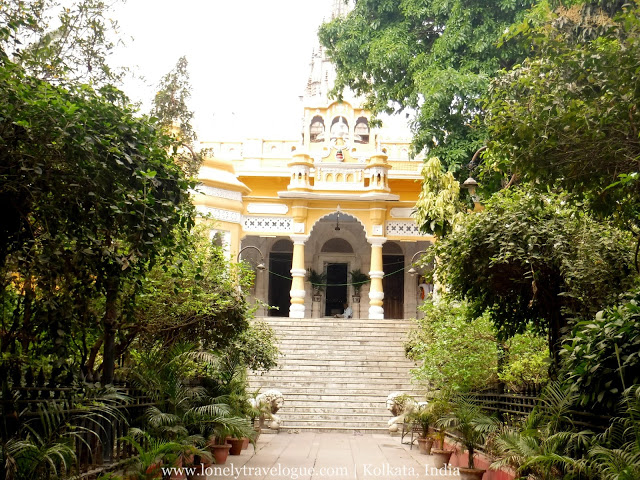 Chandra Prabhu Temple
Later I saw them offering some food and coins to their deity.
Since Claire was there capturing the moment, I joined them and found myself chasing the temple elder holding the deity's image. Spiritually
I felt dry because I didn't know what I was doing or what's the meaning of it
but seeing the folks so enthusiastic and passionate in what they were doing –
it gave me enough experience to remember Kolkata.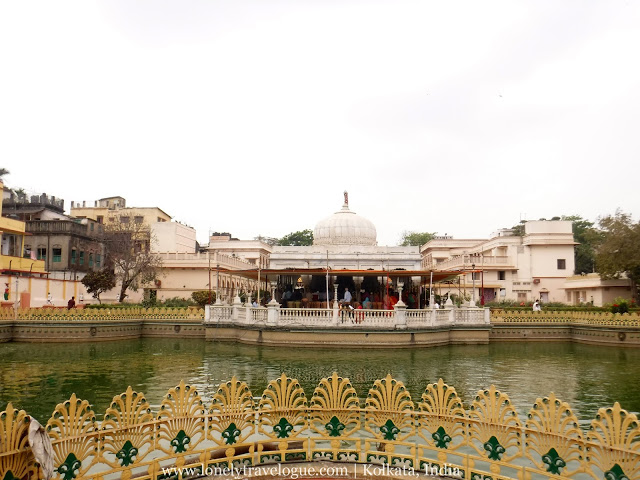 Me in Kolkata
We walked in the streets of Kolkata after the joyful experience
at the Jain Temple. We passed by a striving community where commerce is ongoing
so folks can live in the realms of the world. Men and women doing their daily
activities living under the necessities of life. We were like an alien communing
in a place unfamiliar with faces so different from us. Back here in the Philippines, people would ask me if I am or
if I have an Indian blood because of my looks. But when I stepped on the land
people would thought is native country, I realize that I still look like my
ancestors. I might have some Indian features but majority of my looks is still Southeast
Asia – 100% Filipino.



Pictures of Kolkata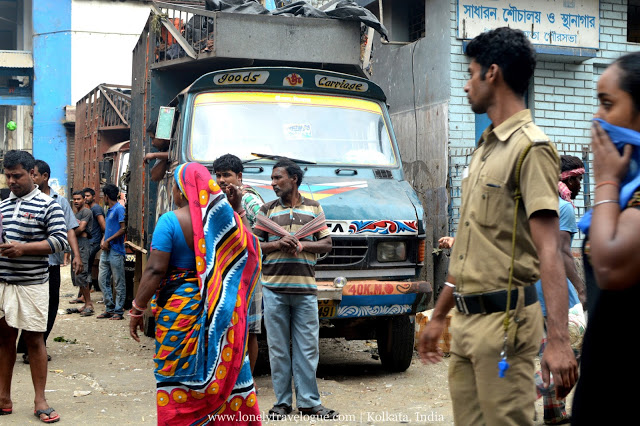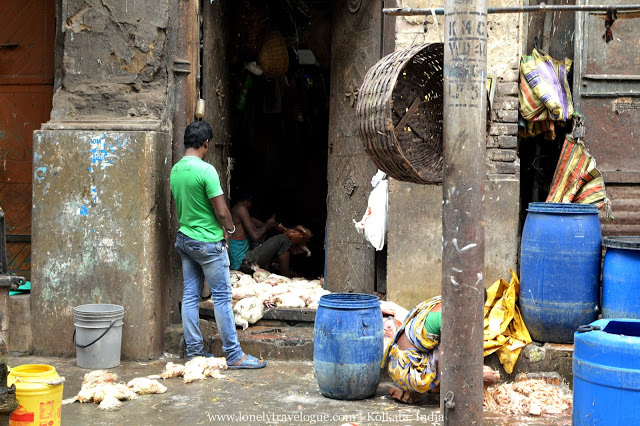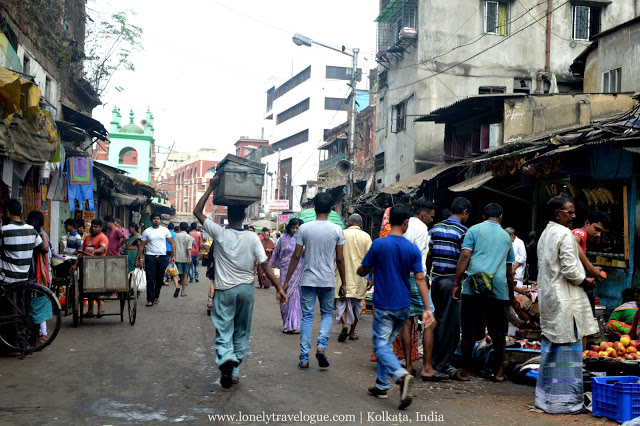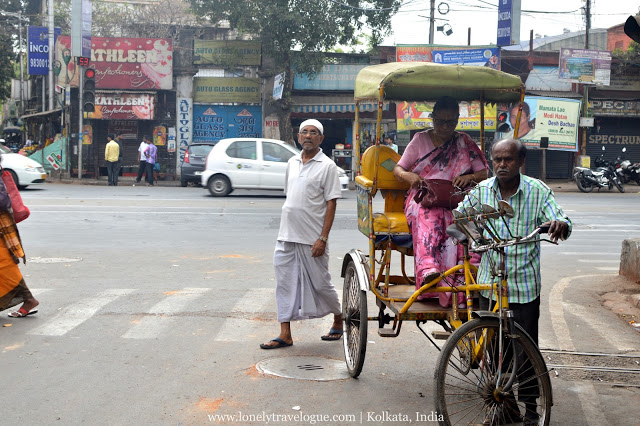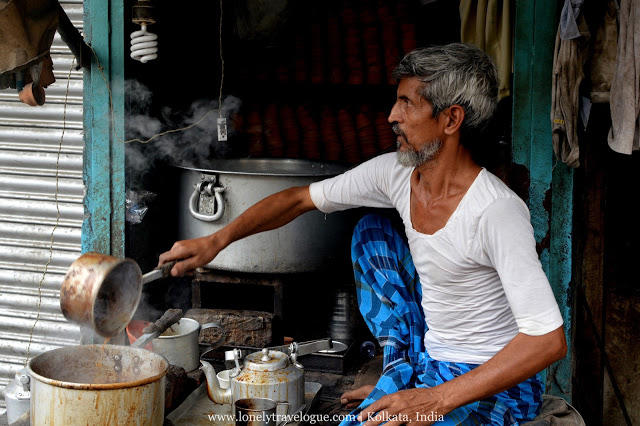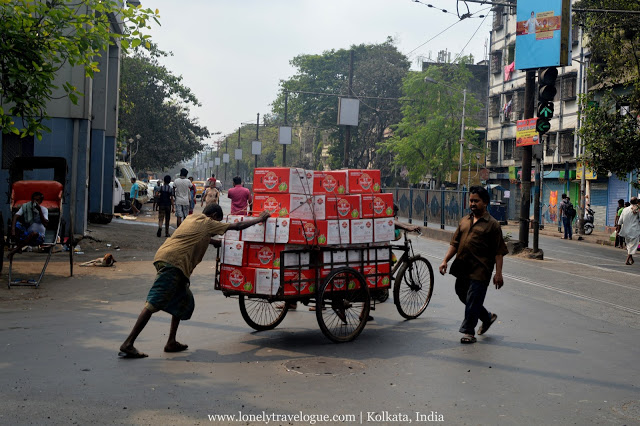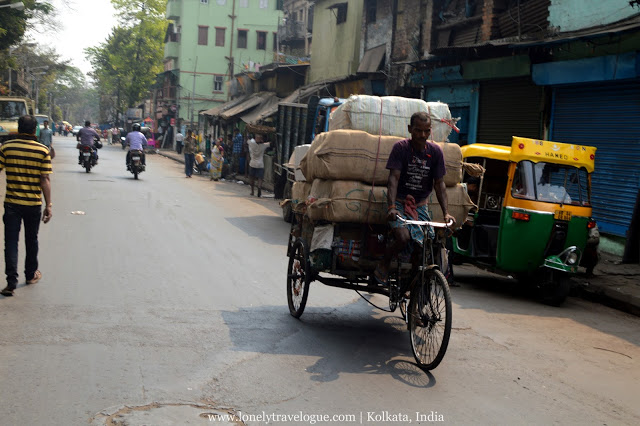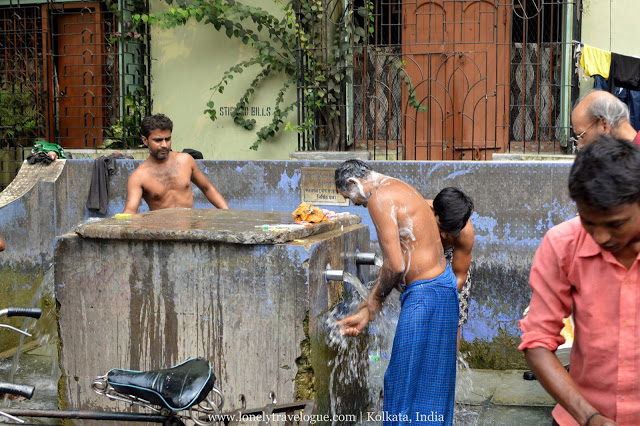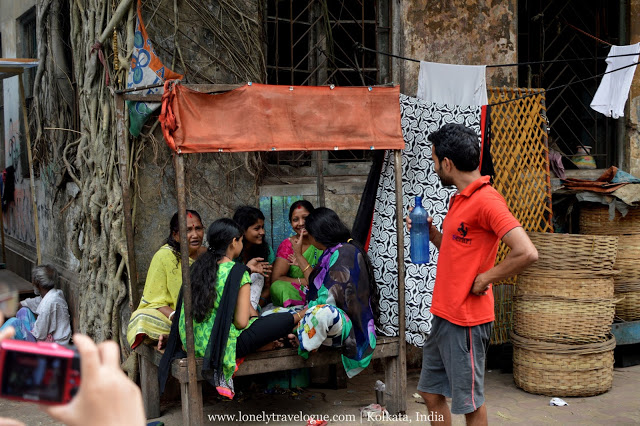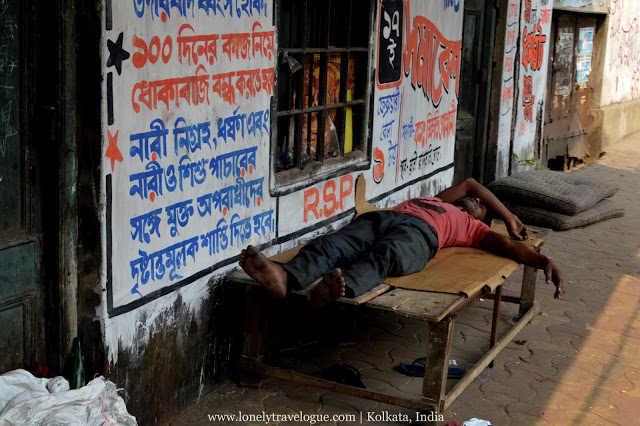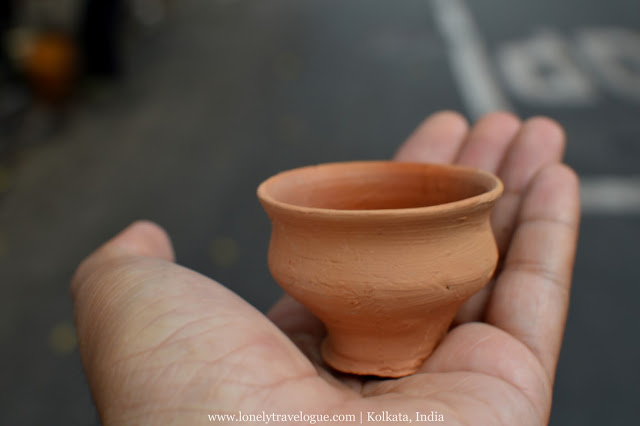 Back on the deadly bus, we headed to Kalighat Temple a Hindu
Temple located in the heart of the city. Unlike the Jain Temples, Kalighat
Temple is crowded and full of beggars, old people, vendors, worshipers' crooks,
police, and all kinds of people. Just like other famous religious landmark, the real soul of
Kalighat Temple is lost because of the commerce around it. When there is
commerce there is opportunist and crooks. I think we were robbed in our face
when a local asked money from us so that we can get inside the temple avoiding
long lines. The after that asked money again because he did some extras for
us.
One local aggressively offered his sweet store to us to leave our
footwear so we can get to the temple smoothly. Then the guy acted like a guide even though we did not want his service. When we entered the temple gate, he offered us his service further so that we could get inside Kalighat Temple without doing the queue for 200 Rupees. I did not like the idea but Preeti and Claire were negotiating the price. I said I won't
go inside without passing through the process like the normal Hindu would do.
It doesn't make sense. You will offer something to God while neglecting the
sacrifices of other people to do the same thing you will both do inside. Preeti said
it right, my morality does not allow me to go inside the temple.
I told Claire she can go if she wants to after I made
my remarks. Deep inside me I wanted to stop her from going inside the temple
but I don't want to force her my morale and rationale. She might have something
in mind that I don't for that specific situation. So, they went inside and
I waited at the gate.
When they went out, the local guys who brought them inside
was asking more money than what they have agreed. Preeti was communicating
with him in their language. I cannot distinguish if its normal for them to shout at one another or if they were really into a heated discussion. Preeti noted
that the guy was asking more money. I told her to call the police if that was the case. "It's useless" she answered me. After a few minutes, the guy burst into
anger with striking eyes directed to me. He's shouting on my face in his native
language. I stared at him ready to fight for my dignity. Preeti told me he was
mad because he heard me saying the word "Police" I am not sure what is
happening but I was ready to get into trouble. I did not do anything wrong in
the first place. It was them who's unreasonably asking money from us. Preeti
calmed me down and asked us to follow her. We got our footwear in the sweet store
while the man was still furious because of the world police. He wants us
out of his sight. Here's what I think. I think the man's dignity was crushed when he heard me say
the word police. He thought that I think he's a crook – well I certainly thought
of that. I do not know what he and Preeti were talking about or the context of
their conversation, what am I sure of was he's asking more money. The guy, like
any other striving individual in the world was just trying to make a living. He
might just get over the limit that caused his dignity crushed over us. The fact
that he did not asked the money he was asking and the fact that he want us out
of his sight were the proofs that he has a pride to save his dignity over us.
Lucky him he crossed over me who would not give a shit of his crookness. Come
to think of it, it's just a small amount of money converted into Peso but I
would not give him the opportunity to rob us some more. After that intense affair Preeti treated us with Phuchka, an
Indian street food made from potato put inside a crispy shell. It is sour, tangy
and has a tick texture because of the mashed potato fillings. The people loved it, they were flocking at the stall to get a bit of Phuchka. I tasted in once
and thought that its wasn't for me.
Heritage Tour
We rode the bus again to visit the magnanimous Victoria
Memorial in the manicured area of Kolkata. Victoria Memorial is a marble
monument dedicated to Queen Victoria. India was under British control for a
long time. The monument houses a gallery where tourist can read and see the
history of India. What I saw inside the complex were Indian enjoying the beautiful
park build by the British. There were lovers enjoying the grounds, families
making memories for their children and Indians from other parts of the
sub-continent touring the monument.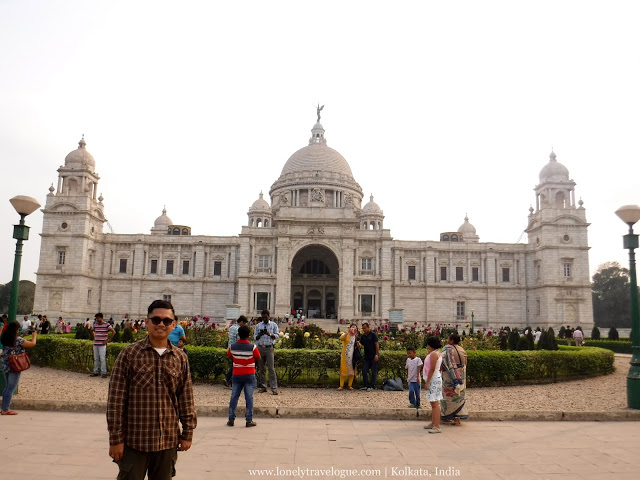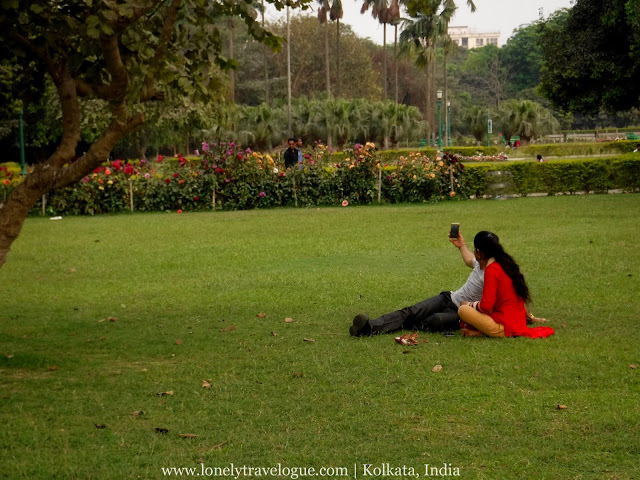 It's a must visit in Kolkata I must say. If you love history
and civilization, you should visit the Victoria Memorial. Right next to the Victoria Memorial is the St. Paul Cathedral,
a living Anglican Church under the Diocese of Kolkata. It is free to go inside
the Gothic cathedral. When you go inside, you will notice its difference from
cathedrals under the Roman Catholic. It does not have pews but had a single
chair for church attendees.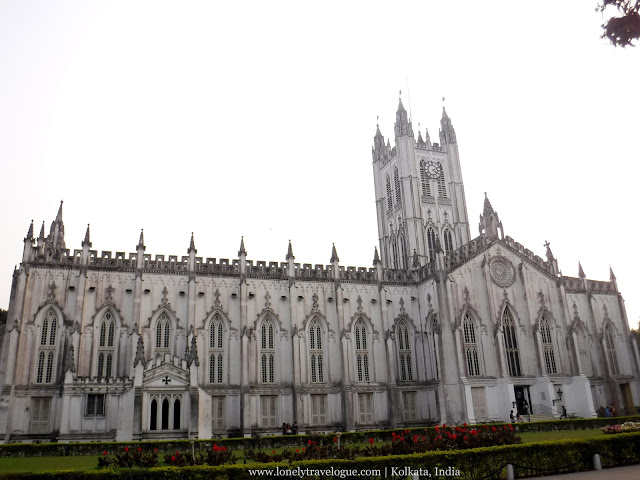 After our quick and sumptuous Indian lunch, we were supposed
to explore the old Kolkata where colonial buildings are located. We headed to the
Writers Building only to be caught by the dark. We did not consider that it
will get dark because we enjoyed so much of what we so far saw in Kolkata. When
we arrive on the Writers Building also known as the post office, it gave me a
feeling of Yangon in Burma. Later, I realized that India and Burma was
colonized by the British that is why the
architecture and maybe the master plan of the city are the similar.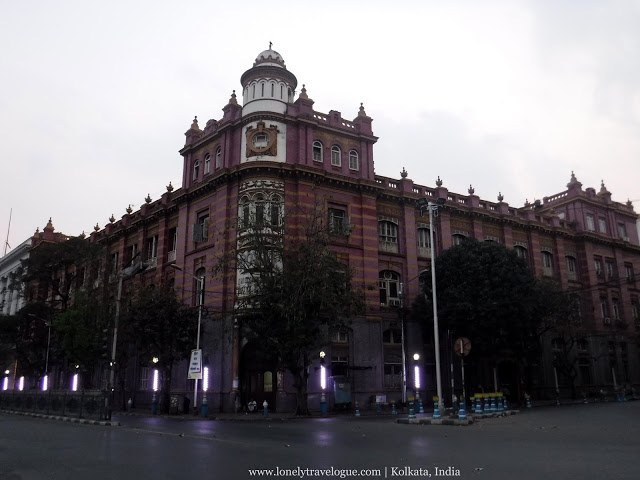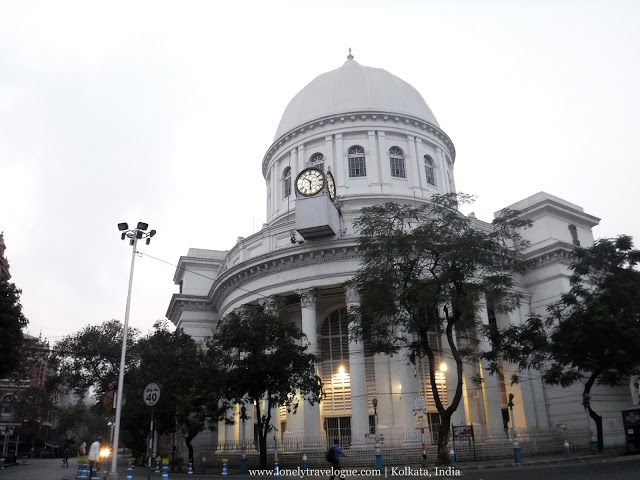 Preeti had to go and we were on our own for the night. We
had so much in my mind. First, we plan to see the Howrah Bridge, eat street
foods and allow the night to take us somewhere. We grab an UBER to take us to Howrah
Bridge to see its magic at the night. Since Preeti had to go we had to do our plan so that Claire
won't get abused by men. We acted like a couple in the middle of an Indian
Market at night. Our prize was the sight of another British great engineering –
the Howrah Bridge from a ghat in the banks of Howrah River.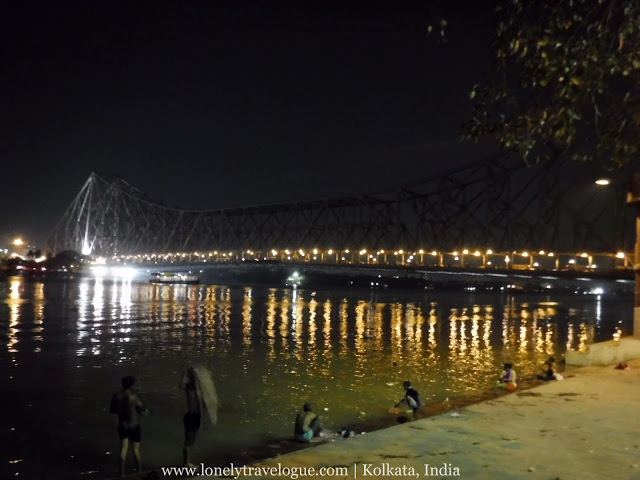 We stayed long enough
to capture the bridge and to observe people bathing at the river. We hit the
busy market again acting like a couple. Then we smelled something good that tickled
our tummy – it's time for another cheap Indian street food! I don't know what's
it's called but based on the tasted and ingredient, we called it Egg Roti.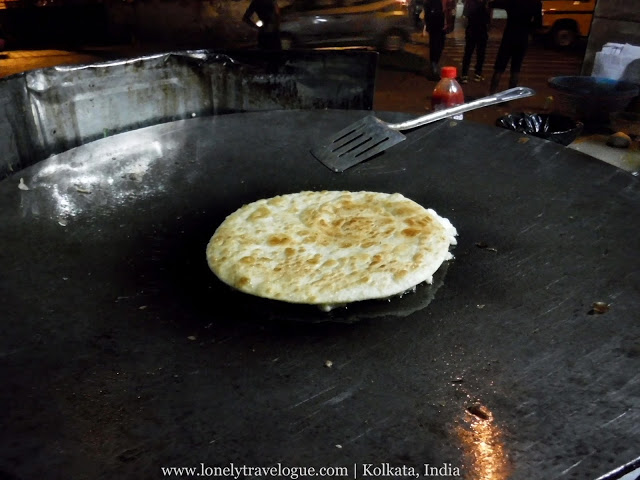 We crossed the street under the overpass to Mahatma Gandhi
Road. There, our first sight was a Masala Chai sold at side street. I am not
sure if the vendor ever considered hygiene when he prepared the Chai, but we
did not mind because we came prepared for the battle. We bought cup of chai for
10 Rupees and we were amazed by the way he prepared it. Anyway, I tasted it and
the first sip was heaven. It was like the milk tea I tasted in Hong Kong. The
chai in India though is spicy brought by the ginger and other spices. I liked
it and I had 3 clay cups of it.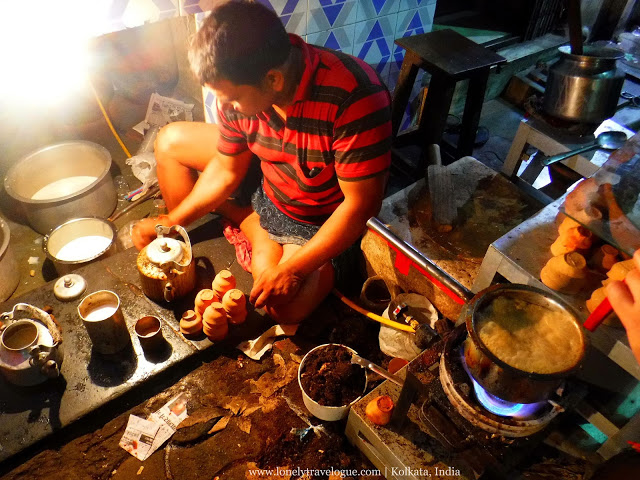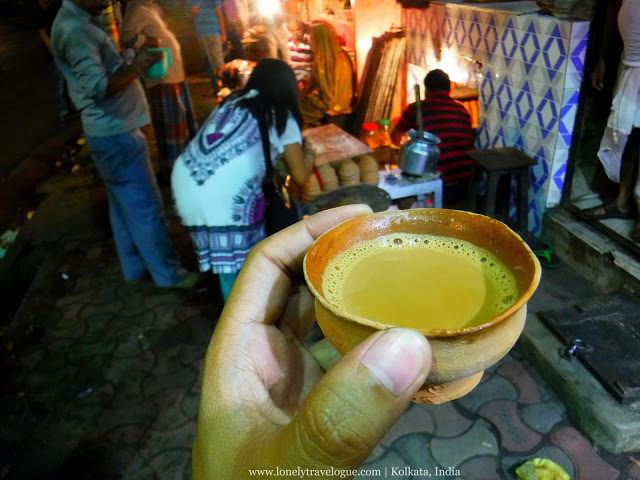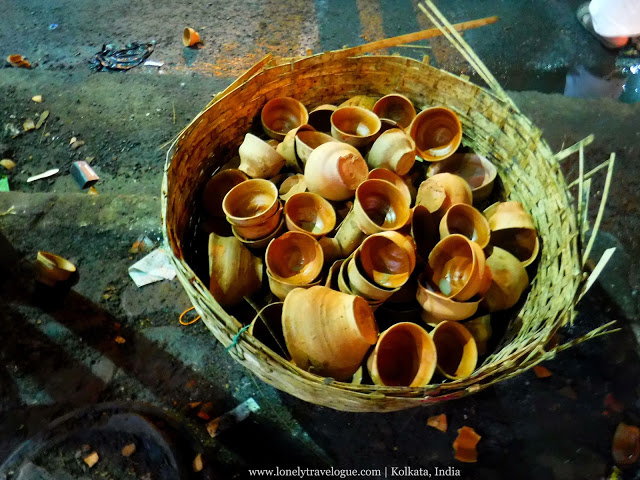 We cap of the night with more Indian street food this time
around in the area where we were staying. Again, we bought Chai tea but Claire and
I both agreed that the chai sold at the side street is more rich and authentic.   We updated the world of the beautiful day we had in Kolkata
via Facebook live courtesy of Flytpack.