Man consumed bread 30,000 years ago
Korean bakery handcrafted bread at Papa Kim's Korean Bakery and Coffee every single day.
Aside from hand-crafted bread, You can buy Bingsu, Pasta, Cakes, and other refreshment at Papa Kim's Korean Bakery and Coffee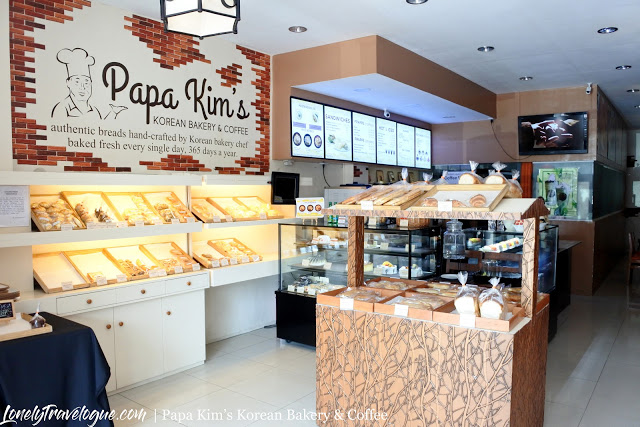 A 2010 study reveals that man is eating bread since 30,000 years ago. This made this staple food one of the oldest food human consumed. Who doesn't eat bread? Us Filipinos, a rice eater, eats bread primarily for breakfast and afternoon snack – that doesn't include if you are in a no-rice diet. Bread is part of our life. It shows with the influx of chain bakeries inside the mall and the gazillions small bakeries in our community. But what if your bakery is upgraded into a coffee shop offering other food and desserts that we will all love? Would you love it more when the bread is hand crafted by a Korean baker everyday?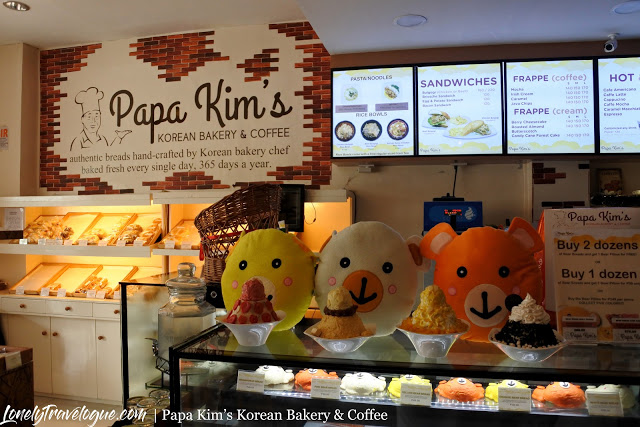 Yes you can have that at Papa Kim's Korean Bakery and Coffee! Papa Kim's bread is as I have said "Handcrafted" everyday. We are all assured that we are buying freshly baked breads. When we went to Papa Kim's Korean Bakery and Coffee in Tomas Morato in Quezon City we have to wait for the bread to be delivered from their central bakery. We decided to try some of their Korean dish and desserts. We ordered Shrimp Creamy Pesto Pasta, Bulgogi Beef, Bulgogi Beef Sandwich, Korean Spicy Chicken.
I like the Korean Spicy Chicken. It spicy but not too spicy.I could still taste other ingredients and the tenderness of the chicken. Shrimp Creamy Pesto Pasta is to die for! I love it when the pesto overpowers my minds. It just takes me away!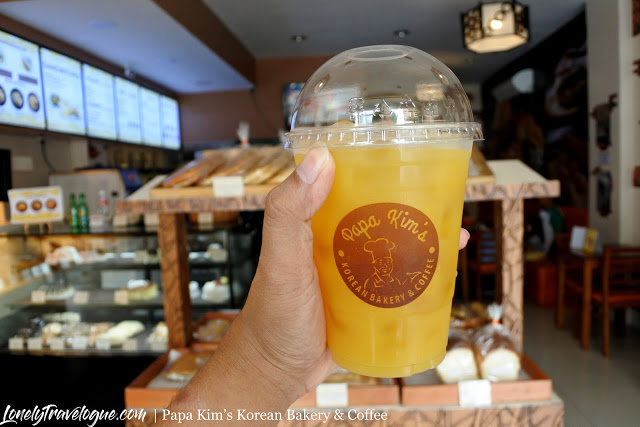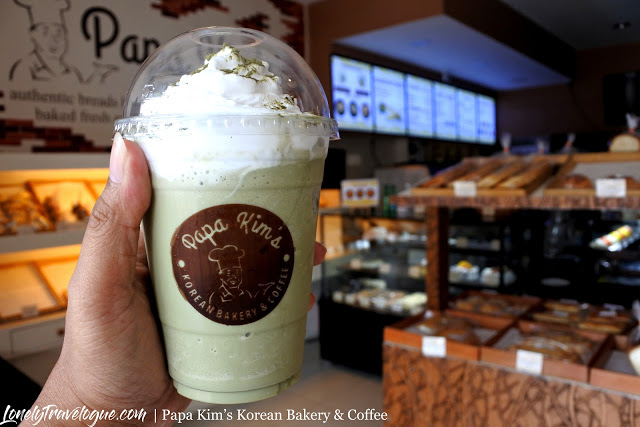 To complement your meal, you can order a refreshing mango juice or a Matcha Yogurt   Desserts    You want to go to Papa Kim's Korean Bakery and Coffee, aside from the fresh bread, but also for the desserts!   Their Cream Cheese Cake is far from ordinary. It is best to eat with a hot cappuccino to balance the taste.     
Cream Cheese Cake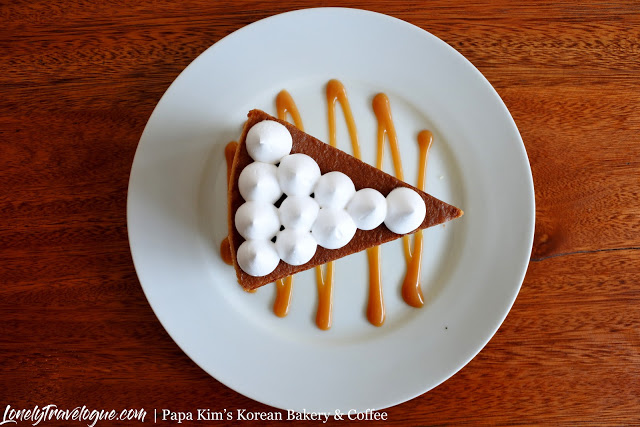 Another type of dessert made my visit very special. I am not a fan of K Pop or K Drama, although I love some of the Korean movies, but one of Korean dessert made me fall on my knees. When I ask the staff what dessert she can recommend, she was quick to say "'Bingsu" I've been hearing about this Korean Dessert before but it was in Papa Kim's where I actually have an encounter with it. Bingsu is a Korean dessert compose of shaved iced, sweets such as ice cream, cookies, fruits and a lot more. It like their version of our Halo-Halo.
When I saw it, you can almost add anything on it. What's nice about Papa Kim's bingsu, is that the ice is like a snow. I like it. Now I understand why people loves it.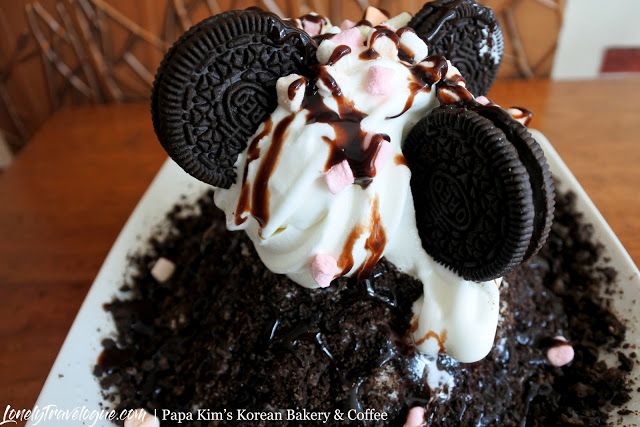 Artisan Bread at Papa Kim's Korean Bakery and Coffee




And of course, the queen of Papa Kim's – the bread. Can I not just say bread? Papa Kim's Korean Bakery and Coffee sells artisan bread. Each hand crafted bread is appetizing to the eyes.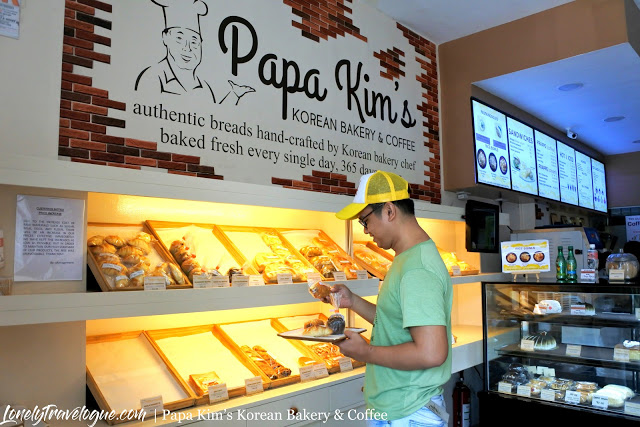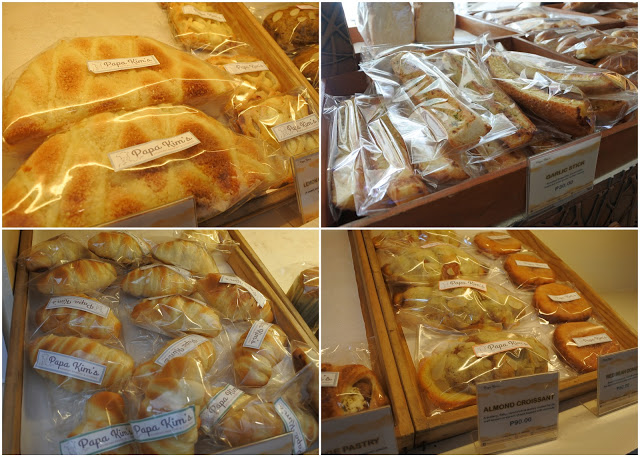 To maintain the quality of the bread, you must consumed it 3 days after your purchase.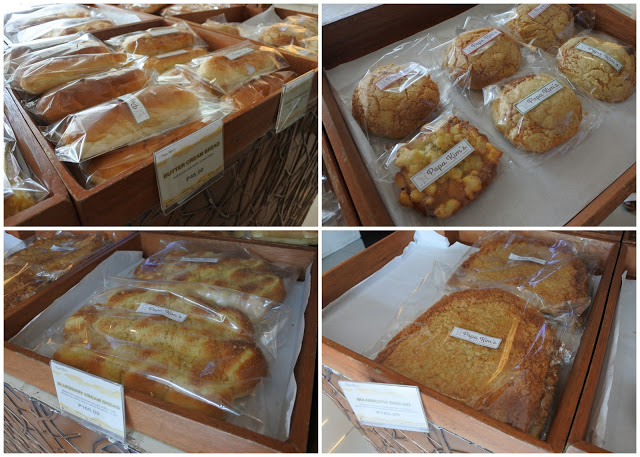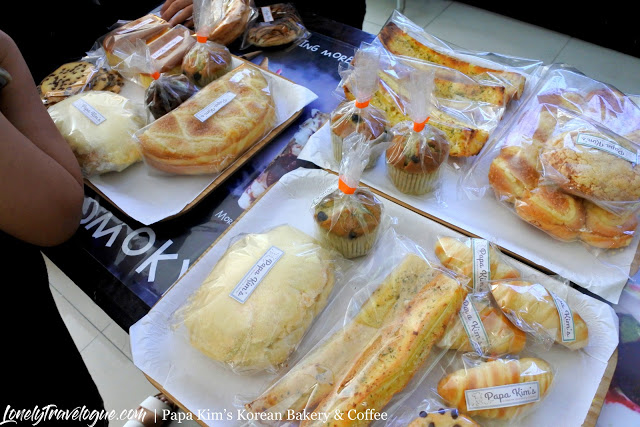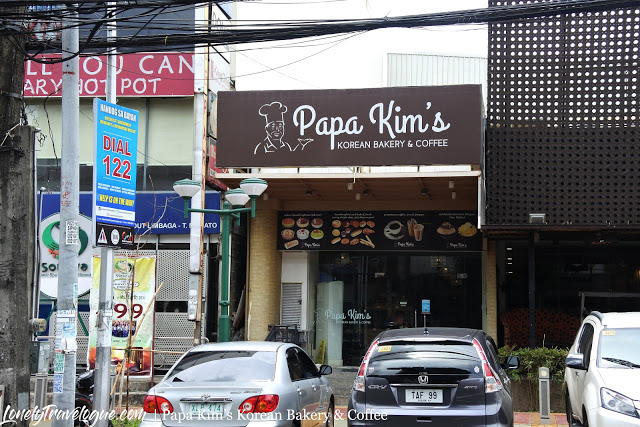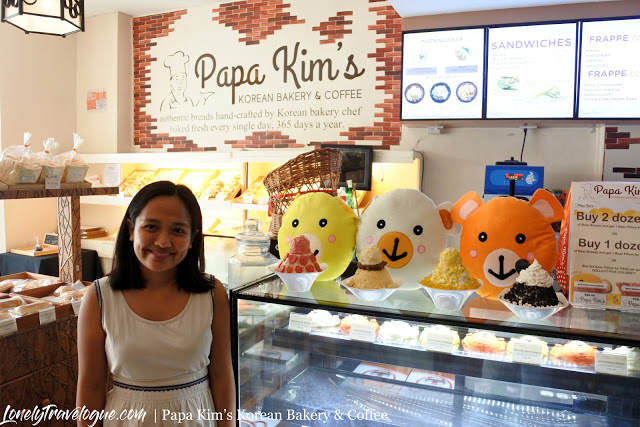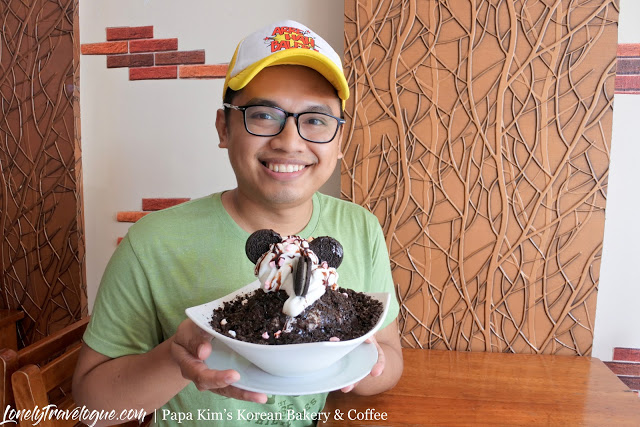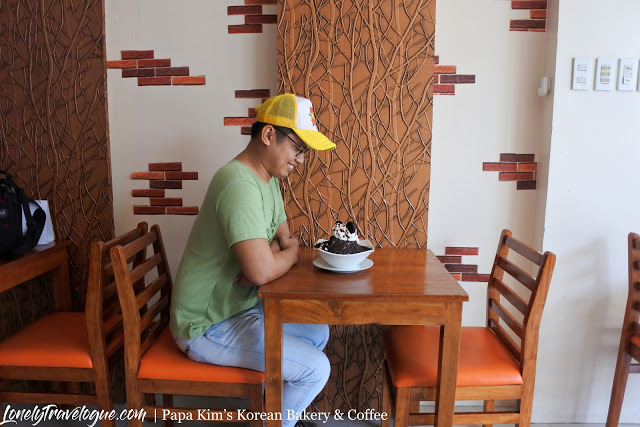 Papa Kim's Korean Bakery and CoffeeAddress: 264 Tomas Morato, Quezon City, Philippines Mobile Number: 0917 586 9734 Operating Hours: 8:00 AM – 11:00 PM