It was like a field of dreams while my eyes were wide open to the idea that I am still in my chosen reality. The bloom of the pink lotus seems like a promise of a magical experience beyond my imagination and comprehension, yet very simple to remember the feelings. Lake Sebu was on my radar for a long time. Before we even step foot on the place, a discouragement was meant to discount the idea of even proceeding with the plan. Mindanao was still and is still under martial law so to speak. But our hearts are bigger than the threats brought by insurgency, terrorism and community violence.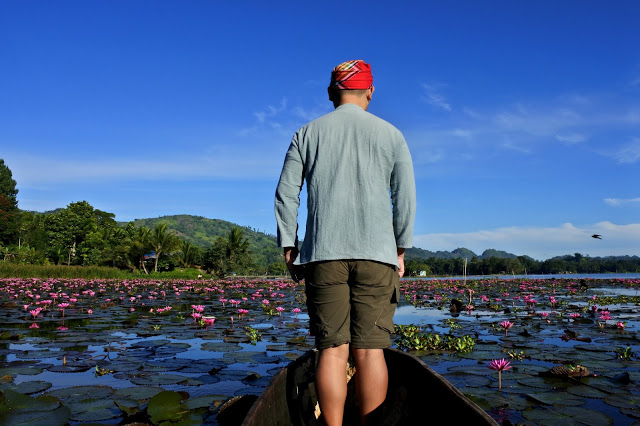 The quick weekend in Lake Sebu was a blissful memory packed by a joyous heart and a calm soul. My heart was joyful and celebrating because we did not encounter any mishap along the way. All that we encountered was a pool of locals (T'bolis) embracing tourism in the most hospitable way not overcharging everything. They are just happy that they earn from tourists visiting Lake Sebu. They will all smile when you greet them in the most genuine way. This trip reminds me of my solo visit to the Northern Town of Burma, Hsipaw, where everyone is just so nice and true. Even though our visit was very short, it gave our soul a retreat. If I will repeat the feeling again, I will beg to all gods to bring me back to Lake Sebu. By merely looking into its the vast calm lakes, my lids widen like a spotlight showing its rays. The light was on me when I caught the sound of the lakes – and the waterfalls, the moment its tiny current touched my feet or moved our boat, when the fresh air brought by the habal-habal affected my inner sense and when I grasp the warm hug of the locals through their genuine smile. It is not the best you can immagne but its calming – good for the soul.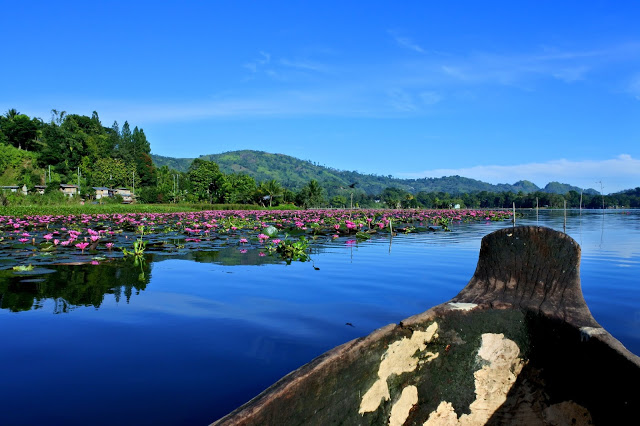 When we arrived in Lake Sebu we were greeted by a pool of habal-habal drivers offering us to take us to a place where to can create memories. They quickly showed a board where they listed the possible places for us to visit together with a universal tariff all tourism stakeholders can hold-on too. Of course, as expected we ceded to the standards of the community and we never felt betrayed by it. Everyone has a sense of the perfectly created way to make the tourists happy. I must say, we were happy with what they have done. We decided to lock ourselves in the resort I booked beforehand and enjoy the sceneries surrounding it. There we ordered some local delicacies while our eyes were plastered on the horizon watching the calming view of Lake Seloton, one of the three lakes in Lake Sebu (the other 2 are of course Lake Sebu and Lake Lahit).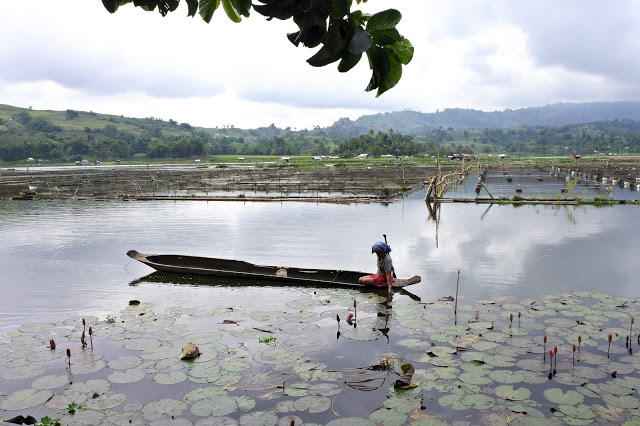 Heartache in T'Boli Museum We did go out that afternoon to just see the town and visit some of its attraction. Our first stop was the T'boli Museum which unfortunately was closed. The caretaker had to attend to some errands thus leaving us with no choice but to come back the next day.
T'Boli Museum, I learned is privately owned by a local which happens to have a vast collection of items worthy to be museum display. In my humble opinion, T'boli Museum needs help to be dignified as a "museum". It's good that we keep the authenticity of how T'boli's lives but by the looks of it, it seems that one blow of strong storm could make the whole cultural landmark vanish.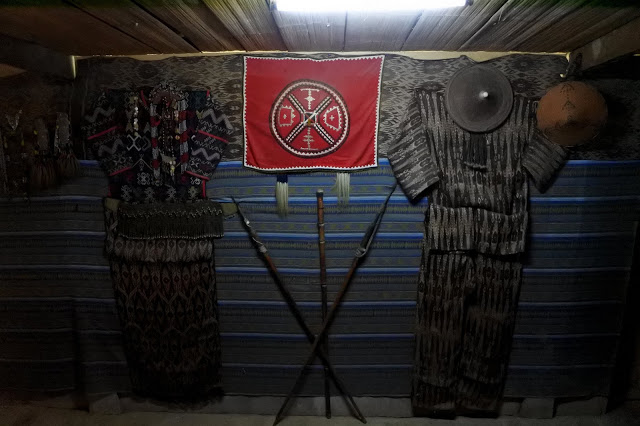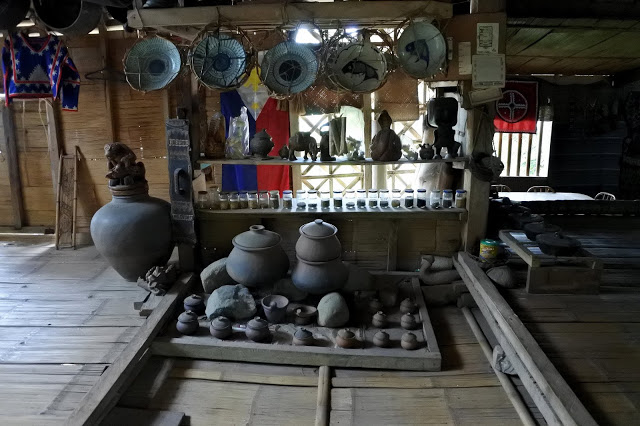 Lang Dulay Weaving Center Lang Dulay was awarded by the National Commission for Culture and Arts the prestigious Gawad Manlilikha ng Bayan in 1998 for her contribution to her society and to our arts and culture. She formed her society by teaching the younger generation how to weave. The patters and arts of the abaca textile they are weaving came from Lang Dulay's dreams thus they are called Dream Weavers.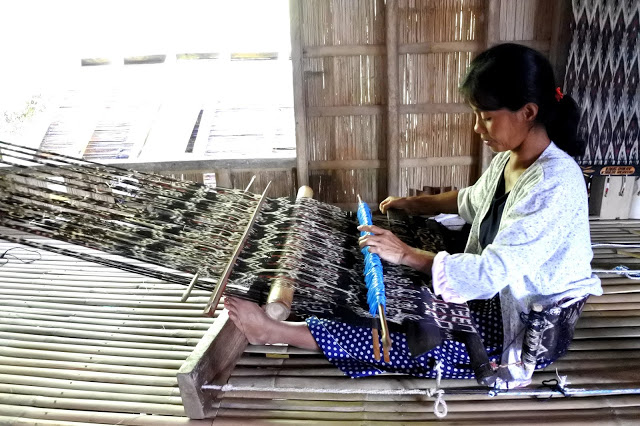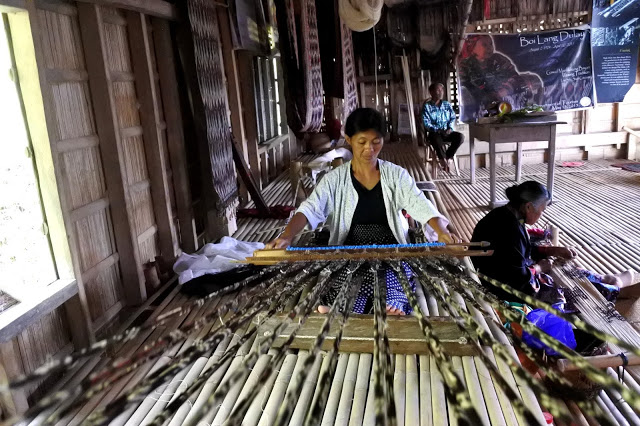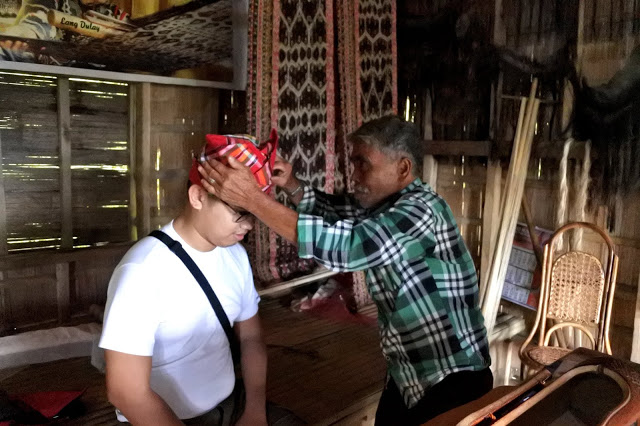 Lang Dulay is no longer with us, but her works and dreams are still being weaved by her students. We've had the chance to meet them in the Lang Dulay Weaving Center and we saw how they are still weaving treasures like Lang Dulay does when she was still alive. The Magical Experience in Lake Sebu The next day, we woke up early to see Lake Sebu, the lake, at its finest hour. One must be there early in the morning to witness the bloom of the lotus flowers and to avoid the flock of other tourists. For Php100 per person, we (together with our tour guide/habal-habal driver) were able to paddle our way in the middle to the lake to see up and close the famous lotus flowers of Lake Sebu. The moment was so magical. It brought us to another world of a blissful moment while still being reminded that we are still on earth – savoring God's magnificent wonder.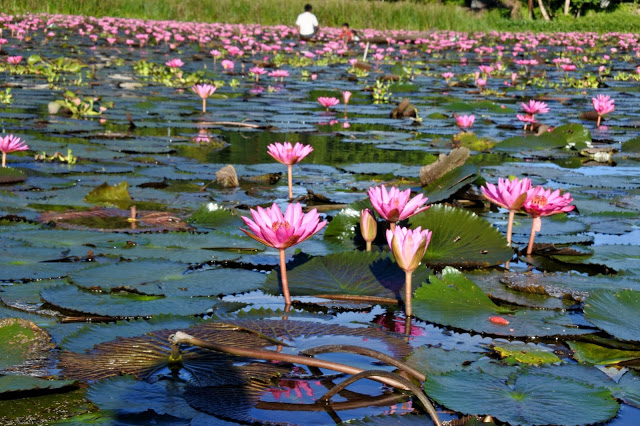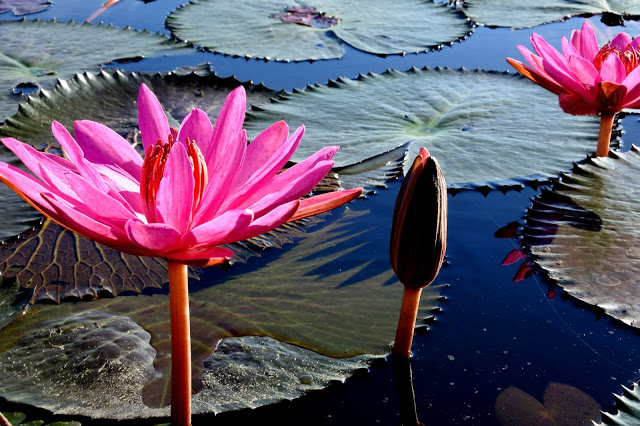 I cannot contain the overflowing joy, I had to stand on the boat, maintain my balance and close my eyes to thank the universe for its kindness and love it poured over us. No, I did not pray for prayer sometimes is an overused word. I stopped and dedicated a moment to free and give in, to be vulnerable to nature and show my love to it. I intend to bless and give in something but in the end, it was nature and God who gave us reassurance. Every pink lotus was a promise of optimism and magical encounter to our future as a traveler and as a couple.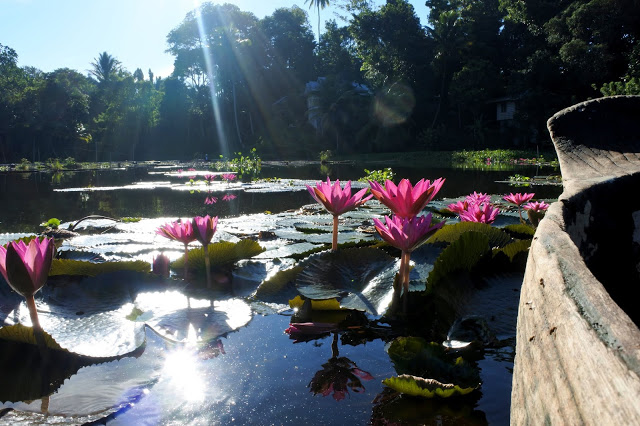 The feeling was too magical, I had to stop it. Our world needs to be revolving with the means of balance emotion and a forward-looking soul. We had to paddle back to move one, I mean to our next destination. We head on to Evelandia Lake Vista then after that to Divine Mercy Shrine. Both give a stunning view of the town and Lake Sebu but the latter serves as a pilgrimage and religious site for the Christians.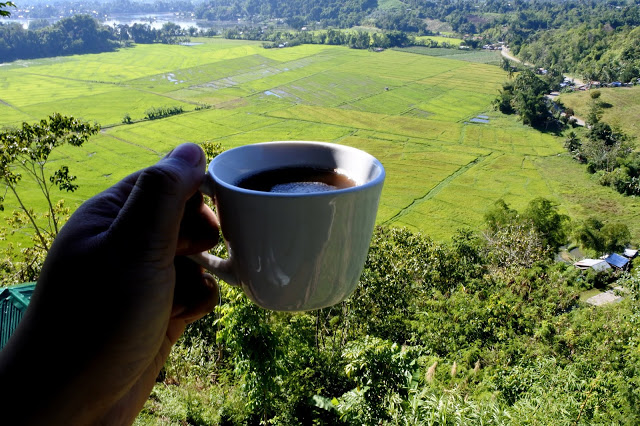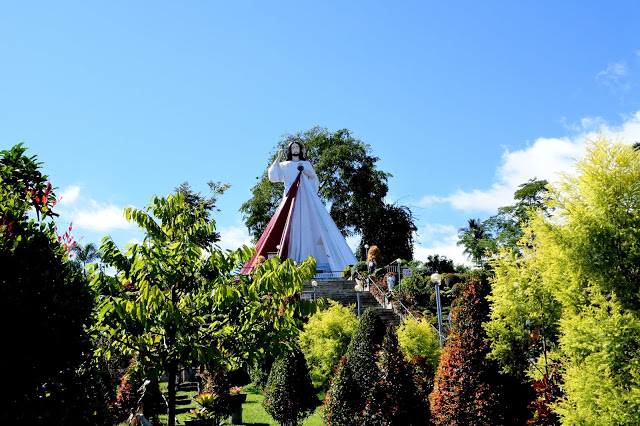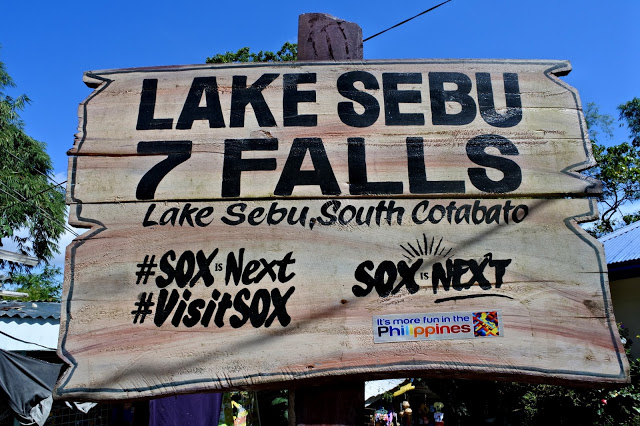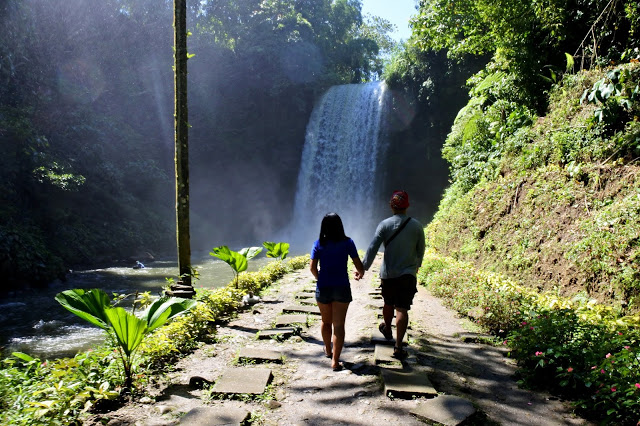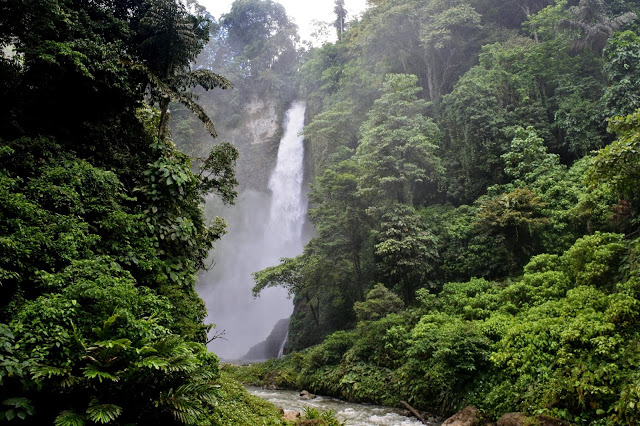 Just before we head back to General Santos, we made sure to see the 7 Waterfalls of Lake Sebu and experience its more than 1kilometer zip lines. I didn't have any pictures of us in the zip line but what I have is a video 🙂