What will you do if you are lost in a place that is very unfamiliar and has different language? Hmmm… Every traveler must not be afraid of getting lost especially in a place where he will have a chance to see new things unexpectedly and meet new people to befriend with. Being lost means seeing new things unexpectedly. Of course getting lost in a vast forest and the like is a different thing. Hehe…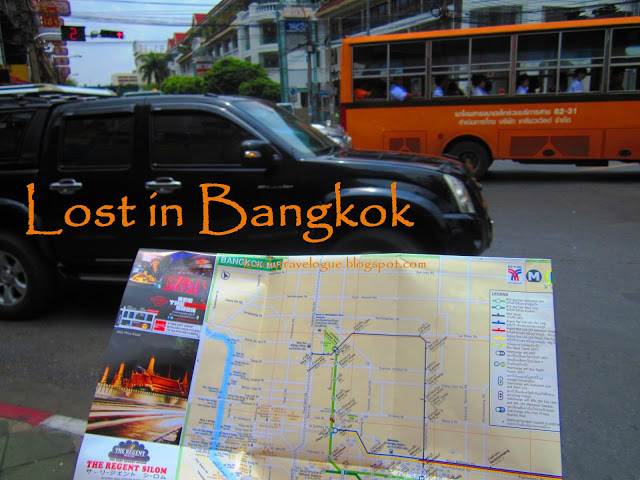 I was lost in Bangkok. Those were the moment that I loved being lost. I remember when I was a child it was a hell whenever I am lost in the mall. There was a feeling of uncertainty as a child being lost. But when I grew up I learn to see new things when at lost.


I was lost for a while but after seeing things in the city streets of i I was thankful I had the courage to step my foot and find my way. I entered temples, I saw schools, I observed somebody making a Buddah figure, I ate street food and sweat to death until I reach the Democracy Monument. Well backpacking means mingling with unfamiliar people in an unfamiliar place.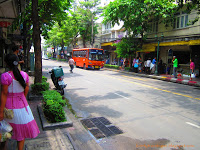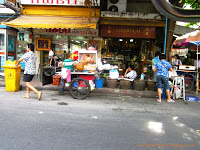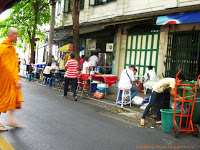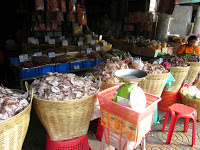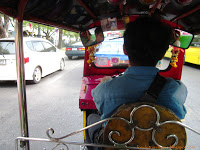 My goal actually was to go to the National Museum to know more about Thailand's History in-depth. But free maps found on every city train station confused me. So I decided to go on my own and indulge my self to the street life of Bangkok. So I may say that being lost at that moment was somewhat intentional.


Here are the interesting places and buildings I saw when I was lost…
King Rama I Monument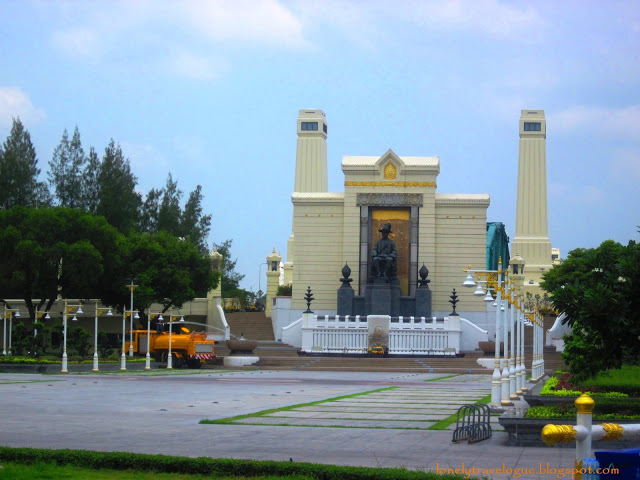 Tuek Yaow of Suankularb School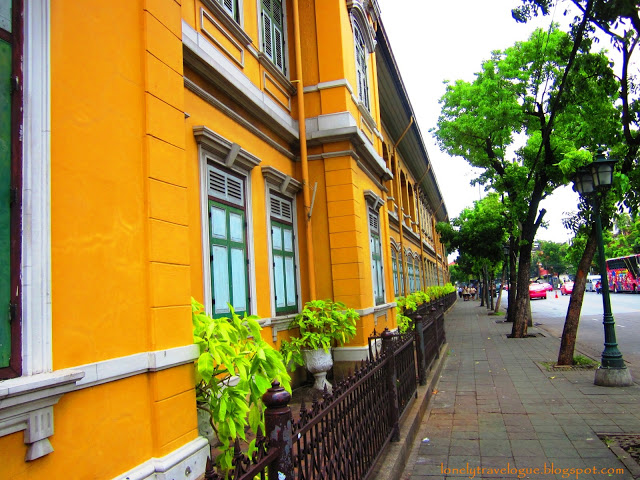 Sala Chalermkrung Royal Theater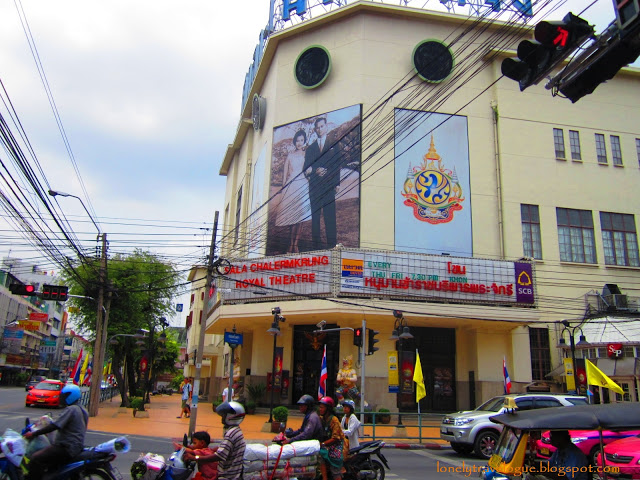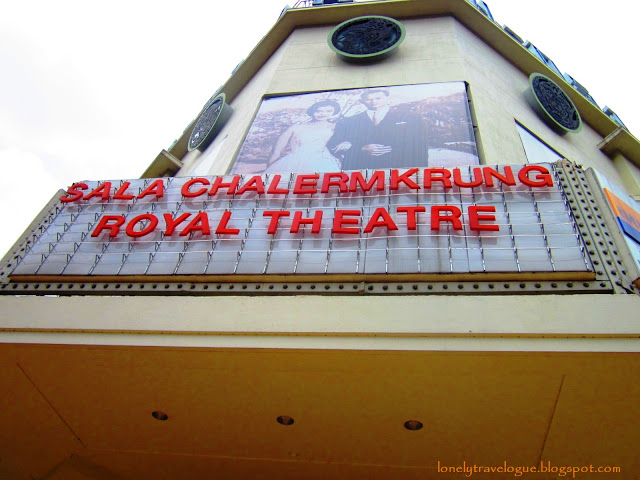 The King of Thailand loves movies so here they have a Royal Theater.
Giant Swing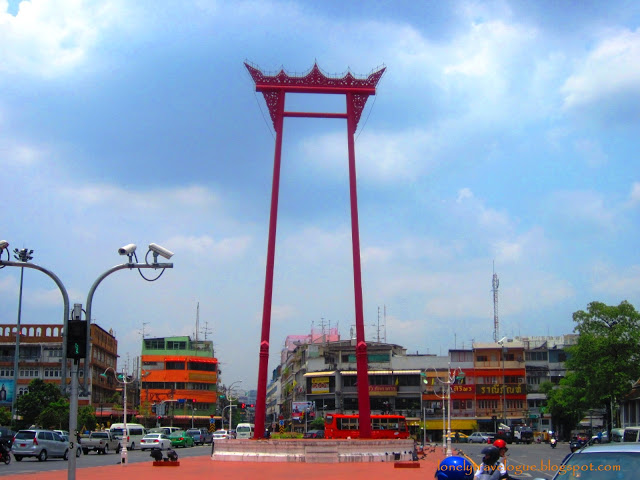 Democracy Monument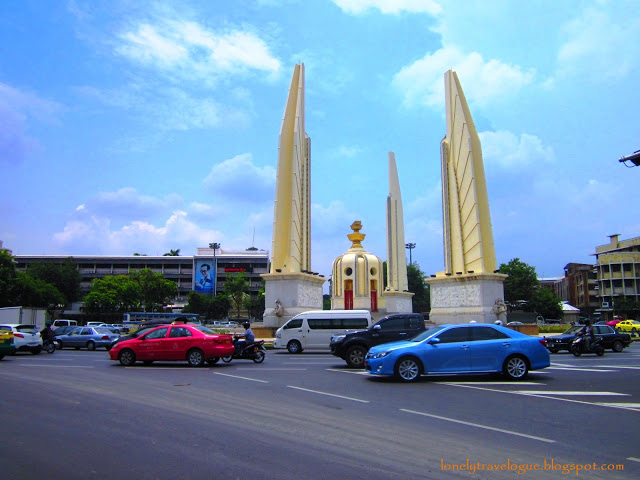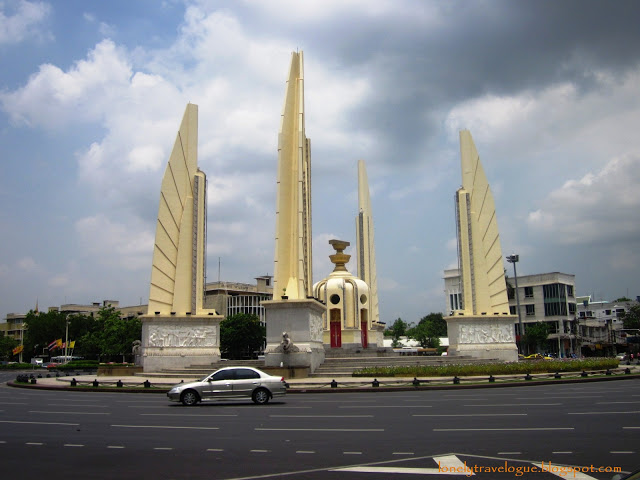 The streets of Bangkok are synonymous to the streets of Manila. There are side walk vendors, there are tuk-tuks (tricycles – Philippine version) reigning the minor streets, there were also people illegally crossing the streets (hehe) and most of all they look like us – Filipinos! So I guess that was one reason that I'm comfortable walking in downtown Bangkok (eye wink).
Map of Bangkok found in front of Democracy Monument. I felt that I had to eat when reached the Democracy Monument. The first restaurant/fast food chain I saw was McDonald's so I entered and shell out 100 Bath for a nice 2 piece chicken lunch. Walking westward, I knew that I am almost at the National Museum. How did I know? I trusted my instinct. lol… Plus Google Earth makes me memorized the streets of Bangkok at least the major once when I was planning the trip =)
Finally…
National Museum