Do you like places where solemnity attracts like the wind giving you a chill? A place where you can see an ancient city on the hill that until now is still vibrant and is full of activity.  If yes, you might want to visit Doi Suthep Temple in Chiang Mai, Thailand.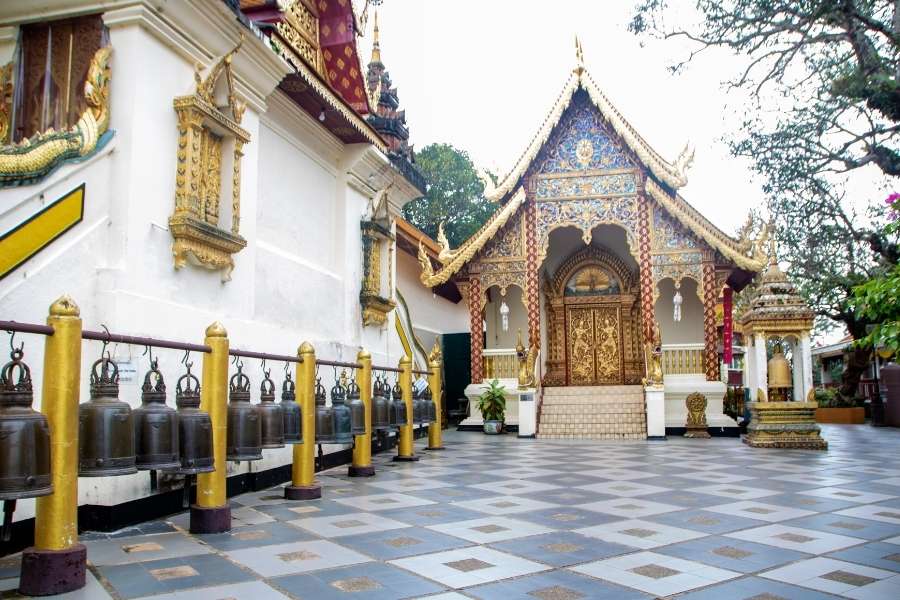 Since we were six in the group it's economical and convenient if we take a Grab six-seater from Old City Chiang Mai to Doi Suthep. But Chiang Mai has a way for us to experience its culture. Instead of your usual Toyota Innova, we had a Songtaew – a red car which the local usually use for a day to day commute aside from Tuktuk. Grab billed us THB350 for the almost one hour journey up to the mountain. Although I like the experience, we had to endure the pollution and the December cold of Chiang Mai.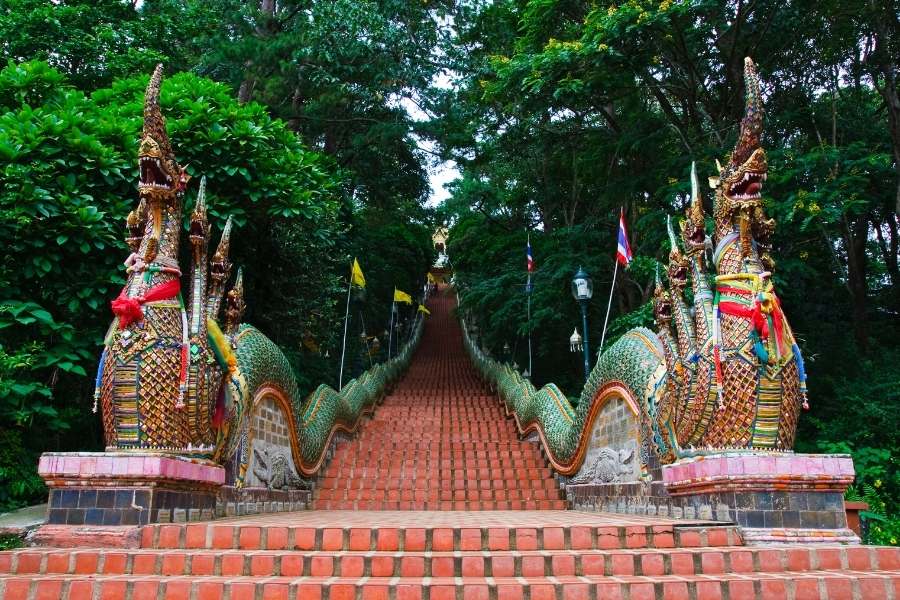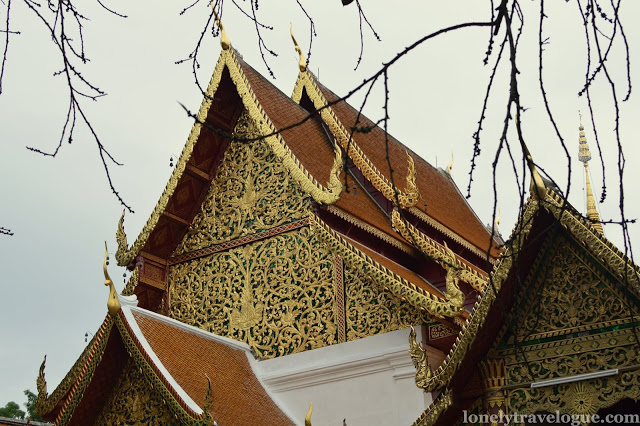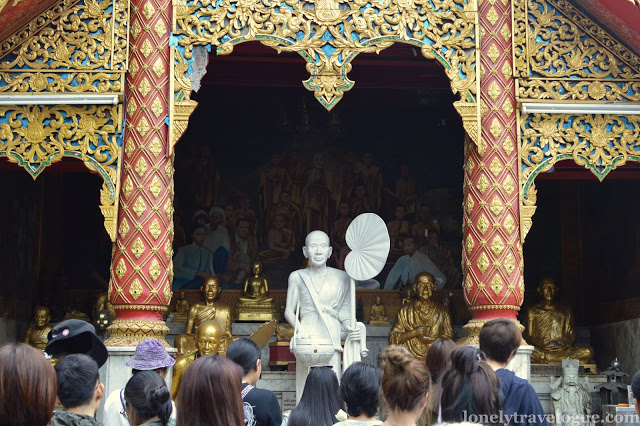 Doi Suthep is actually the mountain where the temple is located. The full name of this famous temple in Chiang Mai is Wat Phra That Doi Suthep. The temple is not only famous among the local but also to "tourist pilgrim" who practices Buddhism.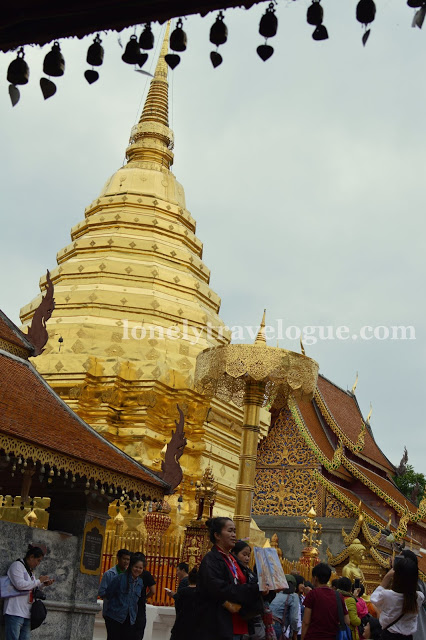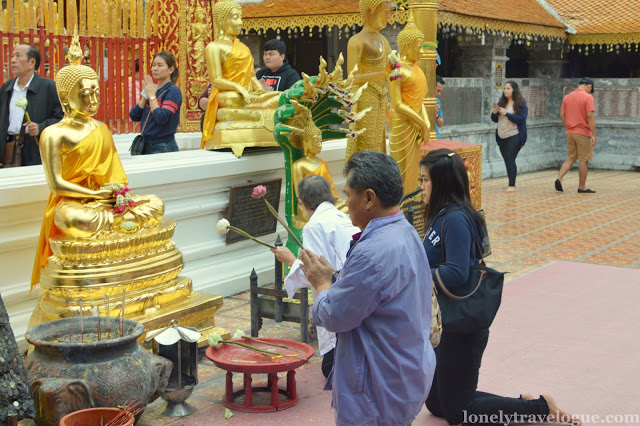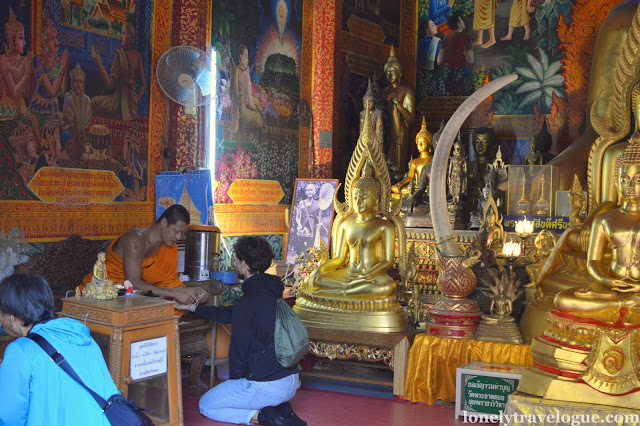 Since Doi Suthep is a famous landmark in Chiang Mai, there were a lot of people when we went there. There was no way you can get a clear shot of the temple like we always aspire for. But the intensity of devotion of the pilgrims made the moment so perfect. I surrender my photography goals and focus on the flow of the spirits.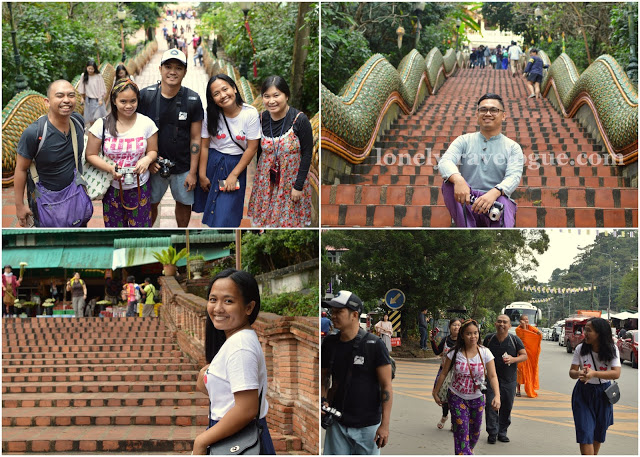 It was a fine afternoon to spend with friends. If you go to Doi Suthep soon make sure to try these street foods just outside the temple.   
We commissioned the Songtaew driver to just wait for us while we explore the temple. The lady driver agreed to wait for us for THB400. Still a good deal considering the waiting time if we grab another car or commute from Doi Suthep back to old city Chiang Mai.