If ever you are going to Bangkok you can't afford to miss to put 'shopping' in your itinerary just like in Hong Kong. As a backpacker I shouldn't be dwelling much on buying stuffs because I always put my check-in luggage in zero (Cebu Pacific)! Hehe… But my Indochina Adventure was different I made sure that I will have a 15 kilos check-in baggage for my returning flight to Manila… hehehe… Have you heard of Siam Square? Chatuckak Market??? Hmmm… These place made me wanna visit Bangkok more!!! Hahaha…


Like us Filipinos, I believe that the Thai's loves shopping too. That is very evident on their shopping complexes located on every strategic area where commuters keep coming. Most of the shopping areas are found in city rail station.


Here are some of the famous shopping centers in Bangkok:
One famous mall in Bangkok in the MBK Center aka Mahboonkrong for Thais. This mall is an eight story high with approximately 2000 shops and restaurant. As I stroll around, I saw merely everything. From gadgets to clothes, from authentic to fake and from food to cinemas everything is there!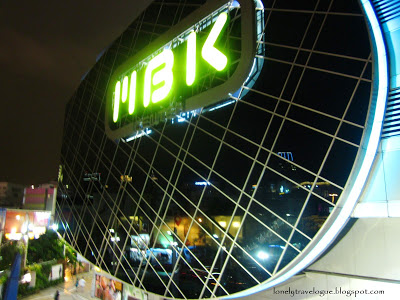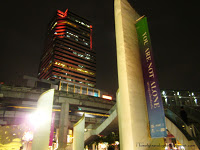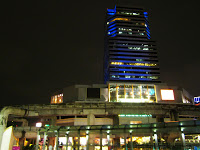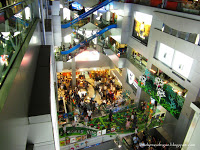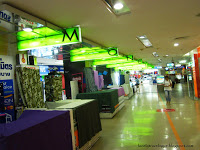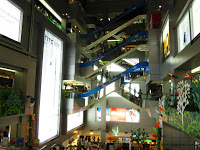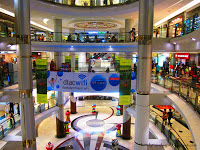 How to get there: Take a BTS going to National Stadium Station
At the other corner of Rama I and Phaya Thai are the Siam Center and Siam Discovery Center. Both malls are owned and operated by the same developer. For me Siam Center has a more relaxing atmosphere as compared to MBK which is very crowded. Siam Center and Siam Discovery Center is connected to MBK via a sky bridge from the Skytrain's National Stadium station. This is a high end mall catering to leisure travelers.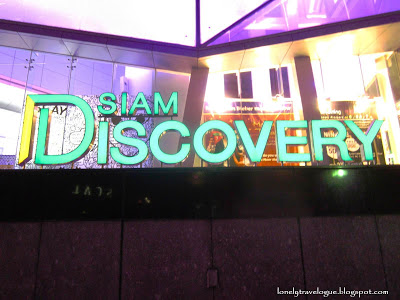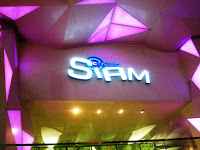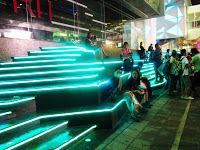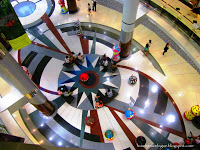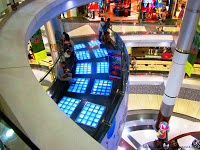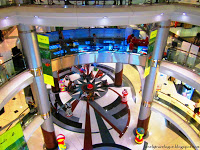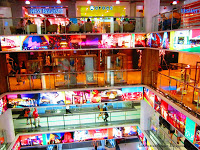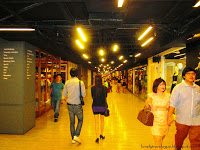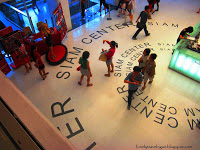 How to get there: Take the BTS going to either National Stadium or Siam station. This mall is connected to MBK Center.
Next to Siam Center is the much upscale mall – Siam Paragon. This mall also houses the largest aquarium in South East Asia, the Siam Ocean World. This mall mainly caters to the rich Thais as well as rich tourist. Most of the shops here are signature designed that could cost my whole Indochina Adventure! Hehehe… Siam Center and Siam Paragon is connected by a courtyard that often host special events.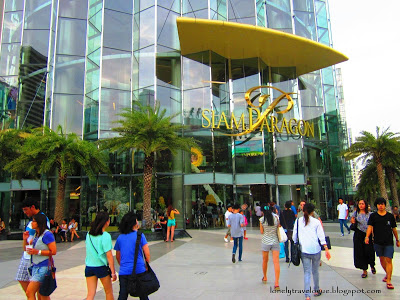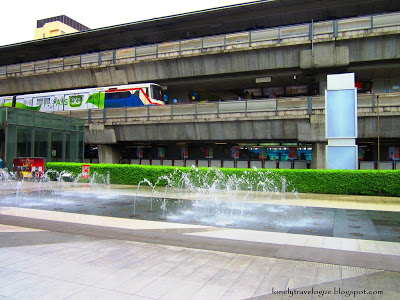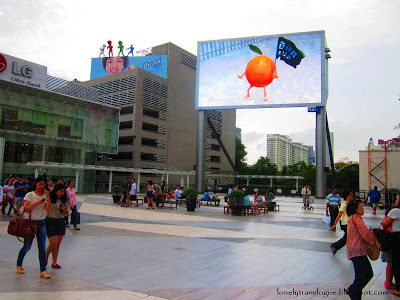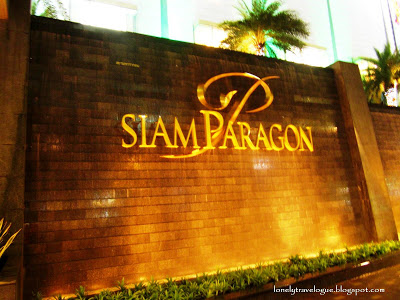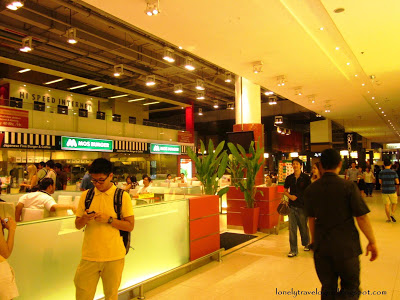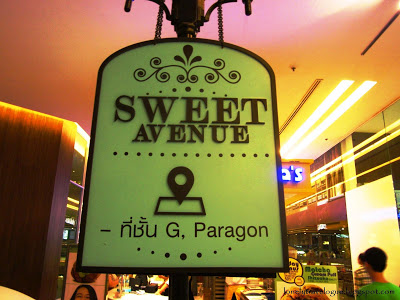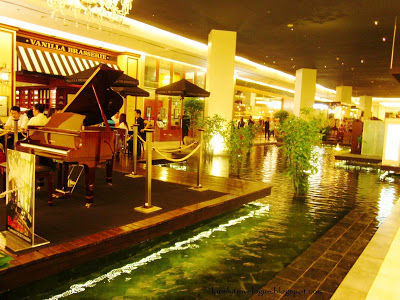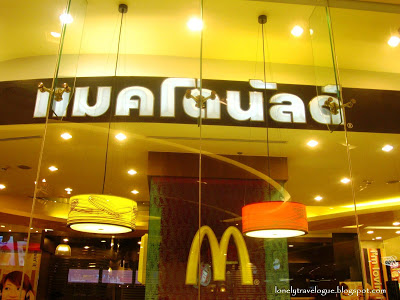 How to get there: Take the BTS going to Siam station. This mall is connected to Siam Center.


In front of Siam Discovery is the famous Siam Square. Unlike other shopping center, this mall does not have vertical building that houses its shops, boutiques, cafes, bookstore, restaurants and the like that you might think. This mall, for me has a downtown atmosphere like in Cubao Expo in Quezon City Philippines. I guess you can haggle here as compared to the malls in front of it.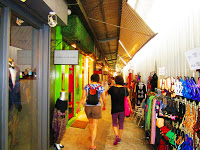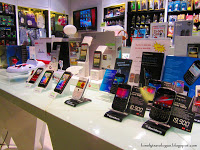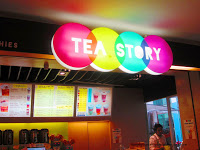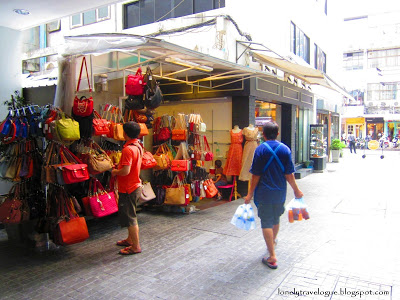 How to get there: Siam Square is in front of MBK Center and Siam Center.
Whenever I travel I always say to my self that I will never buy a lot of things either for me or pasalubong to my love one's (present). But hey, guess what? I always end up keeping a portion of my budget in case I will like anything. And usually I like a lot of things from any place… hahaha… Did I mention that 21% of my budget in my Indochina Adventure was allocated for shopping? This was a last minute decision because Chatuchak Weekend Market
made me wanna visit Bangkok more hahaha. Oh my, I should avoid this… grrr… My buying disorder (yeah buying disorder!) really fit for Thai Tourism… yeah sure… they got a lot of money from me…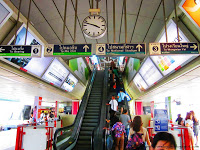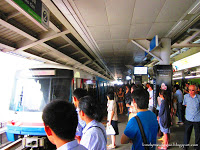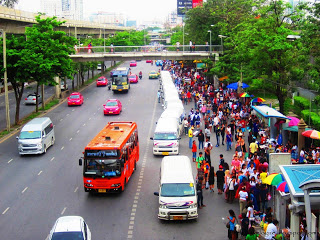 Well Chatuchak Weekend Market is the best place for shopping spenders (like me?) traveler. The market has a whopping 8,000 stalls! Yes, 8000!!! You can buy almost anything from this market. The market has 27 sections ranging from books, clothes, plants, antiques and almost anything that you could think of! (Oh did I exaggerate that? I don't think so…)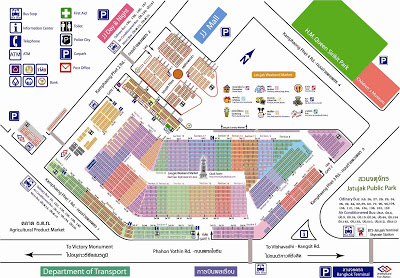 I bought a lot of t-shirts and bags for my folks back in Manila. After two hours of strolling and, yes buying, I've realized that I actually couldn't carry the two big plastic bags on my both hands! I wanted to find if there is a luggage counter where I can put it there and stroll again because I wanted to eat STREET FOOD (whooooaaaa).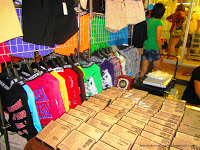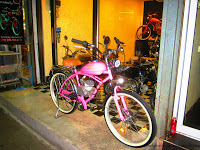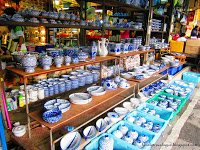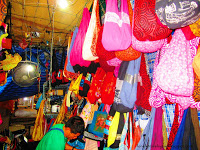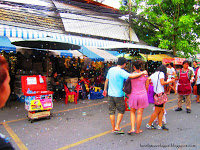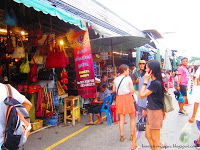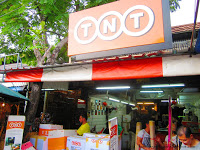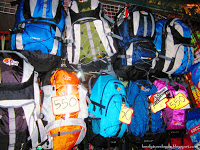 Crazy enough, I decided to go back to my hotel then get back to the market just to eat street food! Hahaha… I wanted to get back not only because of food, of course, I wanted to see the night life and to mingle with other travelers like me =)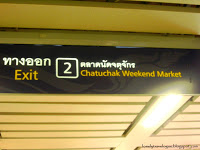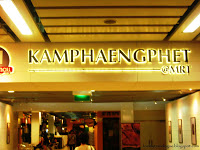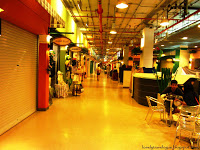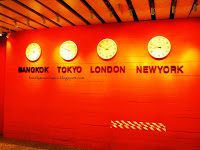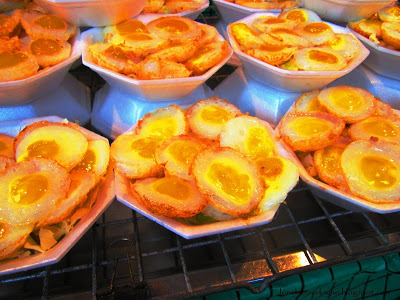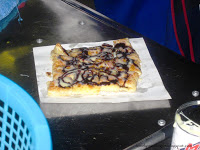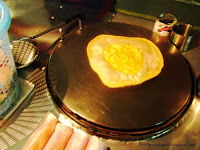 How to get there: Take a BTS going to Mochit Station (Do not take the Chatuchak Station because you will end up in Chatuchak Park not in Chatuchak Market. Another option is take an MRT (the subway) going to Kamphaeng Phet Station. This time you will find your self inside the market.