Lucban has been on my "must-travel" ever since I've seen the colourful leaf-shaped decoration in front of the town's old houses during the Pahiyas Festival. The vibe on the pictures are so lively and generous. They call Lucban the Summer Capital of Quezon Province because of its cool weather all throughout the year. No doubt because the town is nestled at the foot of Mt. Banahaw. This title made me more excited to visit the town which came true just this month! I was able to find a hotel in Lucban that's very comfortable and perfect for my stay.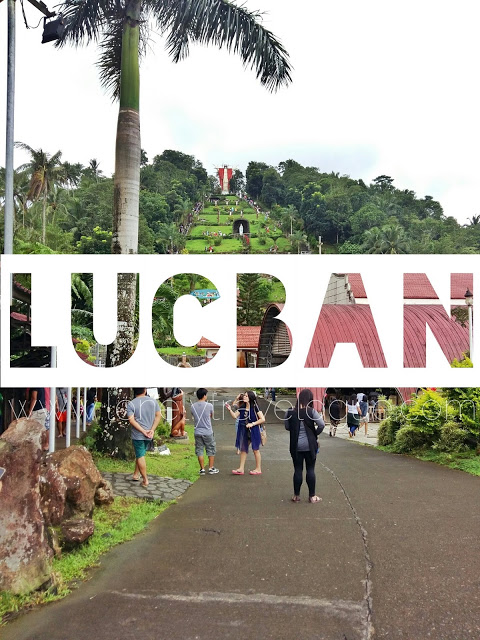 I have been to Lucban twice but the heavens were so
mysterious during my first two visit. Heaven would always cry though there were
no recorded typhoon on my first two visits. We would still wander the town though
but with the sad face on a gloomy day. Just recently the heaven conceded to my plea for a good
weather for us to roam around Lucban. Yes! Lucban this time! It was my time to
visit this town and experience its cool and vibrant setting. Lucban is known
for their Longanisa which is for me
the best in the country along with Vigan Longanisa. It is also a pilgrimage
site for the Catholic devotee with the presence of the Kamay ni Hesus Shrine. For most part, I like Lucban because of its
old town atmosphere. Everything in Lucban are so innocent and pure.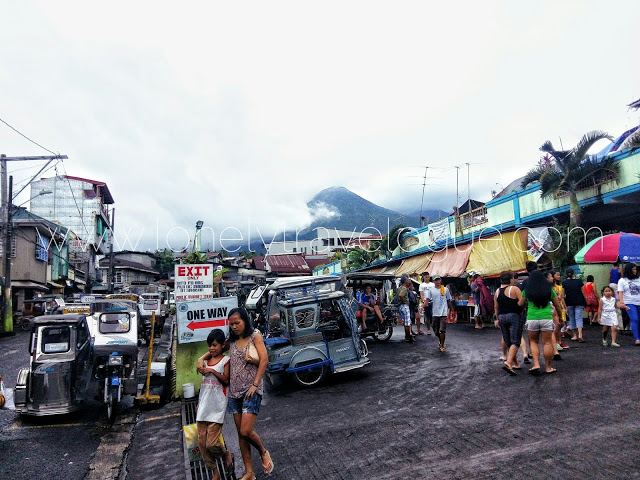 Mt. BanahawLucban Town Lucban has a collection of old houses in almost all of its
narrow street. The row of old houses makes Lucban a lovely town for me – very
homey and nostalgic place. Walking around the town gives me rest – rest for my
weary soul. The vibe is so cool that it relaxes you within. The fact that I'm
looking at the decades old house give me an impression that I have a past – a
rich past – that it could carry me to my future. And the fact that the
mysterious Mt. Banahaw is the backdrop of the town, it's magical like the
mysterious short story on my black and white elementary text book.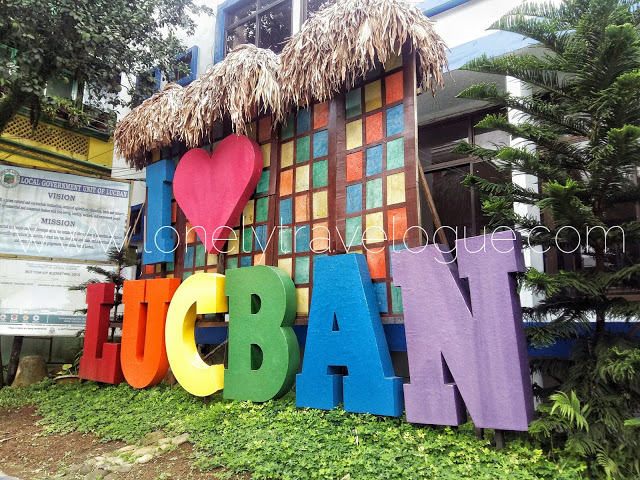 Kamay ni Hesus This shrine is popular not only among Catholics but also
with the tourist going to some beach escapades in Quezon like Borawan or
Pagbilao. Kamay ni Hesus is huge complex for religious activities with
accommodation and retreat facilities. It also has a church where devotees can
attend mass every day. Kamay ni Hesus is famous for its healing mass every
Saturday conducted by the healing priest, Fr. Joey Faller. It also has playgrounds as well as some stores
selling religious and souvenir items. Kamay ni Hesus is also known as Grotto among the locals. So
when you hire a tricycle just simply say grotto instead of Kamay ni Hesus.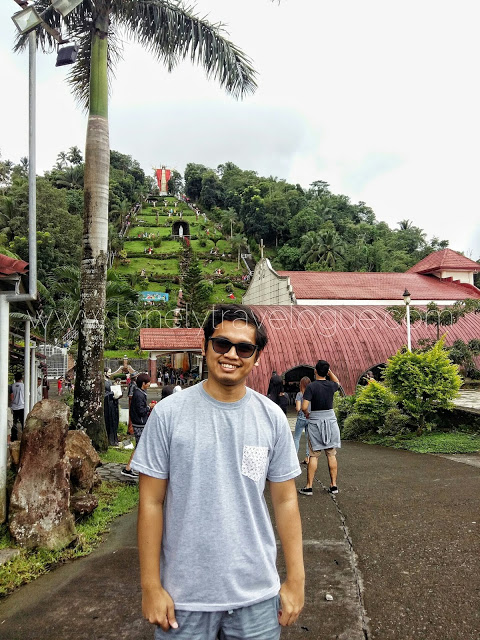 The highlight of the 5 hectare complex is the tall statue of
Jesus Christ on top of the hill. It can take you 10 to 20 minutes to reach the
statue depending on your speed. While going up appreciate the beauty of each
layer. You will actually notice the Station of The Cross which depicts the
sacrifice of our Lord Jesus Christ all the way to the cross. This is the reason
this place is popular among Catholics, here they can show their devotion to
Jesus Christ by following his footsteps to the cross. When you reach the top, I am sure you'll be exhausted. The
fact that you reached the top looking at the face of Jesus Christ is a relief.
Look at your back and you will be rewarded still with the foliage view of the
vast coconut plantation and rice fields of Lucban, Tayabas all the way to
Lucena City. You will also see there the town of Lucban. Rest for a while and
feel the moment while on top of the hill.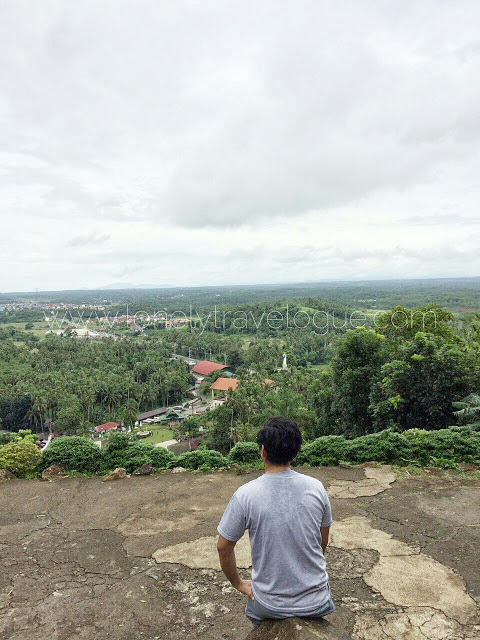 Lucban Church San Luis Obispo de Tolosa Parish Church is a 14th
Century Church founded by the Franciscans. Lucban Church is standing as a
living testament of Lucban's history and rich culture. I like the church so
much because of its ornate façade with unintentional vegetation that makes it
more alive and eye catching.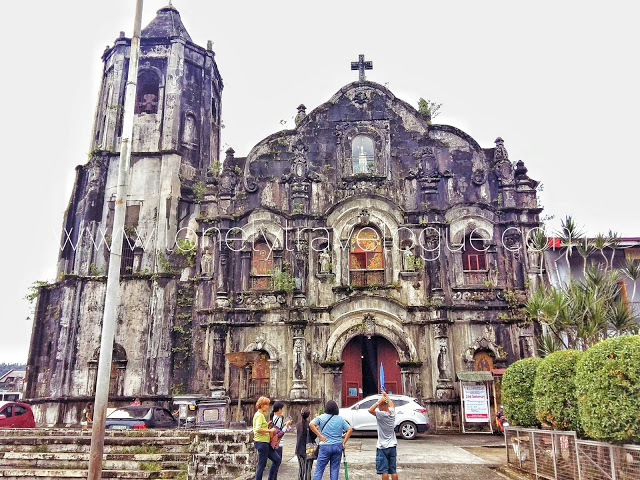 Lucban Church is the home of Pahiyas Festival happened every
15th of May. What to Eat in Lucban Lucban Longanisa Lucban Longanisa is a delicacy of the town with a strong
garlicy taste. It is very common to see this brown sausage hanging in almost
every corner of the town. For a better experience watch the locals stuffing the
longanisa. It is a common practice to eat Lucban longanisa with vinegar.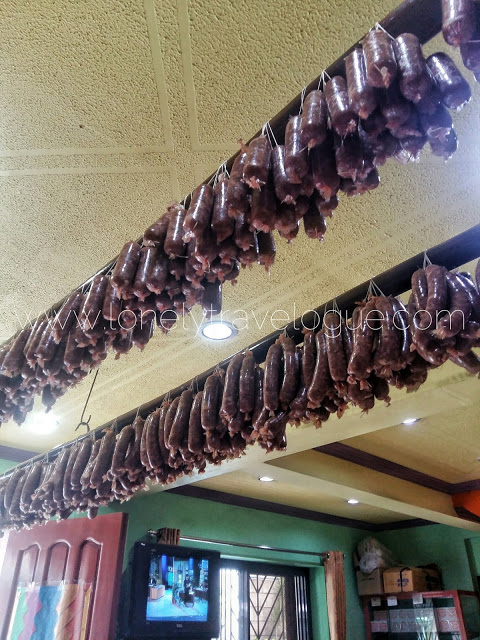 Aside from Longanisa there are many delicacies in Lucban that you can bring home When you visit Lucban, be sure to bring home a dozen or two
of Lucban Longanisa to bring home the experience. Pansit Hab-hab Pansit is a favorite snack or merienda all over the country.
In Lucban they have their own version of this snack which is Pansit hab-hab.
You eat this delicacy in a banana leaf straight to your mouth. Fork and spoon
is not necessary when you eat pansit hab-hab. I tried asking for fork but they
did not gave me. Like Lucban longanisa, Pansit hab-hab is best to eat with
seasoned vinegar.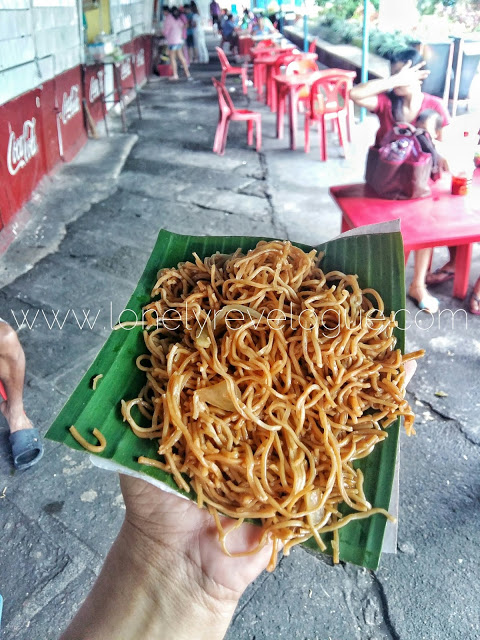 There is a row of eateries beside Lucban church where you
can taste Pansit Hab-Hab. How to get to Lucban By Bus. From Cubao or Buendia take a bus going to
Lucena. Tell the conductor to drop you in the intersection going to Lucban
Quezon. Take a jeep going to Lucban. With this route you can visit first the
Kamay ni Hesus Shrine or simply Grotto for the Locals.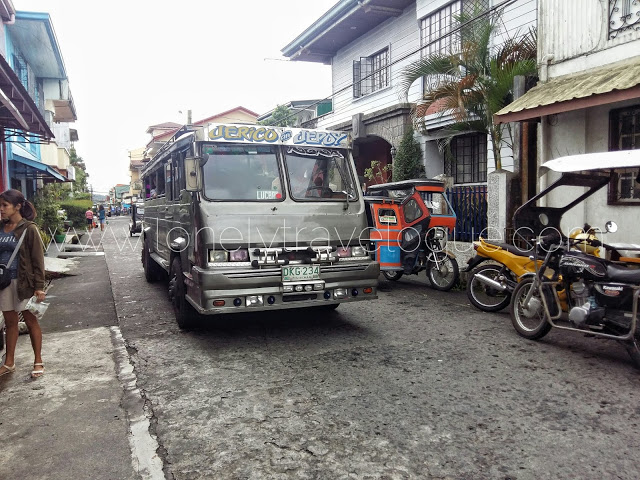 Jeep going to Lucena By Bus and by Van. From Cubao or Buendia take a bus
going to Sta. Cruz. Tell the conductor to drop you in SM Calamba. They will
actually drop you in front of Waltermart which is a short distance from SM
Calamba. At the parking lot of SM Calamba there are UV Express going to Lucban,
Quezon. Travel time is around 2-3 hours from Quezon City. Where to stay in
Lucban Samkara Restaurant and Garden Resort is just 10 minutes away
from Lucban town and 20 minutes away from Kamay ni Hesus. When you feel like
resting for one or two days, Samkara Restaurant and Garden Resort offers an
accommodation that uniquely provided by them. Indulge with nature and with the
sound of the stream beside each of Samkara's room.