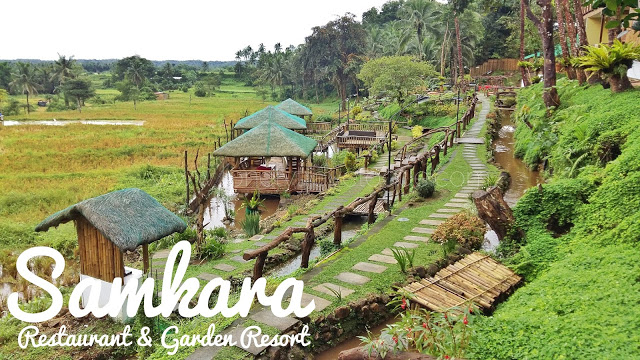 We often think that the most common place has nothing
special to offer thus we neglect paying attention to them. Sadly we just
past-by the simplicity and beauty of the most common places that we know not
knowing that it is a gem that has yet to be find by our naked eye and innocent
heart. I was thought by life to stop once in a while in the journey.
When you pause for a while you will be able to see the most beautiful thing in
the most common place or thing in this surface – like mountains, lake, rivers or even the rice paddies.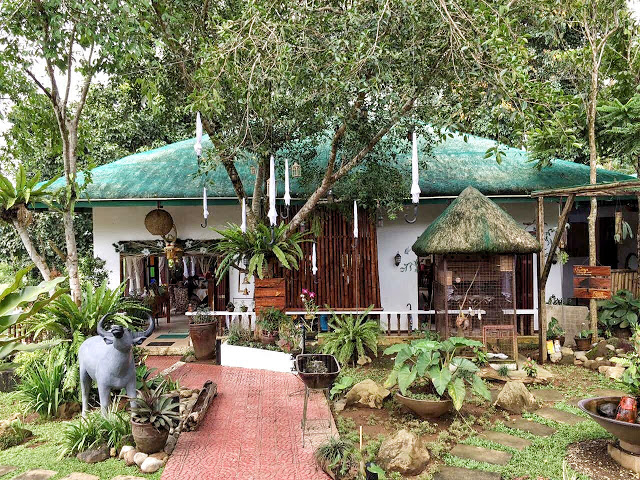 When I knew about Samkara Restaurant and Garden Resort in Lucban Quezon I was amazed like a child seeing his first balloon floating on air. I had this child-like feeling because I am sometimes guilty of focusing on the destination not the journey. Samkara Restaurant and Garden Resort is a garden-of-eden sanctuary located in Majayjay-Lucban Road. It is nestled at the foot of the mystical Mt. Banahaw. Samkara mainly serves the pilgrims and executioners to Lucban's finest Kamay Ni Hesus. Families gather at Samkara to eat and have quality time with each other.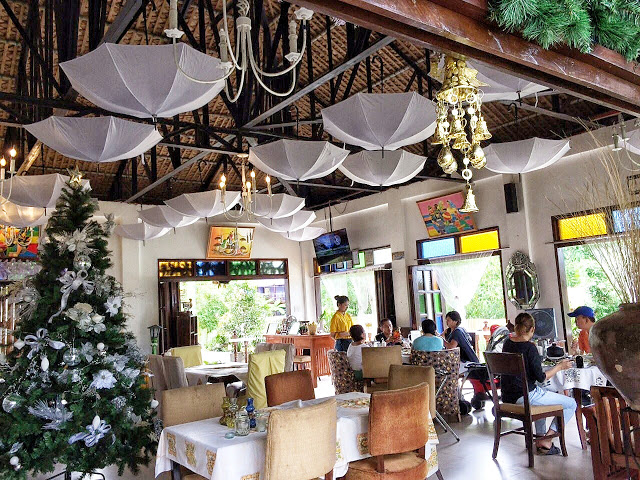 When you enter the restaurant, your eyes will be amazed by the playful interior. Instead of using a uniform tables and chairs, they opt to make it unique from each other giving the whole dining area a different vibe. The whole dining area of Samkara Restaurant and Garden Resort is like a gallery of artwork and produced from Quezon Province. The area is very picturesque and "instagramable" I actually have tons of photos on my smart phone.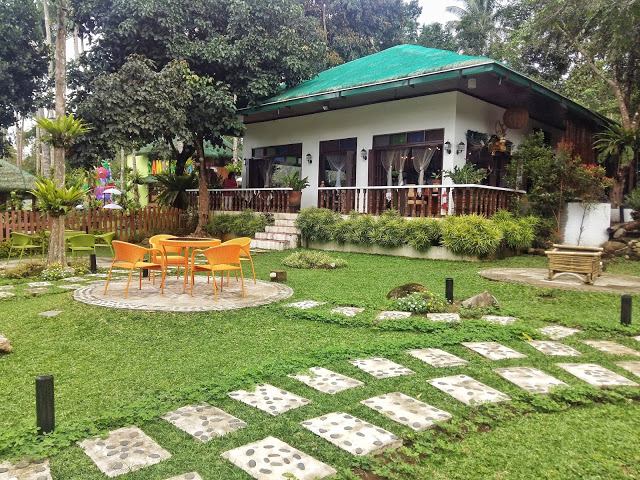 When I asked one of the staff for Samkara's specialty he quickly said "Ginataang Kalabaw" (Carabao cooked in Coconut Milk). I automatically gave him a 2 seconds stare for his answer. Well I was shocked that they are serving Carabao. I said we'll order that tomorrow. It too late for us to eat heavy meal. It was raining the night we arrive so we choose to stay inside our elegant accommodation and decided to stroll the resort in the morning.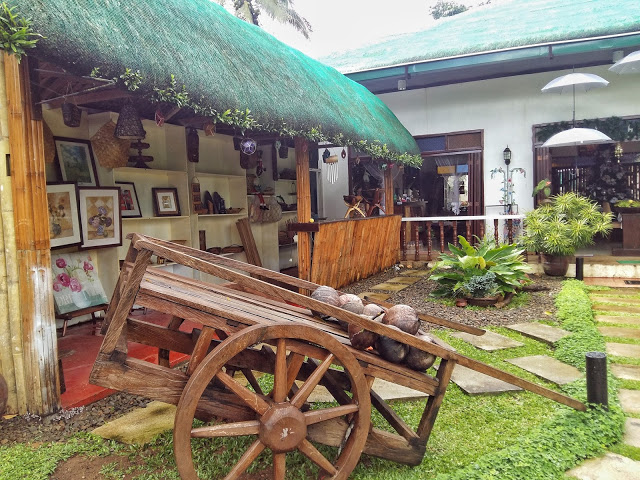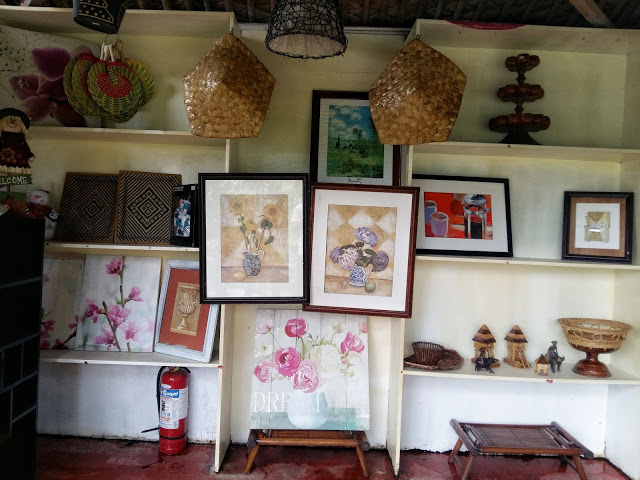 I like our room so much. Actually I love all the accommodation
of Samkara. Its pastoral and rural vibe soothes through your veins. Each rooms
is a literal Bahay Kubo – but Bahay Kubo of the 21st century. Inside
the rooms is a surprise. The mosquito net, for me is the centerpiece of the
room interior. It literally sets the mood inside giving you this purity effect that
when you lay on your bed with the mosquito nets covering your gentle body – everything
just stops and it will hum you till you sleep.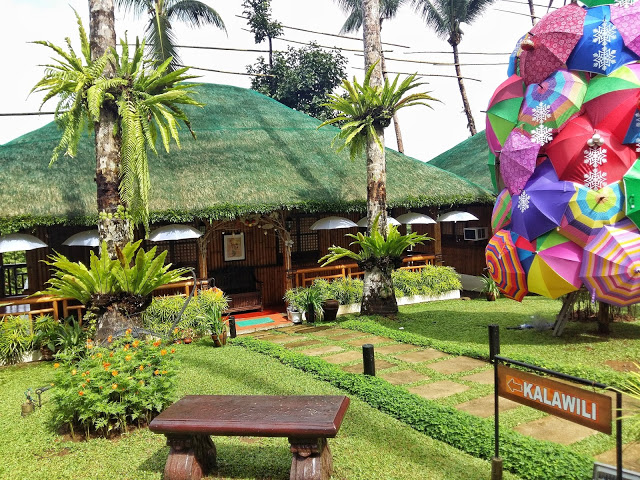 Our Kalawili Room has a veranda overlooking the other side
of the landscaped Samkara and the vast rice fields of Lucban. It is a good spot
to meditate or just think of life necessaries before you sleep or when you wake
up. I made a lot of notes and journal entry during my "me-time" at the veranda
with my tea and while the heaven was crying.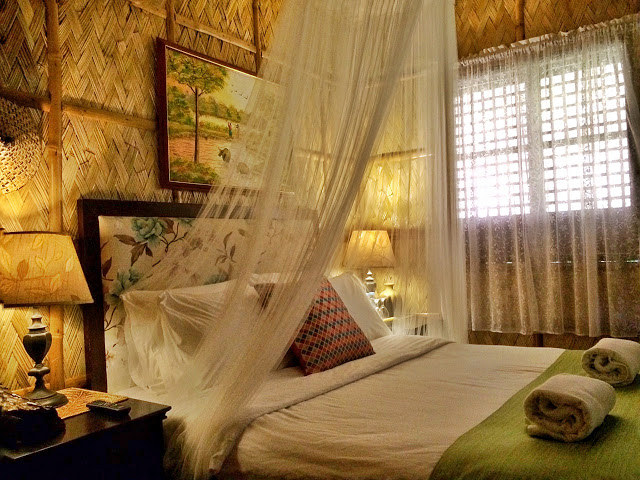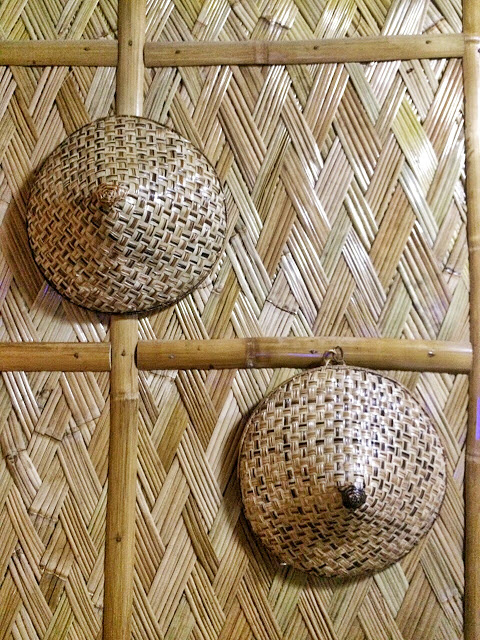 When we woke up the heaven greeted us with a fine blue sky.
We roamed around and saw that Samkara is truly a Garden of Eden in Lucban. The
guided pathway going to the pool is manicured with ornamental plants and Christmas
decorations.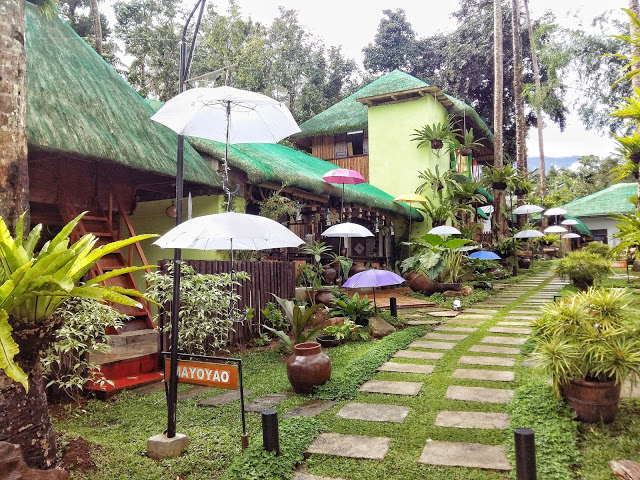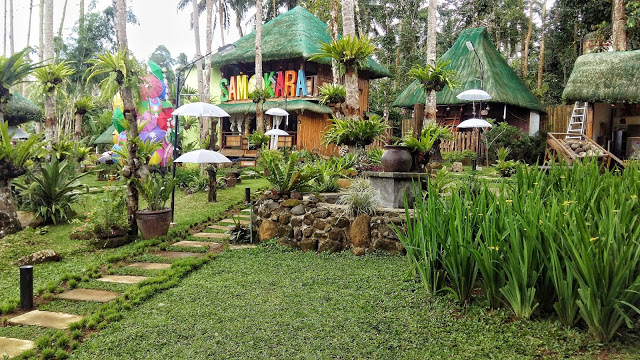 Down the resort is a swimming pool using natural water from
the nearby river. Sadly, because it was raining, we could not swim. They have
cottages for day tour visitors that is big enough to accommodate a whole clan.
During weekends when the restaurant is full they extend the dining area up to
the garden area. The wind blowing was so cool given the altitude of Lucban and because of the presence of the mystical Mt. Banahaw.
Samkara Restaurant and Garden Resort is so beautiful. It is an ideal place for small gathering for families and intimate reunion for friends. Lana and I had agreed that Samkara is an ideal place for a an intimate destination wedding. I would like to have a small number of guest for my wedding – less one hundred would be enough. Lana does not have problem with this.
Imagine a wedding at the foot of Mt. Banahaw. And while the ceremony is on-going the river flows and it creates a natural music for your wedding vows. Perfect!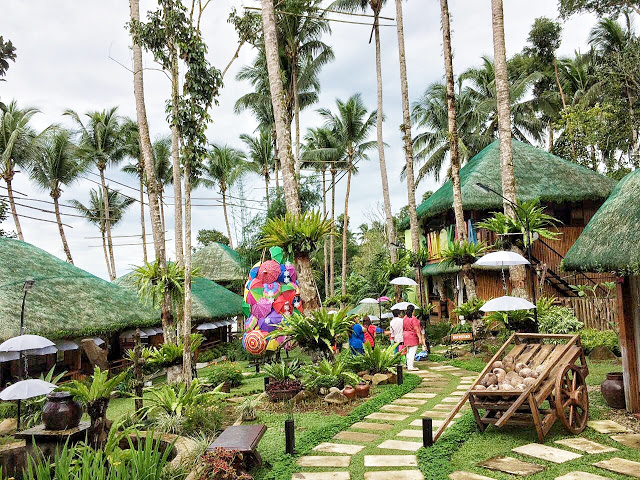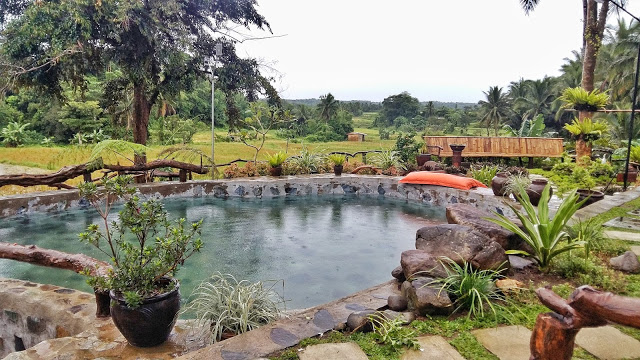 After we roam around and fed our eyes with stunning natural and man-made views we felt that our tummy should now be fed. As we walk towards the restaurant, we saw a cool place that we think is also a dining area. The place if full of framed quotes, memorabilia and books. And like the main restaurant it has a good music. It is like a cafe! One of the staff asked for our orders and we requested the famous Lucban longanisa.
Breakfast ala Lucban 💛 #HelloLanaPH #SamkaraPH #SamkaraExperience #DiscoverLucban #LMTravel2016 #love #bettertogether #happiness #trylocalPH A photo posted by Lana Margaret Caronongan (@binibining_margaret) on Oct 17, 2016 at 9:38pm PDT