I
needed some walk. I was too lazy to attend my Saturday Graduate School Class.
Instead, I decided to hit the roads of Manila again, spare my time and eat. I
invited Romel of www.sanjosenyonggala.blogspot.com and Billy of www.galaero-escapetravels.blogspot.com It was my first time to
meet Billy and because the blood of a backpacker and blogger runs in our body, we
immediately broke the ice and talked as if we knew each other years ago. Same
thing happens with other travel bloggers I've met before.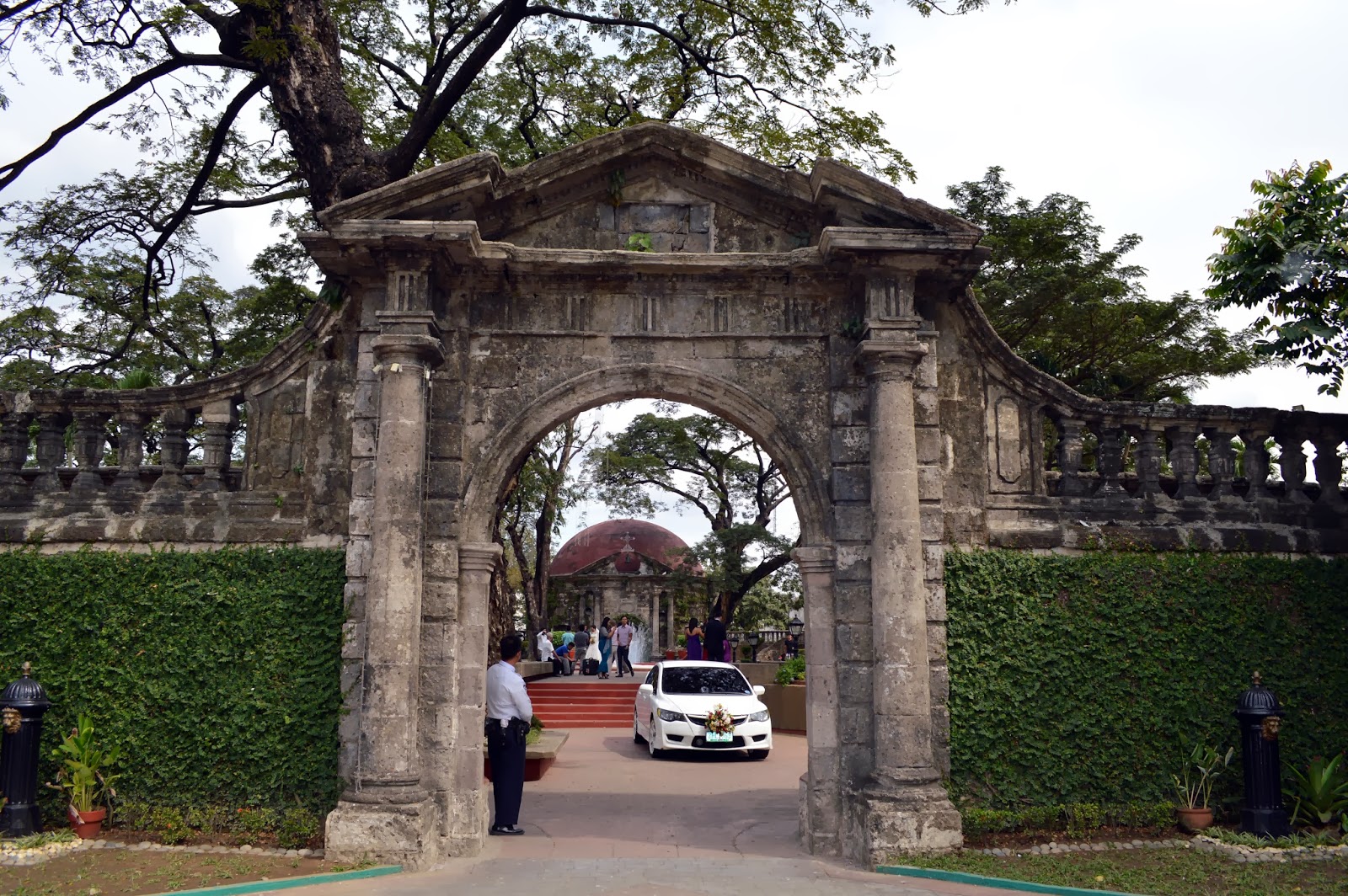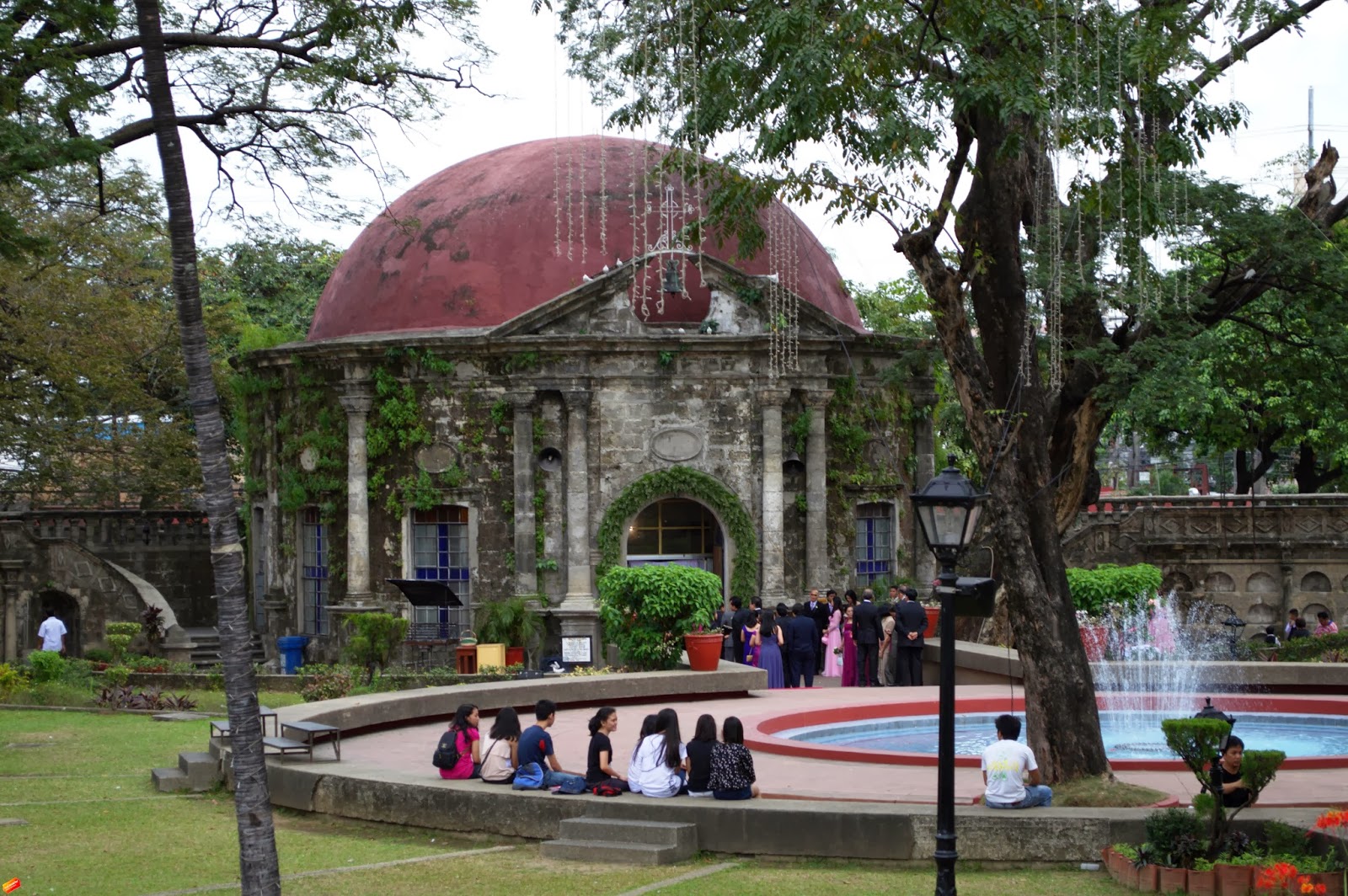 I started solo in Paco Park. The park is located at Padre Faura Street, Paco Manila. From Taft Avenue Paco Park is just 200 meters away so no need to hire a pedicab. It was my second time to visit this park/cemetery. A minimal Php10 entrance fee is required for visitors. The circular park is where the remains of Dr. Jose Rizal, our national hero was laid to rest.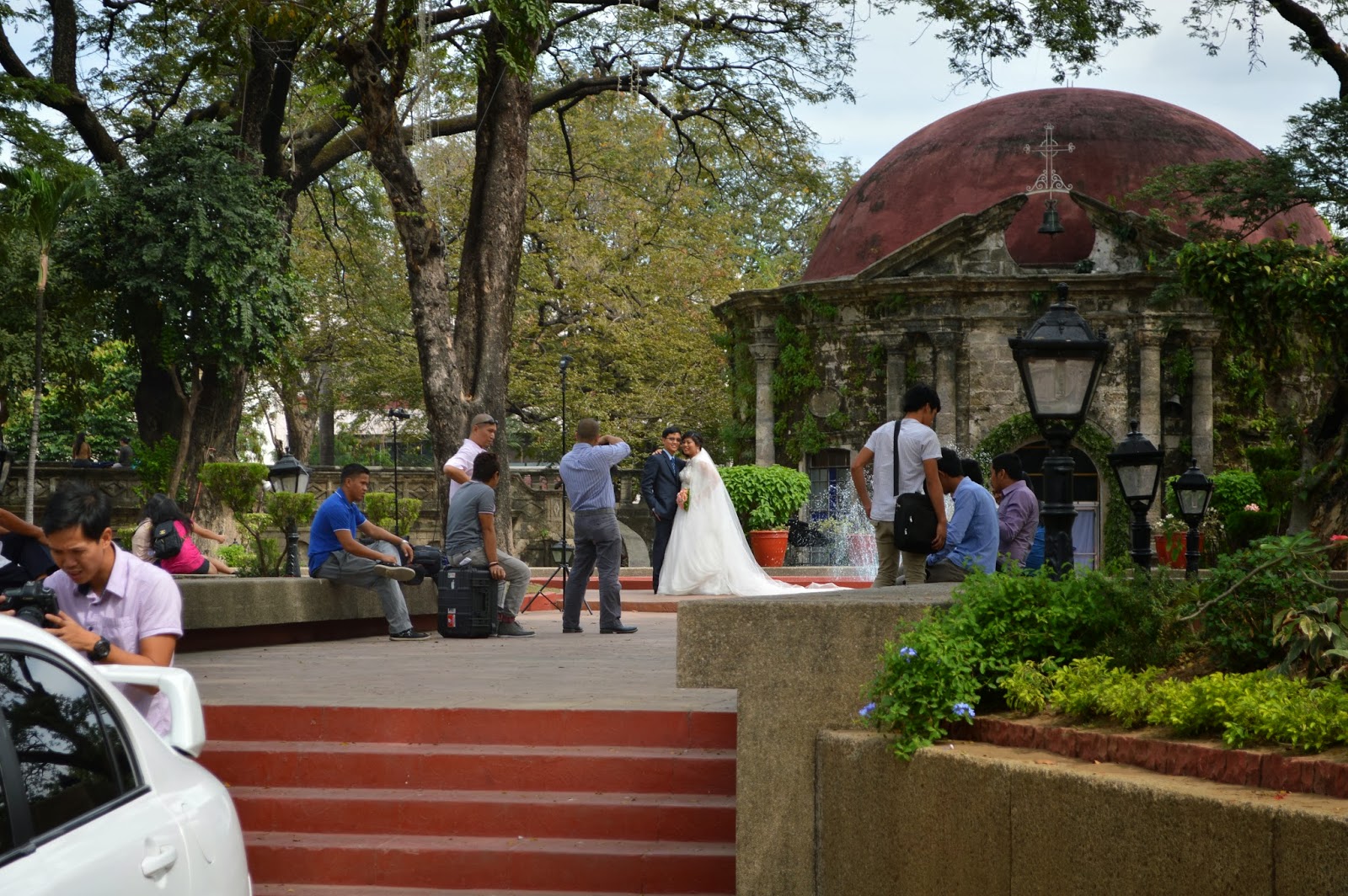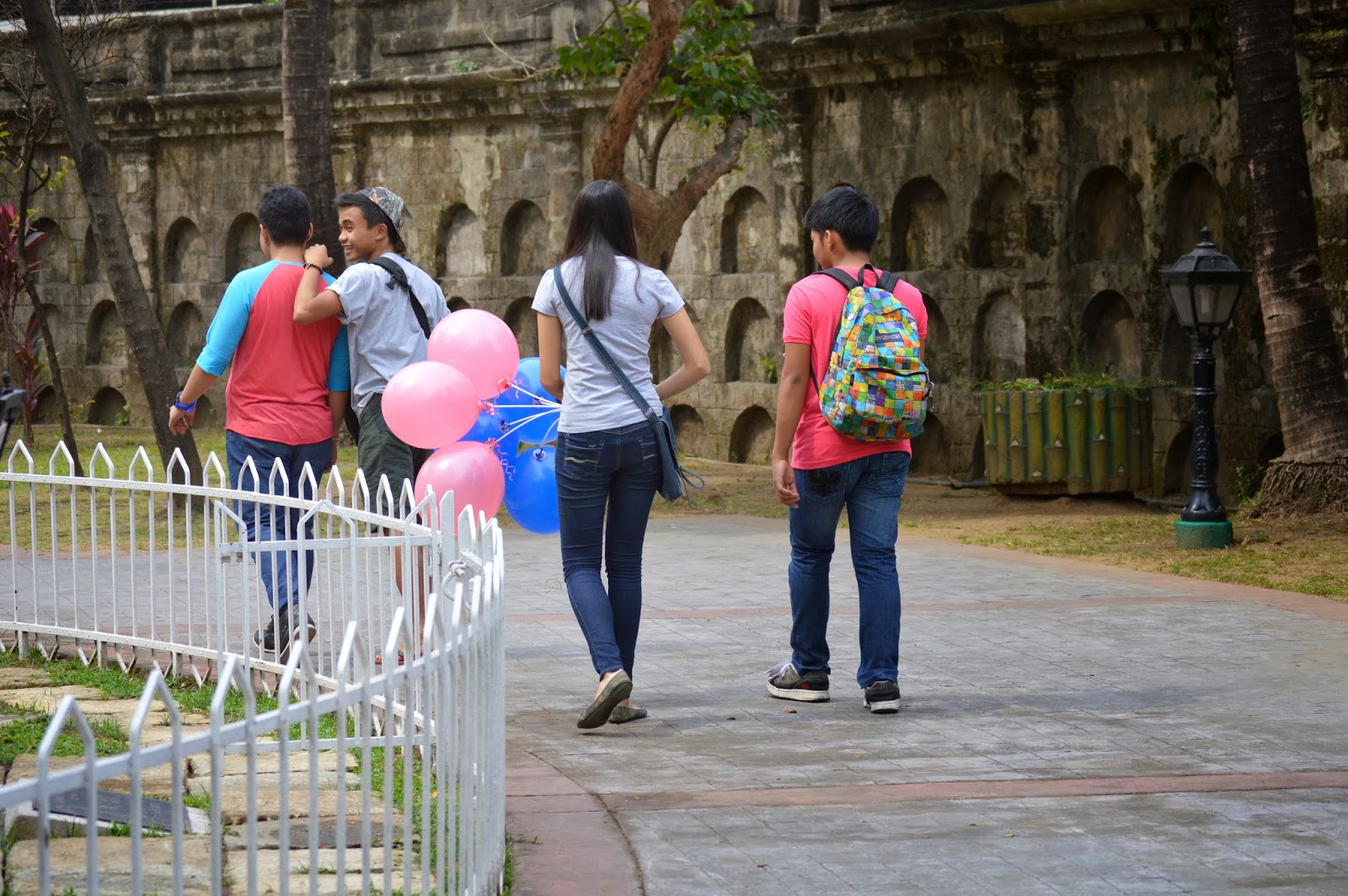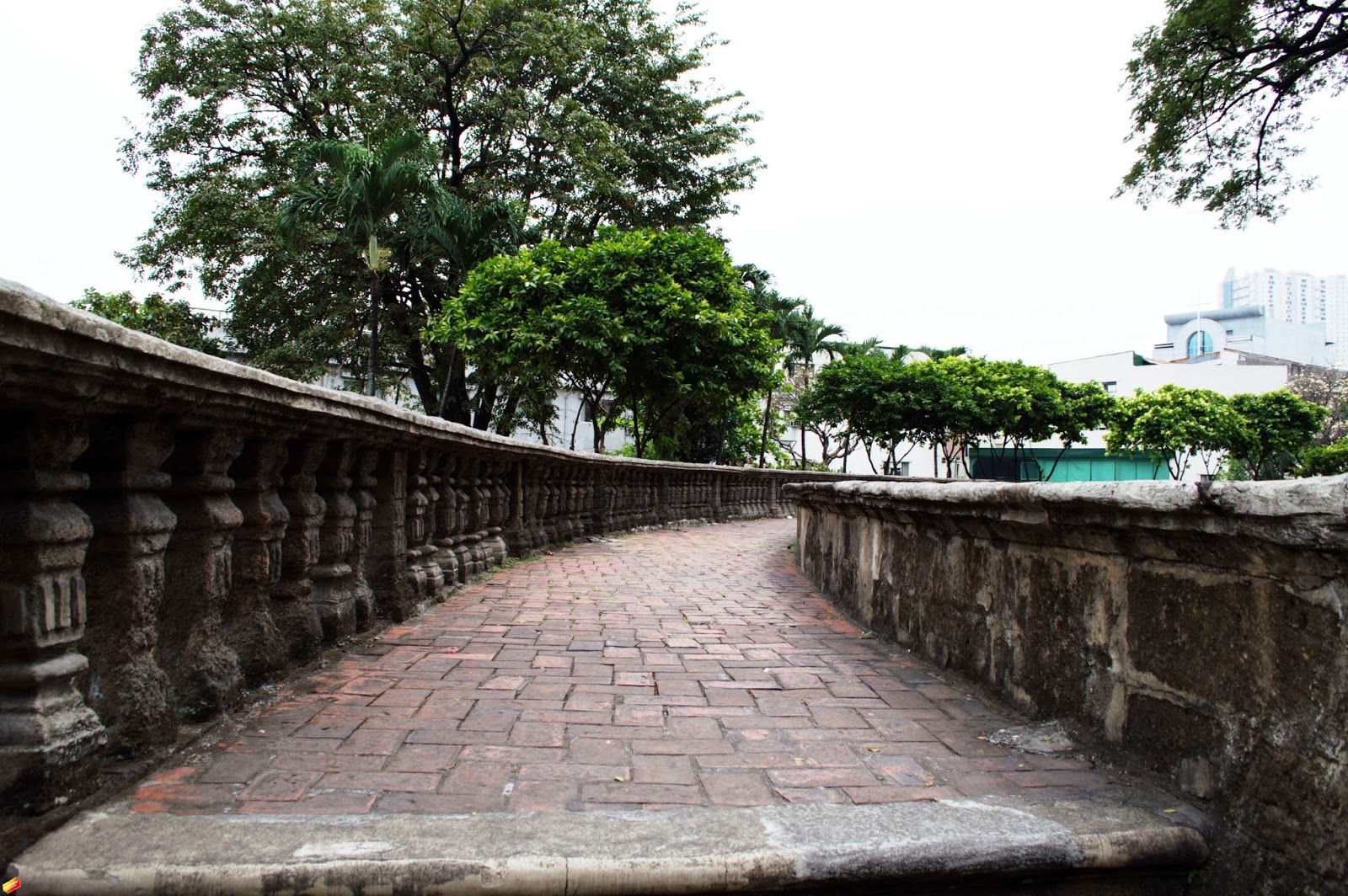 The Intramuros-like walls of the park serve as the resting place of the principalia or the rich and educated people during colonial times. There is a chapel inside as well to bless the remains. Today the church serves a different function not for the dead but to give a new life.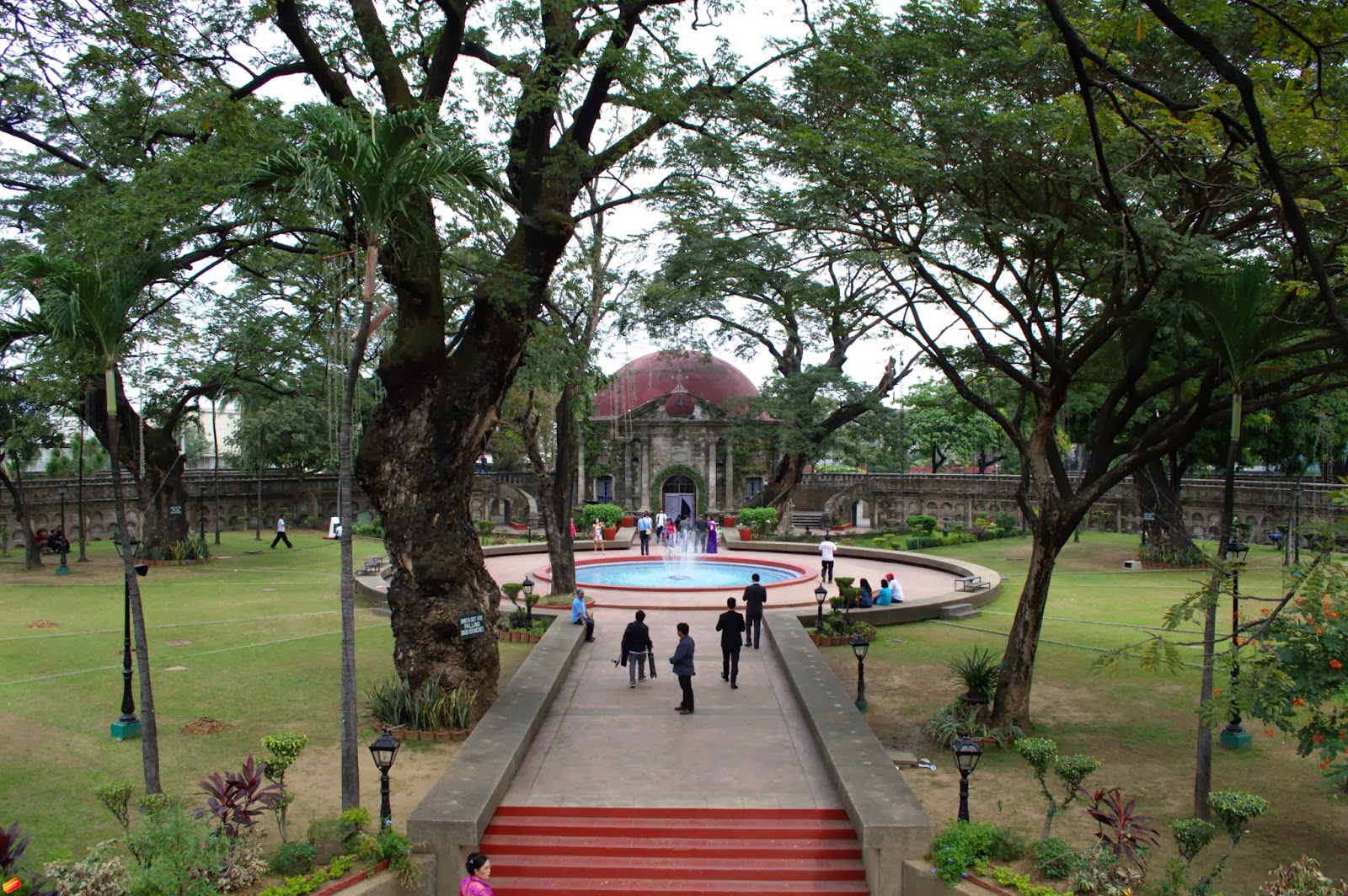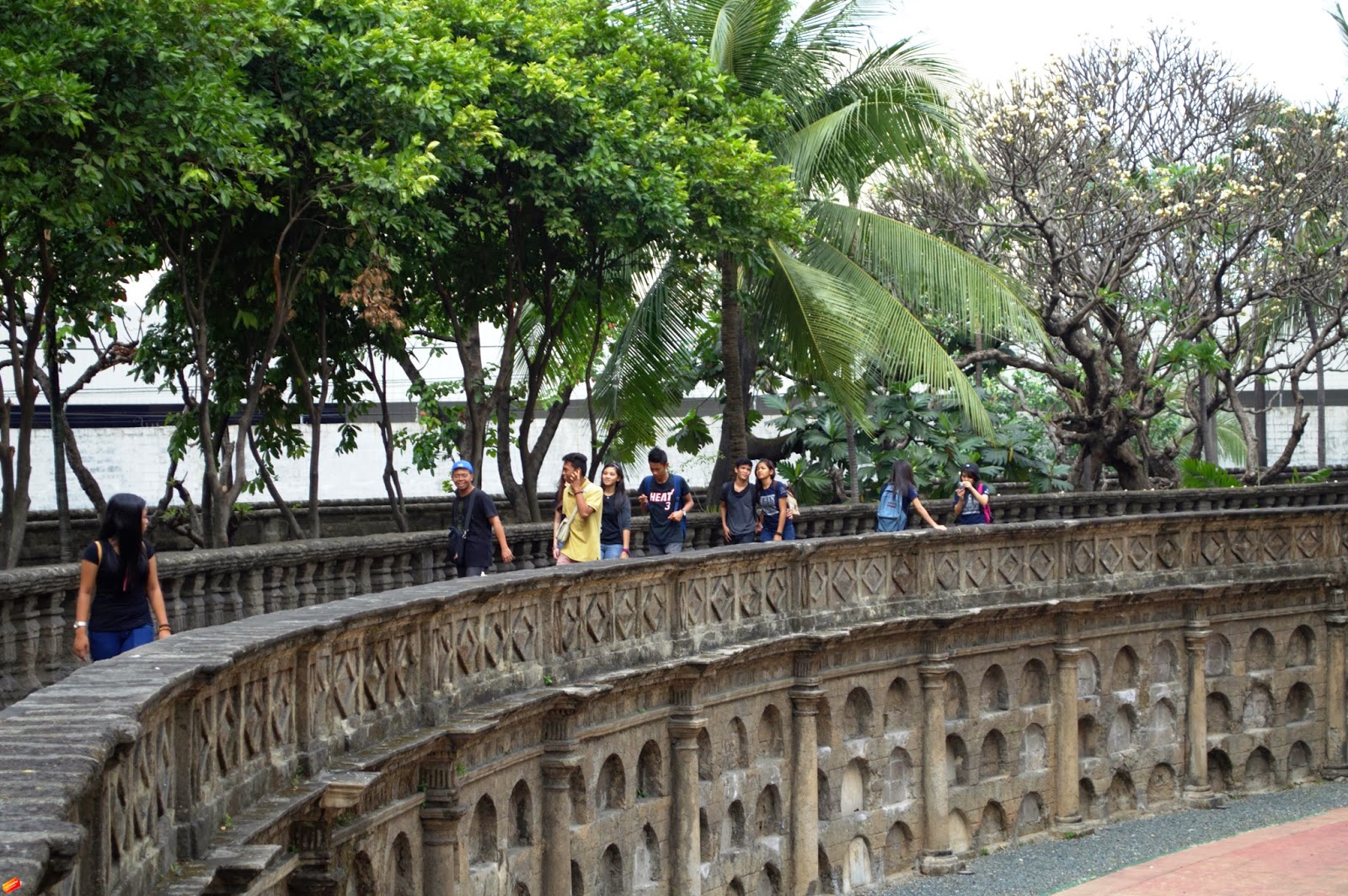 Like other functional parks in the metro, Paco Park is very conducive for students' activities, lovers' sweet moments and family bonding. I saw students' practicing their piece for school declamation. Others were playing volleyball while others are just playing skateboard or just roaming around.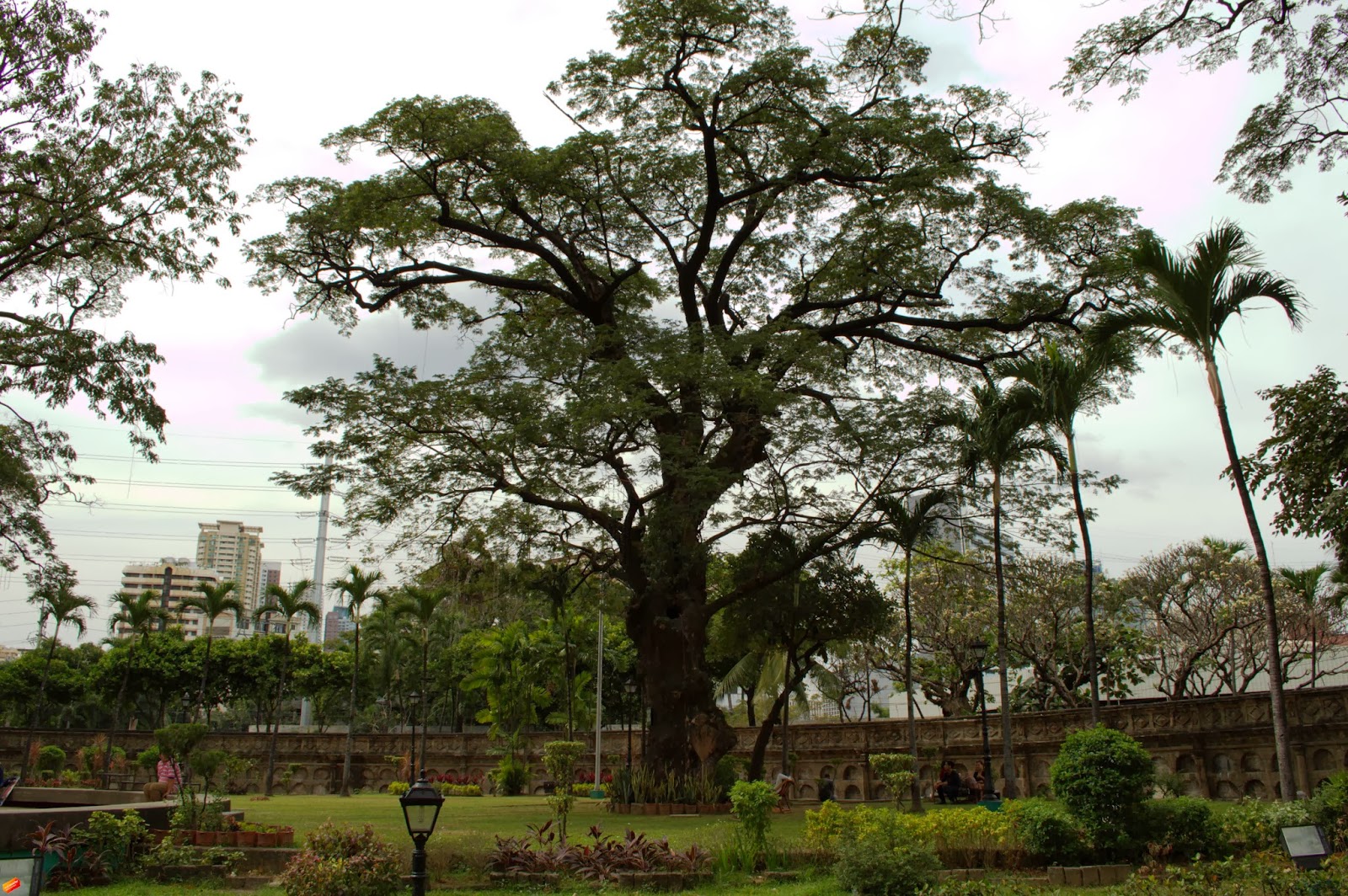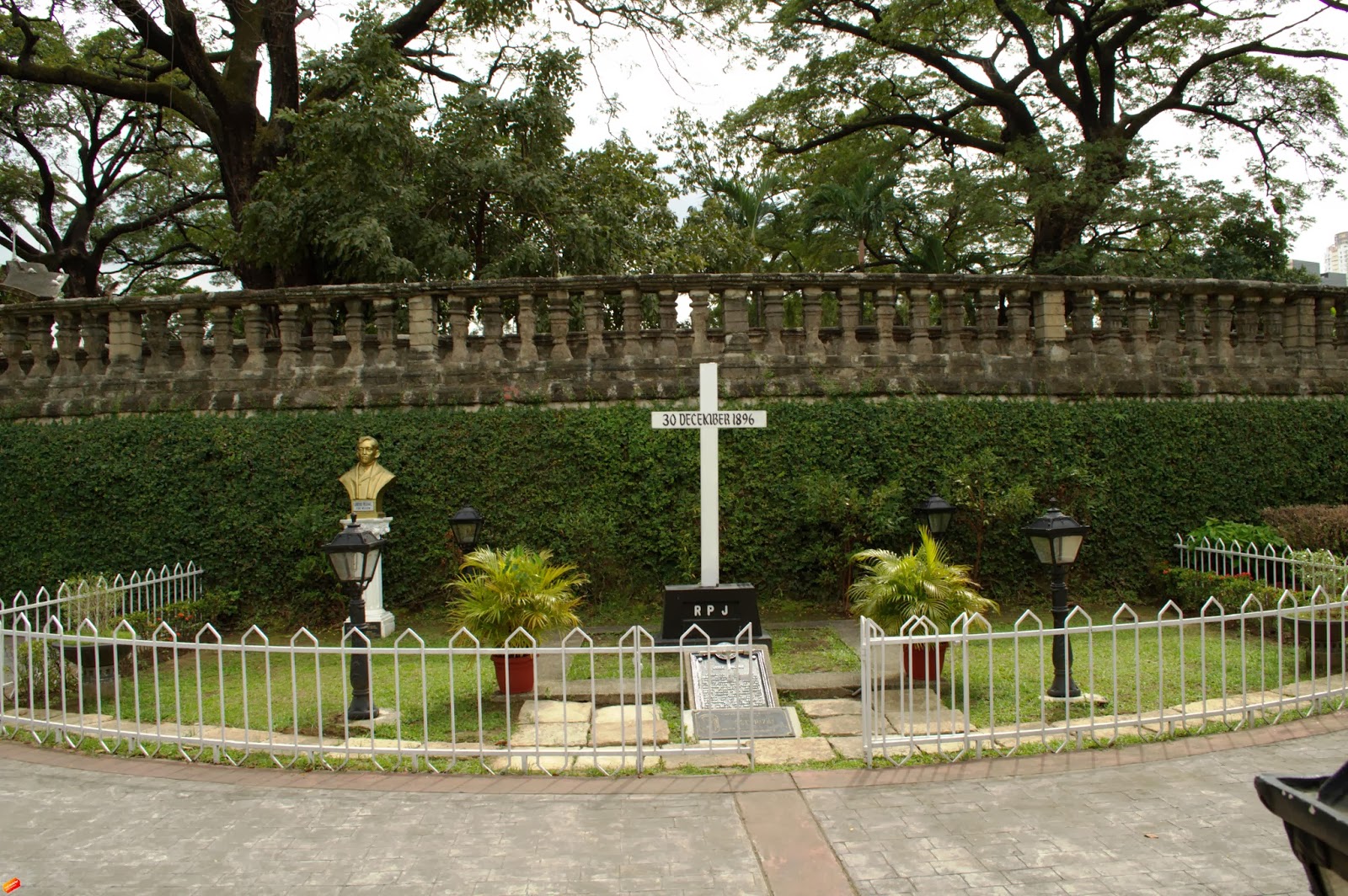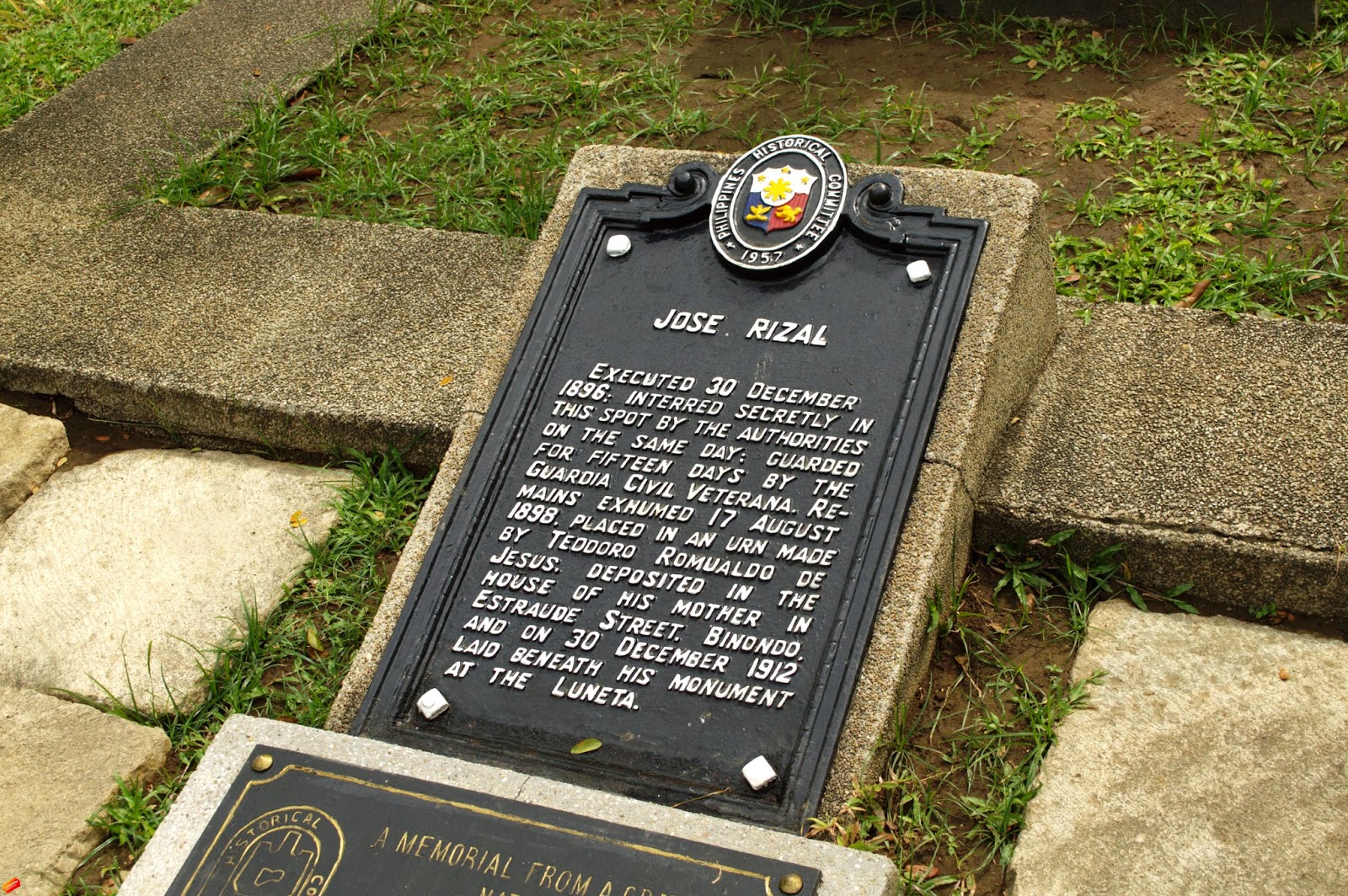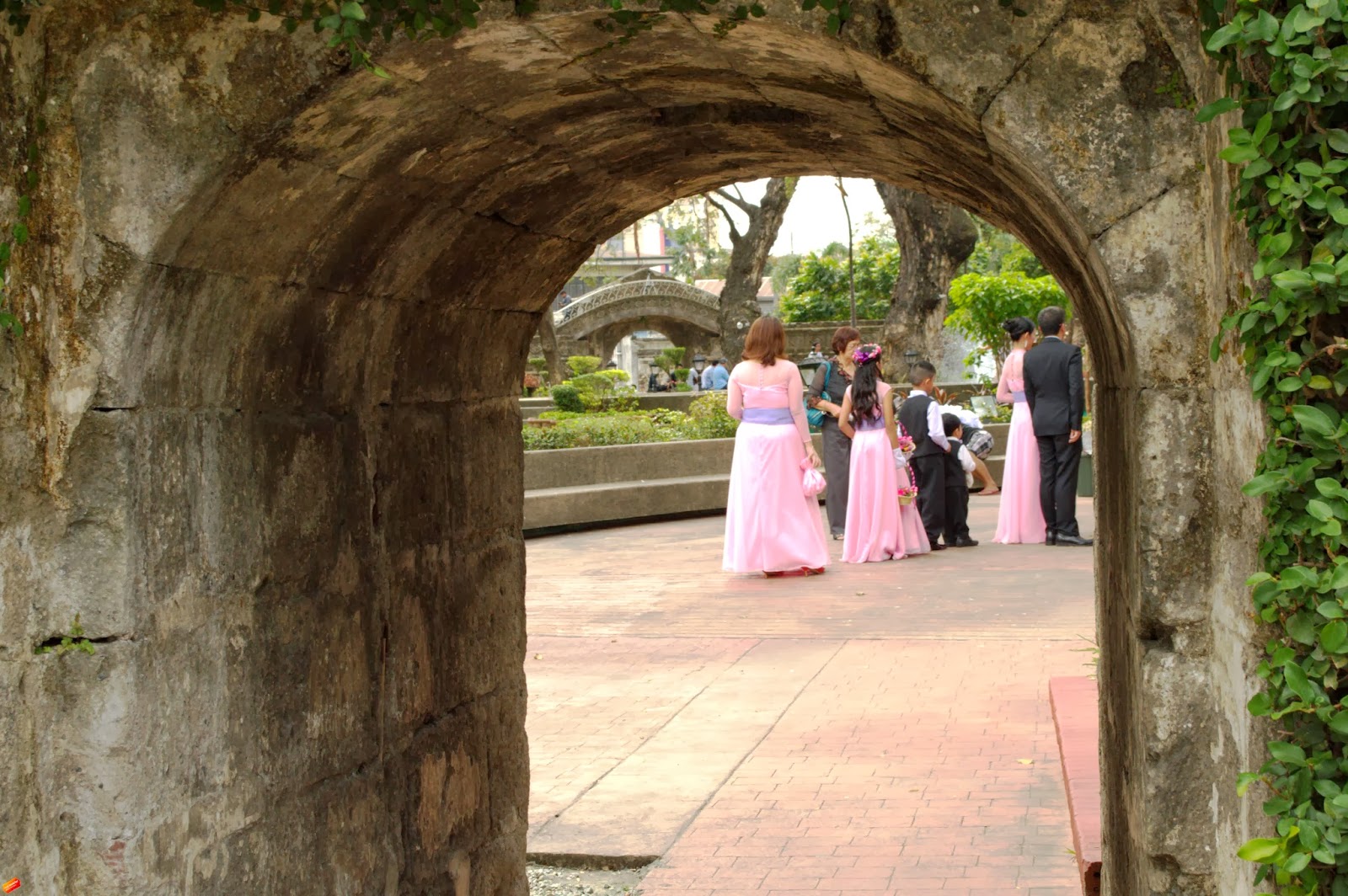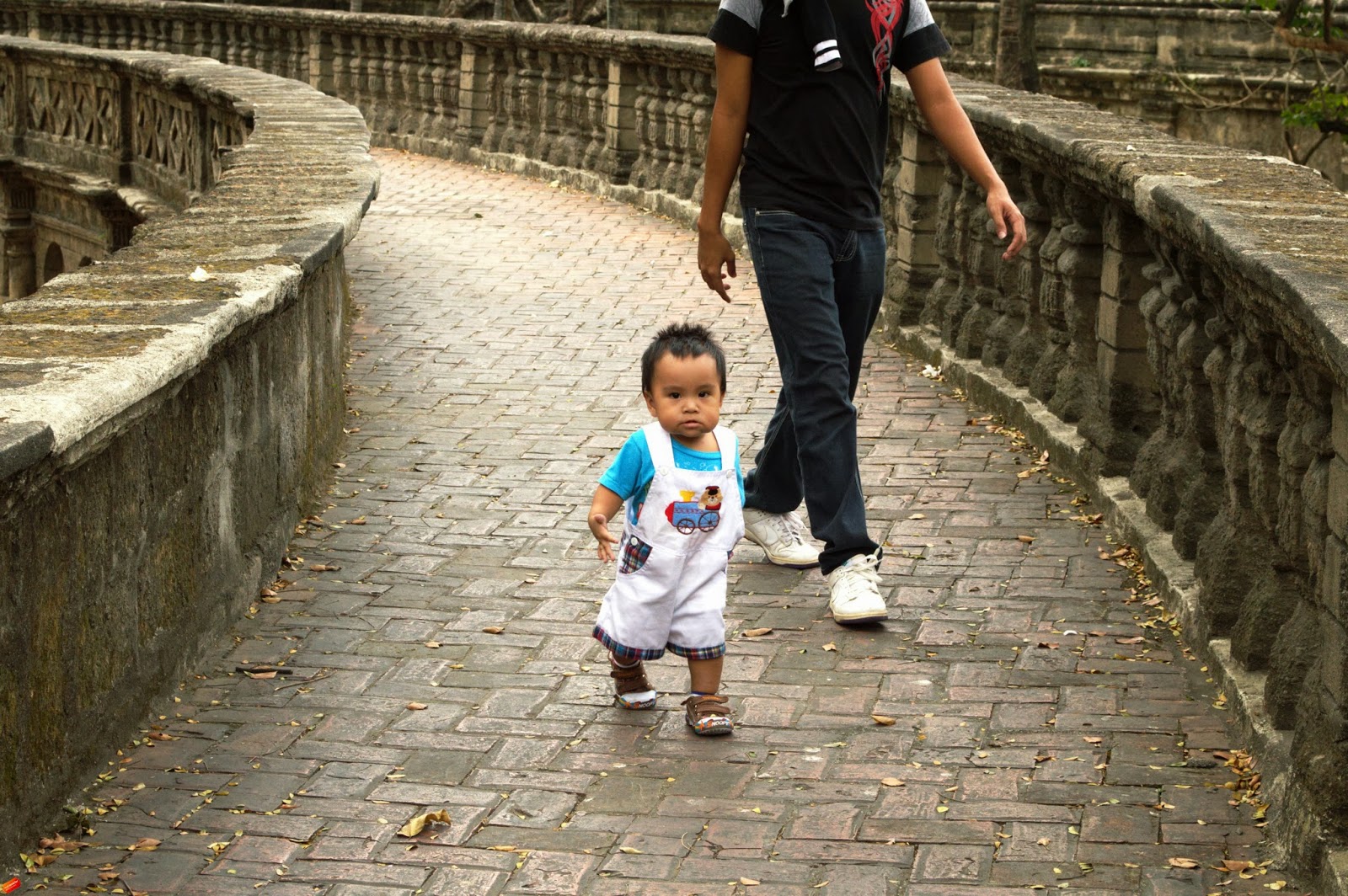 What really thrilled me were the bride and her entourage walking in the open aisle towards the chapel. Yes there was a wedding in a cemetery. Paco Park actually is a one of the nicest place to tie the knot that is not too far but too intimate for the life long celebration. Of course I took picture of them as if I am one of the guests. It was always a joy in my heart to see two people tying the knot and start a new life as one being. Later on the bride went back to the bridal car and wait for the time to finally hit the aisle.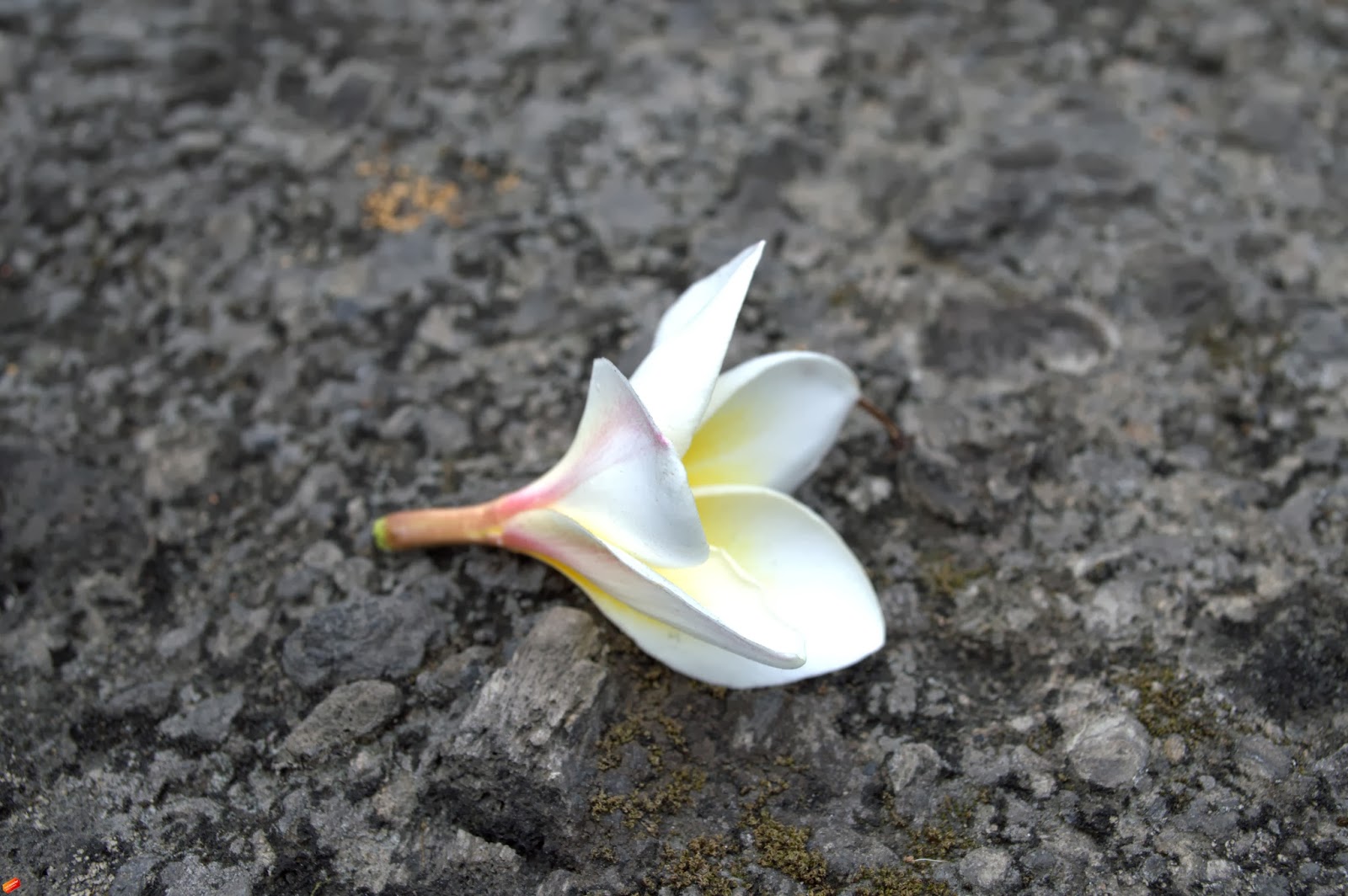 I was later joined by Romel who was so bibo coming from UP for his Saturday Grad School Class… Yeah I'm the looser. I was ecstatic to show him the wedding but it seems that it doesn't excite him the way it excites me. Then he was teasing me that I should get marry soon. Haha… But I was ready to retaliate, I teased him to court one of the female blogger (which I won't mention the name here) in our circle.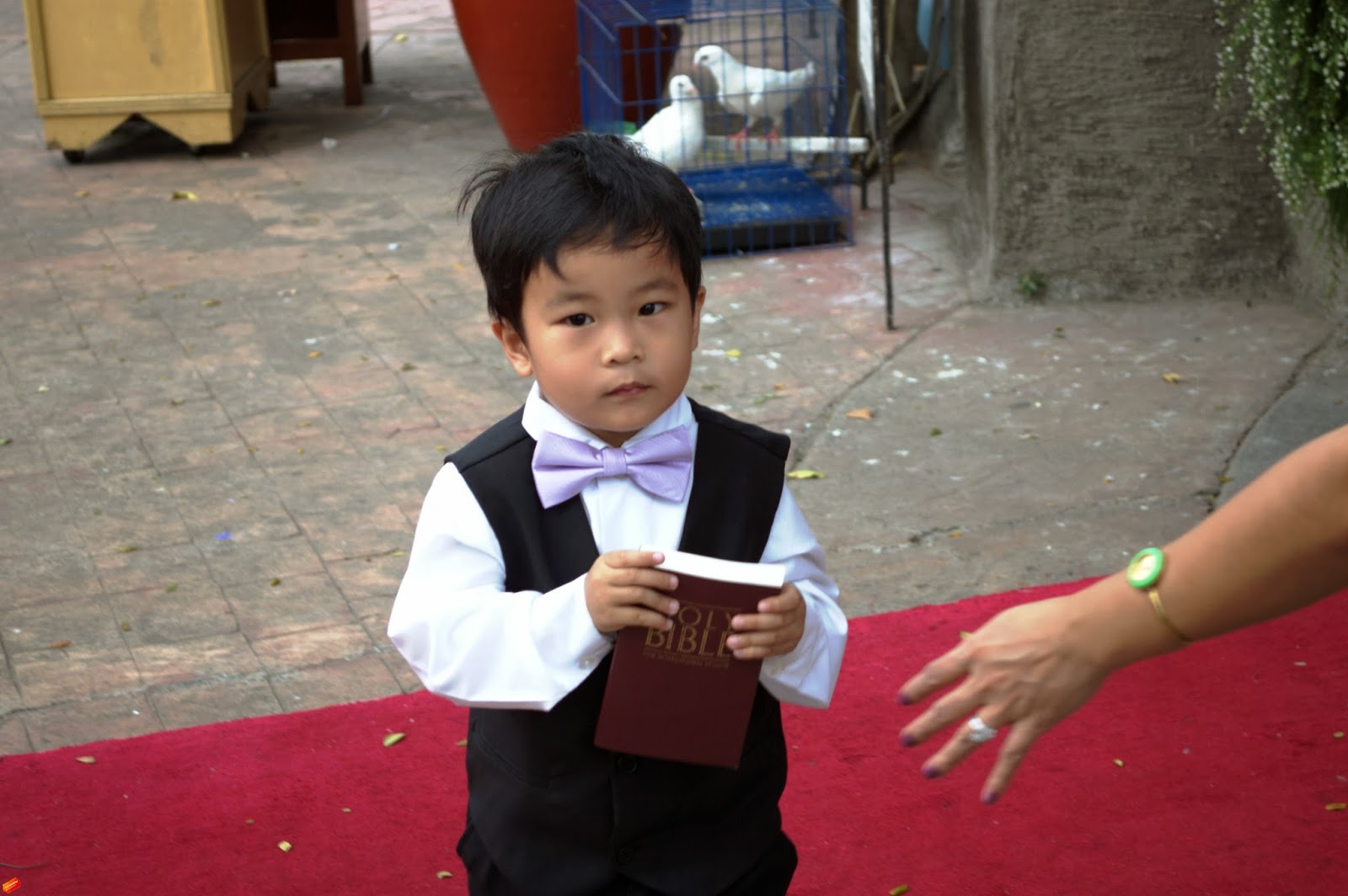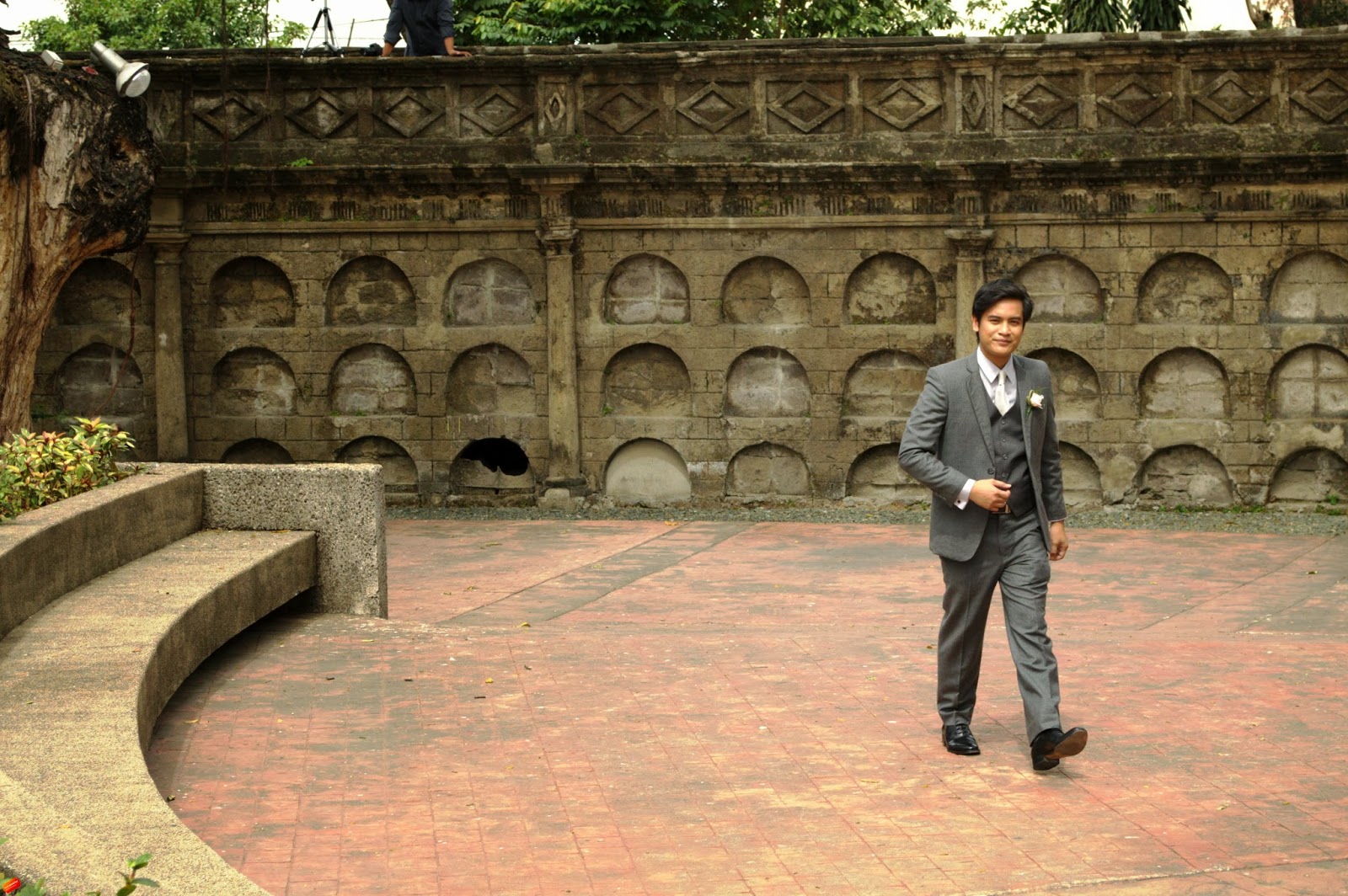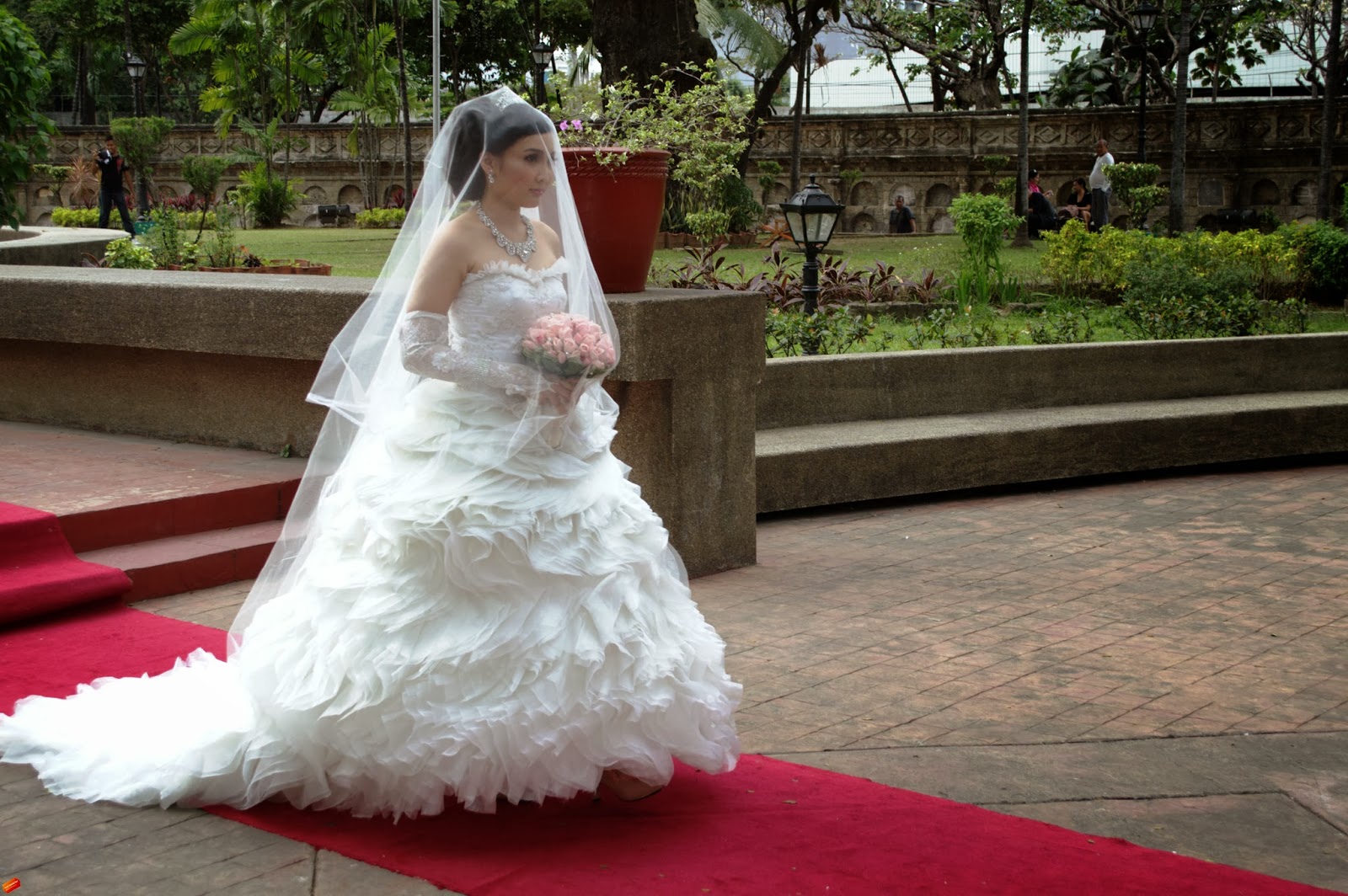 We
did a round of photo walk in Paco Park before hitting the road to Binondo where
Billy and his friends were waiting for us. But I told him I want to wait for
the bride to finally walk so I can take pictures of her.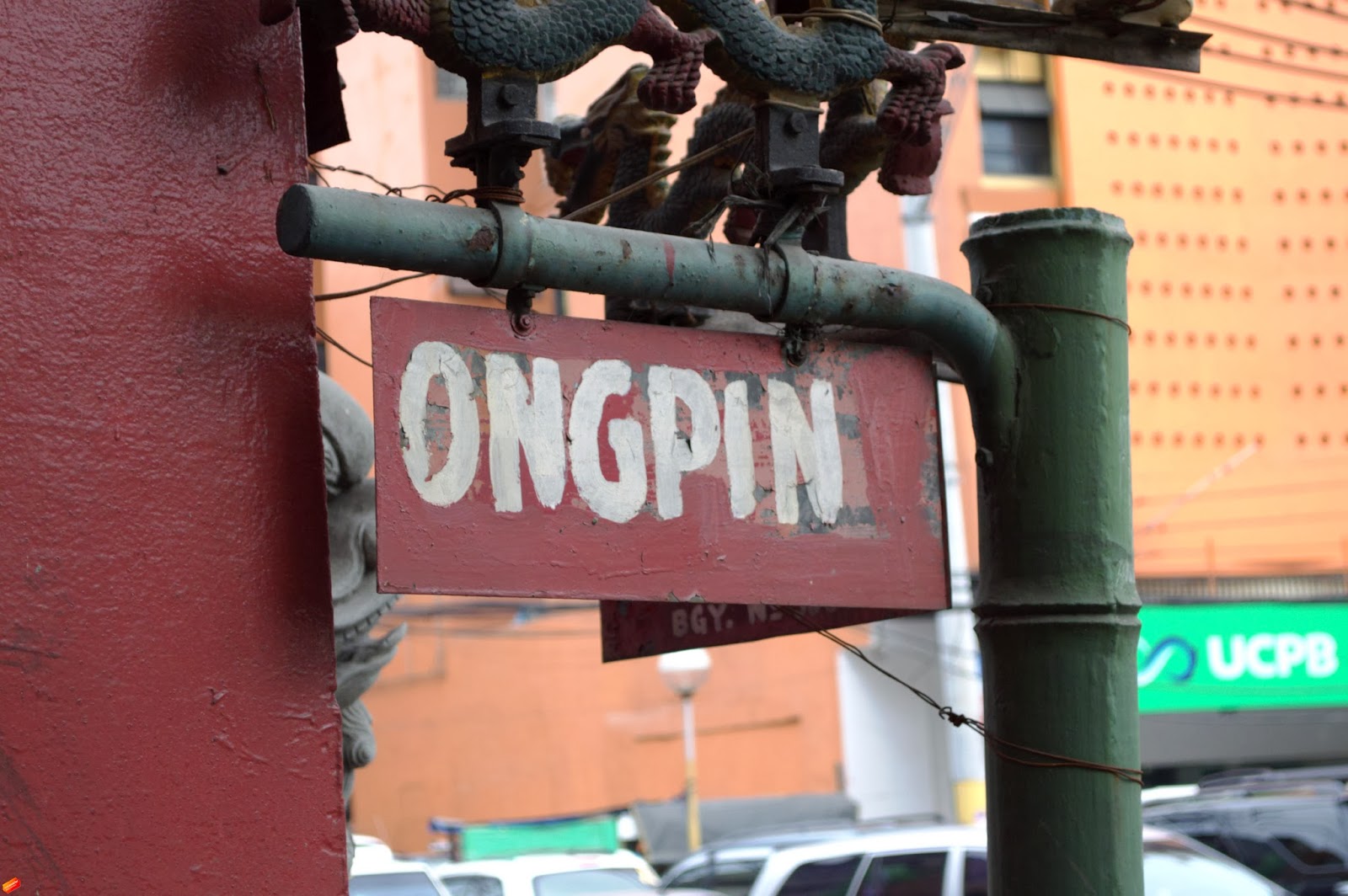 We hit the road immediately because our tummy was hitting us. From Taft Avenue we took a jeep bound to Divisoria and went down to Binondo Church in Ongpin Street. This was like my Nth time in Binondo for whatever reason so I was like a pro touring them around. We proceed to Wai Ying the bloggers and everybody's favorite restaurant. There we found Billy and his friends Rona, Ezra and Joy. Lucky us it was the rush hour for lunch and as expected there were a lot of folks – Chinese and non-Chinese having their lunch. Wai Ying as per my eyes is disorganize in terms of managing the crowd during rush time. For about like 10 minutes we were able to find a table and we ordered the whole menu especially the dimsum. We had a splurge of food! Dimsum to congee to pansit. We all have it.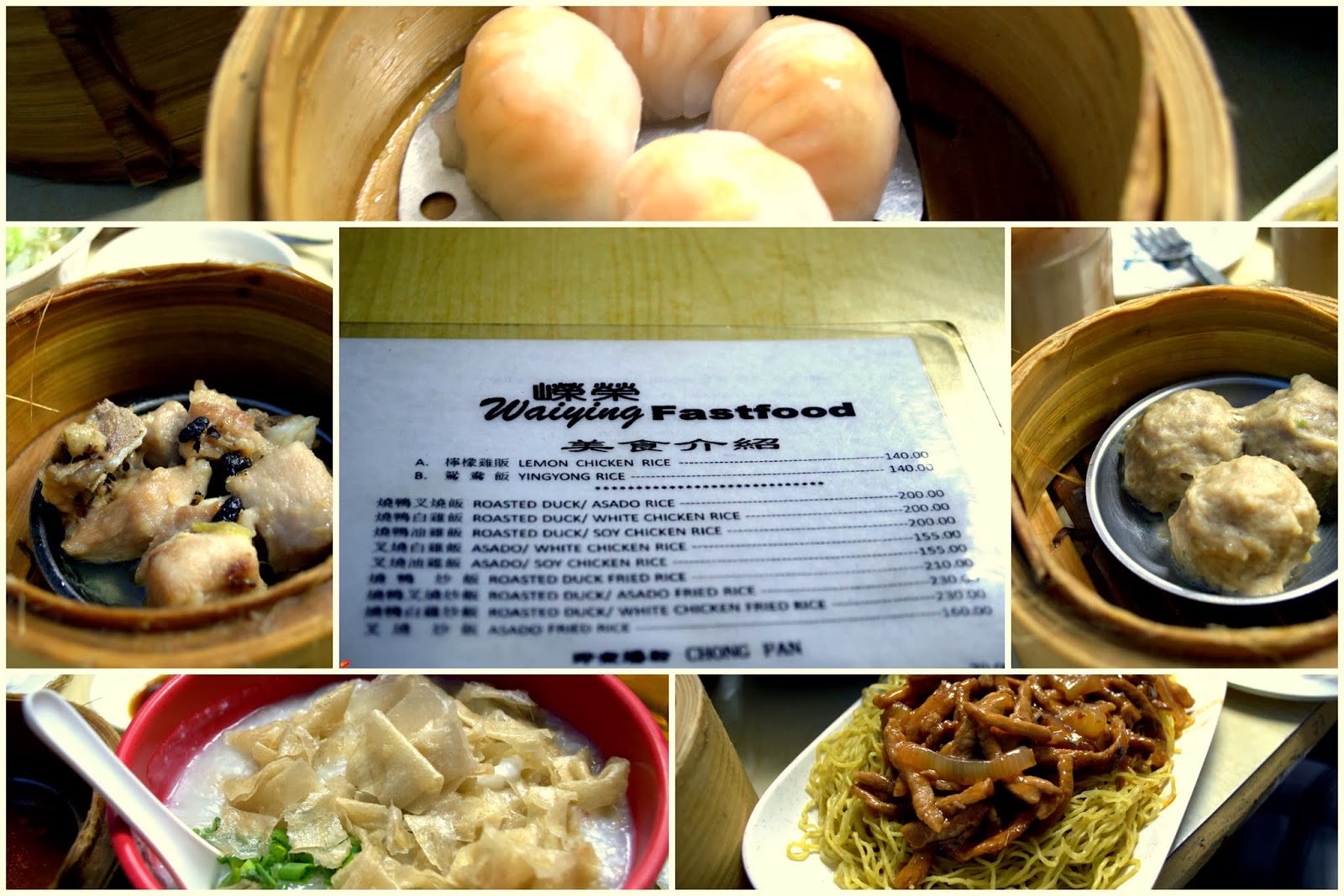 For a whooping Php300 each we had the best Wai Ying experience. Well it's like every visit was the best for me. You got to taste a nice Chinese food in an affordable price.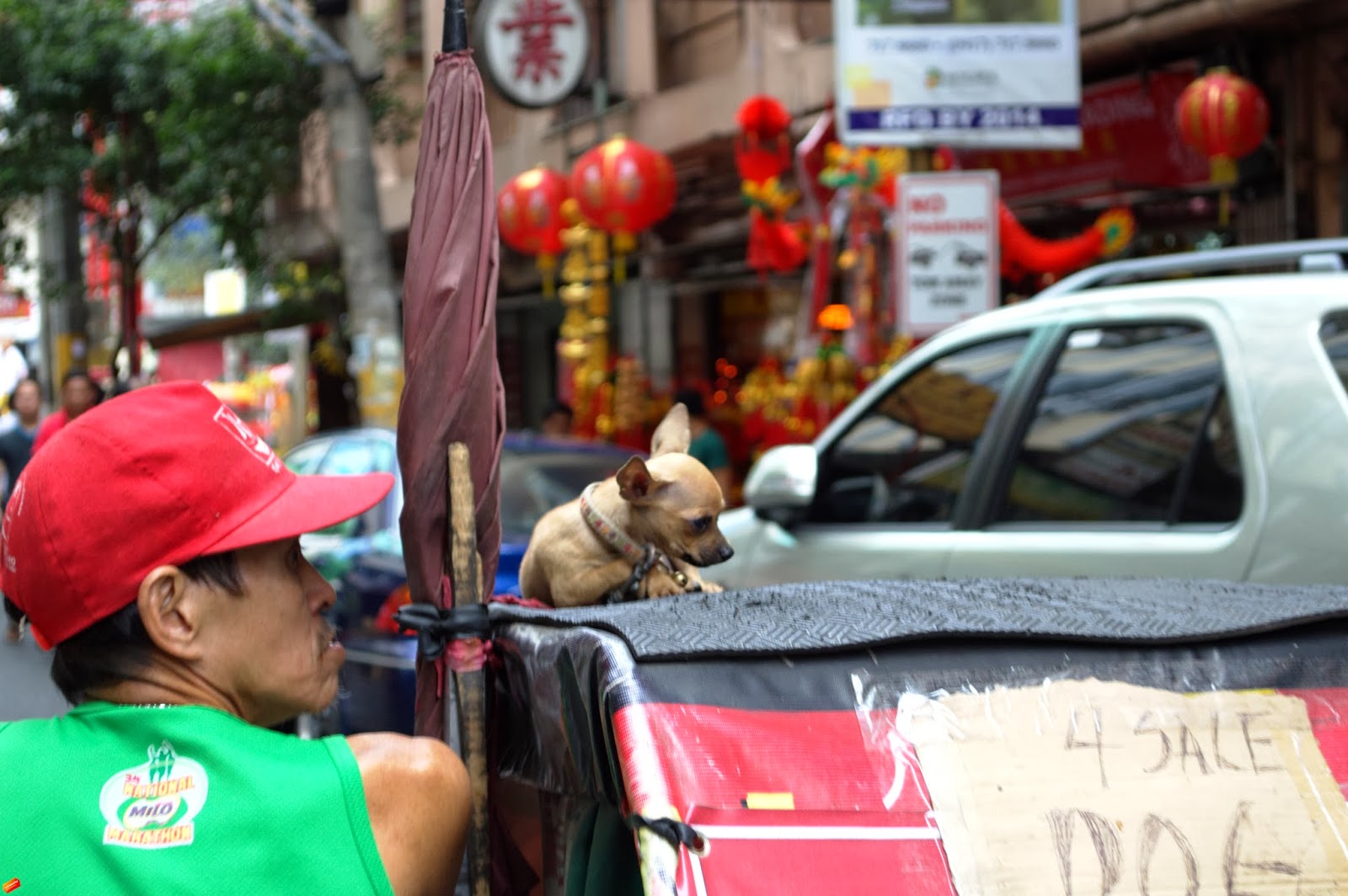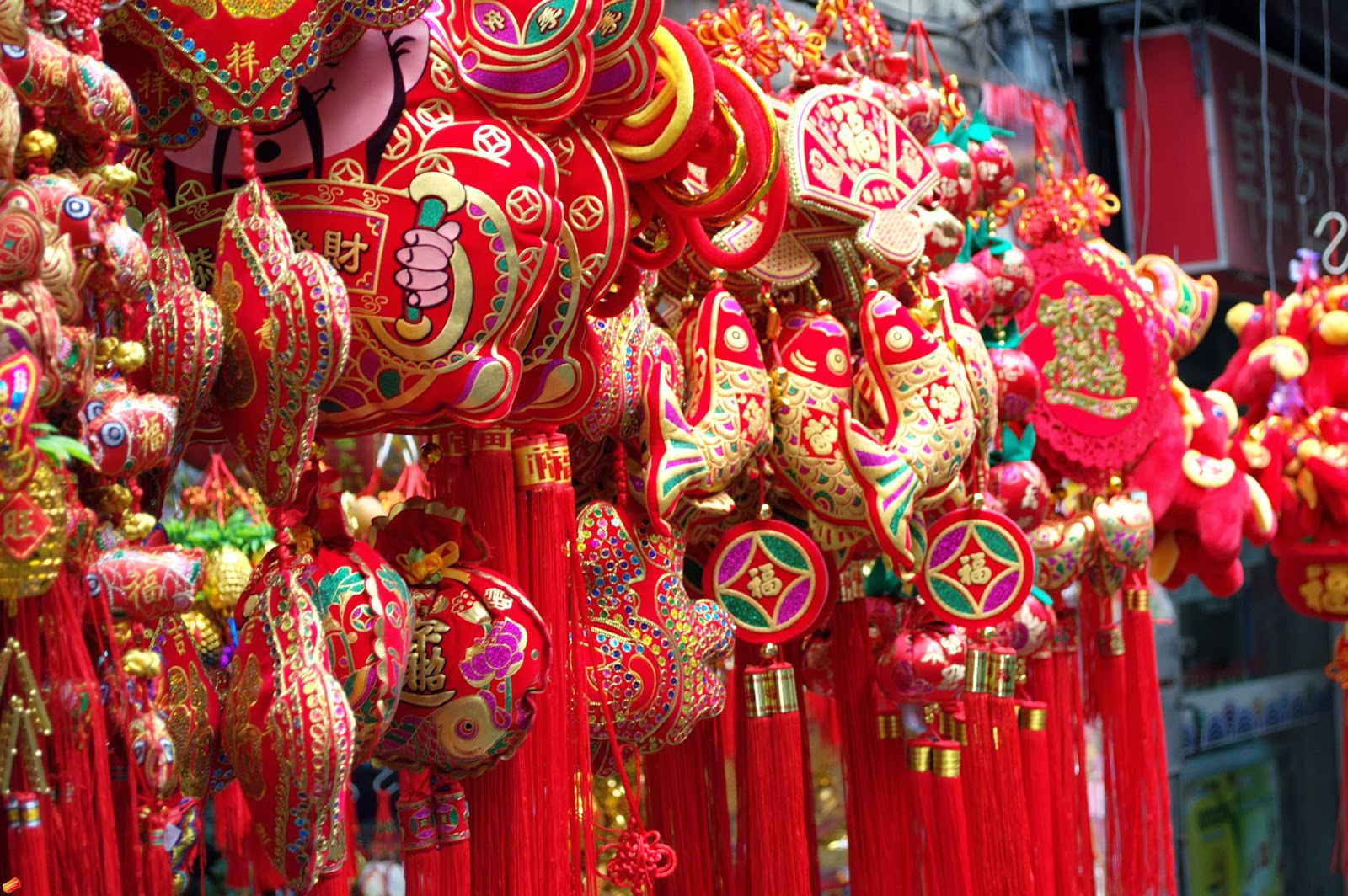 After making our tummy happy it was time to see the vibrant colors of Binondo Chinatown. It was business as usual for many but our agenda was make it slow and savor everything that we see.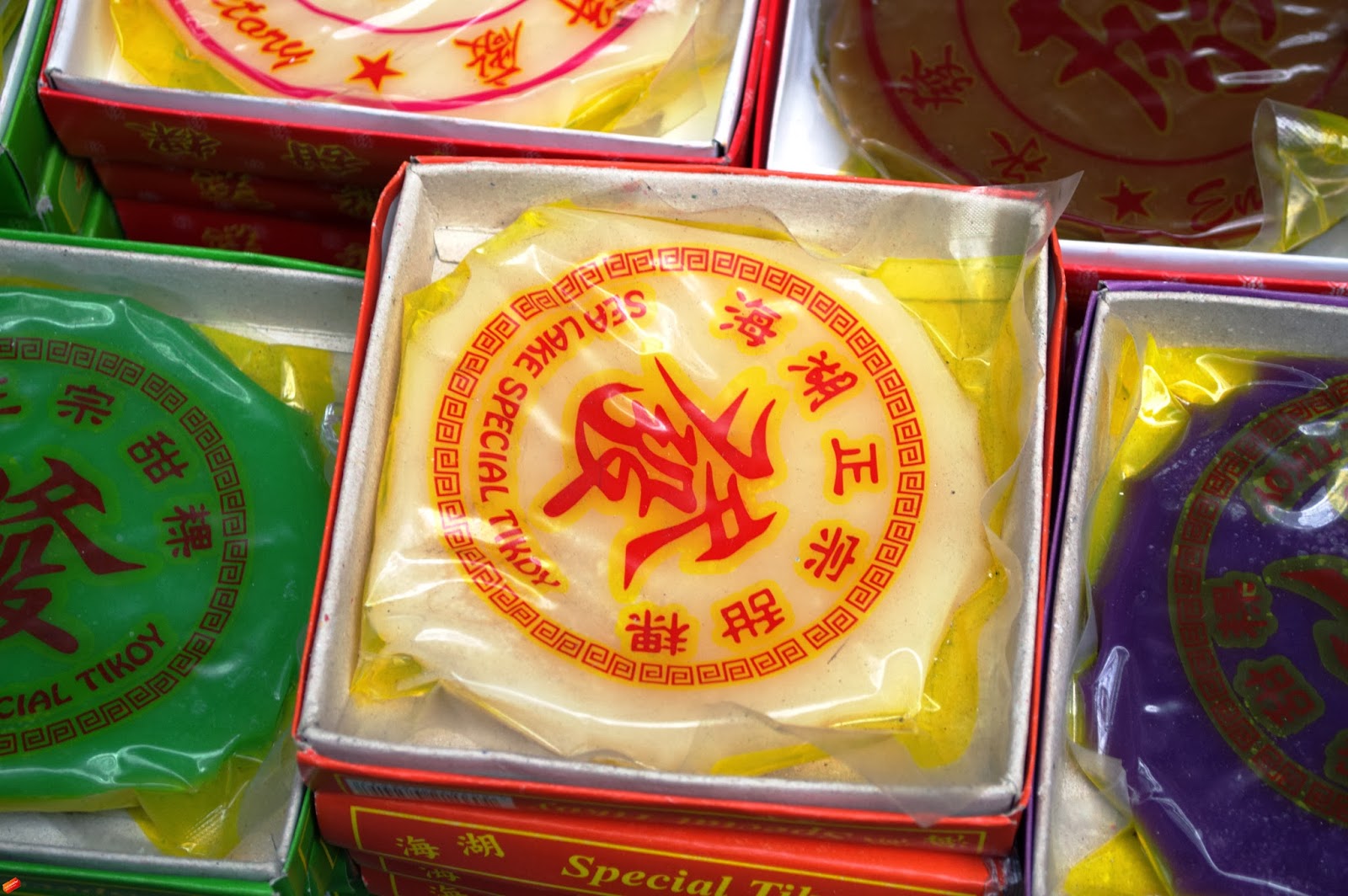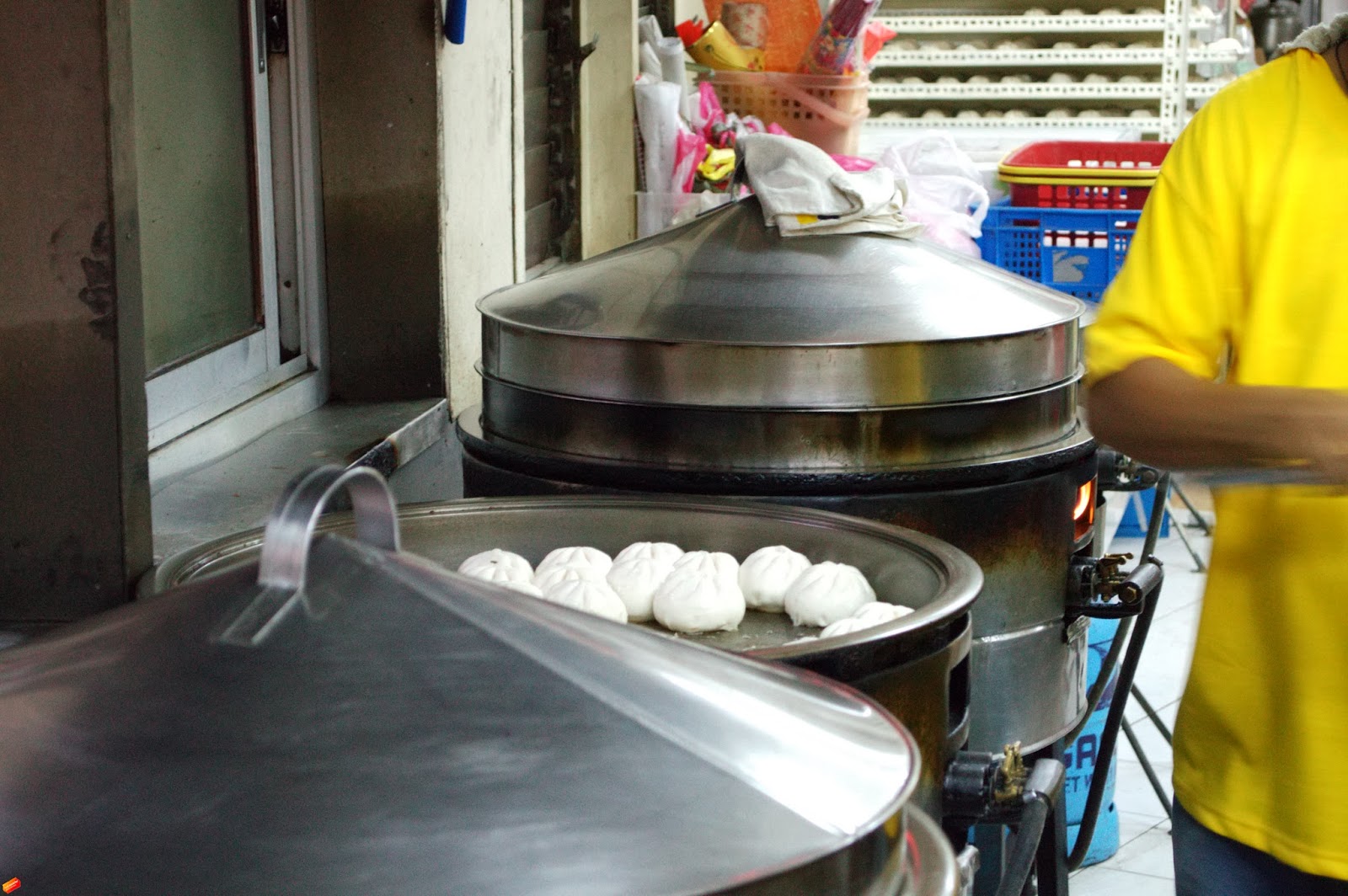 A visit to Binondo Chinatown the food trip capital of the Philippines is not complete without trying the famous fried siopao. Yes I mean that. For Php 18 fried siopao is one of the best pasalubong for your love once back home. That aside from hopia and other stuff there.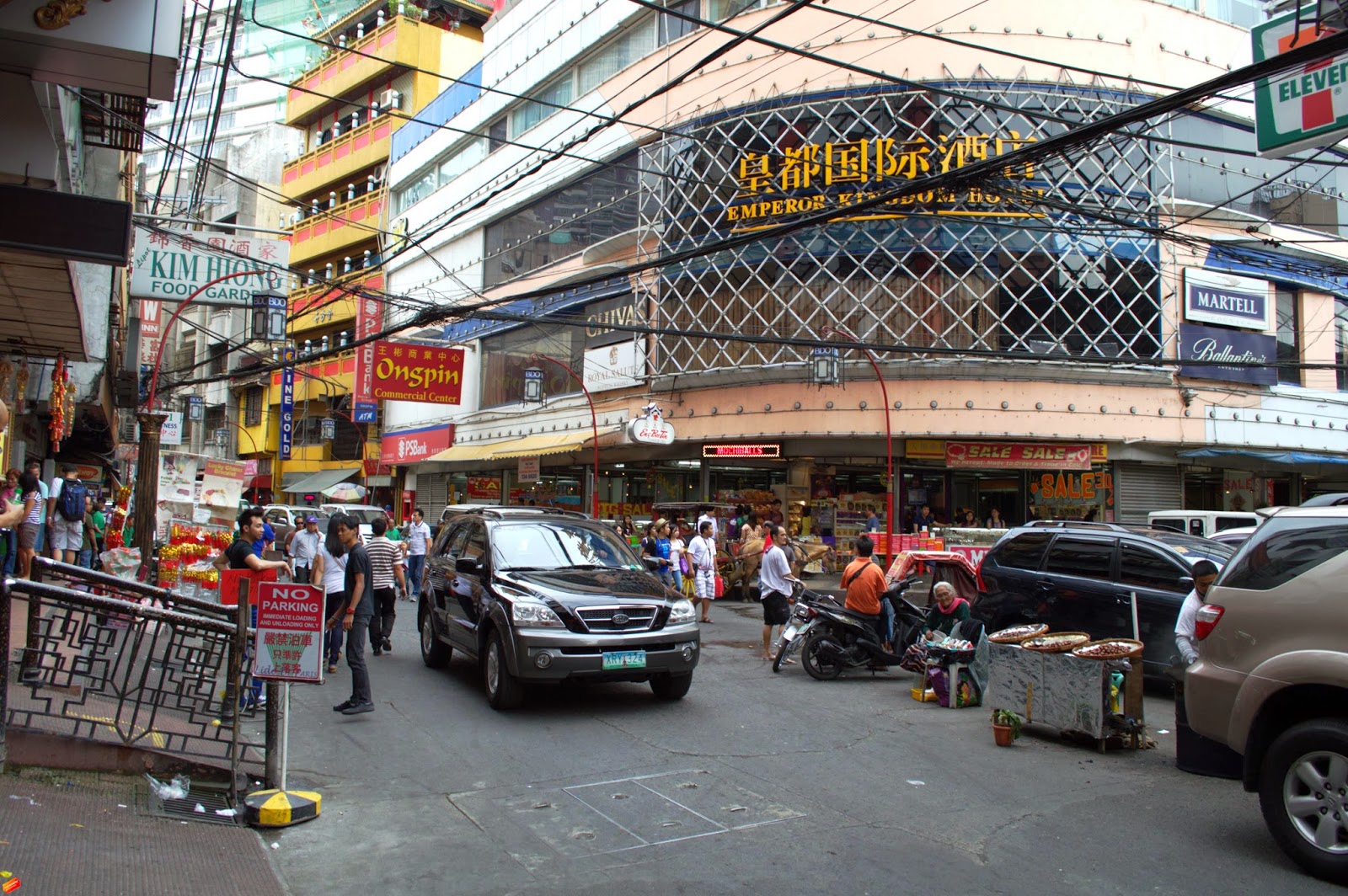 Binondo Chinatown is as historic as Paco Park. The buildings way back 17th century is still standing. Though the buildings are not in proper shape many people/businesses are still occupying the space. I just hope the local government and other concerned agency give attention to these buildings and rehabilitate it like its heydays. A historical marker is just a shit of stone without proper care and appreciation of historical and importance of these landmarks.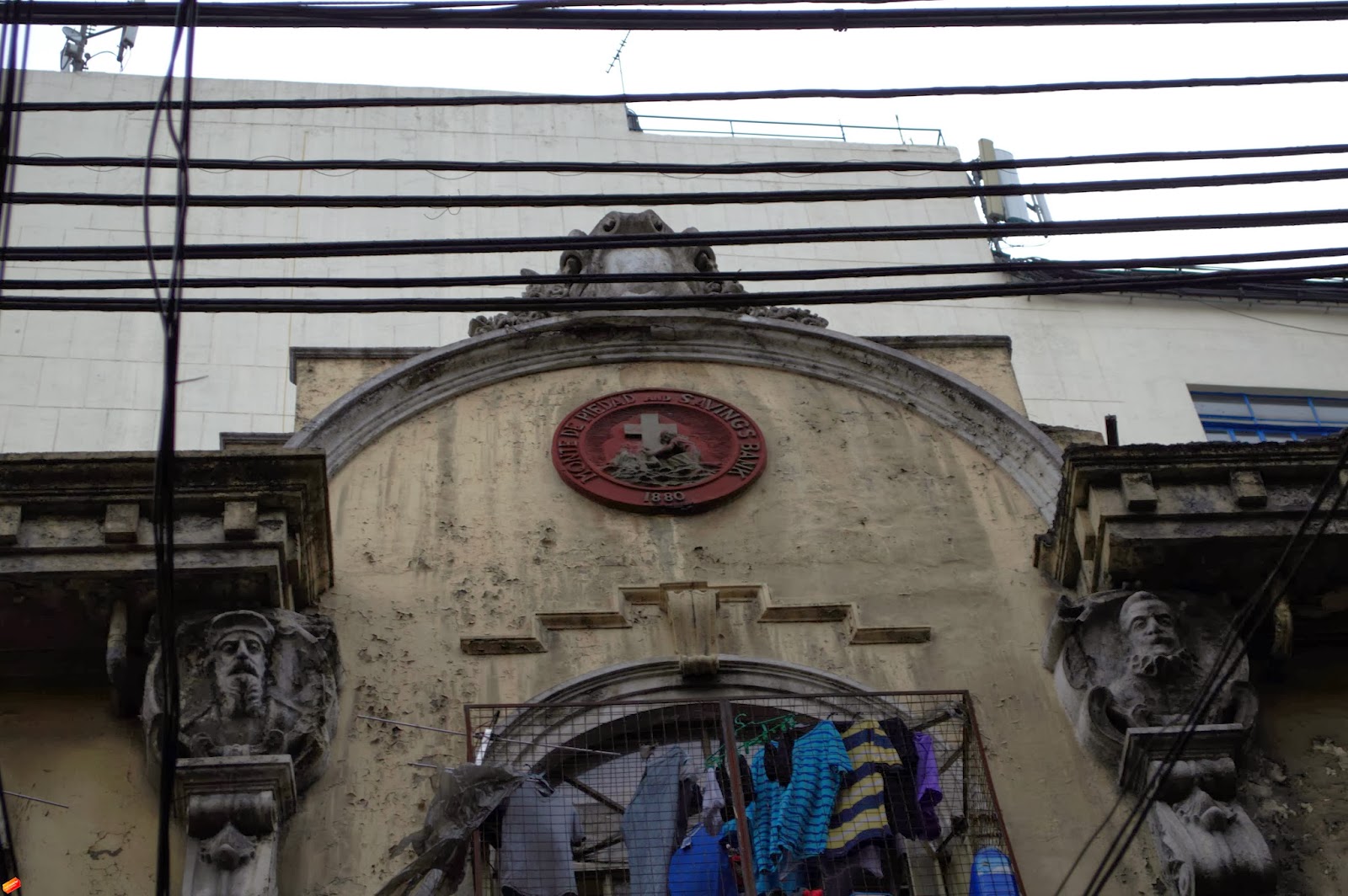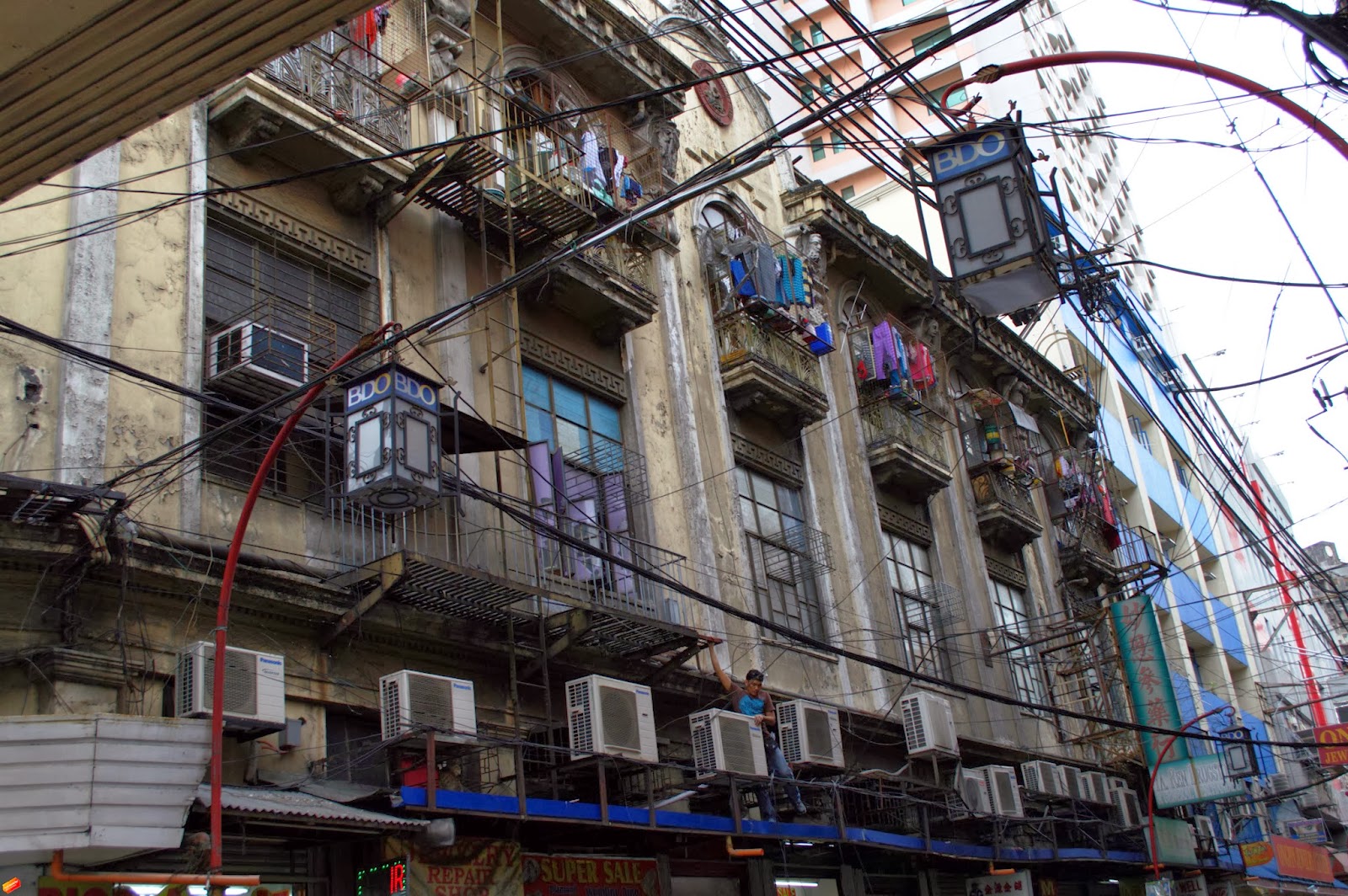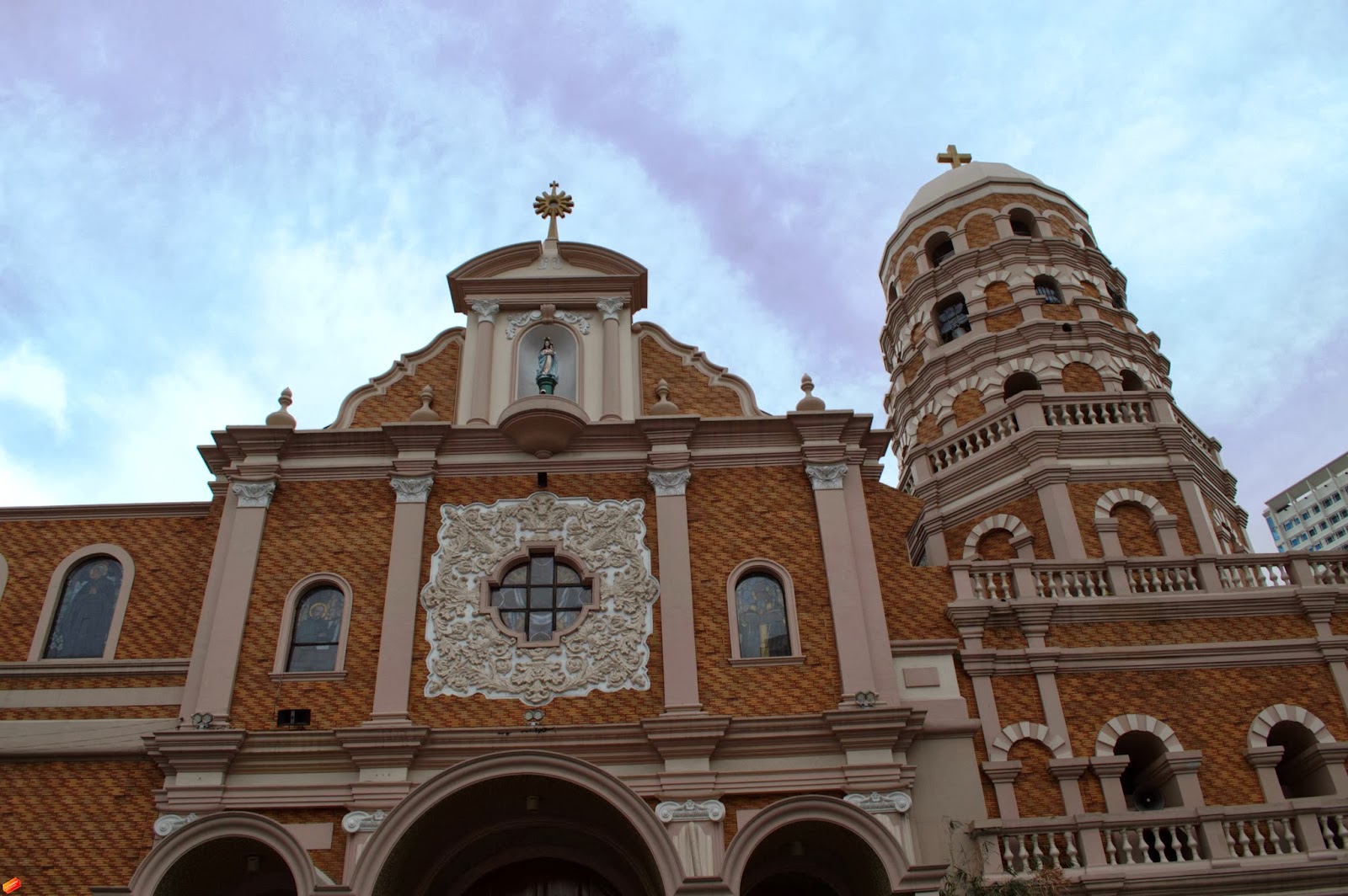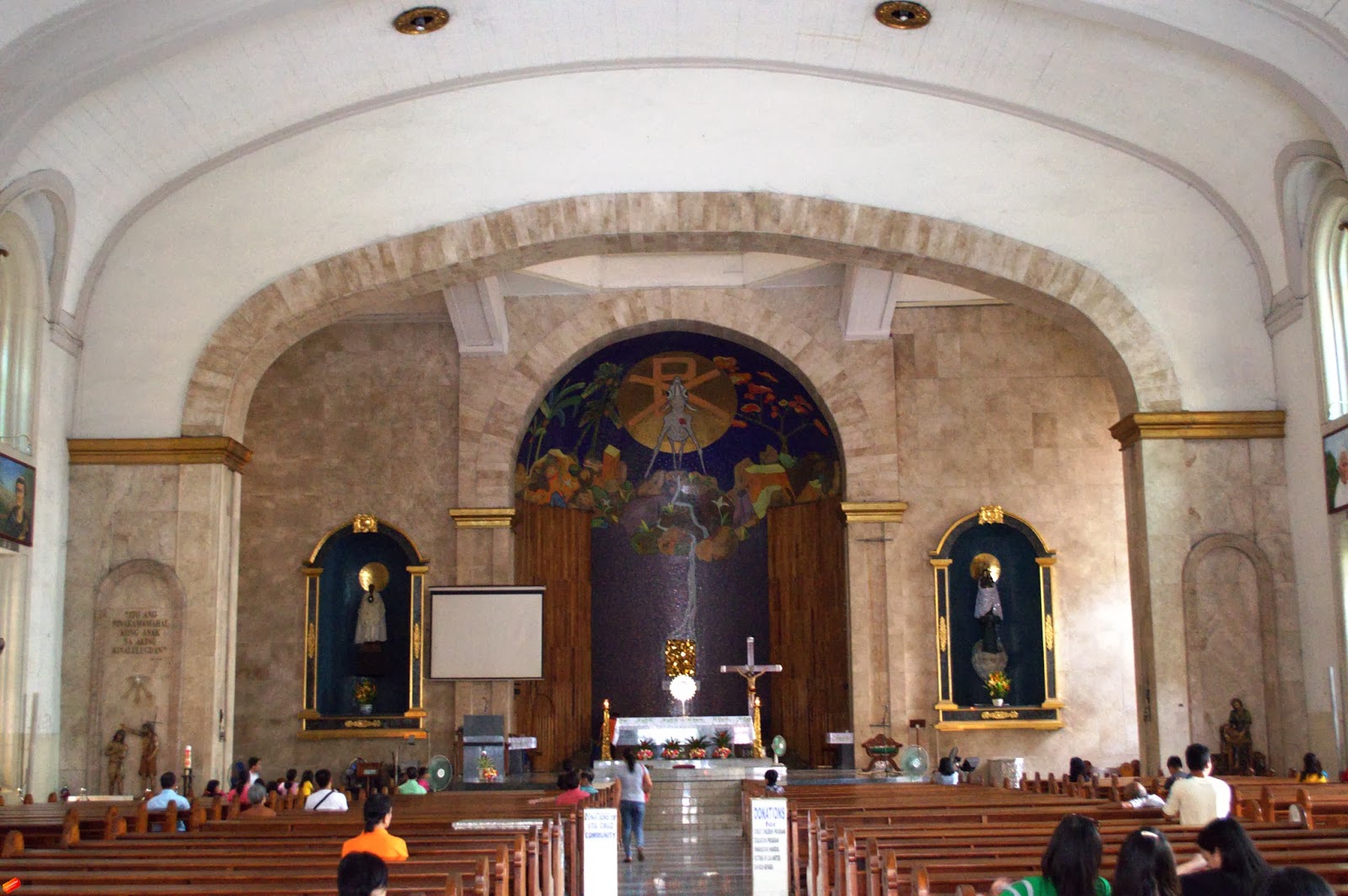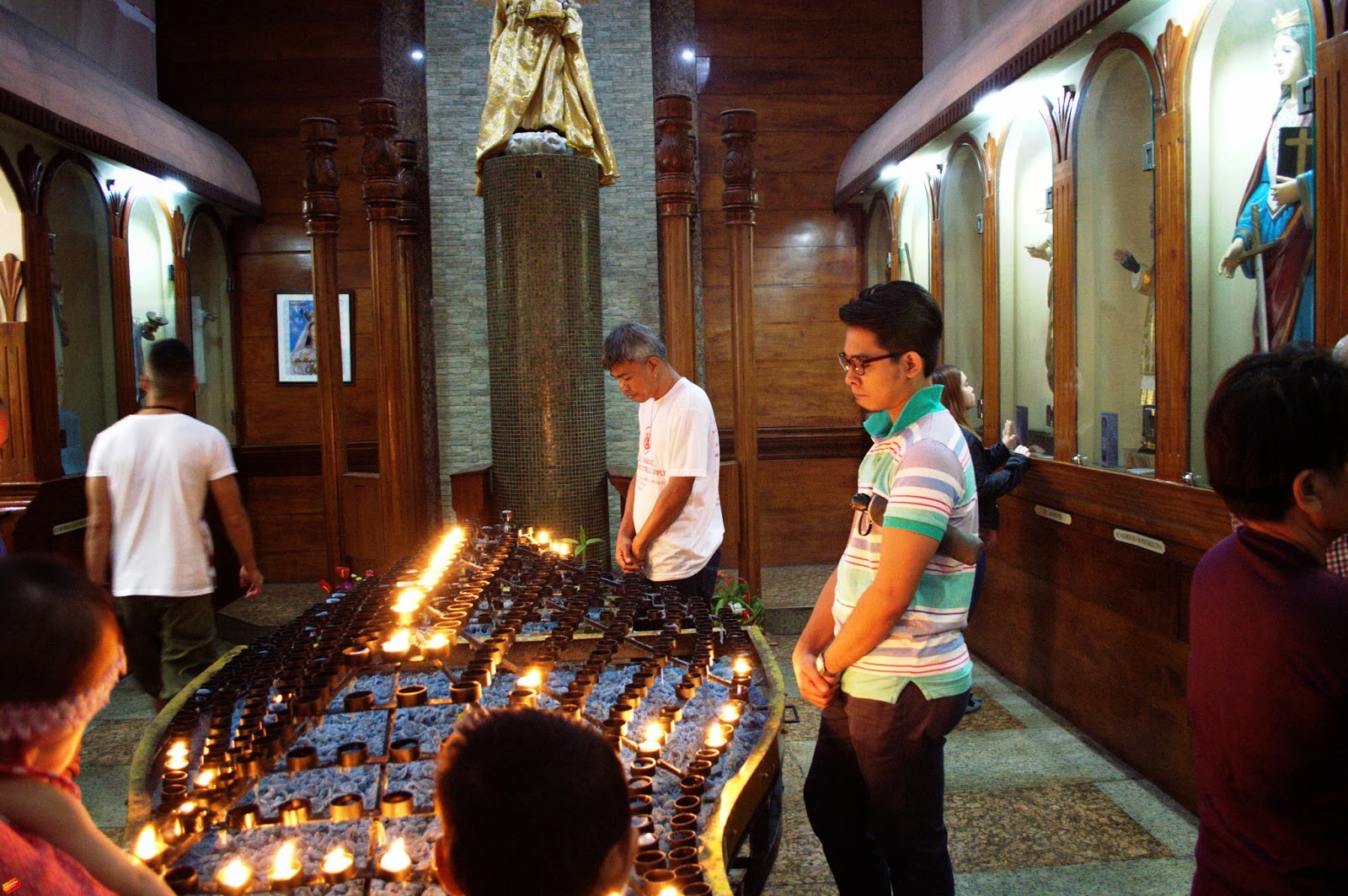 We walked
ahead to Escolta adjacent to the Pasig River. Escolta is another priceless
treasure of the Philippine history and architecture. Though I am not an
architect I am an avid admirer of old buildings and old structure. My eyes are
appreciative to the styles and designs of these buildings. Escolta which means
escort is where the dignitaries usually walks with their "escorts" According
to Wikipedia: The street were literally then "escorted"
for its rich diverse exposing communications and as a main global ticket port
in Southeast Asia with different nationalities worldwide.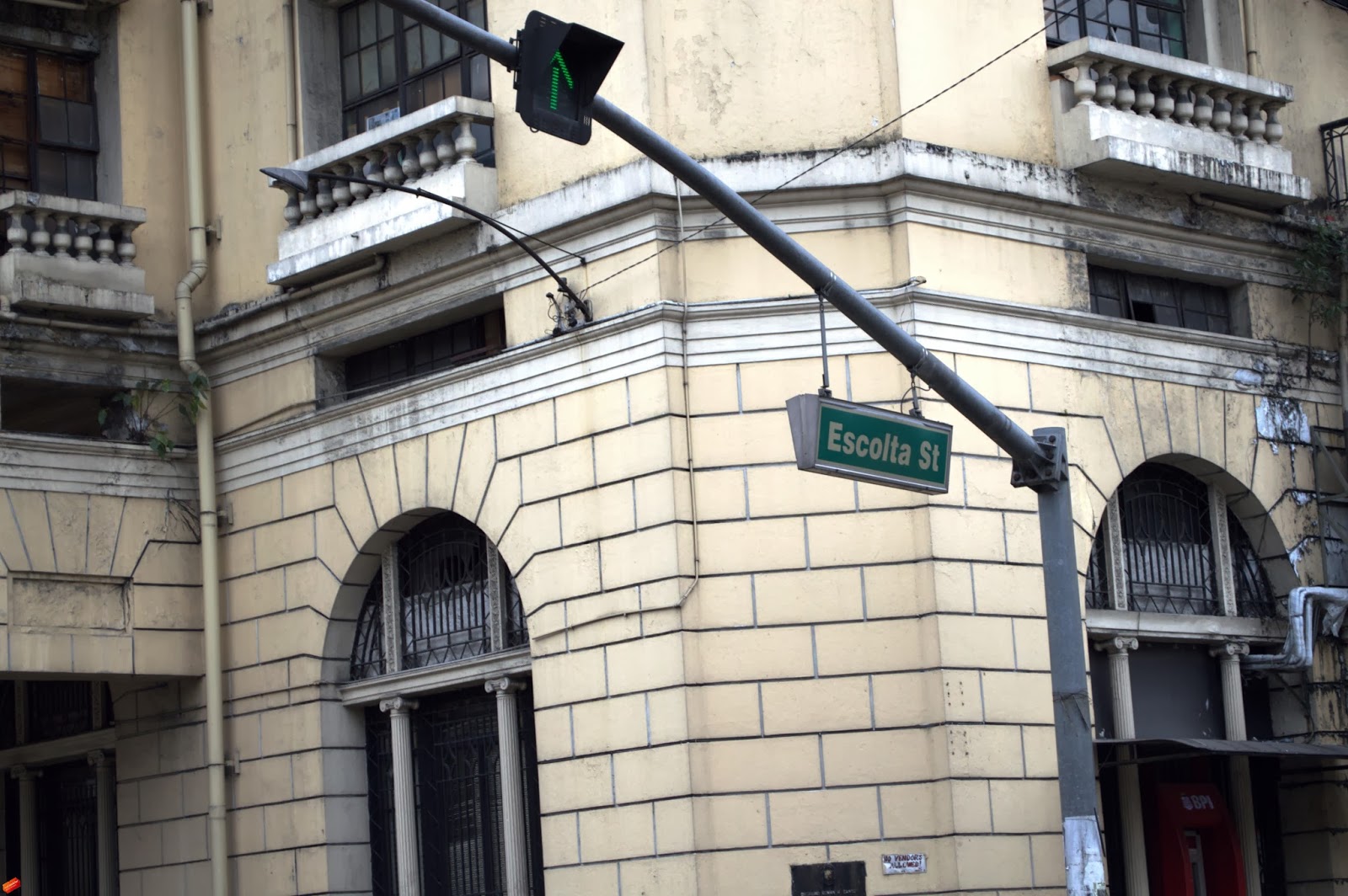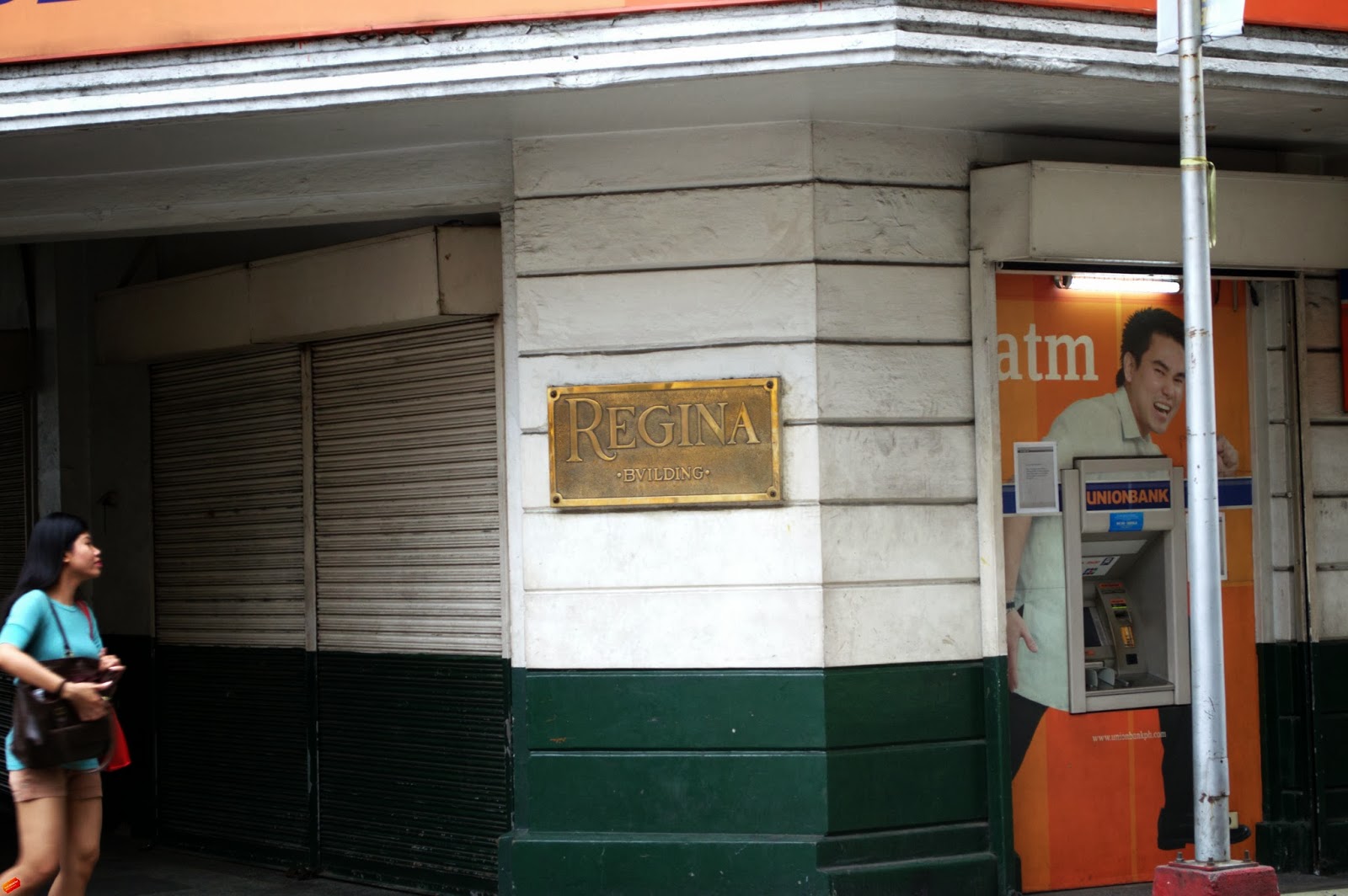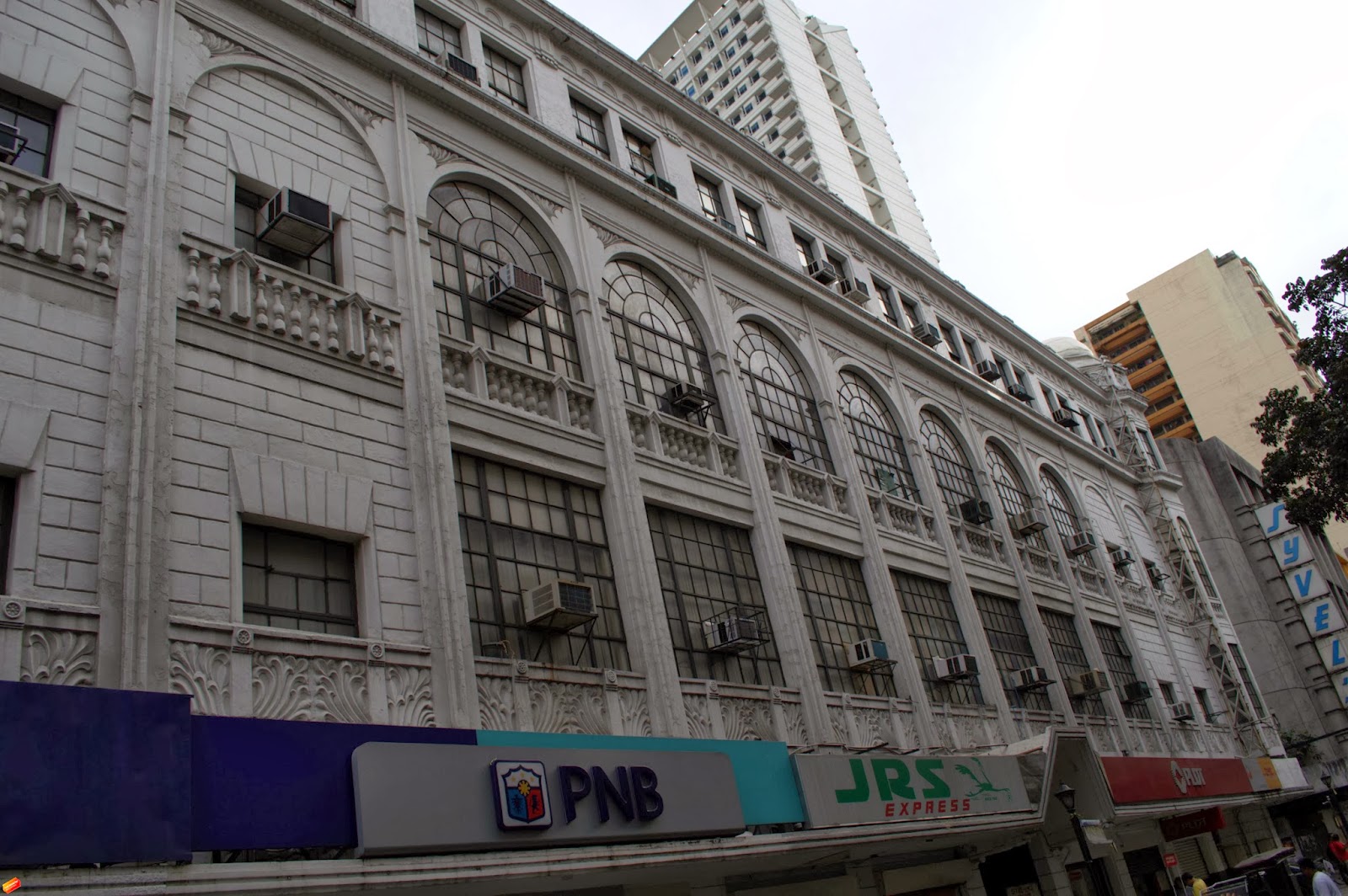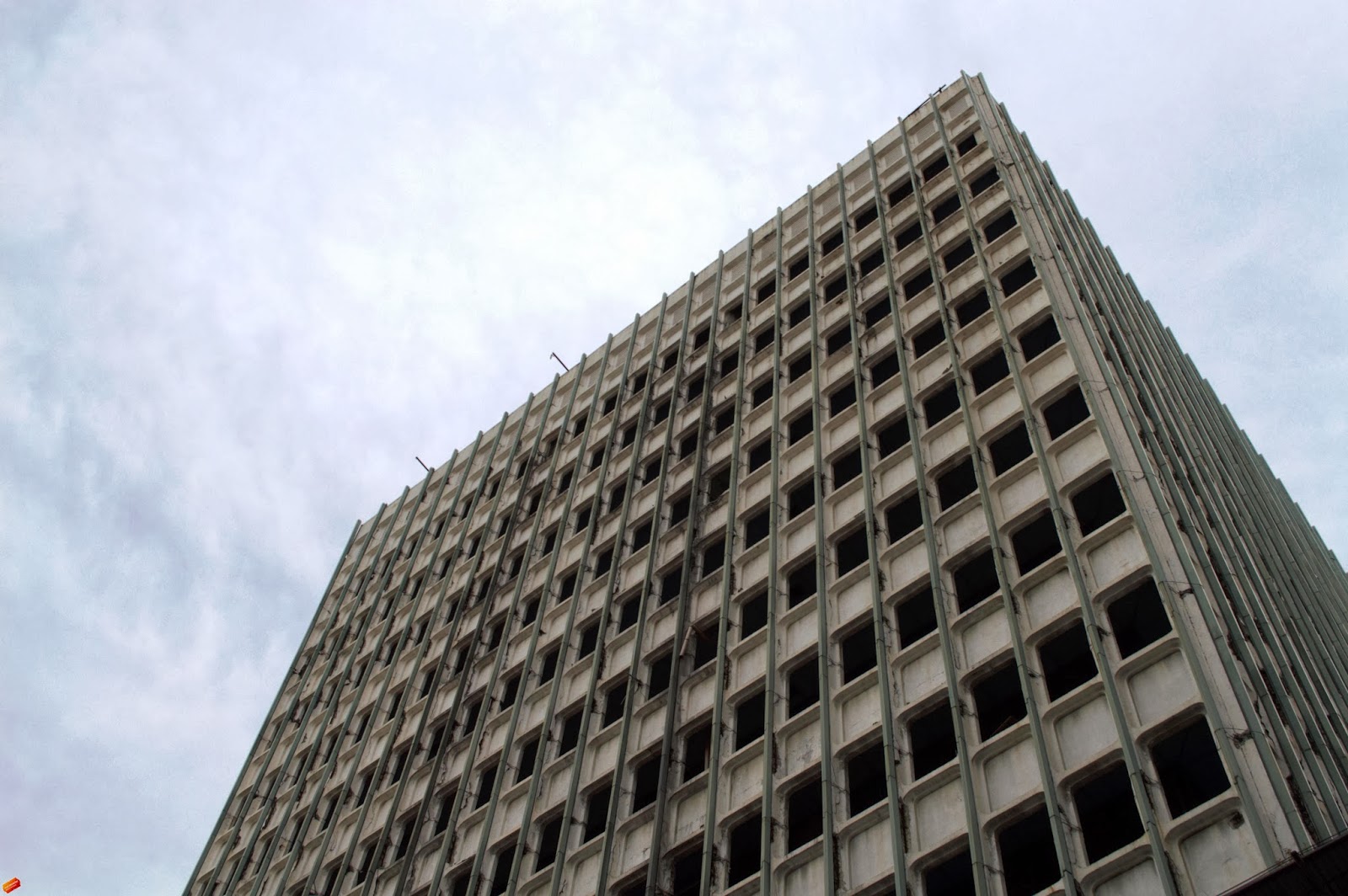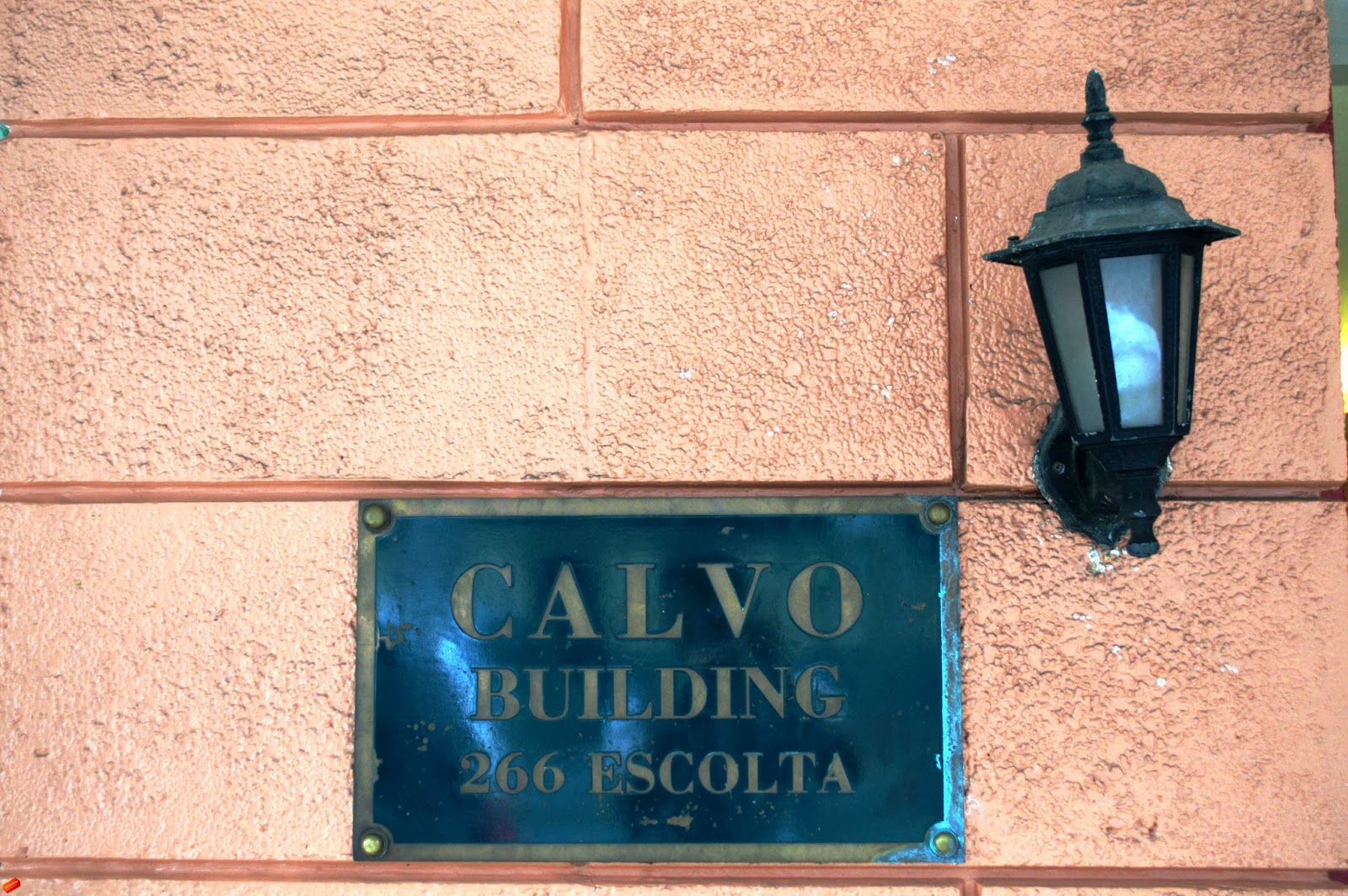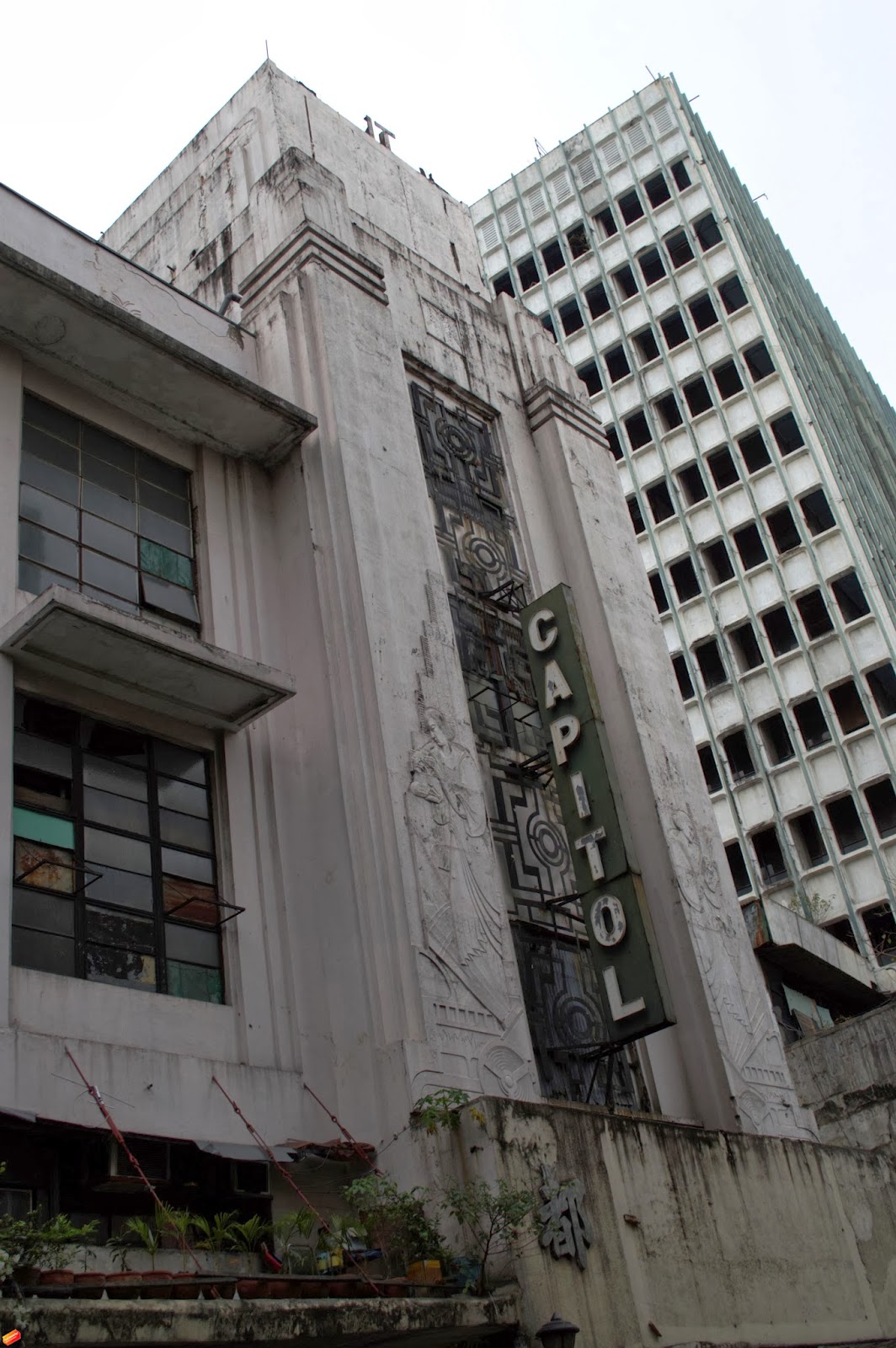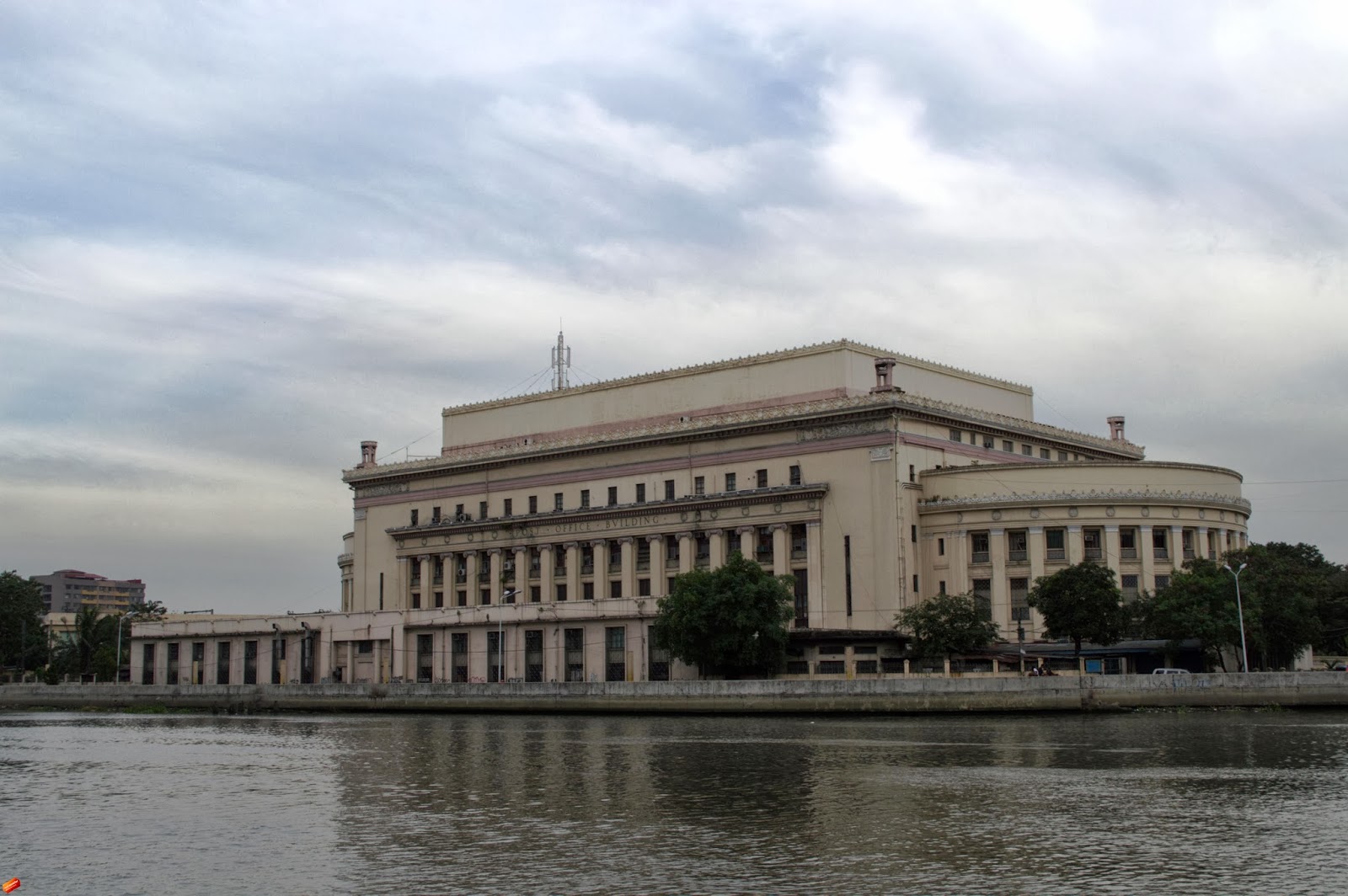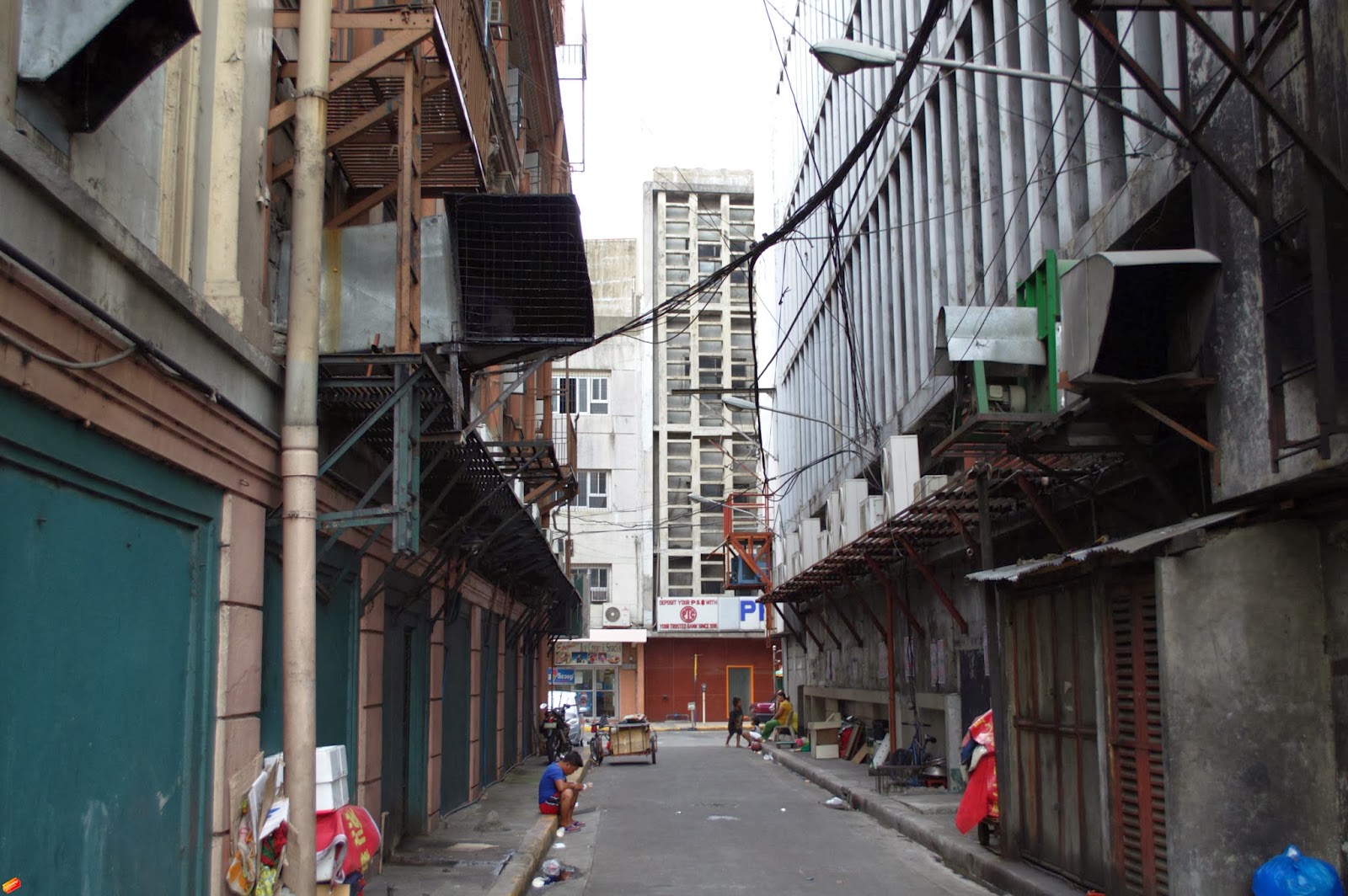 So yes, before Makati and Ortigas,
Escolta was the premier business district of Manila. After
we were finished in Escolta I told Billy and Romel that I plan to visit Casa
Roces in Malacanang and check out the gallery and the ancestral house of the
Roces. Good thing they were joining me and the three pretty ladies decided to
join as well! Yey! So
from Escolta we walked towards Quiapo under the bridge and took a jeep bound to
San Miguel. I wasn't sure if the jeep will pass through Casa Roses all I know
was Malacanang was in San Miguel therefore Casa Roces will not be far. Luckily
the jeep passes through Casa Roces.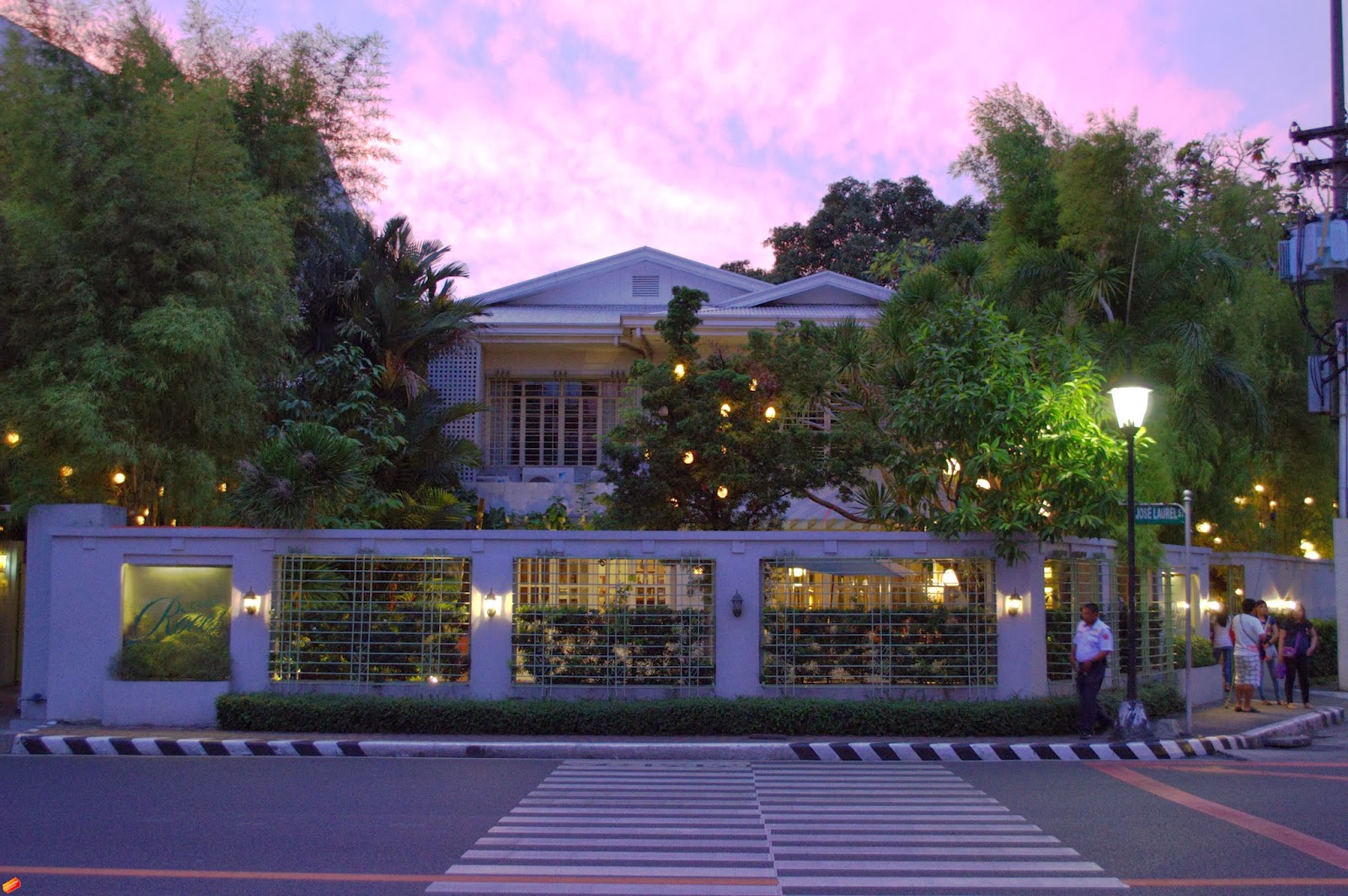 Casa Roces the house of the prominent Roces family located in beside Malacanang Palace. I wanted to visit the place ever since I saw it on TV. I love old houses and this one is special because it is an example how we can preserve this kind of treasure. Thank God this 1930's house belongs to rich family. They were able to preserve it.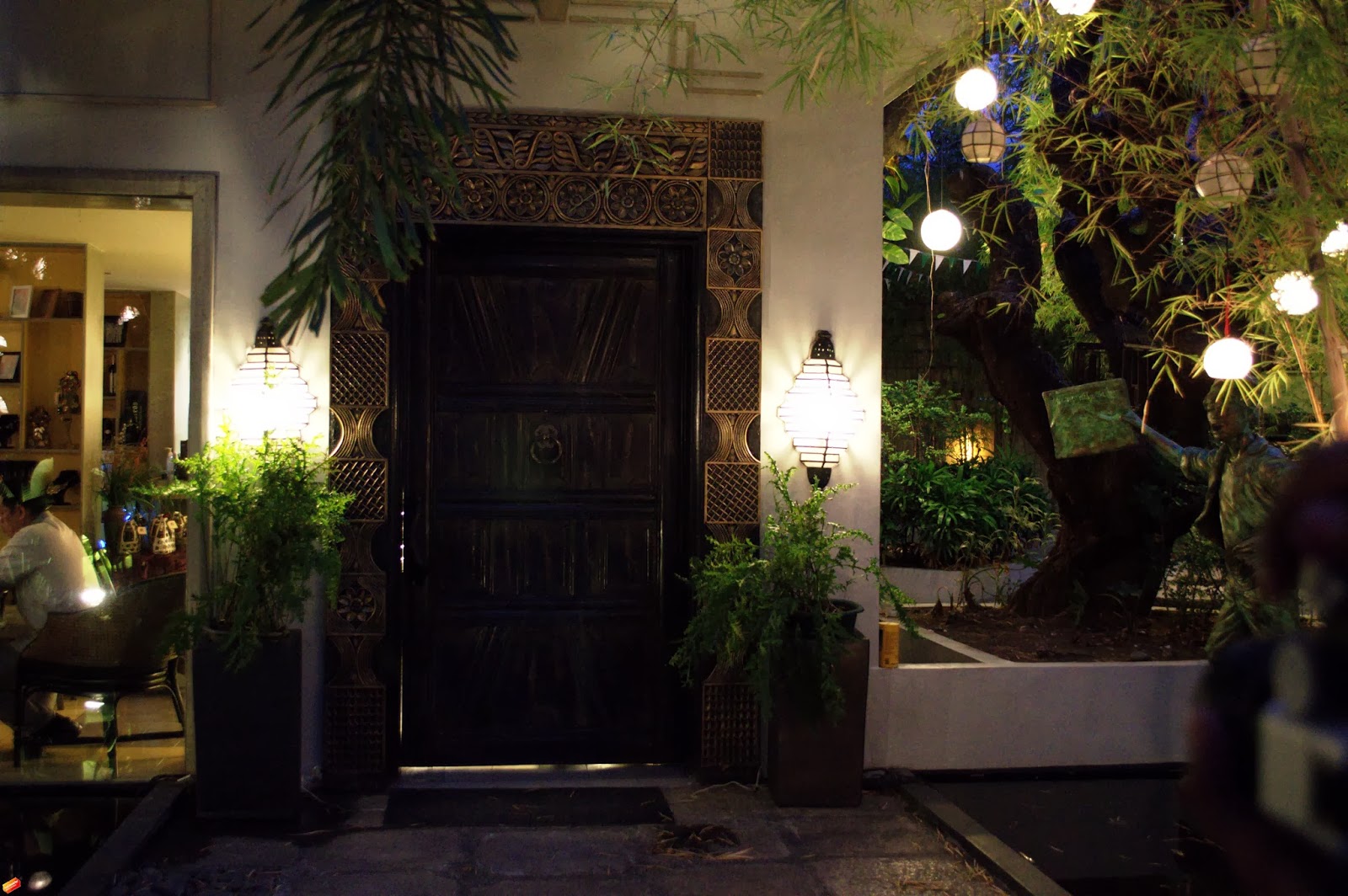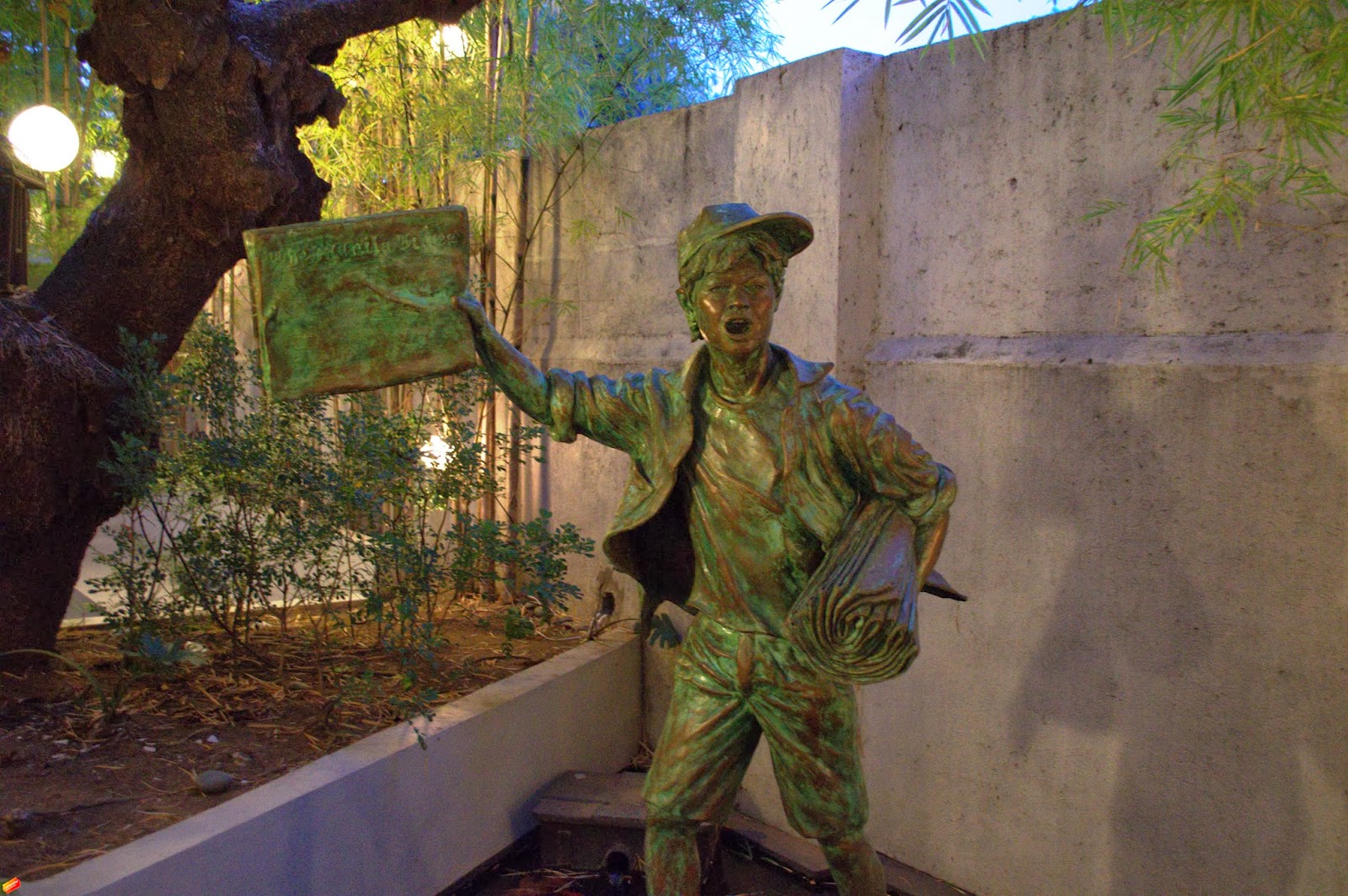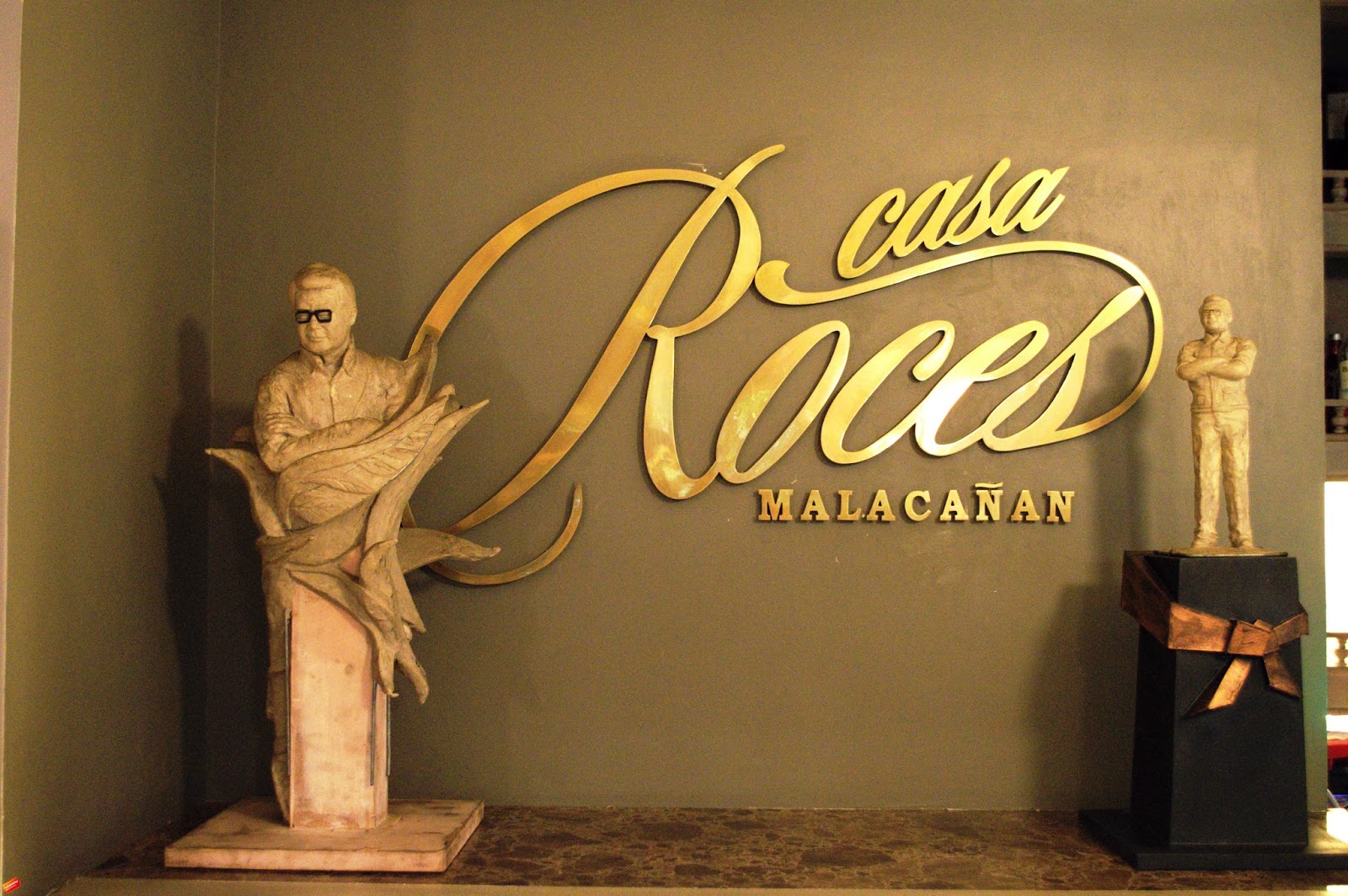 On the second floor is a the Galleria Roces in which you will be able to see some artworks. It also serves as a function hall for the elite of the society. Just week before our visit, the waiter who accompanied us told us that the socialite Tessa Prieto-Valdes was there for a reunion.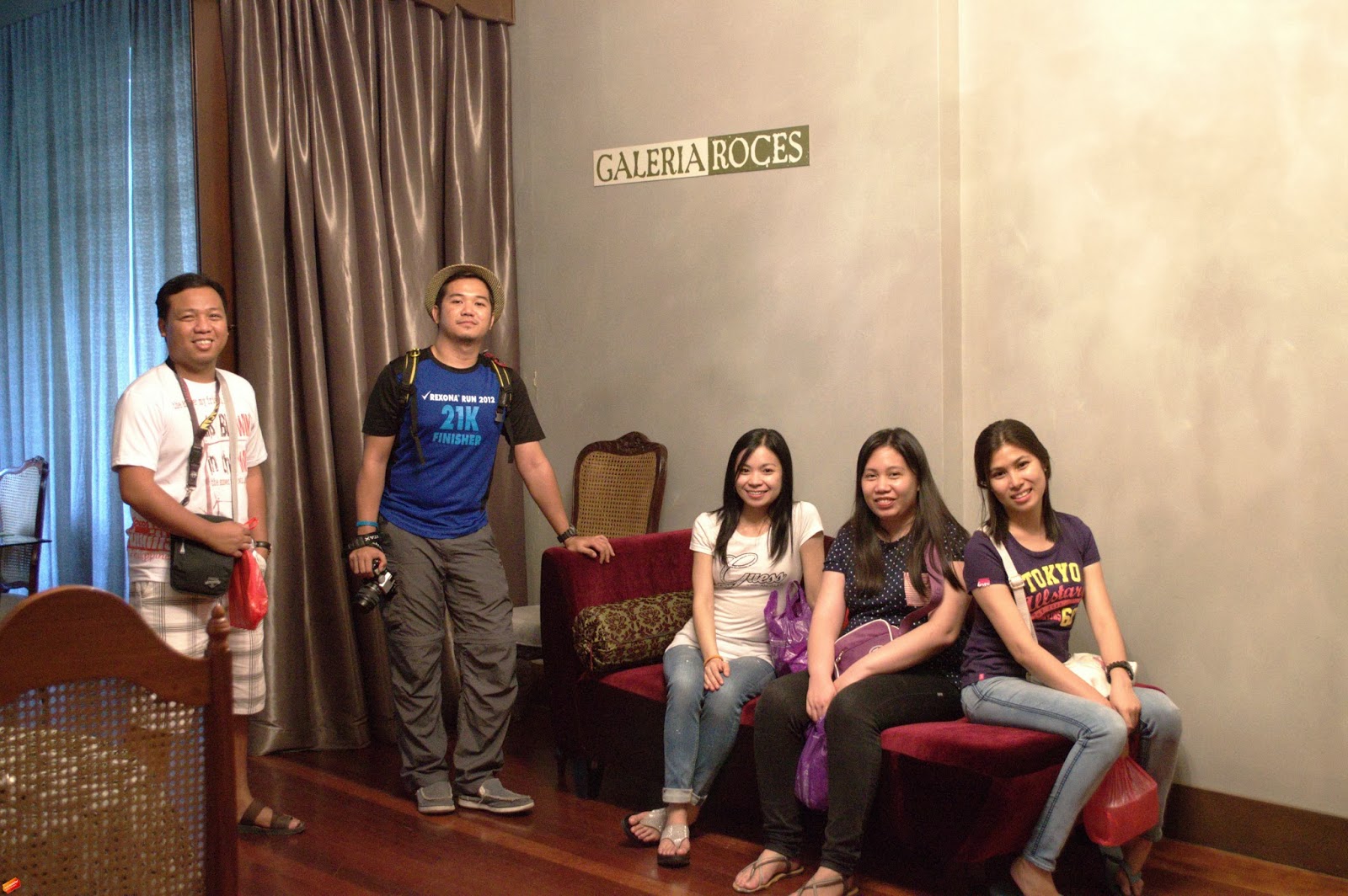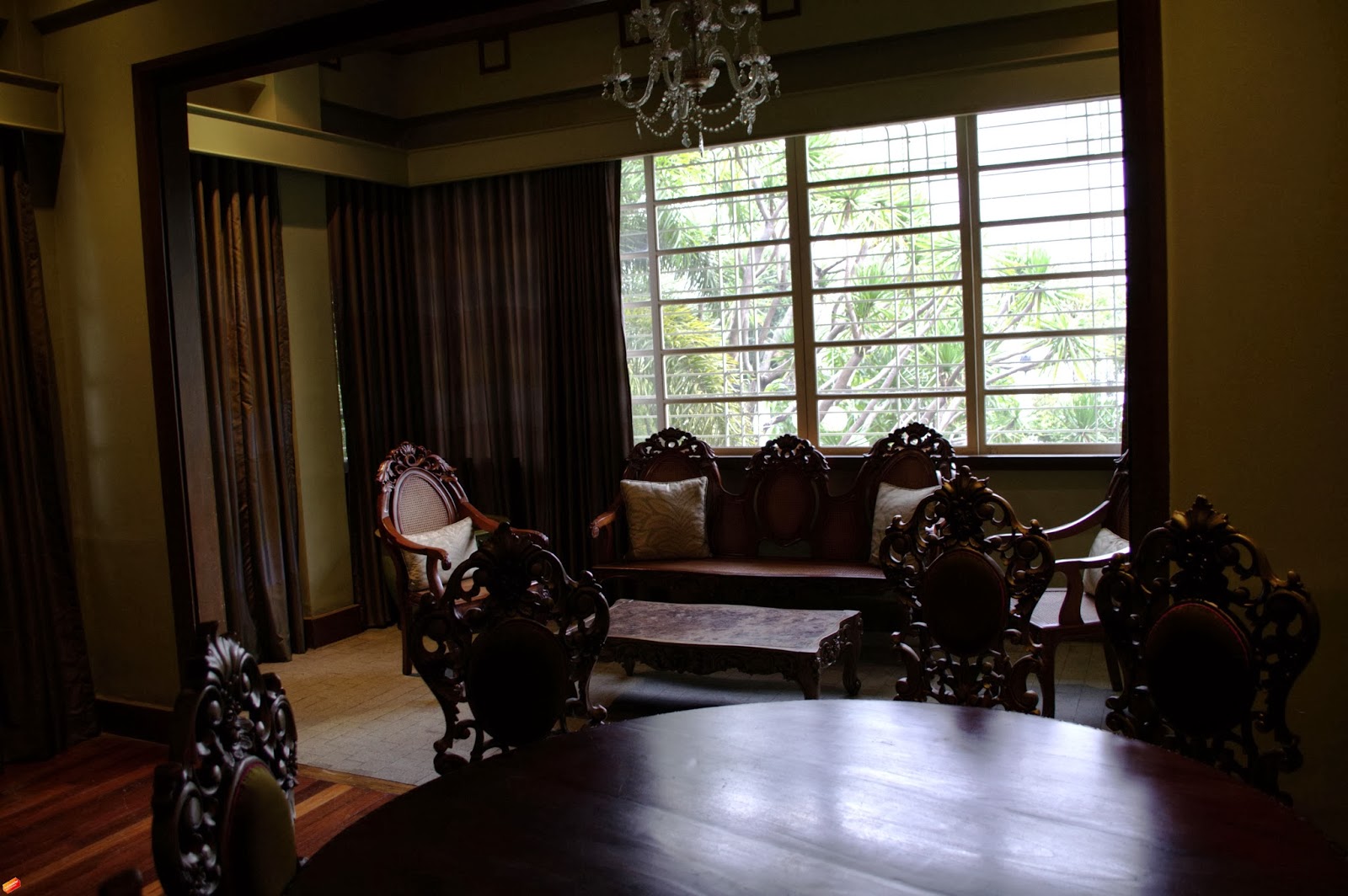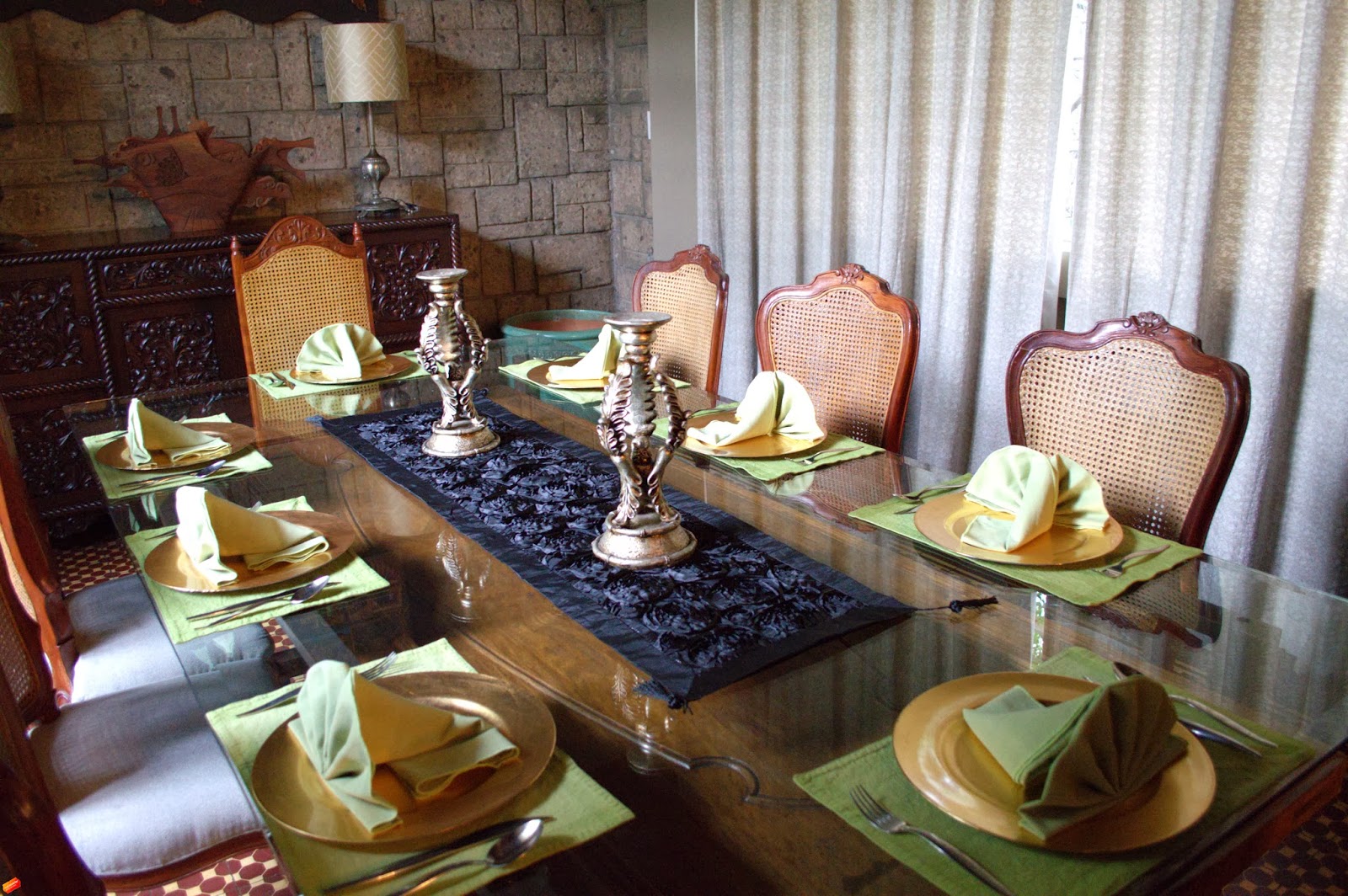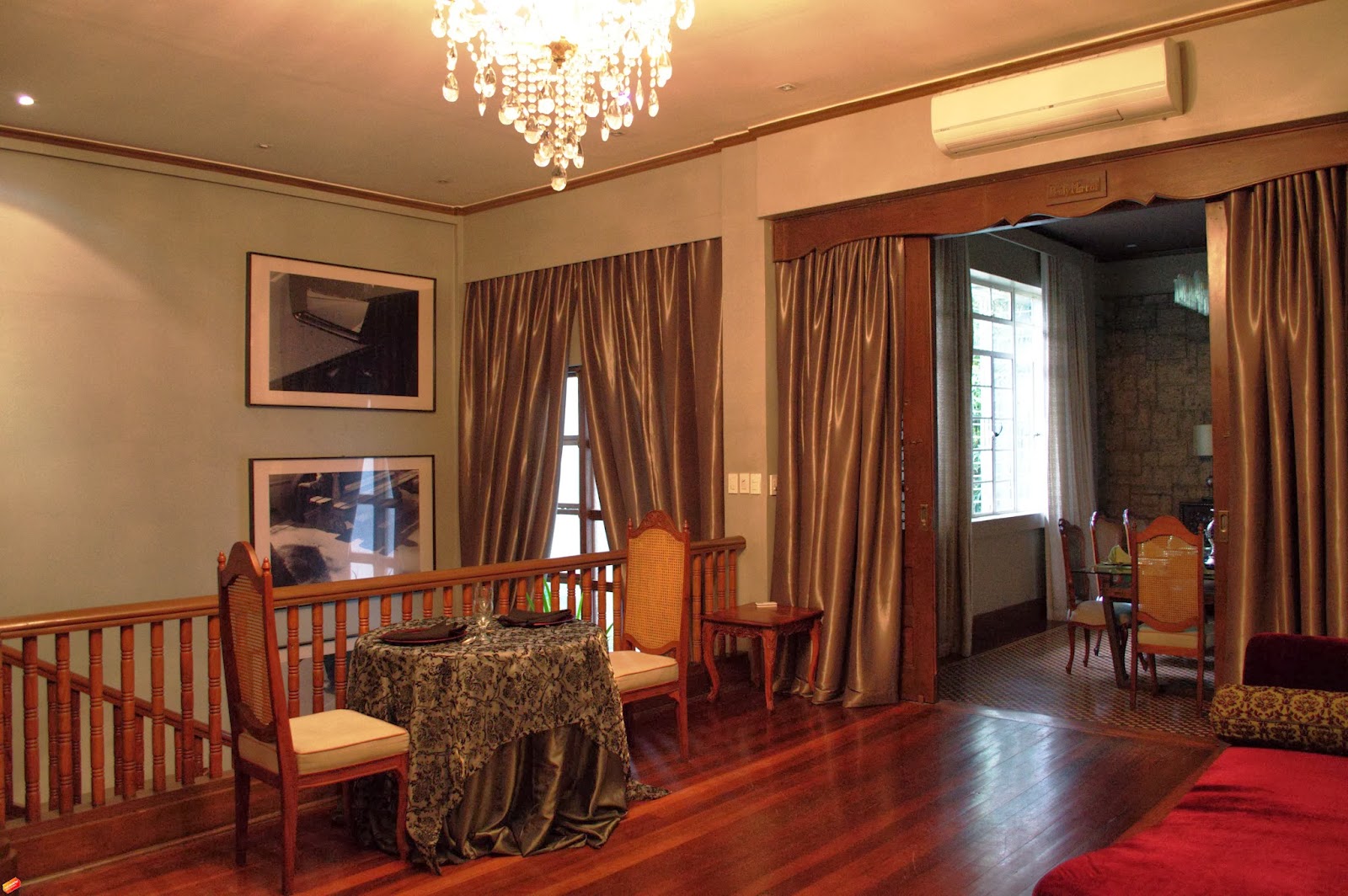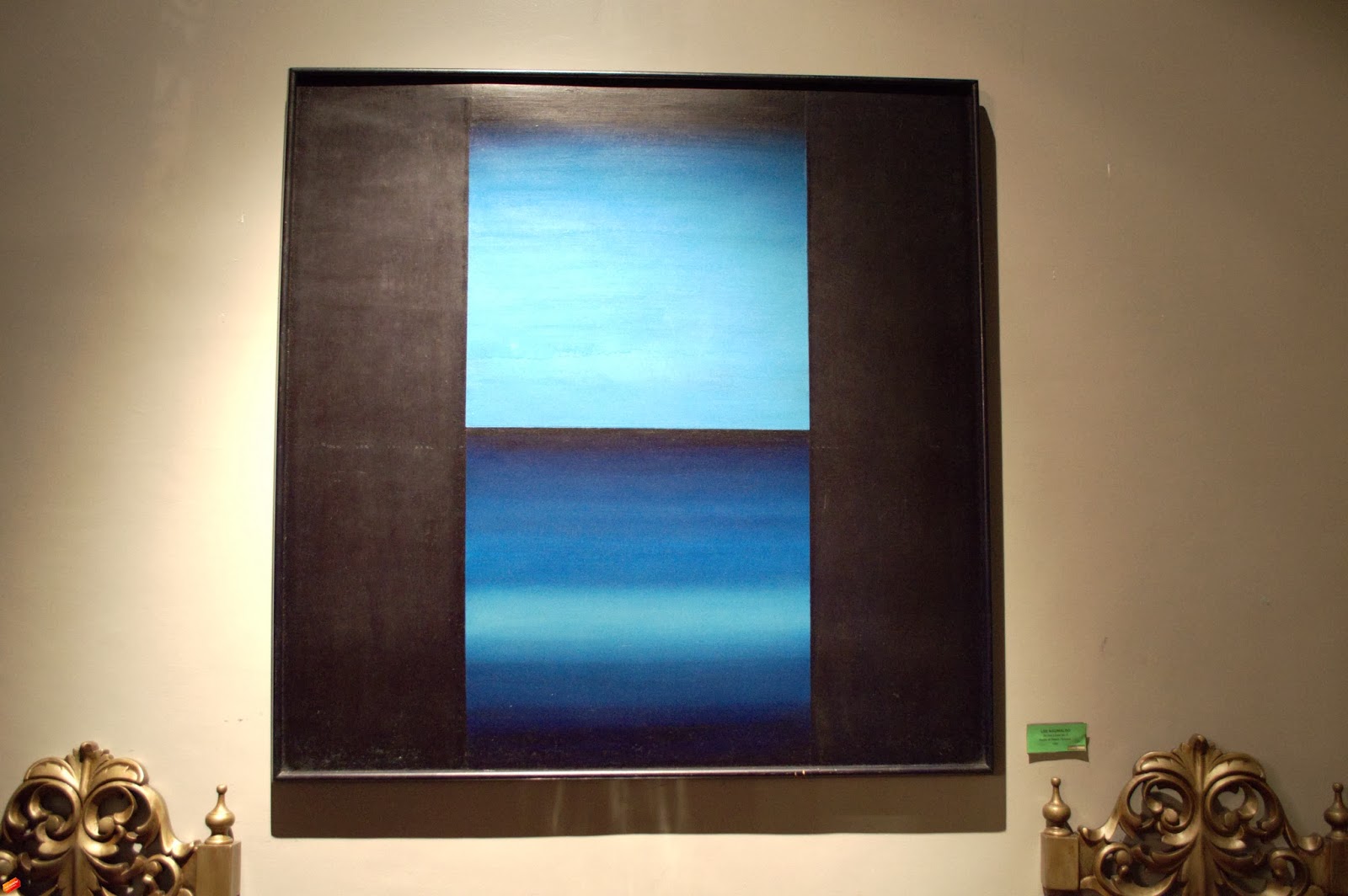 On the ground floor is where the restaurant as well as coffee shop is located. It is named Kape Chino to honor one of the kin of the Roces clan – writer publisher Chino Roces. There you will see some memorabilias and vintage photographs hanging. President Benigno Aquino dine in this restaurant trice already according to the waiters. He added that PNoy would just go there without any reservation. We didn't had a reservation as well. hehe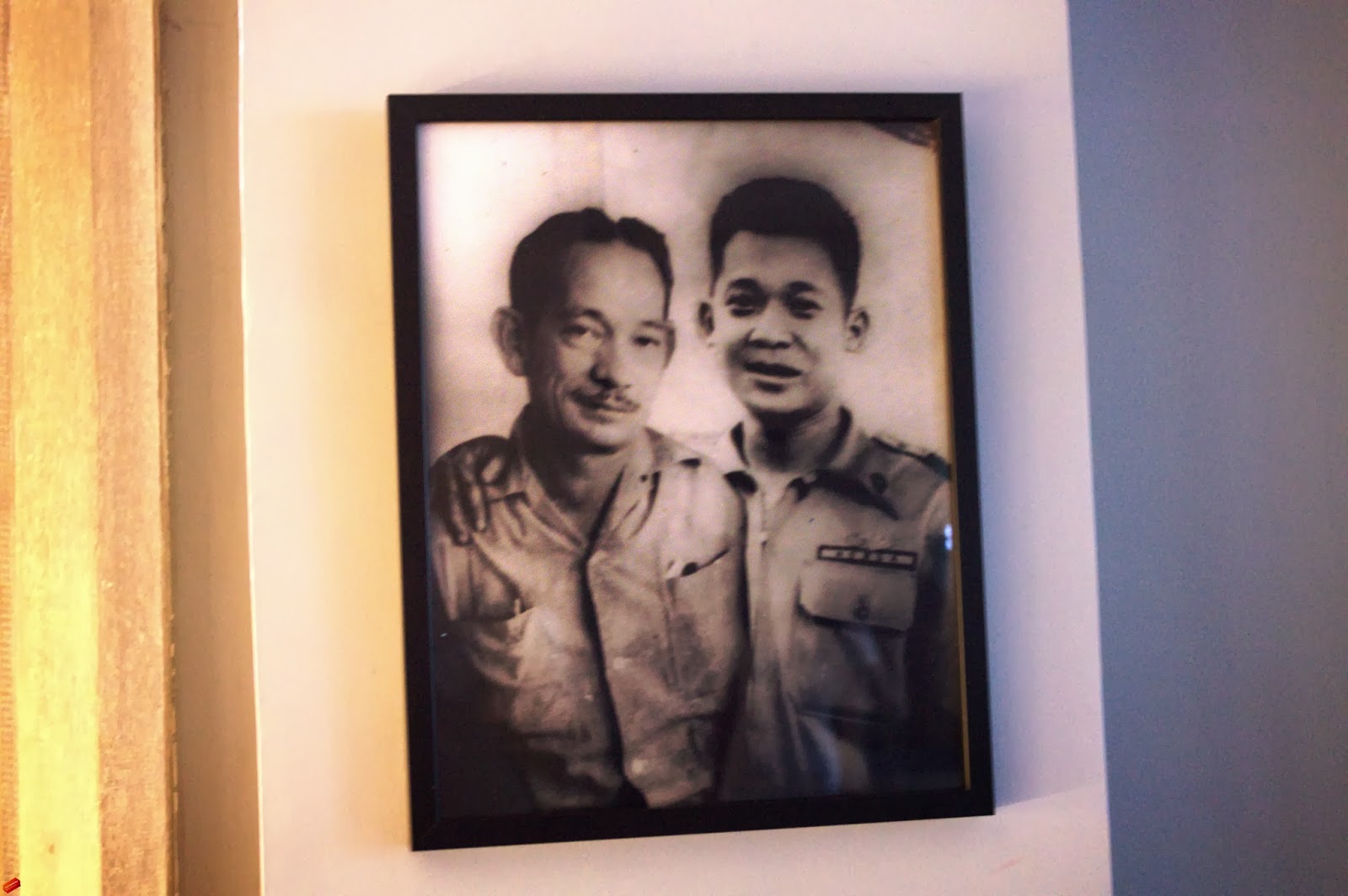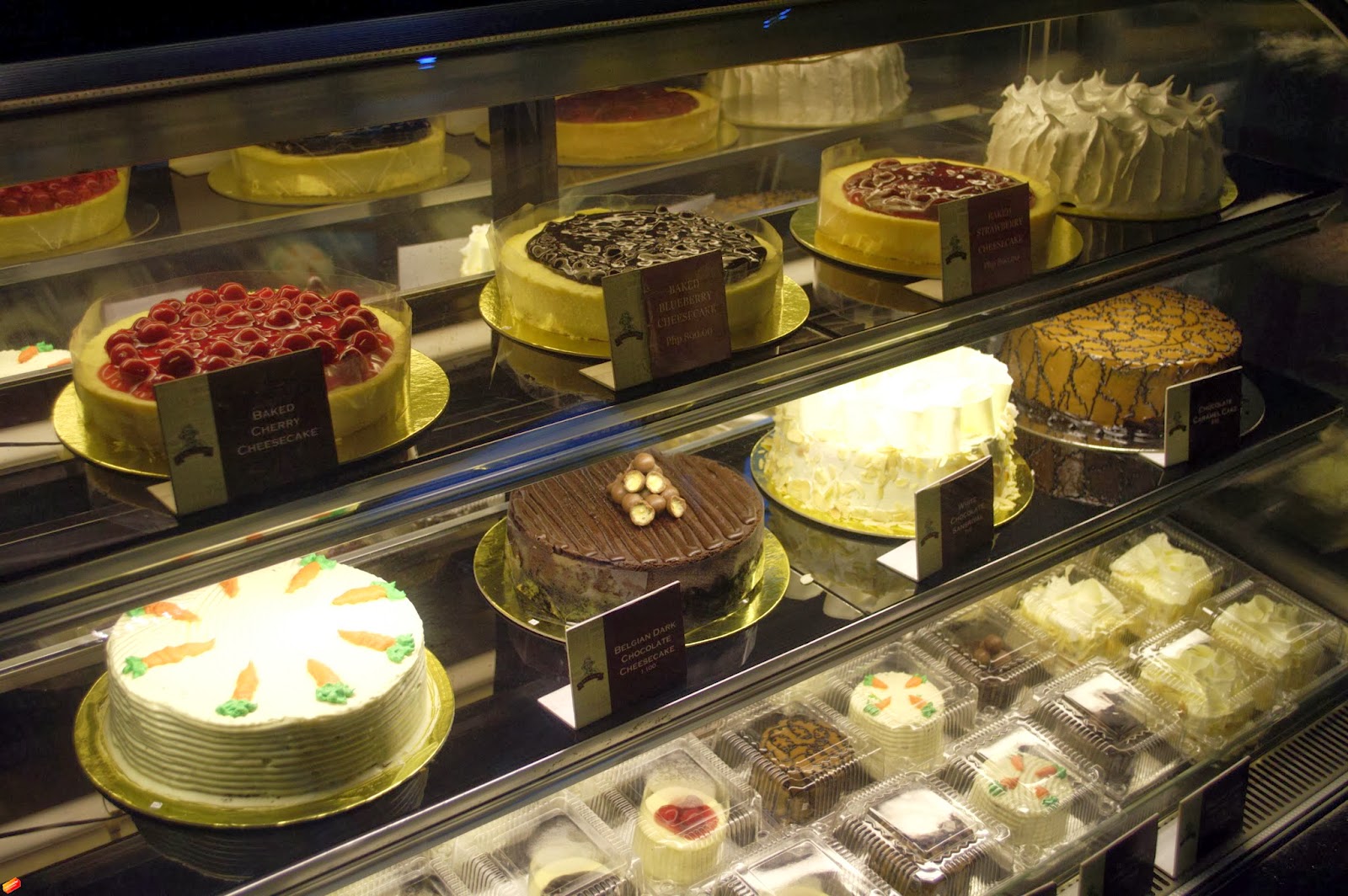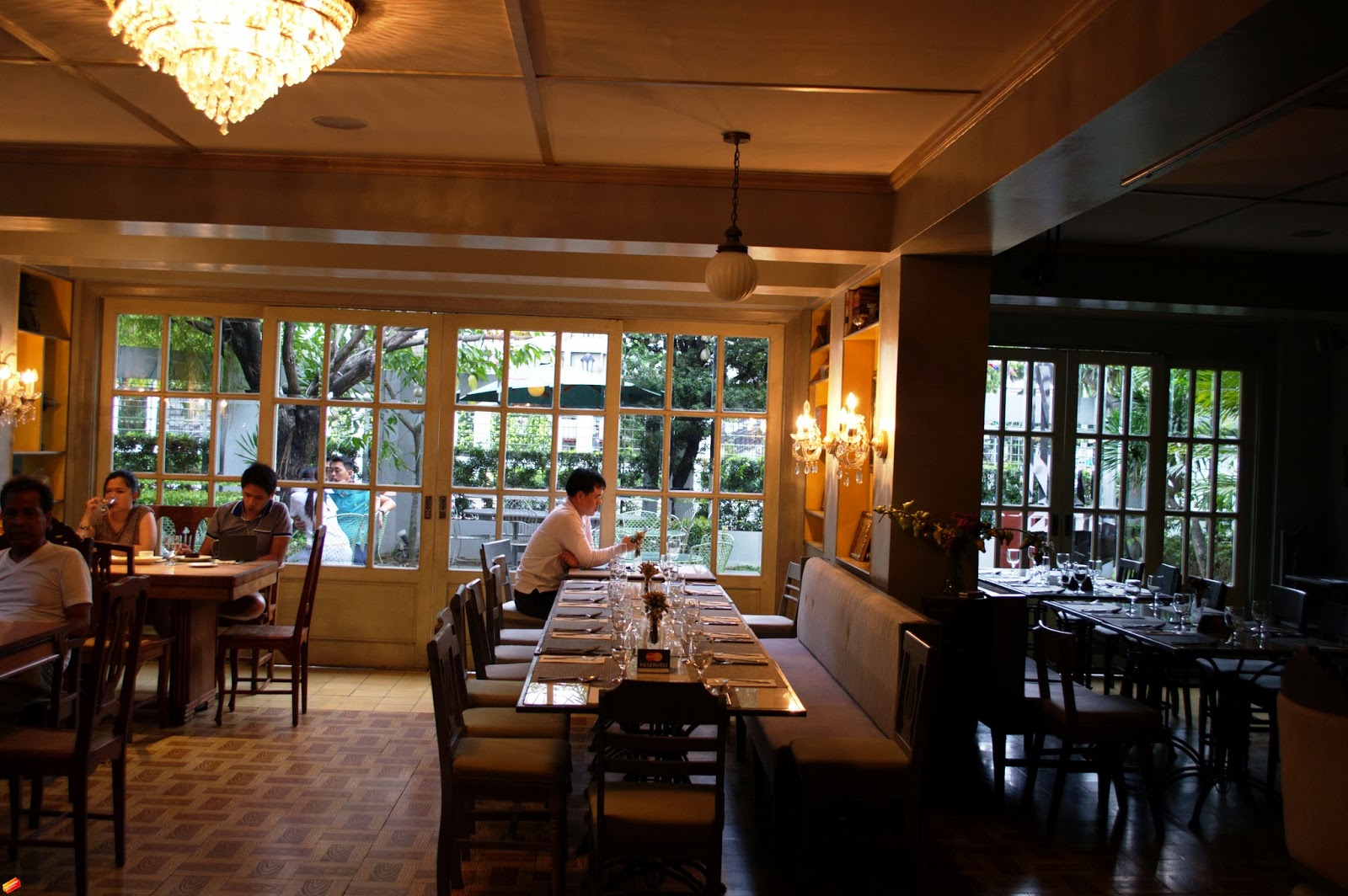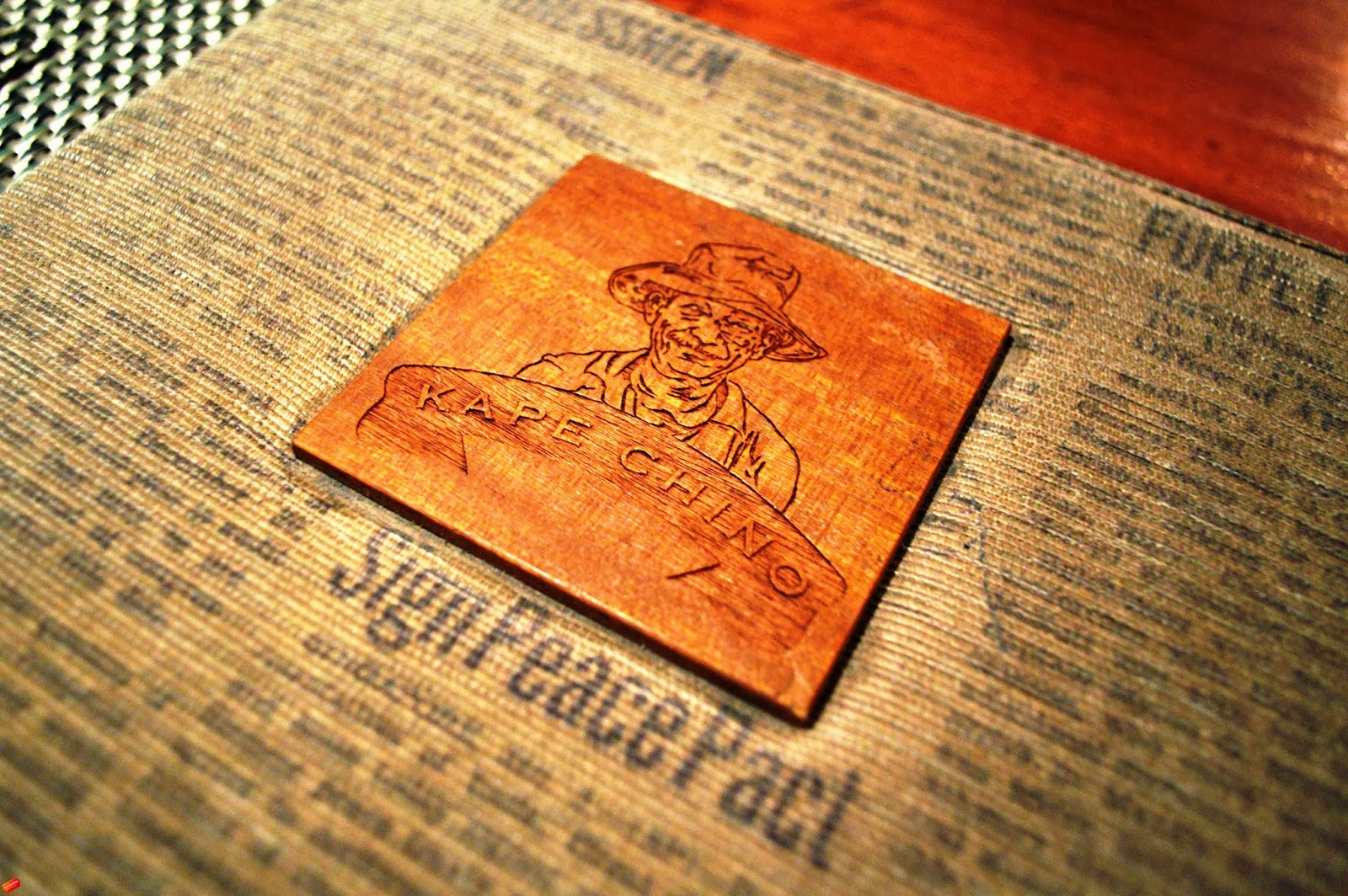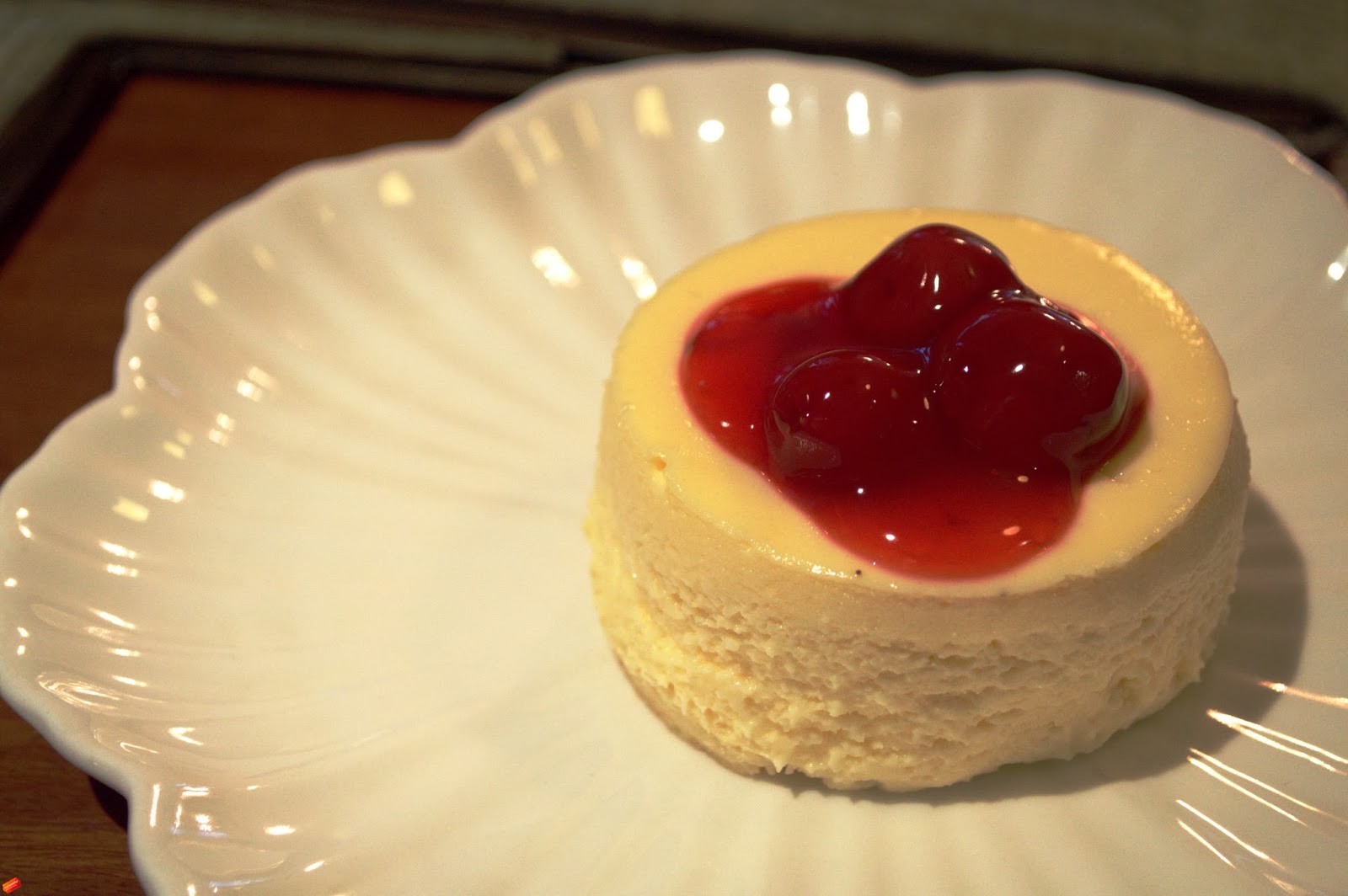 I wanted to try the food but because we just came from a food trip in Binondo our tummy was full. we decided then to just order coffee and hot chocolate. I should go back to Casa Roces soon to try their menu. Their menu is affordable and looks delish.


I like what I heard months ago, we should make these old houses and structures functional to preserve it. I just hope every old houses, building, structures – treasures of the Philippines – in every province will be preserve in order to retain our identity. There are lot of these historical structures in Manila. Even the most important once are being neglected. The only thing they have is the marker but no dignity. Like what I have said above, historical marker is just a piece of Shit without proper care and appreciation.


Related Article
If this helps you or inspired you please share this in any Social Media platform or comment here if you wish to ask for more =)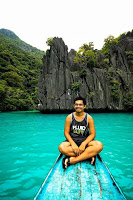 This is the travel blog of Jherson Jaya – banker by profession, adventurer by passion. Everything written here were based on his experiences. The lust of seeing new places thrilled him to explore both the explored and unexplored world. Old and new architecture fanatic; lover of food, both exotic and indulgence; and founds peace in long bus and train rides – that's how he describe his way of traveling. Follow his adventure by liking his Facebook Page LonelyTravelogue and following him on Twitter and Instagram.