The moment the plane touched Mindanao: it was a sunny day with clear blue sky, cold air brought by the southwest wind keeps cooling our body hotly excited for the trip ahead. In the afternoon there was a tick cloud making the sun so shy to show it's splendor. Nature and weather hold it, it was then a comfortable and sweet ride from CDO to Bukidnon to Camiguin. We arrived in Agora Market just in time for breakfast. We heeded the call of our stomach to have a bite of our favorites in one of the "turo-turo" in Agora Market. For a hundred pesos we had squid and native chicken to feed ourselves.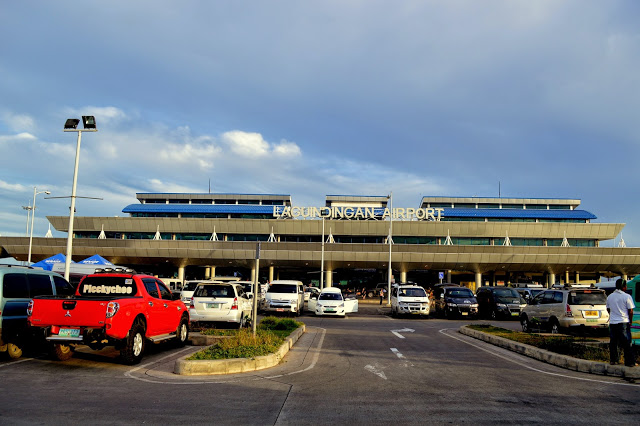 On the other side of Agora Market is the terminal for our first destination – Camp Phillips and Dahilayan Adventure Park in Bukidnon where a vast plantation of seems to be a golden crown fruit is located. The Del Monte Plantation seems to have a kingdom of pineapple in Bukidnon. Not only that, Bukidnon is the home of Dahilalan Adventure Park. Not only adrenaline junkies will enjoy Dahilayan because there are a lot of things to do in this Adventure Park.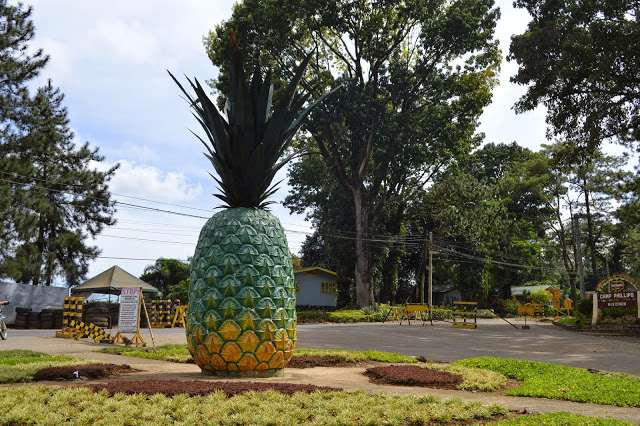 Even before the trip I was in love with the fact that we're embarking into a long mountainous ride in Bukidnon. After all it is the province where I long to backpack and experience the cold and stunning view of the mountain.


I slept in van/shuttle going to Camp Phillips Bukidnon but the zigzag road awoke me in the middle of the mountain. From then on my eyes were full of delight and my lips plastered a smile as I feel the cold weather and the flowers along the main highway – particularly wild sunflower. Another view seems perfectly the same with other views I saw on my road trips in the Philippines, alluring, mesmerizing, and gives me chill and moment of tranquility. The difference is that the weather is so cold similar to only to Tagaytay and Baguio.
When we pass by decade-old American houses, I knew we were in Camp Phillips home of the Del Monte Plantations in the Philippines. I delighted with the old houses more so when the van keeps turning on the narrow streets of where these houses are located. I notice that we stop in front of the house for each passenger. "Door to Door Service" I mumble. Yes it was – only in Bukidnon. Because of this, the supposedly 1 hour became 1.5 hours of travel. Thanks to the door to door service I got to see their cute decorated houses.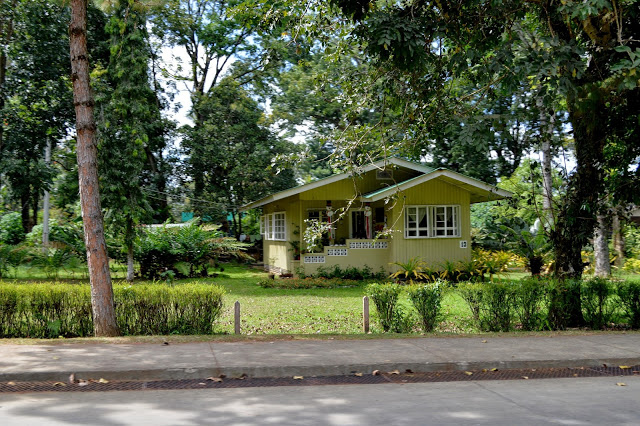 I couldn't wait to go down and do some selfie moves in front of these houses. These American style houses are housing facilities for the Del Monte Plantation's employee that holds an important position.
In Camp Phillips we took a habal-habal en route Dahilayan Adventure Park. It was rather more beautiful and entertaining doing the motorcycle ride in Bukidnon. Forget about the butt-numbing seat. If fresh air and the moist coming from pine trees will welcome you with a hug, if your eyes will see no ugly view (depend on how you perceive it), if you are one with your love enjoying each and every detail of the vista then you'll have the ride of your life – the best ride ever.
We reached Dahilayan in less than an hour. Immediately we bought the zip-all package for PhP600. Tagged as one of the longest zip line in Asia, the three-phase zip line offers a spectacular ride overseeing pine trees and a garden with a vast variety of plants and flowers.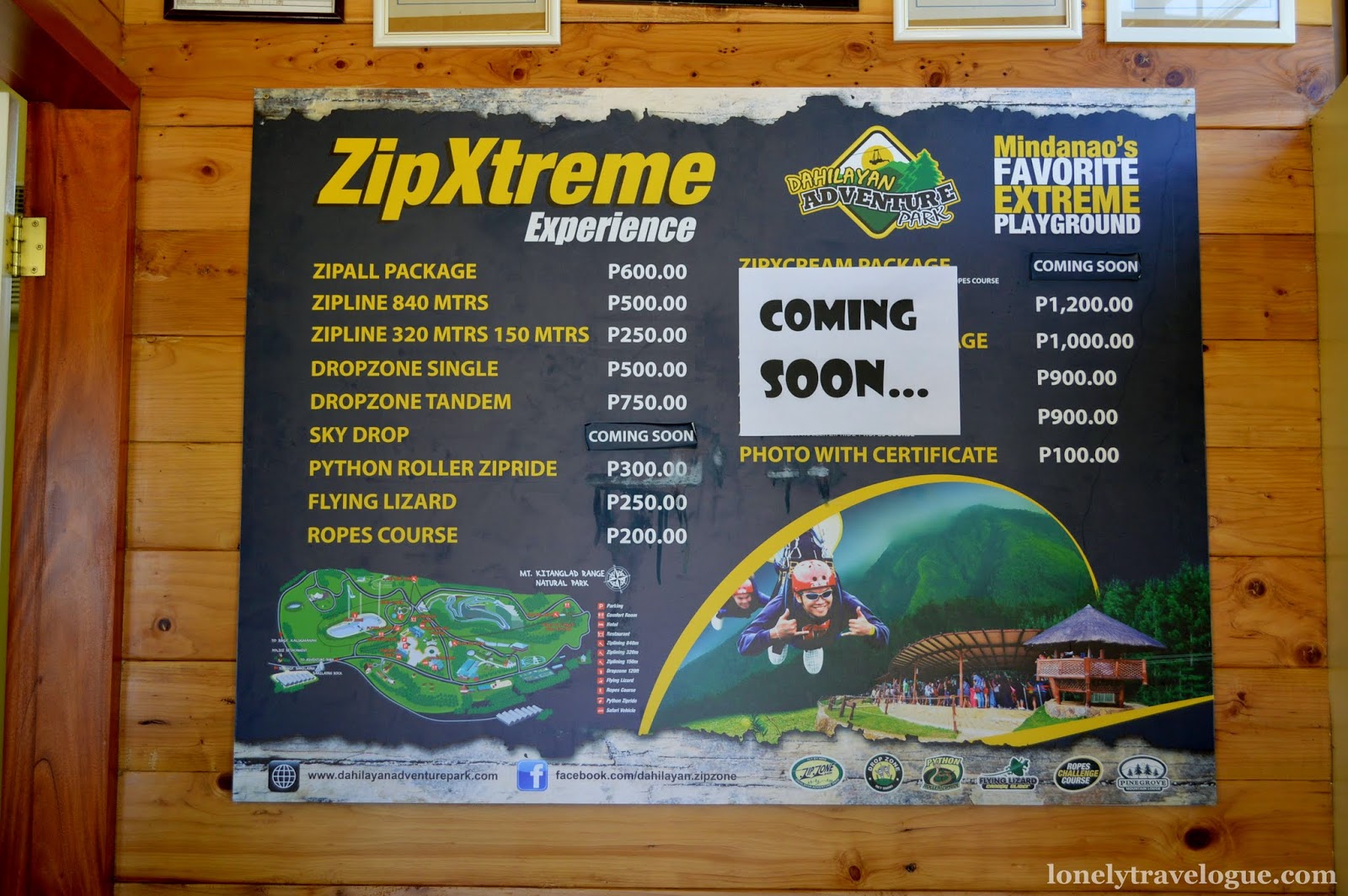 At 840 meters, you feel like flying like a free bird. You'll have much time shouting in adrenaline that in the middle of it you will be just amused by the view. The seemingly bumping into pine trees leaf and branches will scare you a little. When you pass by it, there is even a greater vista you will see.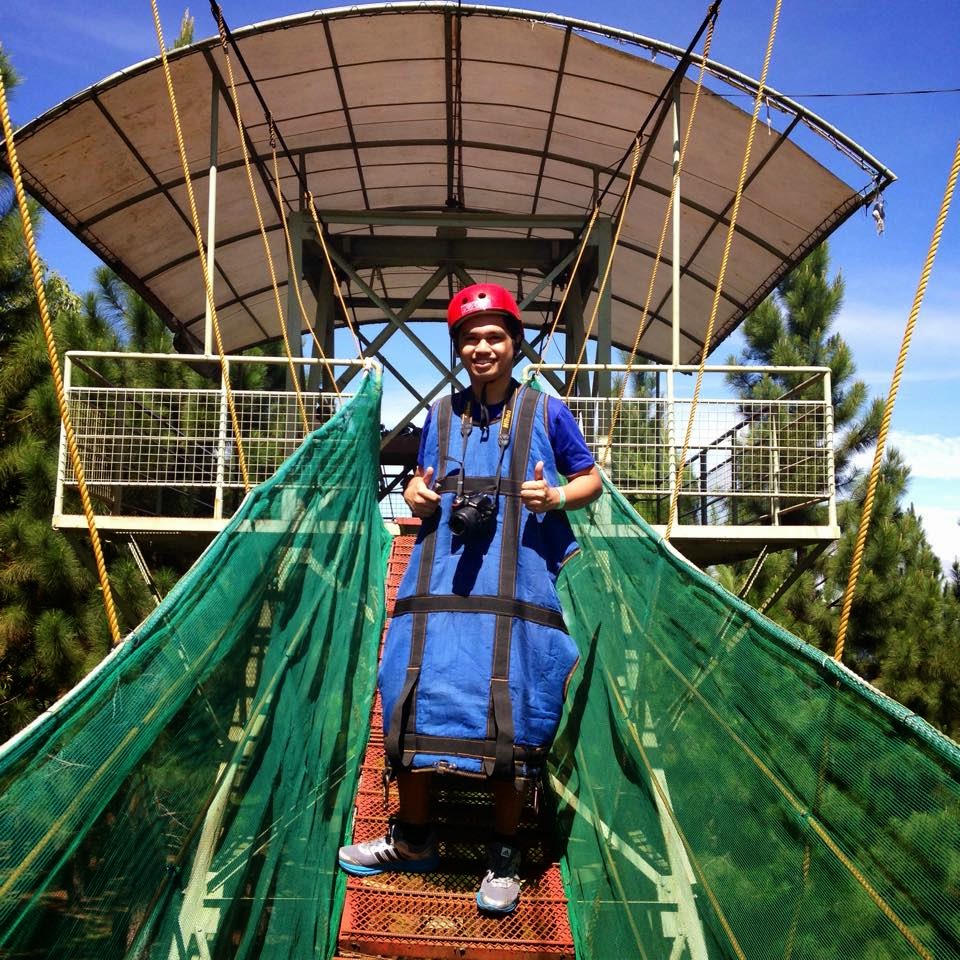 After the 840 meters there is 340 meters and the last one would be the 150 meters. You can choose wherever you want to start your zipline adventure. Those three ziplines are included in the zipline package. Aside from the zipline there are other adrenaline adventures you can purchase.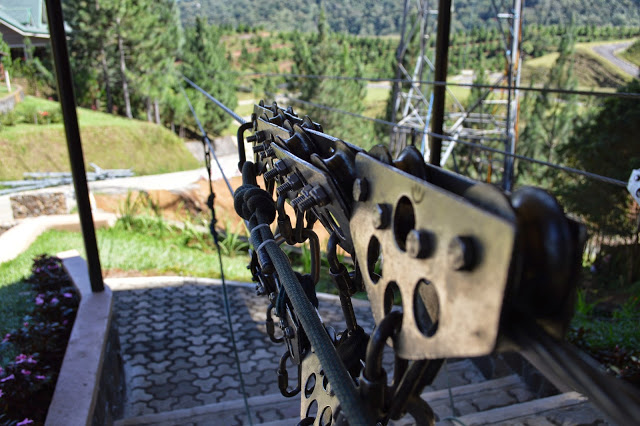 Aside from the extreme adventure that Dahilayan Adventure Park offers, the surroundings are free for strolling and it will give you a relaxation that everyone wanted. After our zipline adventure we found ourselves laying down the grass under the pine trees with some flowers to entertain us.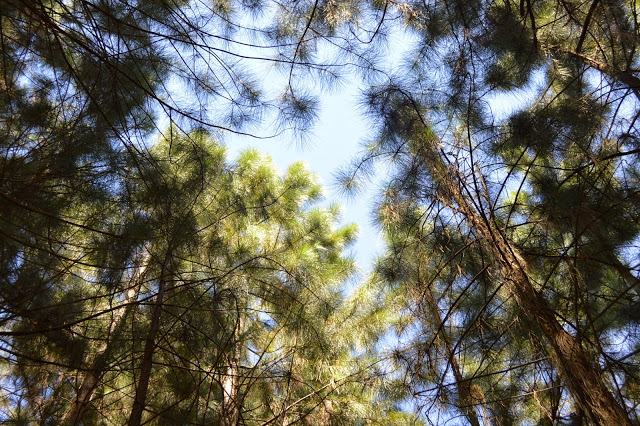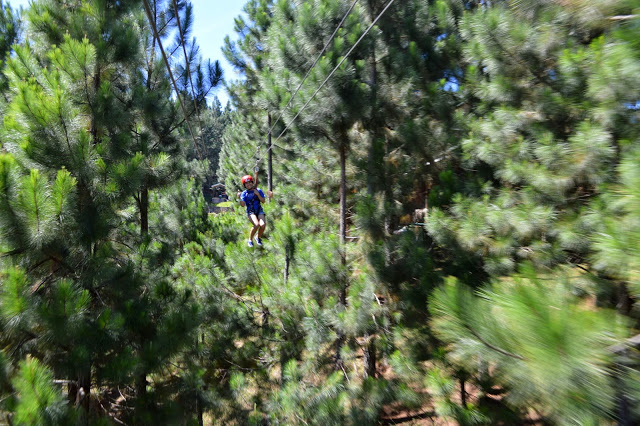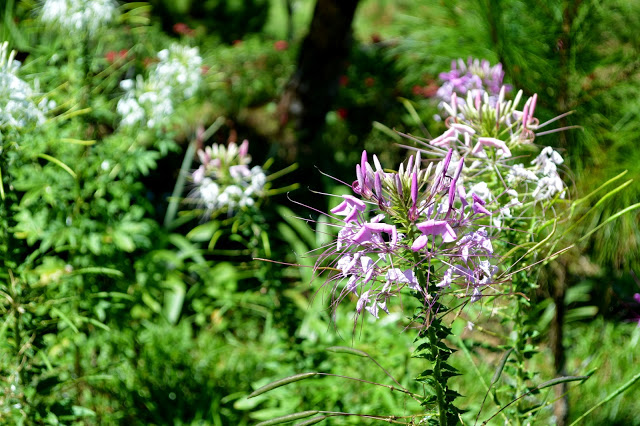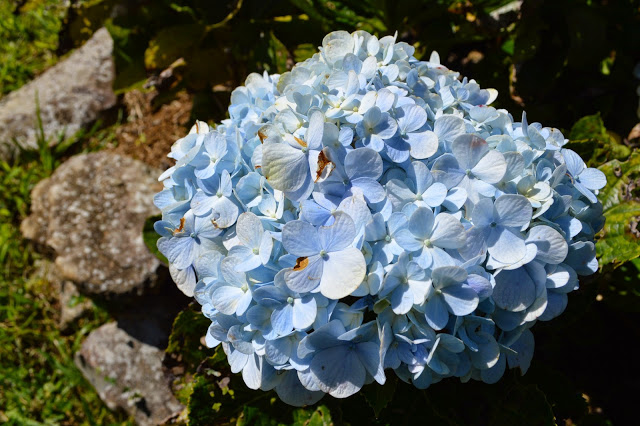 Short but worth a million tons of smile. Our Bukidnon trip was just an appetizer for our trip to Camiguin. It's like a kiss on the cheek. Blossoming love affair, unlike its bloomed scattered flowers. However, I enjoyed every minute of our stay. It was bitter and sweet affair thus deserves another separate trip. Maybe in two or three years I'll tour around Malaybalay and swim in the falls of Quezon down to Buda Road. For now, I'll say goodbye or rather till I see you then Bukidnon.