The sun was shy to set in Camiguin. Looking afar was the
stunning view of clouds hiding the sun from the folks traveling to
the Island Born of Fire. It was dark and cold but the vista of orange sky was illuminating on the sea. It will soon fade, the darkness will rule
the night just like He like it to remind us of tomorrow.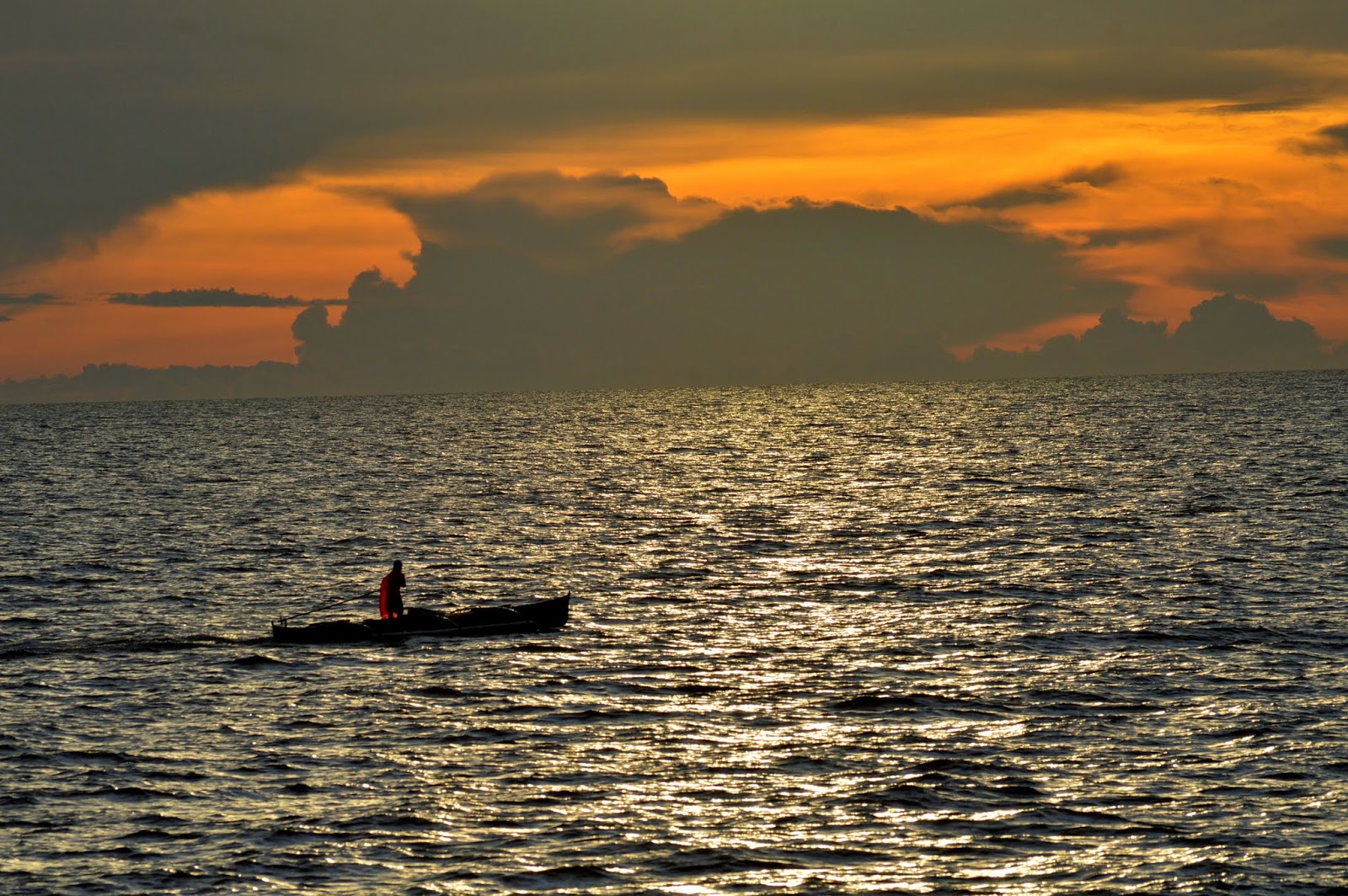 As the boat docked in Camiguin the temporary darkness dominates the sky.
Immediately a mob of porters and habal-habal drivers stood on the dock as if
ready to race for a piece of us. I wasn't scared though. I told my
girlfriend Lana to just walk straight to the gate and there we will
haggle for our transportation down to Mambajao the capital of Camiguin Island. Outside the port we
haggle for PhP150 from PhP200 habal-habal ride but afterwards upon
realizing the distance and of travel, I still gave the PhP200 initial rate. Our
first agenda in the morning was the world's famous White Island in
Mambajao. We decided that we would go there early morning to avoid the crowd and enjoy the sunrise. Never mind the sunset, though I heard
that White Island is a great spot for sunset watching, we chose to got early morning to enjoy the pristine waters of the white beach with less people.